Everything you need to know about planning travel to Australia in our epic destination guide.
Australia is a vast and bountiful country that offers beauty, leisure and adventure at every turn.
It consists of not only gorgeous and unique landscapes and wildlife, but also the famous outback culture, quirky small towns and well-developed coastal cities making travel to Australia a must.
Road trips are a great way to see the country. The same vastness that makes a road trip across Australia seem daunting is the very reason to explore it by vehicle.
Wildlife is one of the main reasons to travel to Australia. Approximately 90% of the animals that are native to Australia cannot be found anywhere else in the world.
Australia is also known for its world-class beaches. Whether you want to soak in the sun, catch a few waves or snorkel or scuba dive, there is plenty to do along the nearly 40,000 km of coastline!
And, of course, you could spend days or weeks exploring the stunning landscape of the Australian Outback.
In case you couldn't tell, there are plenty of reasons to travel to Australia.
Now let us help you plan your trip!
TRAVELLING IN AUSTRALIA: AT A GLANCE
Here are the basics of travel to Australia.
Important Note! Before you book any international trip, we honestly recommend getting travel insurance. You never know when things will go wrong, and medical bills can add up quickly if you get sick or injure yourself overseas.
Our personal recommendation based on our own experience is World Nomads.
TOP 5 TRAVEL EXPERIENCES IN AUSTRALIA
With so much to see and do in Australia, it really is hard to pick the top experiences.
However, we think that to truly appreciate Australia you need to plan to add these 5 activities to your itinerary.
Other Things to do in Australia
Swim with whale sharks. The Ningaloo Reef is the best place to swim with the gentle giants of the sea. A trip of this kind is not soon to be forgotten!
Explore the Blue Mountains. Just an hour outside of the busy streets of Sydney and you'll find yourself surrounded by pristine wilderness.
Head out on a vineyard tour. Australian wine is some of the best in the world and you can sample several as your tour Margaret River.
Go Whale Watching. It is mystical and spiritual to encounter massive whales in the wild. Enjoy an experience from Hervey Bay among others in Australia.
Skydive. Sure you won't see the entire country. But if you skydive at one of the most popular places in Australia you will see Rottnest Island and the beautiful surrounding waters.
Climb Mount Kosciuszko. This mountain in mainland Australia's tallest peak at just over 2,200 meters. Add it to the list of continental peaks you have to summit.
Sail around the Whitsunday Islands. These islands are among the most diverse in the world offering rainforest hikes, white sandy beaches and the Great Barrier Reef. Touring these islands is an absolute must.
Take the train across the country. Splurge on a little scenic luxury trip and enjoy the countryside of Australia as you zip around the country, er continent.
Take a tour of Kangaroo Island. The island is Australia's third-largest and taking a tour will reveal that it is home to a variety of animal species and a vast wilderness to explore.
Visit Wineglass Bay. There are many reasons to visit Tasmania and Wineglass Bay in Freycinet National Park is among the top. Be sure to give yourself enough time to explore the other great places to see in Tasmania.
Search for pearls in the sea. So you may not find any of your own, but Broome has a thriving pearl industry in its pristine waters and you are welcome to dive into the experience of making the world your oyster.
Hike the Larapinta Trail. This trail is among the top trails in all of the world and traverses the Northern Territory out of Alice Springs. Be sure to hike this trail as it is growing in popularity year after year.
Visit the Sydney Opera House. Perhaps the most iconic image of Australia, aside from a cuddly koala or kangaroo, that you can tour or take photos of from seemingly anywhere in Sydney.
BE SURE TO CHECK OUT THESE OTHER AMAZING THINGS TO DO IN AUSTRALIA
BEST PLACES TO VISIT IN AUSTRALIA
There are plenty of amazing places to visit in Australia. Depending on your interests, trip duration and time of year you will find plenty of things to do during any length of stay.
Narrowing down the best places to travel in Australia is difficult. From picturesque beaches to arid desert, Australia offers a wide range of places to visit and things to see and do.
Here are our top 5 places to visit in Australia.
For more information on specific things to do in the top places to visit in Australia, reference our following city travel guides:
BE SURE TO CHECK OUT THESE OTHER AWESOME PLACES TO VISIT IN AUSTRALIA.
BEST AUSTRALIA TRAVEL ITINERARY
Australia is huge and offers so many opportunities to explore its vastness. It would be easy to spend weeks or months in any one part of the country.
So trying to see the whole of Australia might seem overwhelming.
Depending on how long you have to travel to Australia, where you plan to visit and what you plan to do, you have plenty of options.
We've put together a few Australia itineraries that are sure to leave you wanting for nothing at the end of your visit.
2-Week Australia Travel Itinerary Highlights
If you only have 2 weeks you're going to have to choose which side of Australia to visit and you're going to miss out on a lot. But that's OK because you can always plan a return trip!
The more popular side will be New South Wales + Queensland on the eastern shore of the continent. However, there is also plenty to see in Western Australia as well.
3-Weeks to 1 Month Australia Travel Itinerary Highlights
If you have between 3 weeks and a month to explore Australia then you can combine both the New South Wales + Queensland and Western Australia loops with some reasonably priced domestic flights to connect you in the bigger cities.
Additionally consider adding on the following cities/activities:
6 – 8 Weeks + Australia Travel Itinerary Highlights
Most people who travel to Australia will spend approximately 2 months visiting the country.
If you are trying to get a taste of the entire country, the quickest and most thorough way to see the country would be to follow this itinerary.
AUSTRALIA TRIP PLANNING
BEST TIME TO VISIT AUSTRALIA
Australia is located in the Southern Hemisphere and thus has opposite seasons from most of the world. This can be confusing, so make sure to plan accordingly!
Additionally, the country is so large and offers such varied climates and landscapes that the weather you experience depends on the region and time of year in which you're travelling.
If you are planning to travel to Australia during summer (December – February), know that this is the most popular time to visit Australia.
But during fall and spring, the tourism and temperatures fall off. This makes this time of year perhaps the most ideal time to visit any place in Australia.
You can still enjoy most of the outdoor activities for which Australia is known without dealing with the large crowds and expenses of the busy tourist season.
This is also an ideal time to explore the Australian Outback or to swim with whale sharks along the western coast.
If you are interested in winter sports, Australia also offers plenty of opportunities to ski and snowboard. You can find yourself in great ski slopes within a few hours of landing at the airport.
So really Australia has it all! Depending on what you would like to see and do, you can plan to travel to Australia at any time of the year!
AUSTRALIA TRAVEL BUDGET GUIDELINE
Travelling in Australia is not cheap, and many people are unprepared how expensive Australia really is.
However, if you plan accordingly you can find ways to have an amazing experience while not breaking the bank.
Be prepared with these Australia travel tips so that you do not end up spending more money than you should.
Some of the average costs you can expect in Australia are as follows:
Note that transportation costs will vary by how much you intend to travel and these include budgeting for various domestic flights in addition to standard metro transportation.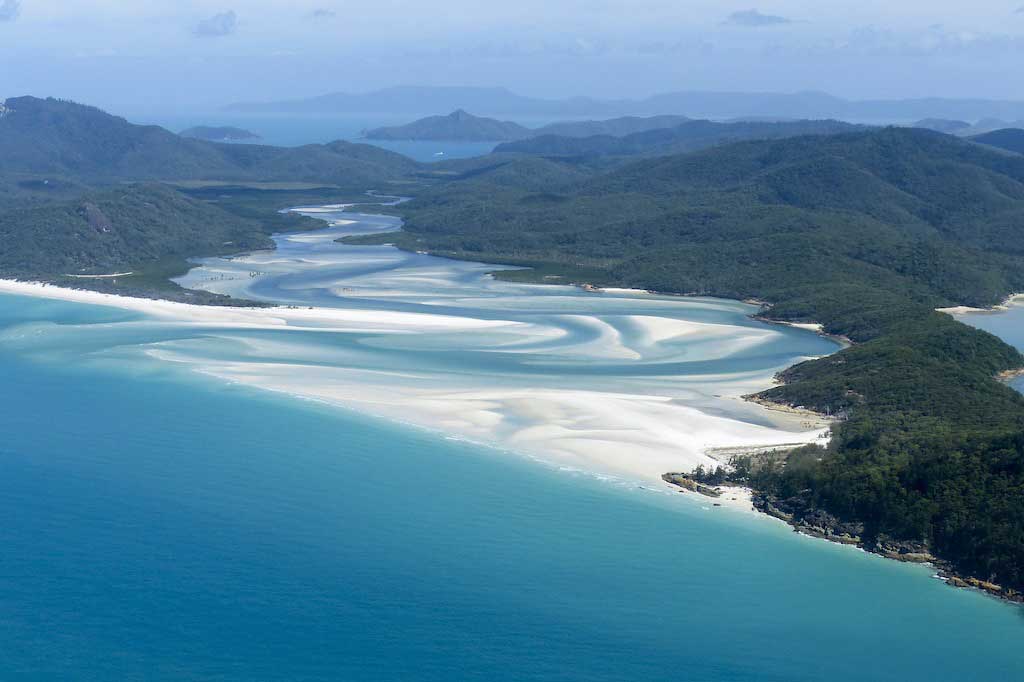 Budgeting Tips:
Here are some of our tips for spending less when travelling in Australia:
Cook as many of your meals as possible
Use local transport when available
Couchsurf or look for AirBnB deals (use our link to get $35 off your first Airbnb stay)
Seek free wifi in public places
Get a pre-paid phone plan from a supermarket. Telstra has the best coverage outside of major cities, but they are also the most expensive.
Work for your room – some hostels let you work a couple of hours daily in exchange for free room
Drink less (tough, we know!). The average price of a pint in Australia is AUD$8 -$9 and they can quickly add up!
WWOOF – is a program that connects young travellers with organic farms. You work in exchange for free accommodation and board.
But there are a few things you should know about the different budgets at which you can choose to travel.
Note: Budgets shown as Single Traveller / Couples per day.
Budget Traveller ($60-90 Single / $100+ Couples)
If you're a backpacker and you stay in hostels, use local transport and cook many of your meals – you could plan to spend around AUD$60-90/per day.
Mid-Range Traveller ($100-200 Single / $150+ Couple)
Couples will share some expenses, such as accommodation, but will also incur more individual expenses.
To stay on a budget you will want to follow the general budgeting tips but also look to possibly purchase a used vehicle or campervan for longer trips to Australia.
This can combine your transportation and accommodation costs.
Luxury Traveller ($350+ Single / $500+ Couple)
You can spend as much as you want to spend when you travel to Australia.
It is likely the biggest difference in your budget will be upgrading your accommodation, adding a few extra drinks with your meals or nights out and catching flights around the country instead of overnight buses.
GETTING TO AND AROUND AUSTRALIA
As an island nation, Australia is most accessible from flights arranged from many of the larger cities of Europe, North America, Asia and South Africa.
But depending on where you are travelling from, expect to spend a fair amount on the plane ticket and quite a bit of time in the air.
Our best advice is to do research and buy your ticket as soon as possible. Booking several months in advance will provide you the most consistently lowest fares.
Additionally, major airlines offer seasonal promotions and occasional discounts so stay alert!
One of the best ways to make sure you get the best deal is to sign up for email alerts to receive special offers from airlines such as Qantas, Virgin Australia, United and Delta.
It is also a good idea to browse for flights in incognito mode. Or alternatively, you can clear the cache in your browser periodically.
Many travel sites will charge you higher fares if they know you are visiting their sites frequently to search for flights.
Google Flights also offers some of the best initial research for fares from your destination.
However, be sure to check fares directly with the airline as there may be unspecified fees and regulations not listed in the Google Flights results.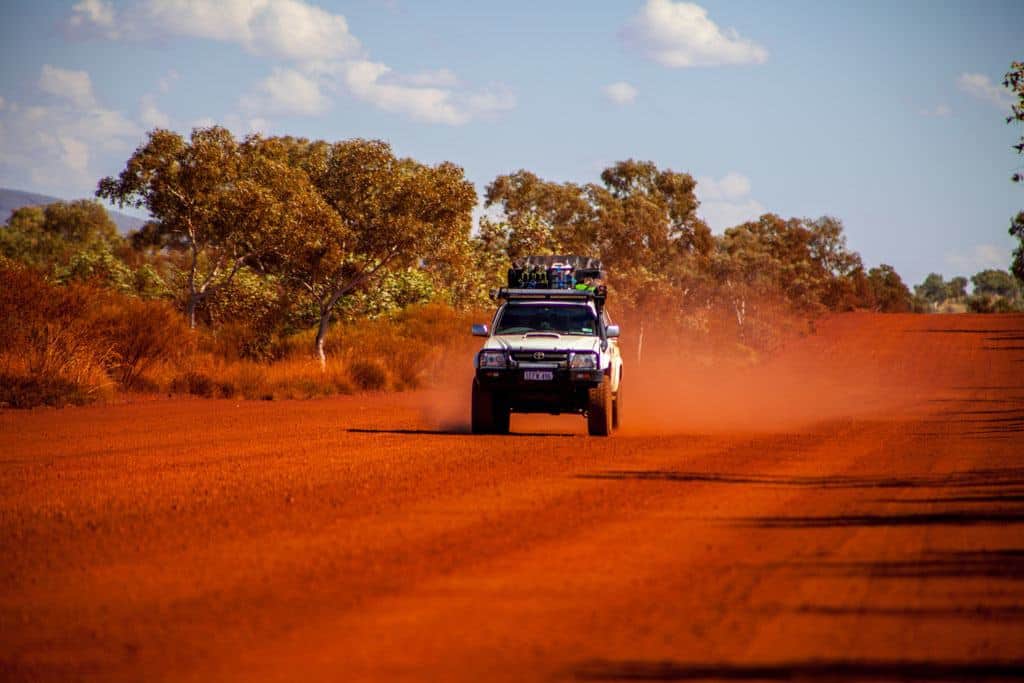 Entry Requirements
You will need a visa to travel to Australia unless you are a citizen of New Zealand.
Most travellers to Australia will qualify for a free visa entitling them to stay in the country up to one year.
Be sure to check this list of eligible countries to determine if you can apply online for your 3-month travel visa.
Getting Around Australia
Transportation in and around Australia is as varied as the country itself.
However, because it is so large you will likely experience a combination of transportation options wherever you plan to travel in Australia.
Flying
Australia has a fantastic domestic air network that allows you to connect to points all across the country. Some of the airlines that offer great deals to hop across the continent include:
Jetstar
Qantas
Virgin Australia
Tiger Airways
The wide selection in airlines and routes offers fairly competitive prices especially when it comes to the Sydney-Melbourne leg of travel.
If you're flying out to a remote destination such as Uluru, Hamilton Island or Darwin – your best bet is to book well in advance. But then still expect fares to be a little pricey.
Train
If you have the time and want a truly unique experience you can cross the country aboard the Indian Pacific railway. Expect some of the best service, food and scenery you can imagine when travelling in Australia by train.
This is the only way to cross the country by train. However, it is very expensive.
Bus
Bus is the best way to travel in Australia on a budget. Greyhound buses operate in most of the capital cities and will connect you to pretty much anywhere in the country you would like to go.
The prices for intercity bus travel are modest. Additionally, many companies offer discounts for students.
The bus is also a great way to travel in many of the larger cities.
Not only can you cover a lot of ground by using the public bus system in places like Sydney, Melbourne and Perth but also it will save you quite a bit of money to spend on other things.
Rental Cars
If you'd like to travel in Australia at your own pace, renting a car is your best option.
However, it can be pricey especially if you plan to pick up the vehicle in one city and drop it in another.
But nothing will beat the freedom you have to go to the places you want to see and do them at your own pace.
If you are really into exploring the country with the most amount of freedom, consider renting a campervan.
Campervans combine the flexibility of driving at your own pace and itinerary with the freedom to stop and sleep pretty much anywhere along your journey.
Many campervans come fully equipped to be able to prepare your own meals and be self-sustainable for days on end as you explore the country.
Petrol prices vary, depending on where you are travelling from. For example, they are lower than those in the UK and Europe, but higher than in many places in North and South America.
One thing to keep in mind is that distances between places in Australia are large. So it is very likely that you will be driving long distances while travelling in Australia.
The same vastness that makes a road trip across Australia seem daunting is the very reason to explore it by vehicle. Some of the best attractions are only reachable via car because they are remote and well off the beaten path.
Depending on how much time you are willing to commit to driving across the country, you could take weeks or months to absorb the landscape, wildlife and culture of the Australian people.
The best way to get around is to rent a car and explore on your own! We recommend Rental Cars, which has the largest range of cars for the best value on the market.
APPS AND TECHNOLOGY
Technology can help you stay safe and make the most of your travels to Australia.
Here are a few we think you should definitely acquaint yourself with prior to your travels:
BEST THINGS TO EAT IN AUSTRALIA
Australia has a variety of dishes to represent the varied cultural and historical aspects of the country.
While known more for its beer than its food, there are several types of food that you do not want to miss when travelling in Australia.
Here are a few of the best options to explore:
The Lamington – This is the national cake of Australia. It is a square-shaped sponge cake that comes with chocolate icing and has coconut sprinkled all over it. Sometimes it has jam in the middle.
Vegemite on toast – Vegemite is a brown food paste that doesn't look appetising at all. But Australians swear on it. It is most popularly used like jam on toast.
Grilled Kangaroo – While many people visit Australia to view wildlife such as kangaroo, it is also a pretty popular meal. While it tends to dry out so it's usually cooked from rare to medium, it is delicious when served with rosemary, plums, oranges, peppers, juniper, garlic and red currant.
Meat pies – Meat pies are every Australian's favourite childhood snack. It is nearly always on the menu, whether it be as an appetiser at a restaurant, house party or sporting event. You'll find meat pies usually served with mashed potatoes and gravy.
Fish & Chips – One thing is for sure, Australia has plenty of fresh, delicious fish to create this traditional meal. Regardless of what part of the country you visit, it's likely you'll find this plate anywhere in Australia to compliment a nice cold beer.
PLACES TO STAY IN AUSTRALIA
Australia has a variety of types of accommodations for which you will find suitable for most budgets. In general, expect to pay more for a night in Australia than most other countries in the world.
But for what you are searching, it is likely you will find the perfect place and price.
Types of Accommodations
As in nearly all other places in the world, accommodation is Australia is varied and depends on your desires, budget and location.
When travelling in Australia you can find accommodation that ranges from bed and breakfasts to hotels, hostels and homestays.
Australian Bed & Breakfast & Guesthouses
You can find family-run guesthouses popping up all over Australia. They can vary a lot by style, from converted barns, bungalows to townhouses.
Rates vary as well depending on the location of the guesthouse and facilities offered.
They offer reasonably priced comfortable rooms and you can also enjoy the family feel, the home-cooked dinners and rely on information provided by the owners.
Hostels
Hostels are the most popular way for budget travellers to find accommodation while travelling in Australia. However, they are no longer just for students and younger people.
Many hostels in the country offer the kind of amenities that attract people from all walks of life. Usually, they offer shared dorms, cooking facilities, communal area with TV, 24-hour reception and laundry facilities.
Additionally, hostels are a great way to meet people and learn about other places to visit and things to do in Australia.
Hotels
Hotels can be considerably expensive in Australia. Even ones that are not deemed as luxury or boutique hotels can carry a pretty heavy cost.
If you're looking for maximum comfort then staying in a hotel is the right choice. But be prepared to shell out for that comfort when travelling in Australia.
Camping & Caravan Parks
One of the most popular ways to see Australia is to travel by camper van.
Rent a camper or a caravan and you can go camping anywhere! Whether it be in national parks or outside of the city limits.
The best thing is that you will be able to experience the country more fully and save money that you'd otherwise spend on accommodation.
Airbnb
Another good option in recent years is AirBnB, and there are more and more amazing places popping up to stay for very affordable prices every day.
As is typical in many destinations where Airbnb accommodations are popping up, you'll likely find great value and a little more personal space with an Airbnb stay.
If you're looking for an awesome place to stay, we personally love using Airbnb. If you've never used the platform before, sign up using this link to get USD$35 off your first booking.
AUSTRALIA TRAVEL TIPS
GENERAL AUSTRALIA TRAVEL TIPS
While there are many basic travel tips we suggest you use when travelling to Australia, there is also plenty of Australia-specific tips that will make your visit the best it can be.
Here are a few we recommend you consider as you plan your trip to visit Australia:
Time. One of the most common mistakes that first time travellers make is trying to experience Australia within 2-3 weeks. This is a continent not just a country. It is best to choose just two or three areas to focus on your first visit. Otherwise, you will risk spending most of your holiday in transit.
Cost. Australia is very expensive, make sure to either cut down your costs or apply one of our tips to get a decently priced accommodation – also make sure to bring twice as much money than how much you originally intended to.
Tipping. Tipping for services in Australia is not mandatory and most of them are not used to it. Only tip if you exceptionally enjoyed the service.
Sun Protection. The sun is very harsh – pack a lot of sunscreens!
Distances. The distances between major cities are bigger than in Europe or the US. Once you're out of the city you already feel like you're in the wild!
Seasons. Australia is in the southern hemisphere which means that all seasons are completely opposite of the northern hemisphere. That's true for the southern part of the country but not the north. Which in returns means that it's ideal to visit Sydney from November – April but it's the exact opposite if they want to visit the Great Barrier Reef!
READ MORE: Our comprehensive list of Australia travel tips to make your journey safer, more enjoyable and more affordable!
AUSTRALIA PACKING LIST
We always travel with a core packing list wherever we go. And when it comes to Australia, many factors will affect what else you need to bring along with you.
Check out our travel essentials and be sure to add any of the other additional items listed below.
Important Note! Before you book any international trip, we honestly recommend getting travel insurance. You never know when things will go wrong, and medical bills can add up quickly if you get sick or injure yourself overseas.
Our personal recommendation based on our own experience is World Nomads.
STAYING SAFE IN AUSTRALIA
Generally speaking, Australia is regarded as a very safe country.
The crime rates are pretty low and if by any chance tourists end up being victims of crime it's usually a case of pickpocketing.
In big cities such as Sydney and Melbourne you should take the usual precautions:
Do not walk alone at night in poorly lit areas
Don't leave your valuables unattended
Don't carry your wallet in your back pocket
The biggest danger when travelling in Australia actually comes from natural hazards and animals.
Every year dozens of tourists drown on one of Australia's busy beaches because of strong waves and riptides. Wildlife attacks account for a handful more incidents.
But in general, you should feel very safe when you travel to Australia.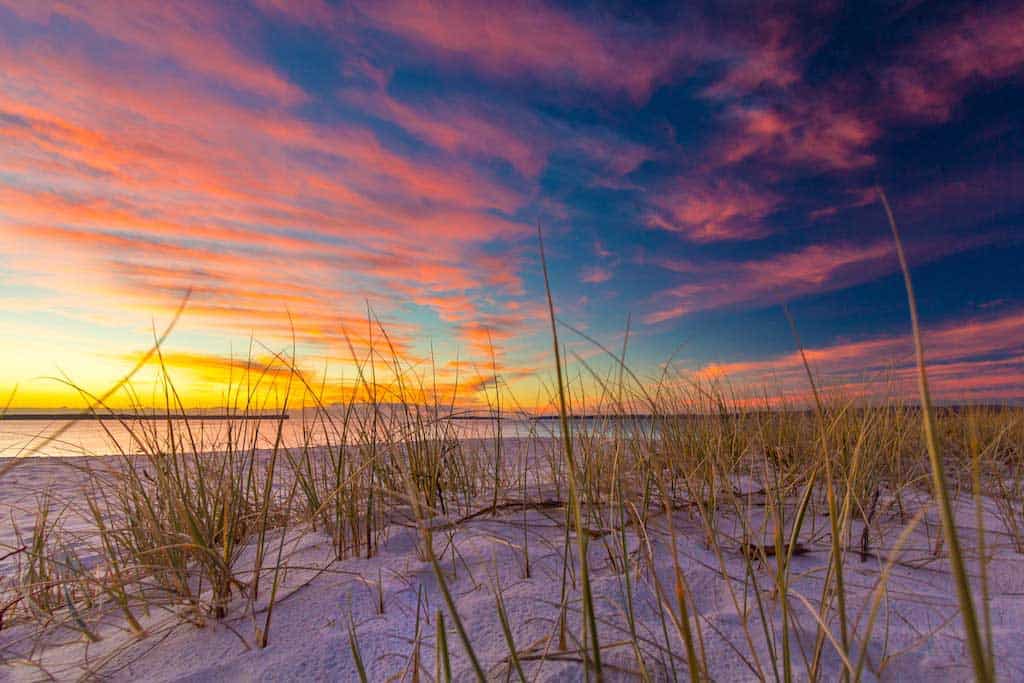 MEDICAL SYSTEM IN AUSTRALIA
The public health care system in Australia is called Medicare. Australian hospitals are renowned for world-class medical facilities and the highest standards of care.
The Australian government has Reciprocal Healthcare Agreements with a couple of countries which allow travellers access to subsidised health services.
Since there's always a risk from natural hazards, dangerous animals and simple accidents while exploring the country, it is always advised to buy travel insurance.
Travel insurance will cover loss, theft, accidents and various medical problems.
It is especially recommended if you plan on doing activities that carry a certain degree of risk such as scuba diving, travelling to remote areas, bushwalking etc.
STAYING CONNECTED IN AUSTRALIA
Staying connected in Australia is harder than you think it would be. The country is known for abysmally slow internet.
So if you're trying to keep up with work while you are on the road, it may be a bit difficult.
But there are definitely economical ways to stay connected while you travel in Australia.
We feel like your money will go a lot further if you consider a few other options.
We feel like your money will go a lot further if you consider a few other options.
Good Idea: Rent a Portable WiFi Device
There are a variety of portable WiFi device rental companies throughout Australia.
Most plans include unlimited data use – although this is typically limited 4G which then reduces to 3G after some small consumption.
Remember that the internet in Australia is notoriously slow so be patient and prepared to spend around $5 -$10 per day for the services.
Reserve your mobile WiFi device.
Better Idea: Access Free WiFI
One of the best, and certainly the most affordable, ways to stay connected when you travel to Australia is by taking advantage of the many free WiFi hotspots throughout the country.
Of course, these are most commonly found in densely populated cities and at private establishments like McDonald's.
But if you time your desire to surf the web with the need to grab a bite to eat or a cup of joe then it will still likely work out cheaper than either purchasing a SIM card or renting a mobile WiFi device.
Best Idea: Purchase a SIM Card
SIM Cards make staying connected during international travel much easier. You can purchase prepaid SIM cards in Australia to use in any unlocked mobile device.
These will give you the greatest flexibility in staying connected while you travel.
Purchase a SIM card today.
BE A RESPONSIBLE TRAVELLER IN AUSTRALIA
As with most countries, when travelling to Australia there are several things you can do to be a responsible traveller.
Consider the following:
Mind your use of plastics. This includes straws, bags and bottles. Consider carrying a reusable straw, waterbottle and bags for shopping.
Buy local. Supporting smaller merchants helps local economies.
Choose sustainable tour operators. This is especially true for all tours into nature preserves, those that deal with animals, or those that will take you to enjoy the Great Barrier Reef.
Leave it better than you found it. Pack out any of your waste, mind the local rules, stay on trails and don't touch or feed the wild animals.
Avoid activities that involve touching wild animals. If a tour has to. pursue an animal in the wild, it is likely presenting more harm and discomfort to the animal than if you are approached by the animal.
BOOKS TO READ ABOUT AUSTRALIA
You've seen Crocodile Dundee and think you know everything about Australia? Chances are you don't!
But even if you are well-read, here are a few suggestions that might be worth your time while you're on the plane to Australia.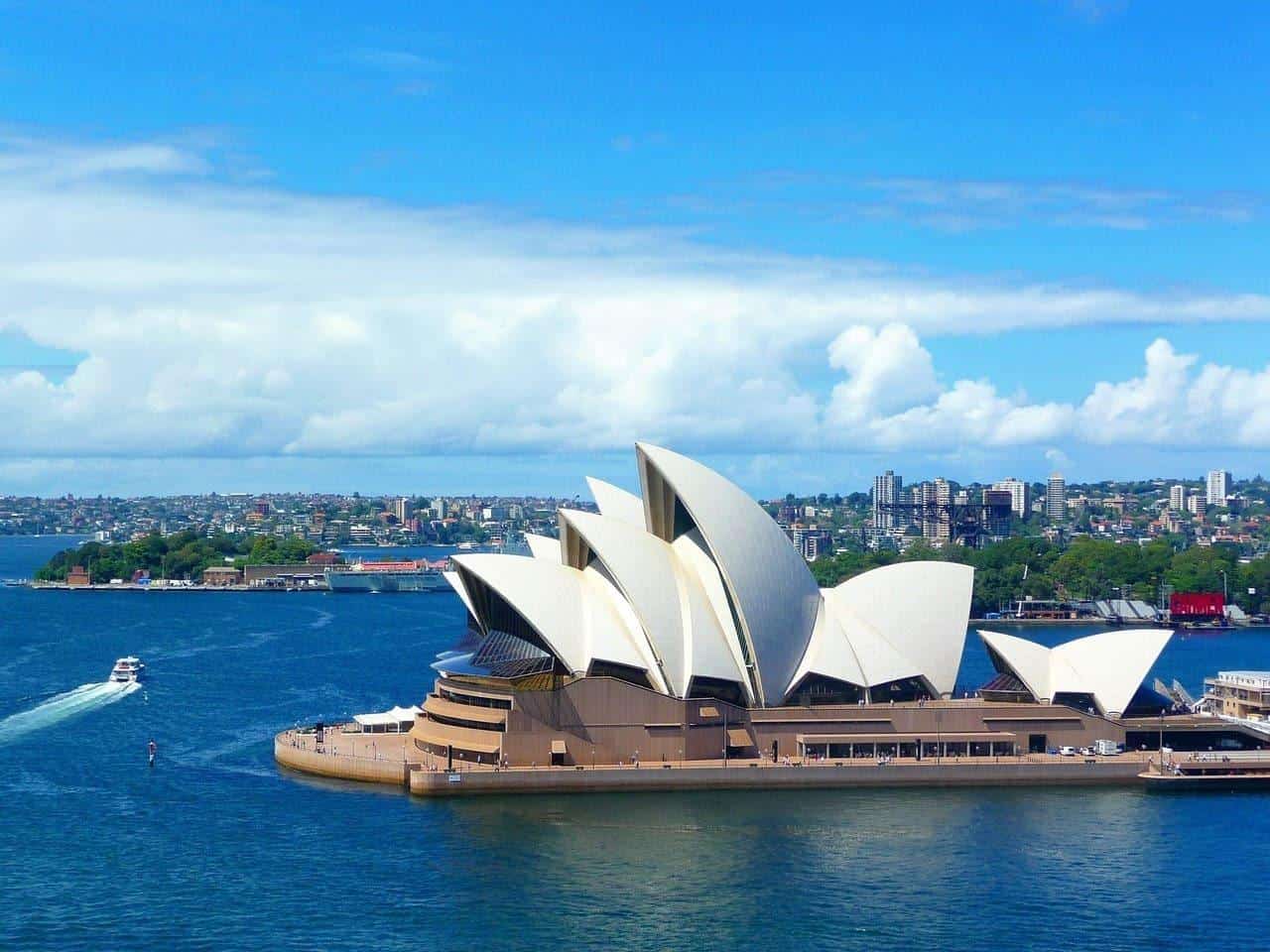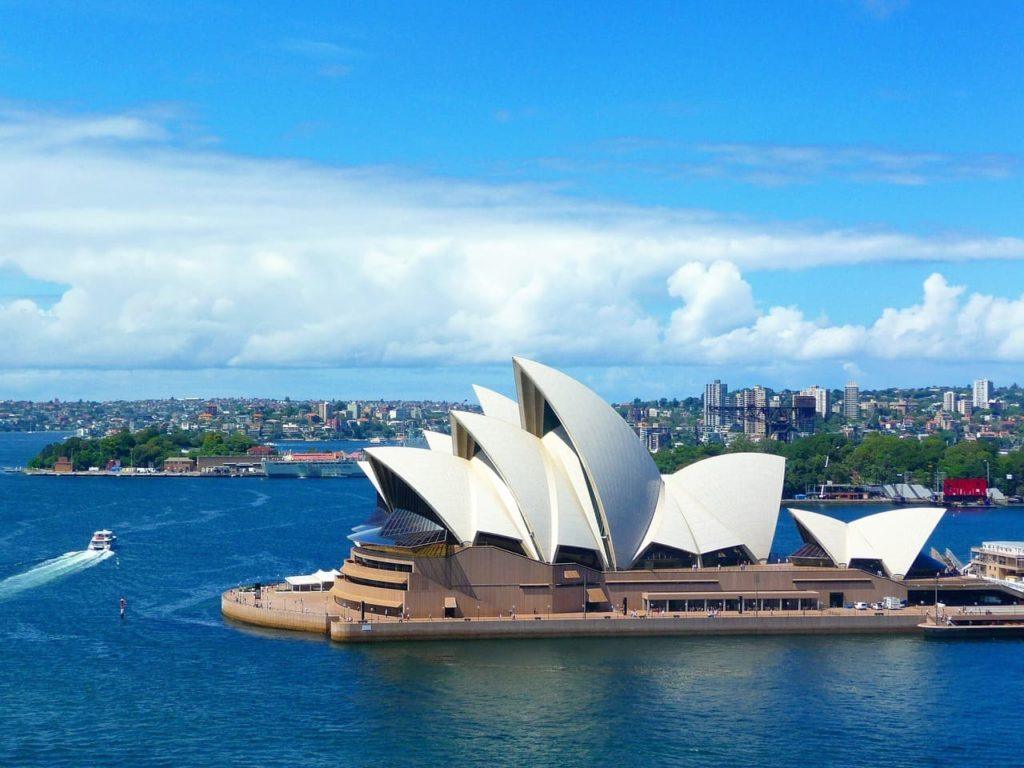 BOOKING RESOURCES
I know, I know – we've already mentioned these resources a bunch in this travel guide.
But here's the thing… we know you're going to want and need these resources to help you save money and have a more enjoyable trip!
DISCLAIMER: Some of the links in this article are affiliate links, which means if you book accommodation, tours or buy a product, we will receive a small commission at no extra cost to you. These commissions help us keep creating more free travel content to help people plan their holidays and adventures. We only recommend the best accommodations, tours and products, and regularly review these. Thanks for your support, kind friend!
Read Our Australia Posts