Back at the end of 2013 we started NOMADasaurus as a simple travel blog to document our adventures around the world.
As time has passed this website has grown and developed into something a whole lot more. It's not just us, Alesha and Jarryd, keeping things rolling anymore.
We've expanded to have a wonderful team behind us, creating content, exploring new destinations and bringing the best in adventure travel to the world!
Meet the NOMADasaurus Team!
Alesha Bradford
Co-Founder, Creative Director
With an insatiable appetite for adventure, happiness, prosperity and hilarity, Alesha is someone who has never accepted the unremarkable to be a part of her life.
Raised on a farm in a small outback town in Western Australia (when we say small, imagine 200 people and her closest neighbour being 10km away), Alesha quickly grew wanderlust for the bigger world and left home at the age of 20 to explore her own country and its neighbour, New Zealand.
When farther-flung places called her name, she leapt over the ocean to North America, where she worked and partied her way across the continent (until she met Jarryd of course). With nearly 100 countries now under her belt, she stares out into the distance and constantly dreams about what is on the other side of the horizon. She doesn't let dreams stop her though, and she's always jetting off to do things like go trekking in the mountains of Tajikistan or go kayaking in Antarctica.
Bringing a dose of sensibility to the company, Alesha adds direction and purpose to the adventure and is the humble photographer and creative director behind the majority of the wonderful images seen on NOMADasaurus. She is also the harmonica player, despite not knowing how to play the harmonica.
Jarryd Salem
Co-Founder, CEO
Explorer and anthropologist. Writer and teacher. Musician and artist. Philosopher and travel guide.
These are all professions that Jarryd has very little skills and attributes in, but that doesn't stop him from trying.
Born in Sydney, Australia, Jarryd was bitten hard by the travel bug early on in his life and at the age of 20 left his home to be a ski bum in Canada. 12 years later, he still wants to be a ski bum, but has instead substituted that life for one of discovering new, exciting places all over the world.
With an all-encompassing passion for snow, mountain and water sports, and a love of travel and adventure, he endeavours to bring his enthusiasm for life to the far corners of the globe and inspire others to do the same.
Jarryd runs the business side of things at NOMADasaurus and is the CEO of the digital marketing agency, Peak Evolution Media. He is also the chief editor for the site, and the author behind many of the stories you'll find here. In 2020 he was selected to be an official Sony Digital Imaging Advocate for Australia and New Zealand. His writing skills peaked at the ripe old age of 12, when he was awarded the coveted "Letter of the Month" in an Australian surfing magazine, and as a result won a custom-made surfboard. He has continued to write to this day, still hoping that someone will give him another surfboard for his ramblings. So far this has been unsuccessful.
Chris Harvey
Project Manager
From Europe to South America and everywhere in between, Chris has been a passionate traveller and writer for almost 20 years.
A successful documentary filmmaker, teacher and businessman, he is now exploring North America in an RV with his wife Lindsay and two dogs.
Chris officially joined the NOMADasaurus team in 2019 as our Head of Content and Strategy, and now works as our Project Manager across multiple online business ventures.
You can follow his journey on their website, Called To Wander.
Gabby Boucher
Editor
Gabby is our senior editor and rockstar assistant at NOMADasaurus. Originally joining the team as one of our amazing team writers, her years of travel experience, passion for content and ninja-like management skills has seen her rise through the ranks to the point where we don't know how we ever survived without her!
Gabby is from a small town in Massachusetts, USA. After getting a degree in International Relations and studying in London, she started doing work exchanges all over the world to experience new cultures and learn new skills. She has bartended in Peru and learned permaculture in South Africa. She has worked as a tour guide in Italy, an apple picker in rural Australia, and a housekeeper in Portugal. You can learn more about Gabby on her blog, Budget Travel with Gabby.
Amanda Tran
Senior Writer
When it comes to travelling and living in Japan, Australia, Europe or Southeast Asia, nobody does it better than our fantastic staff writer, Amanda!
Born and raised in Australia, Amanda has always loved international travel and adventure. After quitting her law career in 2016, she set off to backpack around the world and pursue her dream of writing and photography.
You can check out more of her work on her site Explore Wider.
Richard Barnes
Team Writer
Richard focuses on the intrepid and off-beat destinations on NOMADasaurus, being a real expert when it comes to travelling in Central Asia, New Zealand, Europe and China.
Richard is originally from the UK, and fell in love with travelling at an early age. A 6-month trip through South East Asia and the Pacific lead to 7 years living in Beijing running a school and working as a musician. After getting married in 2018 Richard and his wife Miranda packed up their bags and headed off on a year long trip across Oceania, the Caucasus, Central Asia, China and Japan. He is passionate about all things Chinese and is a fluent Mandarin speaker. Check out Richard and his wife Miranda over at their site, www.abearandapig.com
Sasha Savinov
Team Writer
One of the longest-serving members of our official NOMADasaurus team, Sasha is the go-to expert for travel in China, Japan, South Korea, Mexico, Central America and other epic destinations.
Along with his lovely wife Rachel, they are the Grateful Gypsies – a world travelling, English-teaching, jamband-following couple passionate about travel, culture, and music. They kindly hosted Alesha and Jarryd on their couch in Kunming, China back in 2015, and have been friends ever since. From working in Beijing to studying in Bali to traversing the USA on Phish tour, you can follow them on their long, strange tour at Grateful Gypsies.
Laura Oxley
Team Writer
If you're looking for travel and road trip guides on Australia, Canada and New Zealand, Laura is one of the best in the business!
Laura is a Canadian based content creator who has had the opportunity to call the Canadian Rocky Mountains, Australia, New Zealand and most recently England home. Her travel experiences have taken her to the volcanoes of Central America, the waterfalls of Hawaii, the castles of England, and much more. She thrives in visiting new places and exploring off the beaten track destinations on a budget. She began blogging before she even knew what it was and a passion for photography fueled her to create She Who Wanders where she shares all her travel guides and photos.
Lindsay Harvey
Team Writer
Lindsay is the better half of Called to Wander. A passionate photographer, Lindsay has been travelling across North America with her husband and her Australian Cattle Dog in their truck camper documenting their experience. She is attempting to travel from Alaska to Argentina while overcoming Crohn's Disease in order to inspire others to pursue their travel dreams.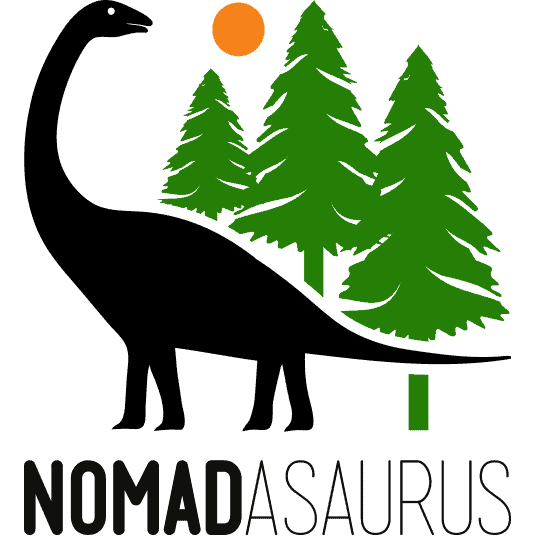 Join the Team
Are you Ready?
Interested in joining the NOMADasaurus team?
Check out our jobs page and get in touch!
Interested in joining the team? Read more about it here and get in touch with your ideas!