You'll find that Melbourne is one of Australia's most cosmopolitan cities! If you're looking to plan a short trip, here's a great 3 days in Melbourne itinerary!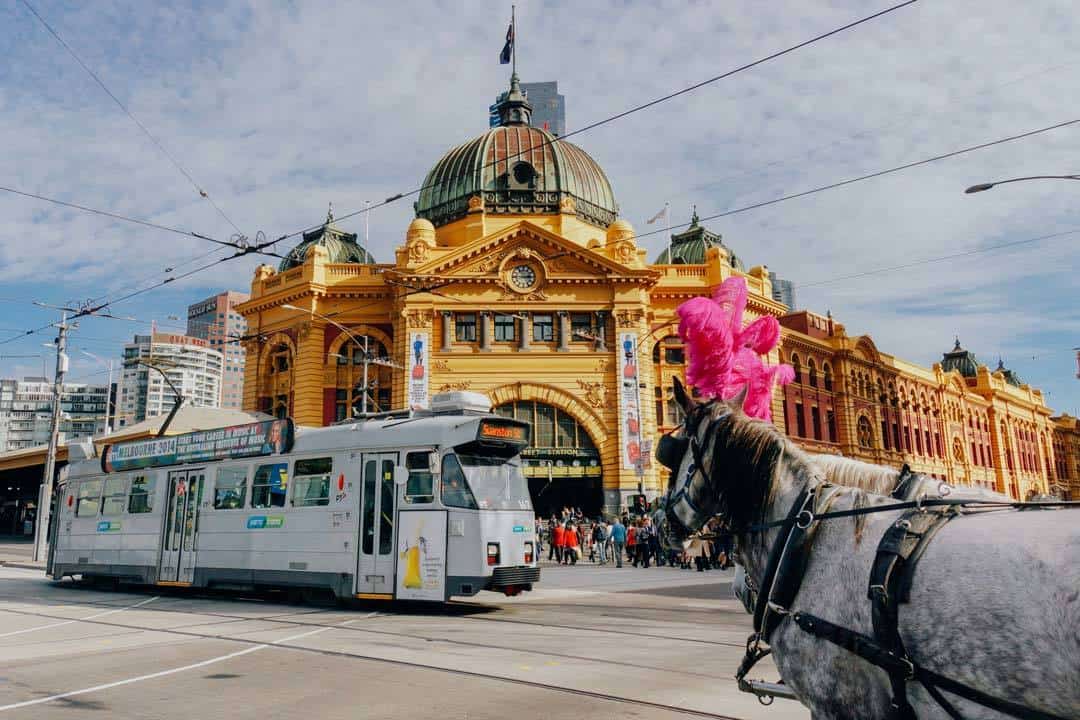 Located on the Yarra River in the gorgeous southern state of Victoria, Melbourne is undoubtedly one of the best cities in Australia.
It wears many different hats, being the sports capital of the world, the arts and cultural capital of Australia and a mecca for foodies as well.
Certainly, Melbourne's appeal lies in the fact that it has something to offer most travellers, no matter what their preference.
It's a big, bustling place, surrounded by suburbs, each with its own distinct feel and flavour. So there is plenty of things to fill a 3 day Melbourne itinerary.
Plus, you'll find you're never too far from nature, even when you're in the middle of Melbourne CBD (Central Business District).
And day trips from Melbourne can lead you to grand adventures to the famous 12 Apostles along the Great Ocean Road and other amazing places along the Yarra River.
3 Days in Melbourne Itinerary
If it is your first time visiting the city, you'll find it is entirely possible to experience Melbourne in 3 days, although 5 days is ideal so you have more time for day trips.
Here's a Melbourne itinerary that will help you see as much of the entire city as possible in a short time.
READ MORE – Check out our awesome guide to the best free things to do in Melbourne!
Day One – Exploring the CBD
You'll spend Day 1 of your Melbourne itinerary hanging out in the Melbourne CBD, where many of the best-known sights and attractions are located.
Check out Flinders St Station and Federation Square
Kick-off your time in Melbourne by getting yourself acquainted with Flinders Street Station.
It's the central transport hub of the city and a good place to base yourself on your first day, if you get lost or need to meet someone in the city (locals tend to meet under the clocks that line the entrance).
The building itself is one of the oldest in the city and the prettiest, too. Most interesting is the presence of a decaying ballroom on the third floor that is only open to visitors on specific dates (such as Open House Melbourne and even then, not every year the event is held).
Federation Square is across the road from Flinders Street Station and houses some lively bars and eating areas, outdoor entertainment screens from which the sports are usually projected and ACMI – the Australian Centre for the Moving Image.
ACMI holds regularly exhibitions based in art, culture and film, so be sure to check out their website before arriving, to see if anything piques your interest!
Also near the CBD is the Royal Exhibition Building and the Melbourne Museum, both located in Carlton Gardens. Both are classic city landmarks that have interesting showcases of art, history, and culture. If you have the time, check these out as well.
READ MORE: Here's our brand new guide to help you travel to Australia!
Have a Poke Around the Laneways and Markets
Melbourne's laneways are world famous, mostly due to the urban art and graffiti that is splattered across their surfaces.
The best-known laneways for art are Hosier Lane (which is directly opposite Fed Square), Tattersalls Lane, Union Lane and AC/DC Lane, which is named after the Australian rock band, something that becomes evident when you see it for yourself. Hosier Lane is definitely worth not passing up.
Other Melbourne laneways that are great for food include Degraves Street, Centre Place or Hardware Lane.
It's well worth wandering around and seeing what you unearth. I ducked into a random, quiet laneway once to find a photography exhibition had been plastered on its walls, a very pleasing moment indeed.
You never know what's going to turn up when you visit Melbourne!
Near Hosier Lane is Queen Victoria Market, one of the best food markets in the city. Stop by Queen Victoria Market for some fresh donuts, coffees, or other snacks to fuel you up for sightseeing.
South Melbourne Market on Coventry Street is another great option for food and shopping.
READ MORE: Don't miss the best day trips from Melbourne with our new blog post!
Tour the MCG
If you're sporting mad, you shouldn't miss an opportunity to check out the Melbourne Cricket Ground, also known as "The MCG" or simply, "The G" (the shorter, the better in Australia).
If sport is a religion, then the MCG is Melbourne's cathedral. It's the largest sports stadium in Australia and the tenth-largest in the world.
As the name would suggest, cricket is played on the grounds, but in the wintertime, it becomes the home grounds of Aussie Rules, the main league of which is called the AFL.
It's well worth catching a game if you visit Melbourne City during the footy season, which runs from late March 'til October.
If not, you can still tour the grounds and learn a bit about Australia's sporting history.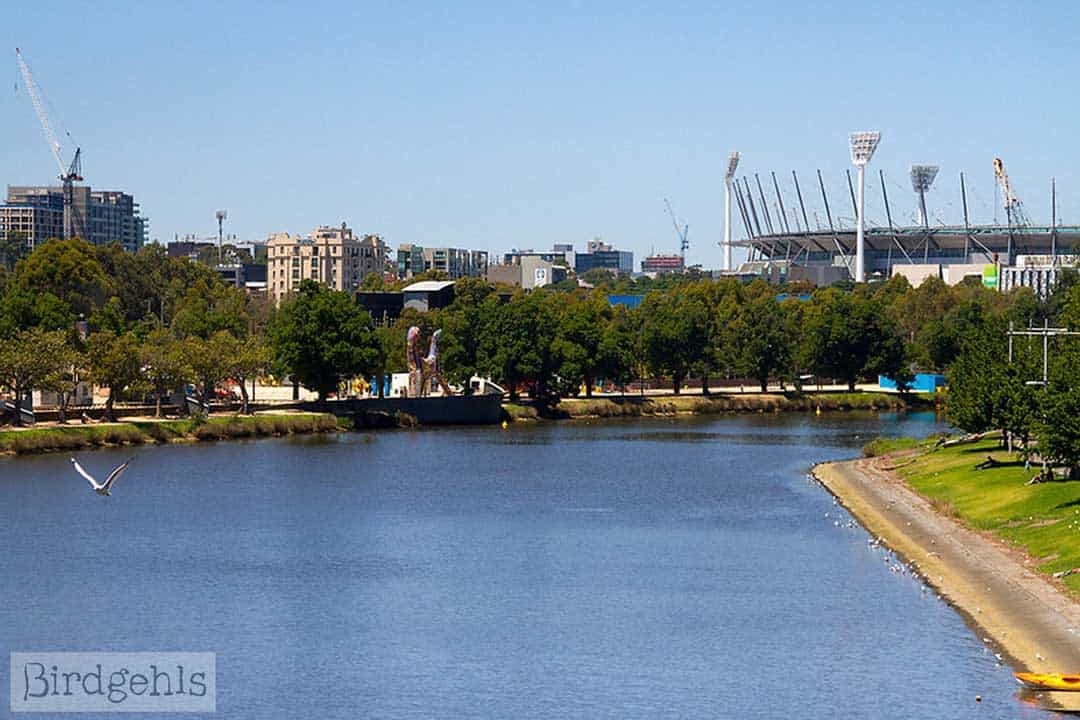 Visit the National Gallery of Victoria
A far step away from the sports is the National Gallery of Victoria, one of the loveliest art galleries in the country.
It regularly features acclaimed international exhibitions, housing works by Escher, Van Gogh, Calver and Dior in recent times.
Entry to the permanent collection is free and most exhibitions are fairly reasonably priced at under $30 AUD.
It's well worth spending a couple of hours wandering around this Melbourne museum. But make sure to get there early or visit on a weekday to avoid excessive crowds.
Check out the Shrine of Remembrance and the Royal Botanic Gardens
From the NGV, you can walk across St Kilda Road to have a look at the Shrine of Remembrance and the beautiful Botanic Gardens.
The Shrine pays homage to Australia's fallen soldiers and is free to enter. You should climb to the top of this Melbourne landmark, where you'll be rewarded of views of the city skyline.
The Botanic Gardens are a short walk away from there. Entry is free, but you will have to pay if you want to do any tours or go punting on the garden's lake.
I thoroughly recommend the Aboriginal Heritage Walk, where you'll find a traditional smoking ceremony, drink lemon myrtle tea and learn about the plants which are an integral part of Australia's Indigenous culture.
You'll find no better views of the city of Melbourne than the nearby Eureka Skydeck at Eureka Tower. Here there is an open air viewing platform with the highest views in the Southern Hemisphere!
Grab Dinner at Chinatown
All this walking and sightseeing will have made you ravenous, so head back into the city center to stroll around Chinatown on Bourke Street.
Melbourne's Chinatown dates back to the 1850s, where the gold rush era brought an influx of Chinese migrants, keen on making their fortunes in Australia.
Many stuck around and Chinatown around Bourke Street is now one of the busiest parts of the city, with plenty of places to eat.
Nearby, the Bourke Street Mall is a hub of shopping activity and definitely not to be missed on your Melbourne itinerary if you're looking for a gift or two.
Day Two – Getting Out Into the 'Burbs
On Day 2 of your 3 day Melbourne itinerary it's time to leave the city centre and start exploring the suburbs around the city!
You'll want to start your day with a hearty breakfast because this is an activity that could eat up several of your days in the city and you're going to knock it out in one day.
But if you're tight on time, you'll be better served to stick to one or two day trips from Melbourne, close to the CBD.
In this instance, we're going to visit Collingwood and Fitzroy, two of the better-known suburbs of Melbourne City.
Wherever you are in the city, be sure to treat yourself to a nice brunch in Melbourne. There are so many cool places to try, just keep your eyes peeled!
Collingwood
We'll start with Collingwood, a suburb popular among young professionals. You'll find it is colourful, hip and almost painfully trendy.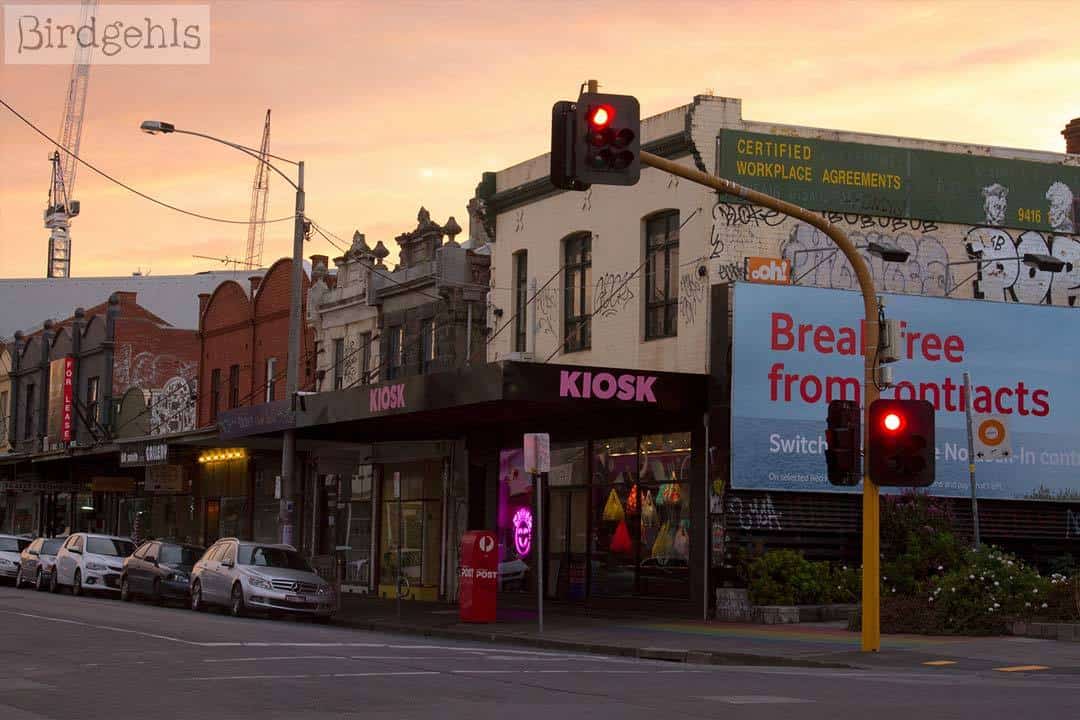 Take a Street Art Tour
Collingwood and nearby Fitzroy are full to the brim with urban art.
You can wander around, taking your own self-tour or alternatively, take an organised tour of the area.
An organised tour can be helpful in many instances, as you'll hear the backstories of much of the art and the artists behind them (the art can sometimes seem as though it needs explaining).
Check out the Abbotsford Convent
The Convent spreads over 16 acres and is Australia's largest multi-arts precinct. It's home to studios, galleries, a school, a radio station, parks, restaurants and cafes.
Most notable is Lentil As Anything, a vegetarian cafe and social enterprise where you pay what you believe the food is worth or whatever you can afford.
Visit the Collingwood Children's Farm
Nearby is the Collingwood Children's Farm, which you don't have to be a littlee to enjoy.
It's one of Melbourne's urban farms, with a heap of sheep, cows, horses and chickens onsite, amongst other animals.
Grab a craft beer
You'll find that Melbourne, Australia has an excellent craft beer scene, worth sampling.
In Collingwood, head to The Stomping Ground, an independent brewery in the area and try their wares.
If you're not a fan of beer (guilty as charged, here), they have a good and tasty selection of ciders on hand, too.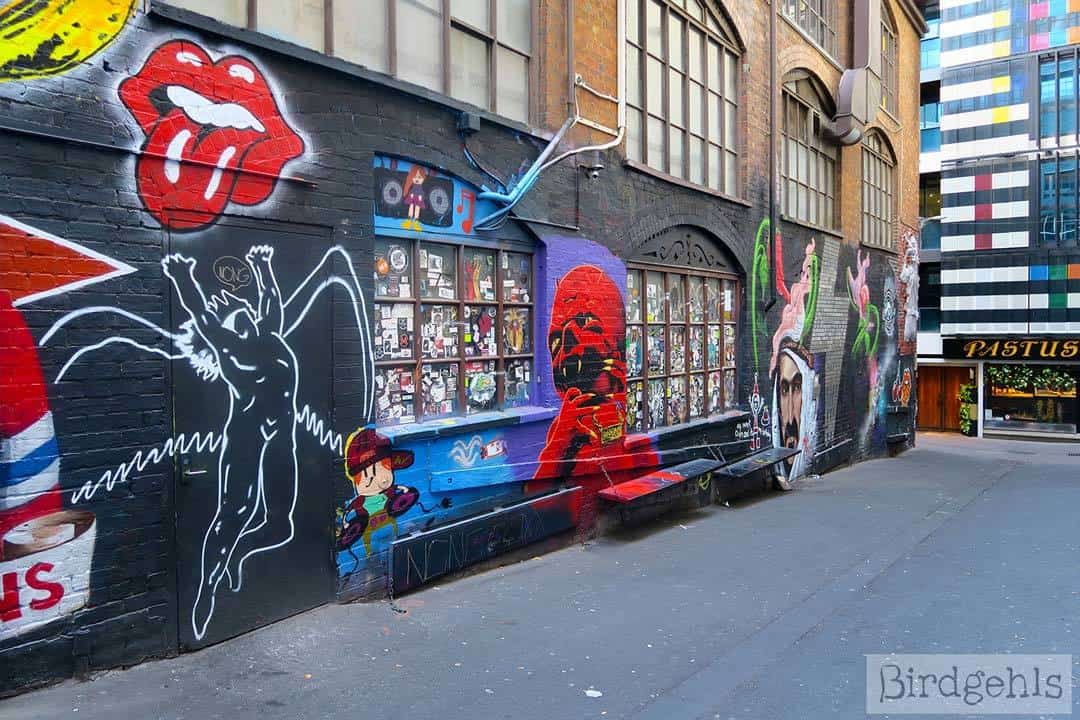 Fitzroy
From Collingwood, we'll head on to nearby Fitzroy, for a lazy afternoon and evening spent browsing local stores and eating.
Go shopping on Brunswick Street
There's some great shopping to be had in Fitzroy, particularly on Brunswick Street, the main street of the suburb.
Pretty much everything is on offer – boutique clothing and gift stores, stationary, homewares and plenty of thrift store (or op-shops as we call them in Australia).
This is not a great activity if you're on a budget, unless you enjoy window shopping, in which case – go for your life!
Have a meal at Naked for Satan
When visiting Melbourne you're going to want to visit Naked for Satan for fine dining with a view.
Make sure you're hungry as you'll find this tapas restaurant has a rooftop area, where you can sit either indoors or outside, to take your time watching the sun go down over the city.
I'd recommend booking a table in advance to avoid disappointment.
If you're wondering where else to stay in Melbourne, there are quite a few other suburbs that are worth exploring as options.
Day Three – Take a Trip to the Seaside and Paint the Town Red
It's your last day in Melbourne! On Day 3 you'll be heading south, to check out the suburbs of St Kilda and nearby Brighton, before heading back into the city to sample its renowned nightlife.
St Kilda
St Kilda is a great place to visit and is easily accessible from the city via several trams (the 3, 16, 64 and 67 will all get you there).
There are a few sights worth seeing in this part of the city.
Visit St Kilda Pier
Walk along the jetty to check out the historic pier, where you can grab a coffee and watch locals fish or walk their dogs.
Stroll around Luna Park
Luna Park opened in 1912 and is the oldest continuously running theme park in the country. Sydney has one too, but it has been closed down a couple of times – once due to a fire on the ghost train but mostly due to people who move nearby and then complain about the noise. Huh.
Its most famous ride is the Scenic Railway, a rollercoaster that runs around the park's perimeter.
Don't forget to snap a picture under the giant face that serves as the entrance to the park, which definitely won't induce nightmares for you later on that night. Hrmm.
Have a Drink by the Beach
Melbourne's beaches are somewhat lacking, but it is nice to chill out in one of the bars or restaurants that line St Kilda Beach, with a tipple and a bowl of chips, if you feel so inclined.
Pose in Front of the Iconic Beach Boxes at Brighton Beach
You might have seen some pictures of brightly coloured beach boxes floating around the Internet and wondered where in Melbourne you can find them
They're located in an affluent suburb east of the city, called Brighton.
You can get there by catching the Sandringham line train from Balaclava Station to Brighton Beach.
There are 82 Brighton Beach boxes lining the shore and they're considered a status symbol. Ownership is open to locals only and they're not cheap, costing upwards of $300,000 AUD.
They rarely come up for sale as well, with most being passed down through families.
You'll need more days in your Melbourne itinerary if you want to spend some time around Melbourne, especially on a day trip along the Great Ocean Road.
Head Back to the City for a Night of Fun
From Brighton, you can catch the train back into the city (which should take around half an hour) and head into town.
Melbourne has a pulsating night scene, with many cool bars littered across this vibrant city. Some are themed, others are hidden, most are great fun to drink in.
If you want you can even join an awesome guided small bar tour of Melbourne to find some of the best and up-and-coming spots in the city.
Here's a few worth considering.
Berlin Bar
A themed bar in the city where you can choose to sit in ritzy, upmarket "West Berlin", or grungier "East Berlin".
Address: 2/16 Corrs Lane, Melbourne
Lui Bar
A high end bar that sits on the 55th floor of the Rialto building with some grand views of the city. Perfect for watching Crown Casino's hourly light show.
Address: 525 Collins Street, Melbourne
1806
Another upmarket but swanky bar, where drinks are organised by era, from 1650 to today.
Address: 169 Exhibition Street, Melbourne
Madame Brussels
Feels a bit like you're drinking and dining at a fancy garden party, plus there's a nice rooftop area.
Address: 59 Bourke Street
Fall from Grace
Hidden bar, located in State of Grace – you have to navigate a sliding bookcase door to enter. The inside is delightfully kitschy and the staff some of the nicest in the city.
Address: 27 King Street, Melbourne
You can collapse into bed at any hour which suits you, because Melbourne has no lockout laws, UNLIKE SYDNEY.
So, there you have it – the best 3 day Melbourne itinerary. It can be done, although I'd thoroughly recommend giving yourself at least five days to explore this lovely Australian city and surrounds properly.
A Few Day Trip Ideas
If you can muster up a 7 day Melbourne itinerary then you'll want to consider a few of these ideas. Even with only 4 or 5 days, you'll find your Melbourne itinerary is enhanced greatly with a day trip or two.
You definitely want to check out the Twelve Apostles along the famous Great Ocean Road. Make your way along the Great Ocean Road and stop briefly at Great Otway National Park Stop before arriving at the 12 Apostles. Then stop at the Loch Ard Gorge near Port Campbell on your way back to Melbourne.
You can also book a guided tour along the Great Ocean Road that picks you up and drops you off in the city. This saves you the hassle of renting a car yourself.
In the other direction, head out to Philip Island for the penguin parade, one of the best places to see penguins around the world. It's hard not to want to get up close and personal with these cute creatures!
Another great day trip is the Yarra Valley, known for its high quality food and wine. Tour vineyards and ride in a hot air balloon through the Yarra Valley if you have time for a day trip.
A few Notes on Getting Around Melbourne
If you're arriving by plane to Tullamarine airport, you'll want to catch the Skybus into the city, unless you're hiring a car. Rideshare apps like Uber and Ola also service the airport.
There is no train from the airport to the city, which is crazy, but that's just how things are at this point in time. The train can be used for traveling to other nearby destinations, however. Southern Cross Station is the main train hub in the city.
Melbourne's transport system can be accessed by using a Myki card. They cost $6 AUD and can be bought from the airport, most news agencies and at train stations. You can't top up a myki card on the buses or trams.
The city has an area known as the Free Tram Zone (see a map of the area here). You don't have to touch your Myki card on or off when travelling in this part of the city.
It's always best to pay attention to the announcements on the free tram as they will let you know when you're entering and leaving the Free Tram Zone.
The City Circle Tram is also worth jumping on, if you've got the time. These older looking trams are designed for tourists and will give you a better understanding of where everything is located in the city. You'll find the City Circle Tram is a great way to get around the city.
Download the PTV (Public Transport Victoria) app to keep across timetables and the inevitable delays.
DISCLAIMER: Some of the links in this article are affiliate links, which means if you book accommodation, tours or buy a product, we will receive a small commission at no extra cost to you. These commissions help us keep creating more free travel content to help people plan their holidays and adventures. We only recommend the best accommodations, tours and products that ourselves or our fantastic editorial team have personally experienced, and regularly review these. Thanks for your support, kind friend!