Everything you need to know about travel to Canada in our comprehensive 2023 Canada travel guide.
Have you ever wanted to see the Northern Lights? Or to explore the beautiful cities of Vancouver, Quebec or Calgary? What about venturing out into the world-renown national parks of British Columbia?
Unspoiled nature and incredibly vibrant urban areas create the perfect mixture of reasons to travel to Canada.
"The Great White North," is a vast country that offers virtually unlimited opportunities for visitors of all kinds.
Whether searching for wildlife, landscapes, adventure activities or the culture of city life, travelling in Canada will give you a variety of experiences you are sure to remember.
There really is so much to do it can be overwhelming to plan to visit Canada. But getting started is not that difficult.
Read on to learn everything you need to plan for travel to Canada!
TRAVELLING IN CANADA: AT A GLANCE
Here are the basics of travel to Canada.
| | |
| --- | --- |
| CAPITAL: Ottawa | OTHER MAIN CITIES: Quebec, Toronto, Vancouver, Montreal, Calgary, Edmonton |
| CURRENCY: Canadian dollar (See current exchange rates) | ELECTRICITY: In Canada, the standard voltage is 120 V, while the standard frequency is 60 Hz. The power plugs and sockets are of type A and B. Type B works with plug A as well. (Be sure to get your universal travel adapter before you leave) |
| ENTRY / VISA: Visas are not required for Austalians, Americans and most European nationalities. But if arriving by air, most travellers need an Electronic Travel Authorization For information about which countries are granted visa-free access click here. | SAFETY: Canada is considered one of the safest developed countries in which to travel. Use standard safety precautions that you would use anywhere in the world. Most crime is petty and takes place in more highly populated urban areas so be more aware when travelling in cities. |
| LANGUAGE: English and French | TRANSPORTATION: Canada is vast and cross-country travel is possible via domestic flight, train and automobile. Most cities have well-connected metro systems and ride-shares. |
TOP 5 TRAVEL EXPERIENCES IN CANADA
With so much to see and do in Canada, it really is hard to pick the top experiences. We have written a comprehensive guide on the best things to do in Canada here.
However, we think that to truly appreciate Canada you need to plan to do these 5 activities during your visit.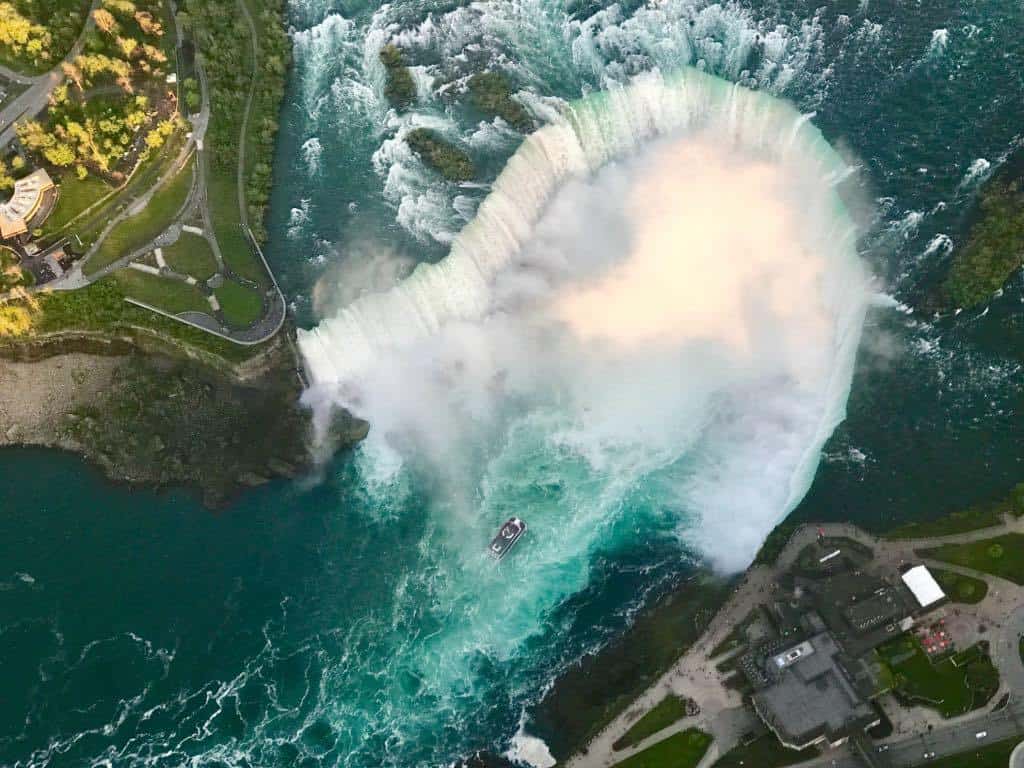 Check out Niagara Falls
Niagara Falls is one of the world's most famous waterfalls and well worth a visit. Find yourself in awe watching the water tumble over the top of the falls. Or hop on a boat and cruise up to the falls from the river!
Read about all our favourite Niagara Falls attractions.
Explore the Canadian Rockies
From picturesque mountain peaks to stunningly blue glacial lakes, the Canadian Rockies in British Columbia have so much exploration to offer! This part of Canada could be a trip in itself!
Check out our ultimate guide to Hiking in Banff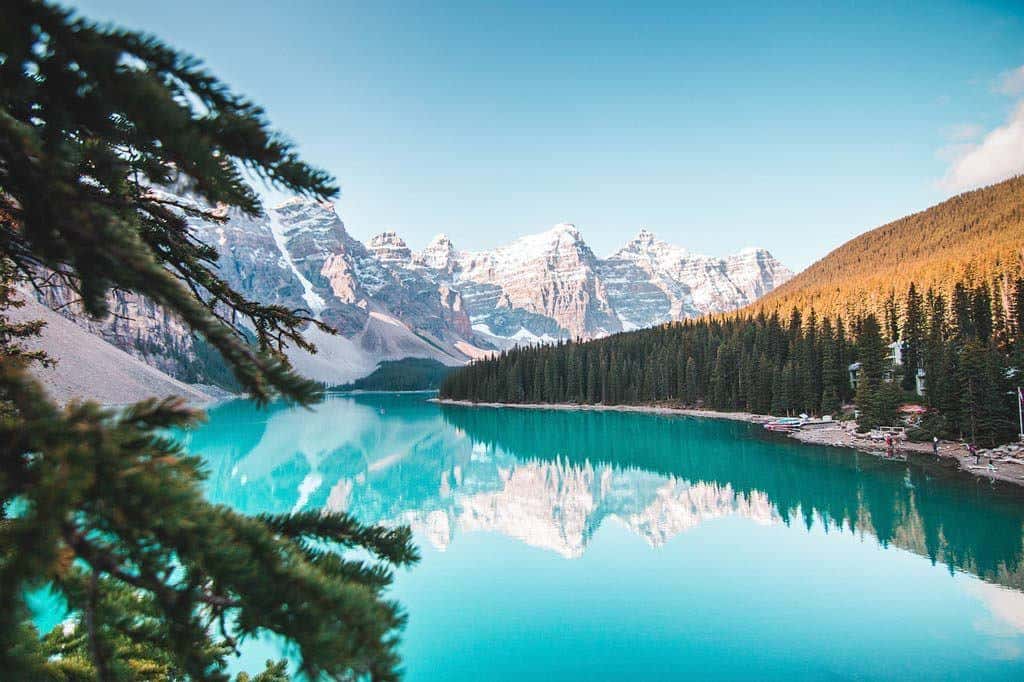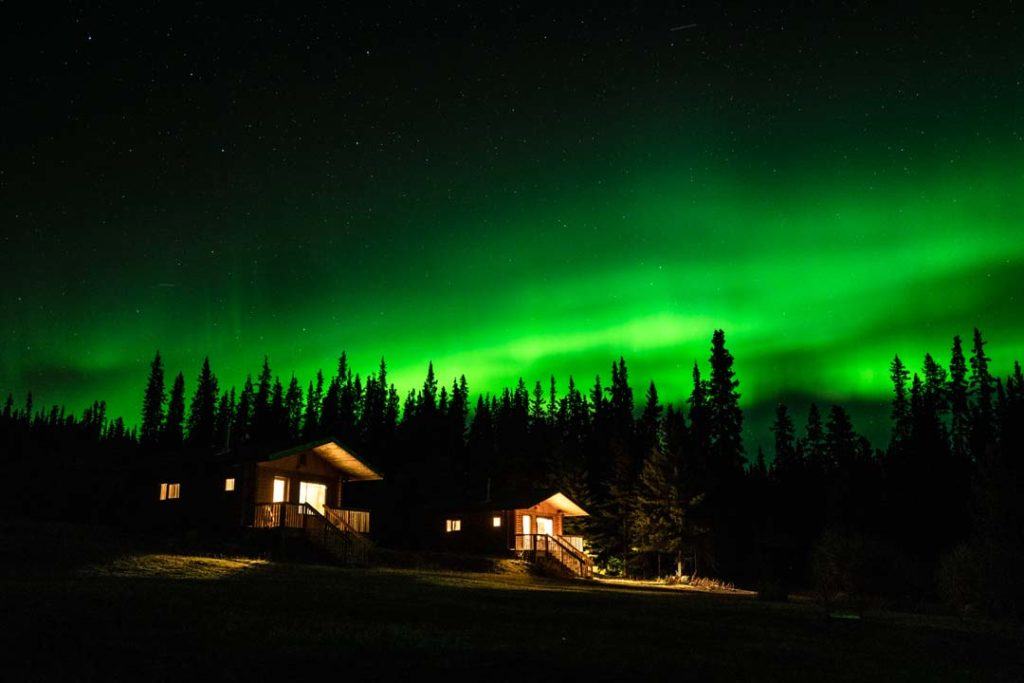 View The Northern Lights
Witnessing northern lights is one of the most amazing natural phenomena. The city of Whitehorse in the Yukon territory might be a perfect place for it! Your chances are highest between September and April since the nights aren't dark enough during the summer.
Check out the Northern Lights in Whitehorse, Yukon Territory.
See Polar Bears
Churchill in northern Manitoba is known as the 'Polar Bear Capital of the World', making it an obvious choice to visit for travellers wanting to get close to the planet's largest apex land predator.
See polar bears in Churchill, one of Canada's best wildlife experiences.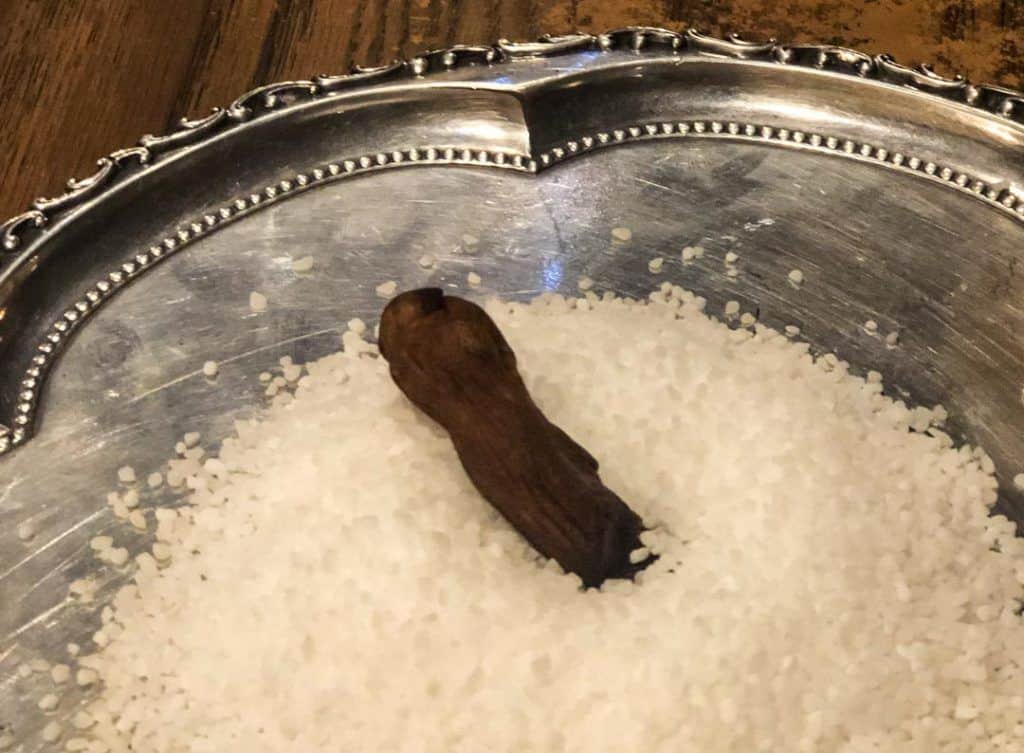 Drink the Sourtoe Cocktail
Taking a shot of alcohol with a frostbitten toe may not be on everyone's bucket list. But if it's on yours, you absolutely must try to Sourtoe Cocktail in Dawson City. It's a strange, yet unique experience when you visit Canada.
Read more about the Sourtoe Cocktail and lots of other great things to do in Dawson City.
Other Things to do in Canada
Scale the CN Tower in Toronto. If you're unafraid of heights, strap into a safety harness and walk around the top or just check out the views.
Visit Stanley Park in Vancouver. The world's happiest city has much to offer. But most visitors start at this famous park downtown.
Take a drive on the Icefield Parkway. This incredible stretch of highway connects Banff and Jasper National Parks and is full of amazing landscapes and stunning wildlife!
Hang out with Polar Bears in Manitoba. View these dangerous, but remarkable, animals as they waltz around Churchill like they own the place.
Take a gondola ride in Banff. Situated in the heart of the Canadian Rockies, Banff boasts unrivaled beauty best seen by way of the gondola.
Eat poutine. A strictly Canadian plate, poutine is french fries and cheese curds covered in gravy. Try varieties all across the country!
Take a flight over glaciers in Kluane National Park. The only way to beat the spectacular views of driving or hiking the Canadian Rockies is to check them out from above!
Tour La Citadelle de Québec in Quebec City. One of the most visited cathedrals in Canada, you will feel lost in the grandeur of this sacred place.
Ride the Rocky Mountaineer train. The most relaxing way to enjoy the Canadian Rockies is touring them on this train ride from Vancouver to Banff.
Eat lobster in the Maritimes. Lobster doesn't get much fresher than that caught and served up in New Brunswick and Nova Scotia.
Go dog sledding in the Yukon. Yes, there are humane ways to enjoy this absolutely incredible experience. Dress warm and enjoy the ride!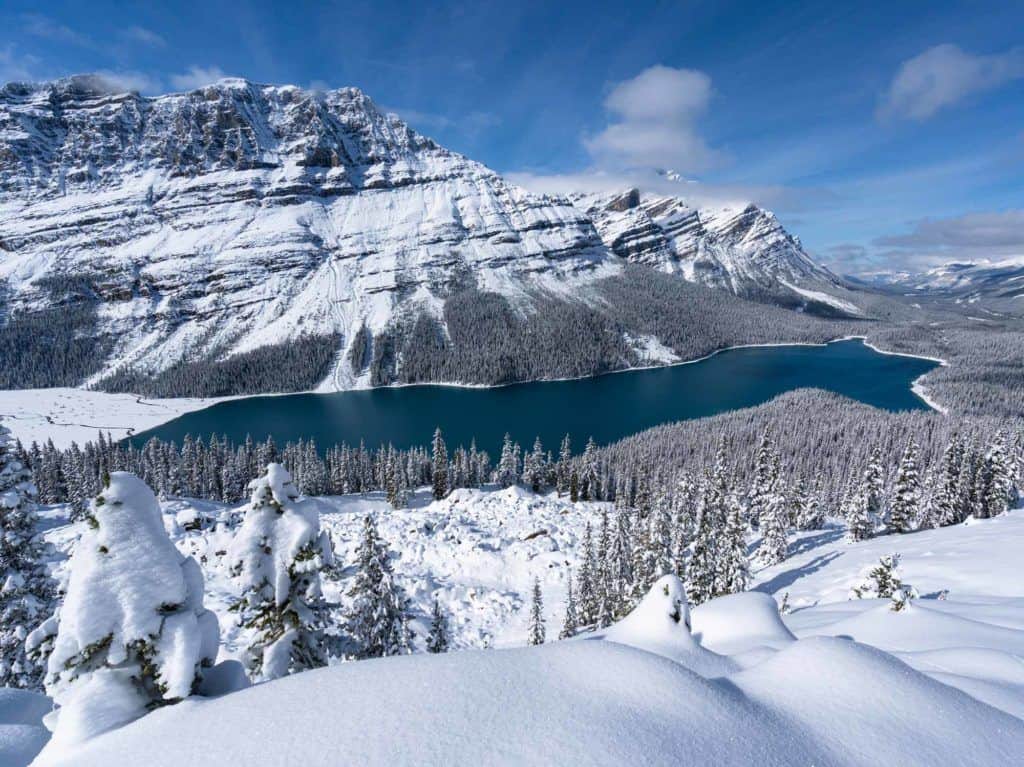 BEST PLACES TO VISIT IN CANADA
There are plenty of amazing places to visit in Canada. Depending on your interests, trip duration and time of year you will find plenty of things to do during any length of stay.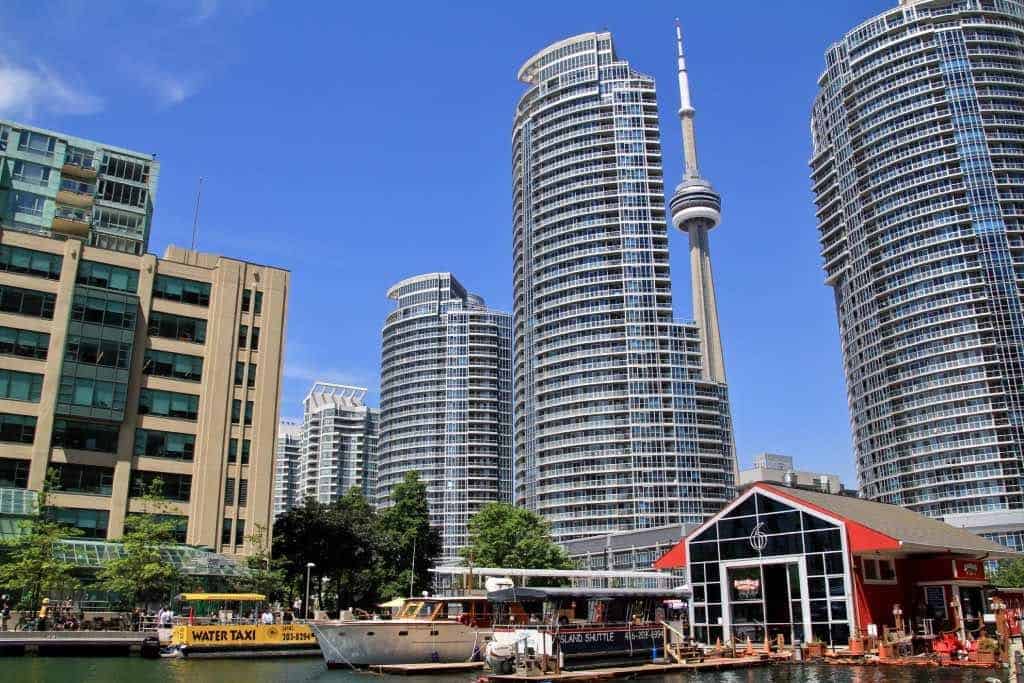 Toronto
Toronto is not only the largest city in Canada but also truly one of the most stunning cities in the world. It's famous for its diversity and travelling here will be a great chance to learn about different cultures! The people are incredibly nice, the sights are beautiful.
Check out our Toronto City Guide.
Montréal
Montréal is a fascinating mix of Europe and North America. It's a definition of a vibrant city – full of festivals, museums and must-visit restaurants. There's an abundance of things to do there. Brush up on your French before your trip!
Check out our Montreal City Guide.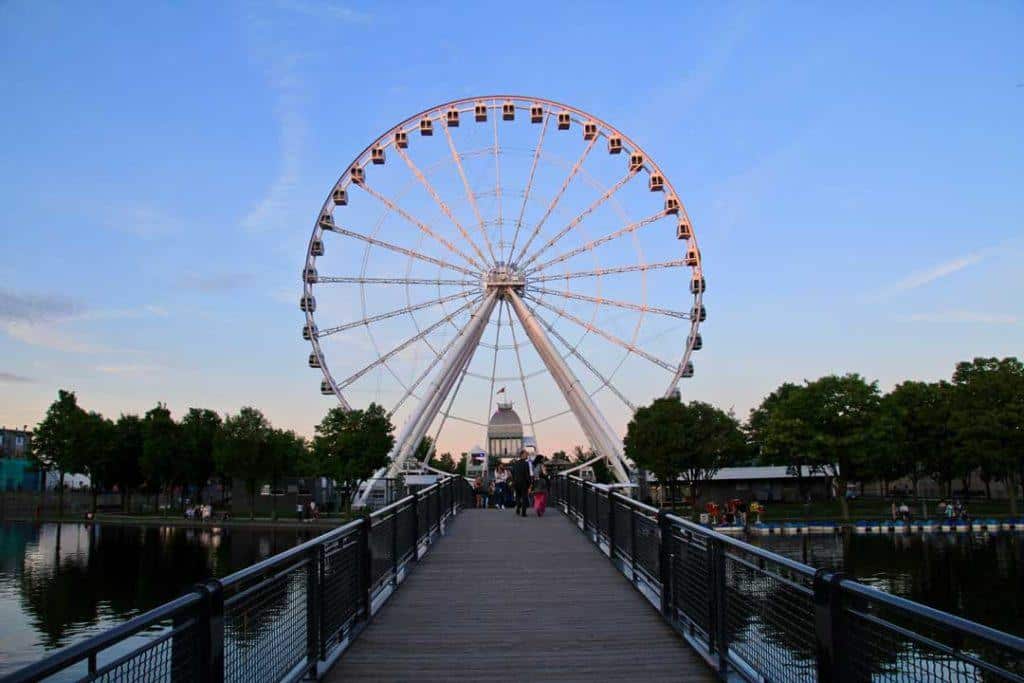 Vancouver
Vancouver is consistently ranked as one of the top places to live in the world. With picturesque scenery all around, tons of outdoor activities, numerous opportunities for wildlife encounters and many great day trips you absolutely have to add Vancouver to your Canada itinerary.
Check out our Vancouver City Guide.
Banff / Lake Louise
Lake Louise is one of Banff National Park's most famous sights. The extraordinarily turquoise water is a real feast for the eyes. Plus there is spectacular hiking, biking and even kayaking that you can do to further enjoy the beauty of the nature around. You can visit during the summer or spend your winter vacation here!
Check out our Banff City Guide.
For more information on specific things to do in the top places to visit in Canada, reference our following city travel guides:
BEST CANADA TRAVEL ITINERARY
Canada is huge and there are so many amazing things to do there that planning an itinerary for your travel can be a little overwhelming.
We've divided these itineraries into Eastern Canada and Western Canada options for both 1 or 2 weeks. Having at least 1 month to road trip across the entire country would be ideal.
But short of this, your best option will be to plan to visit each side of the country separately.
Of course, no one-size-fits-all plan will suffice. But if we were to head back to Canada these are the top places and things that we would want to do!
1-Week Canada Travel Itinerary Highlights
Eastern Canada 1-Week Itinerary
Fly into Toronto (2 days) / day trip to Niagara Falls
Go to Ottawa (1 day)
Go to Montreal (2 days)
Go to Quebec City (2 days)
Fly from Quebec City
Western Canada 1-week Itinerary (Road Trip)
Fly into Calgary (1 day)
Tour Canadian Rockies – Banff/Jasper/Yoho National Parks (3-4 days)
Vancouver (3-4 days)
Fly from Vancouver
2-Week Canada Travel Itinerary Highlights
This is an idea of how we'd spend 2 weeks in Canada.
Eastern Canada Itinerary
Fly into Toronto (3 days)
Day trip to Niagara Falls
Go to Ottawa (2 days)
Go to Montreal (2 days)
Go to Quebec City (3 days)
Return to Toronto
Western Canada Itinerary (Road Trip)
Fly into Calgary (1-2 days)
Drive through the national parks on your way to Vancouver
Stop in Revelstoke (1-2 days)
Drive to Vancouver (4 days)
Day trip (ferry) to Victoria on Vancouver Island
Fly out of Vancouver
CANADA TRIP PLANNING
BEST TIME TO VISIT CANADA
Since the country is so vast and diverse, there really isn't a time of year unsuitable for travel to Canada.
Depending on what you want to do, you should pick the month of your trip accordingly.
Summer Travel (June – August)
The warmer summer months, such as July and August, are the most common times to visit Canada.
As in many countries in the northern hemisphere, summer in Canada is an ideal time of travel and adventure for many tourists. Expect to come across more tourists and higher prices during this time.
But don't worry about the crowds and expense. Canada is beautiful during the summer!
It's summer temperatures tend to not be as extreme as other summer destinations. Some parts of the country, particularly those further north and at higher elevations, will still see the snow melting well into June and July.
This is a great time to explore Canadian cities. But it is also the ideal time to visit any of the stunning national parks.
Winter Travel (December – February)
Winters in Canada can be very cold. But this is also a great time of year for winter activities, such as dog sledding, snowboarding/skiing and ice climbing.
But, keep in mind that some parts of the country deal with extremely uncomfortable temperatures.
For example, Winnipeg is Canada's coldest city. Temperatures there can drop to -40°C at times!
Many of the places that are popular during the summer months are not as popular during the winter.
So if you would like to see parts of the country with fewer crowds than winter may be a great option for you.
Shoulder Season
The shoulder season in Canada is similar to other parts of the world. Spring and Fall tend to see less tourist traffic than the summer and winter months.
The months that are not very popular are April and November. They are often neither cold nor hot enough to enjoy certain activities.
However, the prices are much lower during this part of the year. So if you factor this into your planning, maybe this isn't such a bad time to travel to Canada.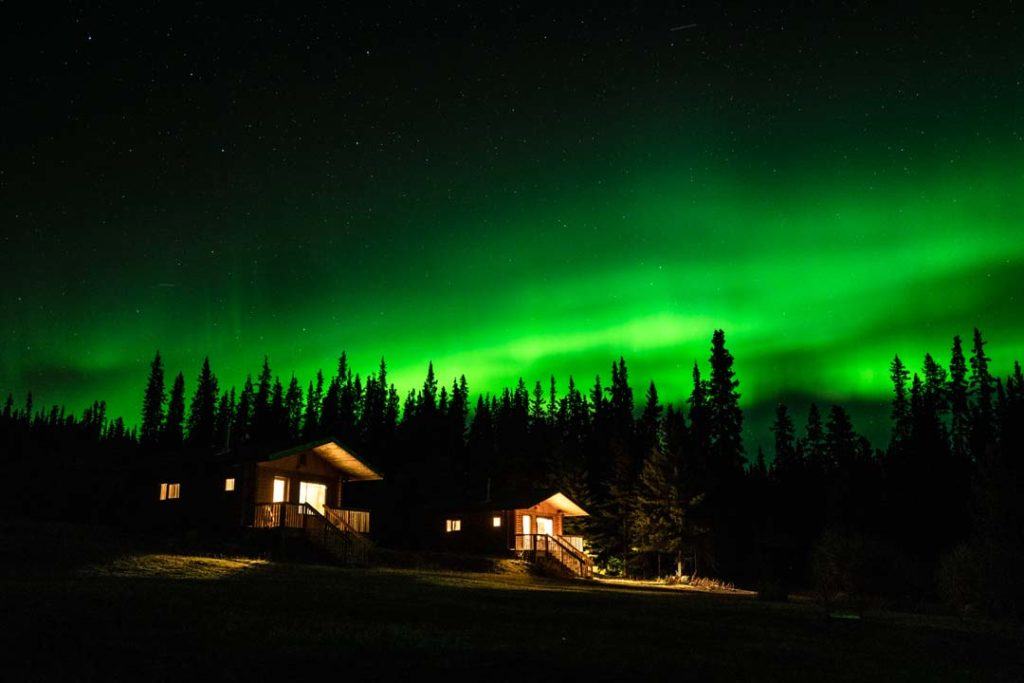 CANADA TRAVEL BUDGET GUIDELINE
Budgets for travelling in Canada can vary greatly. This depends on where you want to go, what you want to see and do, how you want to travel and the level of comfort you expect in your accommodations.
Canada is a highly developed country. As such many day-to-day expenses such as meals and accommodation can range in price greatly.
Here are a few ideas of what to expect in planning your budget to travel to Canada.
| | | | | | |
| --- | --- | --- | --- | --- | --- |
|  | Food | Accommodation | Transportation | Attractions | Average Daily Cost |
| Backpacker | $15 – $20 | $15 – $40 | $3 – $10 | $15 – $20 | $40 – $75 |
| Mid-Range | $25 – $50 | $50 – $100 | $20 – $30 | $25 – $50 | $100 – $150 |
| Luxury | $50+ | $200+ | $40 – $75 | $75+ | $350+ |
Budgeting Tips:
To make your money go further here are a few budgeting tips:
Take public transportation or walk whenever you can.
For longer trips, look for rideshare options on places like Craigs List and travel forums and groups.
Buy food at local markets and cook your own meals as often as possible.
Look for free events and festivals to attend in the cities you visit
Consider couch surfing from time to time. And camping should be on your list of things to do anyway
Look for last-minute deals on accommodation, travel and activities.
But there are a few things you should know about the different budgets at which you can choose to travel.
Note: Budgets shown as Single Traveller / Couples per day.
Budget Traveller ($40-75 Single / $100+ Couples)
If you are a budget traveller visiting Canada on your own you will have quite a challenge to keep yourself within budget.
The most affordable accommodation, besides Couchsurfing, are hostels and Airbnb. But not all places you'll want to travel will have these options.
If you're on a tight budget then you probably won't eat at restaurants on a regular basis.
Your best options might be fast-food restaurants and buying your own groceries and cooking when that is an option.
Canada has open-air markets and lots of chain grocery stores where you can buy groceries at affordable prices.
When it comes to public transportation, the prices are different in each area. But they're not exactly cheap anywhere.
Daily city transportation can cost around USD$10 and single tickets are around USD$3.
Additionally, you will need to budget separately for the various activities that you would like to do.
For example, ski passes in winter can be pricey. And daily entrance fees to national parks are reasonable but will add up.
Mid-Range Traveller ($125 Single / $175 Couple)
If you are travelling to Canada with a mid-range budget then you have some flexibility in your plans that you wouldn't have on a tighter budget.
The biggest changes will be in accommodation and meals. You'll be able to stay in moderately priced hotels and eat most of your meals in proper restaurants (even if it's only fast food).
You might also choose to rent a car from time to time or to upgrade on tour options to do an activity that might otherwise not be in the backpacker budget.
Couples travelling at this budget will save considerable expense by staying in hotels and Airbnb options instead of hostels. Transportation costs could also be reduced for couples choosing to rent a vehicle.
Luxury Traveller ($350+ Single / $450+ Couple)
If you can afford to travel with a little more luxury you'll find plenty of options to enjoy yourself in Canada.
Large cities, as well as certain vacation destinations, have top-notch hotels and resorts. And you'll find great stays in boutique lodging all throughout Canada.
You will also be able to afford to eat at the best restaurants and indulge in local delicacies and staples across the country.
Aside from more luxurious meals and accommodations, there are tons of things you can do when travelling in Canada with a more substantial budget.
You will be able to rent a vehicle or hire transportation around town. When travelling across the country you will be able to save time by flying.
Additionally, your choice in activities will expand to more unique experiences. From riding the Rocky Mountaineer train to flights through glacial ice fields, there is no shortage of experiences well worth the higher costs.
GETTING TO AND AROUND CANADA
Entry Requirements
Canada is relatively accessible for travel. Passport holders in 54 countries can visit Canada without obtaining a visa.
Canada will permit these travellers to stay in the country for up to six months.
Click here to see if your country is on that list. Others must obtain a temporary resident visa.
Travellers must also have an Electronic Travel Authorisation (eTA).
When applying for the eTA, visitors have to provide certain biographical details and passport information. Also, you'll be asked about your employment information, available funds and your health and immigration history.
Getting to Canada
Since it is one of the most developed Western countries, there are multiple ways to travel to Canada.
The choice is yours depending on your needs and origins.
But you may want to consider comfort, prices, duration of trip and preferred method of travel as you plan how to get to Canada.
Airplane
Canada has around 20 major international airports. This makes flying to Canada the quickest, most convenient way to enter the country.
The biggest and busiest airport is the Toronto Pearson International Airport. Direct flights to Toronto are available from a lot of cities across the world.
But you will also find international flights in and out of most major cities across the country.
Regardless of whether you put a lot of time into planning your trip or make a last-minute decision to visit Canada, there are almost always reasonable flight options available.
Sometimes it might also be cheaper to fly into the USA and then drive to Canada. So take that option into consideration.
Personal/Rental Vehicle
Many people travel to Canada as part of a North American exploration. Or you may find a better flight deal into a major US city like Boston, New York City, Chicago or Seattle.
As such you may find yourself driving to Canada from the United States.
In many places, it is very easy to pass between the Canadian/US border to visit nearby places in both countries.
Popular places include the Seattle/Vancouver area, Niagara Falls and Montreal/Vermont.
Roads between the US and Canada are generally in excellent condition. They are also marked well so navigation between the two should not be difficult.
Depending on your country of origin, time of stay and purpose for visit, passing through border security by vehicle is often less of a hassle than when arriving by plane.
If crossing into Canada from the United States, do check with your car rental company to make sure that you are able to do so without violating the terms of your agreement.
You will also want to make sure that the vehicle is insured in both countries.
Bus
If you're going to travel to Canada from the United States, you can also travel by bus. Certain cities, like Seattle, Boston, Albany, Detroit or New York, have direct routes and inexpensive fares.
Some well-known bus companies that make trips between the US and Canada include Greyhound, Megabus and Quick Coach.
Train
If you like to travel by train, then travelling to Canada from the US on a train is a great option. This combines relatively low costs, reasonable duration and incredible scenery.
In travelling from the US into Canada train you have two company options. VIA Rail Canada and Amtrak each have three routes that cross various borders between the US and Canada.
Further, all routes start and end in major cities so you can quickly orient yourself to other transportation options upon arrival.
Ferry
Ferries can be a unique way to see parts of both Canada and the US that are not usually explored by most travellers.
At the moment, there are five ferries that travel to Canada from the United States.
Two depart from Maine and go to Yarmouth, Nova Scotia and Deer Island, New Brunswick (Bay Ferries Limited, East Coast Ferries).
Another two travel from Alaska to Port Hardy and Prince Rupert, both in British Columbia (Alaska Marine Highway System, BC Ferries).
Finally, you can get to Victoria, British Columbia from Seattle (Victoria Clipper).
Getting Around Canada
It is pretty easy to get around when you are travelling in Canada. Expect to pay quite a bit more in Canada to travel between cities than in many less developed parts of the world.
And with higher costs, also expect longer durations in between destinations as distances in Canada can be great.
Travelling by Air
Travelling within Canada by air is the best way to cover ground quickly.
The county has many international and domestic airports. Sometimes, especially if you're short on time, your best option is flying across the country.
In certain remote areas, there aren't any other options besides air travel. When it comes to domestic flights, Air Canada has the best network of flights.
A few other companies include Air Creebec, Air St-Pierre, Pacific Coastal Airlines among others.
Travelling by Car
Rental cars are accessible and typically reasonably priced in more populated cities.
Much of Canada is best seen by rental car. There are many trips you can take to explore places considered off the beaten path for most.
Keep in mind that fuel prices can be high, particularly in less-trafficked regions of the country.
But a rental car would be a great way to explore the various cities in eastern Canada. It would also be the best way to get around the various national parks and other natural beauty in western Canada.
The best way to get around is to rent a car and explore on your own! We recommend Rental Cars, which has the largest range of vehicles for the best value on the market.
Travelling by Bus
In most cities, buses are the main form of public transportation. Toronto has the largest system, with around 140 bus lines.
Travelling by Taxi & Rideshare
Taxis are available everywhere in Canada. However, they are a very expensive way to travel.
You should ask the driver in advance what the price is going to be.
The prices are based on mileage and can't be negotiated and are usually around USD$2 per kilometre.
In many of the larger cities you can also find rideshares such as Uber and Lyft.
These are often substantially more affordable than taxi. But note they are not always available outside of urban areas.
Travelling by Subway
Subway systems exist only in Toronto and Montréal. These systems cover the cities quite well. In Montréal, the subway network has 4 lines.
The daily tourist card costs USD$9 and a three-day pass costs USD$17. In Toronto, there are 3 subway lines available, and the daily pass costs USD$8.50.
In Vancouver they have the Skytrain network, which now connects the airport with downtown, making it very convenient to get around.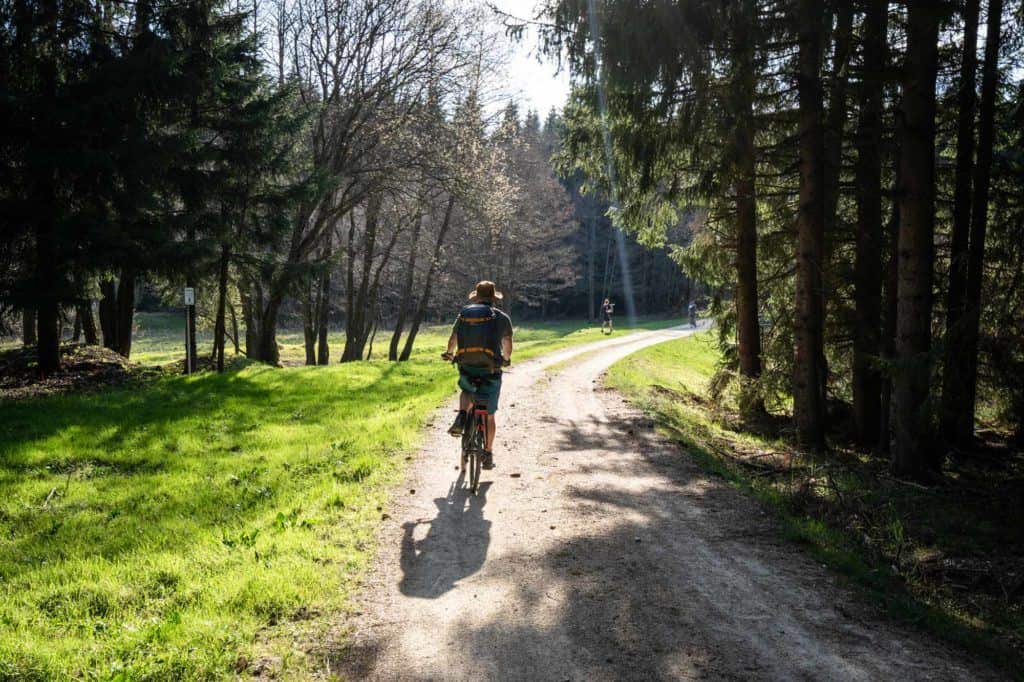 APPS AND TECHNOLOGY
Here are a few apps we think you should definitely acquaint yourself with prior to your travels:
BEST THINGS TO EAT IN CANADA
Some Canadian specialities are worldwide famous. While some require some research to discover!
Here are some of the most popular dishes in Canada:
Poutine: Probably the most well-known Canadian staple consisting of french fries and cheese curds topped with light-brown gravy
Lobster Rolls: a sandwich made with lobster meat, lemon, and seasoning best served fresh in Nova Scotia or New Brunswick
Butter Tarts: crumbly crust filled with a butter, sugar and egg cream
Nanaimo Bars: a sweet, crispy and crunchy dessert bar with layers of chocolate and custard
Montreal Smoked Meat: Delicious pastrami or brisket smoked and seasoned in a way particular Montreal
Bannock: delicious native bread either baked or fried and similar to nan. Bannock is served in a variety of ways and included in almost every meal.
Yellow Split Pea Soup: soup made with dried peas, veggies and salt pork
Montreal Bagels: smaller and denser than its famous NY bagel, but usually with the typical everything seasoning
All-dressed Potato Chips: a name given to some of the fanciest and most interesting flavours you can imagine for potato chips
Maple Syrup: The maple leaf is iconic of Canada and the syrup from the maple tree is just as famous and delicious and well worth a try as often as possible
PLACES TO STAY IN CANADA
Canada is not exactly known for cheap accommodation. A highly developed country, rates can be relatively similar to those in Europe and the United States.
However, the prices vary and with advanced planning, you should be able to find a reasonably priced room.
Types of Accommodations
Hostels
There are over 100 hostels spread out through dozens of cities across Canada. Staying in hostels is not only accepted, it is expected among budget travellers.
You can expect prices and amenities to be comparable to those in Europe. But remember many of the smaller towns and villages will not have hostels as an option.
Hotels
Canada offers an abundance of hotels. These are typically the best option for travelers in a mid-range budget and are available in most cities and small towns and villages across the country.
Of course, prices range by location and amenities. And if you are travelling during the busier summer season be sure to book in advance.
Airbnb
Another good option for budget accommodation in Canada is Airbnb. In recent years Airbnb has been growing and there are more and more amazing places popping up in Canada to stay for very affordable prices every day.
As is typical in many destinations where Airbnb accommodations are available, you'll likely find great value and a little more personal space with an Airbnb stay.
If you're looking for an awesome place to stay in Port Stephens, we personally love using Airbnb. If you've never used the platform before, sign up using this link to get USD$35 off your first booking.
CANADA TRAVEL TIPS
Travel to Canada is more or less the same as travel to any country. But there are some subtle tips and tricks that will help make your visit safe, pleasant and more affordable.
GENERAL CANADA TRAVEL TIPS
While there are many basic travel tips we suggest you use when travelling to Canada, there are also plenty of Canada-specific tips that will make your visit the best it can be.
Here are a few we recommend you consider as you plan your trip to visit Canada:
Pack (and dress) according to the weather. Depending on where and when you travel to Canada the weather can catch you off guard. From extreme heat to mind-boggling cold and everything in between, be sure to pack and wear what will keep you comfortable and safe.
Have travel insurance. Canada has a fantastic health care system. But having travel insurance is always the best way to protect yourself financially from any mishaps on the road. Not sure you need it? Read this post.
Be aware (and warned) of wildlife. Bear and moose look cute in pictures and videos. But they can be deadly in person. Canada abounds in wildlife so be mindful when you are out exploring.
Know the emergency number. 911 is the same call for help in Canada as it is in the US. In some areas, 311 is also helpful for non-emergency situations.
Tax and tipping are not included in meal prices. Know that tax will be added at the end of the meal and, while not required, tipping is customary at the 15-20% level.
Pick up a little French. Depending on where you travel, it might be necessary. But you'll find French is almost everywhere on signs and sometimes it will help to make local friends who can assist you in making the most of your trip to Canada.
CANADA PACKING LIST
We always travel with a core packing list wherever we go. And when it comes to Canada, many factors will affect what else you need to bring along with you.
Check out our travel essentials and be sure to add any of the other additional items listed below.
CANADA PACKING LIST
Your packing list will vary depending on what time of year you travel to Canada, how long you plan to stay and what activities you plan to do.
However this is a pretty good foundation for your packing list.

General Items
1 pair of jeans
1 winter jacket/coat
4 sweaters
3 long sleeved tops
2 t-shirts
1 pair of comfortable winter boots
underwear
socks
tights
comfortable hiking shoes

Miscellaneous
gloves
a scarf
a winter hat
sunglasses
electrical adapter
camera
umbrella

ALWAYS BE SURE TO PACK TRAVEL INSURANCE!
Important Note! Before you book any international trip, we honestly recommend getting travel insurance. You never know when things will go wrong, and medical bills can add up quickly if you get sick or injure yourself overseas.
Our personal recommendation based on our own experience is World Nomads.
Important Note! Before you book any international trip, we honestly recommend getting travel insurance. You never know when things will go wrong, and medical bills can add up quickly if you get sick or injure yourself overseas.
Our personal recommendation based on our own experience is World Nomads.
STAYING SAFE IN CANADA
Canada is a very safe country to visit. It has a very low crime rate and Canadian people are known for their hospitality and seem to always be willing to help someone in need.
Violent crime is basically non-existent in popular tourist spots.
Just like anywhere else in the world, there are some areas in big cities should be avoided. Ask the locals about those neighbourhoods so you can enjoy your trip in peace.
Also, take care of your personal belongings, since tourists are often victims of petty thefts.
Canada is also one of the safest countries for female travellers.
You shouldn't have any problems if you're travelling solo. Just keep in mind the same general safety tips you would use anywhere else in the world.
If you're visiting the Canadian wilderness, watch out for the wild animals.
Every year tourists are attacked by bears, moose and bison. But this is usually due to not respecting the space of the animals and approaching too close to them.
Please mind the wildlife when you see it!
Your best option is to explore and area with someone familiar with it. But if that's not possible, just be careful and study your maps, have bear spray, whistles and bells and know any regional laws or warnings when it comes to wildlife.
Check out our best travel tips to help you navigate around safely.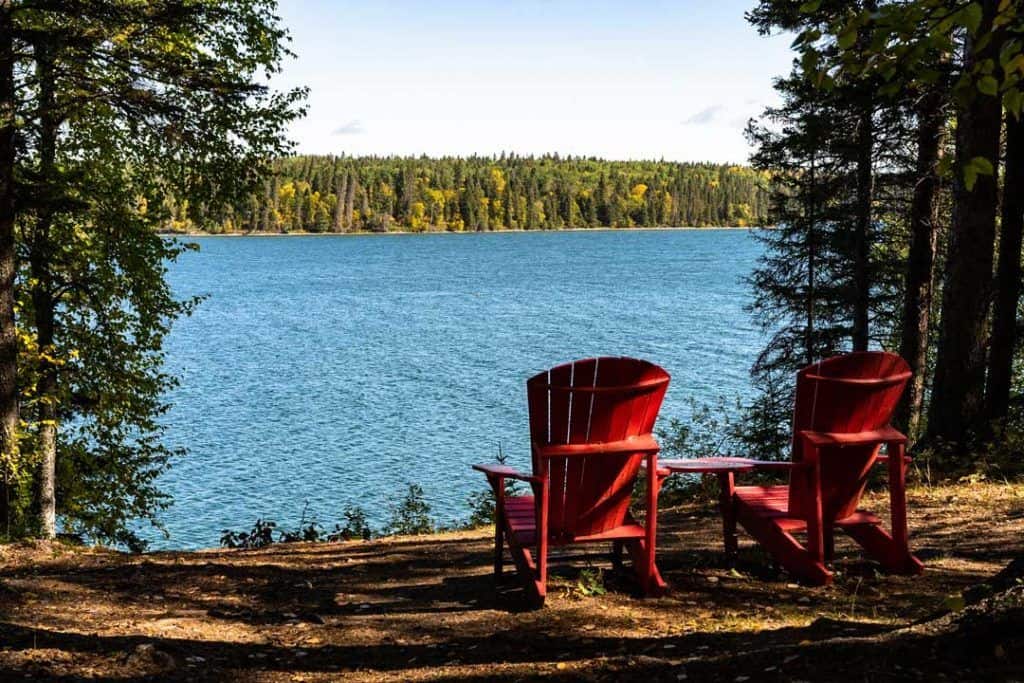 STAYING CONNECTED IN CANADA
Canada is a developed nation and staying connected while travelling in Canada is not very difficult. Of course, there are more remote places you can travel where cellular service will be limited.
And if you drive across the country you'll experience long stretches of highway where you may have hit-or-miss cellular service.
In general, you can expect to connect to WiFi in a few ways for little to no cost. But we feel like your money will go a lot further if you consider a few other options.
Purchase a SIM Card
Purchasing a SIM card is one of the best ways to access local wireless networks in most countries.
In Canada, you can purchase a SIM card in any of the country's 3 major carrier stores and at convenience stores and kiosks in major cities. Apply funds for prepaid service and purchase data as you need.
Then throw up a hot spot from your mobile device if you'd like to get online with your computer or tablet.
Rent a Portable WiFi Device
Portable WiFi devices are also readily available across Canada. Roam Mobile, WiFi Cube and MyWebspot Mi-Fi are just a few of the handful of options to look into if you don't have a qualifying portable WiFi device of your own.
Access Free WiFI
Of course, the easiest and cheapest option to stay connected in Canada is to access free WiFi at a variety of places across the country.
Most hotels, hostels and Airbnb accommodations offer free WiFi.
And if you are out and about you can expect fast food and coffee restaurants such as Tim Hortons, McDonald's and Starbucks to provide free WiFi as well.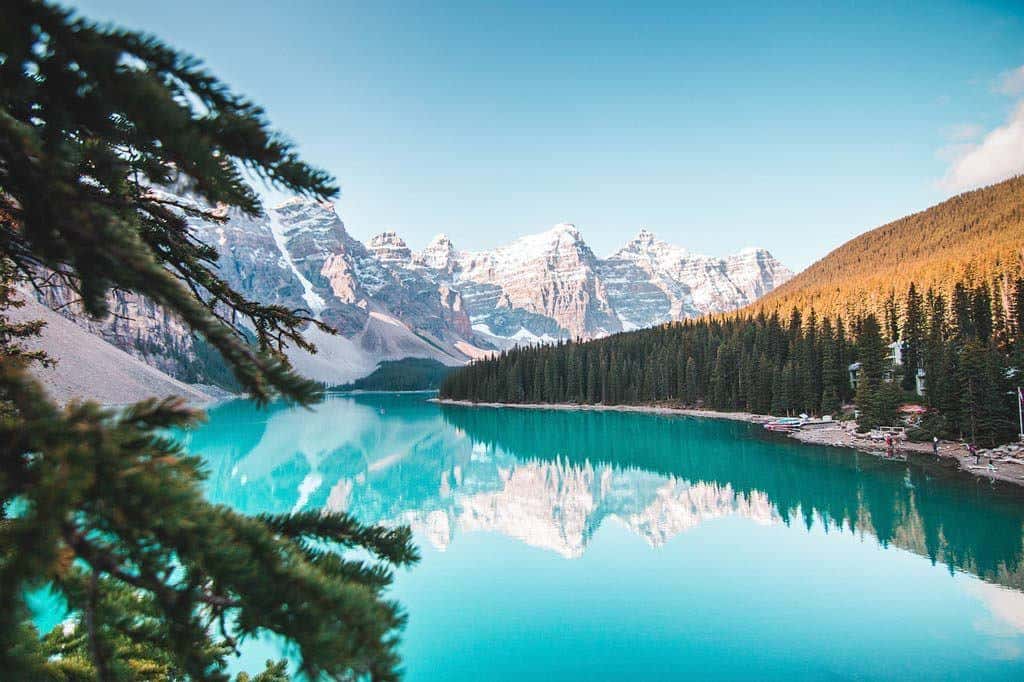 BE A RESPONSIBLE TRAVELER IN CANADA
As is the case whenever you choose to visit and interact with people and places in a foreign land, Canada offers you the opportunity to be responsible in your journey.
Here are a few things to consider as you plan to travel to Canada:
Leave the natural environment better than you found it. Pretty standard stuff here: pack out your trash, stick to the trails, pick up after yourself.
Leave wild animals alone. Canada is full of wildlife encounters sure to change your life. But don't touch, feed or otherwise harass wildlife.
Be your own transportation as often as possible. Adding a bit of walking or biking to your travel plans reduces the impact of taking vehicles that contribute negatively to the environment.
Support locals as often as possible. Sure the bigger cities will be full of big brands and mega shopping centres. But as you wander into more remote parts of the Great White North be sure to support smaller, independent businesses as often as possible – including merchants and tour operators.
READ MORE:
At NOMADasaurus, we believe and promote responsible, sustainable travel wherever you go in the world. If you need more ideas, be sure to check out our comprehensive sustainable tourism guide.
BOOKS TO READ ABOUT CANADA
Maybe you already know everything about Canada. Chances are you don't!
But even if you are well-read, here are a few suggestions that might be worth your time while you're on the plane to Canada.
Canada (Mike Meyers) – Yes, Mike Meyers the comedian and actor has written a book that shows his take on his homeland from his hilarious, if not entirely quirky, perspective.
Alone Against the North (Adam Shoalt) – In a wild adventure that crowned him the "Canada's Indiana Jones," Shoalt embarks to explore the Again River in a way that shows that there are still parts of the world unexplored.
Why I Hate Canadians (Will Ferguson) – A humorous, satirical account of Canadian culture and history that sets out to show that opinions on Canada are best expressed through personal experience.
An Inconvenient Indian (Thomas King) – A serious, albeit darkly humorous, look at the Native American – White relationship that has taken place in Canada and throughout North America in search for ways for the collective culture to move forward in meaningful ways.
DISCLAIMER: Some of the links in this article are affiliate links, which means if you book accommodation, tours or buy a product, we will receive a small commission at no extra cost to you. These commissions help us keep creating more free travel content to help people plan their holidays and adventures. We only recommend the best accommodations, tours and products that ourselves or our fantastic editorial team have personally experienced, and regularly review these. Thanks for your support, kind friend!
Read Our Canada Posts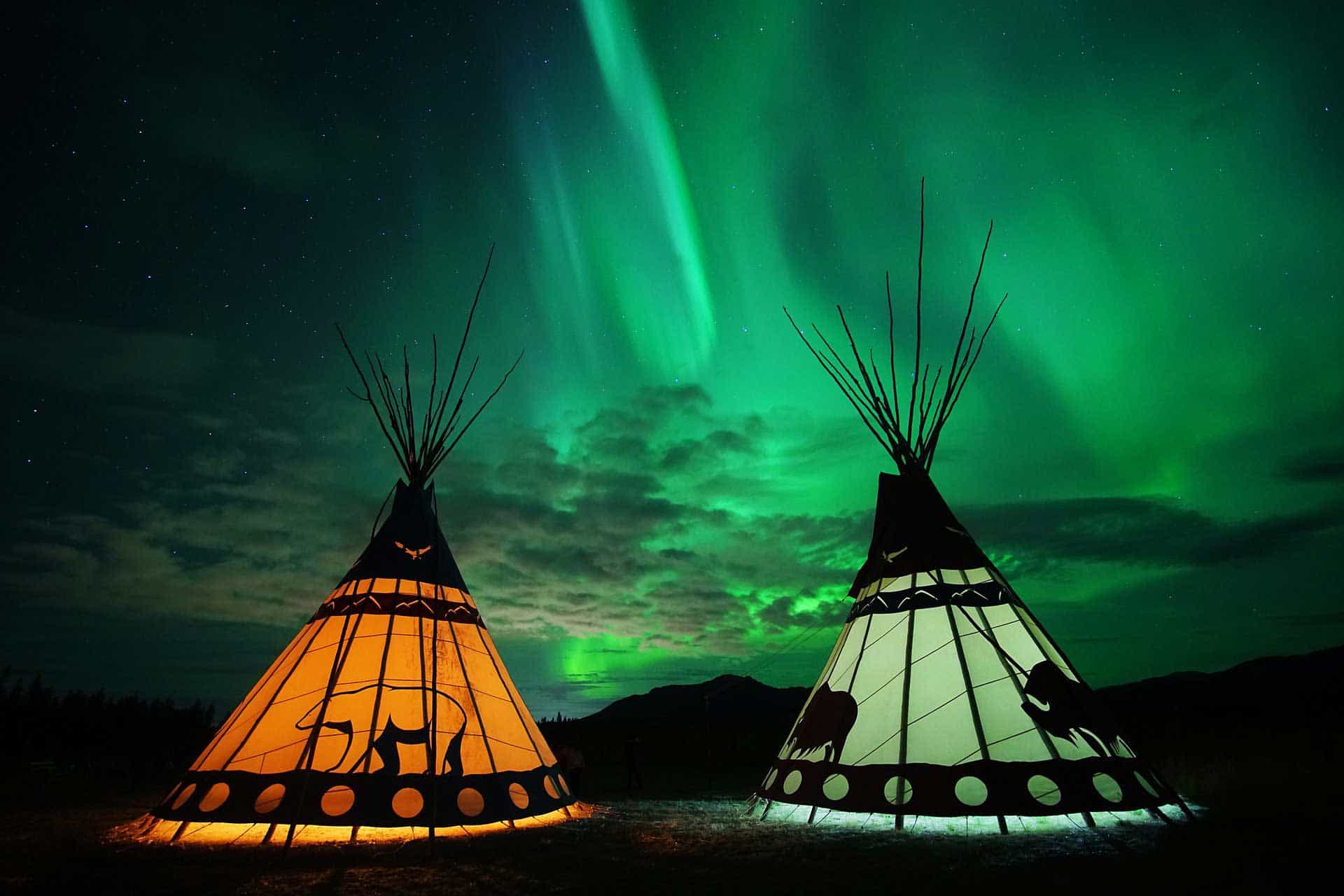 If you're seeking the ultimate Canadian bucket list experiences, you've come to the right place – Don't miss this epic guide to the 30 best…