From bungee jumping in a rainforest to scuba diving the Great Barrier Reef, here's our comprehensive list of the best things to do in Cairns!
Cairns is one of the most popular tourist destinations in Australia. One look at this amazing town, and it's easy to see why.
Located in Far North Queensland, Cairns boasts a tropical climate, beautiful natural surroundings and gorgeous rainforests.
It's also best known as the jumping point to the Great Barrier Reef.
This attraction by itself makes Cairns worth a visit. It's an incredible natural wonder that should be on any traveller's bucket list.
But that's not all.
Cairns is also a dream come true for adventurers and thrill-seekers. The city has everything from scuba diving, bungee jumping, helicopter rides, and much more.
This is in addition to more laid back attractions such as its night markets and botanical gardens.
Our List to the Best Things to Do in Cairns
With all the things to do in Cairns, you can guarantee you'll never get bored.
With that in mind, let's take a closer look at everything this marvellous city has to offer.
READ MORE: Find everything you need for your Australia adventure in our travel guide.
1. Snorkel the Great Barrier Reef
Of course, the Great Barrier Reef is one of the greatest Cairns attractions.
A World Heritage listed Area, the Great Barrier Reef is the largest system of coral reefs in the world and is home to a vast assortment of marine life.
One of the best ways to experience this natural phenomenon is to simply see it up close by snorkelling or scuba diving.
Visiting the Great Barrier Reef in this way is much like going to another world. It's certainly something you'll never forget and is definitely one of the quintessential things to do in Cairns.
There are various tours available that will allow you to take part in this once in a lifetime experience. This a Cairns must see!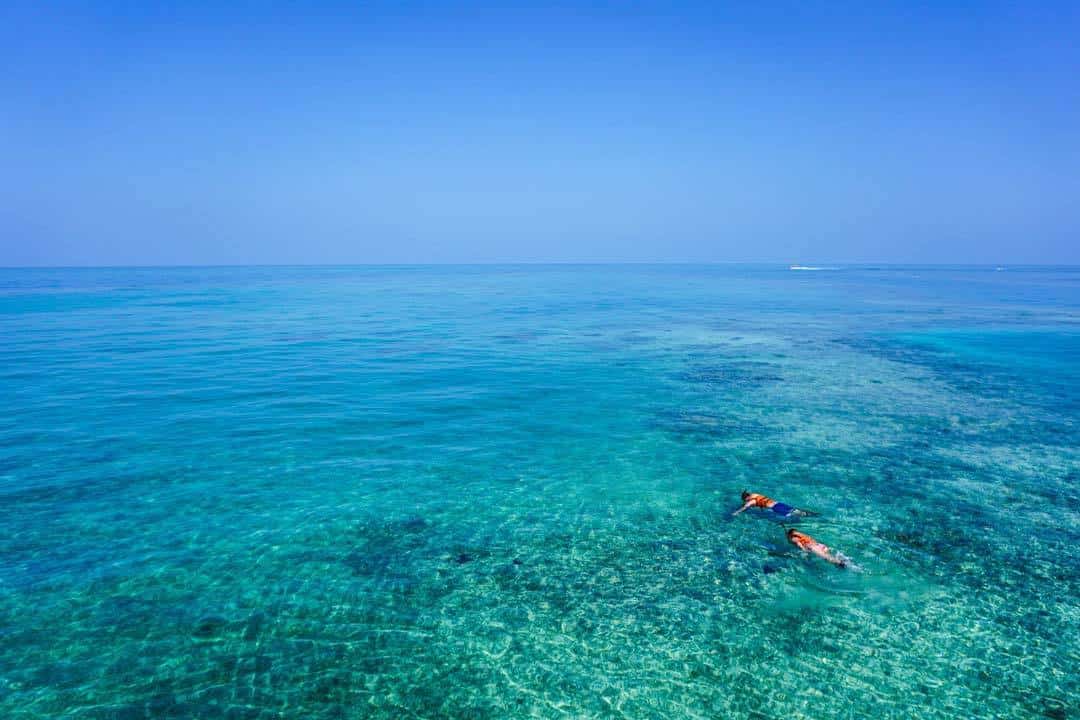 2. Visit the Village of Kuranda
Kuranda is a nearby village in Tropical North Queensland that is surrounded by rainforest, and is one of the most fascinating places to visit in Cairns.
It contains many amazing attractions such as a bird aviary, a wildlife park, and the Tjapukai Aboriginal Cultural Park.
Along with being one of the best things to do in Cairns, there are also a number of fun ways to get there and back. One of these is by riding the Kuranda Scenic Railway.
This is a comfortable steam train ride that provides many scenic views of the surrounding rainforest.
Or you can get a bird's eye view of the rainforest by riding in a gondola.
You can enjoy both of these experiences in the same day by taking the train to Kuranda and the gondola back to Cairns.
3. Take a Ride in a Helicopter
It's no secret that Cairns is an absolutely gorgeous city.
While one can easily admire its natural beauty on the ground, it's even more spectacular when you're in the sky.
While you're in Cairns, you have the option of watching this beautiful city from above in a helicopter.
The helicopter ride lasts for about thirty minutes and gives you an incredible view of everything the city has to offer.
It's also a great way to start your vacation as it gives you a good idea of what to see in Cairns.
This ride offers a breathtaking view of the city's rainforests. It also provides another spectacular way of seeing the Great Barrier Reef.
A quick stop at the Great Barrier Reef is included in this trip.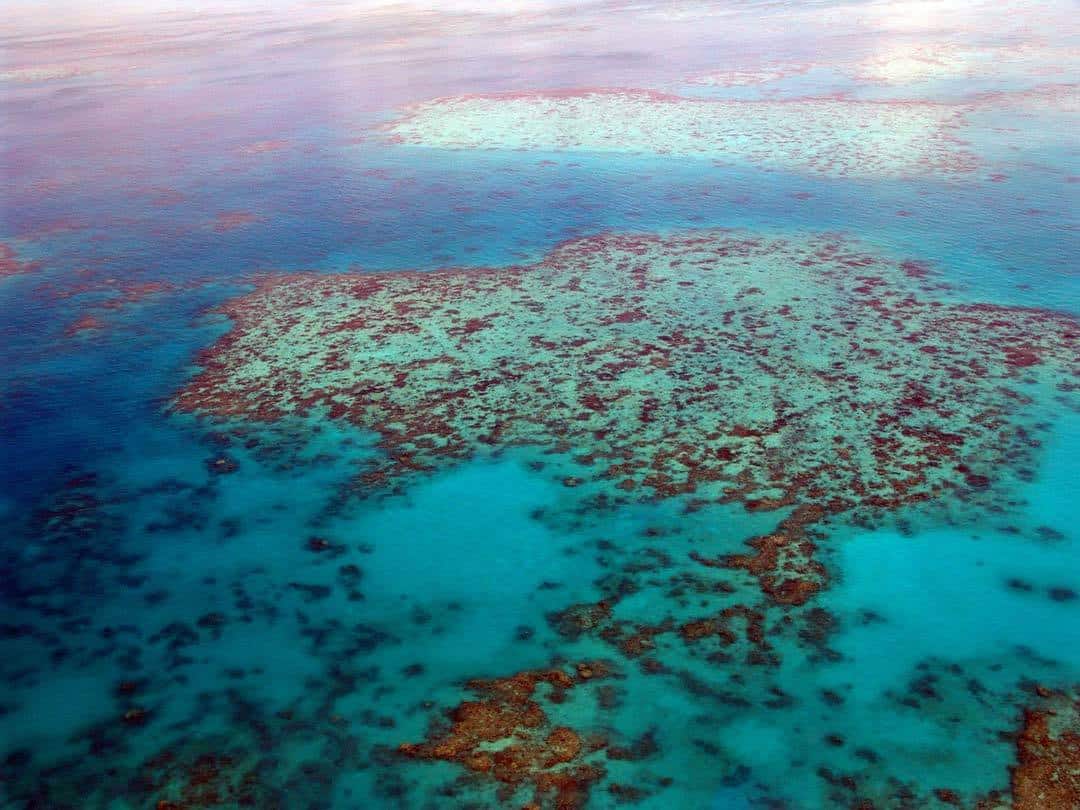 4. Skydive Over the Great Barrier Reef
What better way to do Cairns sightseeing than from above?
For many people, skydiving is considered the ultimate thrill-seeking activity.
Booking this skydiving experience is easily one of the most exciting ways to see the beauty of all of the nearby World Heritage areas. Of course, you can't miss the Great Barrier Reef.
But you'll also get amazing, aerial views of the Atherton Tablelands and the Daintree Rainforest.
No previous experience is necessary as you'll be tandem skydiving with an experienced instructor on your back.
Once you've landed, you can purchase photos and videos of your dive. This way, you can preserve the memory of this adventure forever.
Either way, it's something you'll certainly never forget.
5. Zipline Through the Daintree Rainforest
This is one of the more exhilarating Cairns activities.
During your vacation, you can go on a ziplining tour in the Daintree Rainforest, part of the Wet Tropics of Queensland World Heritage-listed site.
This rainforest is one of the city's most beautiful attractions, and this is one of the most exciting ways to see it.
You can also expect to see some of the rainforest's local wildlife such as koalas and kangaroos while you're there.
No previous ziplining experience is needed for this activity. Your instructors will show you everything you need to know.
The platforms here range from 7 to 16 meters off the ground. You'll have the opportunity to explore every aspect of the rainforest's canopy during this time.
In this way, you get to enjoy the rainforest's natural beauty while experiencing some adrenaline-pumping action.
6. Visit the Crystal Cascades
This is another fun thing you can do while exploring the rainforests of Cairns.
Crystal Cascades is a swimming hole surrounded by many magnificent boulders and waterfalls found in Tropical North Queensland.
This swimming hole is extremely popular among the locals, and tourists are beginning to discover it as well.
Crystal Cascades is also known to be a popular spot for cliff diving.
This is where people leap off the surrounding cliffs into the water below. Its highest point is known as "No Fear."
Please note that this is a potentially dangerous activity. If you plan to do this yourself, please be careful.
Also, be aware that there's no phone reception and no tours that can take you to this spot. Therefore, it's a good idea to plan how you'll get there and back ahead of time.
READ MORE: Be sure to explore Airlie Beach when you are in Queensland!
7. Bungee Jump
Booking this bungee jump experience is another one of the best things to do in Cairns.
Here you'll be able to bungee jump off a 50-meter tall tower in the rainforest of North Queensland.
This is something that's sure to get your heart racing, and it's also a fun way to experience Australia's natural beauty.
You can also take a ride on the Minjin Jungle Swing while you're there. On this swing, you can go flying through the jungle at speeds of over a hundred miles an hour.
Do this alone, or share the experience with up to two friends.
It's a wild experience, to say the least, and it's something you'll never forget.
The bungee jump is run by the legends at AJ Hackett. We've done their jumps in both Macau and Queenstown. Highly recommended.
8. Shop the Cairns Night Markets
If you want to do some shopping in Cairns, then this is where you want to go.
The night Cairns markets open at 5 pm and feature everything a person could possibly want. You'll find everything from clothing, jewellery, electronics, and much more.
It's the perfect place to go if you want to pick up some souvenirs. Not to mention its food stalls serve food from all around the world.
In addition to the night Cairns markets, you might want to check out Rusty's Market as well. This place has been famous among local food lovers for years.
It's one of the best places around Cairns to pick up fresh fruits and vegetables, and it's also considered somewhat of a cultural hub in Cairns.
9. Go White Water Rafting
This is yet another exciting activity you can do in the World Heritage rainforests of Cairns. This time, you can go white water rafting across its wild rivers and streams.
You have two different rivers you can choose from. The Barron River provides grade 2 and 3 rapids and is a great way to get acquainted with this activity.
Or you can try the Tully River if you're looking for more of a challenge. This river features grade 3 and 4 rapids.
No matter which river you choose, no prior experience is required. Depending on the tour you choose, you can also enjoy an Australian barbecue beside the banks of the river.
Either way, this is a great way to reconnect with nature and have a lot of fun while you're doing it.
10. Cruise the Great Barrier Reef
We mentioned earlier that you can go scuba diving at the World Heritage-listed Great Barrier Reef. But that might not be your style.
There's another, more relaxed, way of seeing this incredible attraction, and that's by going on a Great Barrier Reef Cruise. By far this is one of the best things to do in Cairns.
When you go on this cruise, you'll be taken to the Great Barrier Reef on a pontoon where you'll spend most of the day. This pontoon comes with Wifi, a full buffet, and drinks.
From there, you can see the reef's massive assortment of marine life from a glass-bottom boat, or you can get a closer look in a semi-submersible vessel.
You can also go diving any time you'd like for an extra charge if you change your mind about getting wet.
Check out this fantastic full-day cruise in the Great Barrier Reef where you will have 5 hours to spend exploring the National Park or snorkelling. The cruise also includes a buffet lunch, glass of wine, canapes and live music!.
11. Explore the Chillagoe Caves
If you're interested in exploring the vast underground world near Cairns, then this is the activity for you.
Chillagoe is a former mining town that's about two and a half hours from Cairns. It's famous for its system of limestone caves.
It has almost a thousand caves in all, and there are multiple tours available that will allow you to see them.
You'll find many brilliant stalagmite and stalactite formations here. They also contain Aboriginal art and the fossils of extinct animals.
While you're in Chillagoe, you can also visit its local museum to learn more about the town's mining history. This is something that any history lover is sure to appreciate.
Chillagoe is also located right on the Australian outback, and you can expect to see many different animal and bird species while you're there.
All curious explorers should add the caves to their list of things to do in Cairns.
12. Hike the Rainforests
This is a hiking experience unlike anything you've ever had before.
While you're in Cairns, you can choose to go hiking in either the Atherton Tablelands or the World Heritage-listed Daintree Rainforest. Each of these hiking tours offers a unique experience.
When you go to the Atherton Tablelands, you'll see a gigantic fig tree that's over 800 years old.
On the other hand, a visit to the Daintree Rainforest will allow you to take a dip in the beautiful Mossman Gorge.
As you might expect, both of these areas contain an impressive assortment of wildlife. You'll see all sorts of birds and reptiles while exploring these regions.
This is your best chance to see some of these animals up close. If you love to be in nature, then this is something you can't afford to miss around Cairns.
13. Ride in a Hot Air Balloon
It might surprise you to learn that Tropical North Queensland happens to be the ballooning capital of the world.
It's another incredible way to see the beautiful country of Australia from the sky and definitely one of the most unique things to do in Cairns.
This happens early in the morning as the sun is rising.
As such, you'll get breathtaking views of the Atherton Tablelands, along with much of the area's beautiful farmlands and rivers.
This ride can take either thirty minutes or an hour, depending on which tour you choose.
During the ride, your pilot will be able to show you various points of interest in the area.
You also have the opportunity to learn something new during this trip.
If you'd like, you can help inflate the balloon for your ride and then help pack it up afterwards.
14. Learn More About the Tjapukai People
This is a fun way to unwind after a day of thrill-seeking activities.
On the Aboriginal Cultural Tjapukai Night Tour, you can spend an evening learning more about Australia's indigenous Tjapukai people.
This takes place through a combination of theatre, music, and storytelling.
It's a truly incredible show and is something you must see if you enjoy learning about other cultures.
For an extra charge, you can also upgrade to be a part of one of their ceremonial dances.
This night also includes a buffet dinner that's full of great food and desserts.
Furthermore, you have the opportunity to enjoy the award-winning Tjapukai Art Gallery once the show is over.
You'll even have the option of hanging out with the performers if you choose to do so.
15. Explore the Botanical Gardens
This is another one of the more relaxing activities you can enjoy in Cairns.
The Flecker Botanical Gardens was originally established in 1886 and is one of the largest exhibitions of tropical plants in the country.
There are a number of rare plants to be found here, and anyone who loves nature is sure to enjoy it.
Along with its vast array of plant life, there is also a wide assortment of bird species living here as well.
This makes it a fantastic place to visit for bird lovers.
In addition to this, it also features two cafes with a variety of breakfast and lunch options.
Or you could simply find a place to sit down and have a picnic.
Either way, Flecker Botanical Gardens is a great place to bring your friends or family after you've had your fill of thrill-seeking.
Address: 78-96 Collins Ave
Opening hours: every day from 7:30 AM – 5:30 PM
Price: 9 AUD
By now, you should have a very good idea of what to do in Cairns.
It's a truly amazing city full of excitement and natural beauty.
Start booking your vacation today, and you'll be making new memories in no time.
DISCLAIMER: Some of the links in this article are affiliate links, which means if you book accommodation, tours or buy a product, we will receive a small commission at no extra cost to you. These commissions help us keep creating more free travel content to help people plan their holidays and adventures. We only recommend the best accommodations, tours and products, and regularly review these. Thanks for your support, kind friend!