Our guide to the best things to do in Esperance will have you wanting to pack the car up and move down to this stunning corner of Western Australia forever.
Beautiful Esperance is quite an incredible place to experience.
In a vast country that overflows with outstanding natural scenery and unique landscapes, it's difficult to truly narrow down the best places to visit in Australia.
Esperance though is a huge contender to be top of the list. Especially when it comes to beaches.
This remote town on the coast of Western Australia, east of Albany and south of Kalgoorlie, is home to some of the whitest sand in the world.
The surrounding national parks are scenic wonders, friendly kangaroos can be seen splashing along the water's edge and the fairly isolated location means that it's never that busy in or around Esperance.
The Best Things To Do In Esperance
Forget the east coast of Australia, this is where it's really at. Here are the most awesome things to do in Esperance!
READ MORE: Plan your trip around Australia with our travel guide filled with great tips and information. If you're looking for multi-day tours, book it here with Get Your Guide.
1) Visit Cape Le Grand National Park
Esperance is best known for its long stretches of pure, white sand. Sand that quite literally shimmers in the sunlight. White sand is so bright that it's blinding.
The town of Esperance is surrounded by epic stretches of beach, but the best of the scenery is to be found just a short drive along the coast, within the Cape Le Grand National Park.
The national park covers a huge, wild area of coast, featuring white sand beaches, bays and even a few mountain peaks.
The outdoor opportunities here are endless, with camping, fishing and hiking to name just a few of the activities you can get up to in the national park.
The town is surrounded by amazing nature and it's one of the best national parks in Esperance.
The best way to get around is to rent a car and explore on your own! We recommend Rental Cars, which has the largest range of vehicles for the best value on the market.
2) Check Out Lucky Bay
Lucky Bay is one of the most impressive areas in Cape Le Grand National Park.
This long, wide bay is fringed by a white sand beach and granite outcrops.
A resident population of kangaroos have made their home in Lucky Bay and are possibly the tamest, friendliest animals you might meet in Australia.
Lucky Bay is best seen at sunrise or sunset, but luckily there's a campsite looking right out over the sands where you can spend the night.
Looking for another epic beach destination in WA? Check out our post on what to do in Broome!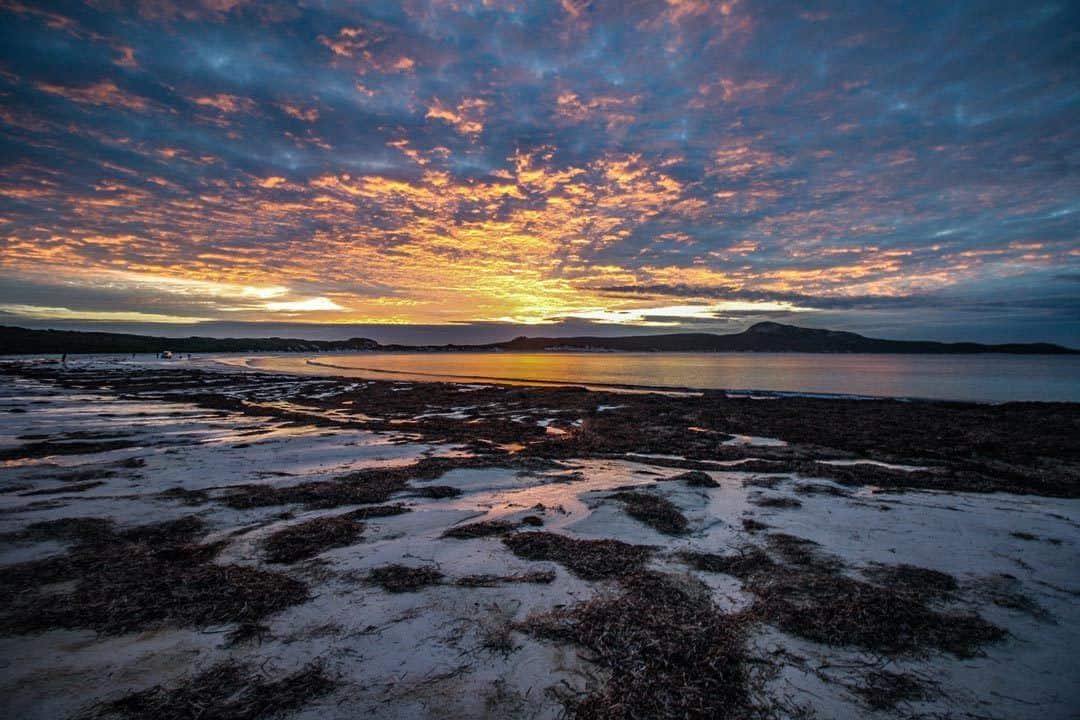 3) Hang Out at Cape Le Grand Beach
If the white sand wasn't quite soft enough for you, then head along the coast to Cape Le Grand Beach.
This long, sandy beach seems to stretch endlessly along the shore, and as far as you walk it's always blissfully soft, clean and pristine.
There's a second campsite here at the beach, and it's a beautiful spot to spend the night, to wake with the sea breeze and sunrise over the sands.
The beach here gives the national park its name, because, well… it's just that good a beach. Deservedly so, this beach is an Esperance must see!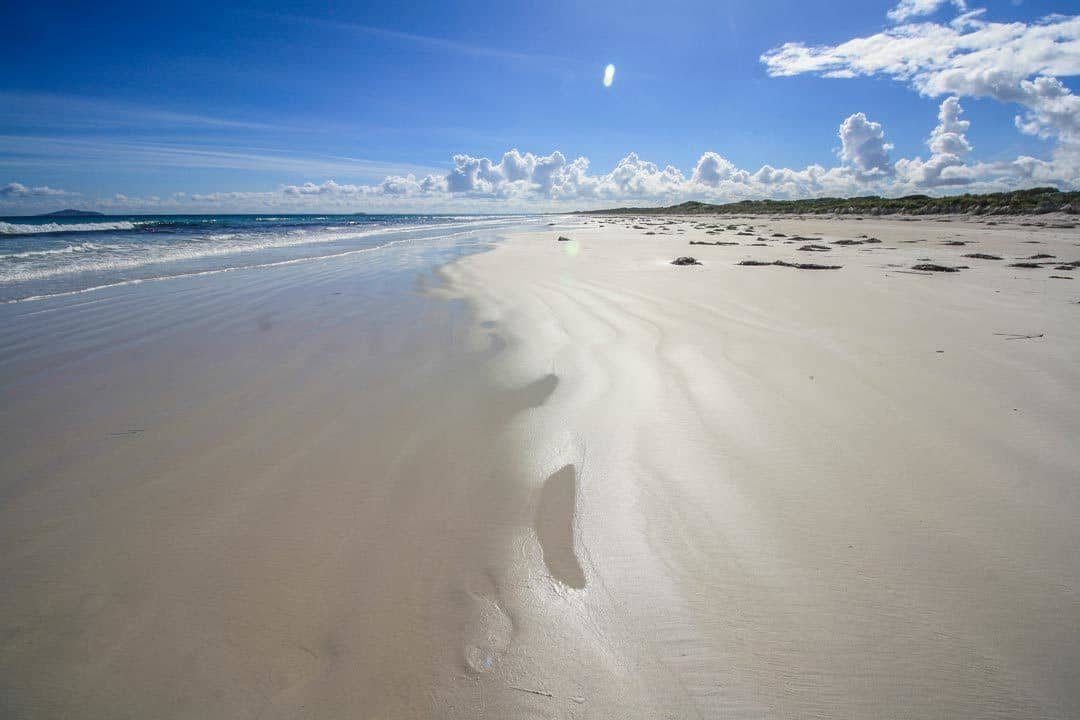 4) Don't Miss Hellfire Bay
Hellfire Bay is a cozy, sandy bay surrounded by turquoise blue waters.
It's an excellent stop within Cape Le Grand National Park.
With picnic tables and a BBQ looking over the water, Hellfire Bay is a popular place for lunch in the national park.
See the best of Esperance with this multi-day tour from Perth!
5) Climb Frenchman's Peak
Frenchman's Peak might only be 262 meters in height, but in the otherwise flat landscape, it's a domineering sight in Cape Le Grand National Park.
It's an almost vertical, conical shape and the hike to the top is difficult, to say the least.
This grade 5 walk becomes a scramble over loose rocks and dodgy ledges to reach the summit and at times it feels like it's more of a climb than a hike.
The views from the peak though are absolutely marvellous.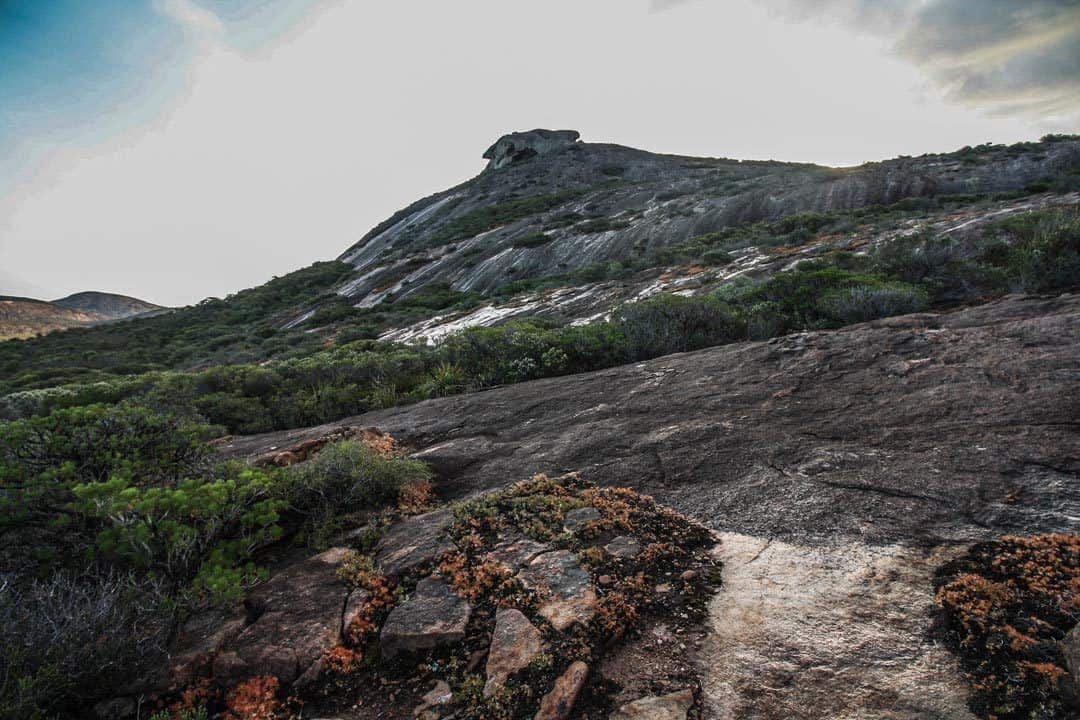 6) Walk the Esperance Esplanade
Once you're back in the town of Esperance, start by walking along the long esplanade that runs along the length of the town's shorefront harbour and bay.
There are lovely patches of grass, more than a few BBQs and plenty of restaurants and take away vans to try out.
Nothing quite beats a good meal of fish and chips overlooking the water.
READ MORE: While you're on the west coast, don't miss these 23 awesome things to do in Perth!
7) Head up to Rotary Lookout
Rotary lookout at the far end of the Esplanade offers a great spot to finish a walk of Esperance's shorefront, with sweeping views across the town to one side and across the vast coastline and beautiful beaches to the other.
This might just be the best viewpoint on the south coast.
8) Wander the Esperance Markets and Museum
If you're in town on a weekend, then head to the Esperance Markets.
Local shops and farmers bring their produce and goods to the historic Museum Park and set up among the old pioneer houses for a unique taste of local life that's immersed in history.
The Esperance Museum is also in the small park and open all week.
Take a peek at an interesting insight into the European history of the area, and even houses the debris from Skylab, a NASA space station which burnt up in 1979, scattering parts over the area.
In a strange turn of events, Esperance even managed to successfully fine NASA many years later for littering.
Esperance Markets
Location: central town location, a street back from the Esperance Foreshore
Opening hours: every other Sunday from 8:30 AM – 12:30 PM
Esperance Museum
Address: 6 James St
Opening hours: every day from 1:30 PM – 4:30 PM
Price: 8.50 AUD
9) The Great Ocean Drive
Next, jump in the car and make an epic journey around the best of the Esperance coastline.
There are plenty of famous drives in Australia, but few can match this short road trip for sheer beauty and raw vistas.
The drive only takes an hour or so – depending on how long you spend staring out to sea – but it really is a spectacular way to acquaint yourself with the coastline and beaches closest to the town.
This drive has made it to #1 in many articles listing most scenic drives in the world – and we have to agree! So rent a car because this is one of the unmissable Esperance tourist attractions.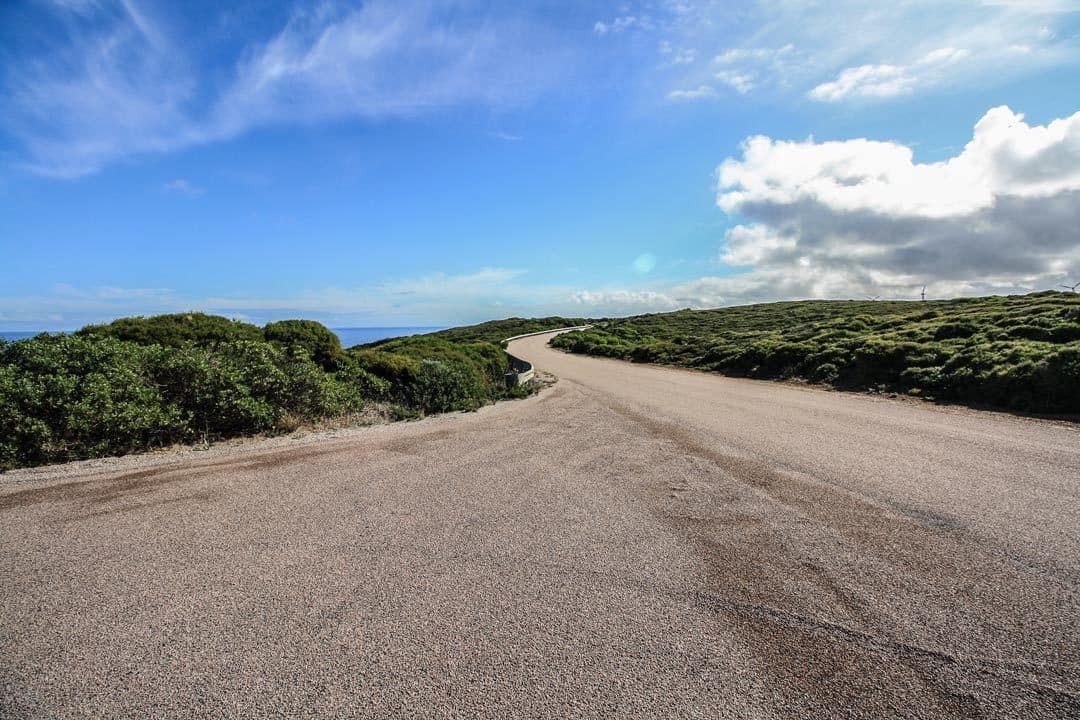 10) Be Amazed at Twilight Beach
The best of those beaches on The Great Ocean Drive is Twilight Beach, a place of golden sands and smooth, granite boulders.
The surrounding bay is usually a quiet place, perfect for relaxing on the beach or strolling along the water's edge.
Definitely one of the more relaxing things to do in Esperance!
Other beautiful beaches to visit include West Beach, Little Hellfire Bay, and the turquoise waters of Blue Haven Beach.
11) Get Curious at the Pink Lake
Pink Lake can be found on the edge of Esperance.
Unfortunately, these days the name is a bit of a misnomer because the composition of the water has changed so much recently that the lake is no longer the vivid hues of pink it once was.
But the pink lake is in a beautiful, protected area, full of local wildlife in a peaceful setting, and remains a top place to visit for those wondering what to do in Esperance.
Eleven Mile Beach and Blue Haven Beach are two stunning and famous beaches near the Pink Lake, so you can head there afterwards for more amazing views.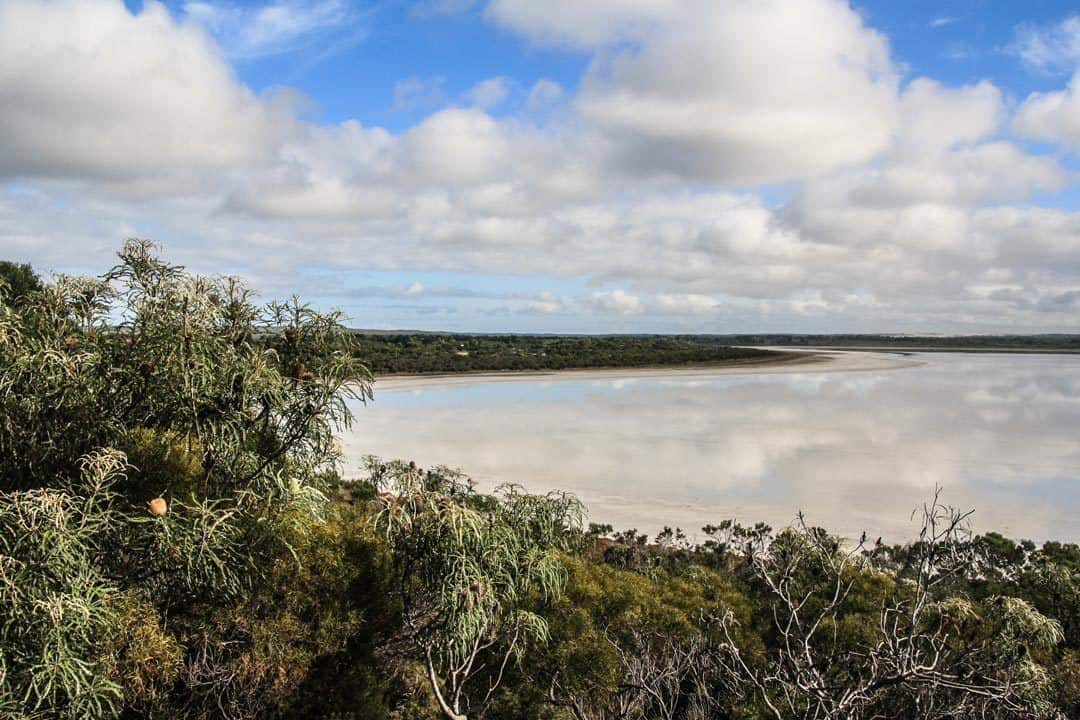 12) Lake Hillier And the Recherche Archipelago
If you really want to experience the beauty of a lake that is truly vibrant, then Lake Hillier is the place to see this.
Found in the Recherche Archipelago, it's not easy to travel here. But the views of Lake Hillier will be out of this world.
The Recherche Archipelago is found offshore from Esperance, and this group of a few small hundred islands is known to the locals as the Bay of Isles. Woody Island is one of the most popular.
From many points on the mainland, you can see the many islands far off to sea. However, the only way to see Lake Hillier is to organise a trip out there of course.
The Recherche Archipelago is a protected area, full of wildlife and uninhabited by humans, and it's also possible to arrange a cruise to some of the larger islands like Middle Island.
Out of many things to see in Esperance, visiting Middle Island, Woody Island, or any other islands in the Recherche Archipelago is truly unique.
13) Is That Stonehenge?
Stonehenge? In Esperance?
On the remote, southern coast of Western Australia? Yes. It sounds bizarre, and that's because it is bizarre, but locals have for some reason or other erected a mock, full-sized version of England's most famous, historical attraction.
The Esperance Stonehenge is found in a field outside of the town and it's pretty much exactly what you are probably imagining right now – a life-size version of Stonehenge (quite possibly the only one of its kind in the world).
It's even aligned with the summer and winter solstices, just like the real thing.
If you are running out of things to do in Esperance, or if you love the weird and wonderful, Esperance Stonehenge is worth a quick visit, even if it's just to wonder, why?!
14) Have a Drink at Lucky Bay Brewing
After all of this sightseeing around Esperance, you might be in need of a cold, refreshing drink.
If that's the case, then head on over to Lucky Bay Brewing, the locally famous and best brewing company in town.
Named after the famous bay, Lucky Bay Brewing has been brewing craft beers using locally sourced ingredients for years.
And although you can find it on tap behind most of the bars and pubs in Esperance, visiting the brewery will give you the chance to see how this small microbrewery puts it all together, to craft a delicious drink.
Address: 63 Bandy Creek Rd
Opening hours: every day from 11 AM – 6 PM
15) Head to Cape Arid
Once you've enjoyed all that Esperance has to offer, you will be wondering where you can travel to next that might compare in beauty to the coastline here.
Well, if you have a four by four and don't mind a bit of a drive, then 'down the road' from Esperance you can find the much more remote and isolated Cape Arid National Park.
Access is by no means as easy as Cape Le Grand, but the scenery here is wild and raw, and very few people actually make it here.
A four by four is a must, but for the adventurous, it's the perfect next stop after visiting Esperance.
What did you think of our list of what to do in Esperance? Leave a comment below and let us know!
DISCLAIMER: Some of the links in this article are affiliate links, which means if you book accommodation, tours or buy a product, we will receive a small commission at no extra cost to you. These commissions help us keep creating more free travel content to help people plan their holidays and adventures. We only recommend the best accommodations, tours and products that ourselves or our fantastic editorial team have personally experienced, and regularly review these. Thanks for your support, kind friend!