Everything you need to know about travel to Hong Kong in this epic tips and information travel guide.
When people think of Hong Kong they tend to think of it as a financial hub or an urban and modern city that enjoys the reputation of being the cooler younger sibling of China.
But throughout its history, Hong Kong has drawn influences from both the oriental East and the West.
Its own oriental culture has been under the influence of the British.
Throughout the years, however, it has created its own cultural identity.
This ultra-modern city is made up of 1100 sq. kilometers of coastline south of China and numerous islands of the Pearl River Delta.
It's known for its urban development which stretches along the North coast of Hong Kong Island.
Here you will see traces of its colonial history in English names or in the presence of double-decker trams that seem to be looming everywhere.
The south of the island contrasts the busy city life with hiking trails, beaches, and a big amusement park.
In the north, right across the Victoria Harbor, is the Kowloon Peninsula.
The tip of the Kowloon, Tsim Sha Tsui, is filled with markets, shops and a variety of accommodation making it a hotspot for tourists.
North from Tsim Sha Tsui is the New Territories, where you can stroll through the older villages and relax at some of their secluded beaches.
Hong Kong also consists of the Outlying Islands, like Lantau and Lamma, that are a great addition to your itinerary.
This is especially true if you want to take a step back from city life, enjoy some downtime and good seafood.
If you don't have a lot of time to visit Hong Kong don't worry!
Thanks to its highly developed public transport, the city's compact footprint and non-stop running transport – 3 days is the perfect Hong Kong itinerary!
If you decide to stay longer than that, you won't run out of things to do!
This urban city will give you an energy boost that's needed to keep up with its fast pace, the skyscrapers that dominate the skyline, beautiful neon lights and the maze-like architecture that can seem daunting to even the most experienced of travelers.
There is no shortage of delicious eateries or high-quality street food to be found either.
Next, to the amazing culinary scene, Hong Kong boasts of being home to some of the world's most renowned architectural wonders.
It also features many culturally enriching and wonderfully curated museums.
The Hong Kong Island's panorama dominated by towering skyscrapers can be seen from the Kowloon peninsula.
Make sure to read through our Hong Kong travel guide and be prepared to be amazed as Hong Kong is unlike any other city!
Hong Kong Travel Guide
Before you visit Hong Kong make sure you know the basics!
General Info
Currency: Hong Kong Dollar (HKD)
Language: Chinese, English
Population: 7,482,500
Area: 1,108 square kilometers
Electricity Voltage: 220V, frequency is 50Hz
Electricity Sockets: type G and D
5 Interesting Facts About Hong Kong
The term 'Fragrant Harbor' is the meaning behind the name of Hong Kong.
According to the locals, eating 'Birthday Noodles' on your birthday will lead you to have a long and blessed life.
The globally famous food, dim sum, originated in Hong Kong!
The Peak Circle Walk is considered to be one of the world's most picturesque walks.
AI operated metro, with a 99% on-time rate, has made Hong Kong's metro systems one of the best and most efficient in the world!
Top 5 Places to Visit in Hong Kong
Eat at the Chungking Mansions. While it was once known for being a sketchy area inhabited by backpackers, asylum seekers and ethnic minorities it has since evolved into a hub of African and South Asian food.
Temple Street Night Market. When the sun disappears below the horizon, the Jordan area awakens. Roam the maze of stalls and hunt down the perfect trinkets and souvenirs and taste the most delicious and cheap, Chinese street food.
Visit the Big Buddha, or as the locals refer to it Tian Tian Buddha. This statue is located above the Po Lin monastery and is 34 meters high. Although previously isolated by mountains, Po Lin monastery is now bringing in thousands of pilgrims and tourists from all over the world.
Night in Lan Kwai Fong. This is a square of streets occupied almost exclusively by restaurants and bars, from locals' favorite eateries to the craziest nightclubs. Spend at least one night exploring the nooks and corners of this lively area.
Hong Kong Park is an oasis of green in the middle of Hong Kong Island's urban setting. It was built in 1991 in Central and it's a well-designed forest which blends in with the surrounding area. The park boasts of having an aviary with over eighty species of birds, lily ponds, fountains, a greenhouse, a restaurant, playgrounds, the Flagstaff House Museum of Tea Ware and the Hong Kong Visual Art Center.
READ MORE: Don't miss our complete list of the top places to visit in Hong Kong!
Top 5 Travel Experiences in Hong Kong
Ride the ding-ding, Hong Kong's famous double-decker tram. For a little bit over $2 USD, you can enjoy the trip along the northern shore of Hong Kong's island. It's a beautiful route that includes many iconic landmarks of Hong Kong, Central's skyscrapers, Victoria Park, Western Market and the remaining pawn shops of Wan Chai.
Take the Central to Mid-Levels escalator. The world's longest outdoor covered escalator system covers 800 meters in distance and reaches an elevation of over 135 meters. It has been opened in the early '90s and since then has offered a link between the Central and Mid-Levels.
Climb the Peak. This is the highest point of Hong Kong Island and offers an amazing view of the city, from Central's skyscrapers to New Territories' mountainous region. Take the Peak tram and enjoy the ride to the summit. If you have time you can even hike the 3.5 km Peak Circle Walk and get to the best vantage point of the metropolis of Hong Kong.
Ride the Star Ferry. Now considered a historical boat ride (it's been operating for over a hundred years!), it's also a cheap and fast way to get you to Central or Wan Chai while you also have the opportunity to bask in stunning views of Hong Kong and the Victoria Harbour.
Eat at the Tim Ho Wan. This is an opportunity that can't be missed. It's not just a Michelin star awarded restaurant but also the world's cheapest! It's the place to go to try dim sum so queuing is definitely worth the long wait.
Best Time to Travel to Hong Kong
Hong Kong's climate is characterized by mild winters and humid, hot summers.
The most preferable times for a visit tend to be in the fall (late September to early December) and spring (from March to May).
In fall the skies are typically sunny and clear with temperatures ranging from 21° to 26°C.
In spring humidity rises. Therefore fog and light rain aren't uncommon. But the temperatures tend to remain in a pleasant range from 18° to 27°C.
The coldest months of the year are January and February. During these times the temperatures on average are 15°C and rarely fall below 10°C.
Summers can be unbearable with the temperatures on average being from 32° to 37°C and humidity being over 90%.
Summer is perhaps the worst time to visit Hong Kong. But if you do plan your trip then, make sure to stock up on sunblock, water and bring an umbrella as you're also visiting during typhoon season.
Seasonal Festivals in Hong Kong
When it comes to holidays, Hong Kong celebrates seventeen public holidays a year.
Most of the holidays are Chinese and celebrated according to the lunar calendar (each year the dates change).
Even during holidays all the restaurants, shops and other businesses stay open (with the exception of Chinese New Year). This means that you don't have to worry about these public holidays interfering with your planned activities.
Here are some of the most celebrated holidays in Hong Kong:
Chinese New Year is the biggest and most popular holiday in Hong Kong.
It's celebrated for three days! During this time tradition dictates that you settle debts, pay homage to your ancestors, seek advice from a fortuneteller and visit friends and family.
The streets and buildings of Hong Kong are beautifully decorated with lights. And the city overflows with good-luck flowers such as chrysanthemums.
Unless you would like to experience Chinese New Year, this is arguably the worst time to visit Hong Kong due to the large volumes of people.
Expect road closures, booked accommodation, busy streets and crowded transportation systems.
Hong Kong Arts Festival is a month-long celebration of various performances. Whether you're a fan of opera, theater, dance, jazz, art or ethnic music, there's something for everyone.
Cheng Chau Bun Festival is an event that lasts over a period of seven days. It is held each year to pay homage to restless spirits.
Tuen Ng Festival, or the dragon boat races, show long and narrow painted boats that can fit around 20 to 22 oarsmen that beat to a drum beat.
Wine and Dine Festival has street food vendors set up shop alongside the promenade and is an opportunity to try wine and local dishes from around the globe.
Food in Hong Kong
French toast with a Hong Kong twist is the perfect comfort food. This is two pieces of bread with kaya jam or peanut butter that are dipped in egg batter and then fried in butter. It's served with more butter and plenty of syrup.
Ginger milk curd is a dessert that's made by simmering sweetened milk and then adding freshly squeezed ginger juice. The ginger causes the milk to curdle and achieve a soft, thicker texture similar to pudding. It's creamy with a little bit of a spicy kick.
Sweet and sour pork is a signature dish of Hong Kong and it can be found everywhere from street vendors' stalls to the menu of fine dining restaurants. It is by far a favorite comfort food of Hong Kong locals. The recipe of the Cantonese original "gu lo yuk" was made with preserved plums, vinegar, and hawthorn candy while now it's made with coloring and ketchup.
Cha siu baau is a steamed bun with pork meat filling. The softly steamed bun is filled with diced barbecued pork and rich brown barbecue sauce.
Dim Sum is a classic Hong Kong treat. You can't visit Hong Kong without eating dim sum at least once. It's served in bamboo steamers and is meant to be shared. You must order the pork dumplings and prawn dumplings. Where better to try the dumplings then at Tim Ho Wan, the Michelin-awarded eatery known for its dim sum.
Travel Itineraries Suggestions for Hong Kong
Depending on how much time you have and want to spend when you visit Hong Kong, there are plenty of things to see and do.
We suggest a great 3-Day Hong Kong itinerary. But if you have more time, check out this weeklong itinerary.
Day 1-3: Kowloon
In the evening walk down the Nathan Road in Tsim Sha Tsui in order to reach the Clock Tower.
Once you're at the Clock Tower, take in the beautiful, neon skyline of Hong Kong with a fleet of ferries passing in front of it.
The markets in Mong Kok, the Temple Street Night Market near Jordan Road, are great stops during your nighttime Kowloon explorations.
There's a lot to see during the day too.
Plan to visit the Innovation Tower, Nan Lian Garden, Kowloon Park, Chi Lin Nunnery.
Or if you wish to be more active, go on a long hike to the Lion Rock summit or on a short hike up to the Ten Thousand Buddhas Monastery.
The really interesting museums to visit are the Hong Kong Science Museum and the Hong Kong Museum of History.
Try booking a Hong Kong sightseeing tour on your first day if you prefer to have someone else figure out the logistics.
Day 4-6: Hong Kong Island
On the next part of your trip go on the iconic Star Ferry ride to Central Pier, on Hong Kong Island.
The affordable journey offers spectacular views of both sides of the island and its impressive skyscrapers.
Once you're done roaming around the Botanic Gardens, the Zoo and Aviary get the Hong Kong MTR to Tai Kao station.
There you will come across one of the iconic landmarks, the Yick Fat Building.
Have a bite at one of Hong Kong's fantastic restaurants and then climb the Peak Tower.
After that head down to the Hollywood Road area to get a drink at the bars.
READ MORE: Check out our blog post about the time we went hiking and camping in Hong Kong for free!
Day 7: Lantau and the Big Buddha
Nearby the place where you boarded the Star Ferry to head to Kowloon is where you will get the ferry to Mui Wo on Lantau Island.
After your short ferry ride, you will get a bus to Ngong Ping which leads you to the Po Lin Monastery.
The Big Buddha at Po Lin Monastery is everything but calm as thousands of tourists walk up its steps every day.
The monastery itself is nice to visit and you can even go on the Wisdom Path.
Near the monastery, there's a cute fishing village, Tai O.
It's a perfect place to grab dinner at one of the local seafood restaurants and enjoy the sunset before getting to the ferry back to busy Hong Kong.
Day 8: Hong Kong Disneyland
Hong Kong Disneyland attracts crowds from all over the world!
But make sure to go early and during one of the weekdays to try and avoid big crowds.
It's the smallest of all Disneylands but it's still worth a visit. With its 7 themed lands, Mystic Point, Tomorrowland and Fantasyland you'll have one enjoyable day!
As with other Disneylands, you can stay in the amusement park at their luxurious Disneyland Hotel if you would like.
A trip to Disneyland is perhaps the most fun day trip from Hong Kong!
Visa Requirements for Hong Kong
Most people can travel to Hong Kong without requiring a visa. Stays are permitted for anywhere between 7 to 180 days depending on your nationality.
To see whether you require a visa for entry as well as the length of stay you are permitted, be sure to check out this resource.
Note that if you wish to travel to the Chinese mainland from Hong Kong you will be required to have a Chinese visa in advance of your trip.
How to Get to Hong Kong
Hong Kong is incredibly well connected.
There are many cruise lines and over a hundred direct flights that link Hong Kong with the rest of the world.
By Plane
The best and easiest way to get into Hong Kong is by plane.
The Hong Kong International Airport is a major international hub.
It's the largest airport in Hong Kong and it operates 160 destinations with 95 airlines.
Direct flights can be long (from Chicago: 16 hrs, London: 12 hrs and Sydney: 9hrs), so consider paying for more legroom or a class upgrade.
If you wish to fly to Hong Kong from Europe, the US or Canada, you can get a direct flight from many of the major cities.
Flying from Australia or New Zealand to Hong Kong is even more affordable and direct.
Most connections to Europe, the USA, Canada and Australia are operated by Hong Kong's own airline, Cathay Pacific.
The connection to cities all around Asia is served by Hong Kong Airlines, Hong Kong Express and DragonAir.
The Hong Kong airport is located north of Lantau Island, around 32km from the city centre.
From the airport to the city you can take the Airport Express train that will take you to Hong Kong Island in just 24 minutes.
The fare for the Airport Express train is around USD$12.
The cheaper but also much slower option is to get on a city bus (operated by either Citybus or Long Win).
The tickets can be bought at the ticket counters at the airport in the arrivals hall.
The easiest, but more expensive option is to hail a cab.
It would take around thirty to fifty minutes (depending on what part of the city you're travelling to) and the price would range from around USD$35 – $50.
By Train
If you're travelling to Hong Kong from China, you can do so via the famous high-speed trains or the intercity trains.
This well-developed high-speed rail connects Hong Kong to 58 destinations in China.
There is a 26 km stretch that goes from Kowloon and connects travellers to the high-speed rail network.
This high-speed rail connection is called Guangzhou – Shenzhen – Hong Kong.
The slower, but regular and reliable, intercity train services connect Hong Kong to Beijing, Shanghai and Guangdong.
By Boat
Hong Kong is famous for its maritime location and has the status of being one of the most valuable ports Asia Pacific region.
As such there are numerous opportunities to travel to Hong Kong via cruise ship or ferry.
The two most important cruise terminals are the Kai Tak Cruise Terminal and Ocean Terminal.
Numerous ports in mainland China are linked to Hong Kong via high-speed ferry services.
These ferries run between Kowloon, Hong Kong Island and Hong Kong International Airport.
By Bus
Travelling from China to Hong Kong is easy with bus services operating the five land crossings:
Lok Ma Chau
Sha Tau Kok
Hong Kong–Zhuai–Macao Bridge
Shenzhen Bay Port
Man Kam To
Travel via a shuttle bus or a coach bus when taking the Hong Kong–Zhuhai–Macao Bridge.
The coach bus operates between the urban parts of Hong Kong, Zhuhai and Macao in different areas of Hong Kong.
Hong Kong Travel Tips
If you are planning to travel to Hong Kong you know it can be exciting and intimidating at the same time.
There is so much to see and do. The city is crowded. And Hong Kong is generally an expensive place to visit.
Of course, nobody plans to be sick or injured while travelling. But understanding the medical system and safety risks is an important part of the planning process!
Check out our tips below to help you understand what to expect in your budget as well as how to get around the city!
READ MORE: Check out the list of our best travel tips from over a decade on the road.
Budget for Travelling Hong Kong
Hong Kong is very expensive by anyone's standards. This is especially true when you take into the costs of accommodation.
Backpacking Budget from USD$50 per person/day
The prices of one bed in an 8 person mixed dormitory start from USD$30 per night.
But staying in a hostel for that price is a very affordable option by Hong Kong standards.
If it's YHA hostel then you can usually expect to have free WiFi, shared bathroom and air-conditioning.
For food, the cheapest you can come by is a microwave meal at corner stores such as 7-Eleven and Circle K. But even these are usually around USD$10 to $15.
At 7-Eleven they have microwaves onsite and they allow you to prepare your meal.
But you can save even more by eating street food. These meals will cost around USD$6.
The one day transport Octopus card (initial deposit is $50 HKD) + $100 HKD (stored value), would cost you around USD$20.
We recommend checking out this list of the best hostels in Hong Kong on Hostelworld to help you choose where to stay.
Midrange Budget from USD$120 per person/day
Staying in a single room at a budget three-star hotel will cost around USD$60 per night.
Eating at midrange local eateries would cost around USD$25 to $40 per meal.
There are a lot of affordable alternatives like Dim Sum cafes or Chinese Soup kitchens. But prices for food in Hong Kong are generally high.
In the evening if you wanted to go to one of the bars for drinks and live music, you could easily expect to spend around USD$60 per person for a few drinks and snacks.
Luxury Budget from USD$350 per person/day
With a little more to spend, you can expect more luxury and options.
A double bedroom in a luxury four-star or a boutique hotel costs around USD$200 per night.
Dinner at some of the finest establishments in Hong Kong would cost you around USD$100 per person.
For entertainment, you could go and see a Cantonese opera (tickets USD$25) or hire a private tour guide for a full day for $250 USD.
NOMADasaurus Tip: Use Agoda to book all your accommodation in Hong Kong, as they have the cheapest prices. You can also use the coupon code AGODANMD10 to get a further 10% off your hotels!
Transport in Hong Kong
There are a lot of places to see and things to do in Hong Kong. Unless you plan to take a taxi everywhere, you will definitively spend some time on public transport.
Getting an Octopus card is essential as it's usable on the Mass Transit Railway (MTR), ferries, light rail and buses.
The card can be bought at any MTR station and easily topped as well in Circle K and 7-Eleven convenience stores.
You can use the octopus cards not just for transport but also as a means of payment for fast food restaurants, supermarkets and coffee chains.
The MTR is a rail system that consists of underground, overland and light rail services used by four million people daily.
The mass transit rail is clean (no drinking and eating onboard allowed), safe, fast, has air-conditioning and full cellphone coverage and is the easiest form of public transport.
It has nine lines operating through Hong Kong Island, the New Territories and Kowloon, the Airport Express, intercity trains (to Shanghai, Beijing and Guangdong) and light rail in Northwestern New Territories.
The most important line is the red line (Tsuen Wan Line) because it connects Central to Kowloon via tunnel and continues downwards to Tsuen Wan (in New Territories) via Nathan Road.
The blue line goes along the north coast of Hong Kong Island.
The orange line (Tung Chung Line) is the fastest way to Lantau but is also a cheap way to get to the airport (take the S1 shuttle bus from the MTR station 'Tung Chung').
All announcements are in Mandarin, Cantonese and English and the signs are also in both Chinese and English.
The staff usually speaks some English to help the occasional lost tourist.
The suburban rail is linked to two international borders with China on the East rail line: Lo Wu and Lok Ma Chau.
The ticket price depends on the distance covered.
You cannot pay for tickets or passes with your credit card (excluding the Airport Express).
The MTR ticket machines usually don't accept bills over HKD$10.
A majority of the stops have ATMs and they have been increasing the number of toilets as well.
By Train
There are nine overland and underground train lines on which there are around ninety stations.
Trains run from 6 AM to between midnight and 1 M in intervals of 2 – 14 minutes.
The rush hour is 7:30 AM to 9:30 AM and 5 PM to 7 PM on weekdays.
The tickets are very cheap compared to other cities around the world (USD$0.65 to $4).
If you get caught eating, drinking or smoking on the train or at the station you can get fined for around USD$650!
By Tram
The 'ding dings' (in Cantonese), or as we call them 'city trams' (double-deckers), are used all along the north coast of Hong Kong Island.
They have not only been an affordable transportation option but also a part of their history, as they've been operating for over a century.
When riding a tram expect a bumpy, slow ride with no air-conditioning on board.
The trams run from 6 AM to midnight.
Board at the Kennedy Town Terminus and make sure to get a good seat on the upper deck.
The tram will take you eastward and you'll be able to get an amazing insight into the Hong Kong Island.
Pay attention to all aspects of city life, from its hectic streets, calm residential areas to Central's sharp business and financial districts.
Peak Tram
This tram has been opened back in 1888 and is a very steep 1.7 km route that takes you from Central up to Victoria Peak.
The price like the route taken is quite steep, USD$45 for a return ticket.
But it is worth the money and you can also pay extra to access the observation deck!
The Peak Tram is especially busy during evening hours as many people want to see Hong Kong's magical skyline.
There are cheaper but slower options to reach the peak. You can get on a green minibus or the #15 double-decker bus.
They also offer views of both sides of Hong Kong Island.
By Light Rail
The light rail system is a more improved version of Hong Kong's trams.
It differs from the trams in being faster, air-conditioned and modernized.
The light rail runs in Northwestern New Territories and operates from 5:30 AM to 1 AM.
Depending on the day of the week, time of day and line, they operate in intervals of 4 to 12 minutes.
This fast tram connects Tin Shui Wai, Tuen Mun and Yuen Long.
By Bus
In Hong Kong, there are three types of buses that are operated by numerous companies.
These include the double-decker buses and two varieties of public light buses (red and green minibusses).
Busses are easy to use with the Octopus card. If you wish to travel to Lantau and on the south side of the island, they're your only option.
Double Decker Buses
These buses operate all over the country, have frequent stops and ticket prices depend on the distance covered.
You can find all the information (ticket prices, where you board, estimated arrival, etc.) on the websites of bus companies or you can also download a mobile app.
Buses only stop by request (unless you're at the terminus).
To stop an approaching bus, flag them down as if it was a taxi and board at the front.
Public Light Buses
The public light buses are van-sized and can transport up to 16 passengers.
There are two kinds: red minibusses (also referred to as 'maxi cabs') and green minibusses.
For tourists, it's not easy to ride a minibus as you have to call out the name of the stop in Cantonese so your driver would know when to stop.
Green minibusses accept Octopus card (if you pay in cash they can't give you change).
They have designated stops and have fixed fares.
While red minibusses pick up and drop off passengers wherever it's requested and prices and destinations are displayed in Chinese only.
Some red buses accept Octopus cards (but if you pay in cash you will get change back).
Either way, expect the minibus drivers to drive faster than you're accustomed to, especially in the evening hours.
The intervals in which the bus services run vary depending on the area.
Logically, if you're in the city centre you can expect buses to run in intervals of under 10 minutes and in the more rural areas between 15 to 30 minutes.
By Ferry
There is an impressive fleet of ferries that operates between the islands of Hong Kong.
The most popular ferry is the Star Ferry which operates routes of Tsim Sha Tsui to Central and Wanchai.
It runs from 7 AM to 11 PM, and the ride across the harbour is only eleven minutes. But it doesn't fail to impress with its views of the island!
The Star Ferry has carried the locals and travellers for over a hundred years and has, rightfully so, earned its title of being Hong Kong's icon.
Taking a ride on this ferry is a must-do on every Hong Kong itinerary.
There are other ferry routes that depart from various ports and take you to Lantau, Lamma and other islands.
There are two types of ferries, fast and slow ones.
The fast ones charge double the price but travel time is significantly diminished.
Fast ferries don't operate on all routes. So for some destinations, there aren't both types of service.
If you're going with a cheaper ferry, be prepared that it might not have to air-condition.
Ticket prices also increase up to 50% during public holidays and on Sundays.
By Taxi
Taxis are regulated and controlled strictly by the government.
Even though that's the case, there will be occasional taxi drivers that will try to bargain with you. Just know that this is illegal.
Taxis are very affordable compared to larger cities worldwide.
There are three types of taxi: green, blue and red.
All of them serve Hong Kong Disneyland and the airport.
The red taxis (urban taxis) are the most expensive ones as they operate within Hong Kong (excluding south of Lantau).
The green taxis operate within the limits of the airport, Hong Kong Disneyland and the New Territories.
The blue taxis (Lantau) have the lowest tare as they only travel to the airport, Hong Kong Disneyland and Lantau Island.
Tipping is not obligatory but drivers like to round up the fare.
You get charged for baggage that goes in the trunk (USD$5 per bag) and any toll charges get added to your bill.
The best way to avoid being scammed by taxi drivers (if you speak no Chinese) is to use a mobile app to book your ride.
The advantages are clear, card payment, no need to call anyone, fair price and your ride is typically there within ten minutes.
Accommodation in Hong Kong
Hong Kong is among the most popular destinations in the world.
Thus booking in advance is a must – whether you're staying at a luxury hotel or booking a bed in a dorm room.
You can stay at some of the best luxury hotels in the world, where a night could set you back several thousand dollars.
Or you can opt for more budget-friendly options such as guesthouses and hostels.
Hotels
One of the perks of travelling to Hong Kong is the opportunity (if you can afford it) to stay at one of the famous city hotels.
Some of the hotels include historic and globally renowned venues, local brands and major international chains.
The majority of hotels are concentrated in Kowloon and on Hong Kong Island.
Many of them offer a room with a stunning view of the harbour.
More and more resort-type hotels are popping up in the Outlying Islands and in the New Territories.
Hong Kong's five-star luxury hotels are known for the amazing views, excellent service, luxurious facilities and it's where you will find the best restaurants.
You can choose from staying at some of their iconic landmarks (i.e., the Peninsula) to a flagship hotel from one of the major international hotel chains.
Chungking Mansions
Don't let the 'mansions' part of the name fool you – if you are looking for the absolute cheapest hotel rooms in the centre of Hong Kong, this is the place to go.
This dilapidated building is home to a whole range of budget mini-hotels, with rooms usually around USD$40 per night.
The rooms are tiny though, barely big enough for a bed and small desk, and the showers are often directly over the toilet.
The building itself can feel slightly sketchy, and you'll get all kinds of 'interesting' characters hanging out here at night.
But still, if you need somewhere cheap to stay, this is the place.
There's also a whole range of cheap eateries on the bottom floor too, which can be surprisingly tasty.
Guesthouses
The guesthouses are typically comfortable, clean, have air-conditioning, individual bathrooms and are midrange budget accommodation.
To always be on the safe side, pay attention when booking that you're going to be staying at a licensed guesthouse!
Hostels
Hostels can be the most important type of accommodation for the majority of backpackers.
Hostels in Hong Kong tend to be clean and comfortable.
Most of them are in the New Territories near picturesque areas such as marine parks and hiking trails.
Because of Hong Kong's amazing transportation system, getting into the city centre is never an issue!
There are youth hostels that are registered with the Hong Kong Youth Hostels Association and are more similar to a 3-star hotel than a hostel!
Safety in Hong Kong
Hong Kong is one of the safest destinations in the world.
The police are efficient, polite and have a strong presence throughout the city.
The crime rates are very low – especially rates of violent crimes.
But do know that nowhere in the world is 100% safe.
When travelling through Hong Kong still use common sense to avoid becoming an easy mark.
There are still some common scams that are known to occur:
Foreign currency exchange: Never exchange foreign money into currency as there is a good chance you will end up with fake money. Only exchange money in banks or in currency exchange offices.
Fake goods: People on the streets will approach you and try to pass fake gold and fake jade bracelets as the real valuable goods. Again if anything is offered to you off the street don't buy it. You will get scammed. If you wish to buy any valuable goods, only buy from reputable stores.
Our safety tips for travelling in Hong Kong are:
Pay attention to when typhoons can be expected. If there is one, know what your next steps should be to ensure your safety.
Do research on what are considered reputable taxi companies.
Before you get into a taxi, text the registration to your loved ones or even call the reception desk at your hotel. Always sit in the back of the car.
Always let your loved ones know your last known address (the place you're staying at).
Don't go into what are known to be dodgy areas, especially at night!
Keep your travel documents in a hotel's safe and only have photocopies of your documents on you at all times.
If you go drinking in the evening by yourself, be wary if anyone tries to join you and get all of your own drinks for yourself!
Don't carry all your cash with you. Leave some in the safe back in your hotel room.
Wear a money belt!
Save all the emergency numbers to your phone, which includes also hotel and taxi numbers (keep all that information written down in your notepad, in case your phone runs out of battery).
Medical System in Hong Kong
The standard of medical healthcare in Hong Kong is excellent but also very expensive.
The healthcare system is divided into private and public and there's no overlap between the two.
There are many dentists, general physicians and specialists who speak English and can be found in the yellow pages, private hospital or your consulate.
If you don't have money for a private clinic, go to one of the public hospital's emergency room in your area and be prepared to wait.
If you are experiencing a medical emergency, call #999 and the ambulance will take you to a public hospital where you'll be requested to pay a high fee.
If you can't pay, you will still be treated but you'll be billed at a later date.
Medical facilities on Hong Kong Island:
Queen Mary Hospital (public and with emergency services)
Ruttonjee Hospital (public)
Medical facilities in Kowloon:
Hong Kong Baptist Hospital (private)
Princess Margaret Hospital (public and with emergency services)
Queen Elizabeth Hospital (public)
Medical facilities in New Territories:
Prince of Wales Hospital (public)
There are pharmacies all over the city and there is almost always a certified pharmacist working.
A lot of medication can be bought without a prescription. But make sure to check that it's a well-known brand and that it's still in date.
If you make sure to collect all of your documentation, once you get to your home country, many of the private insurance companies will reimburse you.
When travelling it's always of utmost importance to take out a comprehensive travelling insurance policy so you would be internationally covered to receive inpatient medical and some surgical treatments if needed.
Travel Insurance
While not a requirement to travel to Hong Kong, having travel insurance is one thing that we always recommend no matter where you are going.
It goes beyond just covering you for medical care. If your stuff gets stolen, flights are cancelled, you have to return home for an emergency, luggage is delayed, or any one of a hundred other things that can go wrong when you travel, insurance will have you covered.
Have a read of our 'Do I Need Travel Insurance' article first before booking any trip abroad.
We recommend World Nomads. Use this form to get a free, no-obligation quote.
Packing List for Hong Kong
2x Long pants
3x Shorts
5x T-shirts
3x Long-sleeved shirts
2x Shirts
1x Hoodie
1x Sweatpants
Undergarments
2x Sweater
1x Rain jacket
1x Flip-flops
1x Comfortable sneakers
1x Dress shoes
Miscellaneous Items
Headlamp
Camera
Tripod
Cellphone
Power adapter
Lip balm
Sunscreen
Towels
Medication
Sunglasses
Cosmetics
Hand sanitizer
First aid
Reusable water bottle
Insect repellent
Guide book and a map
Other Travel Tips for Hong Kong
The "MTR" is referred to as the underground metro, while "Subway" usually refers to underground walkways.
Download the taxi app, as it's much easier to navigate the city. You don't need to speak Chinese, you get a fair price and your car is picking you up within minutes.
Carry an umbrella, especially in spring and summer. The weather can be very unpredictable! This is especially true if you're visiting during the Typhoon season!
Bring a Chinese phrasebook with you. A majority of residents in Hong Kong speak some English. But it's always handy to have on you.
Tipping is not expected, but it's appreciated! Taxi drivers usually round up the price. In some restaurants, they automatically add 10% (but that's always specified in the menu).
Free museum entry every Wednesday. One way to save some money is by pushing your museum date to Wednesday. Some of the participants that offer free entry to all are the Hong Kong Museum of Art, Hong Kong Museum of History, Hong Kong Heritage Museum, Hong Kong Racing Museum, Dr. Sun Yat-sen Museum and the Hong Kong Space Museum.
Avoid the MTR during peak hours, even thou the public transport is so perfectly organized and highly efficient, the crowds during peak hours can be hellish. The rush hours are from 7 AM – 9:30 AM and from 5 PM – 7 PM during the week. If possible avoid the major connecting stations (like Admiralty).
Read More of our Hong Kong Travel Blog Posts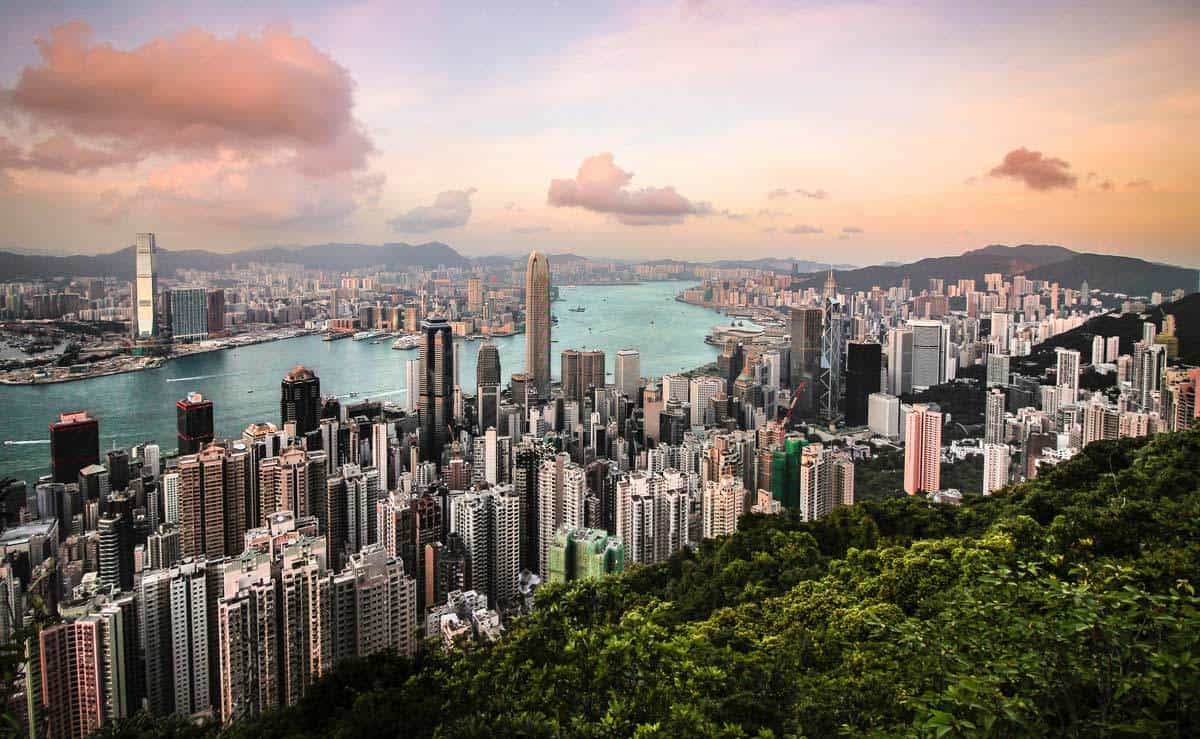 Looking for the perfect itinerary for 3 days in Hong Kong? Don't miss this firsthand guide. Are you planning to spend 3 days in Hong…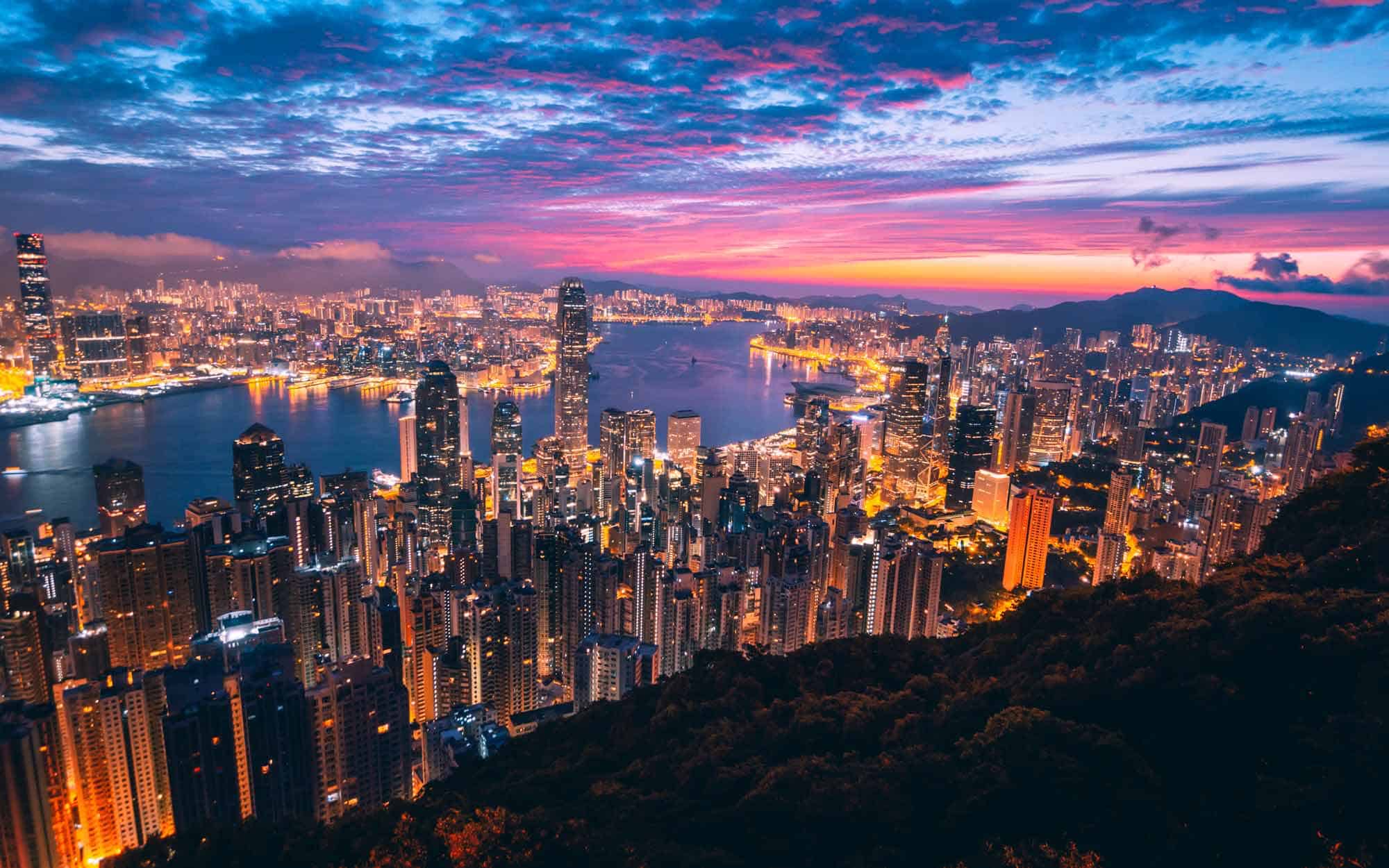 Some of the best places to visit in Hong Kong rank among the most amazing destinations in the world! Hong Kong is undeniably one of…
If you love hiking and being in nature, make sure you do some camping in Hong Kong! Best of all, it's completely free! If you are…