Everything you need to know about travel to Sri Lanka, with tips, information and travel guides for 2023!
There's a certain reason why Sri Lanka is known as the 'pearl' of the Indian Ocean and to experience Sri Lanka, you'll probably have to just go and check it out for yourself, but before you go you might want to read this article for a bit of inspiration before jetting off to one of the most stunning tropical paradises in the world. Sri Lanka!
From Colombo's bright lights and wafts of fragrant spices, Colombo clashes with the warm waves of the Indian Ocean making it the perfect place to begin exploring the formerly known country of 'Ceylon'.
Whether you have 1, 2 or 3 weeks to explore Sri Lanka, the amount of activities you can do within a short space of time is crazy!
Don't miss our brand new article on the best things to do in Sri Lanka!
Sri Lanka Travel Guide
Here's the basic information about travelling to Sri Lanka that will give you a general idea about the country.
General Information
Capital: Colombo
Other Main Cities: Kandy, Galle, Trincomalee
Currency: Sri Lankan Rupee
Language: Sinhalese and Tamil
Population: 22 million
Area: 65'610 sq. km
Electricity Voltage: 230 Volt at 50Hz. If you have 110 volt appliances, you need an voltage adaptor otherwise you'll burn out the item you are using.
Electricity Sockets: Plug type D (three round pins) or G (three rectangular pins)
How to Get to Sri Lanka
Sri Lankan Air offers daily flights from Melbourne to Colombo which takes around 11 hours. Be sure to check out the article on my experience with Sri Lankan Air!
By air is the only way at the moment for how to get to Sri Lanka. The main international airport Bandaranaike is a major international hub therefore flights come from all over the world.
Visa Requirements for Sri Lanka
Visas are required on entry to Sri Lanka and can be obtained at Bandaranaike International Airport or through https://www.eta.gov.lk/slvisa/visainfo/center.jsp?locale=en_US which is the Electronic Travel Authorisation System.
Visa prices vary depending on what purpose you are visiting the country by i.e. leisure, business, conference.
Why Go to Sri Lanka?
Sri Lanka has had a very rough past, which has only in the recent 10 years halted giving the country a complete fresh start. Today most of the country has become accessible to foreigners.
Sri Lanka is well known for its surf breaks with pristine beaches and coconut palms, and the fame is for good reason.
That's why most people go there, but to truly understand what Sri Lanka is about, you're going to need to get a vehicle and head to the countries heart.
Colombo wasn't Sri Lanka's first capital, in fact it was Anuradhapura (Anu-rad-ha-pura) back in 380 BC located in the Northern Central region where Buddhist culture is the strongest.
There are 2 good reasons to go to Sri Lanka and I could probably name a whole lot more, but there are 2 particular things that revolve around one another and that is food and a smile.
No matter where you are in Sri Lanka, you are bound to get a wave and smile from the locals and if you are lucky enough, sitting down and enjoying a spicy meal with an extra serve of sambol you are bound to crack a smile.
I have been to a lot of countries throughout the world but the people of Sri Lanka are by far the friendliest you will ever come across on your travels.
What to Expect in Sri Lanka?
When you travel to Sri Lanka for the first time you probably won't know what to expect. Well there's a million things that may be different to what you are used to at home, but ultimately there's just two big things you need to know about.
Weather – Anywhere near the equator you can expect high humidity, monsoon rains and frequent thunderstorms and you're not wrong, these are very common in Sri Lanka almost everywhere you go.
The country has 3 monsoon seasons so picking the right time to go travelling in Sri Lanka may prove to be slightly difficult.
Rain can be your best friend cooling you down when humidity peaks but if you get too much roads frequently get cut off due to swelling creeks, rivers and paddy fields.
Roads – Having travelled extensively in a whole bunch of Asian countries, Sri Lanka by far has the best roads I've encountered, especially from Colombo through Negombo, Kurunegala to Anuradhapura.
Travel Itineraries Suggestions for Colombo in Sri Lanka
Colombo serves as the gateway to the rest of Sri Lanka as it's the only port where you can enter and exit the country.
Colombo has a certain charm about it with its mix of old and new architecture which pushes right to the edge of the Indian Ocean. As soon as you cross the shore, it happens before your eyes with trains full of commuters zooming up and down the coastline as wave's crash precariously below the train tracks.
The closer you are to the shores of the Indian Ocean, the more you are going to witness newer infrastructure so why not opt for the opposite and grab a trishaw to Fort where colonial infrastructure becomes the main attraction.
If you are truly looking to experience Colombo, Pettah is the place to go. Pettah bazaar is a bustling 24 hour market where literally everything is bought, sold and repaired.
Cinnamon Gardens are located a few kilometres in land from Colombo's centre where things are a bit more stylish compared to places such as Pettah. Cinnamon Gardens was once as the name suggests, an orchard of cinnamon however today there are more buildings than cinnamon plants.
If you are in the gardens be sure to visit the National Museum to gain some insight into the country's history before heading off on an adventure, it will help you understand what Sri Lanka is all about.
One of the most interesting places in Colombo is Galle Face Green, which is a long patch of grass running parallel to the ocean shore.
This is where games of cricket are constantly happening with the occasional ball being hit for 6 into the sea as the sun sets low over the Indian Ocean.
Galle Face Green is also a great place to sample some of Sri Lanka's best street food such as Kotthu.
A little bit further south, trains frequently zip along a narrow section of coastline with local commuters hustling for a spot by the trains doors.
Transport in Sri Lanka
Sri Lanka is quite easy to get around in terms of transport available, however if you are considering driving yourself or hiring a trishaw, you may want to think again.
Roads in Sri Lanka are relatively quiet in comparison to places such as India and Nepal but the road rules are still quite hectic.
Trains are a good way of getting around especially if you are heading from Colombo to Kandy or down south to Galle but expect the trains to be packed to the doors.
If you are travelling around Colombo, taxis are cheap but be sure to agree on a price before leaving.
Top Places to Visit in Northern Central Sri Lanka
Sri Lanka is known for its epic surf break and pristine beaches but to truly discover Sri Lanka's rich heritage, you're going to need to head to the Northern Central Region which is some 6 hours away.
Northern Central's history extends right from the time that the first people crossed from India to what is now known as 'the pearl' of the Indian Ocean.
With multiple capital cities being formed in the Northern part of Sri Lanka, a strong history has developed with many of these ruins becoming World Heritage Sites.
The Northern Central is known for its ancient cities and if you haven't been to Sri Lanka before, you may want to continue reading this article!
Dambulla
Despite what publications like Lonely Planet say about Dambulla being a 'town of no interest, cursed by heavy traffic', they would be very wrong to judge such a diverse and wonderful place by calling it so.
Dambulla is surrounded by massive granite formations which are covered in lush vegetation creating a unique backdrop.
Dambulla is the epicenter to surrounding temples such as the Cave Temple but it is also home to one of the busiest fruit and vegetable trade centres at the Dambulla Produce Market which is so crucial to the local economy.
Everything from bananas, mangoes and potatoes to imported onions from Pakistan are sold at wholesale prices here with businesses bargaining for the best prices before carting off the produce to Colombo.
Locals in Dambulla are some of the friendliest people you will meet even those who are hauling bags of potatoes, they are more than happy to stop and have a chat!
Habarana
Habarana is only a very small town that stretches north to south along a stretch of road but it has proven to be a lot more than that.
Habarana is the place to base yourself if you plan to go on safari to Minneriya or Kaudulla National Park.
One of the best places to stay in Habarana, is Cinnamon Lodge which is a widespread hotel bordering a large lake home to over 100 different species of birds and the odd cute but pesky monkey(s)!
Cinnamon Lodge is all about sustainability as it is located in a fragile environment therefore everything you eat comes directly from Dambulla market or is grown on the grounds of the hotel.
Dambulla Cave Temple
Dating back to the first century BC, one of the coolest places to visit in Sri Lanka is the incredible structures inside the Rocky Temple of Dambulla.
Filled with a huge number of Buddha statues, the caves you can wander through will be sure to impress you. Don't miss the peculiar reclining Buddha, which is claimed to be in parinirvana, or nirvana after death, and is a massive 14 metres long!
Yapahuwa Rock Fortress
Yapahuwa is a beautiful granite geological feature that used to be used as a fortress. Stretching 200m from the fertile ground beneath it, it was in use as far back as the 13th century.
It's a lot more than simply an old, historic ruin though. Yapahuwa offers an insight in how the kingdom of King Buvenekabahu's home would have looked like all those years ago.
No matter whether you are ascending or descending Yapahuwa, a trip to the summit can be quite difficult. The steps are steep and there's water flowing down the rock, making the granite slippery.
It's completely worth the effort of climbing though, and the panoramic views of the Sri Lankan countryside will leave you in awe.
Plus Yapahuwa isn't as popular as some of the other main attractions in the country like Sigiriya, so there's a good chance you'll have the views all to yourself.
Polonnaruwa
Polonnaruwa, the former 11th century capital city when King Vijayabahu 1 was ruler, is only a 45-minute drive from Habarana, so there's really no reason not to visit it when you travel to Sri Lanka.
Today it's a UNESCO World Heritage Site, and its popularity grows every year with people who come to this beautiful country from overseas.
It's quite a large site, spread out over a vast expanse of land, so the best way to explore it all is to rent a bicycle rather than trying to walk everywhere.
The 5 sections of Polonnaruwa are separated into the Royal Palace, the Northern Group, the small Southern Group, the Quadrangle and the small Island Park, with a bunch of other ruins found elsewhere on the site.
Don't miss exploring the Polonnaruwa Quadrangle, which is one of the highlights of this place thanks to the way the structures are built around each other.
Vatadage is the one not to be skipped, and is arguably the most impressive feature with its dilapidated walls, circular relic house and two terraces that surround the Buddha.
Anuradhapura
One of the country's many UNESCO World Heritage Sites, the famous Anuradhapura is best known for being home to a relic of the sacred Buddha's tooth, which is encircled deep within the city.
The Abhayagiri Dagoba (dagoba means stupa) used to stand over 100m tall, but it has fallen apart over the years to be much lower than this today.
Another of the main dagobas here is Jetavanarama, which is quite similar to Abhayagiri. Jetavanarama was made with over 90 million bricks, which makes it one of the largest man-made structures on earth from its era, with only the Great Pyramids of Egypt beating it out.
While you're here don't miss out on Sri Maha Bodhi, the most sacred of all Buddhist monuments in Sri Lanka. This is the oldest Bodhi tree in all of Asia, with estimates putting it at over 2000 years old.
It's found in the centre of the temple so nobody can touch it, but the branches spread right out over the temple walls so if you're really lucky you might see one of the sacred leaves falling from the sky.
Sigiriya Rock
By far the most popular place to visit in all of Sri Lanka's northern central region is Sigiriya Rock, also known as Lion Rock.
Here you'll find busloads of visitors heading to the old stronghold of Sigiriya, which used to be under the rule of King Kassapa in the 5th century.
Don't let the sheer number of tourists put you off – it's well worth dealing with the crowds for as it is seriously of of the most impressive sites in the entire country.
There's a cool stairway that takes you right to the top of the rock, so if you're scared of heights at all maybe sit this one out.
You definitely can't miss the two giant lion's feet at the base of Sigiriya, and the feet act as a passage to the top of the fortress.
The views from the summit are, as expected, awesome.
Ritigala Ancient Monastery
Ritigala is a very special place in Sri Lanka, and its location makes it even more so, with the 4th century ruins being in the heart of the Ritigala Nature Reserve and boasting a number of turquoise creeks flowing right by.
The reason most people visit this monastery is to hike to the Ritigala Peak, but before you start you need to take a 30-minute Jeep ride from the main road and deep into the forest.
Today this is where monks of all ages and levels come and live during their practice.
A track flows from ruin to ruin, and eventually finishes up in a dead end which is a wonderful place to simply kick back and soak up the ambiance of Ritigala.
Accommodation in Northern Central Sri Lanka
Cinnamon Hotels based in Habarana is the perfect place to relax all while being closely positioned to all of the main attractions in this part of Sri Lanka.
Be sure to read my review of the Lodge in Habarana!
Staying Safe in Sri Lanka
Sri Lanka endured a terrible past but don't let that put you off going to truly one of the most beautiful places in Asia.
The people of Sri Lanka are so friendly and will offer to feed you and put you up for a night. However if you do run into trouble, embassies and consulates are located in Colombo so be sure to know their location and contact number if you do encounter problems.
Always keep your belongings close including your passport, camera gear and money.
Travel Packing List
Sri Lanka is a very hot and humid place which endures a daily down pour of rain almost everywhere. If you have forgotten an item, it will be easy to purchase once in Sri Lanka.
Here are a few items I highly recommend:
Breathable shirts
Shorts that cover the knees (especially good for visiting temples)
Swim shorts
Underwear
Hat
Hiking shoes
Joggers
Flip flops
Towel
Socks
Sunscreen
Toiletries
Sarong (always comes in handy)
Tips for Travelling in Sri Lanka
Here are some of my best tips when it comes to travelling in Sri Lanka, and especially in the Northern Central region.
Etiquette When Visiting Temples in Sri Lanka
One of the things that we as visitors need to respect when visiting a foreign country is local law. Temples and stupas in Sri Lanka require both men and women to have covered shoulders and covered knees so make sure to bring long pants and a t-shirt.
When walking inside a temple, please remove your shoes and your hat before entering and refrain from speaking loudly.
When visiting a stupa it is customary to walk in a clockwise direction otherwise known as circumbulation.
Visiting Rock Formations
Visiting rock formations such as Ritigala, Yapahuwa and Sigiriya are to some locals considered to be a sacred place, so please respect that by wearing appropriate clothing and avoid such gestures like "celebrating when getting to the top of the rock".
You are not there to 'conquer', you are there to respect that place's cultural values. Please be respectful toward the people of this beautiful country.
Get Familiar with the Local Currency
I can never stress how important it is to be accustomed with the local currency. I always take a small writing book with me with currency conversions to ensure I know how much I am spending.
Don't Drink Tap Water
Tap water in Sri Lanka can make you quite sick so be sure to stick to bottled water. Another good tip to save using bottled water is to ask if the hotel has purified water to which your bottle can be refilled.
Carry Toilet Paper
Northern Central areas especially when visiting places such as Ritigala, toilet paper is one thing that you will not find. Carry a spare roll just to be safe.
Travel Insurance
Travel insurance will save you big time and your pockets if you find yourself in a hospital. Get insurance before you leave your home country and know how to contact your insurance provider in the case of an emergency. Read our guide all about travel insurance here.
Photos
Always ask permission when taking photos of people. If they say 'no' please respect that. If you see a military checkpoint, bridge or dam DO NOT take a photo unless you want your camera smashed on the ground. Places like Sigiriya have photo sensitive sites and if you are told not to take photos, I'd advise not to.
Here's our tips for travel photography.
Read Our Sri Lanka Posts
From exploring ancient ruins to carving up epic waves, here's our list of the 10 best things to do in Sri Lanka. Sri Lanka without a…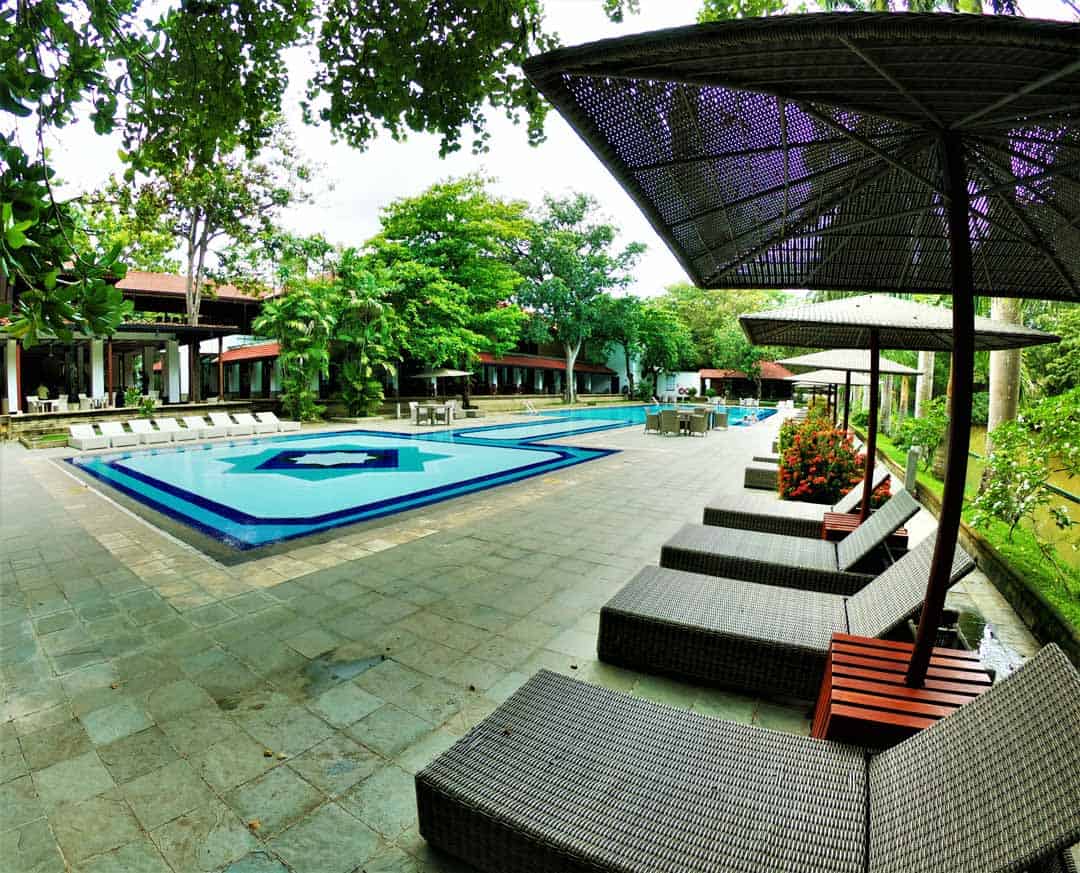 Located at some of the best locations in Sri Lanka, Cinnamon Hotels is that one hotel chain that puts in that little bit extra to…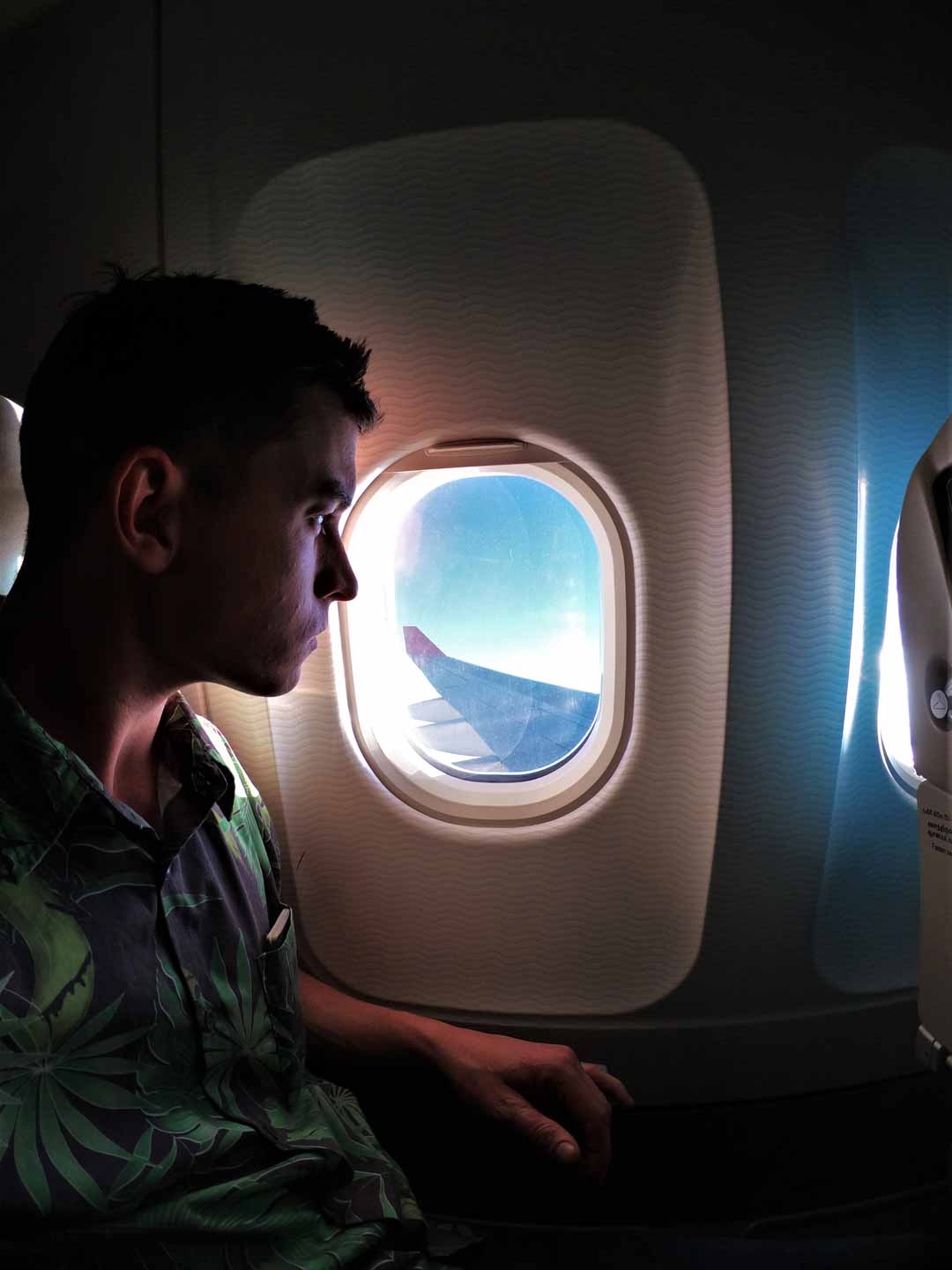 Flying halfway across the world for 1 week may not be worth it but when you fly with an airline as comfortable as Sri Lankan…