Enjoy my personal favorite 2-week Florida road trip itinerary, based on my experiences of growing up in the state.
There are plenty of incredible things to do in Florida. And taking a trip around Florida is a great idea, whether you go solo or with friends and family.
While there are many great places to visit in the US, Florida is a destination on its own.
Known for its beaches, sunshine, wildlife and a variety of attractions, Florida has so much to offer a traveler.
Whether you're visiting from out of the country or just out of state, taking a road trip through Florida will give you the best opportunity to see and do amazing things.
From racing through all of the rides at the theme parks in Orlando to being lazy along the beaches of Daytona or Miami, you can go as fast or slow as you like.
Find yourself immersed in the history of St. Augustine, the oldest town in North America, or at the cutting edge of space at the Kennedy Space Center.
Absorb the Latin and Caribbean influence in Miami's Little Havana or Tampa's Ybor City or set out to explore the wildlife and uniquely Floridian landscapes of the Everglades or the Florida Keys.
There really is so much to do, and you'll find some of the best beaches in the country here. And driving gives you the best opportunity to experience Florida at its finest.
So let's get into this incredible Florida road trip.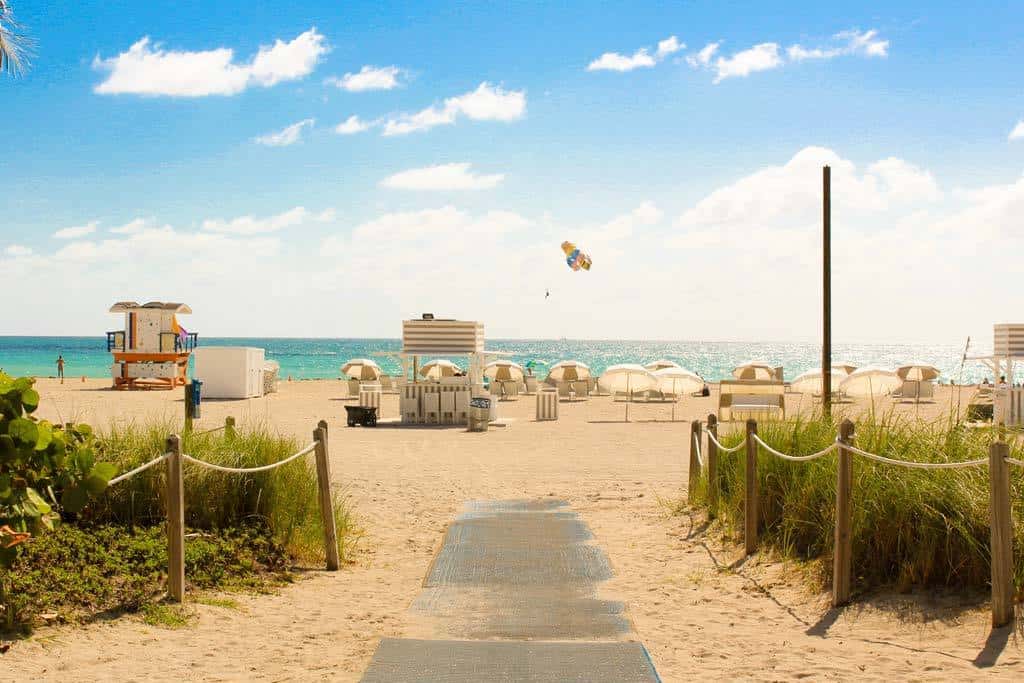 Beginning Your 2-Week Florida Road Trip
Where you begin your ultimate Florida road trip is up to you. If you are driving your own vehicle into or from another part of the state, then pick up on this itinerary at its closest destination.
For example, if you're traveling from the East Coast then you'll likely take Interstate 95 straight down and your first stop would be St. Augustine or Daytona Beach.
But if you are flying into Florida then we'd recommend you consider both beginning and ending your Florida road trip in either Orlando or Miami.
This road trip in Florida is circular, so you can pick up on it wherever it is most convenient for you.
But Orlando is in Central Florida, has a great airport for both domestic and international flights and will allow you to strike off in any direction you'd like.
On that note, let's begin!
The best way to get around is to rent a car and explore on your own! We recommend Rental Cars, which has the largest range of vehicles for the best value on the market.
Arrive in and Enjoy Orlando (3 days)
If you are flying into Florida, Orlando is a great place to begin your Florida road trip. It is located right in Central Florida so you can start off in any direction.
There is a large international airport that will allow you many rental car options. And there are also plenty of awesome things to do in Orlando itself.
So whether you are flying in on a long journey and want a few days to adjust or you are ready to hit the road, Orlando is your best first stop.
Orlando is most known for its various theme parks. But there are also plenty of other great things to do in Orlando.
You could easily spend a few days at either Disney World or Universal Studios parks.
Disney World offers great attractions such as the iconic Magic Kingdom and Epcot as well as rides such as Pirates of the Caribbean, Big Thunder Mountain and Space Mountain.
Spend time exploring Downtown Disney whether you venture into the park or not.
At Universal Studios you can see your favorite superheroes and ride The Hulk, Spiderman, Transformers and Revenge of the Mummy.
Of course, if you're a fan of Harry Potter you can't pass up the opportunity to visit the Wizarding World of Harry Potter through either Universal or it's joint park Islands of Adventures.
If you're just looking for a great place to people-watch while grabbing a delicious bite to eat and maybe a concert or show of some sort, Universal City Walk at the front gates of the park will keep you busy for hours.
If you're not interested in theme parks, head down to International Drive and take your pick of entertainment options. You could walk or drive your way through days of activities.
A few of our favorite ideas are I-Drive Nascar, Ripley's Believe It or Not, iFly indoor skydiving and Wonderworks.
There are tons of great restaurants in this part of Orlando and most hotels along I-Drive have shuttles that will take you to virtually all of the top Orlando attractions.
READ MORE: Plan the perfect 3 days in Orlando with this itinerary.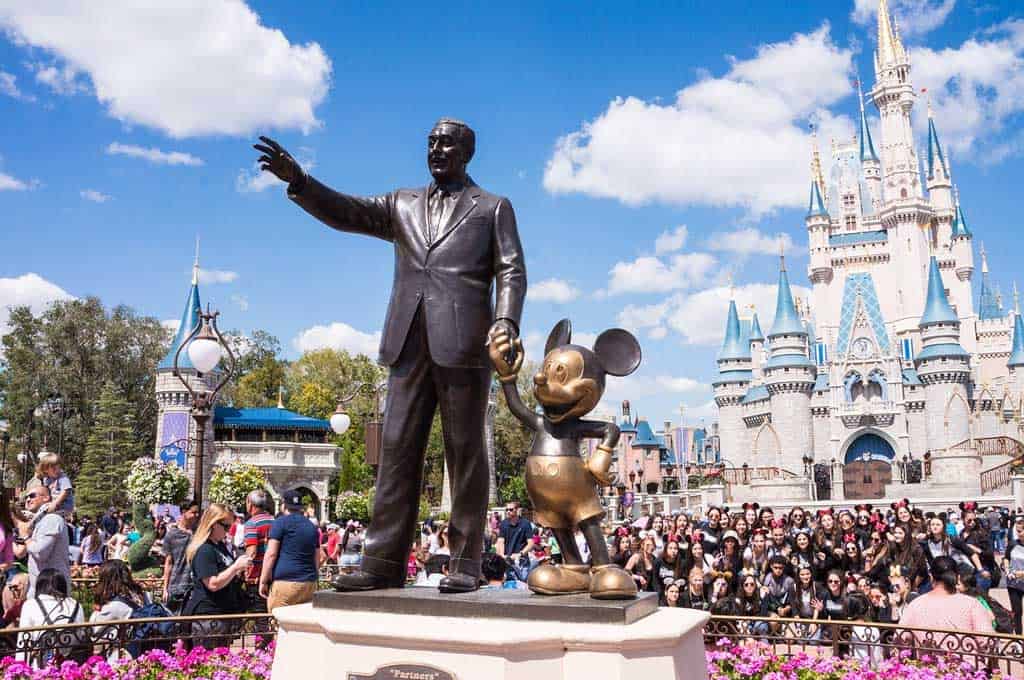 Drive to St. Augustine (1 day) / Daytona Beach (1 day)
After leaving Orlando you can literally head in any direction. But we recommend that you start by heading northeast along Interstate 4 toward Daytona Beach.
The drive will take approximately 1 hour and will connect with Interstate 95.
From here you can either stop for the day in Daytona Beach or travel another hour north to St. Augustine.
You could also travel inland through the Ocala National Forest State Park or Blue Spring State Park, for scenic views on the way to St. Augustine.
If you spend the day in St. Augustine don't worry as you'll pass right through Daytona Beach on your way to Miami.
But we'd recommend that you plan to visit St. Augustine as it is the oldest city in America and is full of history and the small-town charm for which Florida is known.
In St. Augustine, the obvious first thing you're going to want to do is to explore the historic fort, Castillo de San Marcos. Built by the Spanish who settled the area, this fort has seen it all over the past few hundred years.
Then wander through Old Town St. Augustine along St. George Street. Grab a bite to eat at The Columbia restaurant and wash that down with ice cream or other sweets from Kilwins.
Step into whatever shop grabs your attention to pick up a souvenir or anything you might have forgotten to pack.
Pick up a bottle of wine from San Sebastian Winery or some whiskey from Ice Plant Bar. And be sure to catch the sunset from at or along the Bridge of Lions.
There are several beaches to enjoy, a lighthouse you can climb and a fun trolley that will take you all over the small city and fill you in on the history and quirky facts of the area.
It's only a 40-minute drive north to Jacksonville and Jacksonville Beach if you have time and are interested.
READ MORE: Check out these great things to do in St. Augustine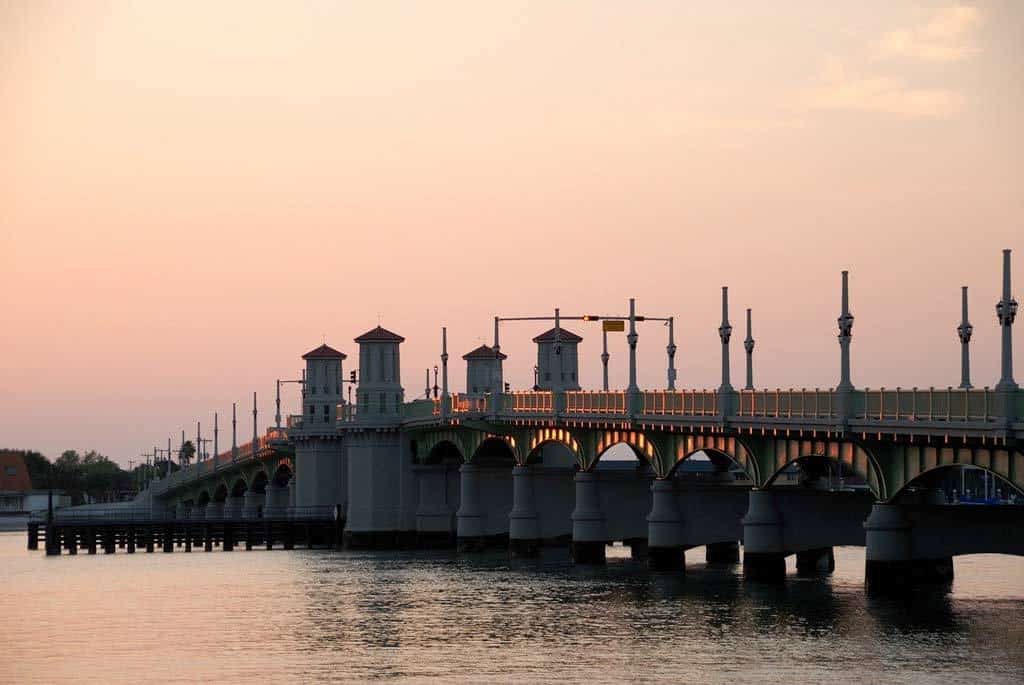 From St. Augustine, you will drive an hour south on Interstate 95 to reconnect with Daytona Beach.
If you didn't stop before, now is a great time to spend a day enjoying a world-famous beach that came to fame for the car races that eventually launched NASCAR and the famous Daytona 500.
While the races are now held at their own huge Daytona International Racetrack (worth a stop if you are interested in car racing) Daytona Beach remains one of the few beaches in Florida where you can still drive on the beach.
You could spend a few days relaxing at Daytona Beach in one of the many oceanfront hotels or resorts. But to keep things moving, we'd advise just one day here.
Read Next: Check out our post on all of the best things to do in Florida!
Drive to Miami with Stops at Kennedy Space Center and/or Cocoa Beach (1 day)
After leaving Daytona you will become pretty familiar with Interstate 95 as it will take you around 4 hours to travel south to Miami along the Atlantic Coast.
But there is a great stop along the way to break up the drive about an hour south of Daytona.
The Kennedy Space Center (KSC) is the heart of NASA's space program when it comes to launching spacecraft.
From Apollo 11 to the Space Shuttle program to the next phase in space travel to the moon, Mars and beyond, KSC deserves a stop from a historical standpoint.
You can easily make a day trip from Orlando if you'd prefer to keep moving.
But if you have ever wanted to see any of the rockets that have carried astronauts to the moon, or even have the chance to meet and have lunch with an astronaut, then make time for KSC.
If you're more into surfing than into space, the world-famous Cocoa Beach is right next door.
Stop into Ron Jon's Surf Shop to pick up your beachwear for the rest of the Florida road trip or take your photo with the statue of Kelly Slater, the hometown surf hero and arguably best surfer of all time.
You can quickly hop back onto Interstate 95 and continue the 3-hour drive south to Miami.
Fort Lauderdale, Vero Beach, and West Palm Beach are also on the route to Miami.
As a big city, Fort Lauderdale is packed with shopping, skyscrapers, restaurants, and a few nice beaches. It's nothing super special in my opinion, but if you want to include another stop on the way to Miami you can stop in Fort Lauderdale for lunch!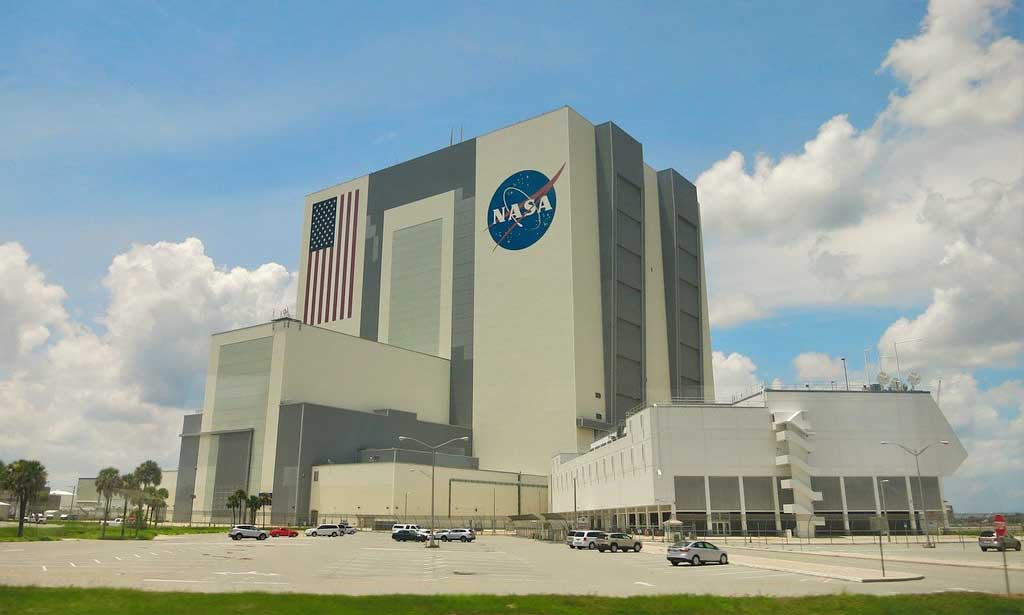 Explore Miami (3 days)
No Florida road trip is complete without a stop in Miami. And while you could easily plan a whole vacation around the city itself, we'd recommend no fewer than 3 days here.
If you're planning to drive to Key West (which we highly recommend!) then you may want to give yourself one day in Miami between Key West and Tampa just to break up the drive.
Otherwise, there is no end to the number of things you can do in Miami!
We'd advise that you divide your time in Miami between Miami Beach and the downtown area.
Plus there are a lot of great things to do in the near vicinity of Miami – including day trips to the Everglades National Park which houses the Shark Valley Visitor Center, and to Biscayne Bay National Park.
Miami Beach is best known for the glitz and glamour of South Beach. And while you don't have to be a millionaire to enjoy this part of the beach, you'll definitely find plenty of ways to spend money at the many shops, restaurants and bars that line South Beach.
Here there are also nearly a dozen beaches spread out along the ocean for you to enjoy. Many will offer kayak and SUP rentals and some will be less crowded than others.
In downtown Miami, there is also plenty to explore.
From enjoying the Cuban influence on the city in Little Havana, where you can sip Cuban coffee and eat authentic Cuban sandwiches, to admiring the massive amount of street art of Wynwood Walls, you are sure to stay entertained.
Enjoy Bayside Market or the Wharf to gawk at mega yachts, or take a sunset cruise along Millionaire's Row to see some of your favorite celebrities' homes.
If you're interested in professional sports, Miami has them all depending on the season.
READ MORE: Plan your perfect 3 days in Miami with this itinerary.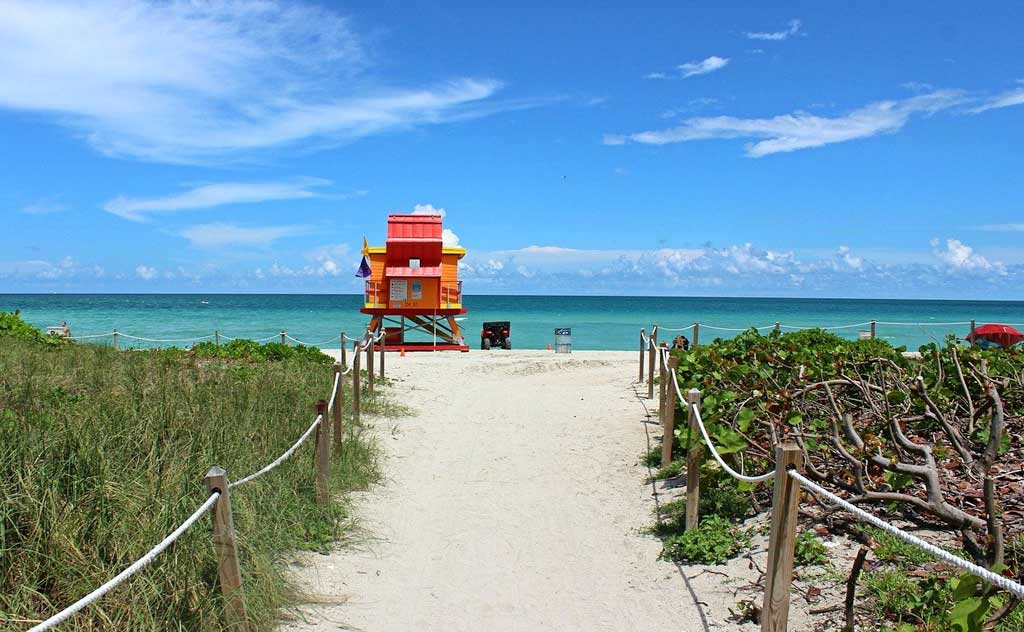 Road Trip to Key West (1-2 days)
From Miami, you are within a 4-hour drive to Key West. This drive is in itself one of the top Florida road trips and well worth the time.
Although Key West should be your ultimate destination for this part of the road trip, it is going to be incredibly tempting to stop at many places along the drive.
The northern Florida Keys (smaller islands) tend to feel much like the rest of the state of Florida.
But once you get around halfway down the Florida Keys you will see the stunning crystal blue water, flourishing palm trees and coral-white sandy beaches for which the Keys are known.
Some great stops along this portion of the Florida Keys road trip include:
Islamorada – See (and/or feed) massive tarpon at Robbie's Marina
Marathon Key – Count all of the miles as you drive across the 7-mile bridge
Big Pine Key – Enjoy a few hours (or the day) at the pristine Bahia Honda State Park
Key Largo – Snorkel or kayak in John Pennekamp Coral Reef State Park
Take in Key West (1-2 days)
Once you reach Key West you will immediately see and feel the vibrant life for which the island is known.
From the colorful houses and buildings to the nightly sunset celebrations, Key West is all about the high quality of living.
Depending on how long you took to drive from Miami to Key West, you're going to want to spend at least 1-2 days taking in the sights.
Of course, when you are in Key West you have to visit the Southernmost Point in the US. There's a statue in the shape of a buoy that you can't miss.
Wander through the old, colorful neighborhoods and be entertained by the quirky merchandise advertised in storefronts along Duval Street.
You could also spend the day on the water, renting everything from kayaks and SUPs to jet skis, powerboats or even going for a parasailing ride.
But whatever you do to stay busy enjoying Key West during the day, be sure to make it to Mallory Square for sunset.
With dozens of popular bars nearby made famous by the likes of Ernest Hemingway, you can grab your favorite drink and cheer the many street performers and artists who make their living at the water's edge each night.
The whole area turns into a party once the sun goes down so you can stay as social as you'd like at that point.
You could also take a day trip to the nearby Dry Tortugas National Park. Full of stunning coral reefs where you can kayak or snorkel, Dry Tortugas National Park is home to some of Florida's most beautiful marine life.
READ MORE: Plan the trip with these awesome things to do in Key West!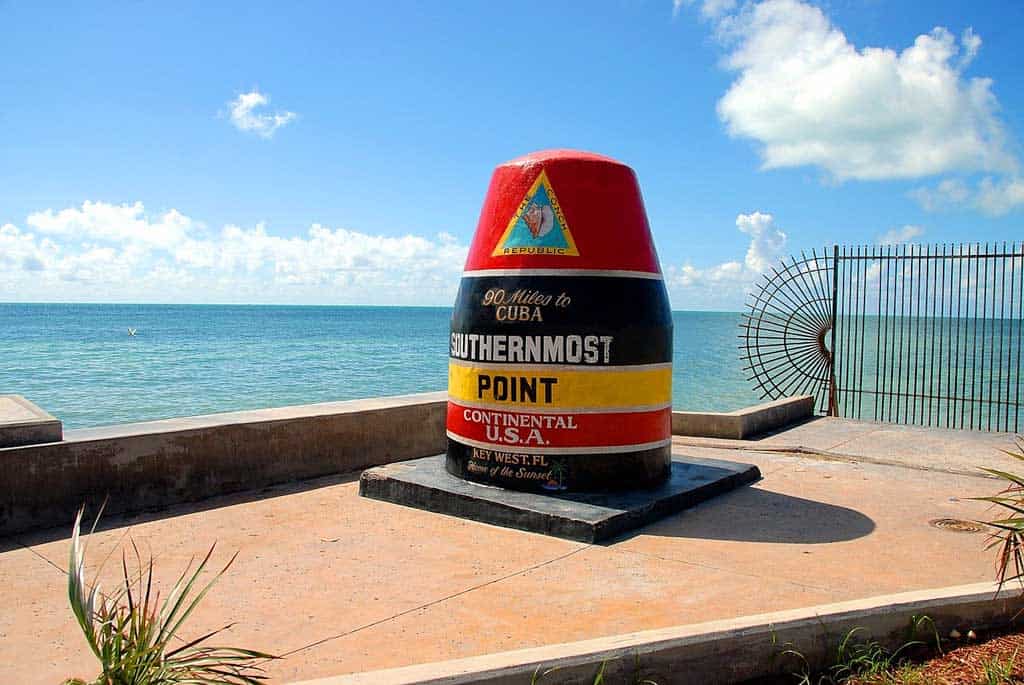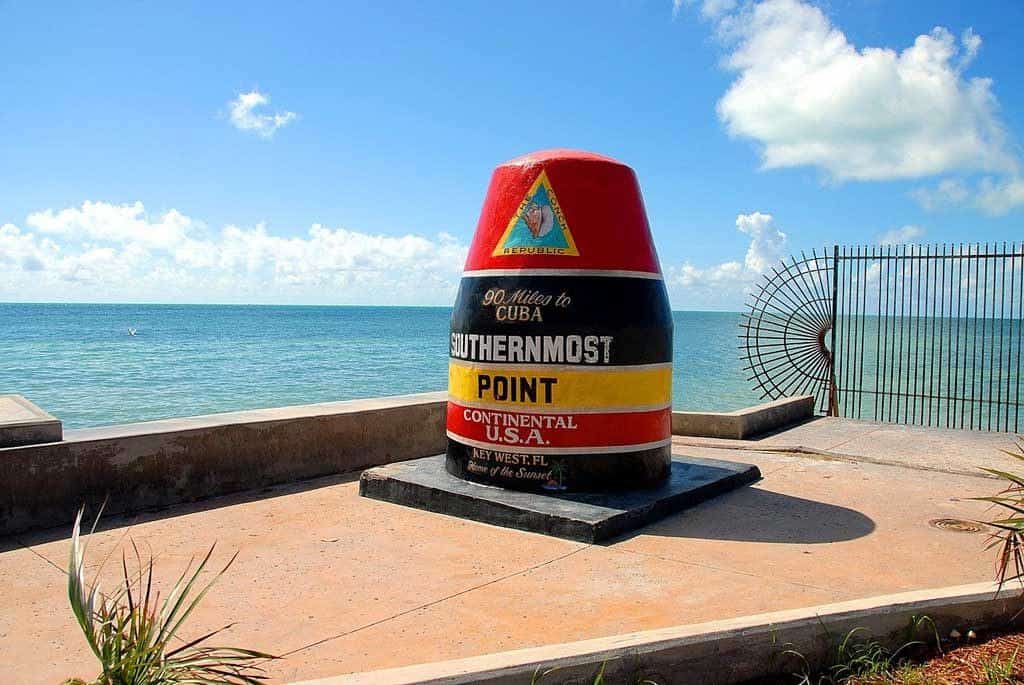 Make Your Way to Tampa (2 days)
The drive between Key West and Tampa is a long but scenic one along the Gulf Coast of Florida. We'd recommend you stop in Miami and finish doing anything you failed to check off your itinerary when you were there before.
Regardless of whether you stop or not, you'll pick up Interstate 75 in Miami and head northwest to Tampa.
This part of Florida is known for the number of smaller cities and towns that serve as vacation destinations, second homes and retirement communities and for good reason.
You could stop at any number of them as you need for a bite to eat, to fill up on gas or just stretch your legs. Naples, Fort Meyers, Venice and Sarasota are a few of the more popular places.
Fort Myers Beach is a popular spot for a beach day, and Sanibel Island is a gorgeous place to visit between the Florida Keys and Tampa.
But Tampa and the surrounding area on the Gulf Coast are also worth 2-3 days of your Florida road trip itinerary.
If you aren't tired of beaches yet (Florida has tons of them!) there are plenty of options to enjoy a different kind of west coast Florida beach. Florida's Gulf Coast tends to have calmer, warmer water so the beaches are relaxing and dreamy.
But there is also lots of things to do in Tampa itself that make it worth your time.
Venture into Ybor City, once the thriving center of Tampa, where the Cuban influence in the neighborhood can still be seen and experienced in hand-rolled cigars, the food and the historic buildings.
There's even a small park nestled in the area that is literally owned by Cuba and wild chickens roam the streets.
In downtown Tampa, you'll want to spend your time along the Riverwalk where most of the best activities will be.
Ride a water bike (yes, it is a bike-like machine you ride on the water), rent a SUP or stroll along the Hillsborough River and stop as you please. Check out a few museums and find plenty to eat at Armature Works.
You can also enjoy the beaches of Clearwater or Honeymoon State Park. Or get your thrills at Busch Gardens or Adventure Island.
If you have time for a day trip, a quick visit to Crystal River to kayak or swim with manatees is a popular excursion from Tampa! Or head to the nearby town of Tarpon Springs and check out the famous Tarpon Springs Sponge Docks.
READ MORE: Plan your perfect 3 days in Tampa with this itinerary!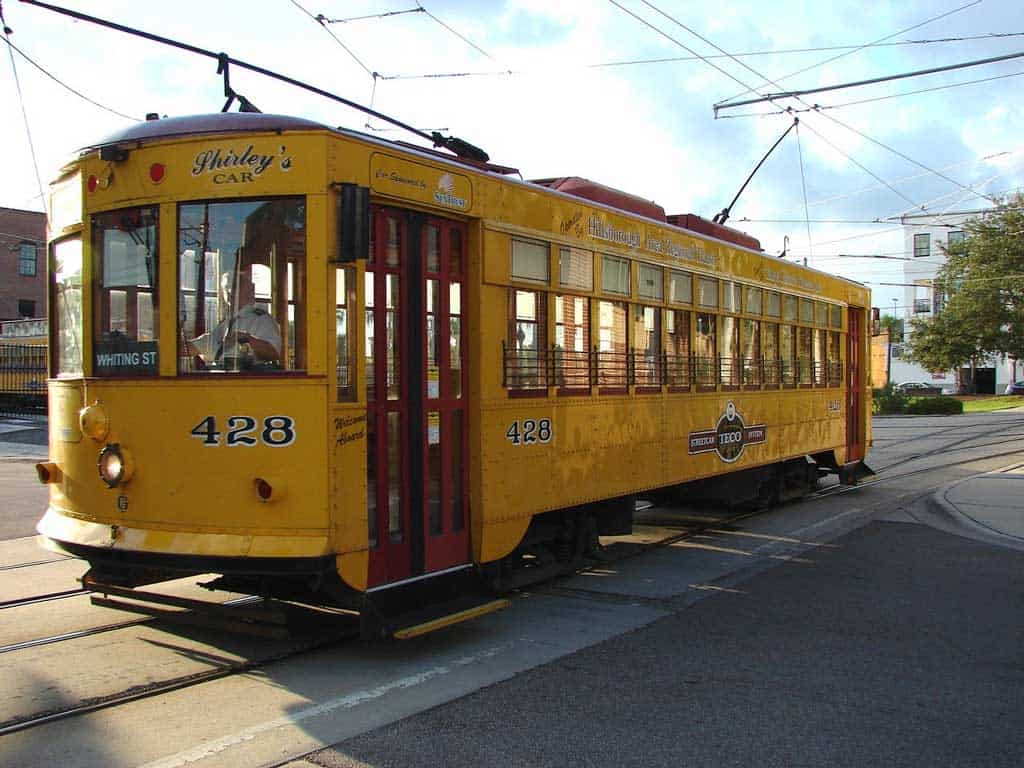 Return to Orlando (1 day)
As all good things must come to an end, your Florida road trip will end where it began in Orlando.
From Tampa, it is just over an hour along the other side of Interstate 4 to reach Orlando.
If you already spent a few days enjoying the city then you can plan to drive straight from Tampa to the Orlando international airport to catch your flight.
Just give yourself a little extra time for traffic and to return your rental car.
But if you have a few days left for Orlando, enjoy your time there! You can get around the city without a car, so if you want to save a few dollars on the rental and potential parking fees go ahead and drop off the car and catch a ride to your hotel from there.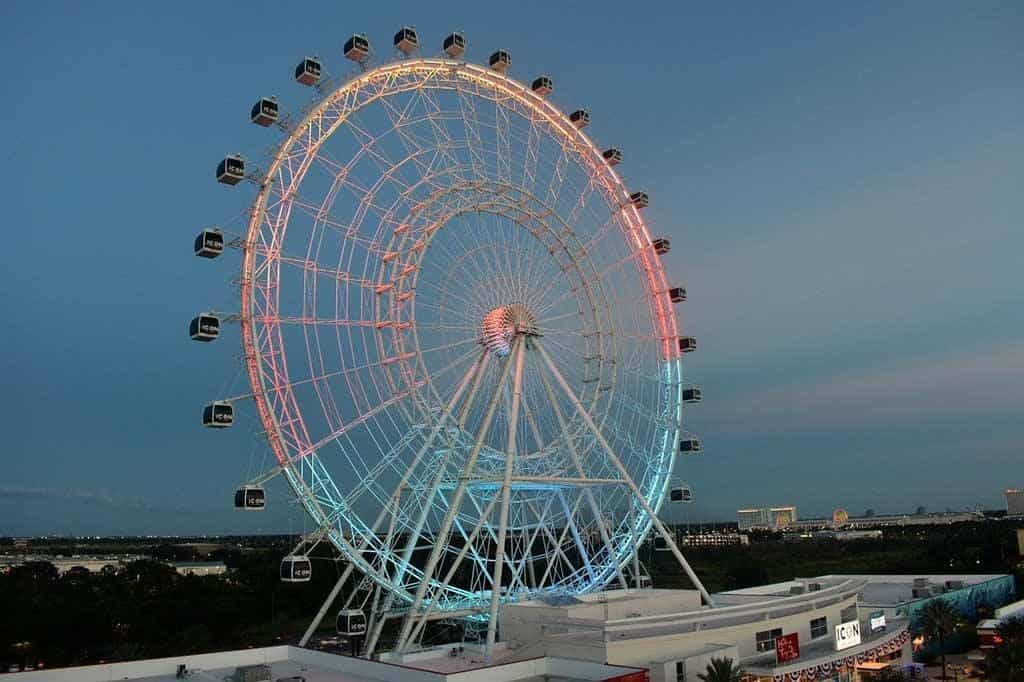 Other Excursions for Florida Road Trips
Florida is a rather large state and with so much to offer it is really impossible to see it all in two weeks.
In fact, there are entire sections of the state that we left off this 2-week Florida road trip itinerary to make sure you experienced the most you could in such a short amount of time.
So if you have more time and/or want to see and do more than just the major Florida attractions and highlights, there are many more options!
Here are some additional Florida road trip ideas. These will require a little more driving. But the rewards of the experience will be worth it for sure!
Read Next: Check out all of the other great places to visit in Florida!
To/At the Florida Panhandle
Swim with (or just view) manatees in the wild (Crystal River)
Snorkel for scallops (Steinhatchee or Cedar Key)
Float down a crystal clear spring (Itchetucknee)
See the original Blue Angel airplanes (Pensacola)
Enjoy Panama City Beach or Fort Walton Beach
Northeast Florida
Walk through history in St. Augustine (if you didn't already)
Collect prehistoric shark teeth (Fort Clinch State Park)
Ride horses on the beach (Amelia Island)
Play/watch a round of golf at The Players Championship at Sawgrass
Condensed Florida Road Trip Itinerary
If you were to break down the state of Florida into the most-visited cities in which to spend your time, these would include Orlando, Miami and Tampa.
So in worst case, if you had no interest in visiting the Florida Keys, St. Augustine, Daytona Beach or Cocoa Beach then you could have a much more condensed Florida road trip between Orlando, Miami and Tampa.
Of course, you'll miss out on the opportunities in some of the smaller cities and towns along the way.
But you will spend less time driving between places and more time exploring all the great things to do in and around the cities themselves.
We'd still recommend that you make a circular route between the three cities. But whether you started in Orlando, Tampa or Miami would be entirely up to you.
The entire loop between these three cities is around 600 miles, leaving you plenty of time in the cities themselves.
Wherever you choose to spend time during your Florida road trips we hope that you enjoy the state as much as we do!
There is a reason people flock to the state year after year and we want you to see why!
DISCLAIMER: Some of the links in this article are affiliate links, which means if you book accommodation, tours or buy a product, we will receive a small commission at no extra cost to you. These commissions help us keep creating more free travel content to help people plan their holidays and adventures. We only recommend the best accommodations, tours and products that ourselves or our fantastic editorial team have personally experienced, and regularly review these. Thanks for your support, kind friend!