Trying to find great activities and attractions in Circus City? Our guide to the best things to do in Sarasota is all you need to plan the perfect trip!
Near Tampa Bay in southwest Florida, Sarasota is a tropical paradise that satiates nature lovers, adventurers, and those looking to take a load off and relax in the tropical breeze.
Its long stretches of sugar-white beaches, sparking clear waters, native mangroves, and expansive parks leave plenty of opportunities to step out to enjoy the great outdoors.
Sarasota county is full of rewarding activities and experiences to take part in. From its historical museums, sprawling parks, exceptional art galleries, scenic beaches, and appealing tropical weather, a trip to Sarasota can cater to all types of likes and interests.
Take on the crystalline ocean waters on a sunset cruise, or dip your toes in the sand while bathing in the sun. Or learn about local history and hidden gems with an engaging, informative walking tour.
This article explores the best things to do in Sarasota during your trip so you don't miss out on top attractions that draw in millions of visitors to this tropical oasis each year!
The Best Things to Do in Sarasota, Florida
Our list of the best things to do in Sarasota ranges from interacting with exotic animals at the Big Cat Habitat Gulf Coast Sanctuary to engaging artistic expression and curiosity at the John Ringling Museum of Art.
There's plenty to do and much to see in Sarasota, so get ready for a world of adventure!
Check out our brand-new ultimate guide to the best things to do in Florida for more ideas!
1) See Reptiles Up Close At The Sarasota Jungle Gardens
A family-owned and operated hot spot tourist attraction, the Sarasota Jungle Gardens draws in visitors from all over to explore its ten acres of botanical gardens paired with a family-friendly petting zoo.
One of the oldest continuously operated attractions in Florida, the gardens were constructed in 1939 and have since become one of the best things to do in Sarasota.
More than 200 species of native and exotic animals call the Sarasota Jungle Gardens home, including pink flamingos, alligators, iguanas, parrots, and crocodiles.
Daily shows welcome visitors to experience and learn more about these fascinating creatures with the chance to have one-on-one interactions with them after the show.
Address: 3701 Bay Shore Road, Sarasota, FL 34234, United States
Hours: 10 am – 4 pm
Cost: $21.99
2) Go For A Stroll Through The Marie Selby Botanical Gardens
Featuring two campus locations, the Marie Selby Botanical Gardens totals 45 acres of stunning native Florida ecosystems.
The Historic Spanish Point campus is less than ten miles from the downtown Sarasota campus. It has 30 acres along Little Sarasota Bay, boasting an impressive collection of native Florida plants along scenic nature trails.
Tour historic buildings, such as the Guptill House, built entirely with Florida yellow pine in 1901.
The downtown campus is 15 acres off Sarasota Bay, with stunning display gardens, a bayfront mangrove walkway, and a host of native, desert, and rainforest plant species. Visit the eight greenhouses to gaze at vibrant displays of bromeliads and orchids collected by the Gardens' scientists.
Located just off the bustling South Palm Avenue, Marie Selby Botanical Gardens is definitely one of the best things to do in Sarasota county!
Address: 1534 Mound St, Sarasota, FL 34236, United States
Hours: 10 am – 5 pm
Cost: $26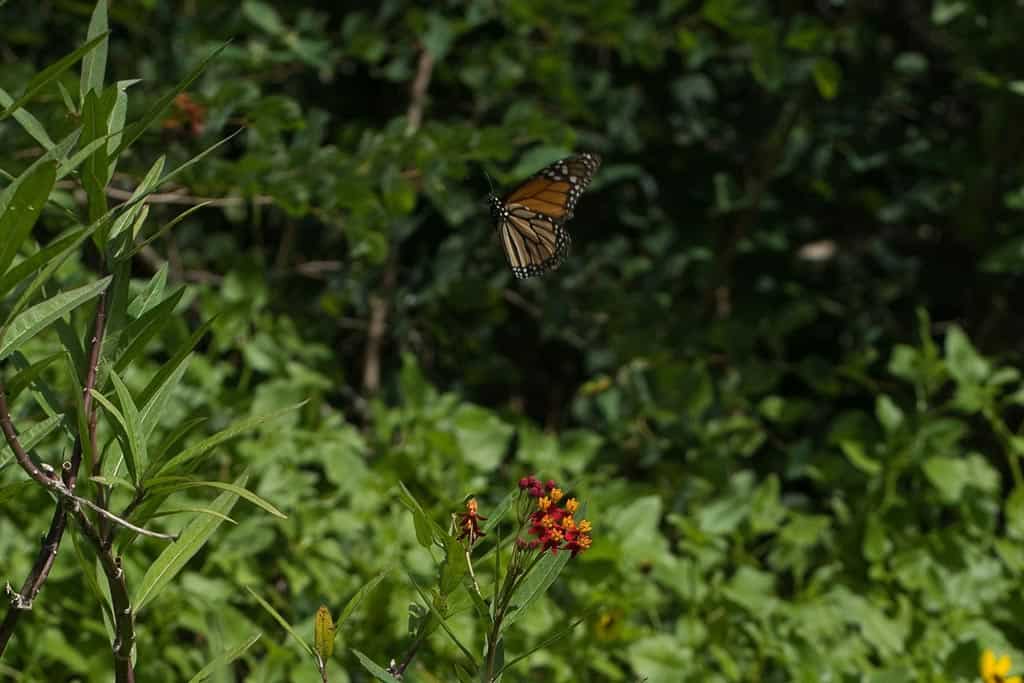 3) Peer At The Vintage Car Collection At The Sarasota Classic Car Museum
Home to an exceptional collection of vintage cars, the Sarasota Classic Car Museum is renowned for its displays of cars, some of which are rare or have been owned by prominent celebrities.
Officially recognized as the second oldest continuously operating antique car museum in the United States, the museum is a leap back to the start of one of the greatest inventions.
More than 80 antique cars are preserved inside the Sarasota Classic Car Museum, many of which are from the world's top automobile manufacturers, including Edsel, Alfa Romeo, and Ferrari.
The Sarasota Classic Car Museum features a collection of Rolls Royce autos from famous circus magnates John and Mable Ringling and numerous other classic and muscle vintage cars on display.
Peer at the intriguing differences between European and American cars and how the design of automobiles changed throughout history.
Address: 5500 N Tamiami Trail, Sarasota, FL 34243, United States
Hours: 9 am – 6 pm
Cost: $19
READ NEXT: Check out this post to plan your trip to visit Fort Myers!
4) Watch A Baltimore Orioles Training Match At The Ed Smith Stadium
The spring training home of the Baltimore Orioles, the Ed Smith Stadium, was previously the training location for the Chicago White Sox.
The intimate ballpark offers an up-close, in-the-action experience for baseball lovers to get into the competitive spirit of the game.
Purchase seats to enjoy popcorn, hotdogs, soda, and other tasty snacks while watching a training game as the Baltimore Orioles knock balls out of the park. Baseball lovers will undoubtedly have the time of their lives at the Ed Smith Stadium!
Address: 2700 12th St, Sarasota, FL 34237, United States
Tampa Bay is not far from Sarasota! Here is our list of the best things to do in Tampa if you're planning a visit there.
5) Observe Sharks Prowling The Waters At Mote Marine Laboratory & Aquarium
Open year-round, the Mote Marine Laboratory & Aquarium is mere minutes from downtown!
From dedicated explorers and world-class scientists, the Mote Marine Laboratory & Aquarium is heavily dedicated to learning more about marine environments while educating others on the importance of ocean conservation.
As the gateway to the ocean, the Mote Aquarium presents hundreds of marine species, including sea turtles, coral reefs, and sea jellies. Gaze in awe upon the 135,000-gallon shark habitat as these toothy predators prowl its waters.
Watch river otters play and fluidly glide through the waters. There's much to see and explore at the Mote Marine Laboratory & Aquarium!
Address: 1600 Ken Thompson Parkway, Sarasota, FL 34236, United States
Hours: 9:30 am – 5 pm
Cost: $26 (tickets must be purchased online in advance!)
6) Explore Downtown
Emitting an invigorating tropical and artsy vibe, downtown is the perfect place to find some of the top Sarasota attractions.
Quench the need for quality retail therapy at the various boutiques, galleries, and souvenir shops. Instead, grab a bite at the numerous upscale bistros, enticing bakeries, and lively pubs.
Next, join a historic walking tour to learn more about downtown Sarasota's impressive architecture and hidden gems.
Then, catch a show at the Asolo Repertory Theater, founded by some of the 20th-century theater's most influential people, Robert Whitehead and George Wood. The theater is reputed for hosting one of the largest Shakespeare festivals in the nation.
Or head over to the Van Wezel Performing Arts Hall for more entertainment! Or for some fresh air, have a picnic or a walk in Bayfront Park.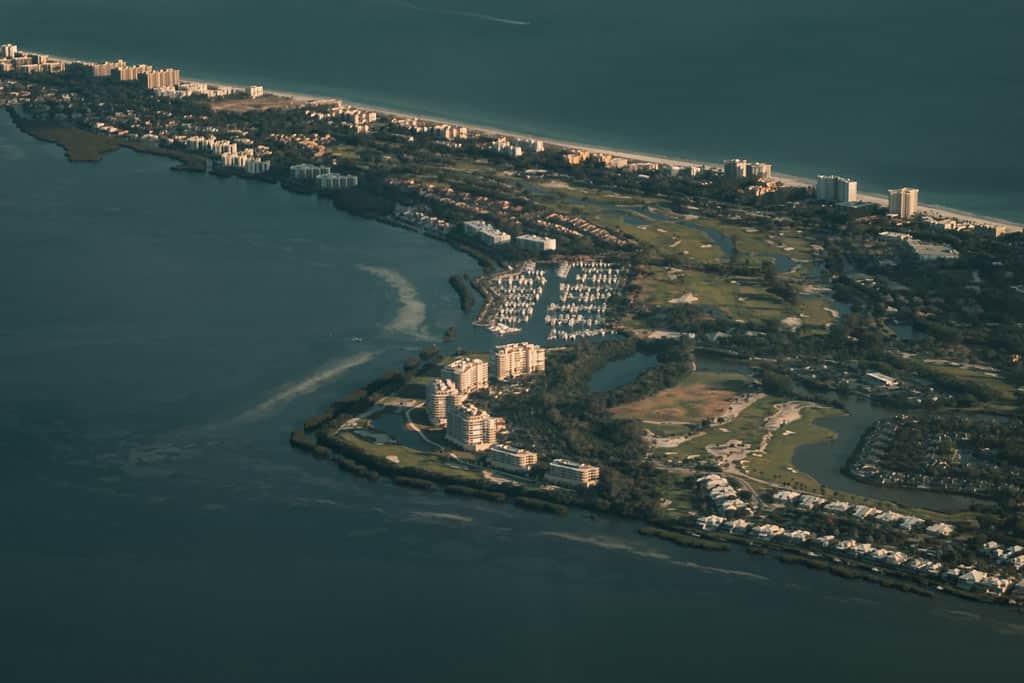 7) Take A Hike At Myakka River State Park
One of the largest and oldest parks in Florida, Myakka River State Park is a primeval location that sets back visitors to the time of Spanish explorers and early Native Americans once trekked through.
The park protects the ecosystem around the first state-designated wild and scenic river in Florida, the Myakka River. People flock to Myakka River State Park to hit the river, from kayaking and fishing to canoeing and boating.
Others wishing to remain on the dry land stick to the biking and hiking trails winding through the park.
Address: 13208 State Rd 72, Sarasota, FL 34241, United States
Hours: 8 am – 6 pm
Cost: $6 per vehicle
8) Challenge Yourself With A Bike Ride Through Legacy Trail
An 18.5-mile recreational rail trail, Legacy Trail stretches from Fruitville Road in Sarasota to the Historic Venice Train Depot in Venice.
Considered one of the best bike trails in the Sarasota trail system, bikers head to Legacy Trail to take its paved route over land and bridges while reveling in the scenery.
Throughout the trail are signs marking fun highlights of local history. Rent a bike or a pedal-powered Surrey Ride to take on all of Legacy Trail, or, if you're more inclined, take on the trail by foot!
This is one of the top Sarasota attractions for active travelers!
9) Sit Down For A Performance At The Florida Studio Theatre
One of the major cultural institutions on the Gulf Coast, the Florida Studio Theatre specializes in contemporary theatre.
Since its founding in 1973, the Florida Studio Theatre has expanded to five small theatres spread across downtown Sarasota to promote a one-of-a-kind, professional experience.
They include Bowne's Lab Theatre, the Goldstein Cabaret, the John C. Court Cabaret, the Gompertz Theatre, and the Keating Theatre. Each creates an intimate atmosphere and space to entertain different tastes.
As the largest subscription theatre in Florida, plus one of the largest in the nation, the Florida Studio Theatre presents a wide variety of programs, from improv and mainstage to cabaret and children's theatre.
Check the website for upcoming shows and events!
Address: 1241 N Palm Ave, Sarasota, FL 34236, United States
10) Hit The Sand At Siesta Key Beach
The renowned Siesta Key Beach is located in south Sarasota county, famous for its white-sugar sands and crystal clear waters. It was ranked the #1 beach in the nation by TripAdvisor in 2020!
This little tropical paradise of Florida seduces visitors from all over to bask in the sun, dip their feet in the sand, collect sea shells, and cool off in the refreshing ocean waters. Watch the competitive beach volleyball tournaments hosted almost every weekend. Rent out boogie boards and surfboards to hit the waves.
Ride the Siesta Key Breeze Trolley, shop at the nearby Siesta Key Village, join an e-bike tour along the beach, or rent a jet ski for a thrilling ride across the waters. Or visit the nearby Siesta Key Rum Distillery for a guided tour of the tasting room. The options are endless!
Siesta Key Beach is an excellent family-friendly destination with nearby ice cream shops to end a perfect day at the beach.
Address: 948 Beach Rd, Sarasota, FL 34242, United States
Hours: 6 am – 12 am
Cost: Free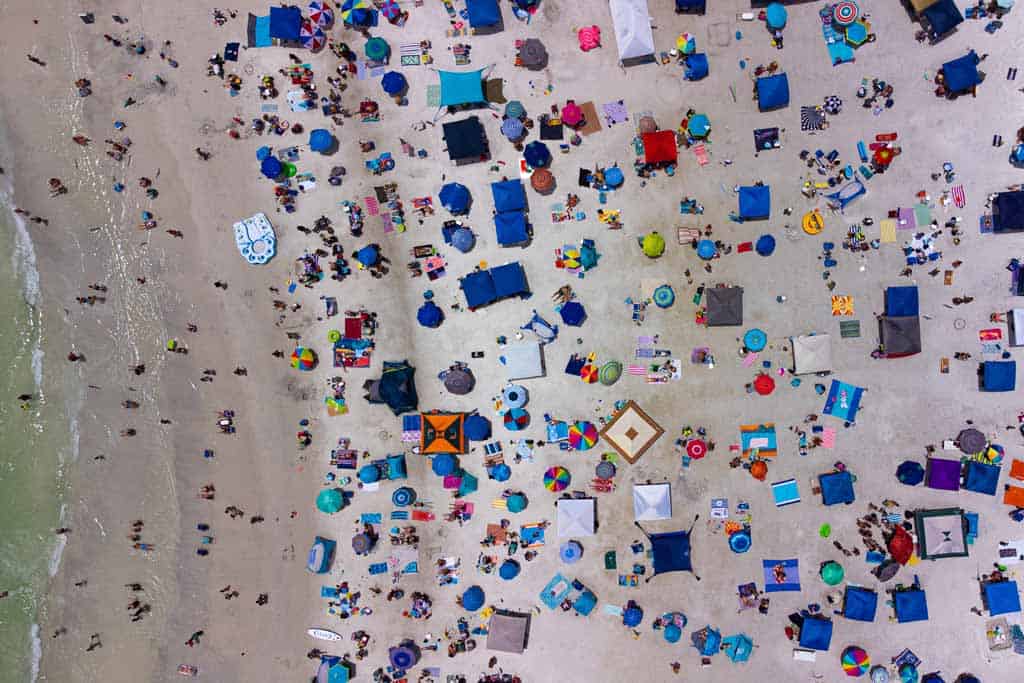 11) Visit The Big Cat Habitat Gulf Coast Sanctuary
A sanctuary to big cats and other exotic animal species, the Big Cat Habitat Gulf Coast Sanctuary is dedicated to the animals that call it home.
It acts as an in-between placement for animals in need, a permanent home for animals that would not survive in the wild, and educates visitors on the importance of conservation.
Experience a free live encounter with these massive cats. Then, enjoy a private interaction with wallabies, lemurs, foxes, and more with a reservation through Big Cat Habitat Gulf Coast Sanctuary.
Learn about current animal topics and habitat preservation's criticalness as you tour the sanctuary protecting 300+ animals.
Address: 7101 Palmer Blvd, Sarasota, FL 34240, United States
Hours: Wednesday – Sunday 12 pm – 4 pm
Cost: $25
Read next: The Perfect 3 Days In Tampa Itinerary
12) Bask In The Outstanding Acoustics At The Sarasota Opera House
A historic theatre turned opera house, the Sarasota Opera House has been renovated to exude refinery and class as visitors come upon its stunning Mediterranean Revival-style architecture.
Back in the day, the opera house was founded as the Edwards Theater and later named the Florida Theater before becoming an opera house. It once hosted big names in live music such as Elvis Presley and the Ziegfeld Follies shows.
Today, the venue is well-known for its outstanding acoustics and entertaining live opera performances. Reserve a seat here to taste Sarasota's talent in a historical setting.
Located in the heart of downtown Sarasota, the opera house is conveniently settled near boutique shops and fine dining restaurants to extend your adventures in Sarasota.
Address: 61 N Pineapple Ave, Sarasota, FL 34236, United States
Hours: 10 am – 5 pm, Closed Sundays
13) Buy Fresh Local Goods At The Sarasota Farmers Market
The Sarasota Farmers Market is a lively social activity joining together locals and tourists to enjoy the best products!
At the Sarasota Farmers Market, you can find numerous vendors selling fresh and unique goods, focusing on farmed produce from local farms and growers. Sarasota Farmers Market is proud to support its community by connecting local chefs, artisans, growers, and farmers in the area.
A walk through the often-crowded Sarasota Farmers Market fills the air with smells of freshly baked artisan goods and fragrant flowers. Take your pick of fresh produce, local art, fantastic art, baked goods, and other delightful treats.
Address: N Lemon Ave, Sarasota, FL 34236, United States
Hours: 7 am – 1 pm Saturdays
14) Join A Sunset Cruise At Lido Key Beach
Famous for its eco-tourism and water-based activities, Lido Key Beach is a short, worthwhile drive from Sarasota.
There are a host of activities to take on at Lido Key Beach. First, catch your biggest catch yet with a day of deep-sea fishing. Then, reserve a romantic sunset cruise with your beau.
Next, go dolphin-watching to see these majestic creatures leap through the ocean's waters as they play. Or try your hand at sailing or watch the experts work as you relish in the scenic panoramic views. Or simply settle down on the fine sand of Lido Beach and simmer in the sun for a nice suntan!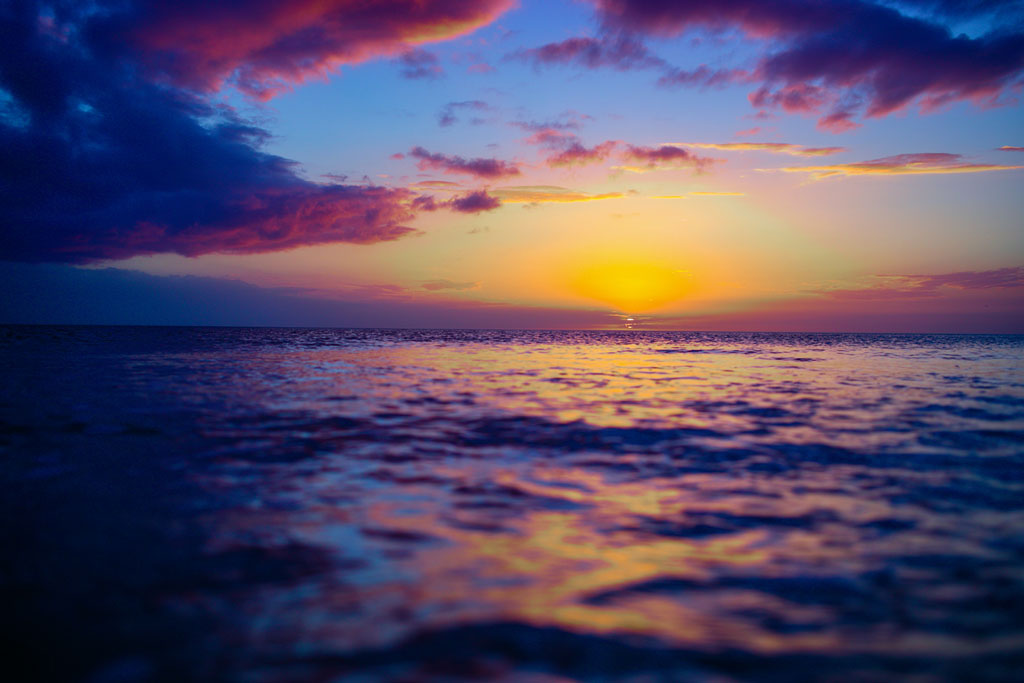 15) Spend The Day Outdoors At Lake Manatee State Park
Stretching three miles down Lake Manatee, its namesake, Lake Manatee State Park is a quaint getaway perfect for fishing, picnicking, and de-stressing.
Many anglers flock to Lake Manatee State Park for great opportunities for freshwater fishing off its shores, off the park's fishing docks, or on a boat. Visitors can easily access the lake from the docks to go kayaking, canoeing, and boating.
Lake Manatee State Park has a swimming beach for anyone wishing to cool off, swim, or bask in the sun. Nature trails traverse the park and wind through hardwood forests, pine flat woods, and depression marshes.
Unfortunately, visitors will not be able to see manatees at the park. The dam established across the river in the 1960s prevents manatees from accessing Lake Manatee. But on this nearby guided dolphin and manatee tour, a local guide takes you through Sarastoa's waters and mangroves by kayak or stand-up paddle board.
This experience offers opportunities to see dolphins jumping through the waters and manatees munching on seagrass while learning about Sarasota's impactful history. It's easily one of the best things to do in Sarasota, Florida!
16) Pull Out Your Inner Athlete At Nathan Benderson Park
A 600-acre community park, Nathan Benderson Park is renowned for its world-class rowing and recreational facility along with its 2,000-meter sprint rowing course. The park started hosting regatta competitions in 2009, with only a few sites in the nation standing up to the task.
Nathan Benderson Park has gone far and beyond to upgrade its facilities to the best, including grandstands, coaching lanes, straight shorelines, a multi-function boathouse, and more!
There are plenty of activities at Nathan Benderson Park. First, traverse the trails by walking, running, skating, or biking while enjoying the scenic views.
Then, adventure the water by kayak or go fishing for freshwater catches. Finally, go birdwatching for the 155+ species of bird that call the local ecosystem home.
Address: 5851 Nathan Benderson Cir, Sarasota, FL 34235, United States
Hours: 6 am – 6 pm
Cost: Free
17) Escape Into Nature At Oscar Scherer State Park
Welcoming more than a quarter million visitors a year, Oscar Scherer State Park is a hidden oasis from the hustle and bustle of urban life. It is a preservation area for the Florida scrub-jay habitat and protects other invaluable species, such as bald eagles nesting in the winter.
Oscar Scherer State Park is an invigorating and refreshing escape. People flock to the park to go kayaking, canoeing, and fishing on the waters.
Plus, the freshwater lake, Lake Osprey, is open for swimming! The 15 miles of trails draw in anyone desiring to bask in Florida's nature, attracting bikers and walkers to be active. Settle down for a picnic at the two picnic areas featuring pavilions, grills, tables, and a playground to keep the kids entertained.
The campground at Oscar Scherer State Park is a hit during the winter and an excellent option for an authentic outdoorsy stay in Florida's nature!
Address: 1843 S Tamiami Trail, Osprey, FL 34229, United States
Hours: 8 am – sundown, daily
Cost: $5 per vehicle
Exploring more of the Sunshine State? We have guides to the best activities in Miami, Orlando, and Key West!
18) Pay Your Respects At The Sarasota National Cemetery
The United States National Cemetery, the Sarasota National Cemetery, is the sixth of seven national cemeteries established in Florida.
The final resting place of 21,121 veterans as of 2019, the cemetery will continue to serve veterans' needs. The Sarasota National Cemetery is expected to reach total capacity in 2065 as the final resting place for more than 150,000 veterans.
Visitors can enter the public information center complex and use the electronic gravesite locator to learn more about the facility.
There's also a flag assembly area, a memorial walkway, a donations area, committal shelters, and a ceremonial amphitheater. In addition, guided tours are available every Tuesday for an informative tour of the commissioned artwork found within Patriot Plaza.
Address: 9810 State Rd 72, Sarasota, FL 34241, United States
Hours: 8 am – 4:30 pm Monday – Friday
Cost: Free
19) Engage Your Curiosity At The John & Mable Ringling Museum of Art
Expanding across a hefty 66 acres, the John and Mable Ringling Museum of Art was established by the famous circus magnate, The Ringling Circus.
The museum is in an eye-catching pink Renaissance-style palace, which houses 31 galleries. John Ringling founded the museum to build a legacy and memorial for his beloved wife, Mable, and to present his and his wife's exceptional art collection.
This Sarasota art museum features European pieces and iconic sculptures meant to inspire and engage visitors wishing to learn more about the arts and culture.
Address: 5401 Bay Shore Rd, Sarasota, FL 34243, United States
Hours: 10 am – 5 pm (Closes at 8 pm on Thursdays)
Cost: $25
20) Discover More At The Wild Bird Learning Center
Committed to the rescue and rehabilitation of birds, the Wild Bird Learning Center's mission is to recuperate these avian species to return to their natural habitats.
The center's living museum offers a chance for visitors to learn through educational displays with live birds that were previously patients deemed unfit to return to the wild. More than 120 birds call the living museum home.
On the Birdwalk, visitors can see the intriguing differences between each species and how to minimize environmental risks that harm these valuable animals.
Address: 1708 Ken Thompson Pkwy, Sarasota, FL 34236, United States
Hours: 10 am – 4 pm
Read next: 2-Week Florida Road Trip Itinerary
21) Get Some Retail Therapy At The University Town Center
A world-class shopping and dining destination, the University Town Center boasts more than 250 restaurants and stores of unique and famous retailers.
Discover local and national brands to savor some quality retail therapy. Find unique souvenirs to bring home and gift loved ones. Join a free outdoor fitness class to stay active during your vacation.
Catch a movie with the family or spend time in the social green hub space. Enjoy a romantic dinner at one of the fine dining restaurants. The options are endless!
Where to Stay in Sarasota, Florida
Now that you know the best things to do in Sarasota, let's look at the best places to stay in this gem of Florida's gulf coast!
Best Budget Hotel in Sarasota, Florida
Only a five-minute drive from the Sarasota Bradenton International Airport, the Sarasota Deluxe Inn offers a convenient location ten minutes from the beach. Guests can access the outdoor pool, cable television, and 24-hour front desk for questions or concerns.
Best Mid-Range Hotel in Sarasota, Florida
Promoting a relaxing and welcoming environment for your stay, the Sleep Inn Sarasota North is only ten minutes from downtown to easily access the best Sarasota activities.
With a stay at this mid-range hotel, guests are given appealing accommodations, including complimentary continental breakfast, access to the palm-tree-lined outdoor pool, and free WiFi.
Best Luxury Hotel in Sarasota, Florida
The Ritz-Carlton, Sarasota is a luxurious five-star resort settled perfectly in downtown Sarasota near attractions like the Van Wezel Performing Arts Hall, Bayfront Park, Sarasota Opera House, and more.
Receive exclusive access to the onsite spa, The Beach Club on Lido Key, the championship golf course, and more as a guest at this stunning, elegant retreat.
DISCLAIMER: Some of the links in this article are affiliate links, which means if you book accommodation, tours or buy a product, we will receive a small commission at no extra cost to you. These commissions help us keep creating more free travel content to help people plan their holidays and adventures. We only recommend the best accommodations, tours and products that ourselves or our fantastic editorial team have personally experienced, and regularly review these. Thanks for your support, kind friend!