If you plan to travel to Orlando, this 3 days in Orlando itinerary will be the best place for you to start planning your trip!
Located in the middle of the sunny state of Florida, Orlando has become one of the most popular tourist destinations due to its variety of theme parks and central location to other popular attractions in Florida.
It is the perfect family vacation spot and those who are a kid at heart!
The theme parks in Orlando are the main attraction, like Disney and Universal Studios. But there are plenty of other fun things to do in Orlando to beat the theme park crowds!
Visiting the Kennedy Space Center is a great place to learn about the science behind space travel and it's just a short 1-hour drive towards the east coast from Orlando.
Whatever your reason for wanting to travel to this sunny part of Florida, this 3 day Orlando itinerary will get you started on a magical stay!
READ MORE: Check out my other guide to the absolute best things to do in Orlando!
How to Spend a Perfect 3 Days in Orlando Itinerary
Although you could easily spend your full 3 days in Orlando itinerary on just theme parks, we're going to give you a few more ideas on how to fill your time.
No doubt you'll want to stop at Disney or Universal as part of your stay. But don't get tied down spending all of your time in just one or two places.
This 3-day Orlando itinerary will give you lots of ideas for how you can experience most of what the city has to offer and leave you ready to come back to experience more! 
When it comes to theme parks, I highly highly recommend purchasing the Orlando CityPASS beforehand.
You can basically pick whichever park (or parks) you want to go to and save a bunch of money.
SPECIAL DEAL: Save money by buying the Orlando CityPass to get access to all the theme parks at a discount.
Day 1 – Theme Park of Your Choice
OK, so this is likely the reason why you planned to visit Orlando in the first place.
You have your favorite theme park in mind, so we won't try to talk you out of it.
What we will do is share a few of our favorite things about each of the parks to give you a better idea of how you may want to spend your time on this first of your 3 days in Orlando.
You never know, maybe you'll end up tacking on an extra day to visit another park!
My favorite theme park in Orlando is Universal.
I've been going to Universal since I was a little kid and the park has changed a lot over the years, but mostly for the better.
Since the recent additions of the Harry Potter areas, Universal and Islands of Adventure have become increasingly more popular!
I can't say I'm a huge Harry Potter fan. But exploring Hogsmeade in Islands of Adventure and Diagon Alley in Universal Studios is a fun experience not to be skipped!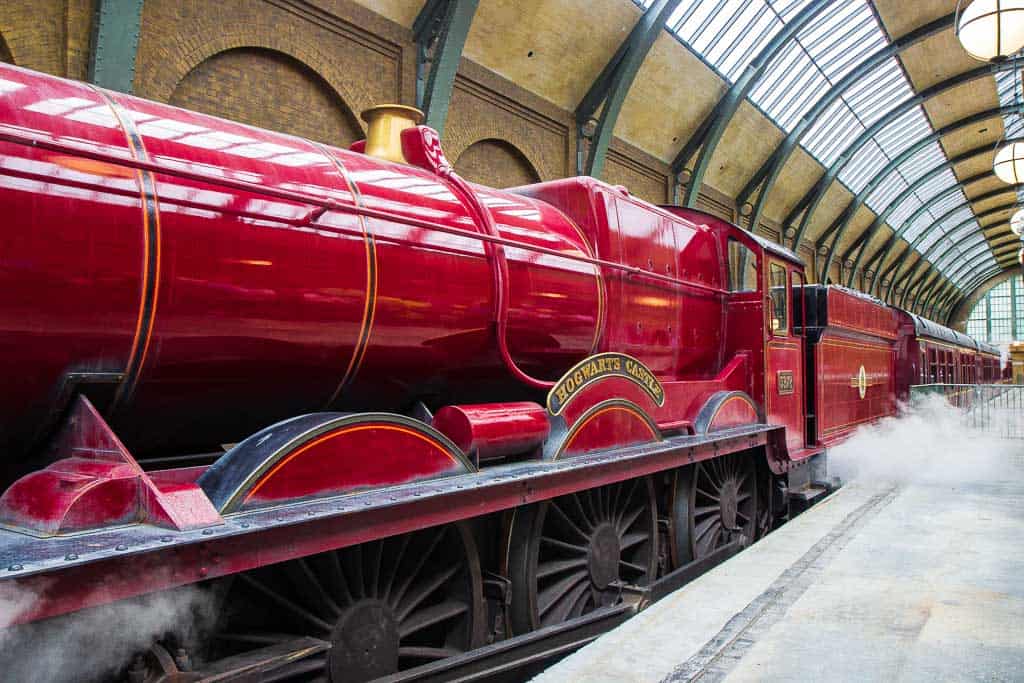 You truly feel like you've entered a different world. The butterbeer is delicious and plentiful and the rides are incredible.
My favorite ride is the Hogwarts Express that transports you in between the parks. But don't just go for Harry Potter alone!
The other areas of the parks and rides are great as well.
Though most of my favorite rides have since closed down (goodbye Back 2 the Future!), the new rides have fantastic modern technology.
The newly remodeled Hulk Coaster is a must, Revenge of the Mummy (my favorite!!), Spiderman and Transformer rides are a blast.
And kids will love Dr. Seuss Landing and Despicable Me Minion Mayhem.
But of course, there is also the whole Disney experience as well.
The Magic Kingdom is my favorite park in Disney World with Cinderella's Castle and is the epitome of classic Disney!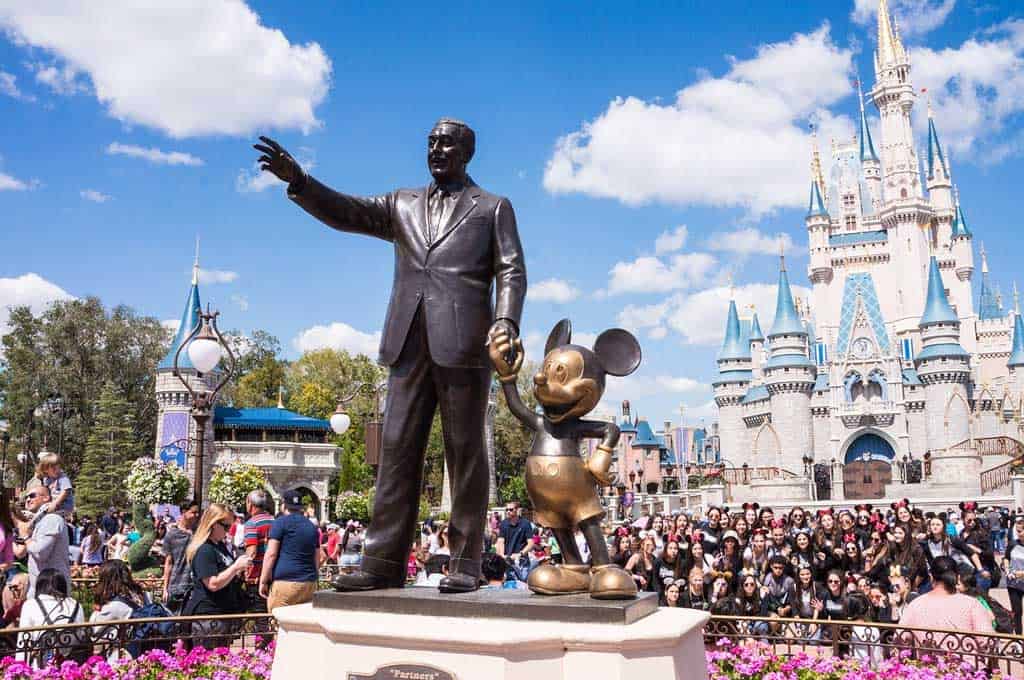 I love joking around with the Pirates at the Pirates of the Caribbean ride.
And my favorite ride there will always be the Big Thunder Mountain Railroad.
But the most fun of all at Disney World is meeting and interacting with your favorite Disney Characters.
Definitely a must-do when in the Magic Kingdom is having character meal.
It is the best way to skip the long lines at the character meet and greets and you get to spend more time with your favorite characters!
Evening
At the end of the day, regardless of which park you chose, you're going to want to relax and enjoy yourself at either park's public boardwalk.
You don't have to have tickets to enjoy either place. But since you've spent the day in one of the parks you might as well round out the day at either Universal City Walk or Disney Springs.
Evening at Disney Springs
Plan on going to Disney Springs hungry as it's a huge dining mecca and is also a great place to purchase your souvenirs.
It's free to enter and if you're staying at a Disney resort there will be transportation to and from Disney Springs.
T-Rex, a dinosaur-themed restaurant, offers a fun atmosphere that the kids will thoroughly enjoy.
If you are visiting without kids, there are plenty of restaurants and bars geared toward a more mature audience.
Try The Edison for great American cuisine, cocktails and fantastic live entertainment or The Boathouse for delicious seafood.
I really enjoyed my sandwich from Earl of Sandwich, a great place to grab something quick to eat!
There is also plenty of fun to be had at Disney Springs from nightly live entertainment to attractions like the vintage amphibious cars, bowling alley and the NBA Experience.
While walking around and enjoying the sights you may come across your favorite Disney Character too!
Be sure to check the calendar for special events taking place at Disney Springs
READ MORE: Plan to do these amazing things in St. Augustine.
Evening at Universal City Walk
If you spent the day at the Universal parks then plan on having dinner and buying your souvenirs at Universal City Walk.
It's located right outside the gates of both parks. In fact, you have to walk through City Walk to get to the entrances of the parks!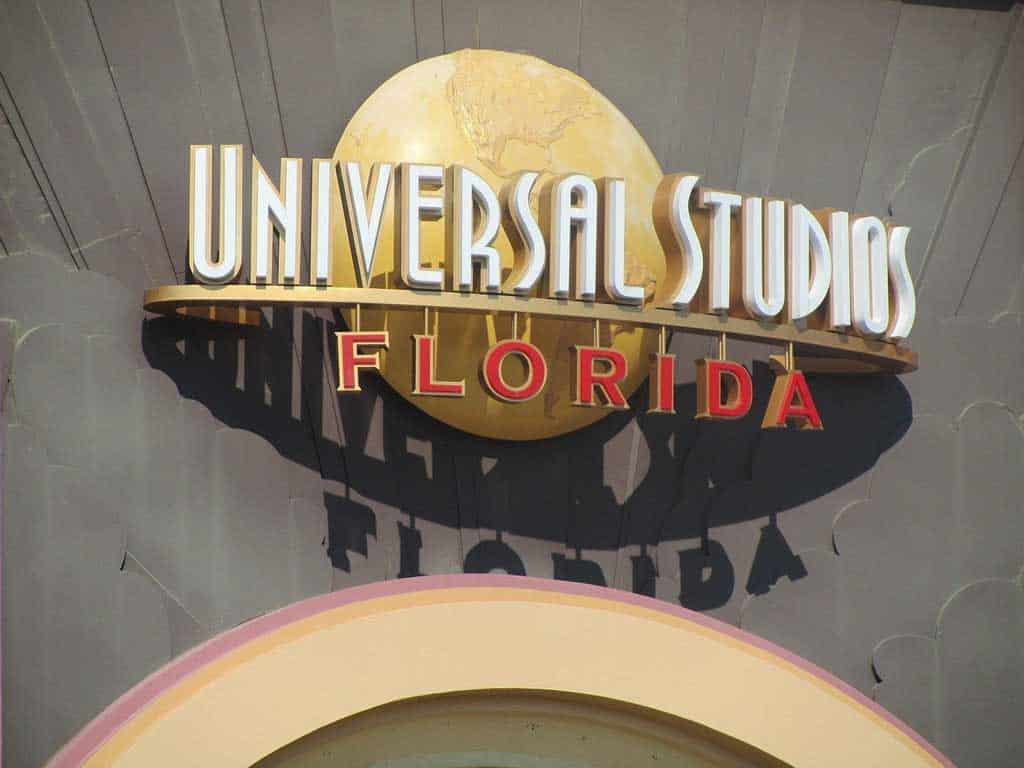 You could plan on taking a break at your hotel after spending the day at Universal and then come back after 6 pm, parking is free then!
Universal City Walk offers great nightlife, live music and entertainment, fantastic restaurants and shopping.
I recommend eating at Cowfish Sushi Burger Bar or Jimmy Buffet's Margaritaville.
But save room for a decadent dessert at Toothsome Chocolate Emporium!
You may be able to catch an awesome rock concert at the Hardrock Cafe and don't forget about the unforgettable Blue Man Group performance that shouldn't be missed!
Be sure to check the calendar for special events at Universal's City Walk.
Day 2 – Exploring Orlando's International Drive
You can walk, or trolley, through today's activities. They're going to be numerous, and you're going to spend a lot of energy enjoying yourself.
If you prefer the trolley to save some calories for all the fun you'll have, pick up your unlimited ride pass here.
To begin day 2 of your 3 days in Orlando itinerary you'll want to make your way to International Drive (I-Drive) in downtown Orlando.
If your hotel doesn't offer a complimentary breakfast, head to Denny's at the north end of I-Drive and grab a quick and filling meal to start your day.
First Option – Explore I-Drive Activities
Then start heading down I-Drive and check out the following places:
The first stop on your list should be a fast and furious race on one of Orlando's fastest electric go-karts at I-Drive Nascar.
Race down the indoor track at speeds up to 45 mph that will fulfil your need for speed and leave you wanting to race again and again!
Lucky for you they offer a 2 race special, so plan on spending at least 30 mins here driving the go-karts around the ¼ mile-long track.
Coming up next on i-Drive is the Titanic: the Artifact Exhibition or you can choose to explore Ripley's Believe It or Not.
Both are an interactive museum-like experience.
Titanic takes you on a journey back in time to experience what it was like to be on the enormous ship with authentic artifacts and full-scale rooms.
Go over to this website to buy your tickets for the Titanic exhibit.
Ripley's Believe It or Not is an odditorium with bizarre events, oddities and unusual artifacts collected from all over the world.
This is the website you need to go to buy your Ripley's Believe It or Not tickets before you arrive.
Choose to visit just one or both, but be prepared to spend a couple of hours at each attraction.
Next experience the extreme sport that is skydiving without actually jumping out of a plane!
At iFly indoor skydiving, you will suit up and enter a state of the art glass wind tunnel and be suspended in the air.
Anyone from the ages of 3 to 103 can experience the weightlessness of free-falling or bodyflight as they call it at iFly.
Or you can choose to do Wonderworks. It is the crazy looking upside building that looks like it was picked up by a tornado and dropped from the sky.
This is a fantastic place for families as it is an interactive science and learning museum with tonnes of hands-on exhibits created to make learning fun.
Wonderworks is one of my favorite places on i-drive and I don't even have kids!
I enjoyed experiencing what a massive earthquake would feel like, lying on a bed of nails and trying on a spacesuit in the space discovery zone.
After exploring the different zones try your hand at the glow in the dark ropes course and a game of laser tag!
Another stop on I-Drive is the Chocolate Kingdom. But be warned, if you visit here before dinner time you may spoil your meal!
You will learn where chocolate comes from and how it is made into the delicious chocolate treats you enjoy from stores.
You can even make your own chocolate and devour it there or take home to enjoy later.
READ MORE: Plan the perfect 3 days in Miami itinerary.
Second Option – Explore Downtown Orlando: Culture and Arts
Alternatively, if you'd rather enjoy more culture and the outdoors you could skip the touristy areas of I-Drive and visit a few of Orlando's several beautiful parks, gardens and museums.
Have breakfast near your hotel and then call a taxi or Uber to take you to downtown Orlando.
First, check out the Orlando Science Center. The Museum of Art is just next door so you can head thereafter.
A short walk or drive from there is the Harry P Leu Gardens, a beautiful and historic botanical garden and house.
And then spend the afternoon relaxing at Lake Eola Park.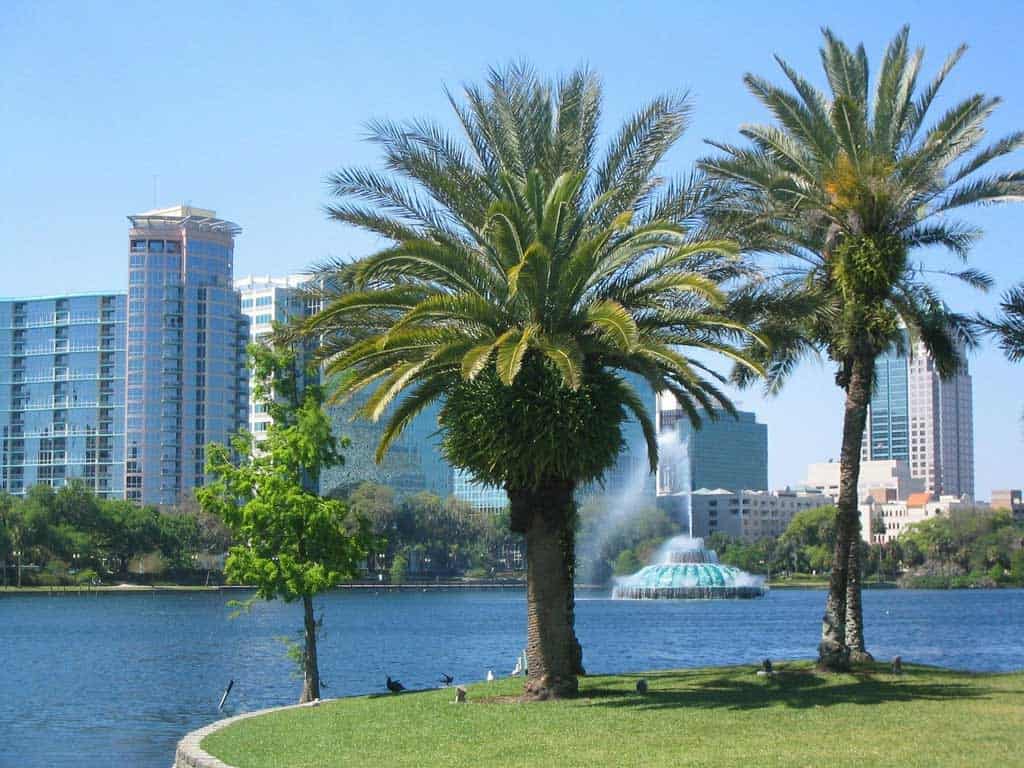 After you've had your fill of enjoying art and relaxing in nature, work your way to International Drive.
Last you will want to end up at Icon Park. Arrive near sunset and you can ride The Wheel while witnessing a beautiful sunset over the Orlando skyline.
The Wheel is a massive state of the art climate controlled Ferris wheel. It is the best place in Orlando to observe the city and skyline!
If this sounds like your cup of tea (and why wouldn't it?!) then buy your ticket online here.
You can choose to eat dinner at Icon Park or go out for a night on the town at Universal City Walk or Disney Springs and enjoy dinner there. The choice is yours!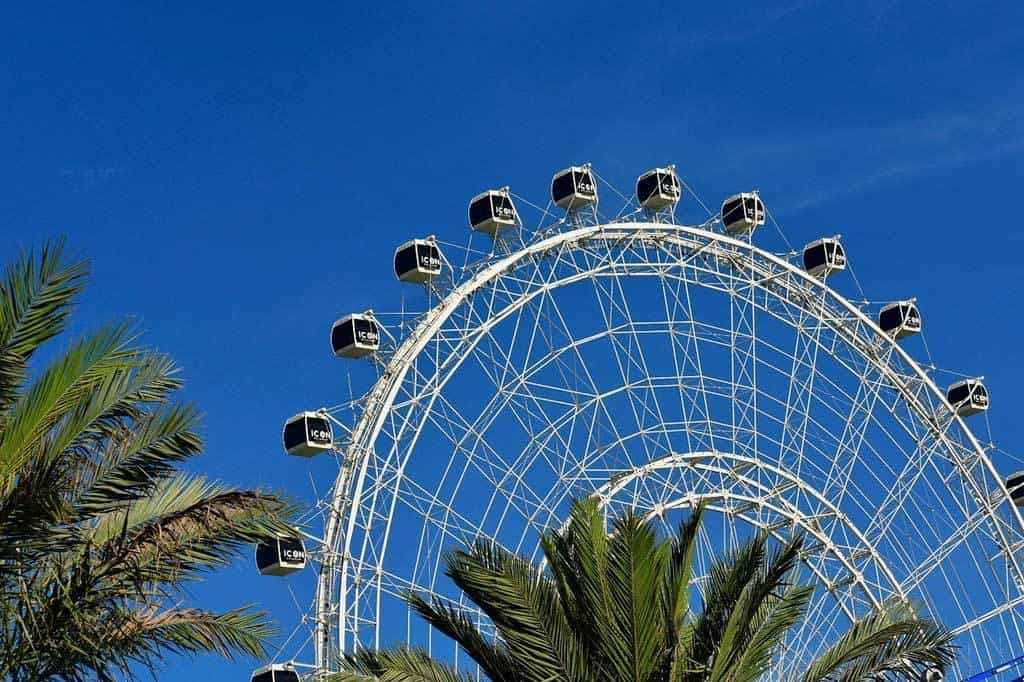 Day 3 – Day Trip to Kennedy Space Center (or Theme Park Day #2)
On the last of your 3 days in Orlando, you have the option to take a day trip to one of the most historic parts of nearby Florida or head back to your favorite (or the other) theme park.
The Kennedy Space Center is NASA's primary launch center.
You can hire a private tour of the entire center's grounds and see the Launch Control Center, see where the rockets are prepared for launching, the astronaut dormitories and the space station processing facility.
But the main area where all visitors are welcome is the museum. There you can see important rocket artifacts and memorabilia and get up close to the Space Shuttle Atlantis.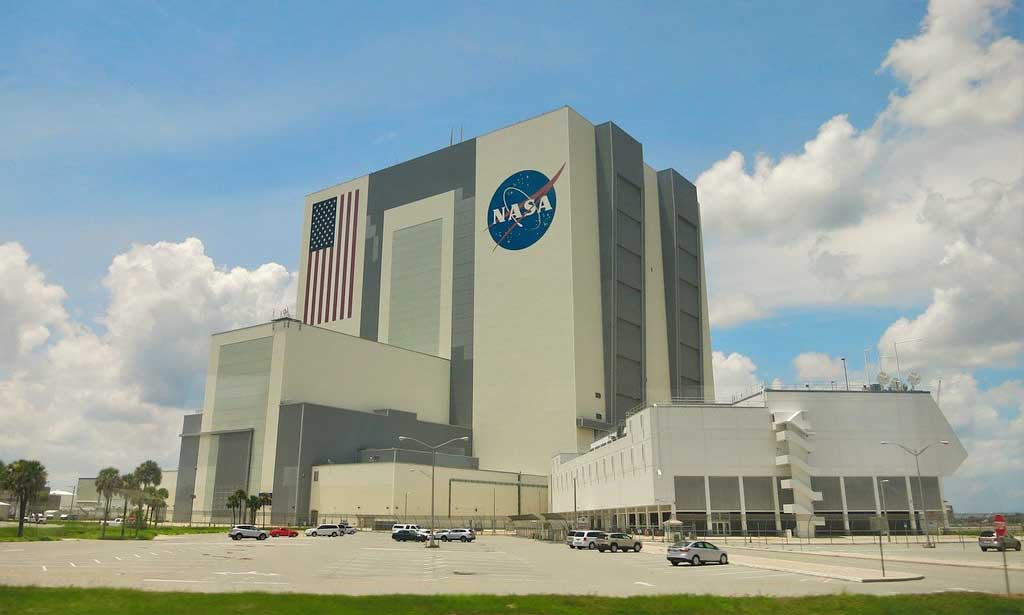 Tour the grounds in the morning and then enjoy the afternoon going through the interactive exhibits in the museum while learning what it would be like to be an astronaut.
You may also have the chance to see a rocket launch, as they are still actively using the grounds to launch SpaceX rockets!
There's always a massive group here though, so I'm going to share one of my favorite travel hacks for the Kennedy Space Centre:
Buy a 'Skip the Line' ticket before you arrive, so you can just walk straight on in. 100% worth it.
Returning from KSC on Hwy 528 will bring you right back to the heart of Orlando.
From here you can pick up where you left off at any of the evening attractions.
Take a ride on The Wheel or spend the evening at either Universal City Walk or Disney Springs.
Depending on when you are there, you may even be able to catch a concert at the House of Blues or a Cirque du Soleil show at Disney Springs.
Or look for performers at Hard Rock Cafe at Universal City Walk.
However you choose to wrap up the evening, you'll be certain to have spent your 3 days in Orlando in grand fashion!
Orlando Travel Guide
Now that you know how to spend 3 days in Orlando, here is a little more information about when to visit the city, how to get around, where to stay and what to eat.
When to Visit Orlando
Winter and Spring are the most popular times of year to visit Orlando with the busiest time of year being Spring break.
The weather is more predictable and the temperatures mild, thus more inviting for tourists to travel to the area.
To beat the family crowds, plan on traveling to Orlando when schools are not on break, usually in the middle of November, beginning of December and most of January and February.
Summer and Fall can be very hot, humid, and expect thunderstorms in the afternoons.
If you can only visit in the Summertime, plan on hitting the outdoor theme parks in the morning when it's still cool out and then spend the afternoons somewhere indoors in A/C and when it's raining outside.
June through the beginning of November is hurricane season and is a very unpredictable time of year weather-wise. So be prepared to cancel plans or any outdoor excursions you have booked.
Getting Around Orlando
Orlando is a spread-out city, but most of the top Orlando attractions and theme parks aren't far from one another.
If you are staying at one of the theme park resorts, you can count on there being a shuttle to transport you to and from either Disney World or Universal and the surrounding attractions.
If you are staying at a hotel on I-Drive, there is a great hop on hop off trolley you can purchase passes for that will take you to all of the best attractions on the main strip.
But since Orlando is such a popular destination for tourists, taxis and Ubers should be a dime a dozen and another great way to get around the city.
If you don't mind for finding and paying for parking at the different attractions then you could rent a car and have a more personalized experience touring different areas of Orlando.
Where to Stay in Orlando
Orlando is big and accommodation options stretch out across the city.
Because most of the activities we recommend to do during your 3 days in Orlando itinerary are close to the city center we're recommending the following hotel options along International Drive.
This was you will spend less time driving around and more time enjoying all the great things to do in Orlando!
Budget Accommodation – Best Western Orlando Gateway Hotel
Located just one block off International Drive in the heart of Orlando, the Best Western Orlando Gateway Hotel offers you the most bang for your buck when it comes to proximity to things to do in Orlando.
But if you wanted to relax, you can do so with a heated pool, two outdoor hot tubs and onsite dining options.
Enjoy rooms with WiFi, flatscreen televisions and kitchenettes and catch a free shuttle from the hotel to attractions around town.
Mid-Range Accommodation – Universal's Endless Summer Resort – Surfside Inn & Suites
If you're a fan of Universal Studios then this is the place for you. At the northern end of International Drive, Universal's Endless Summer Resort gives you great amenities for your stay.
But more importantly, you get early access to The Wizarding World of Harry Potter and Universal's Volcano Bay parks.
Free shuttles transport you to/from the park and Universal's City Walk throughout the day.
And if you need some downtime at the hotel, relax by the pool, enjoy the on-site game room and feast on a variety of meal options at the food court.
This is definitely the place to stay for a binge on all things Universal.
Luxury Accommodation – Castle Hotel – Autograph Collection
For luxury accommodations in the center of things in Orlando check out the Castle Hotel, Autograph Collection.
Located on the southern end of International Drive, the Castle Hotel offers a luxurious feel just minutes from all of the Orlando attractions.
With a pool, hot tubs, poolside bar and room service it will be hard to convince yourself to go out and explore Orlando when you stay here.
But it will be nice to return to after such long and busy days in Orlando.
Best Restaurants In Orlando
Orlando has numerous restaurant options with choices of nearly every international flavor.
You can even find tasty meals of all sorts within the various theme parks you are bound to visit.
Here are a few options worth checking out during your 3 days in Orlando.
Budget – Ana's Brazilian Kitchen
For a great deal on a big Brazilian meal check out Ana's Brazilian Kitchen.
Known for its traditional chicken and beef plates with delicious sides of various rice, beans and yucca, you're not going to regret stopping in for a bite to eat.
Mid-Range – Hard Rock Cafe
Located in Universal's City Walk, Hard Rock Cafe will be sure to fill you up with some good, classic American food to keep you fueled up throughout the day.
Famous for delicious burgers and ribs and a wide selection of drinks, Hard Rock combines meals and entertainment in such a way that it's worth stopping in while you're in the area.
High-End – Edie V's Prime Seafood
As the name suggests, Edie V's Prime Seafood offers a menu chock full of delicious seafood options.
From Chilean Sea Bass, salmon and lobster options to swordfish steaks and filet mignon, you're covered when it comes to luxurious dining.
DISCLAIMER: Some of the links in this article are affiliate links, which means if you book accommodation, tours or buy a product, we will receive a small commission at no extra cost to you. These commissions help us keep creating more free travel content to help people plan their holidays and adventures. We only recommend the best accommodations, tours and products, and regularly review these. Thanks for your support, kind friend!