Kyrgyzstan is already the next big thing in adventure tourism, and after our fourth visit there, we have finally found our favourite place in the entire country, Jyrgalan.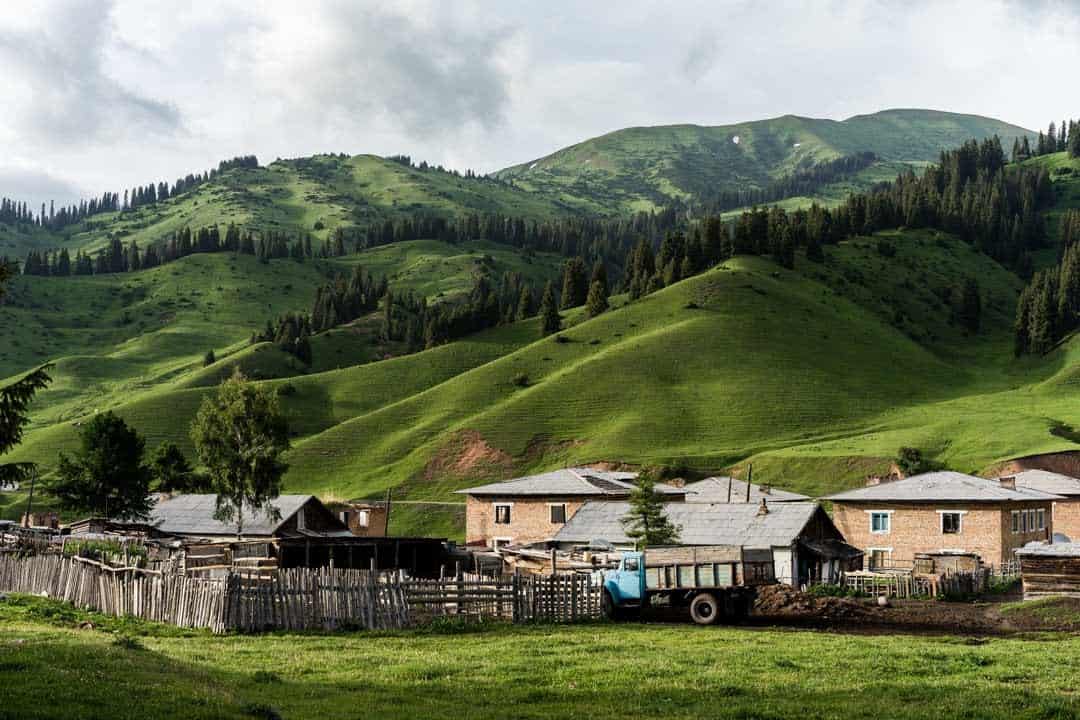 We've been lucky enough to travel to a lot of countries in our lives. Few have ever made us fall completely in love with a place quite like Kyrgyzstan has though.
From our first visit we knew this country was special. Over the next few years we returned time and time again, with each moment further cementing Kyrgyzstan's place in our hearts.
It's not just one experience, or one destination, or one element, that has made this mountainous, Central Asian nation one of our absolute favourites.
It's the entire collective emotions we feel whenever we walk through the streets of Bishkek, wander deep into the mountains or are welcomed into someone's home.
Kyrgyzstan is paradise to us, and in that slice of paradise we have found our oasis.
Come visit Jyrgalan with us on our latest photography and adventure Kyrgyzstan tour!
Hidden away in the far-eastern part of the country, close to the border of Kazakhstan and only an hour from Karakol, is the captivating Jyrgalan Valley.
Snowmelt rivers carve their way between jagged peaks and alpine lakes sit calmly amongst undulating pastures.
Nomadic shepherds tend to their cattle, setting up picturesque yurt camps in the valley for the entire summer. Despite the hardships that the remoteness brings, life is simple, and beautiful.
In the heart of it all lies a village of 1000 people. Brick and timber houses are scattered around, often with wooden barns between their neighbours.
Cows, horses and goats wander from paddock to paddock while young kids play carefree on the dirt roads around town.
People call you into their homes, feeding you cup after cup of fresh chai. If it's after lunch the vodka or cognac will probably make an appearance, and before too long you'll find yourself sitting on the floor singing along to Russian and Kyrgyz folk songs with your new best friends.
Jyrgalan village is the very definition of 'bucolic'.
READ MORE: Here's our brand new guide for travelling in Kyrgyzstan!
The first time we arrived in Jyrgalan, back in 2016, there was only one small guesthouse run by the hospitable owners Emil and Gulmira, and there no set activities. It was really the wild west, in a country already off the beaten path.
We headed off into the mountains on a new trail called the Boz Uchuk Trek, and couldn't believe the splendours that were waiting to be explored by intrepid travellers.
On our return in 2017 there are now 6 guesthouses, new hiking trails, horse treks and even mountain biking routes being developed.
The American international development agency USAID BGI had seen the potential for tourism in Jyrgalan, and had poured considerable funds into its growth and infrastructure.
We helped mark out the brand new Keskenkija Loop, visited new yurt stays, spent many more days with the locals, and marvelled at the improvements happening around Jyrgalan.
Today there are even more adventure activities you can do, from exploring fantastic day hikes from Jyrgalan, and even attacking the brand new Bulak Ashuu Lakes Trek.
From being an obscure village that didn't even feature on Google Maps, to being the next up-and-coming adventure destination in the country, Jyrgalan is a town on the rise.
We have seen firsthand the benefits that sustainable tourism can bring to a small village.
When we lived in Phong Nha in Vietnam, home to the world's biggest cave, we made friends with countless locals who had gone from living in one-room shacks to developing tour companies, guest houses, restaurants and bars. Tourism has allowed the local people to send their kids to school, build safer houses and provide for their families.
We see what is happening in Jyrgalan, and feel inspired by what tourism will do this small village tucked away in the mountains.
It's the scenery that will first bring travellers to the Jyrgalan Valley, but it is the village and the people that live there that will make people fall in love with this charming oasis in the paradise of Kyrgyzstan.
But don't take our word for it. When you next travel to Kyrgyzstan, make sure you set aside some time to visit Jyrgalan. We promise you'll feel the same.
Photos of Jyrgalan Village
We have put together a few of our favourite photos from Jyrgalan Village to give you an idea of just how quaint, picturesque, simple and gorgeous life is in our favourite place in Kyrgyzstan.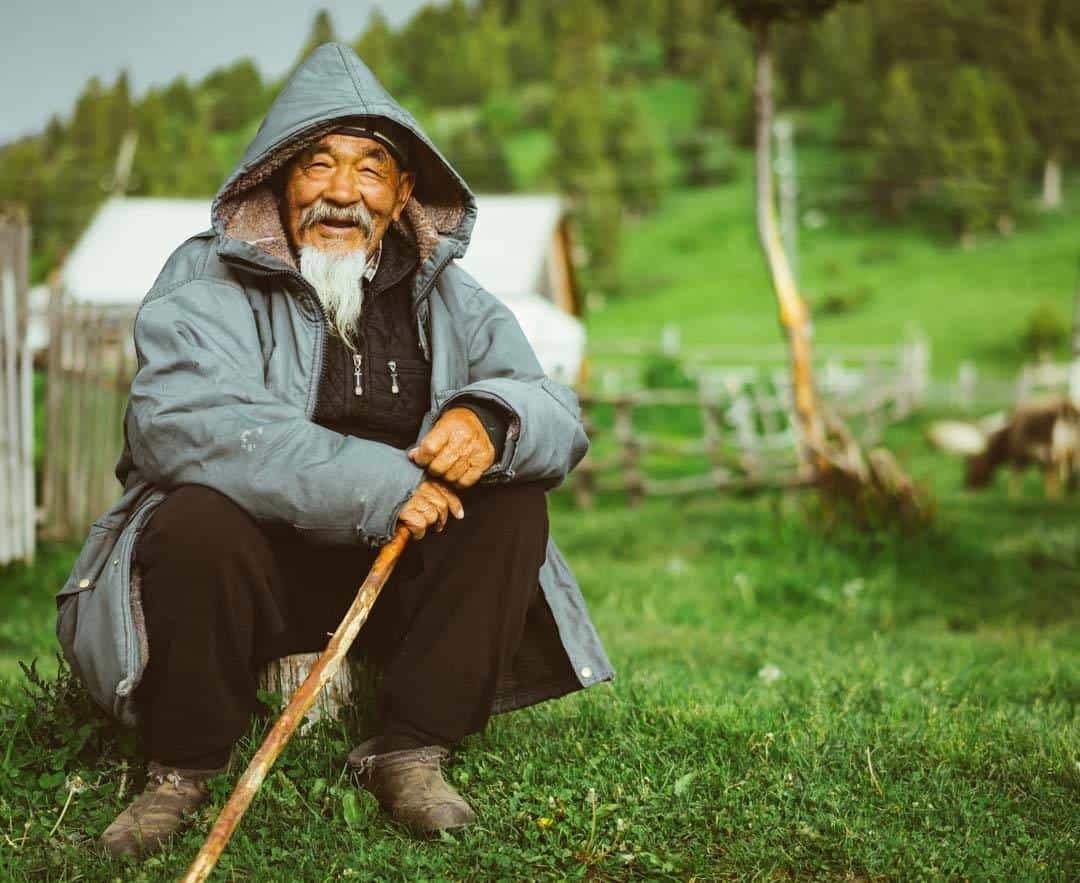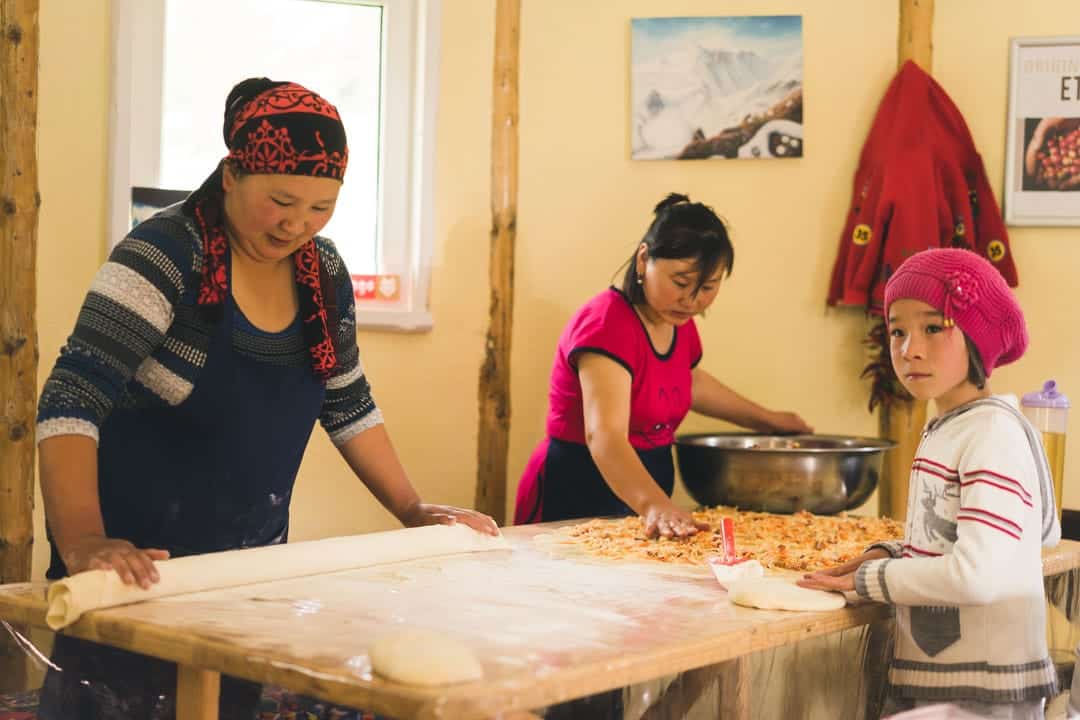 How to Get to Jyrgalan Village
The village of Jyrgalan is located about 60km to the east of Karakol, the large town near the shores of Issyk Kul.
A mix of paved and dirt roads run from Karakol all the way to the village, and two-wheel-drive vehicles will have no problem in reaching there.
You have two options when researching how to get to Jyrgalan village – you can either hire a private car from Bishkek or Karakol or take a marshrutka from Karakol.
Marshrutkas are the large, Soviet-era vans you see bouncing around the country that act as public transport. As large buses aren't common outside of Bishkek or Osh, this is your best way to get around.
They leave from the intersection of Derbishev and Aldashev at the Ak-Tilek Market, departing at 8.30 AM, 11.30 AM and 4.30 PM, and the cost is 80KGS (USD$1.15) per person. If you want to take a taxi you can organise it through Salam taxi (+996 3922 52222), and it will cost 1300KGS (USD$19) for up to 4 people.
We recommend stopping by the Destination Karakol office, next door to Fat Cat Cafe, to get more information. They can confirm details on the marshrutkas, or they can organise transport, accommodation and trekking options from right there in town.
Once you're in Jyrgalan make sure you drop by the Destination Jyrgalan DMO (located at Alakol Guesthouse, run by Emil and Gulmira), to find out what amazing activities and attractions are newly developed.
If you want to email the tourism office before your visit, this is the contact: [email protected]