Almost everywhere you go now, from backpacking in small villages in Africa to sailing the Galapagos or kicking back in a resort in the Caribbean, you're likely to find somebody rocking a GoPro.
The legendary camera company has gone from being a revolutionary product for extreme sports athletes to capture unique visuals to being the kind of accessory your parents might throw in day pack to go on a stroll through Paris.
That's not because GoPros are now 'trendy'. It's because GoPro cameras are incredibly versatile and user-friendly while boasting insane quality.
It's a lifestyle brand as much as a camera company.
We picked up our first GoPro, the original GoPro HERO, way back in 2010 to film ourselves and our buddies snowboarding in Canada and have personally used and reviewed every single model of camera the company has brought out ever since.
We've loved watching the progression, and our day-to-day use for the little pocket cameras has evolved from something we only used for snorkelling and diving or action sports, to now being a product we use every day as professional travel photographers and videographers.
Yea, we love the products, and use them a lot more than most people. But that doesn't mean every time they bring out a new camera we fall head over heels for it like a teenage girl at a Bieber concert.
That being said the latest camera is out, and just like we do every year, we've teared it apart and put it to the test to see if the company has changed the game or just tweaked it slightly.
In our expert GoPro HERO12 Black review we pull apart the specs to figure out what exactly has changed since the last model, personally test the camera in a variety of real world conditions and ultimately give an unbiased opinion on whether or not you should buy the camera yourself or upgrade from an older version.
Let's see how they did this year…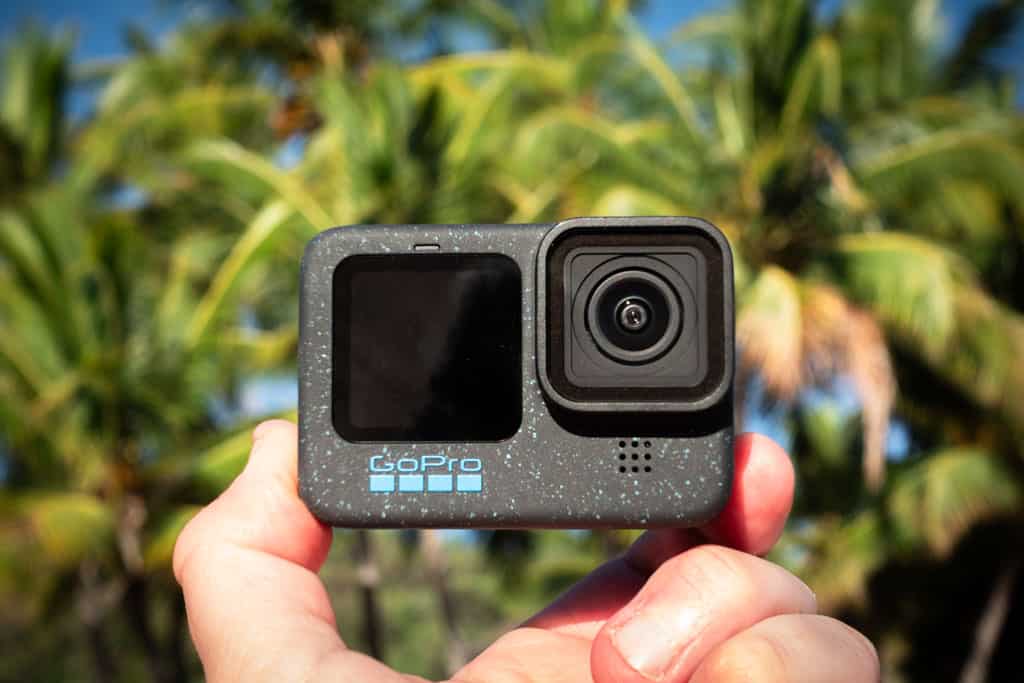 Our Honest GoPro HERO 12 Black Review
This year GoPro has gone for 'The Official Camera of Fun' as their marketing slogan. In our opinion a pretty apt tagline for the GoPro HERO12 Black, as that's pretty much what it's designed for.
Beneath the slogan though is an insight into what the camera is not. Mainly, not a complete revolution.
In 2023 GoPro have gone ahead and made some moderate improvements and overall refinements to make the camera better and, well, more fun.
There's a handful of new features that make the camera easier and smoother to operate, some updates to make the output quality as fantastic as possible and also a few other changes that just make the HERO12 nicer to use.
Things such as much longer battery life, HDR video, GP-Log, Vertical Capture Mode and the shiny new Max Lens Mod 2.0 make it one of the best travel cameras on the market.
There's the minor exterior change, being the subtle blue specks that cover the camera now, but the dimensions are exactly the same as previous models.
So the ultimate question – is it worth upgrading your existing camera if you have the HERO11 or another model, or should you run out and buy one if you don't already own a GoPro?
Let's find out in our GoPro HERO12 review!
SPECIAL DEAL: To celebrate the launch of the new GoPro HERO12 Black there are some epic deals on right now, including bundle packages for the camera plus accessories or the camera plus the Max Lens Mod 2.0. This special is for a very limited time only for NOMADasaurus readers, and can be unlocked through the link in the button below, so don't miss out.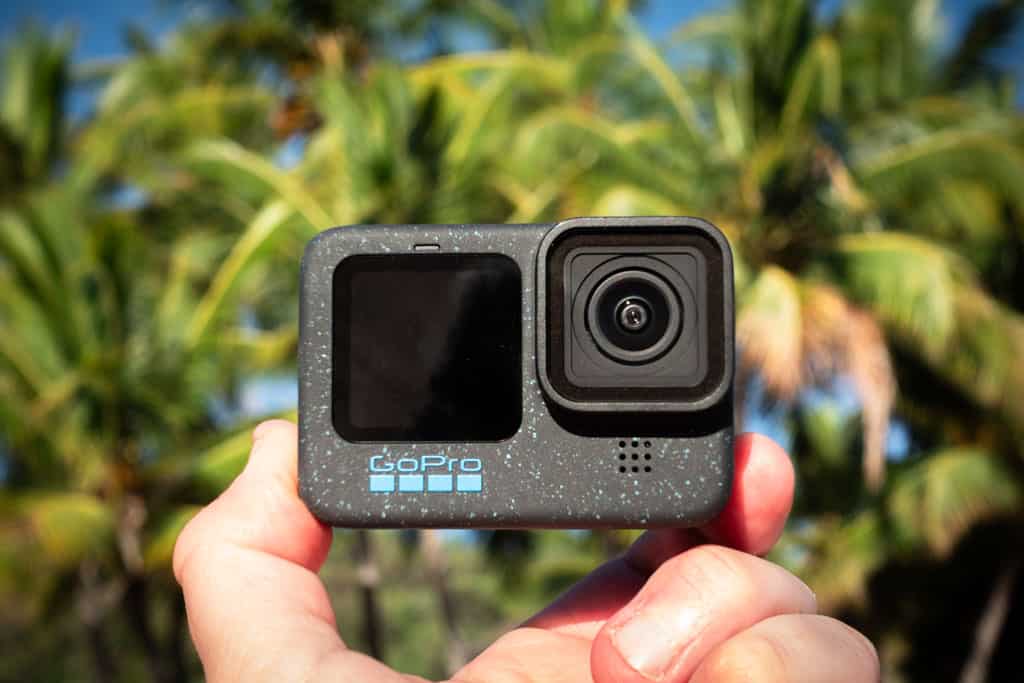 The Latest Features
The GoPro HERO12 Black new features are pretty decent, without being a complete overhaul over the previous model.
Double the battery life in some settings
HDR Video
GP-Log picture profile
HyperSmooth 6.0 + 360 Degree Horizon Lock
Wireless Audio Support
Vertical Capture Mode
Interval Photo Mode
Max Lens Mod 2.0 compatibility
And then all the best features that we saw on the 11, such as:
1/1.9″ sensor
8:7 aspect ratio
10-Bit Colour
5.3K 60fps
4K 120fps
2.7K 240fps for 8x slo-mo
27 megapixel still images
33 feet (10m) waterproof straight out of the box
Voice control
LCD full-colour front display
LCD full-colour real screen
RAW Photos in all modes
Voice commands
Optional modular accessories such as Media Mod, Light Mod and Display Mod
Double the Battery Life
The biggest upgrade on the GoPro HERO12 Black is that they have somehow managed to squeeze a hell of a lot more juice out of their Enduro batteries.
The dramatically improved battery power management system has been given a revamp and you can now get up to double the battery runtime compared to last year.
Now you might be thinking, "Really, is that it? A bit more battery life?" And that's a fair assessment on initial thoughts.
But trust us, this isn't just a bit more battery life. This is literally doubling the capacity from the exact same battery.
What other camera company, or tech company in general for that matter, can offer that kind of upgrade without compromise in 12 months?
Going scuba diving and worried that your battery might not last the entire 60-minute dive? Pfft, that's last year's problem.
Shooting a long time lapse or night lapse? Yea, just go ahead and double the amount of time you can film for.
And best of all, double the battery life means carrying less batteries!
At 5.3k60, the highest quality video setting available on the HERO12, you get a full 70 minutes of continuous recording, compared to 35 minutes on the 11.
Slow it down to 5.3k30 you'll stretch that out to 95 minutes.
And at basic 1080p30 there's 155 minutes of batter life available (although to be honest you should probably be filming everything in 4k and downscale if required these days anyway).
How does this work in the real world though?
We took the GoPro HERO12 Black out on a snorkelling boat trip and tested it for a full day shoot.
We recorded about 30 minutes of 4k 60fps footage, all with HyperSmooth 6.0 turned on, took around 100 photos and left the camera on for a lot of the day in case we spotted anything quickly.
When we got home the battery was at 40%. Pretty unreal to use the camera all day on one Enduro battery!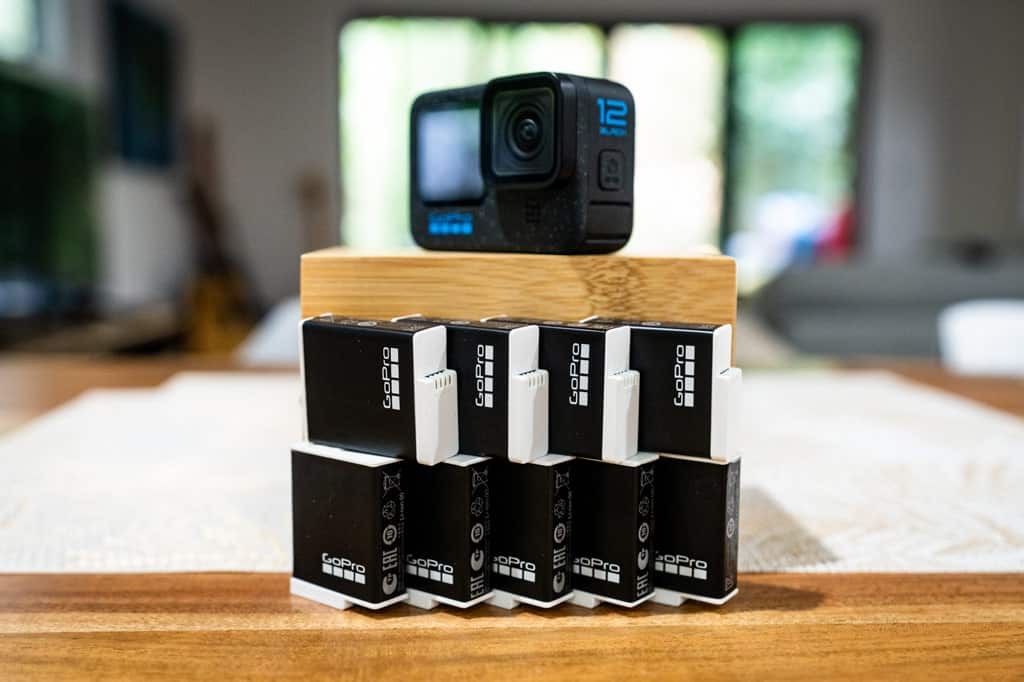 High Dynamic Range (HDR) Video
High Dynamic Range (HDR) is the method of capturing fine details and colours across a broad spectrum of light, keeping imagery as real to life as possible.
From the blacks hiding in the shadows to the crisp whites in the highlights, if you have a camera with tremendous dynamic range, or a camera that shoots in HDR, you can see every bit of detail without having to push post processing too hard.
GoPro introduced HDR photos a few years back and it really served to make those images pop.
Now with the HERO12 they've brought this magical setting across to video on 5.3k and 4k footage.
What does that mean exactly?
Basically you now have straight-out-of-camera video footage that is bright across shadows and highlights with minimal noise and vibrant, true to life colours.
If you're like us and love filming YouTube vlogs but hate colour grading, this makes life so much easier.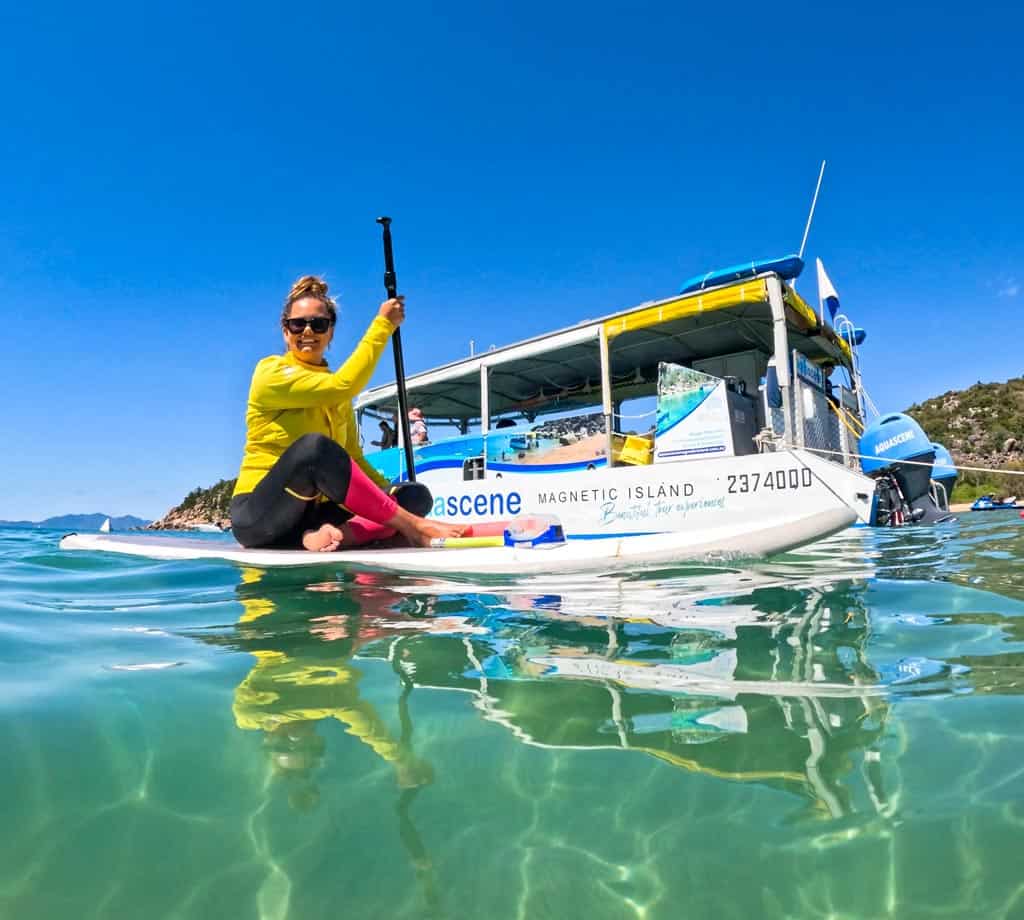 Max Lens Mod 2.0
GoPro has a number of awesome mods that you can attach to your camera, such as the Media Mod (essential if you use a GoPro to vlog), Light Mod and the old Max Lens Mod, which increased field of view.
Alongside the HERO12 Black, GoPro has released the Max Lens Mod 2.0, an upgraded version of the fantastic wide angle lens.
By swapping out the existing lens cover with the Max Lens Mod 2.0 and a simple touch of a button to activate the setting you now get 36% wider field of view in widescreen video and 48% taller field of view in vertical video.
This gives a full 177° field of view in 4k 60 frames per second, and activating wide horizon lock.
If you're planning on using your GoPro for any kind of action sports with point-of-view (POV) filming, such as mountain biking, skiing/snowboarding, trail running, motorbiking, etc you'll absolutely love the Max Lens Mod 2.0.
If you're just using a GoPro for filming your day-to-day travels or life it's probably not essential.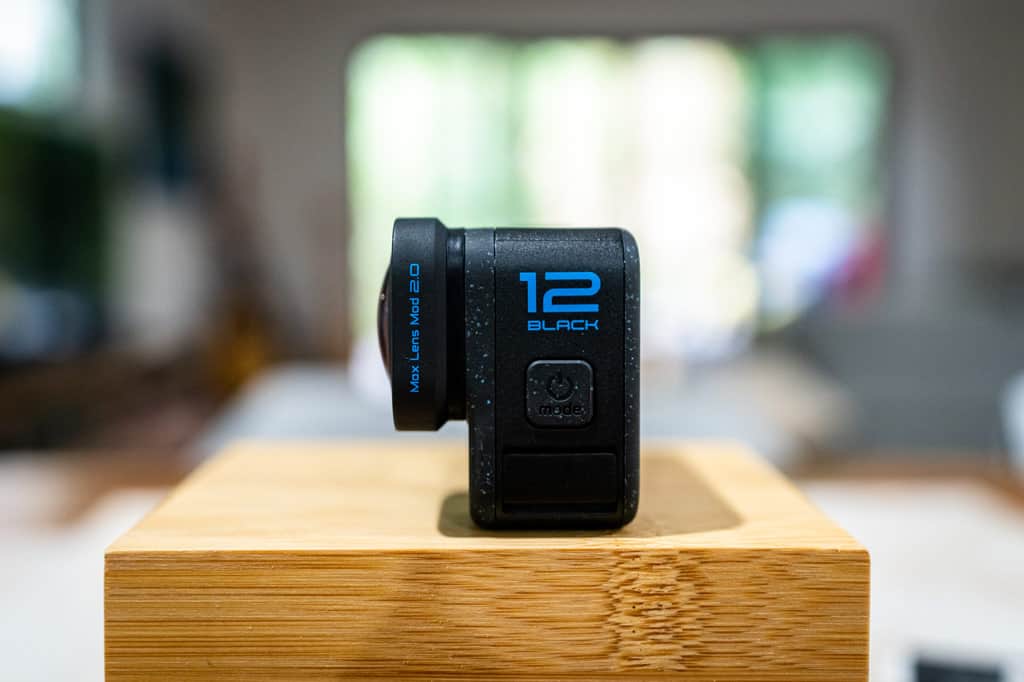 HyperSmooth 6.0 with Horizon Lock
HyperSmooth, GoPro's Emmy award-winning video stabilisation, was first introduced on the HERO7 and quickly became known as the gimbal killer for just how smooth the footage was.
Every year GoPro improve their HyperSmooth technology to make it better than ever, and this year is no exception.
Now they've created HyperSmooth 6.0, which is of course smoother than the HERO11's 5.0, and covers some added settings such as Horizon Levelling with 360 Horizon Lock.
We'll be honest – in the field when comparing the HERO11 with the HERO12 we couldn't really see that much of a difference between the two HyperSmooths.
But it is a bit better, and that's good enough for us.
Where it really shines is when combined with the Max Lens Mod 2.0, which allows you to use Horizon Levelling in conjunction with 360 Horizon Lock.
What that means is you can spin the camera a full 360 degrees and it will magically keep the perspective locked on in the same position.
This is pretty epic to experience for things where there's a lot of dynamic movement and you want a unique shot.
A cool idea is when on a roller coaster with loops, or attaching a GoPro to a Vortex and throwing it.
AutoBoost is also improved, and will digitally crop into a scene if you're in a very shaky environment, such as downhill mountain biking, to ensure your shot is buttery smooth.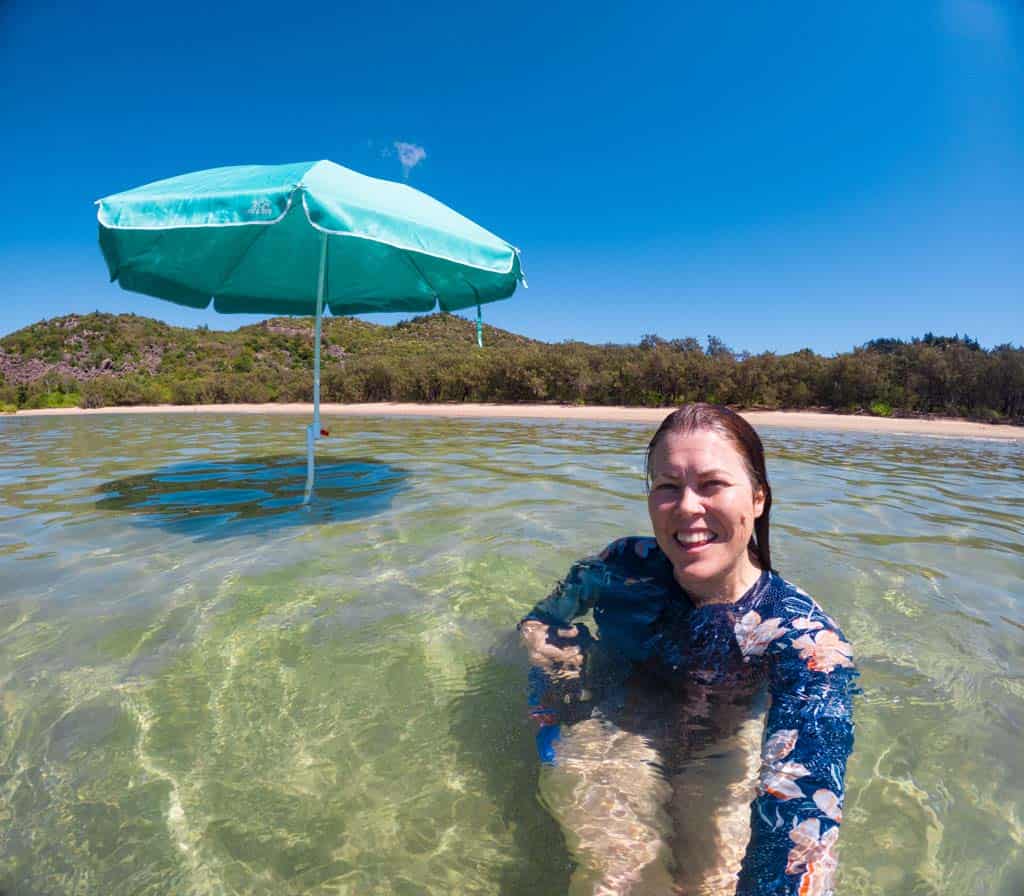 GP-Log Picture Profile
If you're a professional video creator and like to colour grade your footage, you know how important shooting in a Log format is for full range.
Now with the new GoPro HERO 12 Black you can activate Log to have full control over how your output will look.
GoPro are even offering some included LUTs through their site to instantly spruce up your footage with a click of a button.
GP-Log is especially useful if you mix and match your video equipment and want a consistent look and feel, such as combining drone and mirrorless cameras in one shoot.
Timecode Sync
Another update for the pros out there.
Sync an unlimited number of GoPro HERO 12 Black cameras with a uniform timecode to make editing in Final Cut Pro or Adobe Premiere super easy.
Wireless Audio Support
Another upgrade for the professional content creators is the introduction of Wireless Audio Support.
This allows you to connect Bluetooth devices, such as Apple AirPods or over-ear headphones, to hear how your audio sounds in real time.
Perfect if you're using your GoPro to record sound-critical scenes such as interviews, music/dance shows or vlogs.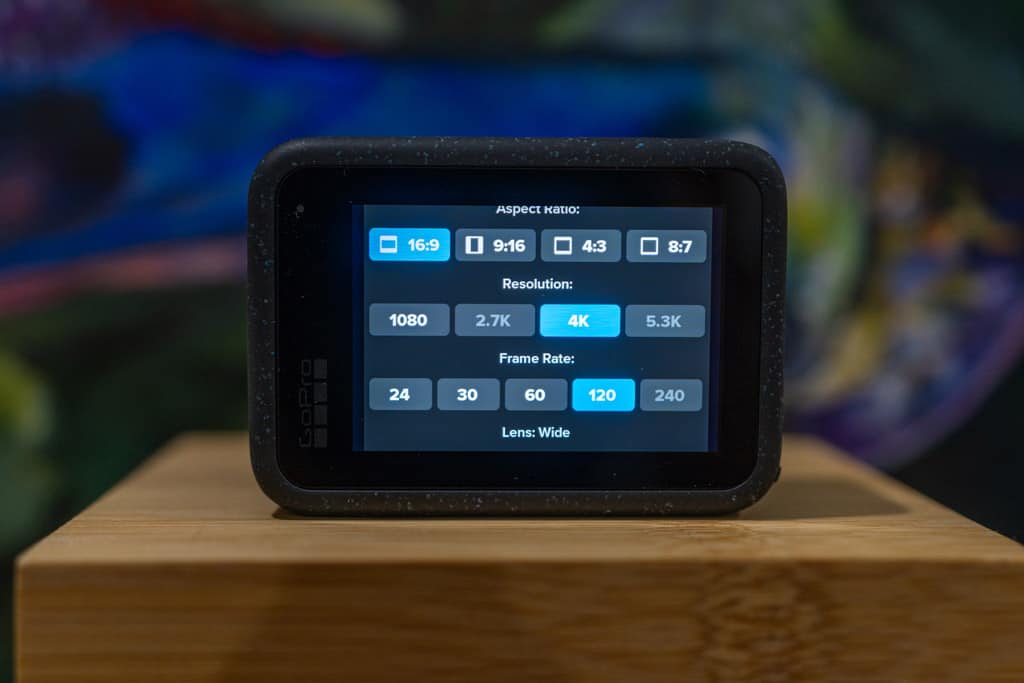 Vertical Capture Mode
Let's face it. We live in 2023 and everybody, including your grandma, is filming scenes in portrait rather than landscape.
Whether you love it or hate it, social media has shifted the way we view video and now just about everything is shown in 9:16 format rather than traditional 16:9 or 4:3.
If all you shoot is Instagram/Tik Tok videos, then you probably already film exclusively in portrait on your phone, camera or GoPro.
But what if you also want to use the same clip for YouTube, or as part of a video to show your friends and family later?
GoPro's 8:7 sensor which came out on last year's camera meant it was much easier to take one clip and crop it two different ways for both landscape and portrait perspectives.
Now GoPro have made it even simpler with the introduction of Vertical Capture Mode.
This means you can touch a button and instantly change the perspective of your shot, such as 16:9 4k30, into a vertical 9:16 aspect, even if the camera is mounted horizontally.
No need to unmount your camera and turn it vertical anymore. Simply click the Vertical Capture Mode button on the back of your screen and the camera does all the heavy lifting for you.
One caveat though – you can only access Vertical Capture Mode in 'Easy', not 'Pro' Control.
1/4-20 Tripod Screw Mounting
This is the most basic update that really has us the most excited.
The fold-away mount arms on the GoPro are amazing and extremely versatile, assuming you only ever use GoPro mounts.
But what if you have a variety of camera gear and want to mount your GoPro on a traditional tripod or GorillaPod?
GoPro used to have a tripod adaptor that would mount onto the fold-away arms, allowing you to use the standard 1/4-20 screw to add a tripod plate.
The problem is this was one more damn adaptor to carry around. And even though we've probably bought half a dozen of these over the years, for the life of us we have no freaking idea where they are.
Fear not, fellow tripod lovers, for GoPro have answered our prayers and included a very simple 1/4-20 screw hole on the bottom of the camera in between the two fold-away arms.
Minor? Yep.
Hugely appreciated? Hell yes!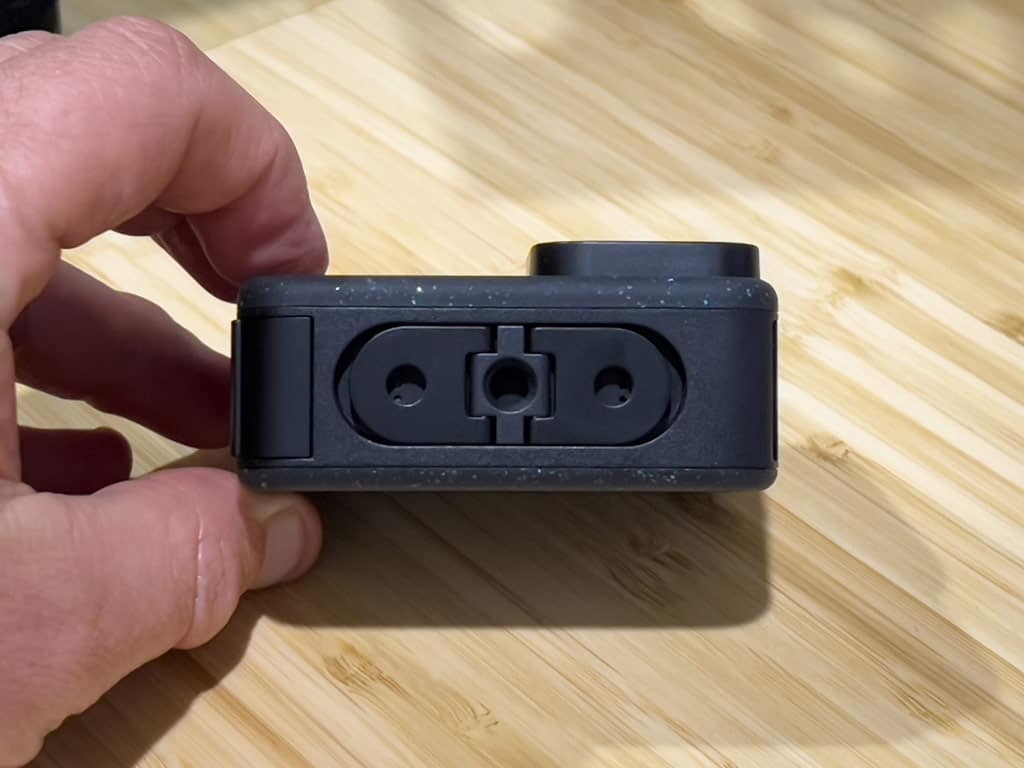 Interval Photo
Here's how a content shoot used to go:
Setup the camera
Activate 10-second timer
Run into position
Pose
Run back to check the photo
Be annoyed that your pose wasn't perfect
Repeat
The way it should go is you take multiple photos consecutively, which allows you to switch up your post, move into different positions, bring in new elements, etc.
You used to be able to do this with GoPro by using their TimeLapse Photo setting. And sure, it worked.
But it was convoluted because you'd have to get out of Photo mode, into TimeLapse Mode, ensure all your settings were what you wanted, and go from there.
Now the GoPro HERO12 has a new Interval Photo setting built-in to their Photo Mode which means you can simply leave all your Photo settings as is and simply select an interval from 0.5 all the way to 120 seconds.
Your GoPro will then keep taking photos at the selected interval until you hit the shutter again, saving each one as an individual Raw, SuperPhoto or jpeg, whatever you've selected.
Another minor update that makes life so much easier.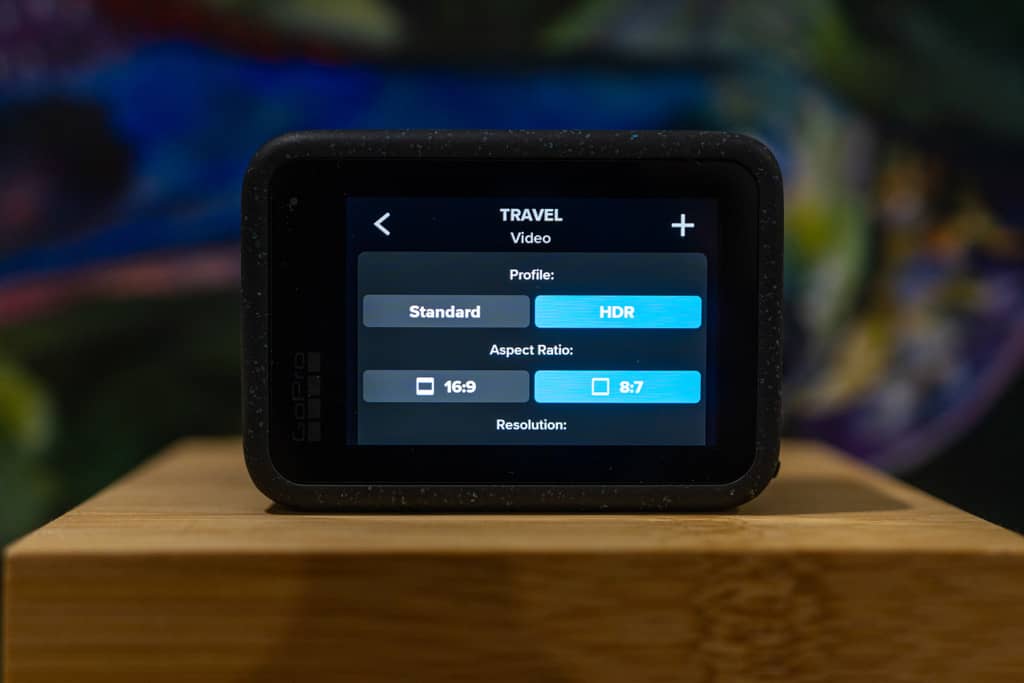 All the Other Same Features from Last Year
As we mentioned earlier, the best features from the 11 are found on the 12, and these include:
1/1.9″ Sensor with 8:7 Aspect Ratio
Capture more of the scene with the massive 8:7 aspect ratio on the GoPro 1/1.9″ sensor.
Makes cropping for YouTube and social media so much easier, and low light quality is massively improved over previous models.
Night Effects
GoPro made capturing epic night effects like star trails and light painting as simple as pushing a button with the 11, and thankfully these modes are still here.
Different long exposure techniques can produce some incredibly artistic imagery and video, and long gone are the days of needing to capture 250+ consecutive photos and using extensive post processing.
Simply go into Time Lapse mode on the HERO 12 Black and select what style you're after.
10-Bit Colour
Maintains a hell of a lot of information in the colour of your videos, and when paired with HDR video or GP-log you have a huge amount data to play with.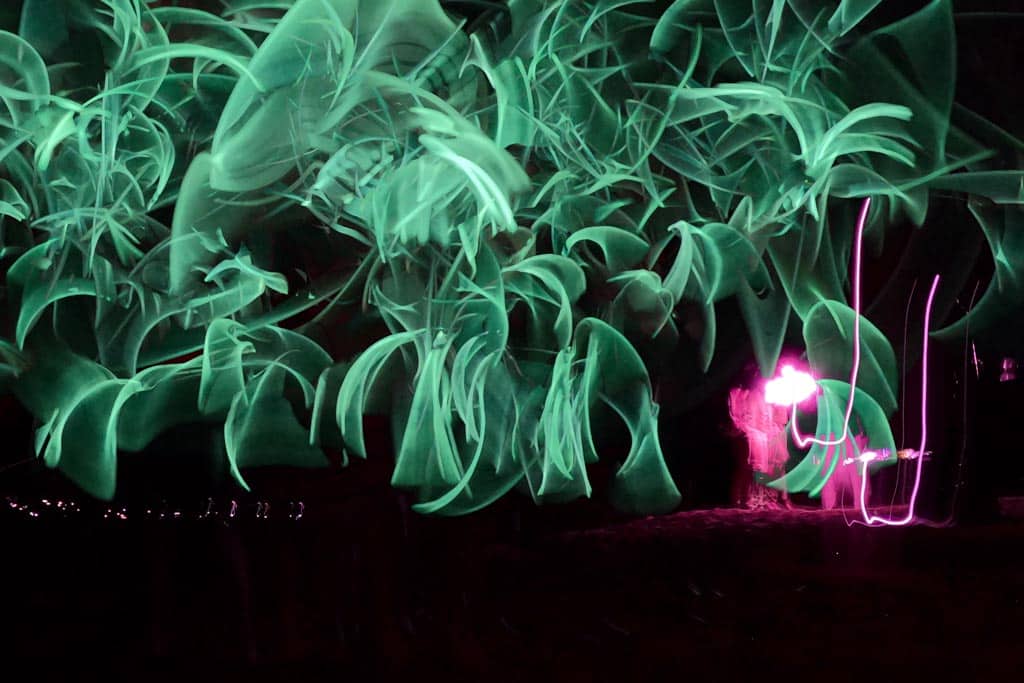 GoPro Quik Desktop App
The GoPro Quik App on your smartphone has always been pretty damn good, and it's just getting better with each update.
We use ours to not just edit and view GoPro footage, while also using it for recording preview via wifi, but also to make cool Instagram Stories and quick video edits for socials.
It's so good we recommend it as essential downloading for anybody who comes with us on our NOMADasaurus Adventure Tours.
The thing is though the Quik Phone App, as good as it is, requires editing on your smartphone.
Maybe you're niftier than us, but editing a video using just your finger on a small screen is a proper pain in the butt.
Finally GoPro has answered our prayers and developed the GoPro Quik Desktop app for your computer, which will be released later this year.
It has all the same great benefits, tools, features and functionalities as the app, but in an easier-to-use format.
It's not as good as Adobe Premiere Pro, but for beginner to intermediate video creators or people who just need to make quick edits, this is a game changer.
The 'Mods' and 'Mounts' – Media, Max Lens, Display and Light Mod
We've already mentioned the Max Lens Mod 2.0 that has been released alongside the HERO 12 Black, which really takes the specs of the new camera to a whole new level.
And ultimately that's what makes this camera so damn versatile – the sheer amount of mods and mounts and you can add to it.
In the interest of honesty, some of the GoPro Mods are must-haves, and others are a bit meh.
We use the Media Mod all the time when vlogging, and the Light Mod is handy in low-light situations where the GoPro gets really noisy.
The Display Mod? In our personal and professional opinion, save your money.
Then there's all the cool mounts you can purchase to place your new camera just about anywhere you can imagine.
And the best part is the HERO12 is the exact same size as the previous three cameras, so there's no need to throw out your old accessories (looking at you, Apple, you jerks).
Some of our favourites are El Grande (although watch out for their new 48-inch extension pole coming soon), Jaws, Bite Mount, Floaty
Check out our full list of our top GoPro accessories.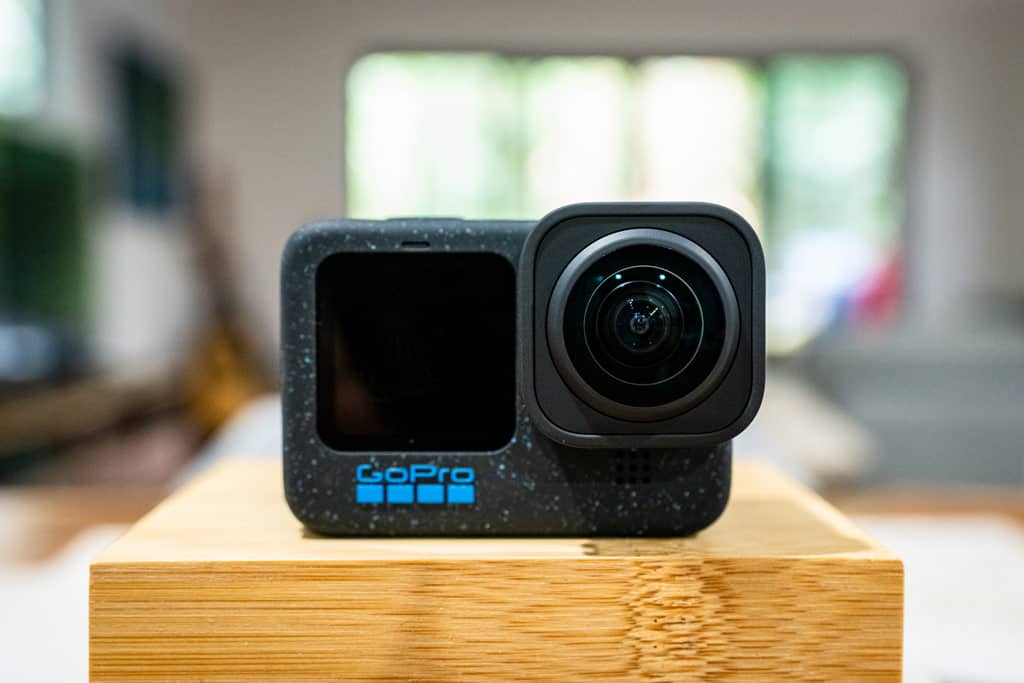 Is the HERO12 Any Good in the Real World?
All the fancy updates and specs and talks of aspect ratios and picture profiles is nice, but what does that actually mean for the average user who just wants an awesome camera for their next adventure?
That's exactly what we set out to learn for our GoPro HERO 12 review the moment we got our hands on the latest model.
Pulling the camera out of the box the initial setup was quick and easy, just like it always has been with GoPros.
If you connect it to the GoPro Quik App when you first fire it up too it handles a few steps automatically too.
Within minutes the camera is ready to use. Step up your Pro game and choose a few different camera settings and assign them to presets to make changing scenes in the field much quicker later.
The first thing we did with the camera is head out on our buddy's boat to go snorkelling around our home of Magnetic Island.
Navigating the camera is simple enough, with no changes here over the past few years except for the addition of 'Standard' and 'HDR' selections for video.
Straight to HDR we go.
The LCD touch screen remains fast and responsive, HyperSmooth 6.0 was hard-to-believe stable and when the Max Lens Mod 2.0 was added it opened up a whole new variety of aspects to enjoy.
For travel photographers like us, the photo capabilities on the GoPro HERO12 Black are unreal, and even in challenging environments like underwater we managed to capture some great initial test shots.
The Interval Photo mode was also much appreciated.
Video-wise, the colours are true to life, stand out really nicely and with 10-bit, GP-Log and HDR settings all available it really makes the quality straight out of camera hard to beat.
Then we took the newest GoPro out to a beach barbecue with our friends and tried it in some low light situations and as a general lifestyle camera.
It performed flawlessly, being passed around to mates who had never used a GoPro before and instantly figuring it out, being dropped by some kids without a scratch and never missing a beat.
In the real world, this is what we noticed:
So far it hasn't frozen on us, which has always been a pain point with an action camera, so hopefully this issue has finally been fixed.
Menus are super easy to navigate.
HDR video mode looks really nice without being over the top like some HDR footage we've seen.
Burst mode on photos takes ages to buffer, but that might just need a faster SD card. Will report back when we upgrade this.
Overall the GoPro HERO12 Black has been absolutely fantastic, and now has a permanent place in our camera bag for all our next trips.
What We Don't Like
In every single gear write-up we publish we are honest about what we like and don't like, and this honest GoPro HERO12 Black review is no exception.
Is the HERO12 perfect?
Nope.
But it's hard to fault.
Here are the things we wish had been improved though.
There's still only a slight digital zoom, no optical zoom, which is something we'd really wish GoPro would add so that you're not always using the linear, wide or SuperView perspectives.
This could be addressed with a Zoom Lens Mod, much in the way the Max Lens Mod adds field of view. Maybe soon?
There were rumours of a 1-inch sensor being added this year, which really would have ramped up low light photo and video quality, but this proved to be unfounded.
We'd love to see that in the next camera, although that would probably mean the camera would be physically bigger and need all new mods and batteries.
Audio without the Media Mod is still pretty average if the conditions aren't perfect, but if you're not a vlogger it's not a big issue.
And we wish the Vertical Capture Mode was also available in the Pro Controls alongside Easy Control.
There minor gripes really, and as the camera has been refined ever more over its predecessor there isn't a lot that we truly dislike in our GoPro HERO 12 Black review.
We promise though that if something pops up after further use we'll come back and update this article immediately.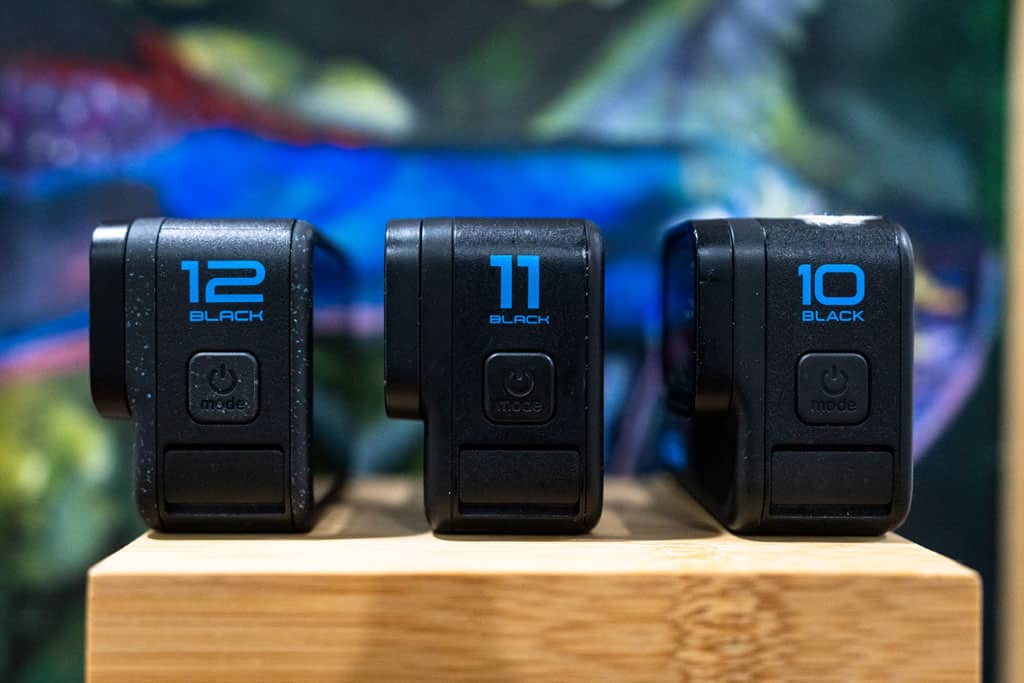 GoPro HERO12 vs GoPro HERO11 vs GoPro HERO10 – What's the Difference?
We've dove into everything that's changed and what is new in our GoPro HERO 12 Black review, and while it may seem like a lot you may be wondering what exactly is the difference between this camera and the old ones?
And if you have a HERO11 or HERO10 you might be sitting on the fence for whether or not it's worth upgrading.
The HERO12 has a number of minor updates compared to the HERO11, mainly around longer battery life, HDR video, pro video settings and the new Max Lens Mod 2.0.
But what about against the HERO10?
| | | | |
| --- | --- | --- | --- |
| | | | |
| | 27MP + SuperPhoto and all RAW modes | 27MP + SuperPhoto and all RAW modes | 23MP + SuperPhoto with HDR |
| | | | |
| | | | |
| | | | |
| | In-Camera with 360° Angle and Horizon Lock | In-Camera with 360° Angle and Horizon Lock | |
| | | | |
| | 1.4" Color LCD with Smoother Live Preview | 1.4" Color LCD with Smoother Live Preview | 1.4" Color LCD with Smoother Live Preview |
| | 2.7" Color LCD with Improved Touch Sensitivity | 2.7" Color LCD with Improved Touch Sensitivity | 2.7" Color LCD with Improved Touch Sensitivity |
| | Media Mod, Max Lens Mod, Display Mod, Light Mod, Volta | Media Mod, Max Lens Mod, Display Mod, Light Mod, Volta | Media Mod, Max Lens Mod, Display Mod, Light Mod, Volta |
| | | | |
| | | | |
| | | | |
| | | | |
| | | | |
| | | | |
| | | | |
| | | | |
| | 1080p with HyperSmooth 5.0 | 1080p with HyperSmooth 5.0 | 1080p with HyperSmooth 4.0 |
| | | | |
| | | | |
Is it Worth Upgrading?
You're almost through our GoPro HERO 12 review, and we're going to address one of the biggest questions we get every single year when the latest camera is released.
Should you rush out and buy the 12, parting ways with your hard-earned cash, or wait and see until next year?
Is it worth upgrading to the HERO12?
You Don't Have a GoPro
If you've never owned a GoPro before and wondering if you should take the plunge and buy the new 12 for travel, sport, lifestyle or just to add to your existing camera kit, then this is what we're telling all of our friends and family:
Yes, it's 100% worth buying the HERO12.
It really ticks all the boxes for people who like to travel, spend time in the outdoors, are into lifestyle content, would like something to film underwater or are breaking into the Creator industry by shooting social media or YouTube content.
It really is one of the ultimate cameras for travel out there.
If you're brand new to video creation, don't feel like this is too far advanced either.
While there's tonnes of professional-level features like TimeCode Sync, GP-Log and 4k120, it's also very, very user-friendly for beginners.
Simply switch to Easy Controls and let the camera do all the work.
You Have a GoPro HERO10 or Earlier Model
The HERO10 was really a great camera and for most people it's more than adequate.
When the 11 came out though they introduced the new GP2 processor and a larger sensor, which was a real game changer.
Even then though we suggested that if you weren't a regular user, it may not be enough to upgrade to the latest model.
This year though with the HERO12 we're finally saying that if you are rocking the 10, or any of the earlier versions, it's a perfect time to look at the latest one.
The massive upgrade to doubling battery life, introduction of HDR video, compatibility with the Max Lens Mod 2.0 and all the other pro level features along with the fast processor and large sensor means that it really is the best action sports and lifestyle camera on the market right now.
It's night and day between the 10 and 12. You'll be blown away.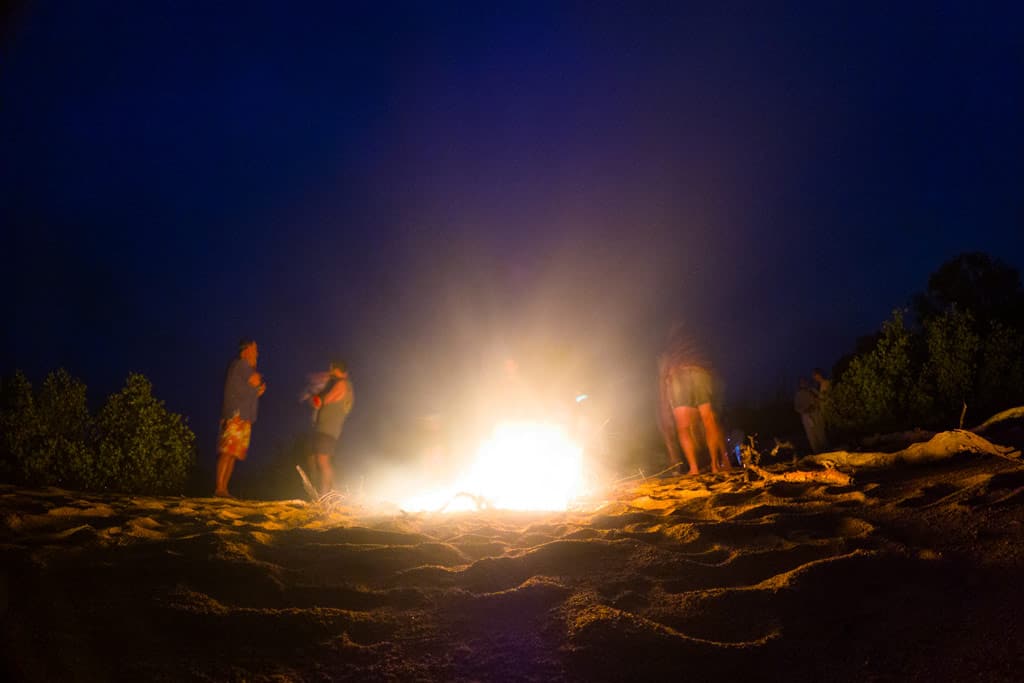 You Have a GoPro HERO11 Black
Well…One of our closest friend literally called as soon as the new camera was announced to ask our honest opinion on whether he should upgrade from the HERO 11 to the HERO 12.
What did we say?
"For you mate, save your money."
The thing is the HERO 12 is better than the HERO 11 in many, many ways.
But for a casual user, the kind of person who isn't using their camera that often, it's not a noticeable difference.
It has the same GP2 processor, the same 8:7 sensor, the same video resolutions and frame rates, and the same photo settings.
That being said, it does have double the battery life (which really is unbelievable), HDR video and everything else in general is just more nicely refined.
So what do we recommend you to do?
The easiest way to break it down is with this:
| | |
| --- | --- |
| UPGRADE IF: | I use my GoPro more than 2x a week, love the idea of HDR video or colour grading, would use the Max Lens Mod 2.0 or would appreciate the longer battery life. |
| DON'T WORRY IF: | I use my camera less than once a week, don't really edit my footage, never drain a battery and don't want nicer video clips. |
If you've just recently purchased an 11 though, don't throw it away. The 11 is still awesome and will serve you well for many more years.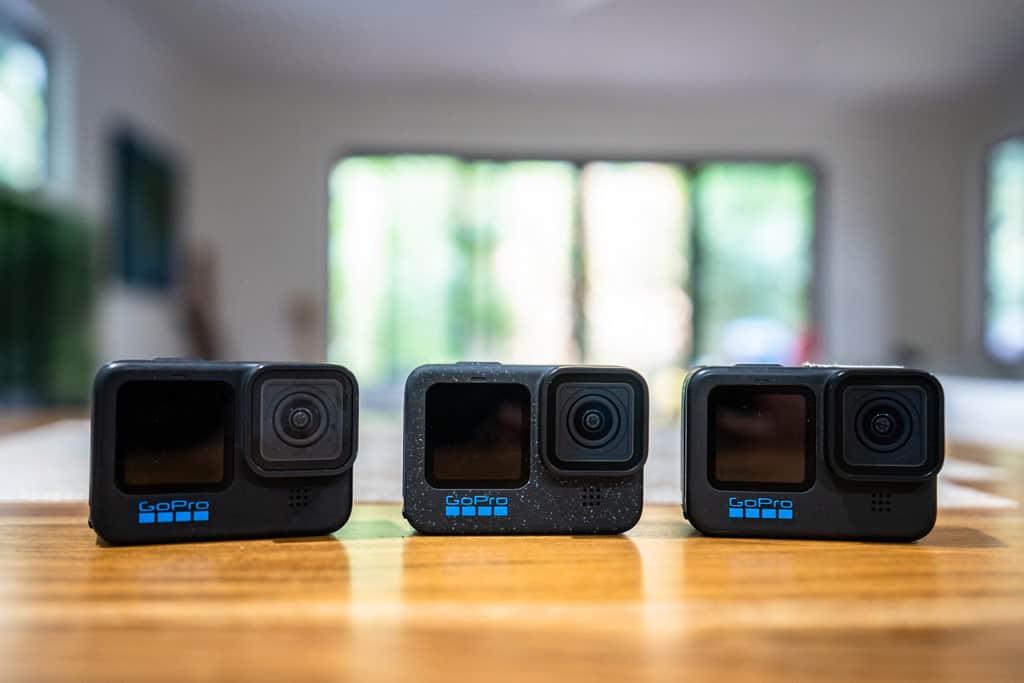 Final Verdict – 9/10
The camera this year is more refined than ever, being simpler to use with some noticeable upgrades, nicer-looking footage and of course that unreal battery life improvement.
It now lives permanently in our camera bags and we'll be taking it to Japan, Antarctica and Maldives in upcoming trips.
If you do purchase the GoPro HERO 12 Black, we also recommend getting a GoPro subscription to their cloud storage service too.
They have a special deal on it where your first year is nearly half price, and it unlocks features like Auto-Upload, Auto-Edits and unlimited backups, plus all their nicest LUTs and presets.
Thanks very much for reading our GoPro HERO12 Black review. If you have any questions please leave a comment below and we'll answer them as soon as possible.
DISCLAIMER: Some of the links in this article are affiliate links, which means if you book accommodation, tours or buy a product, we will receive a small commission at no extra cost to you. These commissions help us keep creating more free travel content to help people plan their holidays and adventures. We only recommend the best accommodations, tours and products that ourselves or our fantastic editorial team have personally experienced, and regularly review these. Thanks for your support, kind friend!
GoPro HERO12 Black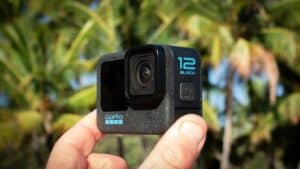 In our detailed GoPro HERO 12 review we've personally put the camera to the test to see if it's worth the upgrade and see what's new on the GoPro HERO12 Black.
Product Brand: GoPro
Pros
Double the battery life
5.3k60 and 4k120
HDR video
GP-Log picture profile
Wireless Audio Support
Vertical Capture Mode
Timecode Sync
Cons
Same sensor as last year
No optical zoom