These are the best camera accessories to take your travel photography to the next level!
Once you start getting into photography you quickly realise that there are certain tools that are essential to make your life easier, and your photos more creative. Some of these accessories are necessary for your camera to work, and some will simply help you take better photos.
After the success of our popular best travel cameras article, we received a lot of emails from people asking what photo camera accessories we use and recommend.
Whether you've bought the best travel camera you can find or are just a hobbyist, trying to choose the best camera accessories is something you seriously need to consider.
Choosing The Best Camera Accessories
With the thousands of photo camera accessories on the market these days it can be quite overwhelming trying to figure out what exactly you need.
Even more confusing is trying to determine how much you should spend on what. How can one SD card be worth $5, while another one is $200? Why do some tripods come in at over $1500?
We've put together this camera accessories list, not necessarily for the professionals out there, but for the entry-level and amateur photographers who want to know where to start, and who might be interested in taking better pictures in general.
All of these are products that we've owned, used, or had personal experience with in our journey going from complete amateurs to professional travel photographers. We won't recommend something that we wouldn't use ourselves, or tell our best friend to buy.
If you already know what you are looking for, jump to the top camera accessories you are interested in:
Best SD Cards
Best Extra Batteries
Best Tripod For Travel Or Hobbyists
Best Screw-On Filters
Best Square System Filters
Best Remote Shutter Release
Best Camera Straps
Best Camera Bags For Travel Or Hobbyists
Best Camera Cleaning Kit
Best External Hard Drives
This isn't a comprehensive list of every single camera attachment on the market. Instead it is mainly for the best camera accessories that the average photographer would need.
We've left out things like external flashes, shotgun microphones, sliders, and other specialist equipment. If you have questions about these specialist accessories for photography please email us.
Best Memory – SD Cards And CompactFlash (CF) Cards
In order for your camera to save photos, you are going to need to buy memory. This is the most common camera accessory, and the absolute first thing you should be looking at after you buy your camera.
An SD (Secure Disk) card is the small memory chip that goes into your camera that will store all your photos and videos. Every digital camera on the market needs one of these cards to work.
A CompactFlash (CF) card is essentially the same thing only in a larger package. This larger package allows for faster transfer speeds and higher data storage. CompactFlash cards are generally only used in high-end professional cameras such as the Canon 5D or Nikon D800.
Unless you own a professional camera, almost all memory cards that you will be looking at will be in the SD format (or microSD for small action cameras and smartphones).
Where SD cards can get confusing is when you start looking at size and speeds. Let's start with size to give you an idea of what each memory card can hold.
Note – For this assessment we are using a 16 megapixel camera shooting in JPEG mode as the base.
8gb – 1430 images
16gb – 2861 images
32gb – 5722 images
64gb – 11444 images
128gb – 22888 images
Now you might look at that and think, "Wow, I would never take 5000 images! A 32gb memory card will last me forever," and you might be right. But it's important to keep in mind that each camera model will have a different size file, and if you shoot video, or photos in RAW format, then this will chew up your memory faster.
Let us give you an idea of how much memory we use as professional travel photographers – We only shoot in RAW and each file is around 24mb. This means we can take about 1333 photos on a 32gb memory card. Seems like a lot? Well. we can easily go through 2 or 3 memory cards on a heavy day of shooting.
One cool thing to consider now is that memory is getting cheaper and cheaper, and a 32gb SD card can be bought for as little as $15 in some places (for a low quality one). So don't even consider getting anything smaller.
But we don't necessarily recommend going out to buy a bunch of 128gb (or 256gb) memory cards either, for two reasons:
Not all cameras can read SD cards that are larger than 32 or 64gb. We made that mistake when we bought 128gb cards for our old GoPro and it couldn't read them.
If you take all your photos on one large SD card and you lose it/have it stolen/it gets corrupted, then you will lose all your photos in one go.
For that reason alone we recommend buying either 32gb or 64gb memory cards.
Now let's look at speed and 'class' of SD cards.
The speed of an SD card is measured in mb/s, or megabytes per second, and is properly known as the 'Maximum Read Speed'. The class of memory card is actually an outdated metric these days as all newer memory cards will include the speed as well. However they still include the number on your SD cards these days, and they come in Class 2,4,6 and 10.
Hot Tip – You will need a class 10 memory card.
Just like storage, speed on memory cards is improving rapidly as cameras come out with better features so let's look some common speeds to see what you'll need as a minimum:
40mb/s – The absolute minimum you should be considering. Fine for taking low number of photos on a beginner camera if shooting in JPEG.
80mb/s – A much better speed that will be fine for taking a couple of photos in a matter of seconds. Ok for shooting in RAW.
90mb/s – Great for taking photos in JPEG if using burst mode, shooting exclusively in RAW, or if you are looking to film video as well.
95mb/s – What you'll be needing if you shoot exclusively in RAW and hit the shutter frequently. Adequate for shooting in 4K.
150/260/300 or faster – You film cinematic 4K video or are primarily a sports or wildlife photographer. The best of the best. These higher speeds are often found on CF cards, but newer SD cards are matching these speeds now.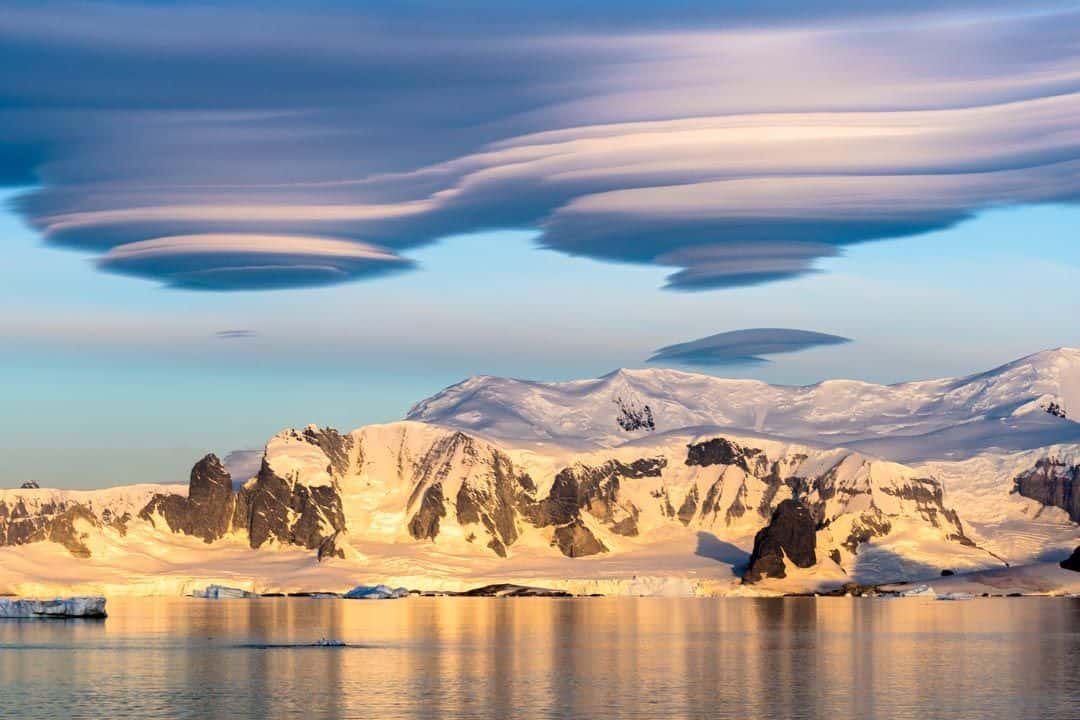 Our Recommendation: Sandisk Extreme Pro 32gb
Want us to cut the guess work out for you? These are the SD cards we personally use and recommend for our best camera accessories.
Sandisk Extreme Pro cards are 95mb/s, meaning they're are excellent for fast shooting and filming in 4K. Even if you aren't planning on doing this kind of photography or video we recommend getting these anyway as they're cheap, high quality and they will be fine to use if you ever upgrade your camera gear. We suggest getting 32gb, but 64gb are also a great, cheap option these days.
Note – Click here if you need CompactFlash cards or if you are after microSD cards.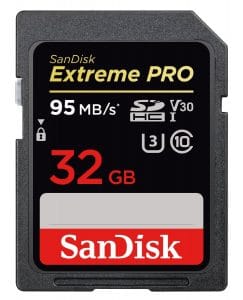 [button link="https://www.amazon.com/gp/search/ref=as_li_qf_sp_sr_il_tl?ie=UTF8&tag=no0c4d-20&keywords=sandisk extreme pro&index=aps&camp=1789&creative=9325&linkCode=xm2&linkId=911d16df0a963ffd287991c32e3f18c0″ type="big" color="orange" newwindow="yes"] Buy SanDisk SD Cards On Amazon[/button]
Best Extra Batteries
Probably the second most important must have camera accessory you will need after SD cards is spare batteries. Trust us, there's nothing worse than being out taking pictures and having your battery die on you.
When it comes to extra batteries you have two options – buy native batteries, or buy 3rd party batteries. There's benefits to both.
Obviously if you own a Sony camera, buying Sony batteries are going to be the best for it. They are of the highest quality and more importantly you won't have your warranty voided if for some very unlikely reason they damage your camera. However native batteries are usually more expensive.
Going for a 3rd party battery is your next best option, and you can often pick up 2 batteries for the same price as one. But when you start to look at 3rd party batteries you can be overwhelmed with all the random brands out there. So what batteries should you go for in your best camera accessories list?
Our Recommendation: Wasabi Power And Smatree Batteries
Based on our personal experience, and advice from other photographers, these are the only two non-native brands you should consider.
Both of these companies make very good quality batteries to match almost any camera out there, from Canon to Nikon to Sony to GoPro and just about every other brand in between. Also for the price of one native battery, you can often get two Wasabi Power or Smatree batteries and a battery charger.
Of course if money isn't an option or you have professional camera gear, then buy all native batteries. But if you want to save some dollars, here you go.
[button link="https://www.amazon.com/gp/search/ref=as_li_qf_sp_sr_il_tl?ie=UTF8&tag=no0c4d-20&keywords=wasabi batteries&index=aps&camp=1789&creative=9325&linkCode=xm2&linkId=2046c98390eba0da6877fca9259e8c98″ type="big" color="orange" newwindow="yes"] Buy Spare Batteries[/button]
Best Tripod For Travel
If you're getting serious about photography and want an essential camera accessory, then you'll have to buy a tripod.
Tripods are honestly one of the best camera accessories any photographer can own, whether you're trying to take photos in low light, long exposure shots, do time lapses, do steady filming or even just taking a photo of yourself in a cool location.
This is also one of those accessories that can range in price from very, very cheap to very, very expensive. How much you want to spend really depends on your goal for photography, and your budget.
We're not going to bombard you with a million different types of tripods. Instead we're going to focus on two, good quality ones that are lightweight and portable.
Our Recommendation: Joby GorillaPod And Manfrotto Befree
These two are our personal recommendations for the best tripods for travel and are essential camera accessories. We have them both, and after going through lots of full-size tripods over the years are finally happy with the Manfrotto Befree.
If you travel a lot, don't expect to be taking a lot of exposure or night shots, and use a small mirrorless system like the Sony A6XXX series or a point and shoot camera, then get the Joby SLR Zoom. The bendy legs allow you to place it on any type of surface, and even wrap it around poles or tree branches. It's also strong enough to hold up to 3kg.
These little tripods are also awesome for vlogging, as you can extend your camera further and hold it steadier.
[button link="https://amzn.to/2zkTfD9″ type="big" color="orange" newwindow="yes"] Buy Joby Gorillapod On Amazon[/button]
If you're looking for the next level up, are serious about getting excellent landscape shots or shooting astrophotography, but still don't want to lug around a gigantic tripod, then you have to check out the Manfrotto Befree. We recommend the carbon fibre model to save on weight. It's more expensive, but worth the cost.
[button link="https://amzn.to/2yfTYFj" type="big" color="orange" newwindow="yes"] Buy Manfrotto Befree Tripod On Amazon[/button]
Best Screw-On Filters
Attaching filters to your lenses allow you add a whole new dimension to your photos. You can smooth out fast-flowing water, add extra 'pop' to the sky or properly expose for the foreground without blowing out the background.
Seriously, if you're looking at stepping up your photography game, these are the best camera accessories you should consider.
There's two styles of filters to look at – screw-on filters and square filter systems. For now we're talking about screw-on filters, which simply screw onto the front of your lens and are much cheaper and easier to carry around.
Like most things when it comes to photography, you can either go as cheap or as expensive as you want with filters. Our best tip though is to not buy a super cheap filter. These will just put a weird colourcast over your entire photo, which could look terrible once you start looking at them on the computer or in print.
Some filters such as Neutral Density and Graduated Filters are more advanced than what some photographers may be looking for, but they really do allow for a lot more creative freedom when you're trying to take your photography to the next level.
Note – A Neutral Density filter is like putting a pair of sunglasses on your camera, allowing you to take longer exposures in bright conditions. A Graduated Filter is a piece of glass that's tinted on one half of it, meaning you can darken the sky without making the ground darker as an example.
Variable ND filters can be fun to play around with when you're starting out with long exposure photography as well.
At the very least you should buy yourself a circular polarising filter. These will cut out glare on bodies of water on bright days and add amazing clarity to clouds.
Our Recommendation: Hoya Pro1 Filters
Hoya is a very reputable brand, and have been making high quality filters for decades. We use their Pro1 Circular Polarising Filter and it's amazing. Make sure you get one with a thread that matches the front of your lens (you can find the measurement in millimetres next to the thread).
Note – Many camera stores will try to sell you UV filters or clear filters, and tell you that they are good for protecting your lens. If you have any lens that is half decent we do not recommend these. Why would you spend $1000 on a high quality lens to put a $10 piece of crappy glass on the front? It's just a marketing ploy so don't fall for it.
[button link="https://www.amazon.com/gp/search/ref=as_li_qf_sp_sr_il_tl?ie=UTF8&tag=no0c4d-20&keywords=hoya pro 1 filter&index=aps&camp=1789&creative=9325&linkCode=xm2&linkId=16aee025106b0248ba1a32b8256ce229″ type="big" color="orange" newwindow="yes"] Buy Hoya Pro1 Filters On Amazon[/button]
Best Square Filter Systems
If you're getting serious about using filters, and you have a variety of different lenses, then you should consider getting a square filter system.
The filters come in square glass panels, usually 100x100mm, 100x150mm or 150x150mm, and they slide into a holder that attaches to the front of your lens. They usually come with different adaptors meaning you can put one system on any thread.
This falls more into the category of professional camera accessories, as they gives you greater freedom in what levels of density you apply to your photographs. Having larger filters also reduces vignetting in your images.
They are also a lot more expensive than screw-on filters, but if you're serious about this type of artistic photography then it's a great investment.
By having a square filter system you can get different stops of neutral density (and stack them if you want), and have graduated filters and apply them to different parts of the shot.
Our Recommendation – NiSi Filters
While the two big players in the game are Formatt Hitech and Lee, there's a new company coming out of China and their filters are amazing!
We first heard about NiSi when we were scrolling through Instagram and came across a few of their ambassadors. Then we went into a store in Australia and checked out the filters in person. We bought one to start with and a few months later ramped up our collection – they are that good.
There's minimal colour casting with them and the aluminium holder is very solid. We love ours. Now they also make the complete kit that we have (although we bought most of ours separately which cost more money in the end). Check them out!
Note – We have the holder system, circular polariser, 0.9 grad filter, 6-stop ND and 10-stop ND filters.
[button link="https://amzn.to/2ijMmH0t" type="big" color="orange" newwindow="yes"] Buy NiSi Filters On Amazon[/button]
Best Remote Shutter Release/Intervalometer
Having a remote shutter release or an intervalometer is an excellent camera accessory for a whole range of different photography situations.
The first style is a cable release, which plugs into the side of your camera. You push the button on the remote and it releases the shutter for you, so you can take a picture without disturbing the camera (think long exposure photos) or even if you're not actually right next to the camera.
Intervalometers do the same thing, but with a few extra features. The most important of these is the ability to set the camera to continuously take photos, which is great for taking time lapse photography.
Both of these also allow for bulb photos, in case you want to do a long exposure past the standard 30 seconds allowed by most cameras.
The third one is for those that love putting themselves in the picture, but perhaps at a far distance – wireless remotes.
These usually slide into the hot shoe connection on the top of your camera. Then with a handheld remote you can press the shutter from as far away as your camera allows (sometimes over 100m!).
Our Recommendation – Any Intervalometer
This is a bit of a general one, because in reality most intervalometers are the same. There's no need to spend a lot on one (unless you want one with extra features or have a favourite brand). Just make sure you get one that fits your camera.
If you want to go very cheap get a remote shutter release that allows bulb as well (by locking the button when you push it). Wireless transmitters depend on your budget as well.
[button link="https://amzn.to/2A0Vrg2″ type="big" color="orange" newwindow="yes"] Buy An Intervalometer On Amazon[/button]
Best Camera Strap
Most cameras will come with a standard strap that you can hang around your neck, and to begin with this is fine. But if you want something a bit more comfortable (especially if you have larger cameras), you're going to want to upgrade this.
You can get ones that have super thick padding, are worn like a harness or clip to the side of your belt. Some attach to the normal camera strap rings, while others screw into your tripod plate thread.
After using the standard straps for years, and having them dig into our necks and shoulders when being out in the field for hours at a time, we decided it was time to invest in better camera straps, and are glad we did!
Our Recommendation – Peak Designs Slide
We've recently bought a couple of Peak Design Slide camera straps and love them. They are the same material as you find in seat belts, except they have extra padding, and on one side there is a rubber grip to stop it from moving off your shoulder. The clean side glides over clothing so you can grab your camera in a moment and not have it get stuck.
It also comes with a solid tripod plate so you can mount the plate and attach the strap to it at the same time. Amazing if you tend to use your tripod a lot! Having this configuration also allows your camera to hang more naturally.
The thing that makes this strap unique though is the innovative metal slide, so you can adjust the length on the go. Great if you end up in a crowded place and want to bring the camera closer to your body.
Note – If you have a smaller camera like a mirrorless, we recommend the SlideLITE.
[button link="https://amzn.to/2iNz4Xq" type="big" color="orange" newwindow="yes"] Buy Peak Design Slide On Amazon[/button]
Best Camera Bags
Getting a camera bag is obviously a must have camera accessory that you will buy. Depending on whether you have a small point and shoot or a bunch of different bodies and lenses, you'll need to get a camera bag to match whatever you're carrying around.
You'll have to decide what is best for you in terms of your activities as well. Do you just carry your gear from the car/house to your photography location, or do you go trekking for days at a time with it?
This is quite a personal thing, but in our opinion there's one main company you should start your search with.
Our Recommendation – Lowepro
It might be a bit of a cliche, but Lowepro make very, very solid bags. We've gone through quite a few brands (Pacsafe, Vanguard and Manfrotto to name a couple), but we've now finally gone back to the popular Lowepro.
Their bags cover a whole range of needs, from little cases for a point-and-shoot right through to the ultimate professional gear carrier.
Right now we're using a Lowepro 250 AW ii Fastpack and really like it. We're still yet to find that perfect camera bag though. When we do we'll be sure to update! Until then, go for Lowepro.
[button link="https://amzn.to/2zjVczP" type="big" color="orange" newwindow="yes"] Buy Lowepro Bags On Amazon[/button]
Cleaning Kit
Keeping your camera clean is very important to have it perform at its best. Wherever you go bits of dust and dirt will cover the camera, and if you have interchangeable lenses, you'll probably end up with dust on the sensor as well. Not ideal!
Unfortunately there's nothing you can do to stop every single bit of dirt getting on your camera, unless you decide to never take it out of its case. Instead you just have to get used to cleaning it.
These days you can get decent camera cleaning kits for very cheap. This is especially important when considering the best camera accessories for dSLRs.
Our Recommendation: General Kits
There's no need to buy the most expensive kit out there, especially if you're just a hobbyist. What you will need are some cloth wipes, a spot brush and a blower at the very least.
IMPORTANT – Whatever you do, don't attempt to clean your sensor unless you 100% know what you are doing. If you scratch it, your camera is pretty much ruined. Using a blower to get dust specs off it is fine, but even then make sure you are careful. This is not to scare you, it's just to save you from making a costly mistake. If your sensor is very dirty take it to a camera store to get professionally cleaned.
[button link="https://amzn.to/2yZsSPV" type="big" color="orange" newwindow="yes"] Buy A Cleaning Kit On Amazon[/button]
External Hard Drive
Once you get more and more into photography, you're going to need a place to store all your photos. Images quickly stack up, and if you're anything like us you want to make sure you don't lose them.
You have two options when it comes to external hard drives – desktop hard drives and portable hard drives. We always suggest getting a desktop hard drive for your home, which you back everything up to, and a portable one for travelling.
Our Recommendation: WD My Passport
We've been using WD My Passport external hard drives for a few years now and they've never let us down. We've also used Seagate hard drives, and never had a problem, but we are very happy with WD so stick to them.
Storage is getting cheaper and cheaper as the years go on, but for now we recommend getting a 4TB hard drive.
Click here to check out some desktop hard drives as well.
[button link="https://amzn.to/2iQUyTr" type="big" color="orange" newwindow="yes"] Buy WD Hard Drives On Amazon[/button]
We hope our list of best camera accessories has been helpful for you. Please feel free to reach out to us if you have any questions or ideas about what we should add to this article as well.
The most important thing, regardless of equipment, is just getting out there to take lots of nice photos! The more and more you practice, the better your images will get.
What else would you recommend people get for the best photo camera accessories? Leave a comment below to let us know.
[box] Disclaimer: Some of the links in this article are affiliate links. That means if you make a purchase through them we will make a small commission, at no extra cost to you. These commissions help us keep running the website and offering the best advice we can. That being said, we only recommend products that we love and trust. Thanks so much for your support.[/box]