From visiting ancient castles to skiing down some awesome slopes, here is our list of the best things to do in Kanazawa!
Literally translated, Kanazawa means 'marsh of gold' and is said to be originated from a legend where a peasant washed gold dust in a local marsh.
The other origin story for the city's name is that the present Kenrokuen Garden area was once called Kanazawago and Kanazawanosho in ancient times.
Kanazawa served as the seat of the second most powerful feudal clan during the Edo Period.
The Maeda Clan was second to Tokugawa in terms of rice production and fief size.
The family invested in the promotion of culture and learning.
This lead to the development of a number of traditional cultures and activities such as handicrafts, tea ceremonies, Noh theatre and gastronomy.
This allowed Kanazawa to eventually become a town of great cultural achievements alongside Tokyo and Kyoto.
During WWII, Kanazawa was fortunate enough to escape destruction by air raids.
Accordingly, there are many parts of the old castle town that remain in good condition.
Many of these are found alongside its modern buildings and make some of the best things to see in Kanazawa.
Kanazawa today serves as the capital of Ishikawa Prefecture. It is located on the opposite side of Tokyo on Japan's central island of Honshu.
From Tokyo, Kanazawa Station is three hours away and the city boasts many historical attractions and modern museums.
Although Kanazawa is a beautiful city to visit at any time of the year, the most popular times are in autumn (September to mid-November) and in spring (March to May).
June to August tends to be quite hot and humid and winter can be cold and damp when it's not snowing.
If the climate isn't a big consideration for your travels, visiting Kanazawa during the shoulder or off-season is the best way to avoid crowds and to save money on accommodation.
READ MORE: Check out our list of the best places to visit in Japan!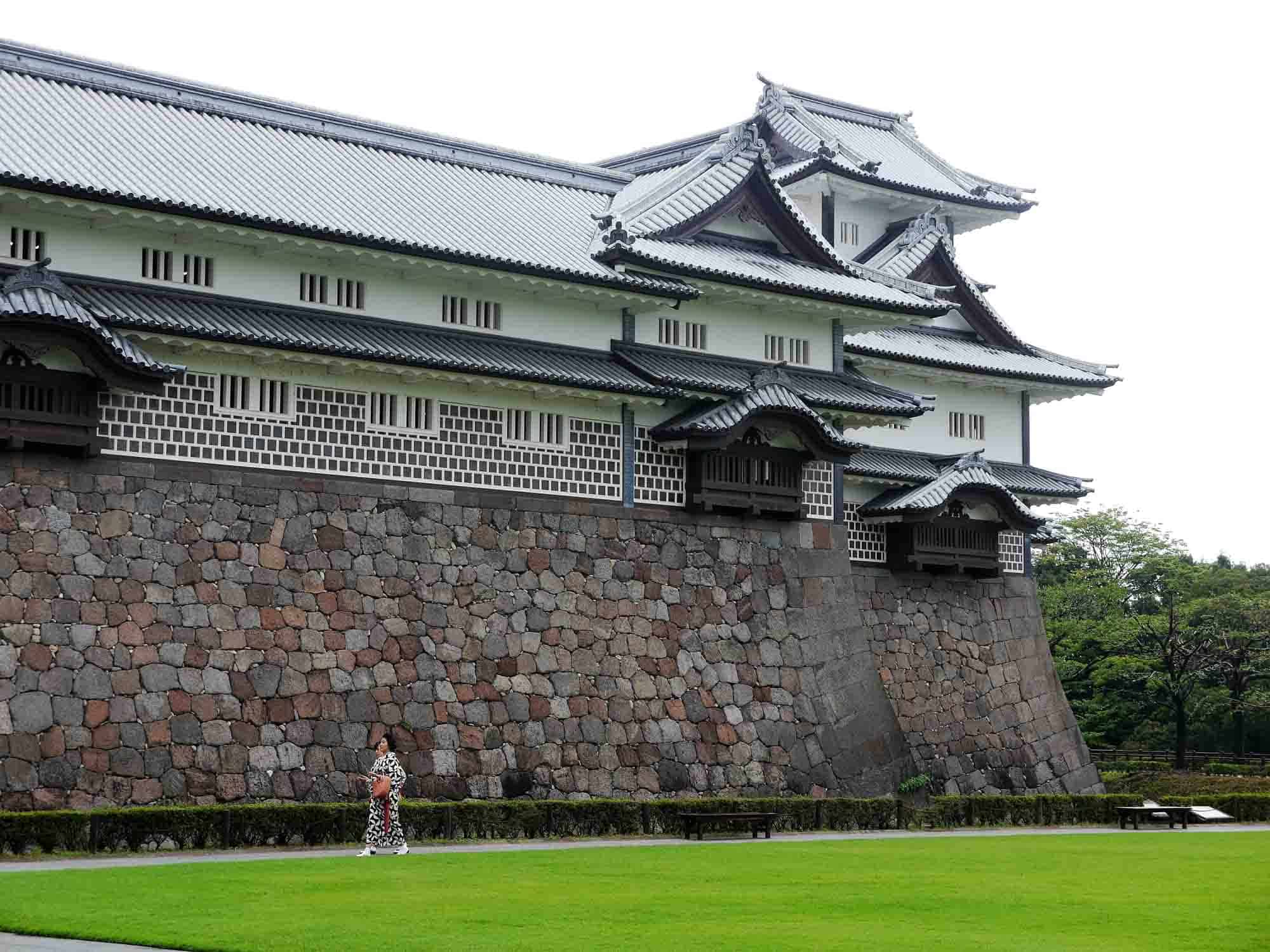 The Best Things to Do in Kanazawa
In June 2009, UNESCO appointed Kanazawa to the Creative Cities Network as a UNESCO City of Crafts and Folk Art.
This affirms Kanazawa as being one of the best cultural cities to visit in Japan.
Visitors to Kanazawa city can enjoy hands-on craft activities and learn about the city's contribution to art in the country.
From art museums, to gold leaf production, to zen Buddhism temples, there is lots to see and experience here.
Before you book your trip here, it's highly recommended you order a JR area tourist pass for Kanazawa, which will give you unlimited transport and discounts at a bunch of different attractions.
BONUS – Booking ahead of time ensures you won't miss out on the tour, and get the best price too! And just for NOMADasaurus readers, if you use the Klook discount code "NOMADS10" on the website when checking out, you'll get $10 off your first booking!
Some of the other popular Kanazawa attractions are the Nagamachi samurai district and Chaya entertainment districts – both of which survived destruction.
While it's not situated in the heart of the mountains, the city is located on the side of the Sea of Japan.
This means winter brings about stunning photo opportunities and awesome snow activities in Kanazawa, Japan.
But now on to our list of epic things to do in Japan.
1) Visit Japan's Most Celebrated Garden, Kenrokuen
Classified as one of Japan's three most beautiful landscape gardens, Kenrokuen is the former outer garden of Kanazawa Castle.
It was constructed by the Maeda family who ruled over a period of nearly two centuries and was opened to the public in 1871.
The name Kenrokuen literally translates to 'Garden of the Six Submilities,' which refers to the six essential attributes that make a perfect garden in Chinese landscape theory.
These attributes include spaciousness, seclusion, artificiality, antiquity, abundant water and broad views.
It's easy to appreciate this landscape theory as you walk through the Kenrokuen.
The grounds are filled with a variety of trees, flowers, viewpoints, ponds, water features, bridges, teahouses and little hidden nooks all around.
With a variety of flowering trees, the garden has a different look for each season and is one of the top Kanazawa attractions.
To feed water to the number of streams and ponds in Kenrokuen, a sophisticated water system was constructed in 1632 diverting water from a distant river.
This leads into the two main ponds in the garden, Kasumigaike and Hisagoike.
One of Japan's oldest fountains is below Kasumigaike Pond and is powered by the drop in elevation causing water to shoot out 3.5 metres high.
Kenrokuen is best visited in the early morning when it's quiet and you can enjoy the surrounding area peacefully before all the other tourists get there!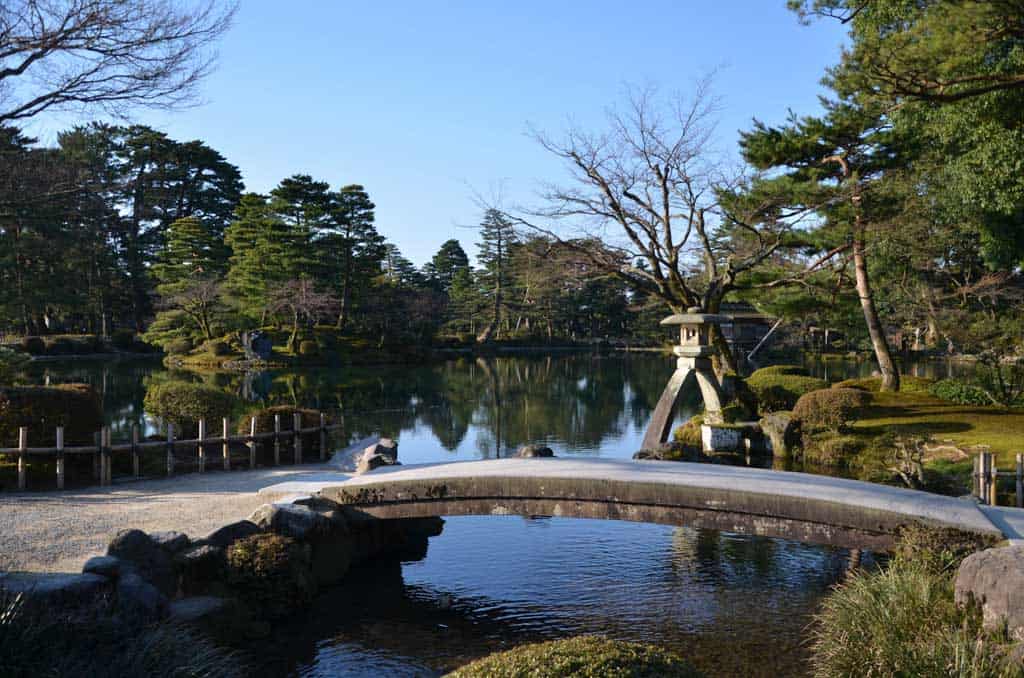 2) See Kanazawa Castle
Kanazawa Castle was the seat of the Maeda family from 1583 to the end of the Edo Period.
Over the centuries, the castle has been burnt down several times.
In the most recent fires of 1881, it was only survived by two storehouses and the Ishikawa-mon Gate which faces Kenrokuen.
Kanazawa University occupied the former castle for several decades until the campus was moved to the city's outskirts in the early 1990s.
Since then, the castle has been slowly rebuilt.
Today, most central structures are standing again and the castle's former main entrance gate, the Kahoku-mon Gate, has also been reconstructed.
Each year, more of the castle is restored and it continues to be one of the top Kanazawa points of interest.
Opening hours: 7:00 am to 6:00 pm (March 1 to October 15); 8:00 am to 5:00 pm (October 16 to February).
Admission: FREE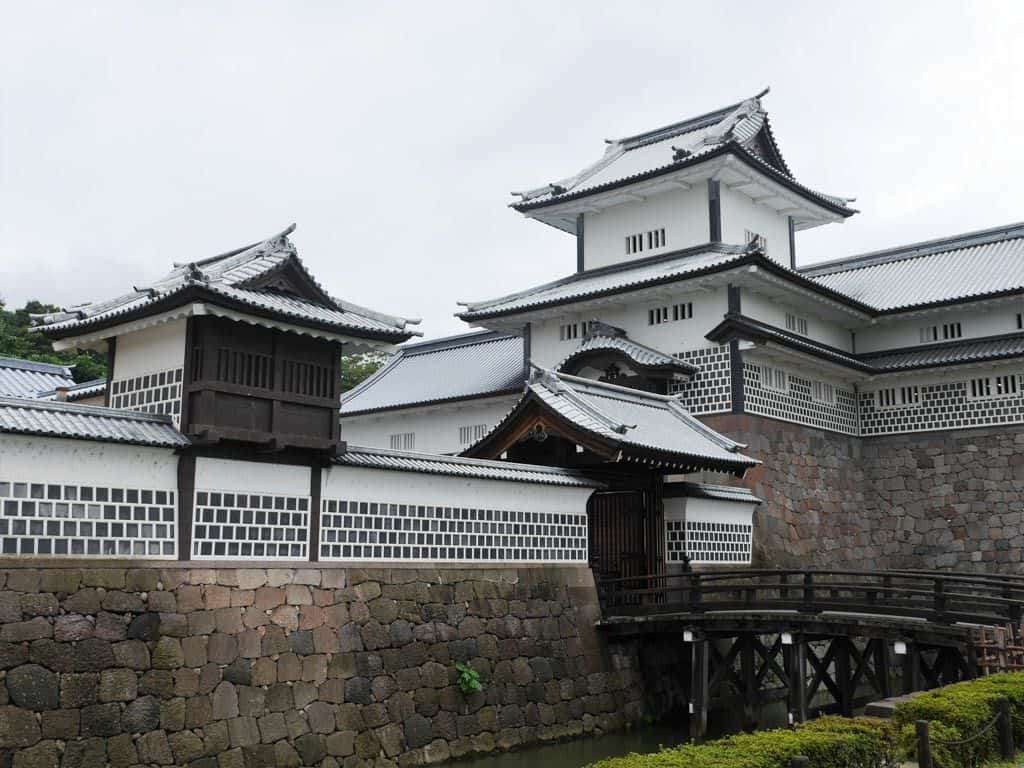 3) Check Out Kanazawa's 'Ninja Temple'
Commonly known as Ninjadera ('Ninja Temple'), Myoryuji Temple was built by the Maeda lords.
While it actually isn't associated with ninja, the temple was given its nickname because of its many deceptive defences.
The temple was built with many defences and escape routes so its residents could alert the castle in the event of an attack.
Guided tours take you through the temple's defences which include hidden tunnels, secret rooms, trap and a maze of corridors and staircases.
Opening hours: Daily from 9:00 am to 4:30 pm (until 4:00 pm in winter).
Admission: 1,000 yen.
Click here to read our comprehensive guide to travelling in Japan
4) Hit the Slopes and Shred Some Powder!
The most adventurous of Kanazawa activities is hitting up some nearby slopes winter.
Despite hosting the winter Olympics twice, Japan is an underrated destination for winter sports.
As it becomes increasingly, most people only know of a few main popular ski resorts.
However, within the boundaries of Kanazawa city is Iohzan, a small ski hill that is perfect for beginner skiers.
Officially known as Kanazawa Shiei Iohzan Ski-jo, the resort has two lifts and is open from around late December to early March.
The lower slopes are free for kids and beginners though lift tickets here are very affordable and cheap by world standards.
The resort can be reached by public transport and ski or snowboard gear can be hired there.
For those looking for more extreme skiing, there are other resorts in the Ishikawa region offering more vertical metres and advanced runs.
These resorts can be reached by car.
Opening hours: 8:30 am – 4:30 pm from late December to early March.
Admission: 1,540 yen for a day pass.
5) Enjoy Some Seafood At Omicho Market
One of the best things to do in Kanazawa if you love food markets is to get up early to visit Omicho Market.
The market has been Kanazawa's largest fresh food market since the Edo Period and today, it is lined with around 200 stalls.
Most of the shops specialise in a variety of good quality local seafood and produce.
Lunchtime is also busy in the market as locals and tourists flock to enjoy delicious meals from the restaurants inside the market.
For a real look at the local life of Kanazawa, book a local walking tour so you can get the insider scoop on the market and other cool local spots.
Opening hours: 9:00 am – 6:00 pm
Admission: FREE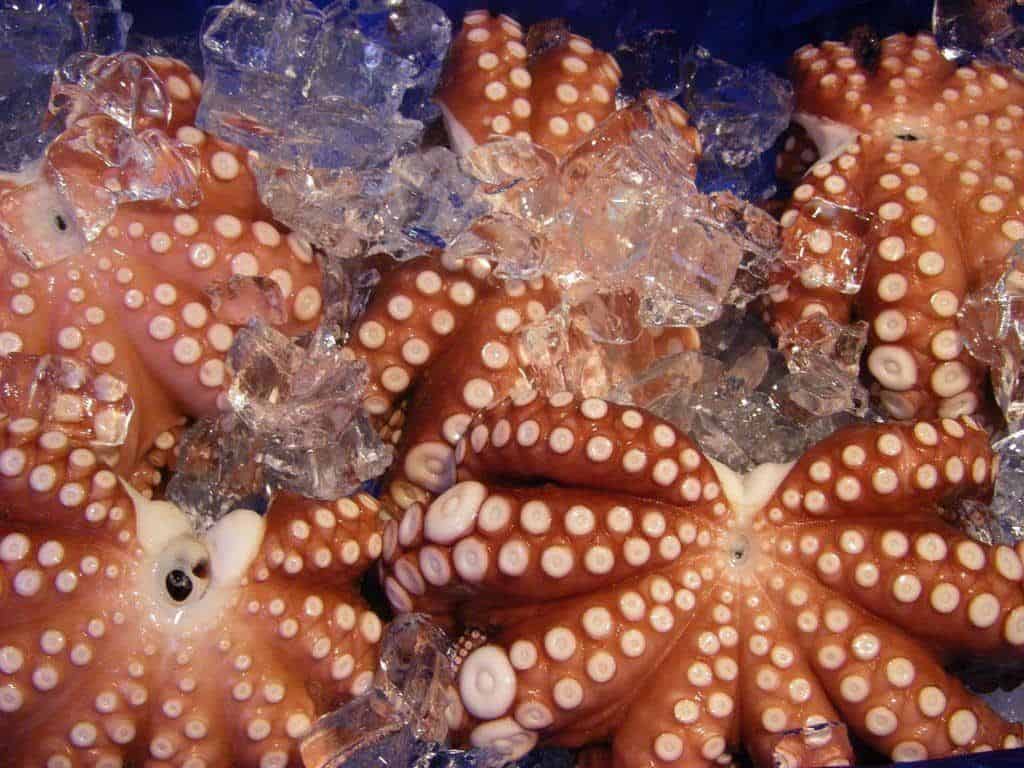 6) Kanazawa Hyakumangoku Festival
While most tourists tend to avoid Japan during the summer, if you're here in June and wondering what to do in Kanazawa, check out this festival!
Held on the first Friday, Saturday and Sunday of June in the city centre, this festival re-enacts Toshiie Maeda's historic entrance into Kanazawa Castle.
Enjoy traditional forms of music with taiko drums, Japanese flutes and shamisen.
And watch lion dances, marching samurai warriors, noh plays and over 10,000 people dancing in the streets!
7) Meditate at D.T. Suzuki Museum
Suzuki Daisetz Teitaro (1870-1966) was a prominent Buddhist philosopher who was born in Kanazawa.
He was prominent for introducing Japanese Zen philosophy to the west.
Suzuki was proficient in English, Chinese and Sanskrit in addition to Japanese.
He wrote mainly about Zen Buddhism and its influence on everyday life.
Anyone interested in philosophy or architecture will find visiting the museum to be one of the top things to do in Kanazawa.
The Suzuki Museum commemorates Suzuki's life and his works.
The exhibitions display his writings while the architecture of the museum serves as an interpretation of his life and religious scholarship.
With clean and simple lines, the open spaces are there to allow visitors to take a moment for reflection.
The Suzuki Museum feels very understated and minimalistic but offers an ambience of tranquillity and peace.
One of the main features of the Suzuki Museum is the Contemplative Space which has a large room with openings on all sides that extends out into the Water Mirror Garden.
Visitors can take time to meditate and reflect while looking out over the water.
Opening hours: 9:00 am to 5:00 pm daily. Closed Mondays.
Admission: 300 yen
8) Oyama Shrine
Known for its unusual gate designed by a Dutch architect, Oyama Shrine was dedicated to Maeda Toshiie, the first lord of the Maeda Clan.
The gate originally guarded the entrance to the palace of Kanazawa Castle but was later moved to Oyama Shrine.
Maeda Toshinaga, who was Toshiie's successor, first constructed it in 1599 on Mount Utatsu but later moved it to its current location.
The shrine's first level depicts a mixture of Japanese and Chinese influence.
However, the upper stories feature a Dutch style, stained glass window and once served as a lighthouse.
You can make a lovely afternoon out of the visit and stroll through the garden that features ponds and bridges designed to resemble harps and lutes.
Opening hours: 24/7 daily.
Admission: FREE
9) Higashi Chaya District
During the Edo Period, teahouses were found in designated entertainment districts, usually just outside the city limits.
Chaya (teahouse) is an exclusive type of restaurant where guests are entertained by geisha who perform song and dance.
Three well-preserved chaya districts are located in Kanazawa and Higashi Chayagai is the largest and most interesting.
One of the most cultural and interesting Kanazawa things to do is to visit a chaya in the Higashi Chaya District.
There are two that are open to the public, Shiuma Teahouse and Kaikaro Teahouse.
Kaikaro Teahouse is the largest chaya in Kanazawa and is one of the city's historic buildings at over 195 years old.
While dining with geisha performances is reserved for the wealthy and is by invitation only, the public can view the different rooms such as the luxurious Golden Tea Room.
Instead of tatami mats, the mats on the floor are made of special paper woven with gold!
Nearby is the Nishi Chaya District is much more compact than the Higashi Chaya District but is a short walk from the Ninja Temple and far less busy.
Its only attraction open to the public is a museum, Nishi Chaya Shiryokan, which shares the history of the district.
The museum is a converted chaya and has a model team room.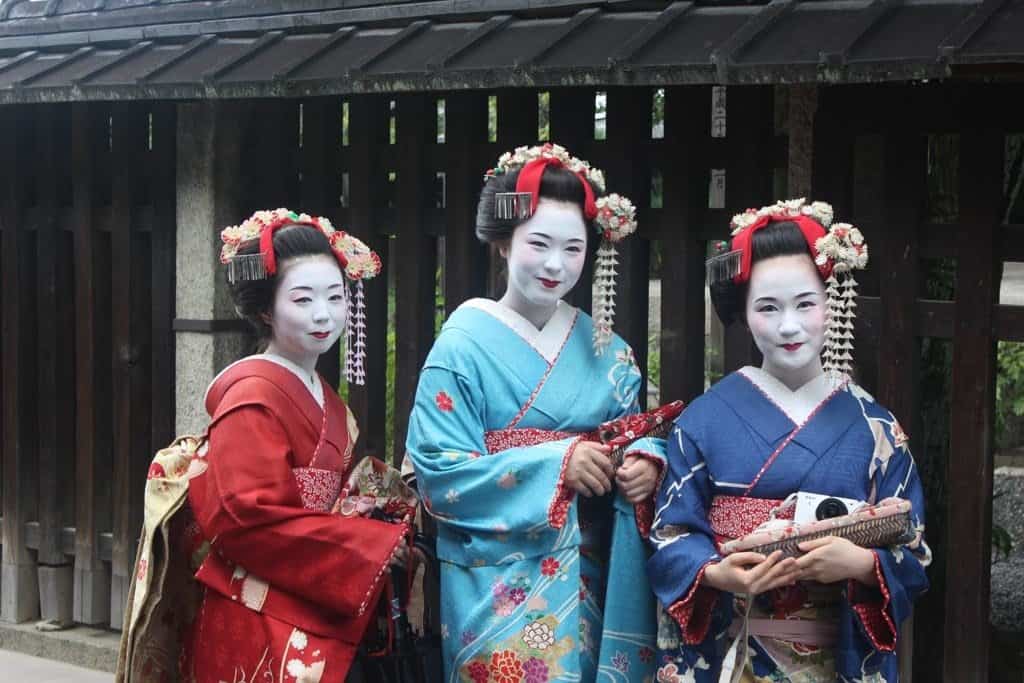 10) Learn About Gold Leaf
Kanazawa is the birthplace of gold leaf, the art of pressing gold so thin that it becomes a delicate paper.
It's one of the area's most cherished handicrafts, and you'll notice gold leaf and gold in general woven into the fabric of daily life.
From furniture and sculptures covered in gold leaf, to things as crazy as gold leaf soft serve ice cream, this beautiful and cherished art appears everywhere.
The Gold Leaf Sakuda craft shop is the main store where you can browse all the gold leaf crafts and trinkets. There is also a museum and a workshop available. You can find more details about gold leaf workshops on this website.
11) Take a Day Trip to Kaga Onsen
Located south of Kanazawa city, Kaga Onsen is a collection of four hot spring towns that were discovered over 1300 years ago by monks.
Each of the town's public baths is found in the centre of town and is enjoyed by locals and visitors.
For an easy and relaxing day, head to Kaga Onsen to enjoy a hot spring bath and stroll around the different towns.
12) Explore Kanazawa's Former Samurai District
Nagamachi was a samurai district located at the foot of the former Kanazawa Castle.
The area is where samurai and their families used to reside.
Today, the area maintains its historic atmosphere with its remaining samurai residences, private entrance gates, narrow lanes, canals and earth walls.
The two main attractions in Nagamachi are Nomurake and Shinise Kinenkan Museum.
Nomurake is a restored samurai residence that displays the lifestyle and artifacts of the time when samurai were prosperous.
Shinise Kinenkan Museum, on the other hand, is a restored pharmacy displaying the rise of the merchant class and their prosperous lives as the samurai declined.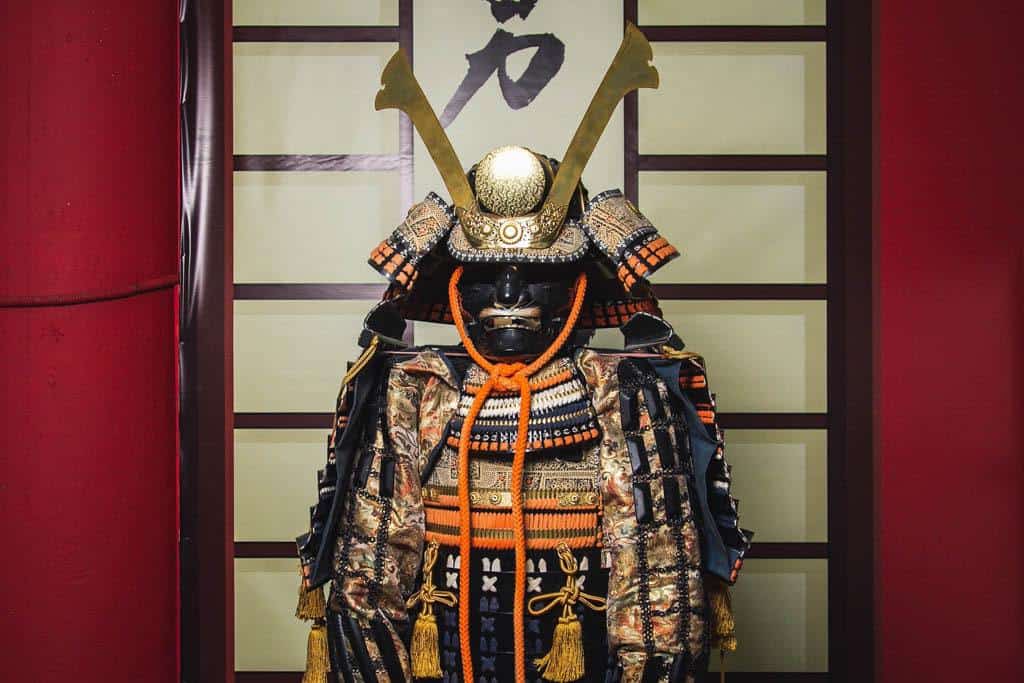 13) Observe A Silk Painting Workshop
While visiting Nagamachi, head over to Kaga Yuzenkan, a building that stands on the site of a former samurai house.
Textile lovers wondering what to see in Kanazawa to inspire your creative flairs can watch the entire silk painting process here.
The first room in the museum outlines the process of silk painting, describing each stage of the process in Japanese and English.
The second room in the museum displays some exquisite samples of painted screens and kimonos.
A hand-painted kimono is often sold for upwards of several thousands of dollars and is usually reserved for special occasions like weddings.
You can also find some hand-painted items for sale at the small gift shop in the museum.
Visit the website for more info about workshops and artwork.
Opening hours: March to November only. 9:30 am to 5:00 pm. Closed Tuesdays and Wednesdays.
Admission: 350 yen
14) Attend Kaga Fire-fighters New Year's Event
On the first Sunday of January at Kanazawa Castle, the fire-men of the city showcase fire-fighting skills that have been passed down from the Edo Period.
The event is free and demonstrates the abilities and spirit of fire-fighting.
At this time of the year, you can also expect to see the city filled with snow so be sure to bring a camera!
15) Seisonkaku Villa
In the last years of the Edo Period, a Maeda lord built the Seisonkaku Villa for his mother.
The villa is one of the most elegant samurai villas remaining in Japan and is a large structure with a number of tatami rooms spread over two floors.
The roof covering its garden viewing deck was built without supports that would interrupt the view of the garden.
The villa also has a direct entrance to Kenrokuen.
Opening hours: 9:00 am to 5:00 pm daily. Closed Wednesdays.
Admission: 700 yen
16) Day Trip to the Noto Peninsula
The Noto Peninsula extends about 100 kilometres into the Sea of Japan and is known for stunning coastal scenery.
A day trip from Kanazawa is best done by car since the area's public transportation is limited.
The main spots for tourists are Wajima City and Wakura Onsen.
These are relaxing and remote places that draw in people who want to escape the city.
Noto Peninsula is a few hours away by car but definitely worth the trip if you have the time.
If you don't want to rent a car and you'd rather pay a bit extra for a private tour, you can book one on Get Your Guide.
17) Visit the 21st Century Museum of Contemporary Art
The 21st Century Museum of Contemporary Art is one of the best things to see in Kanazawa, especially for art lovers.
With unique exhibitions, sculptures, architecture, and other displays on contemporary art, there is lots of fascinating stuff to see here.
There are also sometimes special events and workshops, as well as kids studio programs.
There are so many art museums in the area, and the 21st Century Museum of Contemporary Art is one of the best.
Opening Hours: 9am – 10pm, closed Mondays
Admission: Prices vary based on exhibition, see the website
18) Check Out the Kanazawa Phonograph Museum
This museum is a nice break from traditional museums and anyone who loves antique stereo equipment will enjoy it.
Spread over three floors, the museum features an extensive collection of old phonographs and antique radio consoles.
If you're there at the right time, you might even be treated with a demonstration of the phonographs that takes place three times a day.
Opening Hours: 10 am – 5 pm, closed Tuesdays
Admission: 300 yen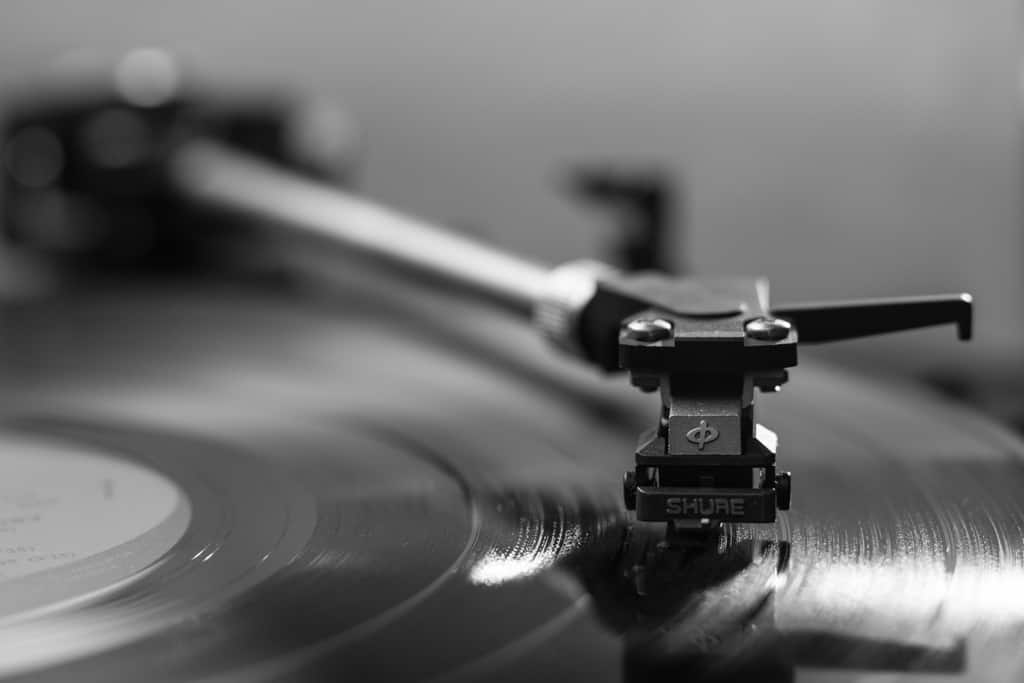 Best Accommodation – Where to Stay in Kanazawa
In terms of location, we recommend staying closer to sightseeing spots rather than the main Kanazawa station.
This is so that you can revisit some of these beautiful places without having to trek further out.
The city is linked well by public transport so you can also take buses to get to the Kanazawa station if needed. The main train station, Kanazawa Station, is well linked to other locations around Japan.
Accommodation in Japan can usually be summed as clean and simple.
While hostels and hotels alike are generally not that spacious, you'll find all the basic necessities and a decent place to sleep.
The hostels in Japan are some of the best we've ever been to around the world and are fairly priced in comparison to other western countries.
Hotels here are also of a very high standard.
So if you're wondering where to stay in Kanazawa, we've got some recommendations to suit every budget and to ensure you make the most of the Kanazawa attractions.
The Best Hostel in Kanazawa – Backpackers Hostel K's House
A short walk from all the main sightseeing hotspots, this hostel is located on a local shopping street with small boutique stores.
However, it is a little further away from the Kanazawa station though so you will need to take a bus to get to the hostel.
The hostel has rooms over four floors with a mix of dorm and private rooms. The beds in the dorm rooms are cubicle style but very comfortable and have privacy blinds.
Each bed also gets a small private storage section that's lockable as well as charging outlets. A huge plus for any backpacker!
Best Budget Accommodation For Couples – LINNAS Kanazawa
This hotel combines the fun and communal vibes of a hostel with the simple sophistication of hotels.
With the concept of sharing 'delicious' moments together, there is a shared kitchen where guests are encouraged to meet other guests by cooking together.
There's a lounge on each floor, a great bar and a rooftop Jacuzzi.
The hotel has two branches, with the other in Tokyo. This hotel is also in a great location and is within walking distance to Kanazawa Castle, Omicho Market and other Kanazawa sightseeing spots.
Again, this does mean that it's a little further away from the Kanazawa Station.
While there are dorm rooms here, it's definitely better for couples to spend a little bit more and book a private room.
You also have the option of booking a room with an ensuite or shared bathroom.
Rooms are basic and fairly small but comfortable and have a fridge and TV.
Best Mid-Range Hotel in Kanazawa – Kanazawa Tokyu Hotel
Kanazawa Tokyu Hotel combines a modern hotel with a very traditional Japanese feel to it.
It is located near the main Kanazawa, Japan attractions, the hotel is surrounded by plenty of bars and izakayas to choose from and is a short bus ride from the main Kanazawa station.
The hotel has two restaurants: Restaurant Marais d'Or which offers buffet-style breakfast and French course menus; and Kincharyo which serves a Japanese-style breakfast.
There is also a club lounge access (for an additional fee) where guests can relax and unwind over a drink.
Rooms are spacious with quality furnishings, comfortable beds and a well-appointed bathroom equipped with toiletries.
Staff are very friendly and helpful and guests can also purchase the Hokutetsu Onse Day Pass from the concierge.
This a discount ticket that covers unlimited rides on both the Loop Bus and the Kenrokuen Shuttle.
Best Luxury Hotel in Kanazawa – UAN Kanazawa
UAN Kanazawa is only a 5-minute walk from Omicho market and around 15-minute walk to Kanazawa castle and Kenrokuen garden.
The hotel takes on a new concept of luxury and is the perfect place for anyone wanting to stay somewhere unique and different from traditional luxury hotels around the world.
Staying at the hotel is like a sleepover in an art gallery. The interior design is sophisticated, modern and clean.
Each room is equipped with air-conditioning, a flat-screen TV and a complimentary smartphone and desk.
Rooms are spacious by Japanese standards and the bathroom features a Jacuzzi in the bathtub and a high tech Japanese toilet.
Guests are also provided with complimentary toiletries, a hairdryer and Yukata robes.
The lobby is quite the standout as food and drinks are served here and guests will often spend a lot of time relaxing and enjoying the space.
Guests are even treated to complimentary drinks and free soba noodles at night.
Best Restaurants in Kanazawa
If there's one thing you are sure to find anywhere in Japan, it's delicious food.
For anyone who enjoys partaking on culinary adventures, simply walking around the city on a DIY tasting tour is easily one of the best things to do in Kanazawa, Japan.
Different regions in Japan are known for its own style of cooking different dishes and Kanazawa is no different.
One of the most notable dishes is Kanazawa curry which is a Japanese style curry & rice served with tonkatsu, a breaded pork cutlet.
Budget
Can't say no to a good curry? Champion's Curry House is located off the main alley of Omicho market and offers no-frills, cheap and delicious Kanazawa curry.
Order from the vending machine at the front and choose between different cuts and sizes of pork cutlet as well as chicken cutlet, fried prawns, cream croquet and other toppings.
Mid-range
Being right on the border of the Sea of Japan can only mean one thing: good seafood.
Sushi lovers will enjoy Kourin Sushi, a cozy local restaurant where sushi is fresh and hand-made to order.
High-End
Otomezushi is a popular high-end sushi restaurant that is very fairly priced given its high quality. You can expect delicious and fresh fish, served beautifully for you to enjoy.
If you're looking for something other than sushi but would like to enjoy some high-end dining, visit Rokkakudo, a steak restaurant that offers prime Wagyu beef cooked to perfection.