From seeing up close the famous Mt Fuji, exploring the architecture of Japanese castles to slurping down the best bowl of ramen you ever had, all these epic memories to-be-made are possible even with our guide to budget travel in Japan.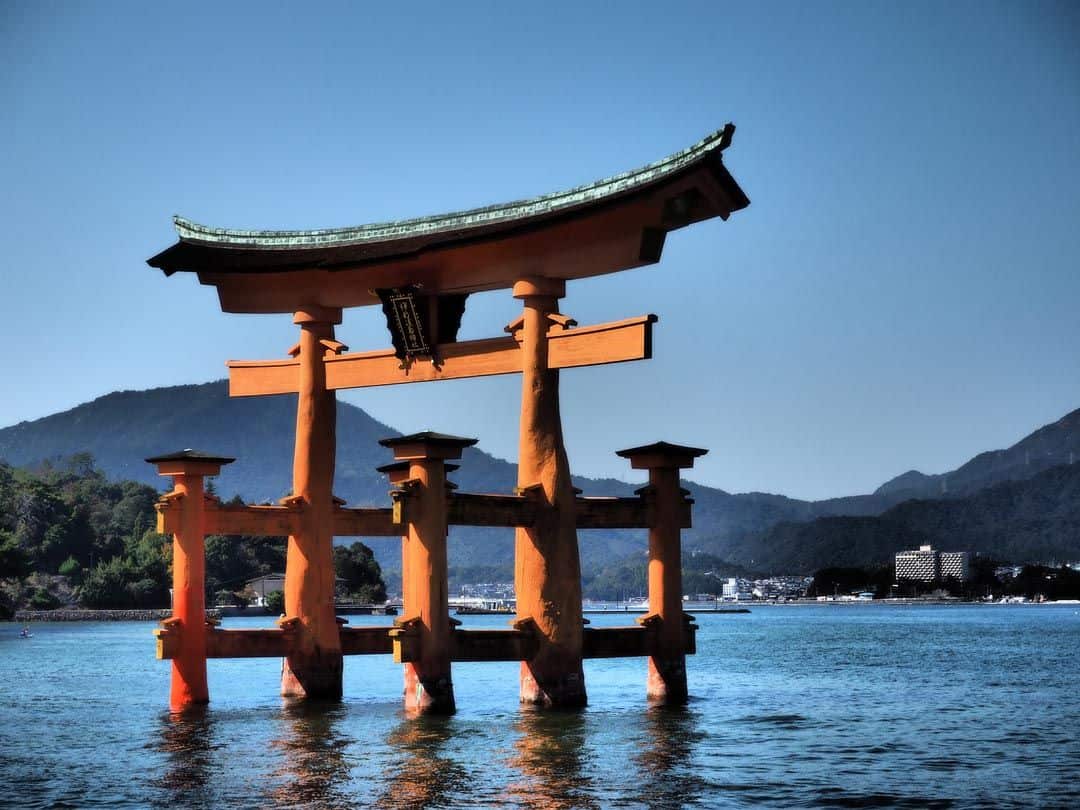 Today's Japan is a fascinating example of blending the ancient traditions and modern day culture.
Throughout the country you'll witness dynamic mountainscapes in stark contrast to futuristic cities that are inspiring new trends in architecture worldwide.
It's also thought of to be notoriously expensive but we managed to travel to Japan on a budget, and so can you.
Budget Travel in Japan
Japan has had a reputation as being expensive for a very long time, people paying hundreds of dollars for a piece of Kobe beef or a sliver of the finest blue fin tuna.
Prices of hotels can be among some of the most expensive in the world. Public travel, whilst incredibly reliable, can sometimes be quite expensive.
Well, some of this is true and some of it is a little more than a rumour that we have all perpetuated. Many people are put off traveling around for a long period of time because of the belief that the costs will be astronomical.
This isn't always the case.
We have just finished 1 month of travel in Japan and it is comfortably cheaper than Australia, New Zealand, Western Europe and in some cases is even cheaper than China!
It sounds crazy, but here are a few really simple tips for budget travel in Japan that will save you some dollars on your next trip.
Note – At time of travel $1 USD was equal to about 110 Japanese Yen.
READ MORE: Don't miss our brand new complete guide to help you travel to Japan!
Get A JR Rail Pass
This is a no-brainer. Anyone travelling between cities in Japan should consider investing in one of these.
However be very careful about which JR pass you choose as you could end up spending more than you need to.
I'll use our situation as an example.
We spent our first 12 days figuring out an excellent Hokkaido itinerary, which is absolutely incredible and definitely our favourite part of Japan. From Sapporo we flew down to Hiroshima.
From here we planned to go on to Miyajima, Osaka, Himeji, Nara, Kyoto and Tokyo.
A few of these were day trips and a few were for a bit longer, but as you can see we had a lot of travel ahead of us.
A regular JR pass that allows travel across the whole country costs 29,100 yen. This is incredibly reasonable. If you take a train from Tokyo to Kyoto, throw in a day trip to Nara and you've started saving money.
Our plan was as follows:
3 days – Hiroshima and Miyajima
2 days – Osaka
1 day – Himeji
1 day – Nara
4 days – Kyoto
5 days – Tokyo
We decided to purchase a Kansai-Hiroshima pass through JR West for 13,500 yen per person.
We activated this when we travelled from Hiroshima to Osaka. We used it for our day trips to Himeji, Nara and our trip to Kyoto. We then travelled from Kyoto to Tokyo by night bus for 6500 yen per person.
A total of 20,000 yen, 9000 yen less than a 7 day rail pass.
We would not have had time to do everything we wanted to do around Kansai and get to Tokyo in 7 days. Hence why we elected to go this route.
The JR pass website states that a JR pass cannot be used on the Nozomi or Mizuho trains. However if you purchase ANY JR west railway pass, which ours was, you can use these trains. This is great for longer routes, notably Hiroshima to Osaka/Kyoto.
Plan where you want to go and what you want to see and then search on the Klook website to find the pass that best fits your plan.
You could end up saving yourself a lot of money.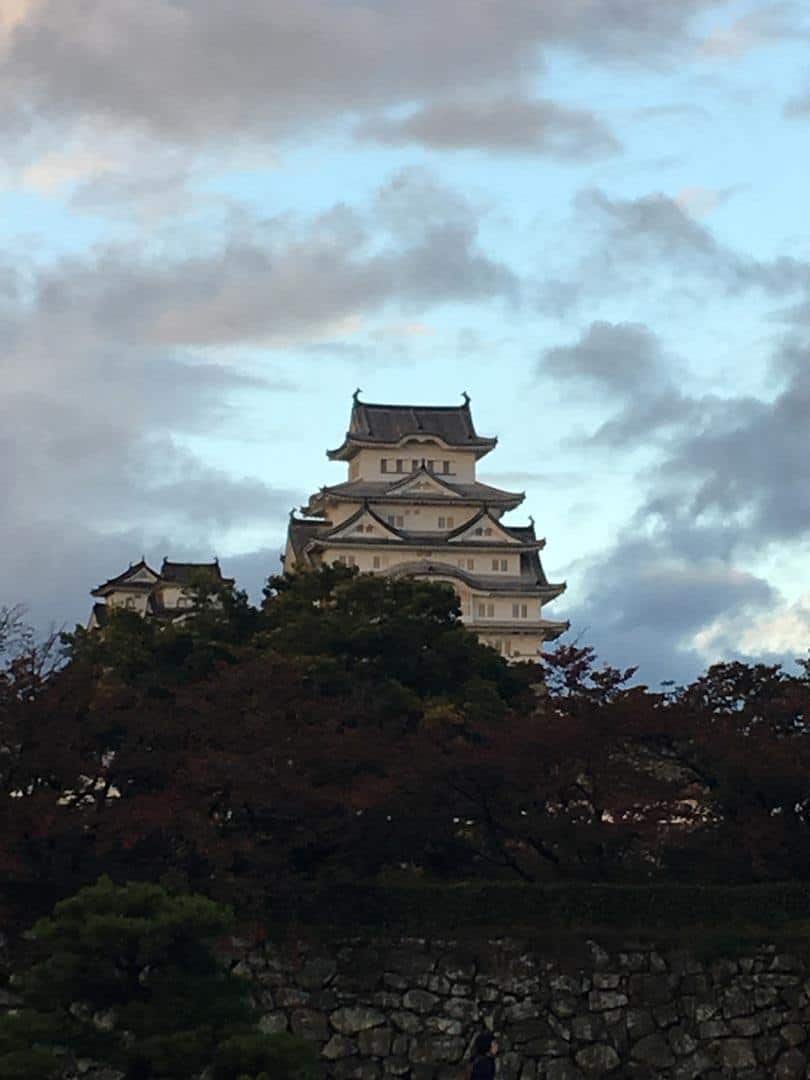 Take Some Flights
I read about this little deal on the amazing website Japanguide, a must for anyone planning a trip to the land of the rising sun.
In essence, this deal covers cheap flights all over Japan for any visitors to the country. It's advertised as a 10,000 yen deal however there are some flights that are cheaper and some that are slightly more expensive.
We paid 10,000 yen each to fly from Sapporo to Hiroshima. If we were to booked these flights without this deal it would cost us closer to 50,000 yen per ticket.
There are two airlines that participate in this amazing deal: JAL and ANA. We ended up flying with ANA and it was great.
One thing to remember is that for this to work you usually have to book from outside Japan. As always in Japan there are a variety of deals.
The deals that we researched are linked below, but the link above has information on all of the deals available.
Both of these links take you straight to the booking page where you can research and compare prices. This deal is a must for anyone looking to get away from the Tokyo-Kyoto-Osaka route. This saved us a huge amount of money.
Day Passes for Attractions
Many of Japan's cities have a variety of day passes allowing giving unlimited rides and even discounts to various attractions. This is a lifesaver for budget travel in Japan.
Deals In Hiroshima
In Hiroshima you can purchase a 1 day street car and ferry pass for 840 yen. This is a great option if you are doing Miyajima as a day trip.
Street Car to Miyajimaguchi = 280 1 way – total of 560
Ferry to Miyajima = 180 yen 1 way – total of 360
560+360 = 920
This also means that you can use the streetcars to get around in the evening as your legs will be knackered after a day in Miyajima.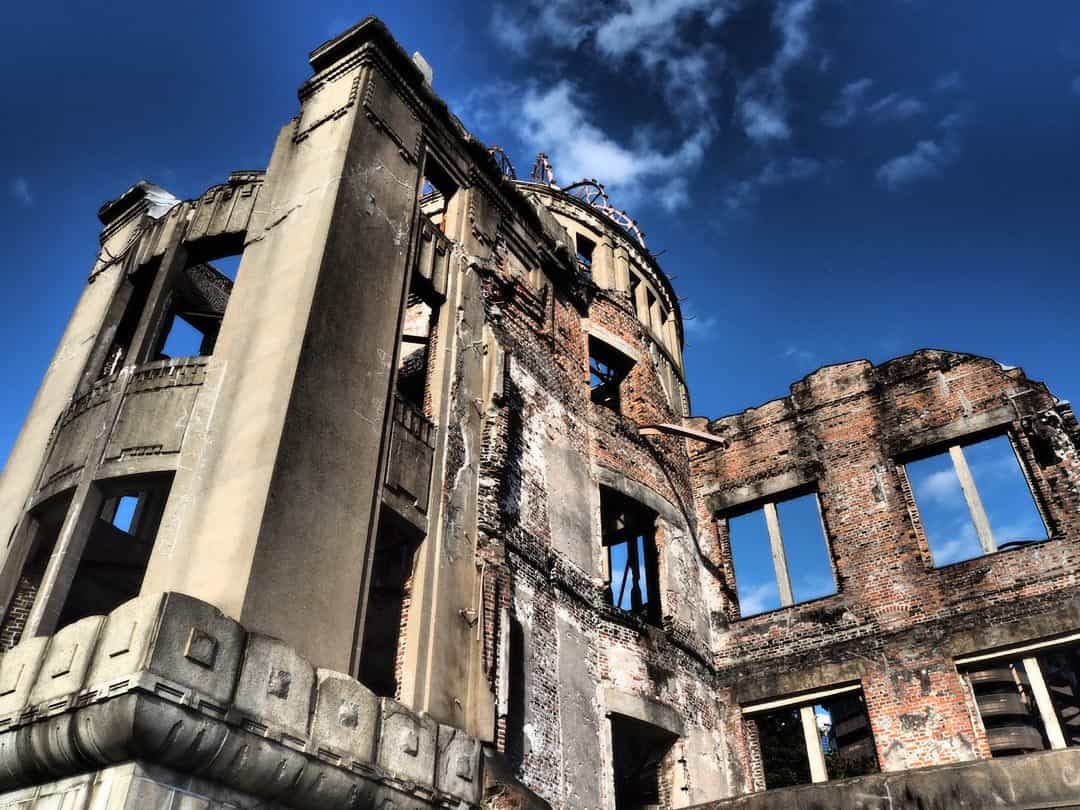 Deals in Osaka
In Osaka you can pick up the "Osaka Amazing Pass" that covers subway and entry in a huge number of attractions for one day.
When we used it we headed to Osaka Castle, did the HEP5 ferris wheel, went to the top of the Umeda tower and took in an evening cruise (which was not that great to be honest).
It costs 2500 and it ended up saving us 2500 yen in transport and entrance fee's definitely worth it.
Deals in Kyoto
Possibly the most popular tourist destination in Japan (it certainly felt that way when we were there).
Kyoto's subway system is quite useful for accessing Northern Higashiyama and the city centre, but other than that it's the bus and JR that are king.
However the JR routes to Arashiyama and Inari are very cheap so it's not worth activating a rail pass just for this. Save it for intercity travel.
Kyoto's bus network is both extensive and convenient. For 500 yen you can pick up an all day bus. You end up saving money if you take 3 or more buses. With Kyoto's sites spread all over the city, this will not be a problem.
Here's our list of the best things to do in Kyoto.
Deals in Tokyo
Japans greatest urban metropolis has one of the most impressive and confusing transportations systems on planet earth. The truth is there are huge number of tickets. Outlines of all of them are listed here.
Suica: This is just a simple subway card, like the oyster card in London or the octopus card in Hong Kong. You need to pay a 500 yen deposit for the card, but this is returned to you when you return the card at the end of your trip. Also the fares a few yen cheaper than if you buy tickets at the machine. They can be used on every line in Tokyo.
All Day Pass: There are 2 all-day pass options. The all-day metro card for 600yen which can only be used on the Tokyo metro, or you can include the Toei lines for 1500yen.
We found the all-day metro card fantastic value. If you take 4 trips you will be saving money. Just remember, neither of these passes include the JR lines, so sometimes the journeys are a little longer.
While you're at it, check out these great things to do in Tokyo.
Cheap Eating and Drinking in Japan
Eating out in Japan can be extremely cheap, in some case it was far cheaper than eating similar food in Beijing. Obviously eating out can be as cheap or as expensive as you wish, but here is a very rough price guide based on 2 people eating.
500-1000 Yen – Bento boxes – can be brought from any convenience store
1000-1500 Yen – Ramen and Udon
1500-2000 Yen – Katsu Curry
2000-3000 Yen – Tempura Sets
3000-5000 Yen – Yakiniku (Japanese BBQ), Izakaya/Yakitori (Japanese style pub serving sticks of meat, sashimi and other wonderful delights), Sushi and Sukiyaki (type of Japanese hot pot)
This is not a definitive list, but it's generally a good guide as to what type of food is generally cheaper or more expensive.
The big thing that raises the cost of meal is alcohol. A couple of draft beers would generally add at least 1000 yen to the bill. So an easy way to save is to limit your alcohol intake.
Budget Accommodation in Japan
Accommodation is usually the most expensive part of any trip.
Hokkaido – Booking.com and agoda.com offered us the best rates for anything outside Sapporo. In this region of Japan AirBnB is can be pretty pricey. In the national parks it can be around 9000yen per night, with breakfast included. However this is offset by the cost of food being much cheaper than other parts of Japan.
Hiroshima to Tokyo – Here AirBnB was generally cheaper and that was what we used the majority of the time. We managed to rent entire apartments for half the price of a hotel room in Hokkaido.
Another thing to be aware of is that paying for 2 beds in a dorm is usually more expensive that getting a room in a hotel or guesthouse, so plan accordingly.
Sign up using our AirBnB link to get $50 credit to go towards your first booking and make help make your trip even cheaper.
In truth Japan is much more affordable than people would believe. Hope you found this useful. Head over to www.abearandapig.com to see more of what we do.
That's it for our guide to budget travel in Japan. Please leave a comment below if you found this article useful, or if you have anything else to add.
Save this Pin for later?
---