Planning a trip to the beef capital of the country? Don't miss all the great things to do in Kobe, Japan.
Beef, beef, beef – is that all there is to Kobe? Absolutely not. Kobe has an awesome selection of nature and city activities to satisfy anyone looking for a good time.
In Japan's southern side of the main island of Honshu is Kobe, its sixth-largest city. Only 30km west of Osaka, Kobe has developed a name for itself among foodies around the world thanks to the infamous Kobe beef.
And while tourists may flock here chasing a taste of a juicy steak, there are a lot of other things to do in Kobe if beef isn't your thing.
While most people only visit Kobe on a day trip from Osaka or Kyoto, spending a couple of days here will give you time to explore the mountains, the coast and the city in between.
READ MORE: Here's the ultimate list of best places to visit in Japan!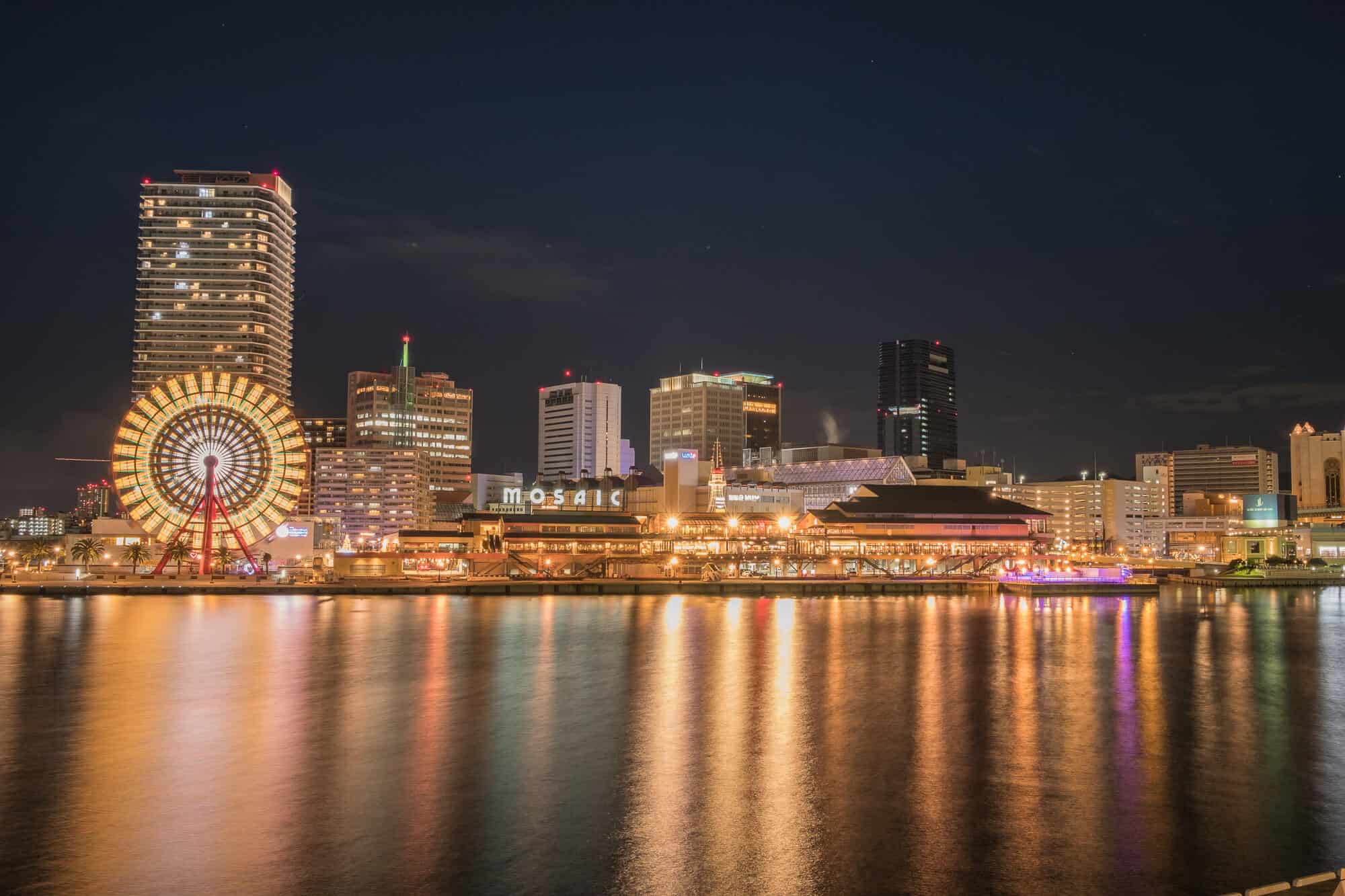 Top Things to Do in Kobe, Japan
Since the city is sandwiched between the coast and the mountains and is overall a vibrant and exciting city to visit, there are plenty of awesome things to do for city or nature lovers.
From the views at the top of the iconic Kobe Port Tower, to the world famous Kobe beef, to all the museums and day trips into nature, there is something here for everyone.
1) Eat Kobe Beef
As if it weren't already blatantly obvious, the biggest of all Kobe attractions is of course what is considered some of the most delicious steaks in the world due to its flavour, tenderness, and fatty, well-marbled texture.
For foodies out there who are passionate about their beef, the first thing to know about Kobe beef is that it's actually a brand name – not a breed or type of beef.
The brand is maintained by the Kobe Beef Marketing & Distribution Promotion Association and was formed to protect the integrity of the brand.
Kobe beef is a wagyu beef from the Tajima strain of Japanese Black cattle born, raised and fed in Japan's Hyogo prefecture. The Association sets out a specific set of rules for raising cattle and for beef to qualify as Kobe beef, there are many different criteria including:
the BMS level must be 6 or higher on Japan's 12-point scale
the meat quality score must be a 4 or 5 (out of 5)
the gross weight of beef from the animal must be 470 kg or less.
There's also a bit of a myth around the cattle getting massages while being raised. While some ranchers may practice this, it's more likely that there's been a mistranslation of the practice of brushing Kuroge Washu to remove dirt in order to reduce stress.
You cannot miss out on the most delicious part of your Kobe sightseeing adventure!
Definitely plan a night to visit this awesome restaurant (featured on Klook!) that has friendly staff and real Kobe beef!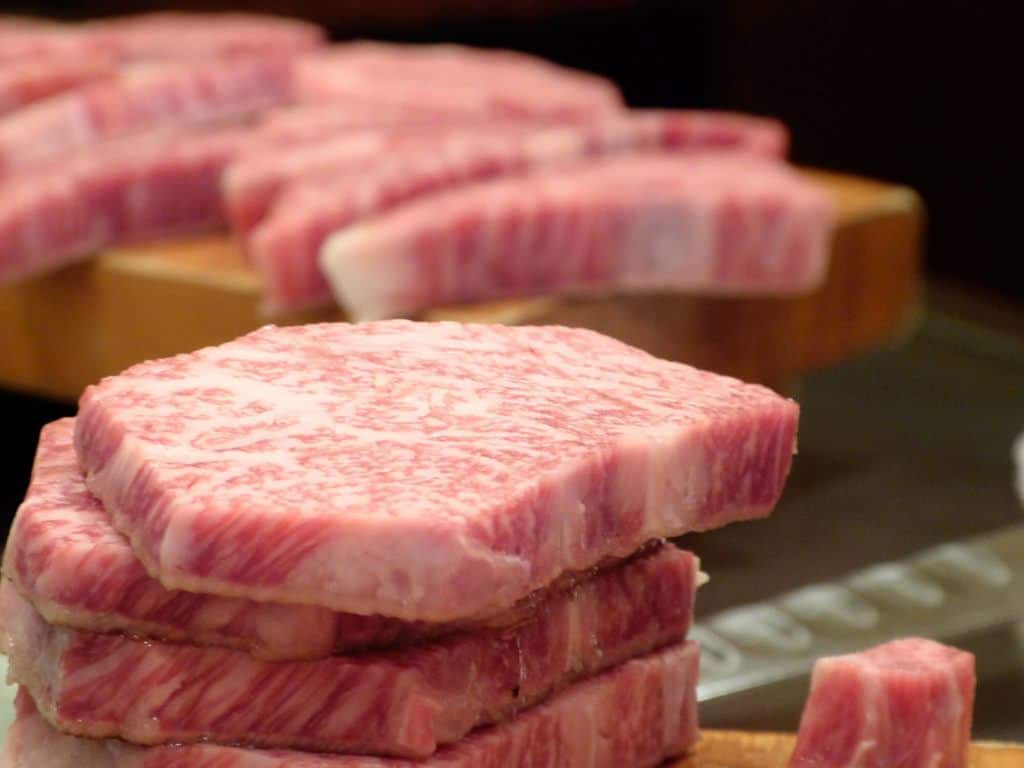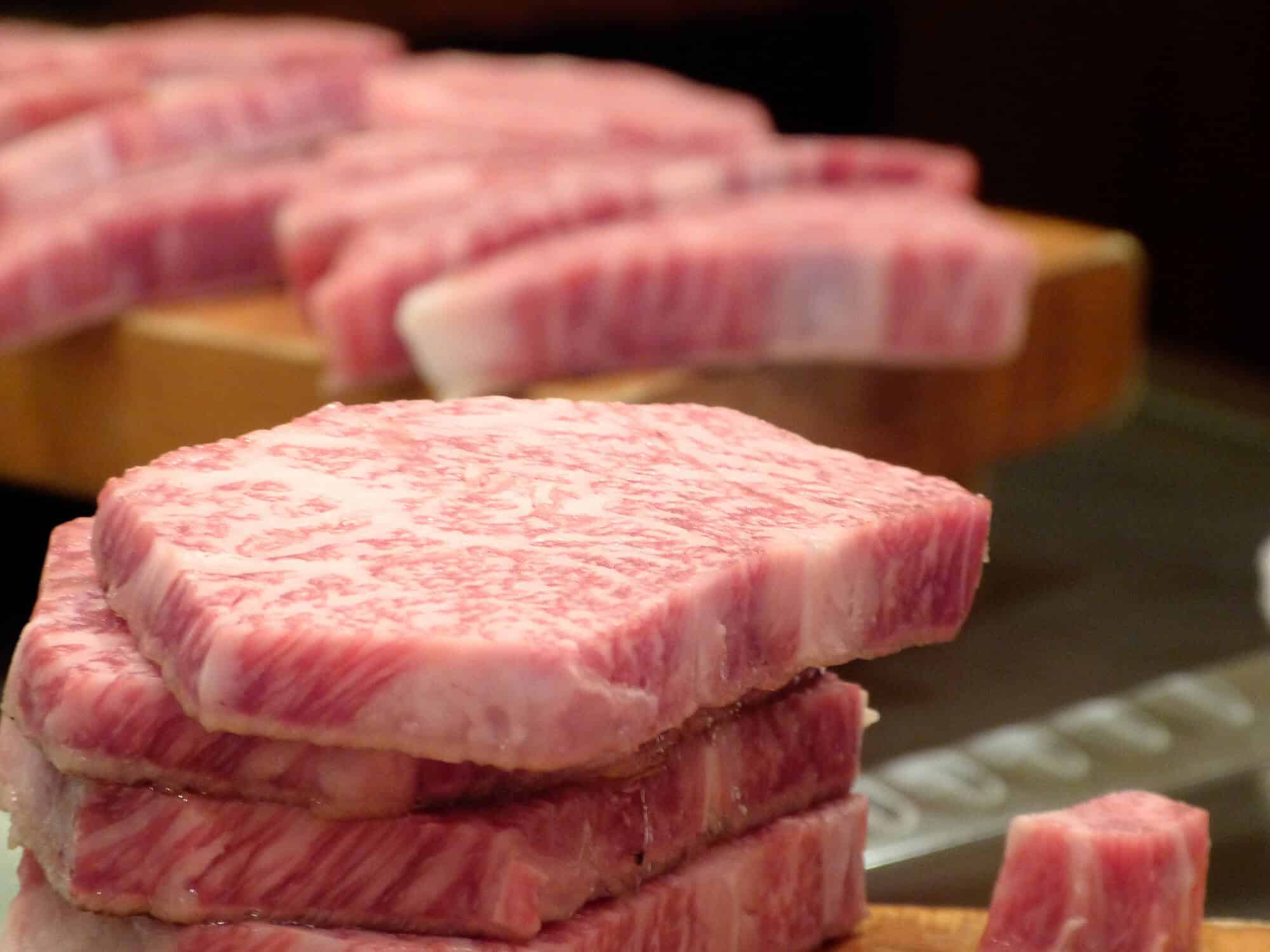 2) Cross Akashi Kaikyo Bridge
At a length of almost four kilometres, the Akashi Kaikyo Bridge is the world's longest suspension bridge and the tallest of its kind in Japan.
Located in the west of Kobe, stands at a height of 283 metres and straddles the Akashi Strait.
While you can't exactly cross the bridge itself, the Maiko Marine Promenade has observatory hallways under the bridge's platform. You can access the platform via an elevator from the base of the bridge on the Kobe side.
The walkaway is nearly 50 metres above ground and spans some 320 metres.
The floors are made of glass to give a stunning and panoramic view over the straight so those afraid of heights should beware of getting some serious triggers.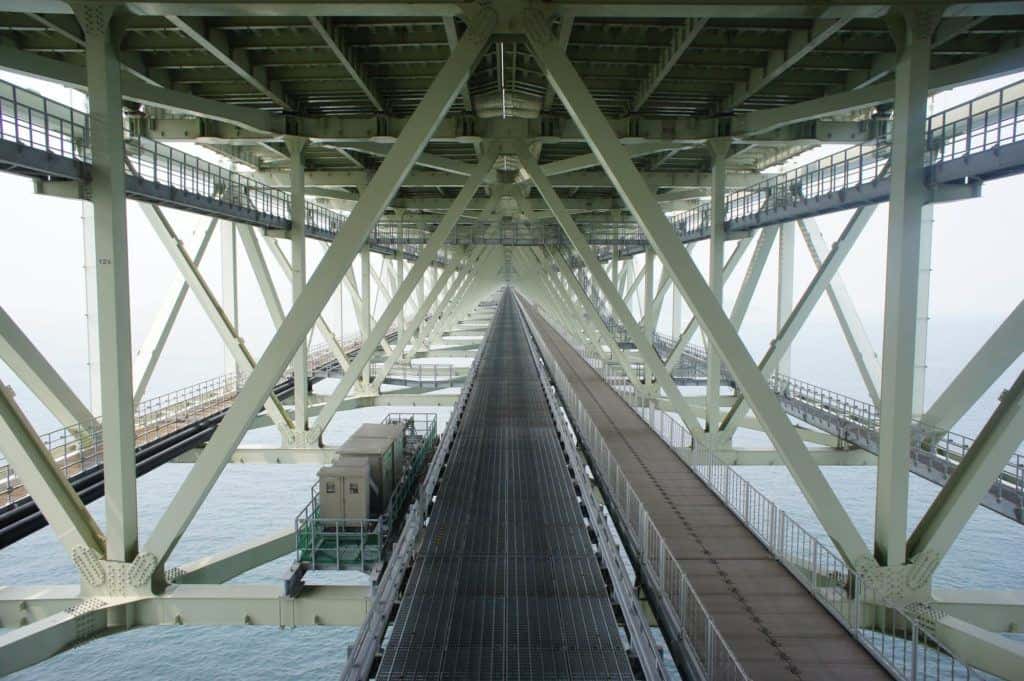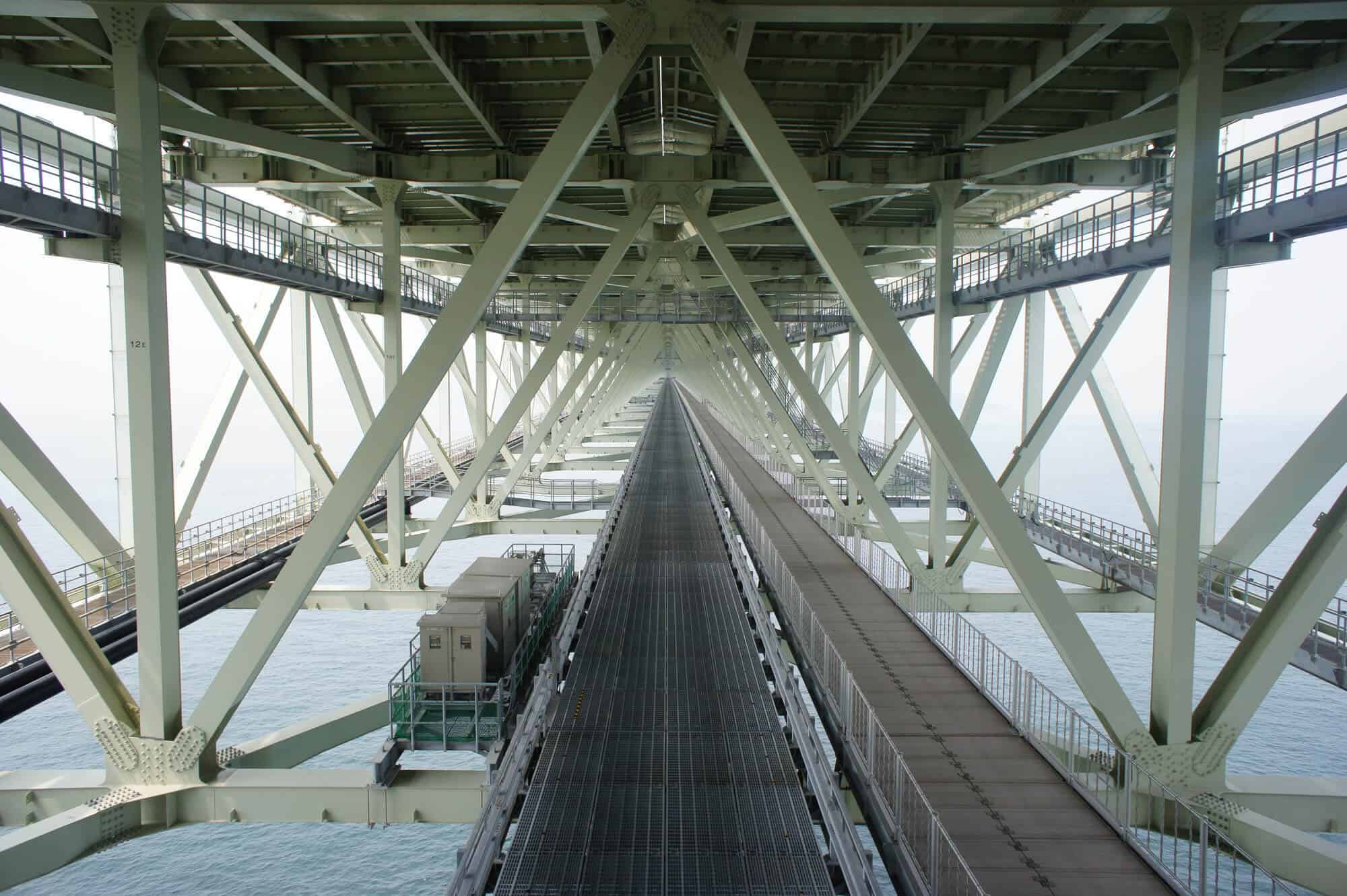 3) Visit the Takenaka Carpentry Tools Museum
For lovers of the ancient world wondering what to do in Kobe, this museum is for you!
Takenaka Carpentry Tools Museum showcases a range of ancient tools and relics including axes fashioned from stone that would have existed in the Jomon Period.
You will also find more modern artifacts on display and can browse through some of the interactive exhibits here that will take you back in time.
It is located right next to Shin Kobe Station so it's easy to reach by public transport.
Address: 7 Chome-5-1 Kumochicho, Chuo Ward
Opening hours: every day from 9:30 AM – 4:30 PM (closed on Mondays)
Price: 1200 yen
READ MORE: Check out our complete travel to Japan guide.
4) Mount Rokko
The highest peak in the Rokko mountain range, Mount Rokko is 931 metres high and provides the serene and beautiful green backdrop to the city.
Nature lovers keen to get out of the hustle to explore what to see in Kobe outside of four walls should hike up in the late afternoon to enjoy a spectacular sunset or at night. It's truly one of the most beautiful places to visit in Kobe.
For those not so keen on hiking, there's a cable car that takes 10 minutes to get to the top for 590 yen one way or 1,000 yen for a round trip ticket.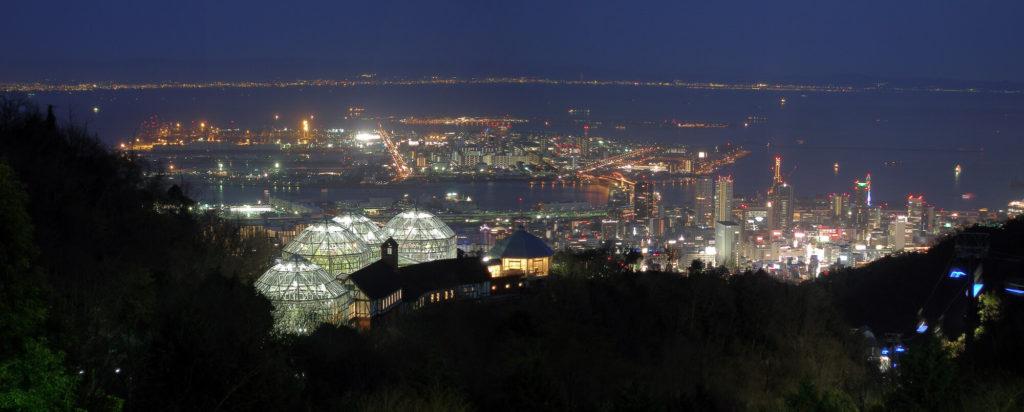 5) Hike to Nunobiki Falls
It's crazy to think that you can find a blissful piece of nature amongst the wild city. Near Shin-Jobe station is a few waterfalls that are relatively easy to get to.
Ontaki Falls is the largest and to get there, there is a pleasant hike along a well-made path. From there, you can continue hiking up to a viewpoint of Kobe before reaching a reservoir. The viewpoint is worth the hike, it should be on top of your list of things to see in Kobe.
The entire area is also connected by the Shin Kobe Ropeway, a cable car that links a few of the points around Mount Rokko.
Riding the Shin Jobe Ropeway is a great way to see some of the surrounding scenery.
6) Visit Arima Onsen And Give Your Body Rest
If you're already in the area visiting Mount Rokko and have just enjoyed a stunning sunset, finish off your evening and soak your feet at one of the onsens in Arima Onsen.
Arima Onsen is a popular hot spring town on the opposite side of Mount Rokko. With a thousand-year-old history, the town is considered one of Japan's oldest hot spring resorts.
In town, you'll find two types of hot spring waters: Kinsen (gold water) which is a brown coloured water with iron deposits and is said to be good for skin ailments and muscle pain; and Ginsen (silver water) which is clear water that contains radium and carbonate and is said to cure various muscle and joint ailments.
There are two public bathhouses or several ryokan that have onsens for visitors to use. We recommend visiting the public bathhouses (they're cheaper) unless you plan on staying in a ryokan.
Kin no Yu
Kin no Yu is the larger of the public bathhouses and features two indoor kinsen water baths of varying temperatures for each gender. Outside the bathhouse are a free foot onsen and a drinking fountain fed by thermal waters.
Address: 833 Arimacho, Kita
Opening hours: every day from 8 AM – 10 PM (closed the second and fourth Tuesday each month.
Admission: 650 yen or 850 yen for entry to both Gin no Yu and Kin no Yu.
Gin no Yu
Gin no Yu is located further back in the town and only has one large indoor bath for each gender with ginsen water.
Address: 1039-1 Arimacho, Kita
Opening hours: every day from 9 AM – 9 PM (closed the first and third Tuesday each month)
Price: 550 yen or 850 yen for entry to both Gin no Yu and Kin no Yu.
READ MORE: Check out all these amazing things to do in Japan!
7) Tour A Sake Brewery
Besides its beef, Kobe is also famous for sake, a Japanese rice wine made with water from the mountains nearby.
Be sure to visit the main tourist information office along your Kobe travels to pick up a map showing you the locations of the different breweries offering tours.
Some of. the popular breweries are Sawa-no-Tsuru Museum, Hakutsuru Sake Brewery Museum and Kiku-Masamune Sake Brewery Company.
The breweries usually offer a guided tour explaining the history of sake and usually have some samples for you to try too!
Sawanotsuru Sake Museum
Address: 1 Chome-3-29番1号 Oishi Minamimachi, Nada Ward
Opening hours: every day from 10 AM – 4 PM (closed on Wednesdays)
Price: Free of charge
Hakutsuru Sake Brewery Museum
Address: 4 Chome-5-5 Sumiyoshi Minamimachi, Higashinada Ward
Opening hours: every day from 9:30 AM – 4:30 PM
Price: Free of charge
Kiku-Masamune Sake Museum
Address: 1 Chome-9-1 Uozaki Nishimachi, Higashinada Ward
Opening hours: every day from 9:30 AM – 4:30 PM
Price: Free of charge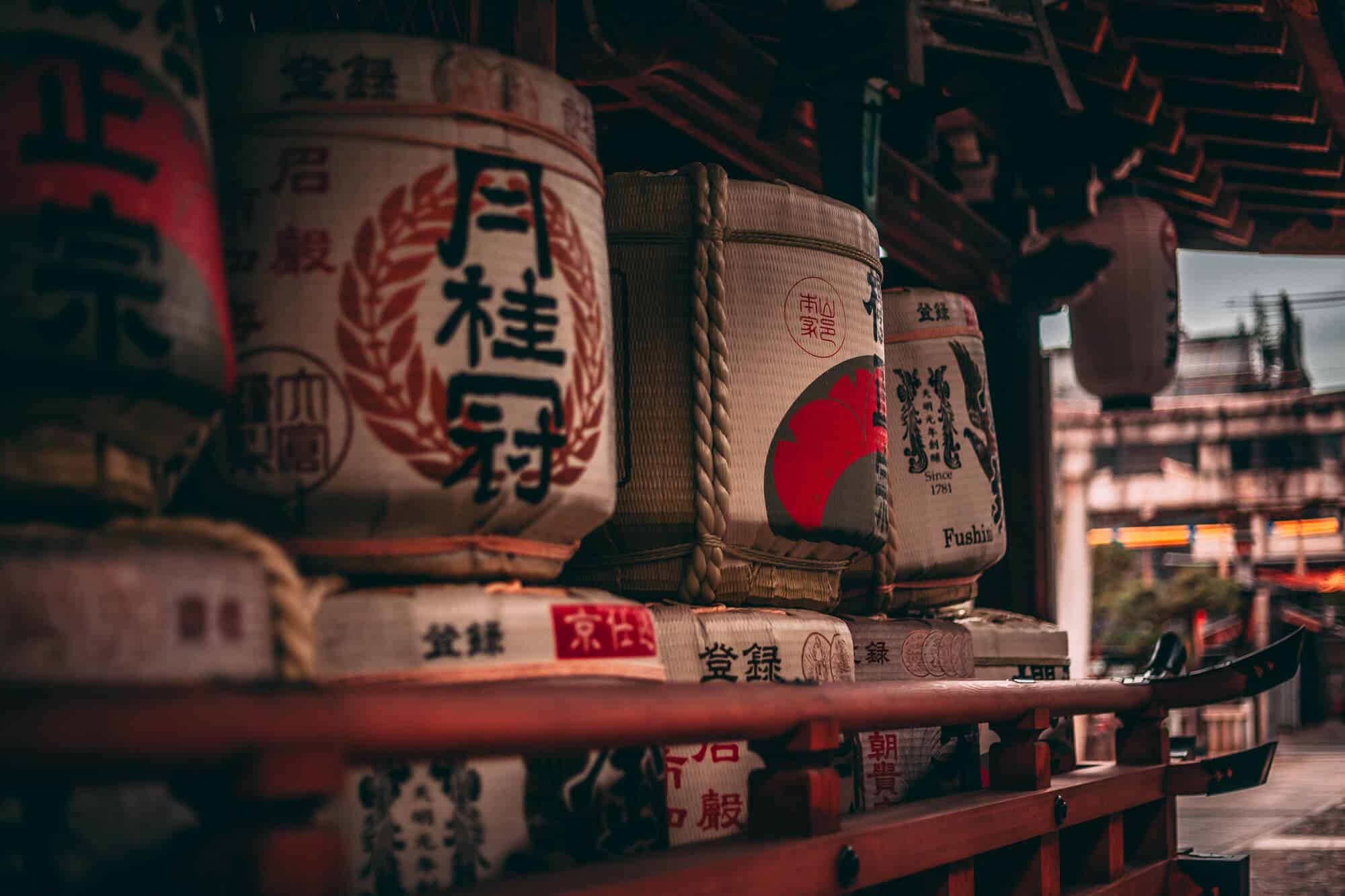 8) Visit The Kobe Earthquake Memorial Park and Museum
Kobe was hit by the Great Hanshin Awaji Earthquake on 17 January 1995 resulting in the death of more than 5,000 people and the destruction of tens of thousands of homes.
The Museum was opened in 2002 to commemorate the tragic event and to provide resources and education about earthquakes and disaster prevention.
The museum has a theatre that shows a documentary about the recovery process after earthquakes as well as images of the destructiveness of them.
Kids can also enjoy the museum via interactive games aimed at teaching about disaster prevention.
There is also a Kobe Earthquake Memorial Park located downtown near Harborland and the Kobe Maritime Museum.
Kobe Earthquake Memorial Park is a small green space that commemorates the people who died during the earthquake.
Address: 1 Chome-5-2 Wakinohamakaigandori, Chuo Ward
Opening hours: 9:30 am to 5:30 pm daily. Closed Mondays.
Price: 600 yen
9) Kobe Port Tower
Considered the national symbol of the city, Kobe Port Tower is definitely a must-visit Kobe attraction.
The Kobe Port Tower dates back to 1962 and was the first of its kind in Japan built using a complex series of pipes.
At a height of 108 metres, there are several observatories here that offer more scenic views over central Kobe. A Kobe must see!
Address: 5-5 Hatobacho, Chuo Ward
Opening hours: every day from 9 AM – 8:30 PM
Price: 700 yen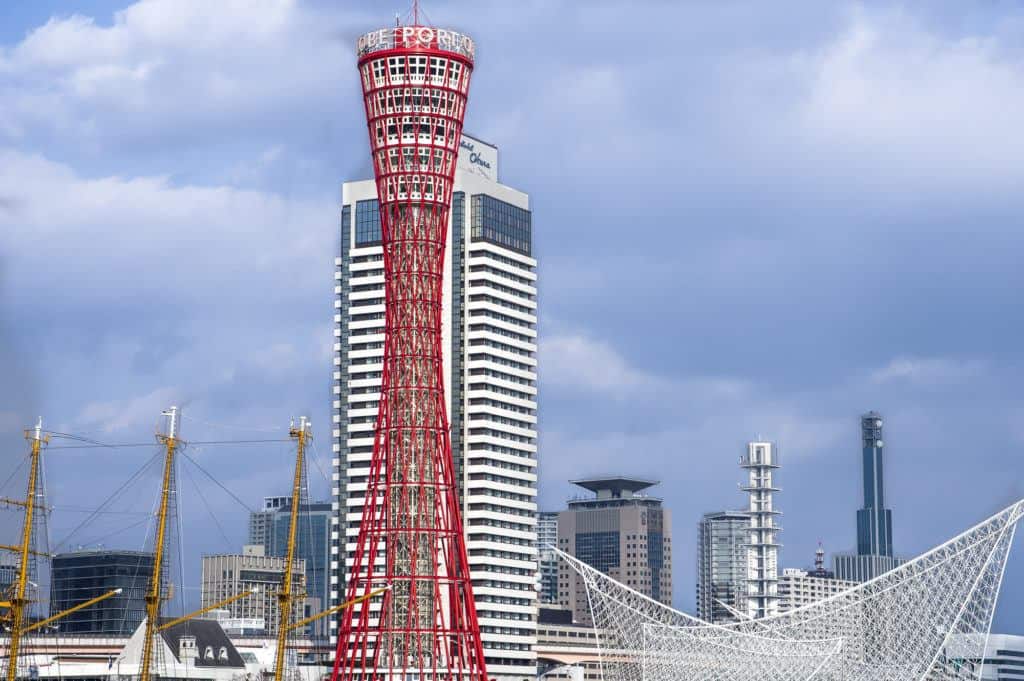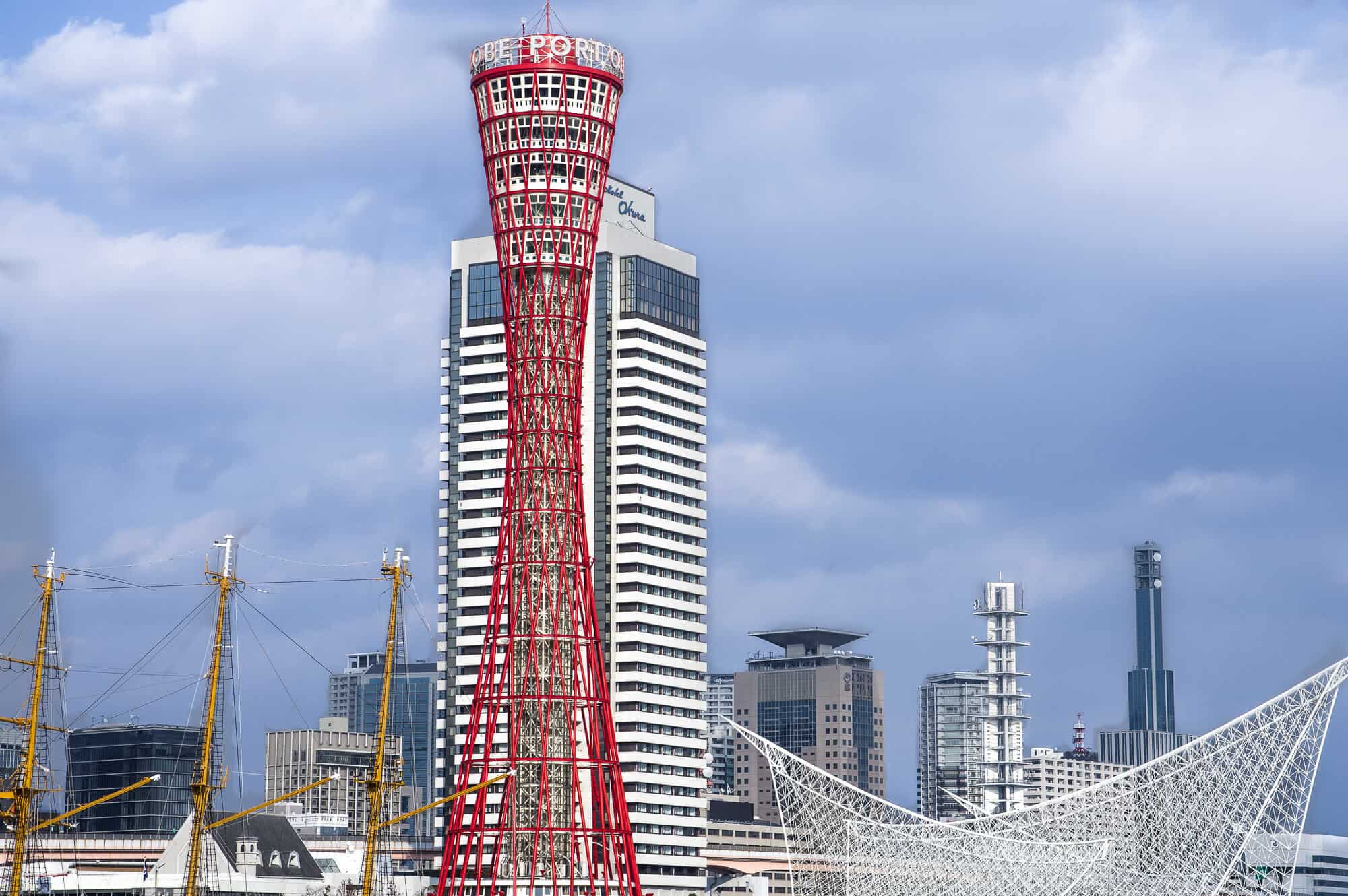 10) Explore Fruit Flower Park
One of the charming Kobe, Japan points of interest is this Fruit Flower Park that has all different species of flowers all around.
Fruit Flower Park is a popular spot for Japanese weddings. Head here on the weekend to spot some dressed up couples taking their wedding photos.
If you're visiting Kobe in spring, be sure to come by Fruit Flower Park and witness the 10,000 tulips that blossom annually as well as the infamous cherry blossoms.
11) Visit Ikuta Shrine
Thought to be dated back to around 201 AD and one of the oldest in Japan, Ikuta Shrine is a wooden shrine closely linked to the sake producing industry.
Be sure to catch the two Noh plays regularly performed at the Ikuta Shrine for insight on culture and arts in Japan.
If you're lucky, you might also witness some wedding ceremonies taking place at the shrine.
Address: 1 Chome-2-1 Shimoyamatedori, Chuo Ward
Opening hours: every day from 8 AM – 5 PM
Price: Free of charge
12) Visit Nankinmachi (Chinatown)
This is a great lunch stop if you want to take a little break from Japanese cuisine and feast on some other Asian favourites.
Kobe's Chinatown is one main street filled with plenty of restaurants, souvenir shops and supermarkets.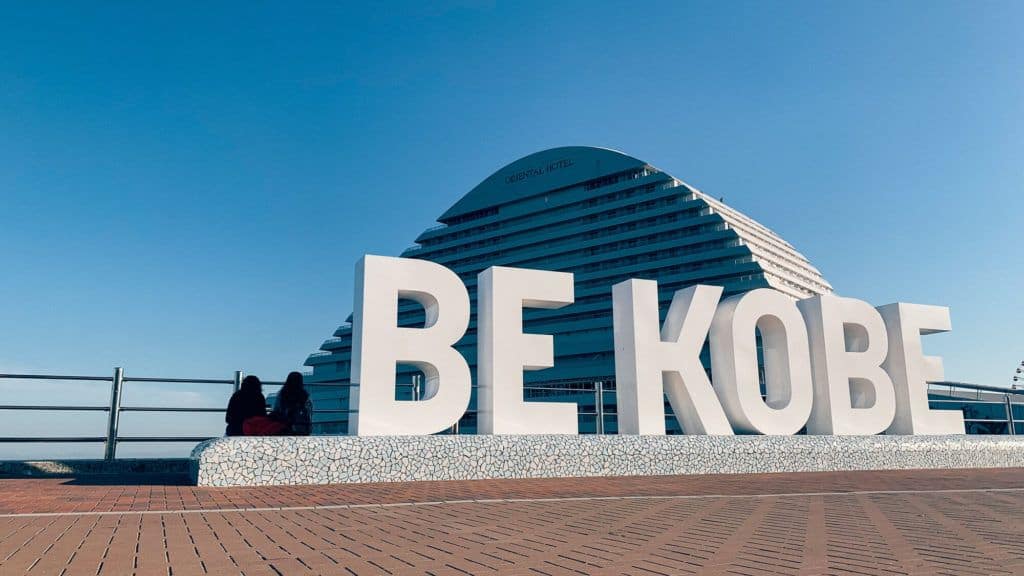 13) Watch a Baseball Game
Kobe is home to two baseball teams – Orix Buffaloes and Hanshin Tiers. The Tigers is the more famous team of the two and is also the oldest and one of the most popular teams in the country.
Since 1936, the Tigers have been playing at Koshien Stadium in Nishinomiya and are a very supported team. Here, you'll find Japanese baseball fans to be loud and vocal with songs and chants throughout the entire game – completely different to how Japanese are typically in their daily lives.
You don't have to be a baseball fan to enjoy yourself here – the experience is for old and young alike and is definitely one of the most fun things to do in Kobe.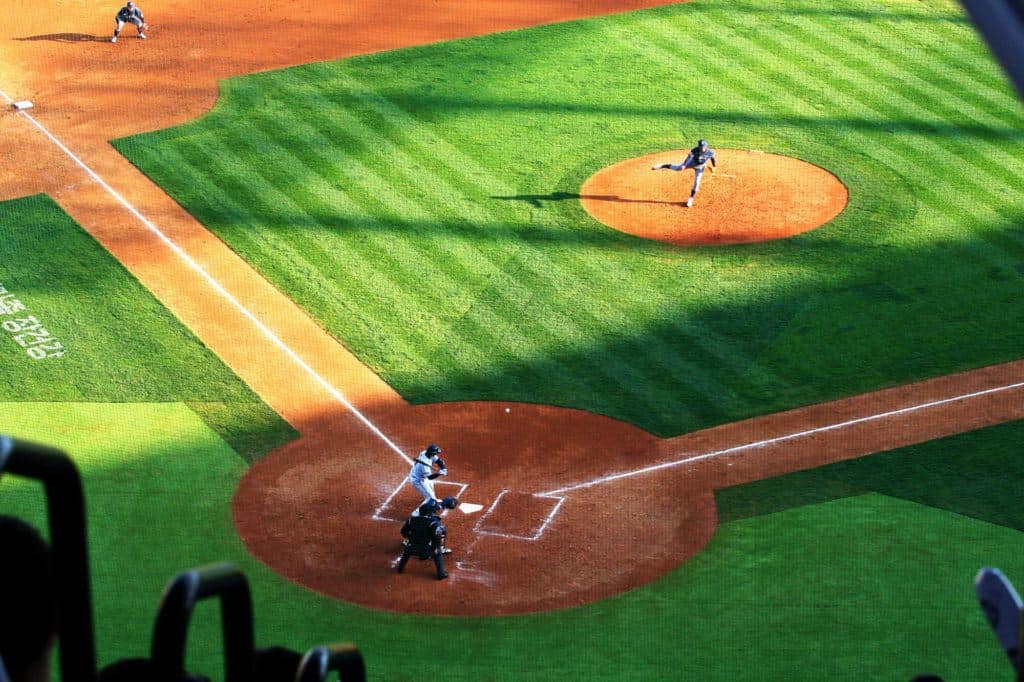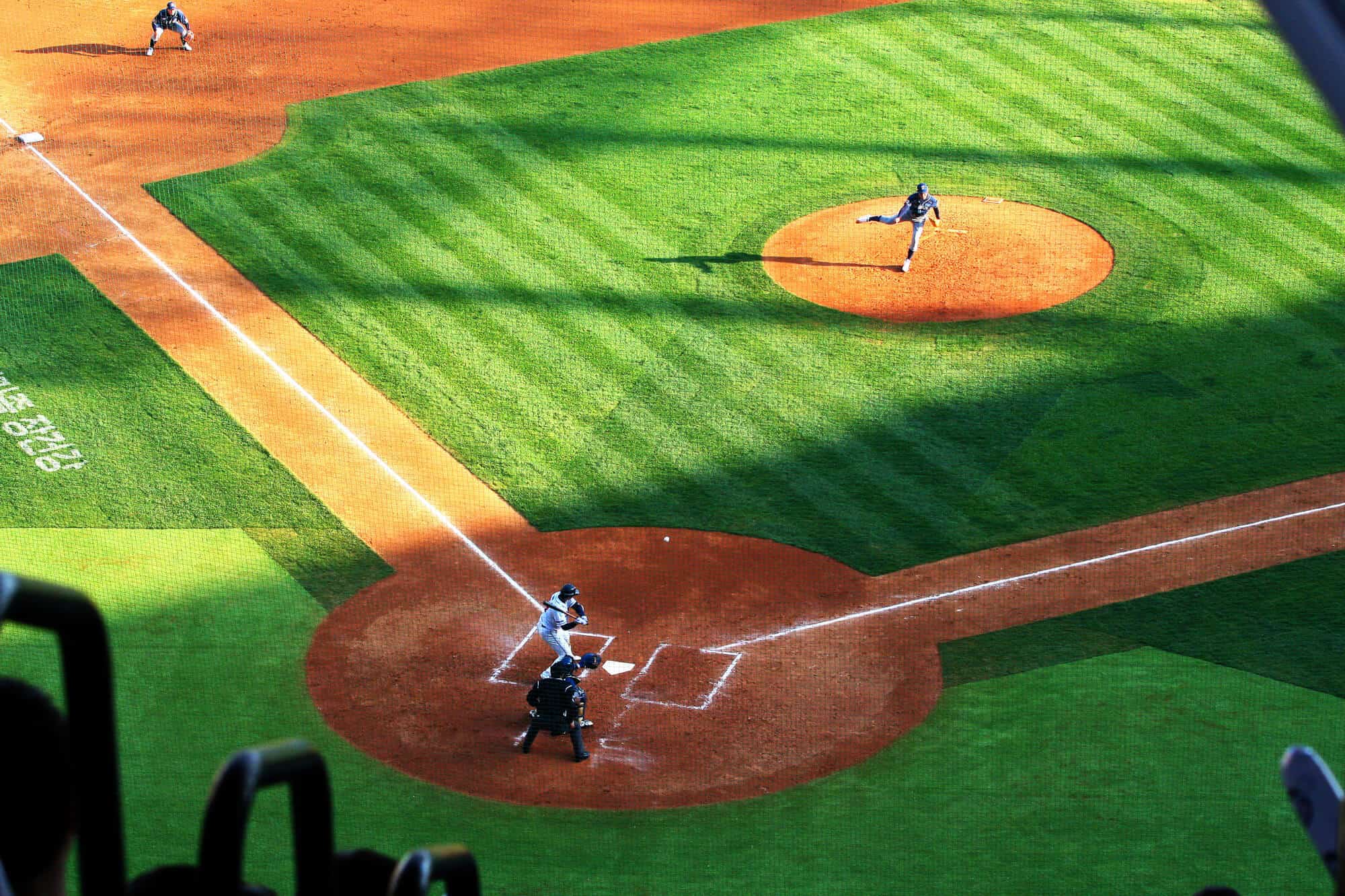 14) Have A Night Out With Some Jazz
Kobe has a claim to being the home of jazz in Japan and Sone Jazz Bar is one of the best live music venues in the city where you'll find some awesome Jazz musicians.
If you've never experienced a jazz bar before, this is the perfect place to begin your initiation. The building itself also some historical significance as the owner's grandmother originally opened a ryokan here in 1960.
Today, visitors can enjoy nightly sets in a spacious room elegantly decorated with period furniture and an ornate bar with stained glass fittings. The restaurant offers a set course as well as an a la carte menu and a full range of drinks.
Website: https://www.kobe-sone.com/schedule/
Opening hours: 5 PM – 12 AM. Live performances at 6:50 PM, 8 PM, 9 PM and 10:20 PM.
Price: 1,140 yen cover charge which includes up to four live performances.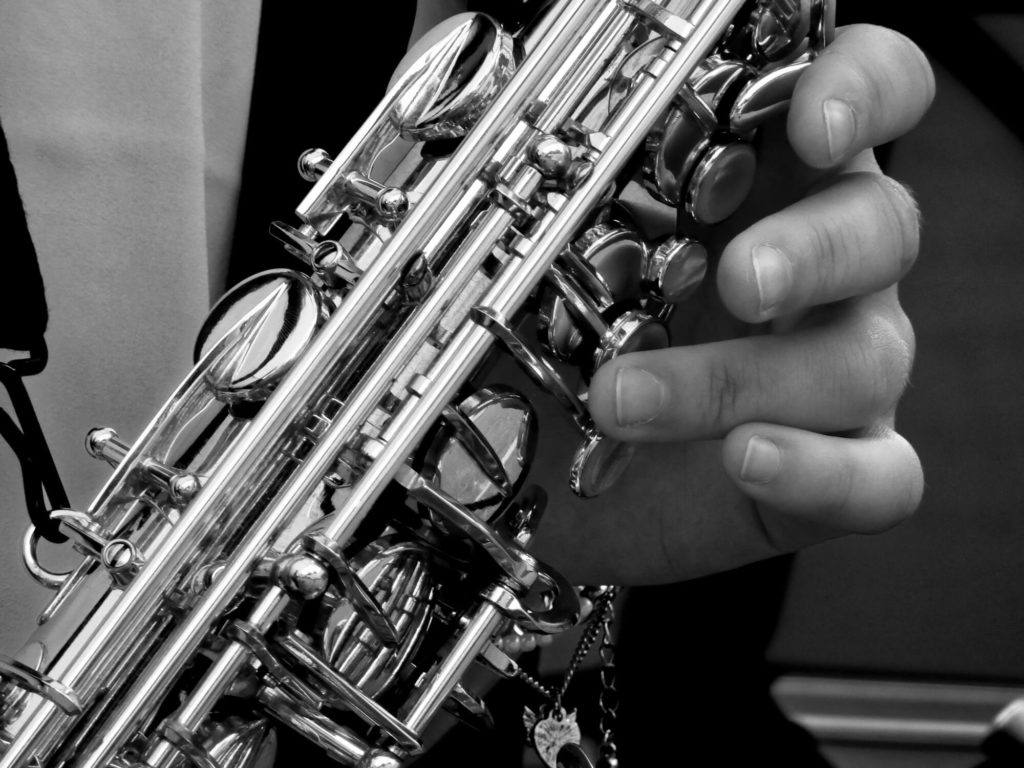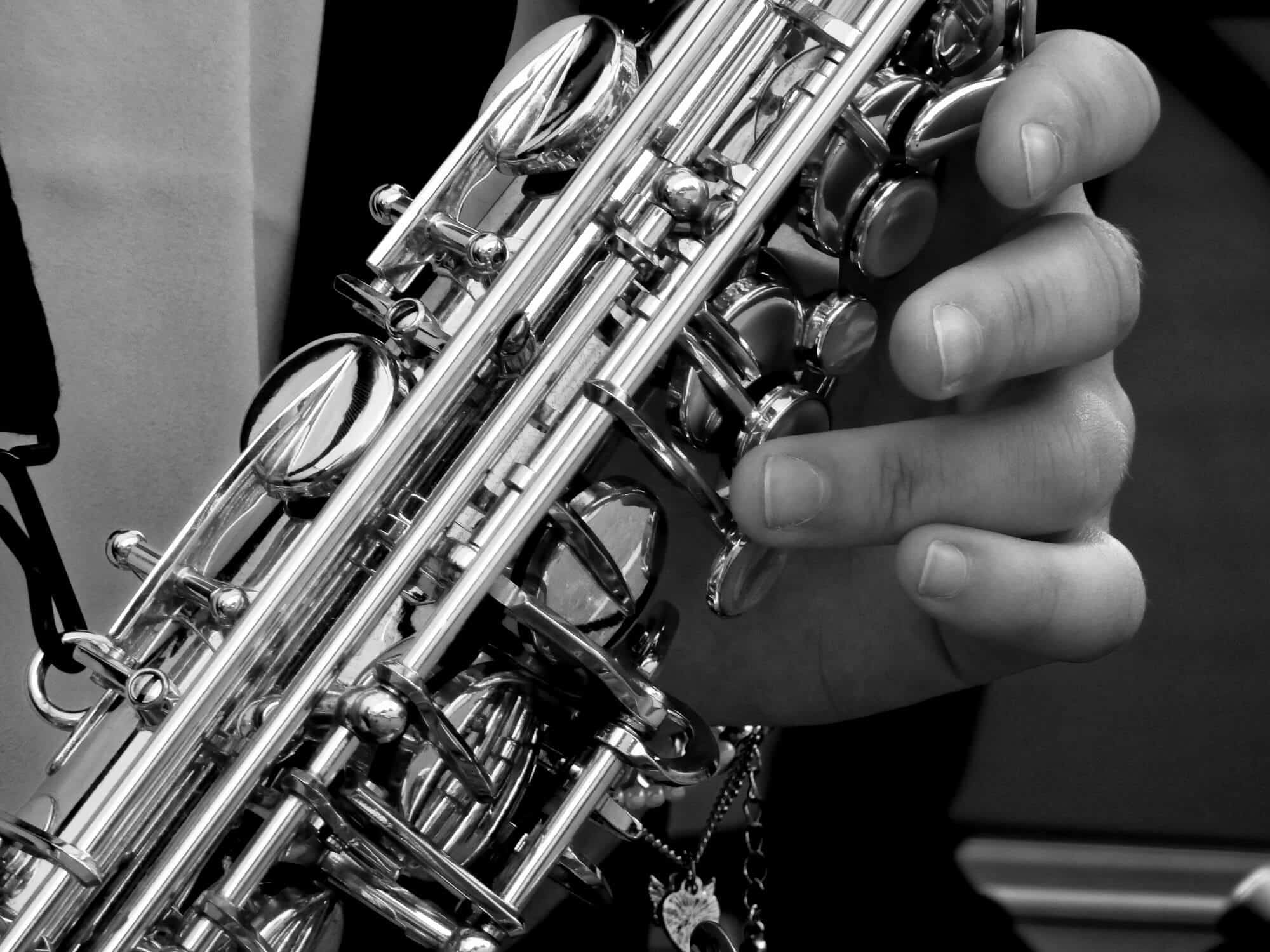 15) Or Check Out The Jazz Festival
The annual Kobe Jazz Street Festival was started in 1981 and is held every autumn in October.
Historically, Kobe was a routine stop for ships and ocean liners so the city was the perfect place for jazz to flourish. Duke Ellinton and Louis Armstrong even visited during the post-war jazz boom!
The festival commences with a parade down Kitanozaka Dori with non-stop events and fun held over two days.
16) Visit Hyogo Museum Of Art
Don't miss the beautiful Hyogo Museum of Art if you are a fan of modern art. Located on the waterfront, the museum was built as part of the Earthquake recovery and is the largest of its kind in Western Japan.
Throughout the year, you can find various exhibitions of prints, paintings, sculptures and other artwork by Japanese and international artists.
Kobe City Museum is another great option where you can see art, history, and archaeology all mixed together.
Address: 1 Chome-1-1 Wakinohamakaigandori,
Opening hours: every day from 10 AM – 6 PM (until 8 PM on Fridays and Saturdays during special exhibitions). Closed Monday.
Price: 510 yen (permanent exhibition), admission fee varies for special exhibitions.
17) Check Out Rokko Island
Located in the Port of Kobe, Rokko Island is a major artificial island with hotels, markets, an amusement park, schools, the Kobe Fashion Museum among other things that makes it one of the best Kobe, Japan points of interest.
The island is only 3.4 km by 2 km but was one of the hardest-hit areas during the Great Hanshin Earthquake and is certainly worth a visit.
18) Attend Kobe Luminarie
One of the main festivals held in the city is held annually in early December and is pretty much a huge celebration of spectacular and colourful lights.
The festival pays tribute to the Hanshin Earthquake victims as the lights are said to represent the life of someone who died.
If you're visiting Kobe during this time, don't miss out!
19) Catch A Rugby Match
Rugby is a popular spot in Japan, and one of the best things to do in Kobe is attend a match.
Kobe Misaki Stadium is where you can see all the games, and this is where the 2019 Rugby World Cup was hosted.
That was the first time that the Rugby World Cup has been held in an Asian country, so it was an exciting time for locals in Kobe.
Even though the Rugby World Cup is over, the Kobelco Kobe Steelers, sometimes just called "Kobe Steel", is the local rugby team. Head over to Kobe Misaki Stadium to watch an exciting game!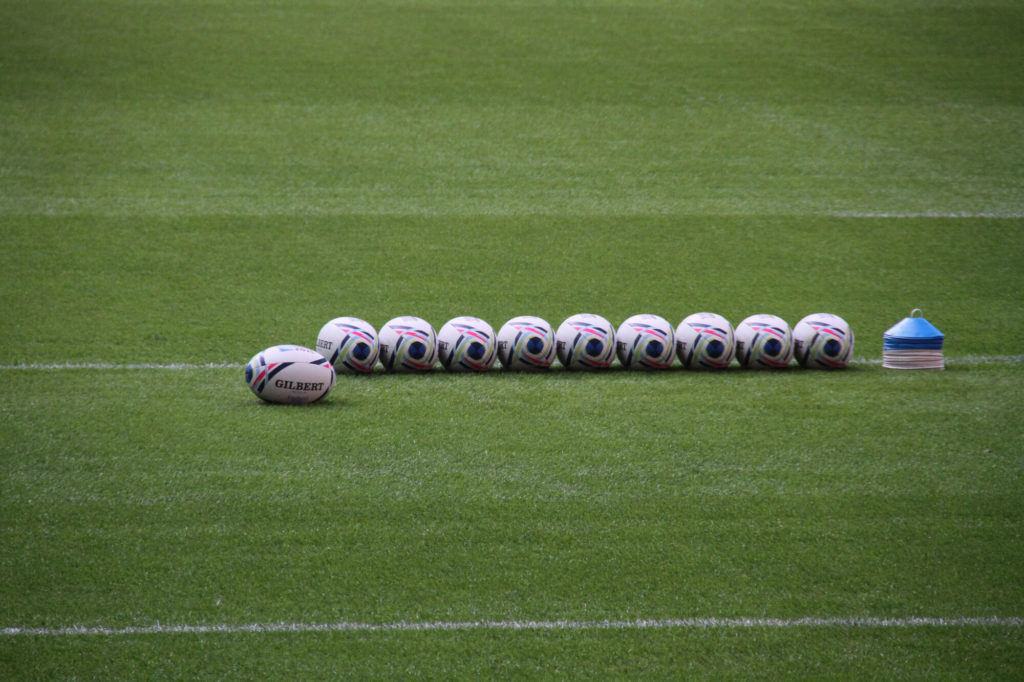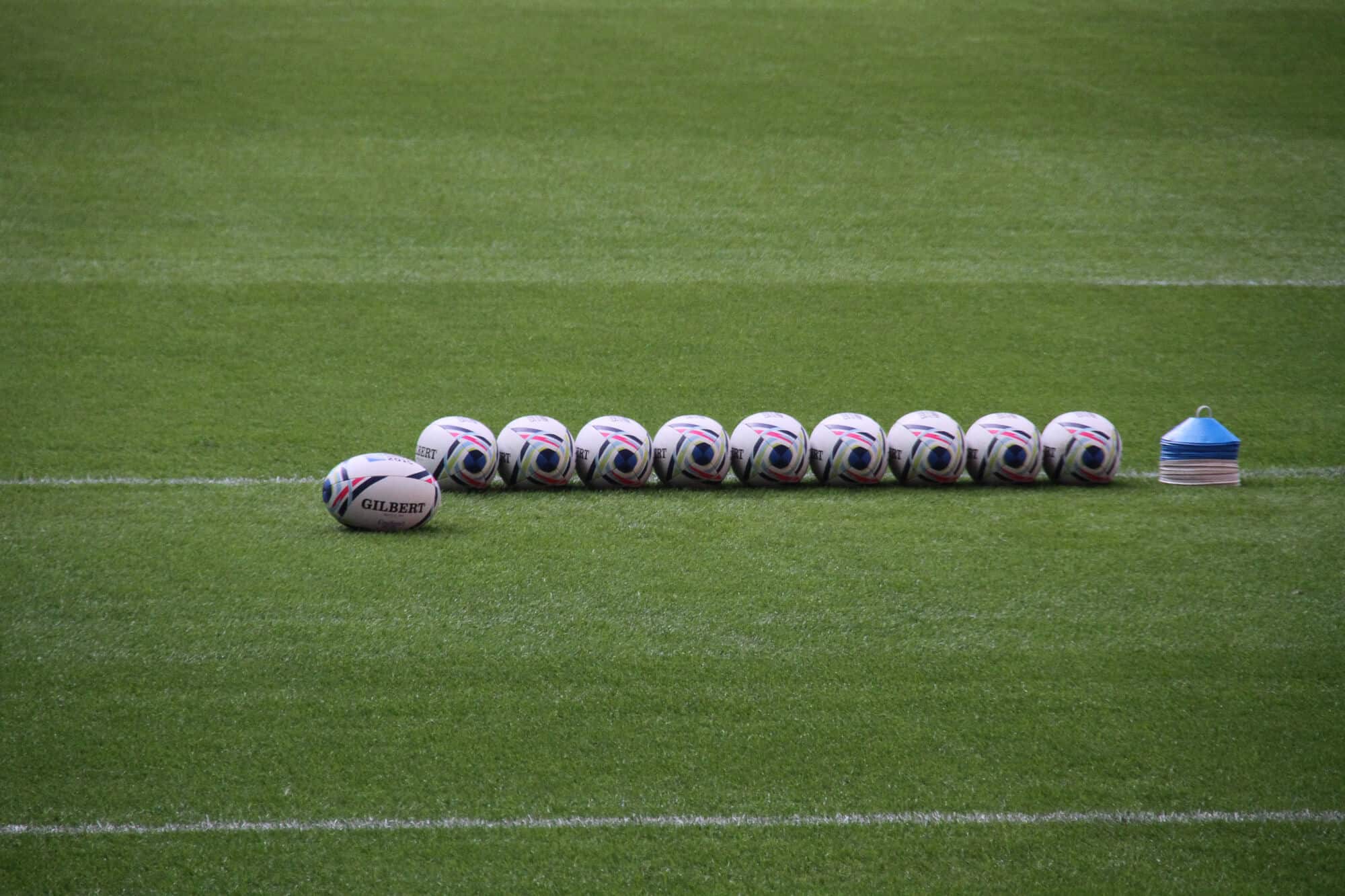 20) Explore Kobe Harborland
This is the main entertainment district of Kobe City, so it's a fun place to stop for some drinks, food, games, and shopping.
There is a South Mall and a North Mall for all your shopping needs. There is also lovely waterfront views where you can see Kobe Port Tower.
Also consdier riding the giant Ferris wheel or visiting the Kobe Maritime Museum.
Kobe Maritime Museum is one of the best museums in the city. It highlights the history and culture of Kobe city as it became a prominent port of Japan.
Kobe Harborland is one of the most visited areas of the city center, so chances are you'll pass through here while sightseeing anyway!
Kobe Travel Guide
We've put together this short and sweet Kobe travel guide to help you make the most of your time in this city complete with where to stay in Kobe and some great restaurant recommendations.
Best Accommodation – Where To Stay In Kobe
Whether you're a budget backpacker, a mid-range traveller or someone with some serious cash to spend, accommodation in Kobe city is plentiful and there's something to suit every budget.
We've picked some awesome places to stay that are close to some of the main stations as well as other convenient and sightseeing spots around Kobe.
The Best Hostel In Kobe – Yume Nomad
Yume Nomad is a quirky guesthouse that took a 50-year-old building and renovated it in the most stylish and artistic fashion.
The hostel offers a selection of private rooms or a mixed dorm room. Dorm rooms here are affordable and among the cheapest in Japan.
Bathrooms are quite small to just keep in this mind if you're someone who prefers a larger bathing space.
With a lounge room and kitchen for guests to use, it's a bit more social than other hostels you'll come across in Japan. The accommodation is basic and simple so if you're a no-frills traveller who just needs a bed to sleep in, there's no doubt that you'll have fun staying here!
The Best Budget Accommodation For Couples – Hotel Meet Me Kobe Motomachi
This hotel is a great and affordable little gem with all the basics for couples looking for budget accommodation.
The rooms and bathroom are spacious by Japanese standards, beds are clean and you even get a big-screen TV. Expect uncomplicated, basic and satisfactory amenities.
The hotel is in a great location right near Kobe Port and a 10-minute walk to the Motomachi JR Station. The area is fairly quiet and peaceful with a big Family Mart nearby. You will also find plenty of restaurants and shops within walking distance.
Breakfast isn't typically included in the price of the room and is a mix of Western and Japanese cuisines. We recommend saving yourself and heading out to feast elsewhere throughout your stay in Kobe.
The hotel is definitely good value for money given a private room between two is almost the same as two beds in many of the dorm rooms around Kobe.
Best Mid-Range Hotel – Seaside Hotel Maiko Villa Kobe
For a room with a view, it doesn't get much better than this stunning Seaside Hotel. Only a short walk from JR Maiko Station, the hotel is situated on a hill but has an elevator that brings you up from the road to save your tired legs.
Rooms are large, clean, offer all the basics that you will need and more. Beds are pretty firm here (though still comfortable) so if you're someone looking for super soft beds to sleep in, this might not be the place for you.
The hotel offers buffet breakfast and dinner but we recommend eating out at the many restaurants in Kobe instead. The hotel also has access to an onsen with a good rate for guests from hotel so be sure to check that out at the end of a long day of Kobe sightseeing.
Tip: Make sure you ask for a room with a sea view to get some of the best seats in the house.
Best Luxury Hotel In Kobe – Hotel La Suite Kobe Harborland
For those with a budget to spoil themselves a little, look no further. This hotel is the epitome of luxury with its grand and stunning design and is on par with some of the most luxurious hotels in the world. The hotel
The rooms are ridiculously spacious, especially for Japan, and have been tastefully decorated to be stylish and modern without being too over the top. If you get yourself a room with a view, you can enjoy a stunning and expansive view of the harbour.
Rooms are equipped with large comfortable beds, a sofa and other seats as well as a massive flat-screen TV and a minibar for those wanting to spend a little more time in than out. The bathroom is also large and features your own private hot tub!
Hotel La Suite features a couple of swimming pools, an on-site restaurant, room service and concierge. It's in a great location and close to some popular landmarks such as The Former Foreign Settlement of Kobe and Tor Road.
Best Restaurants In Kobe
As you already know, this city is famous for its Kobe beef so we're not surprised that you're searching for some of the best places to try it.
If all you care about is having the best of the best and budget isn't a factor, visit Kobe Steak Restaurant Royal Mouriya – the number one restaurant in Kobe for good reason. The dishes here are French-inspired and the selection of food is fairly limited so be sure to check out the menu before heading there and definitely make a reservation.
For a Kobe twist on a well-known dish, check out Yoshoku no Asahi, a restaurant serving Bifkatsu – the version of the traditionally crumbed pork cutlet Tonkatsu. The restaurant is pretty popular and can get busy to head there early.
Tired of Kobe beef and want to return back to some good ol' ramen? For under 1000 yen, you can dig into a delicious bowl of ramen. Ramen Taro serves ramen with a mild and tasty kimchi topping as well as your other familiar toppings in a yummy thick broth.
Since we're suckers for Vietnamese food, we can't help but shout out to Thang Cafe for offering some non-Japanese Asian cuisine that is tasty, filling and fresh.
DISCLAIMER: Some of the links in this article are affiliate links, which means if you book accommodation, tours or buy a product, we will receive a small commission at no extra cost to you. These commissions help us keep creating more free travel content to help people plan their holidays and adventures. We only recommend the best accommodations, tours and products that ourselves or our fantastic editorial team have personally experienced, and regularly review these. Thanks for your support, kind friend!