If you're searching for some awesome ideas for road trips from Dallas, here's everything you need to know about 21 of our top recommendations!
If you're looking to explore the landscapes and culture around Texas and the American South, road trips are the best way to do so.
You can take your time cruising through the countryside, stopping at unique locations, chatting with locals, and seeing the beauty of America with your own eyes.
If you're staying in Dallas, there are some amazing road tip options for you.
Venture down to Texas Hill Country and see beautiful places like Dripping Springs or take on the Texas wine trail. Or continue further south and try out the San Antonio River Walk.
You can also try some longer road trips from Dallas! Head east to New Orleans and explore the French Quarter or try a ghost tour. Tour interesting museums in Oklahoma City, soak in hot springs in Arkansas, or explore canyons in New Mexico.
These road trips from Dallas will help you explore the area and have some amazing travel experiences!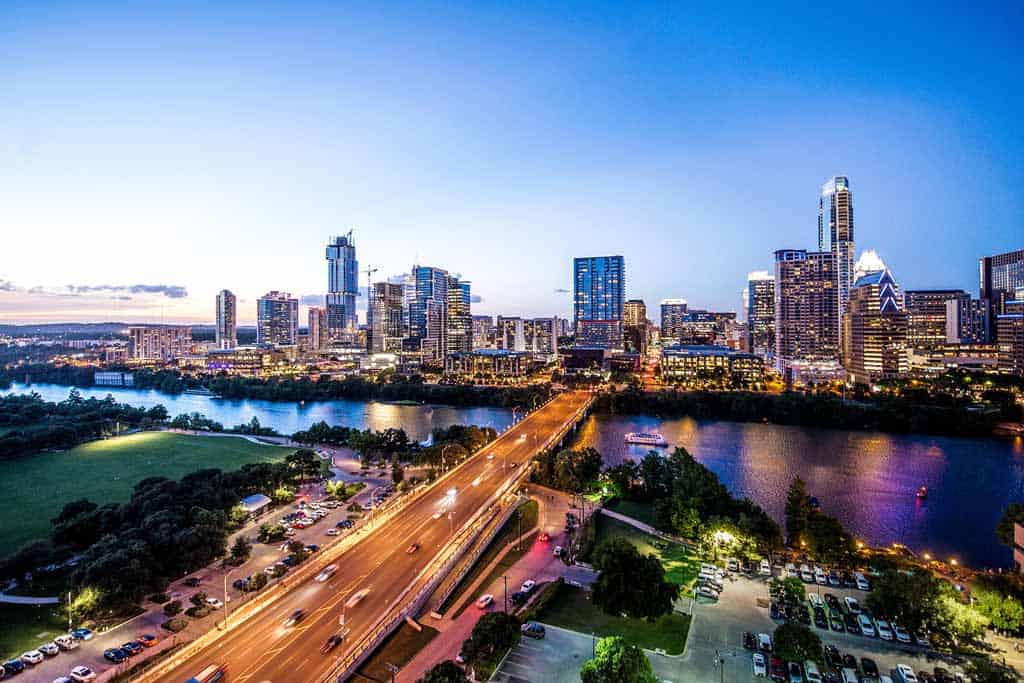 21 Epic Road Trips From Dallas, Texas
Whether you want to explore the wilderness in the best Texas state parks, or you want to take on a lengthy journey into a neighboring state, here are some of the best road trips from Dallas!
1-Day Road Trips
These road trips from Dallas are around 3 hours one way or less. So any of these can easily be done in a day. Of course, you can stretch them out into weekend road trips, but they are super convenient for a quick and easy day road trip.
Find more nearby attractions on our list of the best things to do in Dallas!
Waco
Driving distance: 95 miles
Driving time from Dallas: 1.5 hours
Drive just over an hour south of Dallas into Waco, a historic town situated along the banks of the winding Brazos River. The journey unfolds amidst endless fields of bluebonnets and rolling hills, offering a picturesque tableau of central Texas. En route, pit stops in quaint towns reveal hidden gems like roadside diners serving up classic Texas barbecue and charming antique shops.
Once you arrive in Waco check out the famous Magnolia Market, a landmark that draws visitors into a realm of artisanal shops, delectable eateries, and a vibrant marketplace.
Waco's narrative extends beyond its popular attractions; it resonates through the Texas Ranger Hall of Fame and Museum, showcasing the state's storied law enforcement history, and the scenic Cameron Park, inviting residents and visitors alike to explore its winding trails and picturesque landscapes along the Brazos River.
Waco, with its welcoming spirit and diverse offerings, invites exploration, making it a captivating destination in the heart of the Lone Star State.
Austin
Driving distance: 202 miles
Driving time from Dallas: 3 hours
You can visit the state's capital city on a day road trip from Dallas! Austin is around 3 hours south of Dallas. You pass right through Waco on the way, so you could even combine the two into one road trip and just visit Waco on your way to Austin.
Once you arrive in Austin, there is a huge range of amazing things to do. Renowned for its live music scene, the city's streets resonate with the vibrant sounds of blues, country, and indie rock, especially along the historic Sixth Street.
Beyond the melodies, Austin embraces a dynamic blend of technology, creativity, and natural beauty. The Colorado River winds through the city, offering outdoor enthusiasts opportunities for kayaking and paddleboarding, while the lush Zilker Park hosts festivals and outdoor concerts.
With its iconic bat colony under the Congress Avenue Bridge and a thriving cultural scene, Austin stands as a bastion of creativity and innovation in the heart of Texas. Also, be sure to check out the impressive architecture of the Texas State Capitol Building!
Check out other fun activities in the area with these day trips from Austin.
Caddo Lake State Park
Driving distance: 169 miles
Driving time from Dallas: 2.5 hours
Caddo Lake State Park, located near the Louisiana border in East Texas, is one of the top state parks in the area. This park encompasses the enchanting Caddo Lake, a sprawling maze of bayous, sloughs, and giant cypress trees draped with Spanish moss. The drive here from Dallas is truly stunning.
Visitors can navigate the lake's meandering waterways by canoe or kayak, immersing themselves in the serene beauty of towering cypress trees and vibrant water lilies.
With its tranquil atmosphere and diverse ecosystems, Caddo Lake State Park stands as a testament to the natural wonders of East Texas, inviting guests to connect with the untamed beauty of this unique and enchanting landscape.
Fort Worth
Driving distance: 32 miles
Driving time from Dallas: 45 minutes
Though it's under an hour's drive from Dallas to Fort Worth, it's still one of the most popular road trips from Dallas. You'll just head west out of Dallas and enter a city rich in Western heritage and modern allure. Fort Worth has a captivating blend of cowboy spirit and urban sophistication.
Nestled in the heart of North Texas, "Cowtown" embraces its historical roots with the iconic Stockyards National Historic District, where cattle drives, rodeos, and the Fort Worth Stock Show and Rodeo pay homage to the city's cowboy legacy.
Beyond the rugged charm of the Stockyards, Fort Worth boasts a vibrant cultural scene, with world-class museums like the Kimbell Art Museum and the Modern Art Museum of Fort Worth.
The Sundance Square downtown offers a dynamic urban experience, featuring lively restaurants, boutiques, and a bustling entertainment district. Tour the city by electric bike to get out in the fresh air and cover lots of ground!
Turner Falls Park
Driving distance: 128 miles
Driving time from Dallas: 2 hours and 15 minutes
Another one of the most beautiful road trips from Dallas that you can complete in a day is Turner Falls State Park. Located in the Arbuckle Mountains of southern Oklahoma, this state park is a natural oasis that captivates visitors with its breathtaking beauty.
The park's centerpiece is the stunning Turner Falls, a 77-foot cascading waterfall that plunges into a clear, natural swimming pool, creating a serene and picturesque setting. The surrounding landscape features rugged cliffs, lush greenery, and meandering hiking trails that beckon exploration.
Outdoor enthusiasts can enjoy swimming in the cool waters, hiking through scenic terrain, and even exploring the historic Collings Castle perched atop the hills.
Turner Falls State Park is not just a destination for adventure seekers but also a serene retreat, offering a perfect blend of natural wonders and recreational activities amidst the tranquil beauty of the Arbuckle Mountains.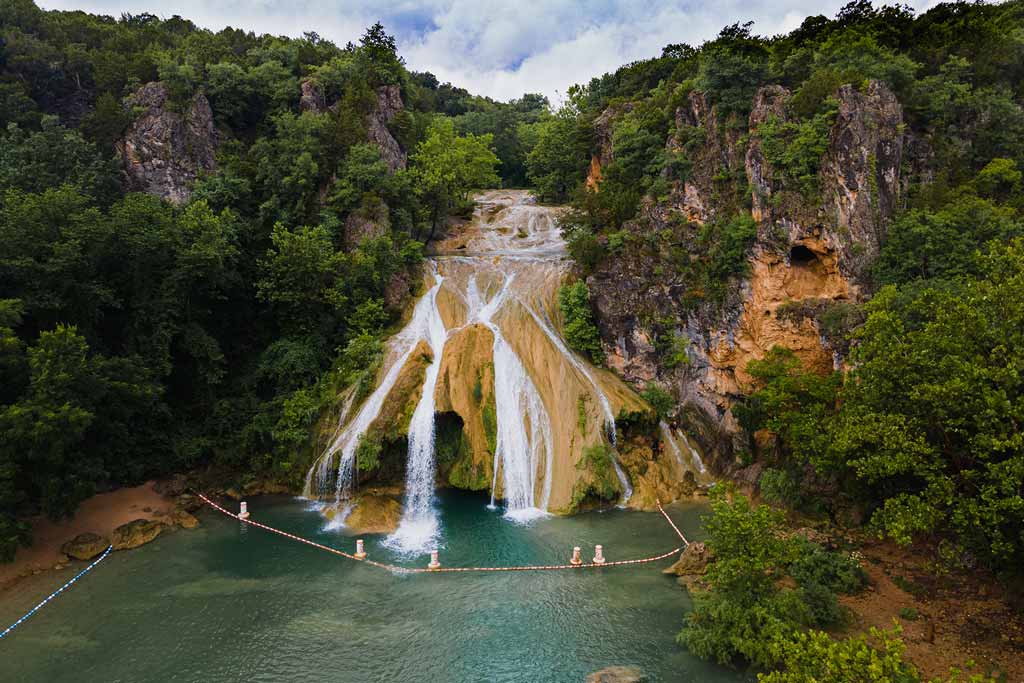 Davy Crockett National Forest
Driving distance: 142 miles
Driving time from Dallas: 2 hours and 15 minutes
Those looking for outdoor adventure can embark on a road trip from Dallas to Davy Crockett National Forest. As you leave the cityscape behind, the road unfolds beneath a canopy of towering pine trees, guiding you through small towns and picturesque countryside.
As you approach Davy Crockett National Forest, you'll find a sprawling expanse of wilderness that invites exploration. The forest is home to hiking trails, serene lakes, and dense woodlands, providing a retreat into nature's embrace.
The road trip not only promises a change in scenery but also a shift in pace, offering a tranquil escape into the natural beauty of Davy Crockett National Forest.
Weekend Road Trips
Here are some more road trips from Dallas that make an ideal weekend getaway. Ranging from 3-5 hours, these destinations are located a bit too far to drive there and back in one day.
So if you have time to spare for a weekend trip, try one of these exciting road trips from Dallas!
Need more inspiration for the Lone Star State? Here are the best things to do in Texas!
Texas Hill Country
Driving distance: 313 miles
Driving time from Dallas: 5 hours
One of the absolute best weekend road trips from Dallas is Texas Hill Country. Characterized by its limestone hills, clear-flowing rivers, and expansive wildflower-covered meadows, Texas Hill Country is a haven for outdoor enthusiasts and seekers of tranquility.
Quaint towns like Fredericksburg and Wimberley beckon with their historic charm, artisan shops, and wineries, contributing to the region's reputation as a premier destination for wine lovers.
Aside from touring vineyards in Texas wine country, you can also have a blast exploring nature in Texas Hill Country. The Guadalupe and Frio Rivers wind through the countryside, offering opportunities for tubing and water recreation, while the iconic bluebonnets carpet the hillsides in spring.
Dripping Springs is a charming town in Hill Country celebrated for its scenic beauty, artisanal spirit, and outdoor allure. Home to the iconic Hamilton Pool Preserve, this community invites visitors to explore its natural wonders, indulge in local wineries and breweries, and savor the small-town hospitality that defines the essence of Dripping Springs.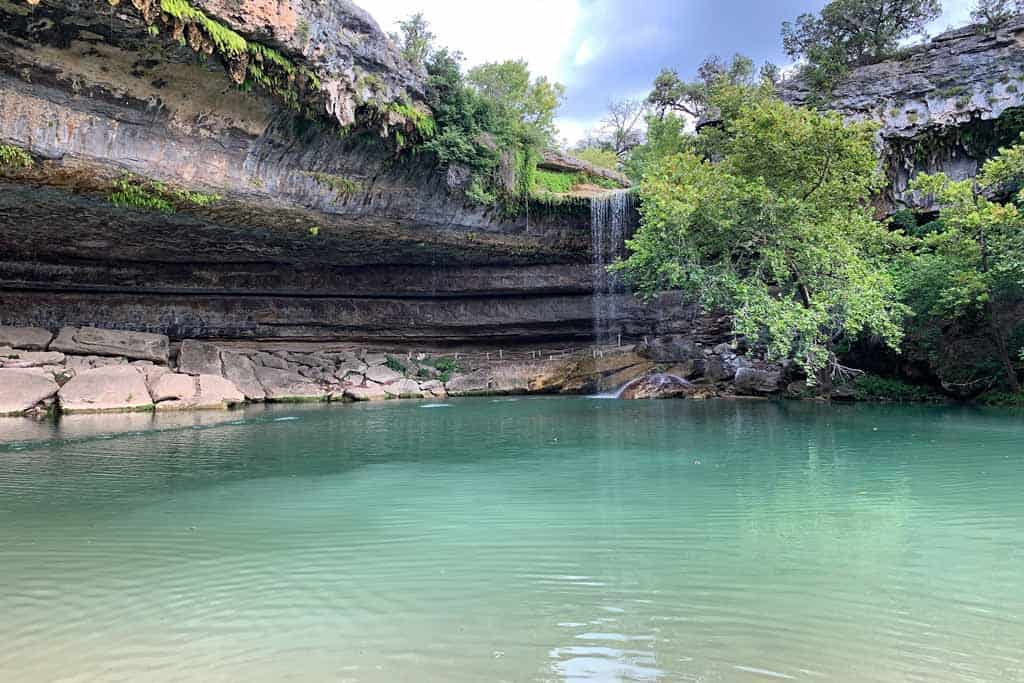 San Antonio
Driving distance: 292 miles
Driving time from Dallas: 4 hours and 25 minutes
San Antonio is a super popular weekend getaway from Dallas. Driving south through Texas, you can stop in Waco and Austin on the way down to San Antonio.
Famous for the iconic Alamo, a symbol of Texas' fight for independence, San Antonio is packed with cool attractions to entertain you for the weekend. The city's downtown River Walk meanders along the San Antonio River, offering a picturesque setting for dining, shopping, and strolling.
The historic Market Square bustles with colorful shops and lively entertainment, showcasing the city's Hispanic influences. San Antonio's cultural tapestry is further enriched by the vibrant arts scene, culinary delights, and annual celebrations like Fiesta, making it a destination where tradition and innovation seamlessly coexist.
Natural Bridge Caverns is a nearby natural wonder home to some of the most impressive caves in the state. You can book a guided tour of this incredible location while you're visiting San Antonio.
Oklahoma City
Driving distance: 205 miles
Driving time from Dallas: 3 hours and 15 minutes
Embarking on a road trip from Dallas to Oklahoma City unveils a journey through the heartland of America, weaving together diverse landscapes and a tapestry of cultural experiences. As you cross the Red River into Oklahoma, the scenery transforms into wide-open spaces and glimpses of the state's iconic wind turbines.
En route to Oklahoma City, the landscape unfolds to showcase the resilience of Route 66, with nostalgic roadside attractions and charming diners punctuating the journey.
Arriving in the state capital, the skyline of Oklahoma City, dominated by the sleek Devon Tower, signals the transition from the open road to an urban adventure filled with history, modernity, and a warm Oklahoma welcome.
Highlights of the city include the enlightening Oklahoma City National Memorial, the lively Bricktown Historic District, and the beautiful Myriad Botanical Gardens. Or check out the National Cowboy & Western Heritage Museum for an insight into the history of the Wild West.
Related: Check out these great day trips from Dallas.
Hot Springs
Driving distance: 286 miles
Driving time from Dallas: 4 hours and 25 minutes
Another one of the best weekend road trips from Dallas is Hot Springs, Arkansas. Nestled in the Ouachita Mountains, Hot Springs, Arkansas, is a charming city renowned for its natural thermal springs and rich spa culture.
The historic Bathhouse Row, lining Central Avenue, showcases the city's illustrious past with elegant bathhouses that have drawn visitors seeking relaxation for over a century.
Hot Springs National Park, the oldest in the nation, preserves these thermal waters and offers scenic hiking trails through the lush mountainside. Beyond the healing waters of Hot Springs National Park, the vibrant downtown area features art galleries, boutiques, and a diverse culinary scene.
The city's unique blend of natural beauty, cultural heritage, and therapeutic waters makes Hot Springs a timeless destination, inviting visitors to immerse themselves in the soothing embrace of this Arkansas gem.
Find more fun things to do in Hot Springs, Arkansas.
Houston
Driving distance: 239 miles
Driving time from Dallas: 4 hours
Houston is one of the easiest road trip from Dallas to make in a weekend. It's only 4 hours and you can stick to Highway 45 for most of the way.
When you arrive in Houston, you can easily fill a whole weekend getaway with fun attractions. Renowned for its Space Center Houston, a testament to the city's crucial role in space exploration, and the iconic NASA astronaut training facilities, the city embodies a forward-thinking ethos.
The Museum District boasts world-class institutions like the Houston Museum of Natural Science and the Museum of Fine Arts, reflecting the city's commitment to arts and education.
As the fourth-largest city in the United States, Houston's skyline, dominated by the distinctive architecture of downtown, symbolizes its position as an economic powerhouse. Yet, amid the urban hustle, the city's sprawling parks, vibrant neighborhoods, and diverse communities showcase Houston's unique blend of progress and southern charm.
Galveston
Driving distance: 291 miles
Driving time from Dallas: 4 hours and 45 minutes
Try a weekend getaway to the seaside with a road trip to Galveston! The drive takes you through the expansive plains and historic towns, gradually transitioning to the coastal terrain as you approach Galveston.
Known for its rich maritime history, Galveston offers a charming blend of Victorian architecture, sun-soaked beaches, and a lively waterfront. The drive itself, winding through rural landscapes and coastal plains, offers a glimpse into the varied geography of the Lone Star State.
Once in Galveston, visitors can explore attractions like the historic Pleasure Pier, enjoy fresh seafood along the waterfront, or simply relax on the island's sandy shores. Galveston's unique blend of history, seaside charm, and vibrant culture make it a captivating destination for those seeking both coastal relaxation and a dose of Texan maritime heritage.
Need more ideas? Check out these 25 top things to do in Galveston!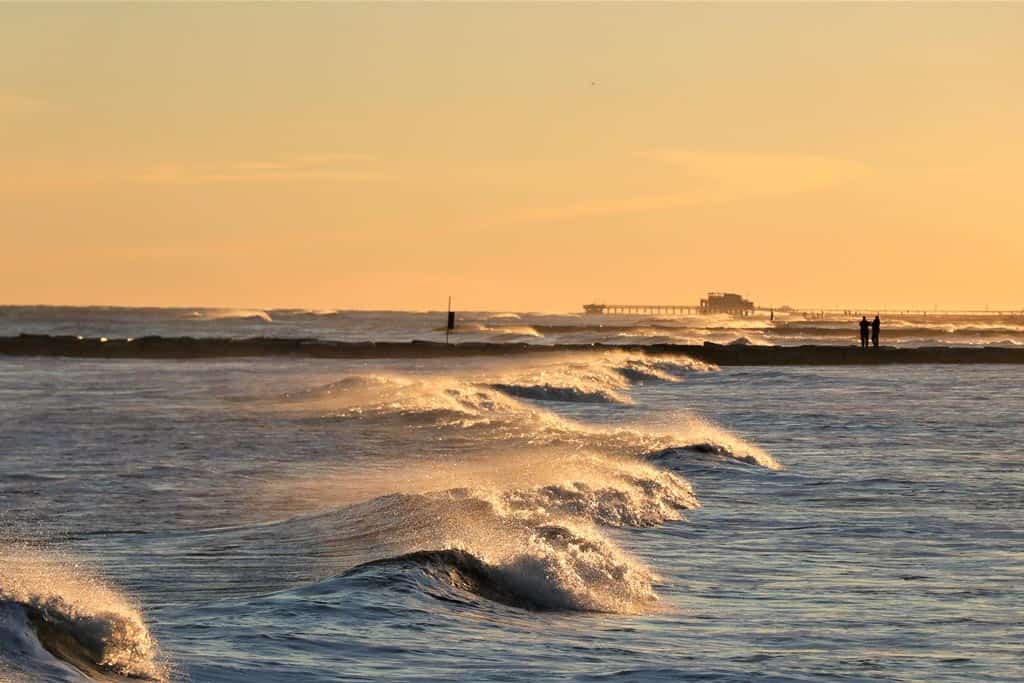 Colorado Bend State Park
Driving distance: 186 miles
Driving time from Dallas: 3 hours and 15 minutes
Embarking on a road trip from Dallas to Colorado Bend State Park unfolds as a scenic journey that transitions from the urban sprawl of Dallas to the rugged beauty of the Texas Hill Country.
As you leave the city behind, the drive meanders through picturesque landscapes, featuring rolling hills and charming small towns. Upon reaching Colorado Bend State Park, the adventure truly begins. This natural haven, situated along the Colorado River, captivates with its limestone cliffs, dense woodlands, and captivating Gorman Falls.
Hiking trails lead to hidden caves and breathtaking viewpoints, while the park's remote location offers a serene escape into the heart of Texas wilderness.
Whether exploring the pristine Spicewood Springs, angling for fish in the river, or camping under a star-studded sky, Colorado Bend State Park presents an immersive experience that seamlessly blends the tranquility of nature with the thrill of outdoor exploration.
Longer Road Trips
If you're willing to cover a bit more ground, there are some fun road trip ideas that let you explore more of Texas and beyond. These longer road trips from Dallas are around 5-10 hours one way. You'll get to explore the remote regions of Texas and even venture into neighboring states like New Mexico and Louisiana.
Big Bend National Park
Driving distance: 533 miles
Driving time from Dallas: 7 hours and 50 minutes
Embarking on the scenic drive from Dallas to Big Bend National Park is a journey that traverses the vastness of Texas, unfolding from the urban hustle to the rugged grandeur of the Chihuahuan Desert. The road trip takes you through changing landscapes, from the rolling hills and mesquite-dotted plains of West Texas to the stark beauty of the Big Bend region.
As you approach the park, the landscape transforms into a mesmerizing panorama of towering Chisos Mountains, deep canyons, and the meandering Rio Grande.
Inside Big Bend National Park, adventurers can explore a myriad of nature trails, soak in the views from the Santa Elena Canyon, and witness the breathtaking sunsets that paint the desert sky.
Encompassing a vast expanse of over 800,000 acres, Big Bend National Park is a rugged mosaic of towering mountain ranges, expansive desert landscapes, and deep canyons that carve through the terrain. The iconic Chisos Mountains, with peaks reaching over 7,800 feet, offer breathtaking vistas of the surrounding desert. You could easily spend a few days here as there is so much to do!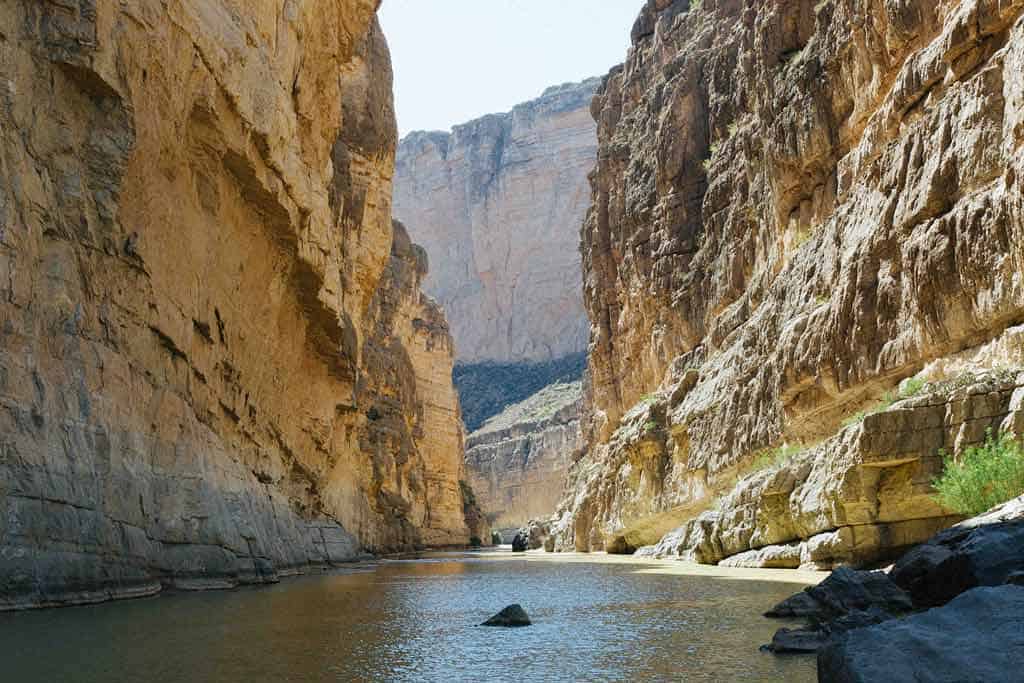 New Orleans
Driving distance: 505 miles
Driving time from Dallas: 7 hours and 40 minutes
One of the best road trip ideas in the American South is driving from Dallas to New Orleans. This road trip takes you south and east as you pass into the hearty state of Louisiana.
New Orleans, a city steeped in history and cultural richness, is a vibrant tapestry of music, cuisine, and architectural charm. Nestled along the banks of the Mississippi River, the city is renowned for its lively atmosphere, especially in the iconic French Quarter, where the melodies of jazz spill into the streets and the scent of Creole cuisine wafts through the air.
New Orleans' unique Creole and Cajun influences are evident not only in its food but also in the distinctive architecture that lines the historic streets. From the lively energy of Bourbon Street to the timeless elegance of St. Charles Avenue, the city offers a diverse array of experiences.
Dive into the city's history on a ghost tour where you can learn about the vampires and voodoo that supposedly thrives in New Orleans. Or sightsee on the water with a steamboat jazz cruise.
Whether savoring beignets at Café du Monde, immersing in the revelry of Mardi Gras, or exploring the historic Garden District, the Crescent City welcomes visitors with open arms, inviting them to be part of its lively and enduring spirit.
Carlsbad Caverns National Park
Driving distance: 478 miles
Driving time from Dallas: 7 hours and 15 minutes
The drive from Dallas to Carlsbad Caverns National Park is a scenic journey that unfolds through the expansive plains of West Texas, transitioning from open landscapes to the captivating subterranean world that lies beneath the Guadalupe Mountains. This is one of the coolest road trips from Dallas!
Carlsbad Caverns National Park, situated in the rugged mountains of southeastern New Mexico, is a natural wonder that beckons adventurers into an otherworldly realm of immense caverns and intricate rock formations.
The park's centerpiece, the Big Room, is one of the largest cave chambers in North America, adorned with stunning stalactites and stalagmites. Descending into the depths of Carlsbad Caverns feels like entering an underground cathedral, where the silence is broken only by the echo of dripping water.
This unique location in New Mexico is easily reachable on a road trip from Dallas.
Lake Charles
Driving distance: 342 miles
Driving time from Dallas: 5 hours and 25 minutes
Head southeast from Dallas on an epic road trip down to Lake Charles, Louisiana. Lake Charles is a city that harmoniously blends Southern charm with vibrant cultural influences.
Set against the backdrop of Lake Charles and the Calcasieu River, the city is a haven for outdoor enthusiasts and those seeking a taste of Cajun and Creole hospitality. The scenic boardwalk along the waterfront provides a picturesque setting to admire the sunset, while the Creole Nature Trail beckons with its diverse ecosystems and abundant wildlife.
The city's cultural scene thrives with Mardi Gras celebrations, live music in eclectic venues, and a culinary landscape that boasts delectable seafood and Creole delicacies. With its welcoming atmosphere and a mix of natural beauty, cultural richness, and lively entertainment, Lake Charles stands as a captivating destination in Louisiana.
Check out more fun things to do in Lake Charles!
El Paso
Driving distance: 635 miles
Driving time from Dallas: 9 hours and 15 minutes
Embarking on a road trip to El Paso, Texas, is a journey that unfolds through vast landscapes and diverse terrains, showcasing the rugged beauty of the American Southwest. As you approach El Paso, the Franklin Mountains come into view, framing the city against a backdrop of arid grandeur.
The Sun City, as El Paso is often called, offers a unique blend of Texan and Mexican influences, evident in its rich cultural tapestry, flavorful cuisine, and vibrant local markets.
From the scenic vistas of Scenic Drive Overlook to the historic San Jacinto Plaza, El Paso invites travelers to explore its unique borderland identity, where the spirit of the Southwest and the warmth of Mexican hospitality converge in a captivating fusion.
Palo Duro Canyon
Driving distance: 380 miles
Driving time from Dallas: 5 hours and 45 minutes
Another fun road trip from Dallas is heading up to Palo Duro Canyon. The drive takes you through rolling plains and small towns, up in the Texas Panhandle, gradually giving way to the striking red rock formations that define Palo Duro Canyon State Park. Known as the "Grand Canyon of Texas," the canyon's towering walls and vibrant hues create a breathtaking backdrop for exploration.
Upon arrival, hiking trails beckon adventurers to discover the rugged beauty of the second-largest canyon in the United States, while the iconic Lighthouse Rock formation stands as a testament to the geological wonders that await.
The road trip itself becomes a transition from the urban to the natural, promising a remarkable intersection of Texan landscapes and the captivating beauty of Palo Duro Canyon.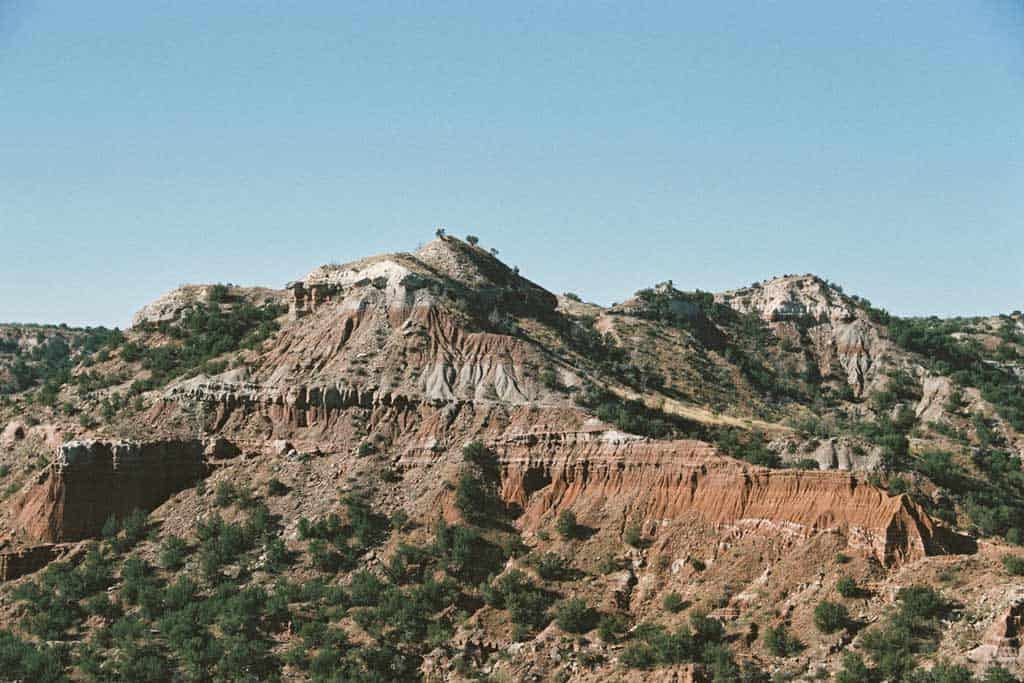 Lafayette
Driving distance: 390 miles
Driving time from Dallas: 5 hours and 40 minutes
Explore more of Louisiana with a road trip over to Lafayette, a city that pulsates with a vibrant blend of Cajun culture, Creole influences, and a rich musical heritage.
Known as the "Hub City," Lafayette is a haven for those seeking the authentic flavors of Louisiana cuisine, lively Zydeco music, and warm Southern hospitality. Strolling through the historic downtown, visitors can explore a mix of eclectic shops, charming galleries, and culinary hotspots.
The city's cultural calendar is marked by lively festivals, such as Festival International de Louisiane, celebrating the diversity of world music. Surrounded by bayous and wetlands, Lafayette serves as a gateway to the scenic beauty of the Atchafalaya Basin, offering a captivating intersection of cultural richness and natural wonders in the heart of Cajun Country.
Check out our complete guide to Lafayette, Louisiana.
Corpus Christi
Driving distance: 411 miles
Driving time from Dallas: 6 hours
Another one of the top road trips from Dallas is heading down to the Texas seaside. It's only a 6-hour drive to Corpus Christi, a coastal city situated along the sparkling waters of the Gulf of Mexico. The city's bayfront, dotted with palm trees and lined with a scenic seawall, offers a picturesque setting for outdoor activities and relaxation.
The USS Lexington, a historic aircraft carrier turned museum, stands as a testament to Corpus Christi's naval heritage. From the Texas State Aquarium to the bustling downtown Marina Arts District, the city invites exploration. Corpus Christi is also a gateway to Padre Island National Seashore, home to miles of pristine sandy beaches and diverse coastal ecosystems.
With its blend of seaside allure, cultural attractions, and a laid-back coastal vibe, Corpus Christi beckons both water enthusiasts and those seeking a taste of Texas Gulf Coast charm.
DISCLAIMER: Some of the links in this article are affiliate links, which means if you book accommodation, tours or buy a product, we will receive a small commission at no extra cost to you. These commissions help us keep creating more free travel content to help people plan their holidays and adventures. We only recommend the best accommodations, tours and products that ourselves or our fantastic editorial team have personally experienced, and regularly review these. Thanks for your support, kind friend!