If you're looking for an amazing place to spend a few days between Brisbane and Cairns, you're going to love this guide to the best things to do in Rockhampton, Queensland!
What was once a working-class Queensland town best known for being the beef capital of the state, Rockhampton has quietly been redeveloping its reputation to now become one of the top up-and-coming tourist destinations on the east coast of Australia.
Boasting a gorgeous riverside heritage precinct, bustling cafe and restaurant scene, a plethora of adventure activities and jaw-dropping natural landscapes, Rocky is the kind of place you stop in for a day and stay a week.
The surprising amount of things to do in Rockhampton is guaranteed to keep you busy no matter how long you visit.
Couple all that with a fascinating Aboriginal history and you'll suddenly realise why thousands of people are making the detour away from the coast to make the most of the city.
We recently spent 5 days exploring what to do in Rockhampton on this fantastic itinerary and are pleased to bring you this epic guide of all the activities Rockhampton in Central Queensland has to offer.
Our Guide to the Best Things to Do in Rockhampton
If you're wanting to know what's on in Rockhampton, or what to see in Rockhampton, our blog post is going to help with all your planning.
This underrated Australian town in cattle country is sure to impress any traveler who wanders through.
There are plenty of outdoor activities, walking tracks, and insights into the local history and culture.
Let's get into it!
READ MORE: Check out our list of all the best places to visit in Australia!
Visit the Dreamtime Cultural Centre
Australia is home to the longest living indigenous people in the world, with a rich Aboriginal history dating back 60,000 years!
Any trip to the country, whether you're from here or visiting from overseas, needs to have some time dedicated to learning all about our cultural heritage.
One of the best places to do this in Queensland is right here in Rockhampton, where the local Darumbal people are the traditional custodians of the land.
The Dreamtime Cultural Centre in Rockhampton is a fascinating exhibition of both Aboriginal and Torres Strait Islander history.
As you wander through the galleries you'll find examples of artwork alongside old pictures and detailed stories from around Central Queensland.
While the centre itself is worthy of a visit any time of day, we recommend you try to time your trip to be 10:30 or 1pm, when you can jump on a free guided tour.
Local guides Wayne (a Darumbal man) and Frances (from the island of Mer in the Torres Strait) passionately share their history and insights into their people.
They are not only extremely knowledgable with great presentation skills, they are very open to answering any questions you may have about the Aboriginal culture.
As part of the tour, Wayne will show you his incredible didgeridoo playing skills, and even teach you how to throw a boomerang.
Entry to the Dreamtime Cultural Centre is only $16, and the guided tour is free.
After this you can also check out the Rockhampton Heritage Village, which is just a 3 minute drive away. At the Rockhampton Heritage Village you can see a recreated historical village filled with markets and antique buildings.
Address: 703-751 Yaamba Rd, Parkhurst QLD 4700
Phone: (07) 4936 1655
Wander the Riverside Precinct
Rockhampton has a wonderful collection of heritage buildings dating back as early as the 1800s, so if you're looking for a leisurely way to spend a few hours, we recommend grabbing a coffee from one of the fantastic cafes and walking around town.
Our favourite part of Rocky though is the newly refurbished Riverside Precinct, where you can walk along Quay Street on the edge of the Fitzroy River surrounded by modern art, native trees and Indigenous history.
The Riverside is beautiful at any time of day, but to really make the most of the stunning light, head to Quay Street in the morning before the crowds or explore the paths at sunset when locals and tourists alike flock to the Precinct.
It also comes alive at night when the buildings have a colourful light show.
Feeling hungry? Make sure you grab a table at the Boathouse for fantastic breakfast and lunch options with views over the river.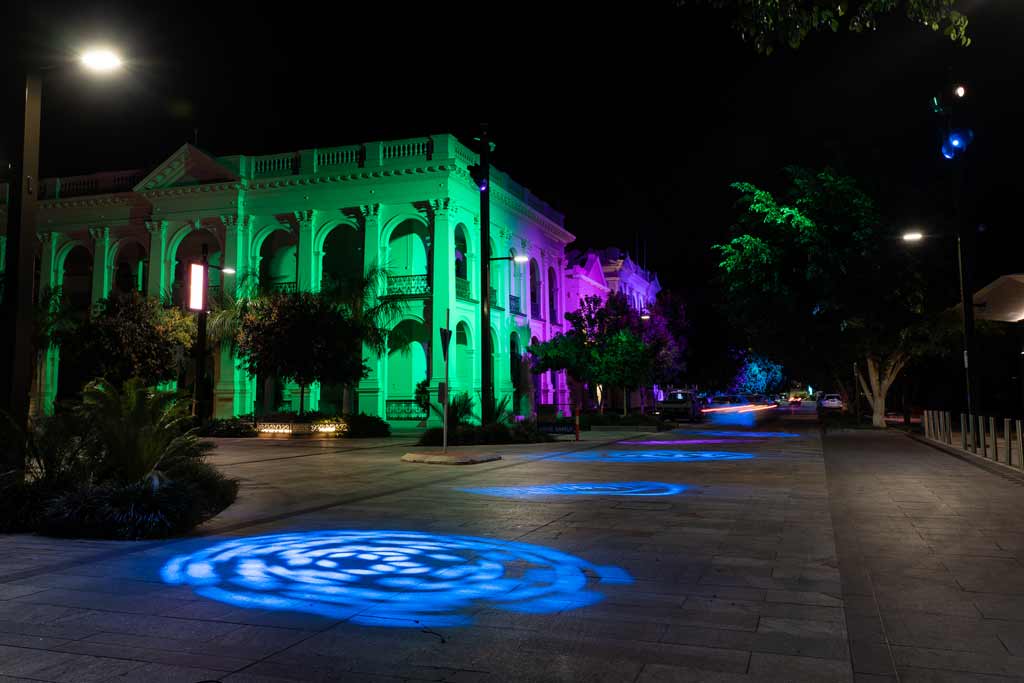 Go Underground at the Capricorn Caves
One of the real jewels on this list of what to do in Rockhampton is the Capricorn Caves, and chances are you already have it on your itinerary.
The Capricorn Caves are one of Australia's largest privately-owned cave systems, and there are a number of different caverns you can explore on a trip here.
The most popular, and visually stunning, tour is to Cathedral Cave. This huge chamber is surrounded by limestone columns and even hosts events such as opera and weddings thanks to the immense audio quality as sound reverbs off of the walls.
READ MORE: Travelling elsewhere in Queensland? Check out our Cairns activities and attractions blog post!
If you're looking for more of a challenge though, don't miss the Explorer and Adventurer tours.
Here you'll find yourself crawling through narrow chambers and over rocks as you wander into the belly of the caves.
If you happen to be claustrophobic you might struggle a bit with these options, but if you are ready for an adventure, this is the absolute best way to explore the Capricorn Caves.
Address: 30 Olsens Caves Rd, The Caves QLD 4702
Phone: (07) 4934 2883
Mountain Biking at First Turkey
Looking for some adventure on this list of things to do in Rockhampton? You're in for a treat…
If you love a bit of cross-country and downhill action you're in for a treat because Rockhampton is home to what may just be the best mountain bike park in all of Queensland – First Turkey.
With 35km of trails spread over 37 perfectly-manicured green, blue and black runs, you're guaranteed to find a track for every skill level here.
Located on the side of Mount Archer National Park, the trailhead starts from the German St parking lot and follows Moore's Creek towards the Zamia hiking trail.
You'll find a few different trailheads to start your ascent towards the top of the trails. Take Jackhammer for an easy, but long, uphill jaunt, or get your heart burning on the technical Two-Up blue run. Lower Wild Pig is another good option to get to the top.
Once you've climbed up the fun part begins. On the north end, Cactus and Whip Snake are fast and flowy trails to get back down, or if you want an epic jump line check out Think Tank.
Our personal favourite trail is Megatron, which leaves from the Ants Nest Hub on the south side of the park, with steep berms, rolling doubles and a long ride down, you'll be smiling from ear to ear.
If the kids are with you, we recommend sticking to the green runs to start with. It's all well signposted too, with trail maps scattered throughout the area.
The national park is maintained by the volunteers at Rockhampton Mountain Bike Club, and you'll find details on all the runs on the app Trail Forks.
Address: 249 German St, Norman Gardens QLD 4701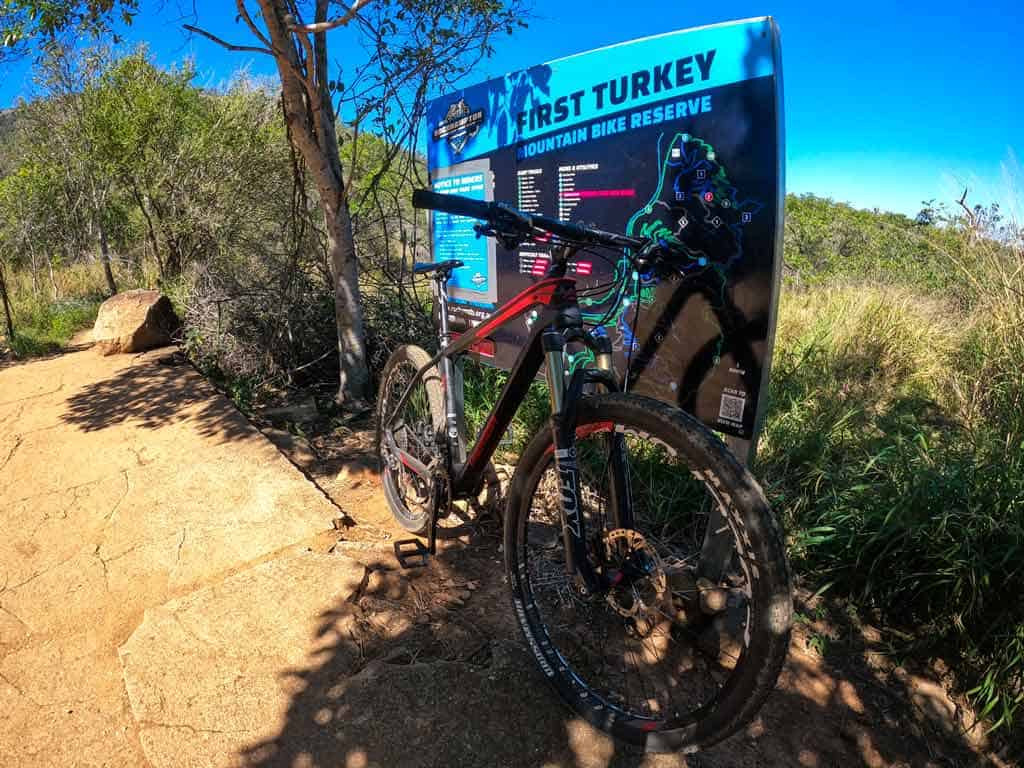 Have an On-Country Experience with a Darumbal Elder
Having the chance to spend time with an Aboriginal Elder is a real privilege and honour, and something that many Australians never have the opportunity to do.
But if you're visiting Rockhampton, there's a way to enjoy this rare experience.
Local Elder, Wade Mann, is an activist, community leader, role model and entrepreneur, who has been doing everything he can to uplift the Aboriginal people in his area for his whole life.
He's best known for organising school presentations and working closely with government officials on important matters, however today he is shifting his focus to educating tourists about his people.
Wade runs special 'On-Country Experience' tours on the summit of Mount Archer National Park, sharing Dreamtime stories and the history of the Darumbal people.
For a few hours he'll walk around with you, talking about bush tucker, the way the Rainbow Serpent carved out the land, ancient tales and insights into the spiritual side of Darumbal beliefs.
It's an incredible tour, and Wade doesn't shy away from any questions.
You can get in touch with Wade to organise this tour through Darumbal Enterprise ([email protected])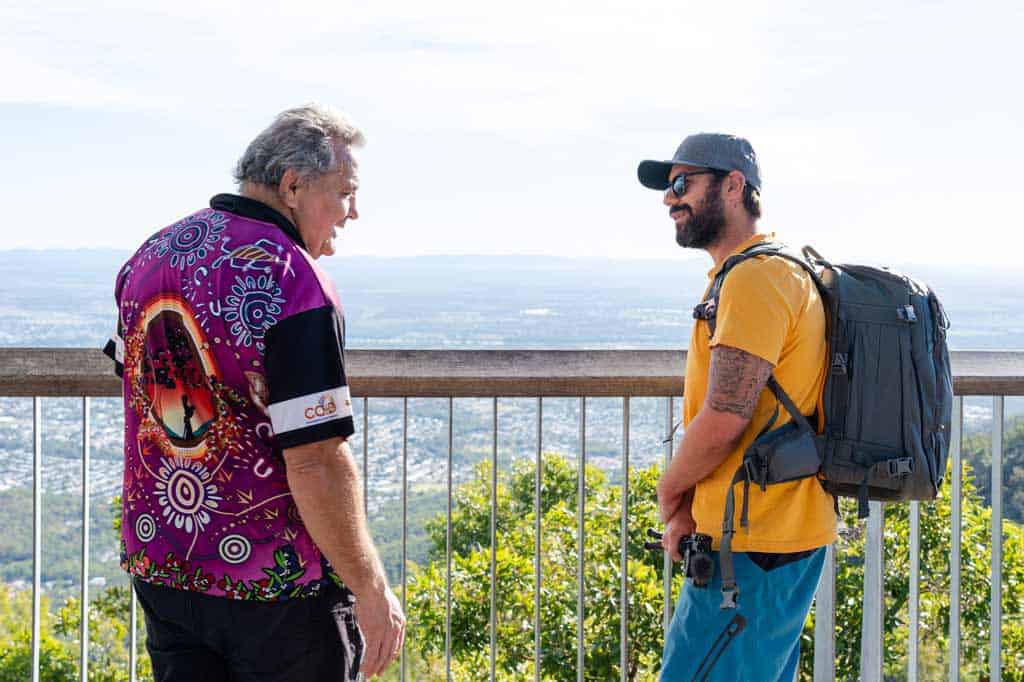 Escape the City at Alkoomi Adventure Farmstay
If you're looking for a countryside escape and always wanted to try your hand at being a farmer, book in for a couple of nights at the fantastic Alkoomi Adventure Farmstay.
Just 30 minutes from downtown, Alkoomi is fairly new on this list of Rockhampton tourist attractions, and it's generating a lot of hype.
What used to be an old cattle farm has been rejuvenated by the new owners Bec and Dave, who have taken their passion and experience with outback living and created an experience that is fun for the whole family.
On the property, you'll find horses (both miniature and normal size), cows and dogs, and guests are welcome to feed them at dinner time, or even go for a horse ride!
Bec and Dave have put together a number of activities that guests can enjoy as well, both free and paid. Everybody is welcome to swim in the dam or go kayaking, relax by the fire in the evenings or hike around the farm.
ADDITIONAL READING: This guide to travelling around Australia will help you make the most of your time here.
If you're looking for something a bit more active, you can rent an ATV or motorbike to explore the property, jump on a horse or even take an ATV-driven buggy to the top of Sunset Hill.
Each of the activities cost $50 per person.
Accommodation is mainly for caravans, campervans, motorhomes and people camping, but they do have two small dongers available to rent.
Price for camping is $10 per person, per night, and includes hot showers, toilets and kitchen facilities.
Address: 695 Old Coach Rd, Marmor QLD 4702
Phone: 0423 216 412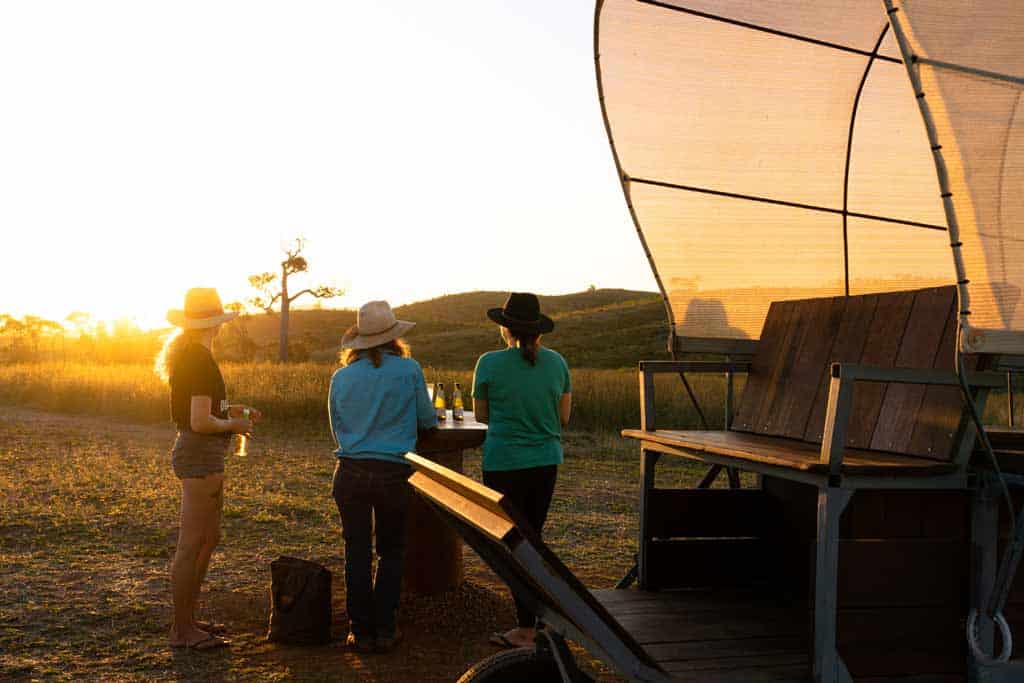 Climb Mount Etna for Sunrise
A short drive from Capricorn Caves is the Mount Etna National Park, home to bat caves, rocky outcrops and gorgeous views over the Rockhampton region.
Mount Etna is good at any time of day, but if you'd like to kick the morning off with a bang, throw on some walking shoes and hike up the trail for sunrise.
The pathway is well maintained, and shouldn't take more than 20 minutes from the small carpark to get to the best viewpoint, where you'll find a boardwalk twisting around the limestone.
Make sure you bring your camera, as the colours are fantastic.
Once you've seen the sunrise in the national park, keep walking another 5 minutes and down some steep stairs to check out the bat cave, home to one of the rarest bats in all of Australia.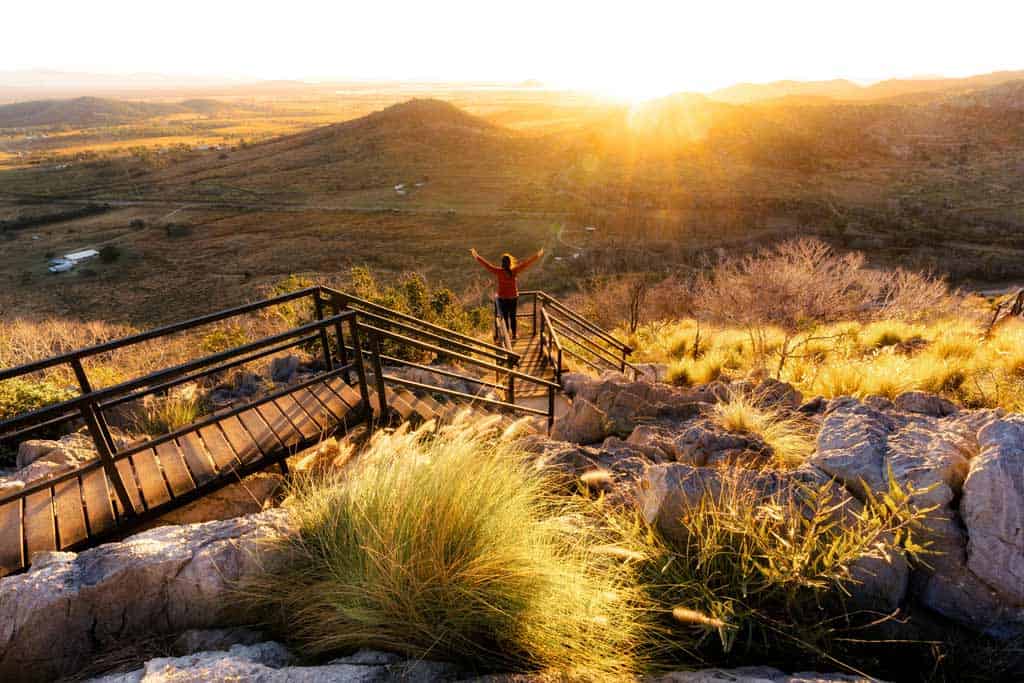 Watch Sunset from Mount Archer
Mount Archer National Park is one of the jewels of Rockhampton, and no trip to town is complete without heading to the summit for sunset.
Not only are you guaranteed one of the best views in Rockhampton, you can also drive straight to the top, making it accessible for all.
Park your car and follow the trail around to the west, grab a seat (and maybe a glass of wine or some snacks), and enjoy nature's light show.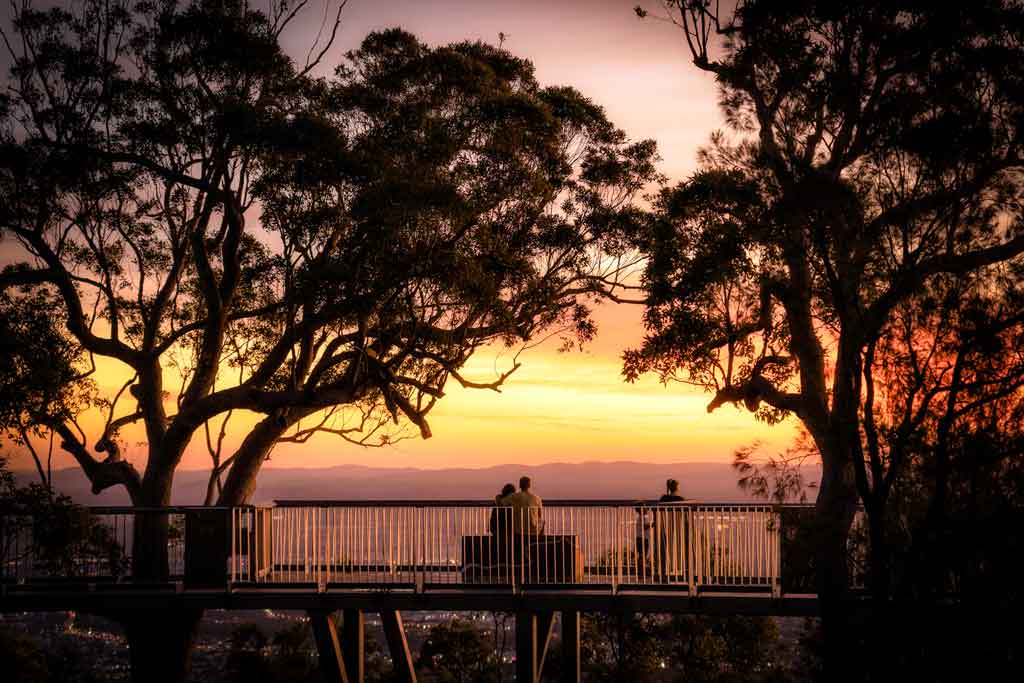 Find the Waterfall at Kershaw Gardens
Rocky has a bunch of lovely gardens to wander around, and one of the nicest ones is Kershaw Gardens.
You'll see plenty of locals relaxing and walking in Kershaw during the day, and there's no difficulties with finding a nice place to roll out a picnic rug.
Make sure you check out the waterfall in Kershaw Gardens. While it may be man-made, it's absolutely stunning and gives a sense of being a tropical oasis in the middle of the city.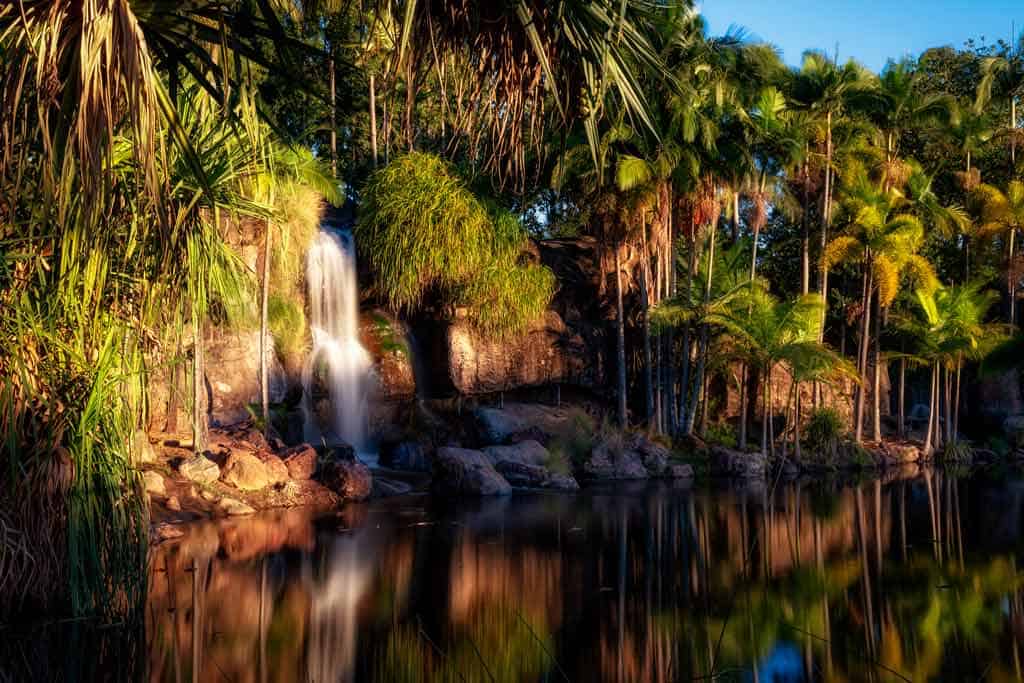 Hike the Zamia Trail
From the summit of Mount Archer you'll find the Zamia Trail, a 14km hike that winds its way through the national park right down to the German Street Reserve.
The trail starts in rocky forests, before descending into typical Australian bushland. Periodic views over the Berserker ranges and right out to the Pacific Ocean peek out between the trees, and you'll find plenty of flora and fauna along the way.
The best way to tackle the Zamia Trail is to park one car at the trailhead, and if you have access to a second vehicle, park it at the end so you can shuttle back.
Alternatively you can call a taxi (or Uber) to drive you back to your car, or for a real challenge walk back the way you came.
If you walk downhill, it's an easy hike, but do make sure you bring water and snacks.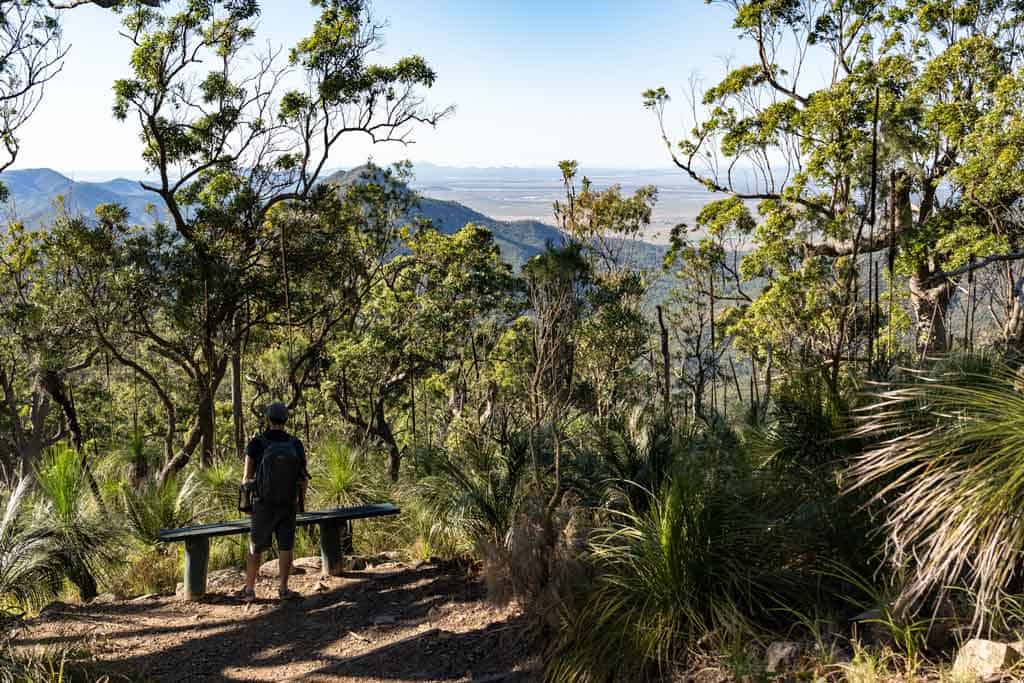 Check Out the Rockhampton Botanic Gardens
Looking for some Rockhampton attractions that are tranquil and relaxing? Head down to the Rockhampton Botanic Gardens!
This free garden is absolutely splendid, and a perfect way to spend a few hours if you'd like to go for a leisurely walk, or simply set up a picnic amongst the native flora.
The grounds are split into 3 different sections; the Upper Gardens, Lower Gardens and Outer Gardens. There are a few different themes (such as the Japanese Garden), and lots of green space to wander.
You'll find a cafe close by if you need a snack, and there's plenty of free parking.
Entrance to the gardens is free as well.
Explore the Rockhampton Zoo
Another one of the free activities in Rockhampton is the Rockhampton Zoo, located next to the Botanic Gardens.
Home to a large variety of Australian animals, the Rockhampton Zoo is a great place to visit if you'd like to learn more about our country's unique wildlife.
You can get up close to emus and kangaroos in the open pen, and have the chance to see large lizards, crocodiles, snakes and even koalas.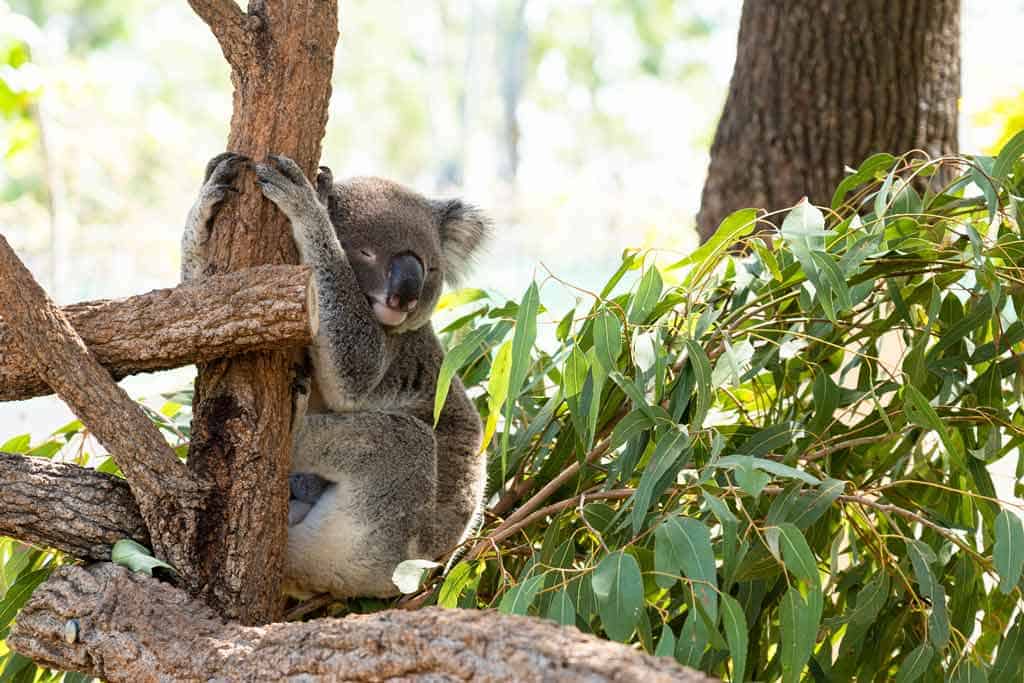 Grab a Beer and Dinner at Headricks Lane
If you're wondering what the best things to do in Rockhampton at night are, grabbing a beer and meal at Rocky's signature microbrewery will not disappoint.
Located right downtown in a renovated heritage building, Headricks Lane is a chic and modern restaurant offering a range of delectable bites, as well as boasting a mouthwatering selection of craft beers brewed right on site.
The lively yet intimate atmosphere makes it a perfect place for a romantic dinner or a catch up with a group of friends.
If beer isn't your thing, don't worry, because they have a whole range of local and international wines on offer as well.
But if you're a beer lover like us, don't miss out on their IPA.
Address: 189 East St, Rockhampton QLD 4700
Phone: (07) 4922 1985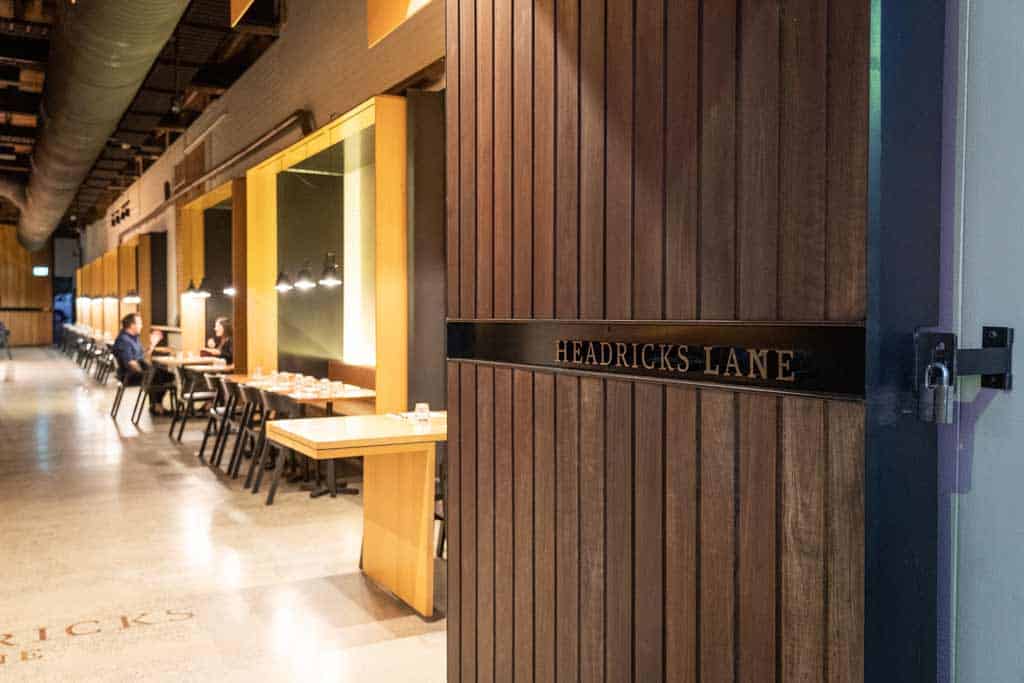 Enjoy a Sunset Cruise on the Fitzroy (Tunuba) River
The Fitzroy River meanders its way through the Rockhampton region, and has been a source of life and inspiration for the local Darumbal mob for millennia (the river is called Tunuba in their language).
Today the Fitzroy River is a hive of activity for boaters and fisherman, and if you have your own vessel there's plenty of ramps you can launch from.
If you don't have your own boat though that doesn't mean you can't enjoy being out on the Fitzroy River.
The team at River Cruises CQ offer a fantastic experience where you can jump on one of their purpose-built boats for a spectacular cruise through town.
Snacks and drinks are included, alongside beer and wine, and you can even rent out the entire boat if you have a group of friends.
When it comes to Rockhampton activities, this one is hard to beat.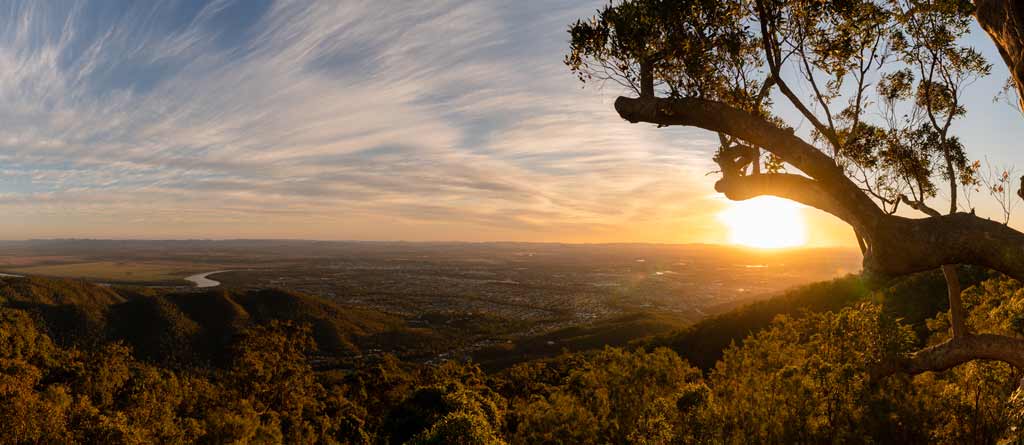 Enjoy a Coffee at Some of Rockhampton's Best Cafes
The cafe scene in the city has been growing like crazy over the last few years, and now you'll have no problems finding a delicious brew.
Birdie's Cafe is a quaint, bohemian and hipster place, with the owners serving coffee and homemade desserts straight out of a shipping container.
Dingles does a nice coffee as well, and gets rave reviews from locals (although we found their food to be expensive with small portions).
READ MORE: Travelling from Queensland's capital? You'll love our other blog post on the best things to do in Brisbane!
But the best place for a coffee in Rockhampton is The Two Professors on William St.
These guys are the experts for coffee beans, and they regularly get different blends in from around the world.
Do yourself a favour and go on a bit of a coffee crawl.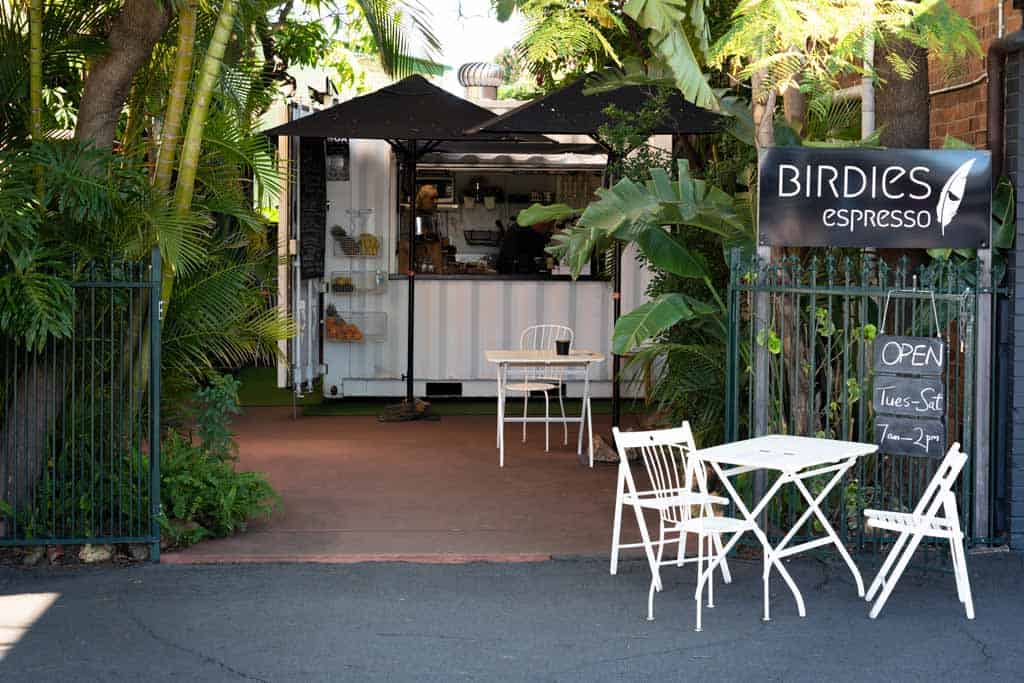 Go Four-Wheel Driving
Australia is home to some of the best four-wheel driving on the planet, and if you are travelling around with your own 4×4 vehicle, you'll be in heaven with the tracks found around Rockhampton.
If you don't have your own 4WD car though, don't stress because the guys at Rockhampton Tours have your adventures sorted.
As the experts in four-wheel driving in Rockhampton, they have a few different tours available, including tropical beach eco-tours and the highlights of Rocky.
If time is on your side you can even book into some multi-day camping trips with them.
Rockhampton Travel Guide
Now that you know all of the amazing things to do at Rockhampton, we want to share with you some insider tips on where to stay and where to eat to make the most of your time here.
Where to Stay in Rockhampton
There's no shortage of excellent accommodation options found around town. Here are some of our favourites.
Kershaw Gardens Free Camping
If you're in a caravan, campervan or 4×4 with a rooftop tent, you can't go past the Kershaw Gardens free campsite.
The Rockhampton Council has graciously dedicated a part of Kershaw Gardens to being a free campground, which means if you'd like to stay in town a few days while saving your budget for experiences and good food, you can do so legally.
There are no facilities here so you must be self-contained, although there is a public toilet if you walk for 10 minutes.
Please be clean and respectful here so the council can continue to offer this wonderful site to future campers.
Address: Moores Creek Rd, Park Avenue QLD 4701
Capricorn Caves Campground
The Capricorn Caves has a small campground available with powered and unpowered sites, making it a perfect place to park up after a full day exploring the caverns.
There's also a selection of gorgeous cabins to stay in if you're not in a van, all fully self-contained.
You need to book ahead, but prices are very reasonable. Plus as an added bonus you'll be rewarded with some of the clearest night skies in the region.
Address: 30 Olsens Caves Rd, The Caves QLD 4702
Phone: (07) 4934 2883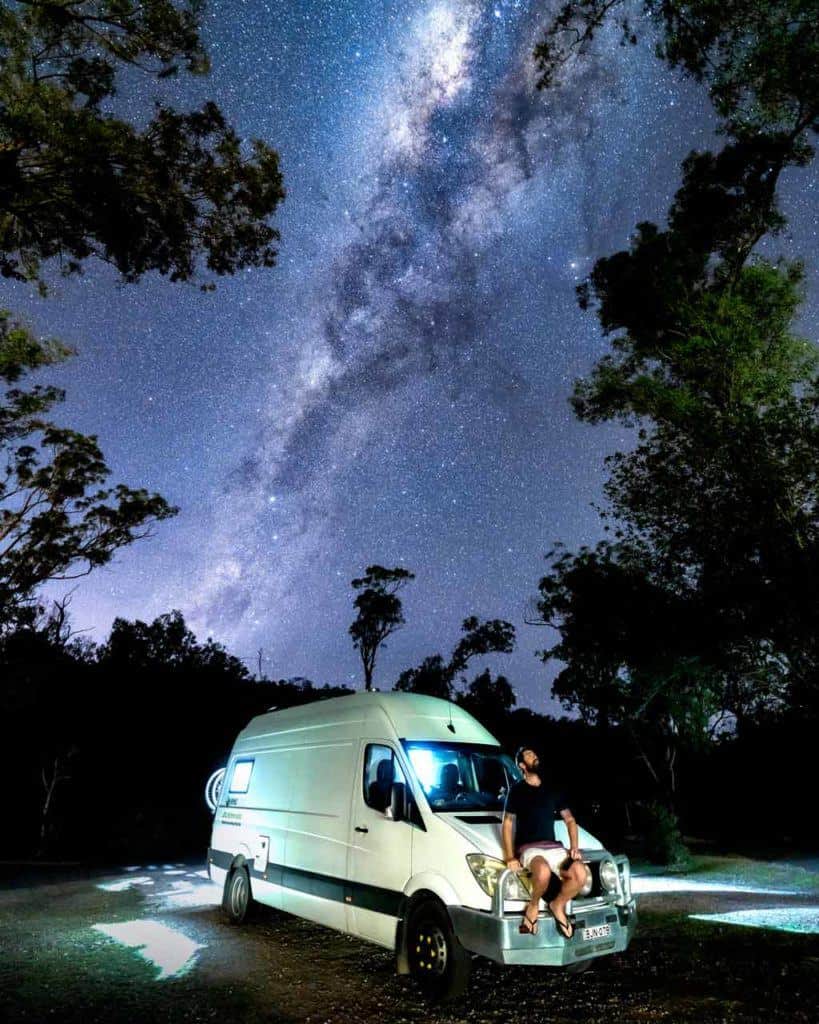 Alkoomi Adventure Farm
Alkoomi Adventure Farm is another excellent campground for caravaners and van lifers.
Bec and Dave happily welcome people to park up at their property at the bargain price of $10 per person per night.
There's hot showers and toilets, as well as free access to activities like kayaking, swimming, animal feeding epic view points.
Guests can also go on paid activities like motorbike riding, horse riding and a sunset cart ride.
The property is tranquil and beautiful, and you may find yourself extending your stay by a few days (or more).
If you don't have a campervan, caravan or tent, there's also a couple of donger-style accommodation options available. They do book up well in advance though, so get in touch early.
Address: 695 Old Coach Rd, Marmor QLD 4702
Phone: 0423 216 412
Kortes Resort
Looking for the best hotel in Rockhampton? Book yourself in for a stay at Kortes Resort!
Located just on the northside of town off of the highway, Kortes Resort is a family-run accommodation with huge hotel and apartment-style rooms, a lovely pool for cooling off on those hot Rocky days, an incredible restaurant and bar onsite and large conference centre.
The grounds are splendid with some nice native gardens to relax by, and is surprisingly quiet despite being close to the highway.
It's a great place to getaway for a few nights of luxury when out exploring the things to do around Rockhampton.
Address: 984 Yaamba Rd, Parkhurst QLD 4701
Phone: (07) 4936 3153
DISCLAIMER: Our trip to Rockhampton was made in partnership with Rockhampton Regional Council (Explore Rockhampton). All thoughts, opinions and selfies with cows are, as always, our own.