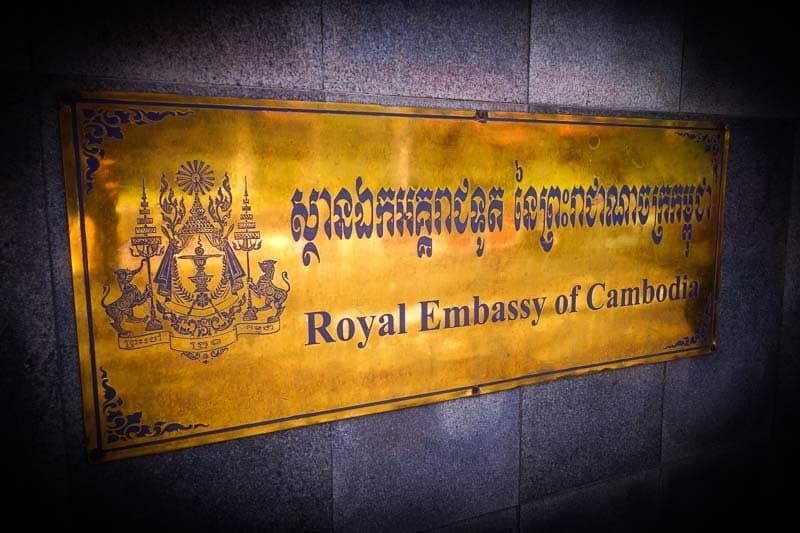 Cambodia Visa In Vientiane
If you are looking to get your Cambodia visa in Vientiane, Laos ahead of time then you are in luck – it is very easy! Here is all the information you need to know to pre-organise your Cambodia visa.
The embassy is located close to the corner of Rue Thadeua and Boulevard Khouvieng
It is across the road from the Mai Tee Chit Residence.
It is next door to the Rashmi Plaza Hotel. If you are looking at the building, the embassy is to your left.
If your accommodation is not centrally-located, you may need to hire a scooter or tuk tuk for the trip. Otherwise it is only 3km from downtown.
If the gate is open, walk straight on in.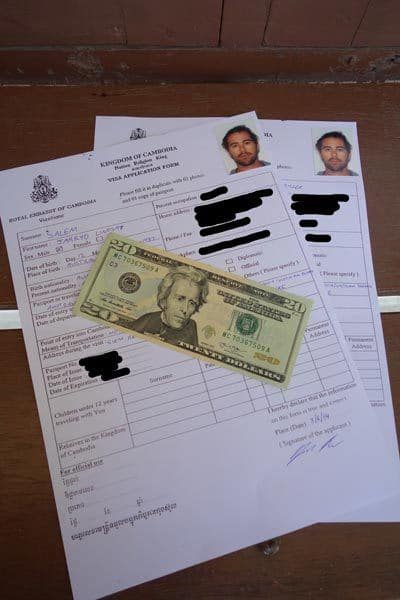 What You Will Need
You will need your passport, a photocopy of the data page (they do this for you), two passport photos, the application fee in cash and two completed application forms (picked up at the embassy).
The application fee is US$30.
The form requires such information as point of entry and exit, mode of transportation, where you are staying in Cambodia, and the standard employment questions. Don't stress on these, as it doesn't really matter what you put down as it is not stamped onto your visa.
Drop your application off between 8am and 10am.
You need to pick up your passport and visa at 4pm.
They give you a receipt and you need this when you return to pick up your passport. Don't lose this!
The staff here were very friendly and happy to help. When we arrived in both the morning and the afternoon, we were the only people there organising visas.
You can also get your Cambodia visa on arrival at the border, however the officials there are notorious for trying to rip tourists off by charging them fake fees. Having your visa ahead of time can help with avoiding these unnecessary bribes.
It really is that simple. Minimal paperwork, no hassle. The entire process in the morning took less than 10 minutes and picking up our visas in the afternoon was done in a matter of seconds.
That's how you get your Cambodia visa in Vientiane, Laos.
[codepeople-post-map]