Whether you're looking for culture, fun or delicious food, our list of the best things to do in Osaka, Japan will help you make the most of your next trip!
As of today, Tokyo, Kyoto, and even Hiroshima all have extensive attractions in Japan and are visited by thousands of tourists each year due to their history, festivals, and other events.
Osaka however, can somewhat be overlooked when compared to these other cities, is located on Honshu Island and known as a port city.
In my opinion, though Osaka honestly stands out and appears as a must-see and have-to-visit city.
READ MORE: Check out our list of the top places to see in Japan
The Best Things to Do in Osaka
It is an economic powerhouse with several fun activities in which you must visit the area to experience, whether they have cultural roots or they are just commercially based.
Activities and things to do in Osaka can almost easily suit anybody, whether it be riding a bike or taking a stroll through a classic park setting, or visiting Universal Studios Japan.
The first thing you should do is pick up an Osaka Amazing Pass, which gives you unlimited transport, as well as entrance to many of the main Osaka attractions, including the castle.
The Klook website in the link above is the cheapest place to buy this and is what we personally used on our trip to Osaka in 2019.
BONUS – Use the coupon code "NMDSKLK" on Klook when checking out and you'll get $5 off your first booking!
From visiting theme parks like Universal Studio and Legoland to standing on the observation deck on Osaka's tallest building there is no limit to the attractions in Osaka!
NOTE: We recommend AVOIDING the horrible Osaka Aquarium. Read more about it below.
1. Drive a Go Kart Around the City Dressed as a Video Game Character
This is not even a joke. By far the funniest Osaka activity you can do is to get dressed up as your favourite video game or anime character, and zip around the city in a go-kart!
Starting close to the Namba station, you go through a quick safety briefing, get dressed up, and then hit the streets.
How this is legal we have no idea, but it's honestly the coolest things to do in Osaka!
The cheapest place to book this is online on the Klook website.
BONUS – Use the coupon code "NMDSKLK" on Klook when checking out and you'll get $5 off your first booking!
2. Legoland Discovery Center
It is a beloved, Lego-themed amusement park with unique and fascinating locations all over the world.
Legoland in Japan is one of the most interesting and unique places to visit in Osaka, and a must-do if you're travelling to Osaka with kids.
Visiting Legoland can be a pleasant and somewhat otherworldly experience for you, and mostly your children.
Small activities you are able to enjoy in Legoland are the endless toy tables and lego bricks your kids can express their creativity with and entertain themselves.
Of course, the entire park is Lego-themed and based, but the activities are usually endless.
The park even has it's own 4D cinema and rides.
As for gifts to take home along with photos and fun memories, the Legoland Discovery Center has a gift/toy shop to bring items home.
Buy a 'Skip the Line' ticket on the Klook website.
Address: Tempozan Market place, which resides in the Minato Ward
Opening hours: every day from 10 AM – 7 PM and Saturday – Sunday from 10 AM – 8 PM
Price: vary per ticket based on age, starting from 3200 to 1600 yen, and 2000 yen after a certain time
3. Eat the Street Food in the Dotonbori District
Experiencing some of Osaka's best attractions could not be complete without tasting and trying food, street food to be a bit more specific.
And if you are a fan of street food, Dotonbori should be on the top of your list of places to visit in Osaka.
Dotonbori is highly known for its entertainment and activities, but the street food is superb, so much so that just the thought of it should excite those with curious taste buds.
Which are the best dishes to try? Takoyaki, authentic Ramen, and Yakitori are some of the most delectable street food meals offered.
Honestly, travelling throughout Dotonbori when wondering what to do in Osaka is a fun experience, and couldn't truly be complete without trying the street food.
From sweet to savoury, and even unique food items such as grilled octopus, Dotonbori pretty much has something in store for every intrigued visitor with varying tastes.
Due to it being a popular city and its tourist attraction setting, it is usually open or lively throughout the day and night.
For all gourmets, the Dotonbori district is an Osaka must-see!
Address: Chuo Ward of Osaka, Japan
4. Visit Nishiki Beach
If you're looking to spend a relaxing day at the beach, then add a visit to the Nishiki Beach to your list of things to do in Osaka.
You can amp up your experience at Nishiki by jet skiing or trying other water sports and activities.
Nishiki Beach also goes under the name of Nishikinohama Beach Park, and for good reason.
The park section makes the beach stand out, with there being more areas for barbecuing and enjoying lunches on the beach with friends and families.
It is best to visit Osaka in the summer if you are planning to enjoy some sun and fun activities at Nishiki Beach, as it is only open from July 1 to the end of August.
Address: Kaizuka-shi, Osaka
READ MORE: Don't miss out on our detailed itinerary for the perfect 3 days in Osaka!
5. Universal Studios Japan
One of four Universal Studios theme parks located all over the world, Universal Studios Japan is one unique theme park located around Osaka that is fun for you and the whole family.
Akin to the other Universal Studios parks, rides based on famous movie franchises are found all around the place.
The Wizarding World of Harry Potter is an entire miniature world sure to please any huge fan with the different rides and activities offered.
For the younger children, a world of entrancing activities featuring beloved cartoon character Curious George is also located in the park.
Universal Studio park is always among top Osaka tourist attractions for every cinema buff!
Address: Sakurajima , Konohama Ward of Osaka
Opening hours: Opening and business hours in the park actually vary and change by month, so it is important to check the different dates of time for the specific month in which you plan to be in Osaka.
Price: around 7670 Japanese Yen (prices may vary based on time and ages)
6. Hattori Ryokuchi Park
Hattori Ryokuchi Park is a large park comprised of, as well as surrounded by, several steep and exquisite hills as well as mountainous terrain, and is located in the northern part of Osaka.
The setting and true aesthetics of this park is a bit rustic when compared to the booming nightlife of Osaka and other Japanese cities as a whole.
It is truly beautiful and peaceful with elegant and expertly designed fountains, with playgrounds for children to enjoy.
It should come as no surprise that many locals, and sometimes tourists, use this park to relieve stress and achieve the ultimate relaxation time.
Tennis courts and horse riding centres are readily available for those looking for more of a thrill and exercise.
The park generally stays open at all times, as there are so many activities to experience and enjoy.
Address: Hattori Ryokuchi, Toyonaka-shi Ward, Osaka
Opening hours: 24h/7
7. Check Out Osaka Castle
If you are looking to experience a real cultural and historical landmark in the city, Osaka Castle is the perfect place to visit based on the true significance of helping the now close-knit nation of Japan to be unified.
It's one of the oldest of its kind, constructed in 1583. But it was destroyed shortly after by the Tokugawa.
So really, the Osaka castle that you can see now was reconstructed in 1931.
This landmark would be best to visit during the Cherry Blossom season, often in March and April, as it is a popular spot for hanamis (the act of enjoying flowers).
Not only should you visit the castle as it is one of the most beautiful things to see in Osaka due to the elegant design, but the inside contains different activities and artifacts to see – Historic materials dating from the Castle's first construction are on display.
It's definitely a mandatory highlight without which the Osaka sightseeing experience wouldn't be complete!
One of the most fun activities to experience within Osaka Castle is getting the chance to wear Japan's iconic clothes and accessories – kimonos, helmets, and even surcoats.
You could get your photo taken while wearing these different items.
Surrounding the park is the Nishinomaru Garden, an archery placement.
Get your Osaka Castle ticket here.
Address: Osakajo, in the Chuo Ward of Osaka
Opening hours: every day from 9 AM – 5 PM
Price: 600 Japanese Yen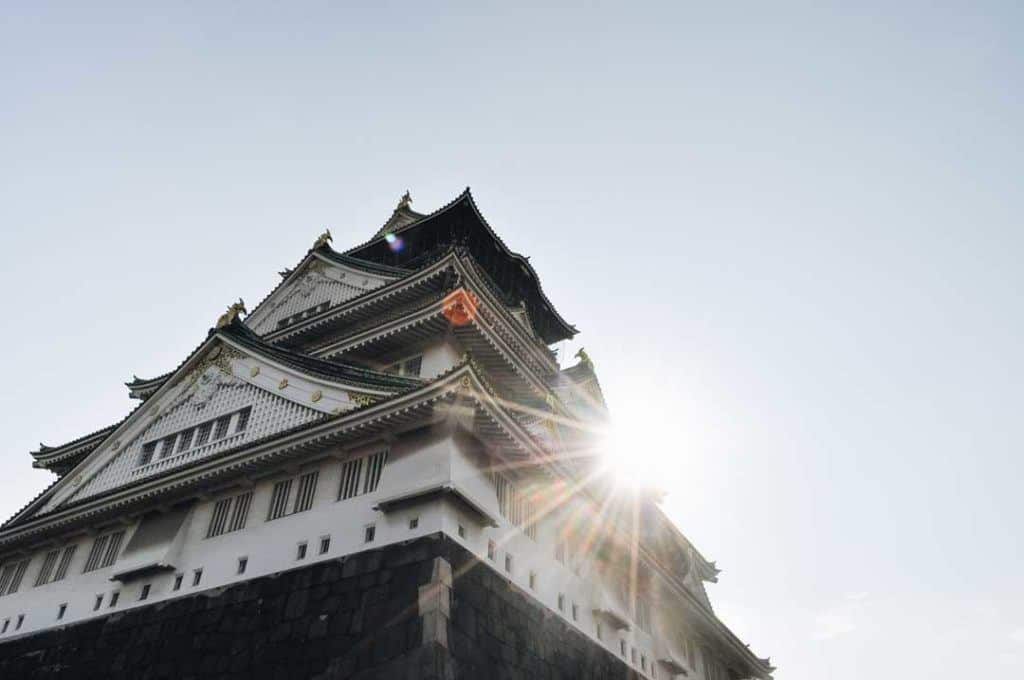 8. Hit Up the Market in Kuromon Ichiba
Like Dotonbori, Kuromon Ichiba is a paradise for exploring street food and different vendors.
The market is lively and takes up a good amount of space in Osaka, allowing you to try various dishes from its vendors.
Fresh food is the ultimate treat when visiting Kuromon Ichiba, as many vendors can simply just prepare your food for you; right then and there.
If you're into seafood then you're in for a treat, as Kuromon Ichiba is best known for its fish dishes.
If you're a first time tourist, it is highly recommended to try the different fresh street foods offered as it is a one of a kind experience.
Address: Nipponbashi, within the Chuo Ward of Osaka
Opening hours: every day from 9 AM – 6 PM
9. ATC Asobi Mare
If you're looking for the top things to do in Osaka with kids, then you absolutely have to check out ATC Asobi Mare. This place is more for families and is referred to as an entertainment centre or indoor amusement park.
It is one of the more enjoyable Osaka attractions for the young ones.
This centre is ideal for children of all ages, with there being a softer and safer zone for toddlers and more fascinating shopping arcade for older children.
There is even a place for your child to play dress up, and experience hours of fun.
Because it is an indoor park, one won't be bothered by the weather outside – perfect for those rainy days.
Address: Osaka Prefecture, within the Suminoe Ward of Osaka
Opening hours: every day from 10 AM – 7 PM
Price: 900 Japanese Yen (weekdays) and 1100 Japanese Yen (weekends)
10. Sumiyoshi Shrine
Also known as the Sumiyoshi Taisha, this shrine was founded in the 3rd century. It is one of the most famous Buddhism-oriented spots you could visit in the entire country.
Visiting this shrine can be a peaceful and enlightening experience, making it one of the best things to do in Osaka.
Located on the Shrine's grounds is the breath-taking Sorihashi bridge that stands out with its sleek red colour.
Strolling around the shrine is relaxing and has some unique insights, with you being able to witness blessings given to children during different times of year
Address: 2 Chome-9-89 Sumiyoshi, Sumiyoshi Ward
Opening hours: Hours in which the shrine is open is from 6:00 AM to 6:00 PM, however, this time setting changes from October to March to 6:30 AM.
Price: This specific shrine currently holds no admission fee which is akin to several other Buddhist shrines outlining Osaka and Japan as a whole.
11. Hozenji Temple
The Hozenji temple is a significant and cherished Buddhist temple within Osaka.
This temple isn't really secluded in privacy or surrounded by various hills and botany though. It is located near the busy and popular shopping and tourism street of Dotonbori.
However, the aesthetic and appeal of the temple is still peacefully evident, being complete with elegant lanterns and several statues and lamps crafted from different materials.
There is even water that is blessed with luck to bring you good fortune and harmony available.
Fortunately, this temple is easily accessible as it is closer to the popular city and commercial tourist areas like Nanba, within the Chuo ward of Osaka.
Address: 1 Chome-2-16 Nanba, Chuo Ward
Opening hours: Business hours for this temple are from 7 AM – 5 PM
Price: Free of charge
12. Osaka Science Museum
This is one of the most significant and mesmerising museums and best places to visit in Osaka and Japan.
It might be difficult figuring out what to see in Osaka when you're traveling with kids, but this science museum is interesting for kids of all ages.
The displays are interactive, educational, and enjoyable.
The interactive exhibits were mainly designed to help educate and inform children, although anyone could find something they would enjoy to learn about and discover within the museum.
Exhibits within the museum include the history of science, electricity, and the basic foundation of chemistry.
Fees for the exhibits differ between adults and children, or students, with prices starting ranging from 300 to 600 yen.
Opening times can vary and change, especially now that the museum is currently closed for renovation, and will be reopening in April of 2019.
For those who would plan to see two museums, the Osaka Science Museum is located near the Osaka Art Museum in Nakanoshima, Kita.
Address: 4 Chome-2-1 Nakanoshima, Kita Ward
Opening hours: Tuesday – Sunday from 9:30 AM – 5 PM
Price: 400 Japanese Yen
13. Tower of the Sun
The Tower of the Sun is a unique and extravagant building and is a prime example of extensive Japanese architecture and an Osaka must-see.
To discover more stunning architecture travel to Japan.
It is located right in the Osaka prefecture, so it is well known and perfect for those who are staying in a central location.
The tower was built in dedication and as a symbol of the expo in 1970.
Hanging and displayed from this exhibit are various pieces and artworks. Artwork exhibits are located and available for viewing within the tower, such as the Tree of Life.
With the tower's height being 70 meters, the top floor observation deck is easily accessible thanks to moving staircases and lifts.
Honestly, it is a one of a kind sight as elements such as the Tree of Life and the design of the façade with a strange face should not be missed.
Address: 1-1 Senribanpakukoen, Suita
Opening hours: every day from 10 AM – 5 PM
Price: 300 – 700 Japanese Yen (depending on age)
14. Tempozan Ferris Wheel
Instead of being entrapped within an amusement park, the Tempozan Ferris wheel is located within the Tempozan harbur village.
It stands out due to its massive size and height of 112 meters.
With the booming nightlife and bright scenery, the Ferris wheel doesn't seem out of place as it adds a nice touch to the harbour.
You can visit and ride the wheel both during the day and at night.
The nightly illumination that is bold and bright may attract you to visit the harbour to catch a sight of this beautiful attraction.
Rides on the Ferris wheel usually last 15 minutes. Riding this it is one of the most entrancing and captivating activities when wondering what to do in Osaka.
The ride is obviously thrilling due to its height and is not for the faint of heart, but the view is stunning and ultimately worth a try.
Address: Kaigandori, within the Minato ward of Japan
Opening hours: every day from 10 AM – 9:30 PM
Price: 800 Japanese Yen
15. Utsubo Park
Both a public and urban-centred park, Utsubo Park has an extensive history with it being built on the remains of a former airfield, giving it the appearance of an airplane runway.
Flowers and different bushes extensively line throughout the park, giving it a look of ultimate peace and a great place to relax.
For example, one great feature of this park is the elegantly placed and maintained rose garden.
Upward to the more urban northern side of the park, stores are available so you can purchase tourist souvenirs.
Sports activities such as tennis are also available as the courts take up a great deal of land within the park.
Utsubo Park really isn't just all beautiful flowers and botanical gardens mixed with tennis courts as other exhibits and facilities are available such as the science and technology centre and the flower and sculpture exhibit which is only open in the fall months of October and November.
Address: Chome Utsubohonmachi, within the Nishi ward of Osaka
Opening hours: 24h/7
Price: Activity fees vary per location and activity.
16. AVOID the Osaka Aquarium
It might seem strange to tell you NOT to do something on a list of things to do in Osaka, but there's a good reason for it.
The Osaka Aquarium is known for being one of the city's top attractions. In fact on most other blog posts and articles you'll read about Osaka, they'll have this as being in the top 3 activities.
This place is touted as being the best aquarium in Japan, and one of the best in the world. But the truth is it is a horrible, sad place.
The marine life are kept in abysmally small tanks, often exposed to loud noises and intense crowds.
The penguins for example are constantly surrounded by hundreds of people, literally only centimetres away from them.
There's a whole section where people can actually touch the fish, and you'll find lots of visitors playing with them, with no care at all for their wellbeing.
Perhaps the worst of all though is the two whale sharks that depressingly circle their tiny enclosure.
The biggest fish in the world is kept in a tank that barely gives them enough room to move.
To make matters worse, there are reports that the whale sharks actually die every few years due to being kept in captivity.
When a whale shark dies, the aquarium just buys another one to put on display.
The management claim they are doing some conservation work, but whatever small amount of good they may be doing is overshadowed by their blatant disregard for the wellbeing and health of the animals they own.
Of course, you can make your own decision about visiting, but there's no way we would ever, ever recommend anybody to go there.
If you care about animals at all, you will not support this tragic attraction.
Not much else makes it on our list of places to avoid in Osaka, but the Osaka Aquarium should be avoided at all costs.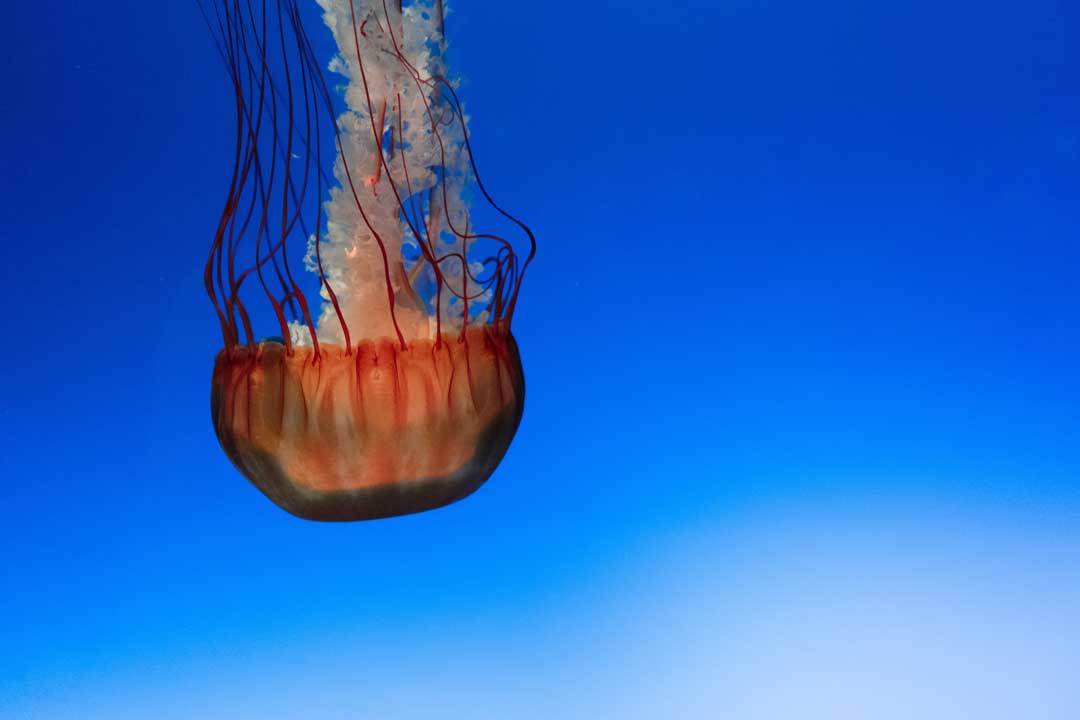 17. Nagai Botanical Garden
Following the theme of flowers and botany, the Nagai Botanical garden is an elegant garden surrounded and comprised of varying flower and plant species.
Seasonal flowers also line the park and are a popular favourite for locals and tourists alike.
The park can be visited at any time during any season, as there are flowers attributed to the seasonal variation, which distributes the different beauty throughout the park.
The garden is even enjoyable during the wintertime, with the inclusion of the Christmas rose being prominent in the colder months.
Trees of varying species also happen to line the park, such as the sequoia, a massively large and extravagant tree.
To accompany these trees, there are over 1,000 other species scattered throughout the large garden, all paired with different bird species.
Address: Nagaikoen, within the Higashisumiyoshi Ward in Osaka
Opening hours: Tuesday – Sunday from 9:30 AM – 4:30 PM
Price: 200 Japenese Yen
18. Instant Ramen Museum
It is well known that everybody loves ramen noodles when visiting Japan. So why not visit a museum dedicated to them?
Definitely one of the most unique Osaka points of interest, the Instant Ramen Museum is dedicated to expressing and educating those about the food known as instant ramen.
While it is certainly bizarre with its topic of choice being instant noodles and the famous brand "Cup Noodles", it is certainly worth a visit as it is one of the most memorable things to do in Osaka.
Some exhibits within the museum are the Chicken Ramen Factory where you can watch and make chicken ramen by hand, the My CUPNOODLES factory in which you can customise your own special cup noodles package, and "the birth of chicken ramen" where you can experience and be educated about how the first instant ramen product came about.
The instant noodles tunnel displays a large and extensive line up of different brands, flavours, and other variations of instant ramen, which is similar to the instant noodles exhibit, which showcases the different packages attributed to the cup noodles brand from all over the world.
One of the best things about the museum is that for tasting and making memories, there is a tasting room, where popular brands and favourite flavours of instant ramen are obviously tried and tested, as well as a museum gift shop.
The gift shop offers original and one of a kind goods only offered by the museum, alongside various other items and gifts related to instant and cup noodles.
Some items are even limited, making them valuable and rare; especially as they are only sold and marketed from this specific shop within the museum.
Address: 8-25 Masumicho, Ikeda
Opening hours: every day (except Tuesday) from 9:30 AM – 4:30 PM
Price: 500 Japanese Yen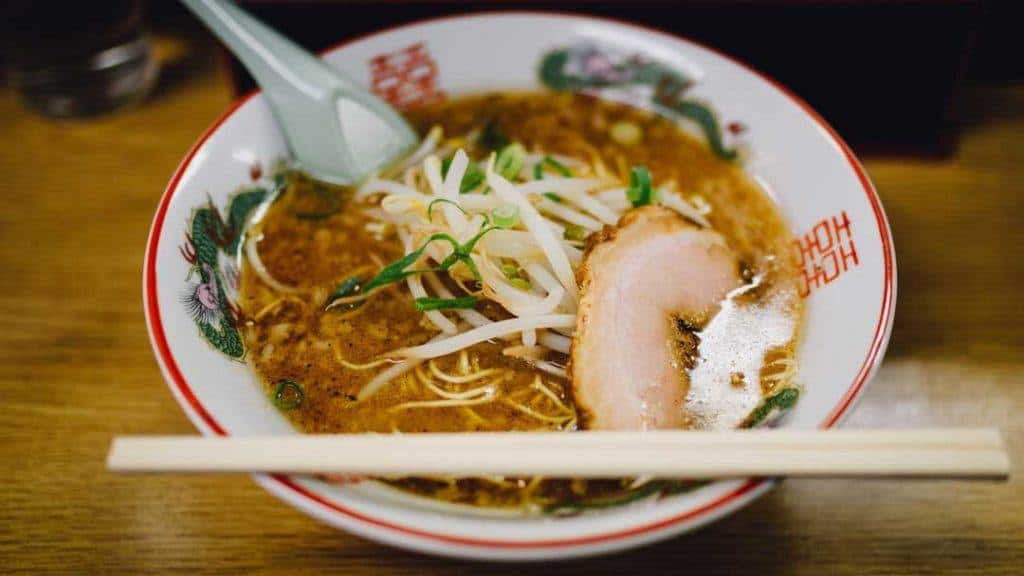 DISCLAIMER: Some of the links in this article are affiliate links, which means if you book accommodation, tours or buy a product, we will receive a small commission at no extra cost to you. These commissions help us keep creating more free travel content to help people plan their holidays and adventures. We only recommend the best accommodations, tours and products, and regularly review these. Thanks for your support, kind friend!