From diving with sharks to sailing through a chain of islands to relaxing on a beach, here are 20 of the best things to do in Okinawa, Japan.
The Okinawa prefecture is one of the 47 prefectures of Japan and comprises over 160 islands. The chain of islands is south of Japan's main island and is arguably Japan's best-hidden gem.
The islands are surrounded by the East China Sea and the Pacific Ocean so they can be accessed fairly conveniently from several regions throughout Asia and not just Japan.
Okinawa Honto is the largest Okinawa island and is the most popular among tourists. Despite being only 110km long and 11km wide, there are plenty of sights to see and a list of fun activities in Okinawa Honto.
With its warm and comfortable climate year-round, you can enjoy the Okinawa prefecture in any season. In January, the coldest month, the average temperature in Naha (Okinawa's capital city) is a cool 17℃, much warmer than the rest of Japan.
We recommend avoiding travelling to the Okinawa prefecture in May and early June due to heavy precipitation during the rainy season. In late June, once the rainy season has passed, it's hot and sunny for the next few months.
READ MORE: Check out our complete travel to Japan guide.
Top Things To Do In Okinawa
While the Okinawa islands provide a lot of water-based activities, there are still many other things to see in Okinawa if that's not for you.
See the Shuri Castle of the Ryukyu Kingdom, visit Okinawa Peace Memorial Park, explore Naha city, and more. There is so much fun to be had when visiting Okinawa Japan.
1) Dive With Sharks or Whales
The biggest draw for tourism in the Okinawa prefecture is easily the diving. Okinawa is famous for some of the most stunning dive sites around the world, boasting awesome opportunities to dive with whale sharks and hammerhead sharks in the wild.
While it might seem counterintuitive to travel to an island paradise in winter, from January to March, it's possible to see humpback whales.
Japanese companies do not bait marine animals but always double check with your diving school to be sure.
As with all things in nature, sometimes you find them and sometimes you don't!
Even if you aren't keen to dive with the big animals, you can still enjoy snorkeling or diving among beautiful coral reefs and maybe spot some sea turtles.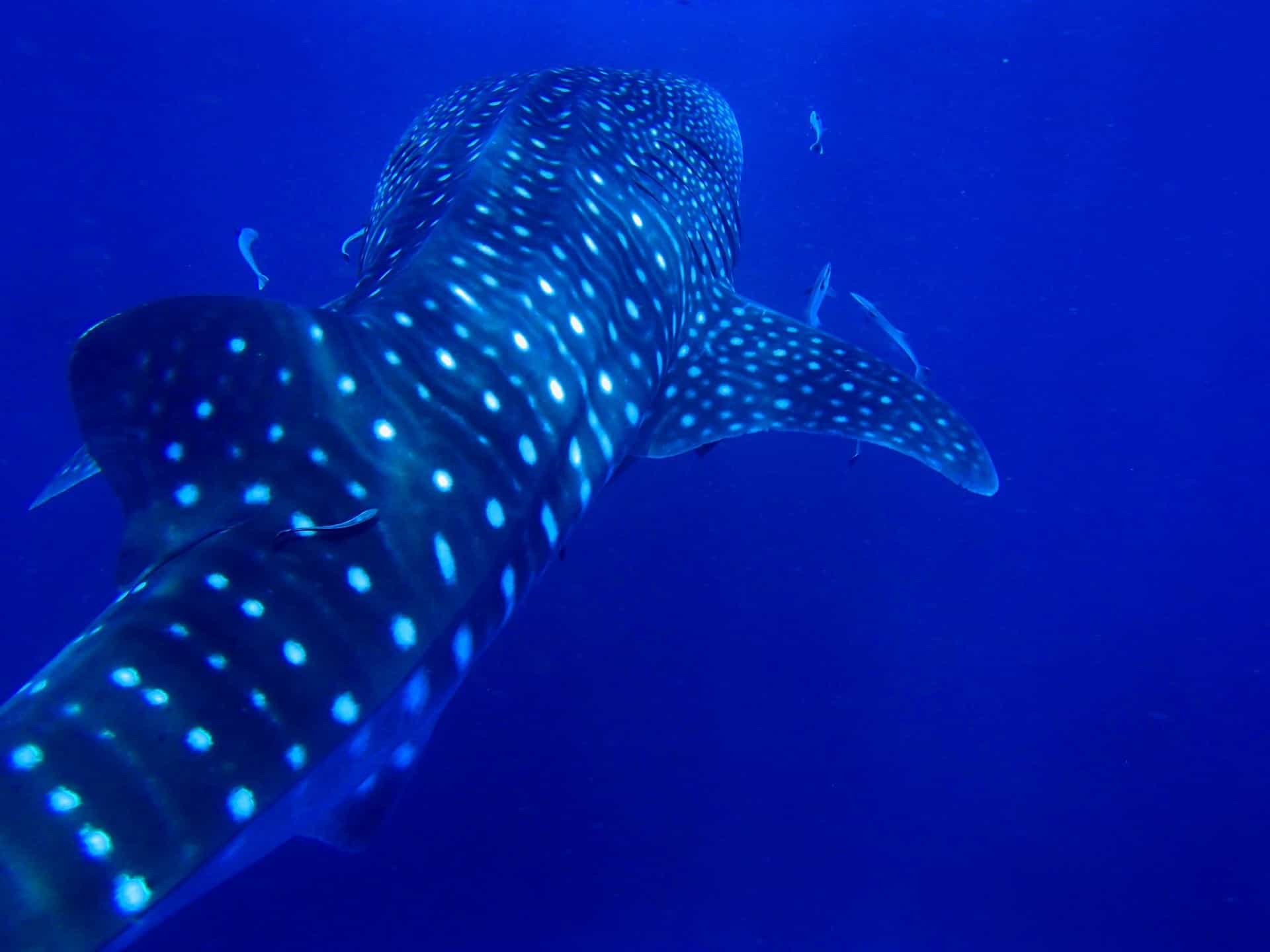 2) Or Try Freediving Instead
As freedivers ourselves, we know firsthand how wonderful the freediving life and experience is.
If you enjoy snorkelling and want to help improve your skills to dive down and spend a little longer with marine life, consider taking a course in the Okinawa islands.
You'll learn how to safely breath-hold, dive and optimise your energy while out. in the water. Imagine all the wonderful fish and coral reefs you can see!
The marine life in Okinawa is rich in biodiversity and impresses even the more experienced divers. Make sure to rent diving gear – this is an Okinawa must see.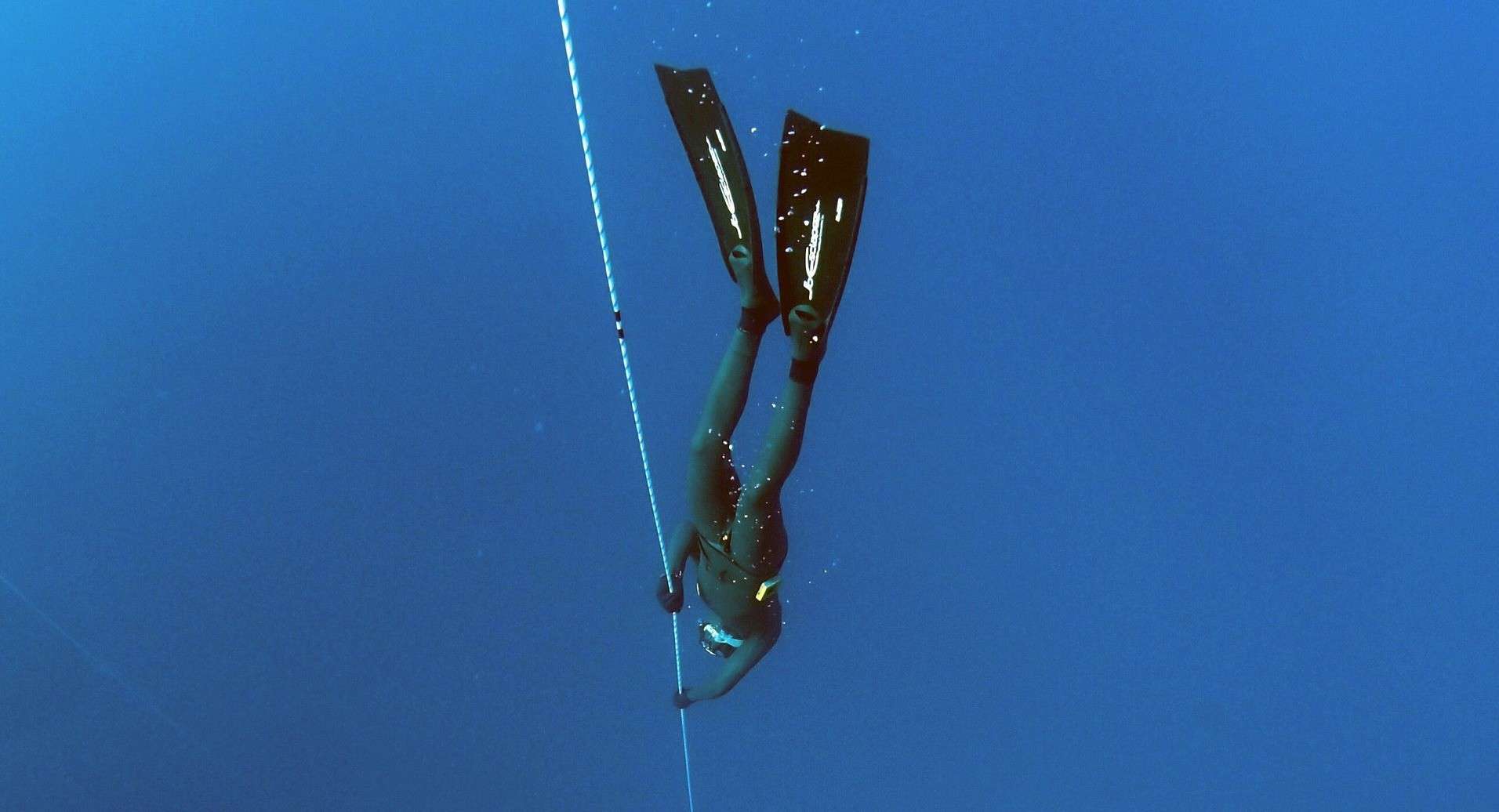 3) Trek To Tadake Falls
For one of the more adventurous Okinawa activities, trek your way deep into the Northern Okinawa jungle. Here, you'll find a stunning and remote waterfall called Tadake Falls.
Like some of the best things in life, you have to earn this one. Dedicate an entire day to this adventure as you hike, river trek, water slide, jungle swing and rope climb your way through the jungle.
Expect a muddy trek, to get soaking wet and a pretty tough trail. Not for the fainthearted but a lot of fun if you're willing to give it a shot.
The waterfall isn't among the best in the world but the journey to get there makes it something that can't be missed.
READ MORE: Check out our list of the best places to visit in Japan.
4) Surfs Up!
We know that the most fun things to do in Okinawa involve water so it's no surprise that surfing is pretty popular here.
Beginner-friendly waves make Okinawa the perfect destination to try surfing for the first time.
The only thing to keep in mind is that the waves here usually break over reefs. This means that they tend to be shallow and can be dangerous if you're completely new to surfing or are inexperienced.
We recommend going through a surf school so that you have someone showing you the proper technique, how to read and catch waves and to prevent potential injury.
Surfing is popular on the beaches around Okinawa Honto but you can also find some great waves off the coast of some of the smaller islands.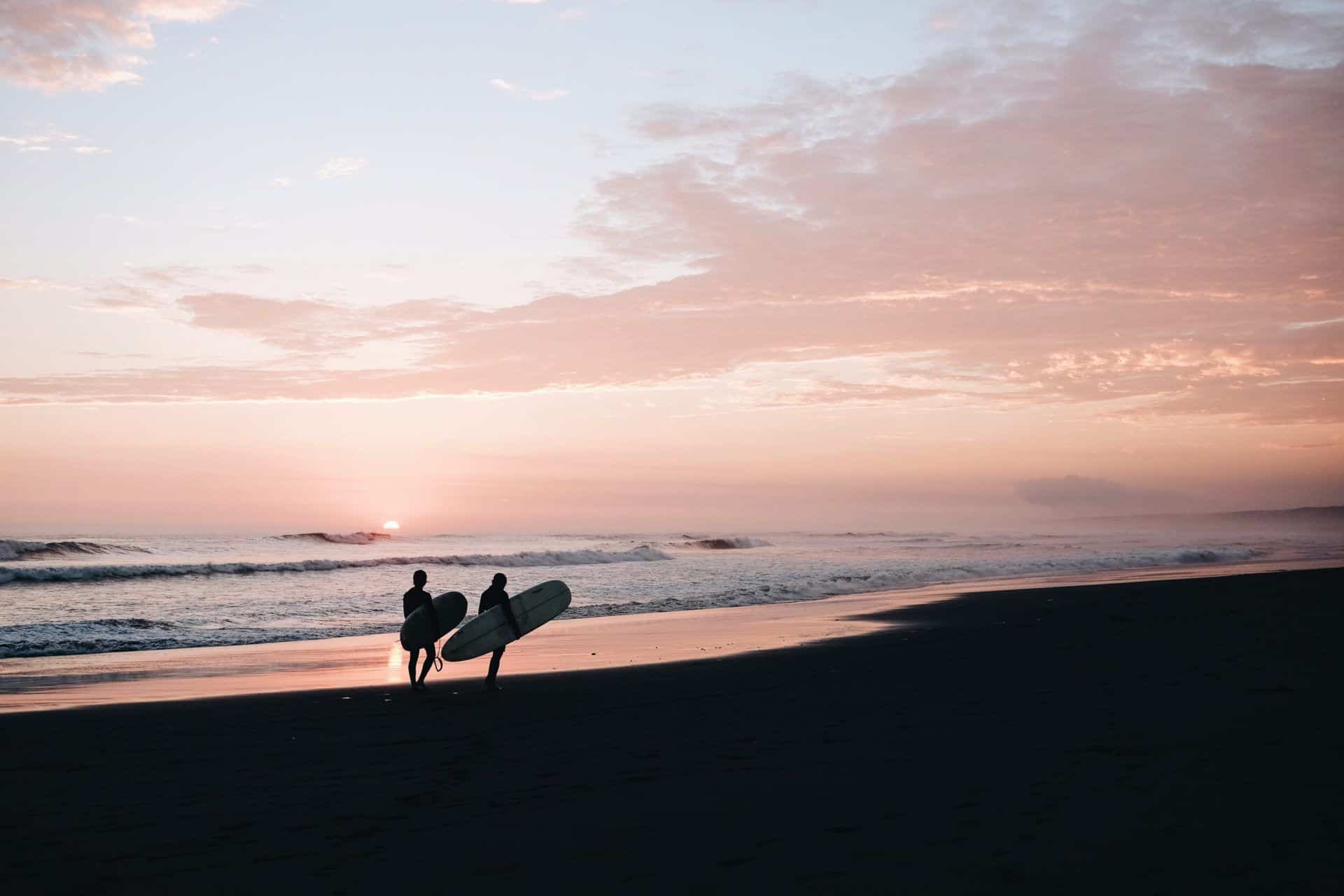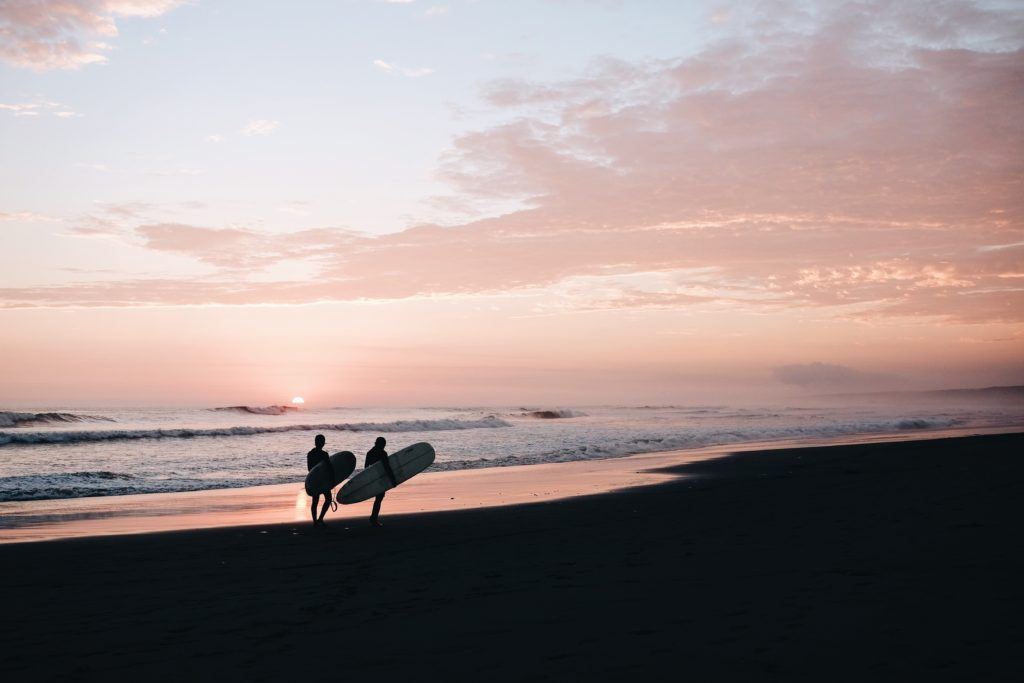 5) Visit One Of Okinawa's Most Sacred Sites
Of the places to visit in Okinawa, Sefa Utaki is one of the most sacred. It is an important sacred site of the indigenous Okinawan religion which emphasises the worship of nature.
In the early 16th century, Sefa Utaki came into prominence when it became one of the main locations for religious ceremonies and rituals.
Also a UNESCO World Heritage Site, Sefa Utaki is located on a hillside along the ocean and features several rock formations connected by walking trails.
Address: Kudeken-455 Chinen, Nanjo
Opening hours: every day from 9 AM – 6 PM
Price: 300 yen
READ MORE: Don't miss our guide to the best things to do in Japan!
6) Learn About Okinawan Culture at Okinawa World
One of the more popular Okinawa attractions is Okinawa World, a touristy theme park dedicated to culture.
The main attractions at Okinawa World are a Gyokusendo Cave, a craft village and snake museum at Habu Park.
Gyokusendo Cave is five kilometres long and is the second longest cave in Japan. Only 850 metres of the cave is open to the public and here, you can see spectacular stalactites and stalagmites.
Outside the cave are a number of souvenir stalls selling local trinkets including snake liquor, a delicacy in Okinawa.
You can learn about the habu, an aggressive and lethally venomous snake most commonly seen submerged in bottles of awamori.
In Habu Park, visitors can learn more about the snakes in various snake-themed exhibits that provide information on the ecology and history of snakes and reptiles.
This amazing museum and immersive theme park offers you a look into the culture of Okinawa. You can spend a full day exploring Okinawa World, from the Okinawa Cave to Nanto Brewery. Book your tickets here!
Address: Maekawa-1336 Tamagusuku, Nanjo
Opening hours: every day from 9 AM – 5:30 PM
Price: 1,650 yen (all attractions at Okinawa World); 1,240 yen (cave and village only), 620 yen (village or Habu Park only).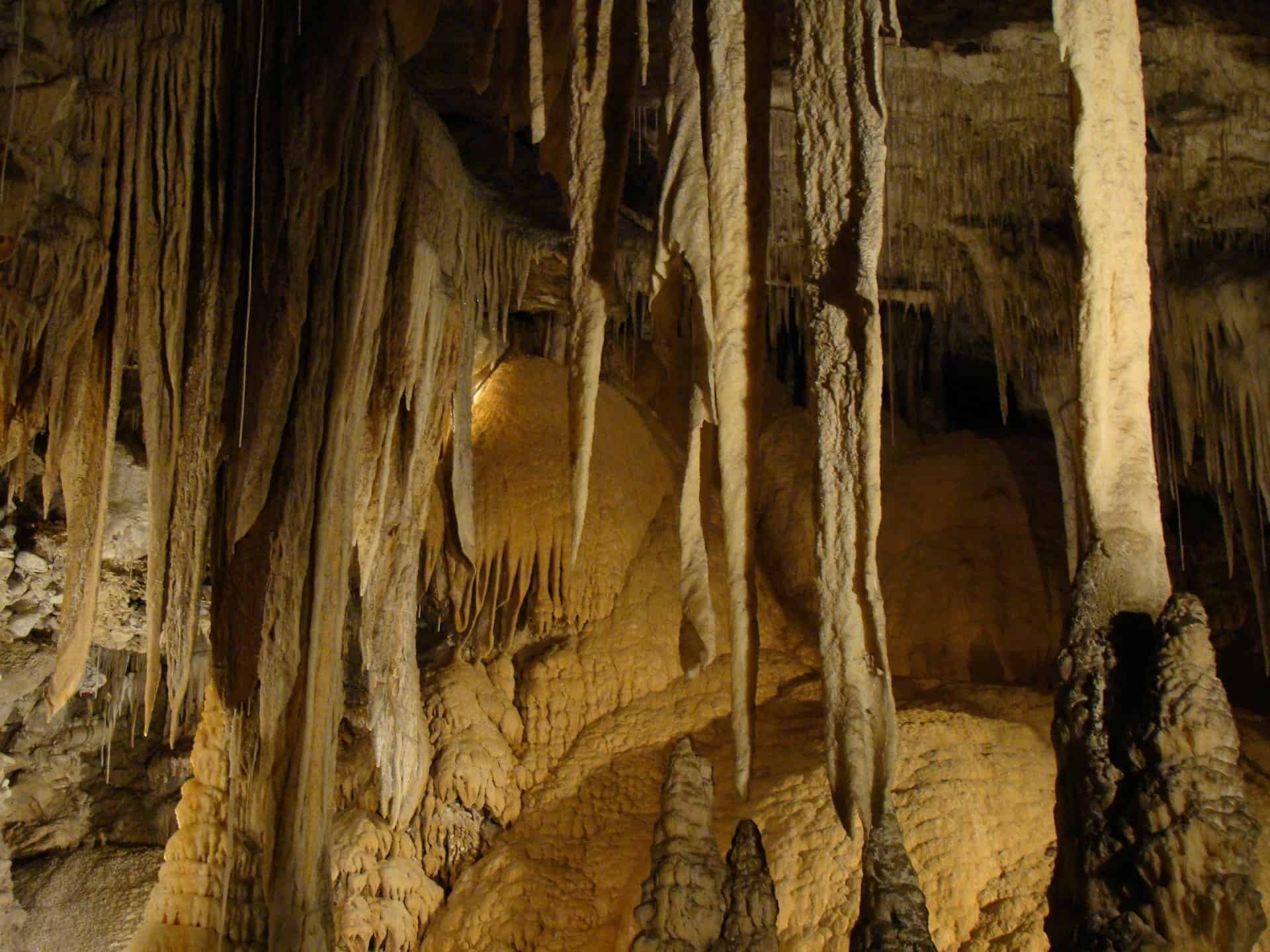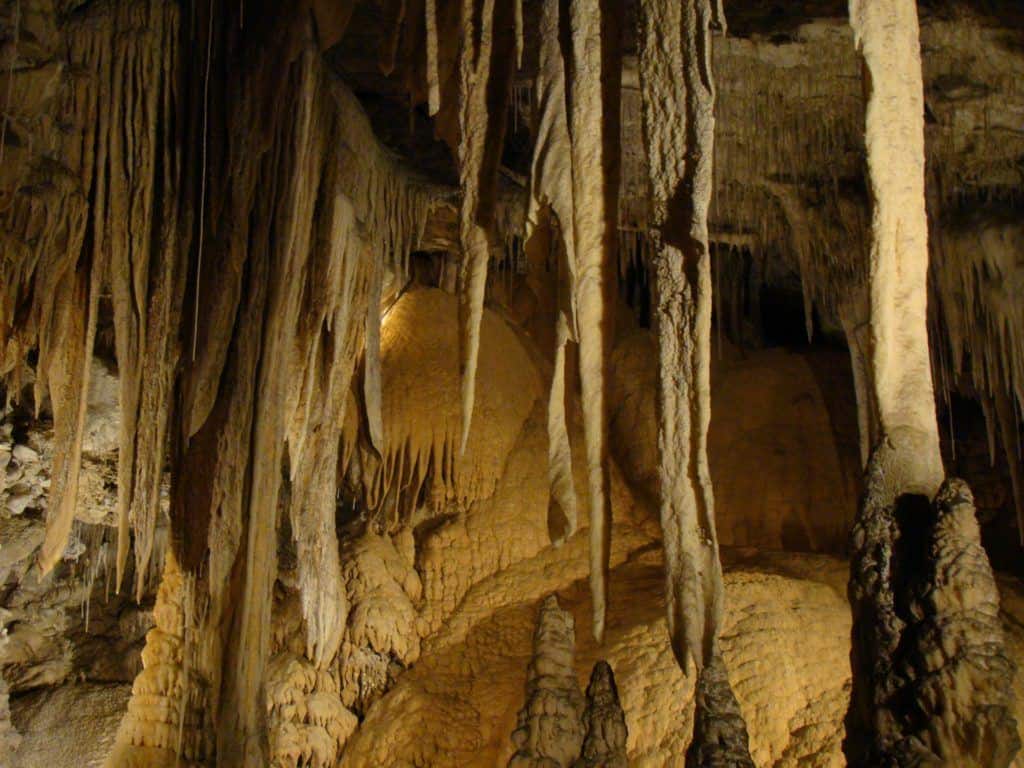 7) Visit War Memorials and Monuments
Some of the more popular places of interest in Okinawa are important historical sites like various war memorials.
Towards the end of World War II, Okinawa Honto became the sites of one of the war's bloodiest battles with an estimated 200,000 people killed in battle from April to June 1945.
There are a number of monuments and museums relating to the period. Some of the larger monuments have been constructed in the south of Okinawa Main Island where the worst fighting of the battle took place.
The main memorial to the Battle of Okinawa is the Peace Memorial park, located near the southern tip of the island. The Peace Memorial Museum offers a sobering overview of before, during and after the battle and how Okinawa was reconstructed.
Various monuments such as the Cornerstone of Peace and the Himeyuri Monument also commemorate fallen civilians and soldiers.
The Peace Memorial Museum
Address: 614-1 Mabuni, Itoman
Opening hours: every day from 9 AM -5 PM. Closed 29 December to 3 January.
Price: 300 yen
This is not a happy place to visit. For history buffs or those fascinated with WWII, this sombre museum is interesting and eye-opening.
The Headquarters consists of several hundred metres of underground corridors and rooms that served as the Japanese navy's headquarters during the war.
On 6 June 1945, commanding officer Rear Admiral Ota sent a lengthy telegram to Tokyo commending the bravery and fierce resistance that Okinawans had shown in the long battle.
A few days later, he and his other officers, totalling over 175, sadly died by suicide (considered an 'honourable death') in the tunnels.
Address: 236 Tomigusuku
Opening hours: every day from 8:30 AM – 5 PM
Price: 440 yen
9) Visit A Pineapple-Themed Park
Yep, that's right, pineapples. If you're ever wondering what to do in Okinawa, it's celebrating pineapples of course. And what other way than a theme park completed dedicated to them!
Pineapples were cultivated in Okinawa as an agricultural product for around a century but the arrival of lower-priced imported pineapples has seen the industry suffer.
The solution? Promote the fruit as a tourist attraction!
The Nago Pineapple Park is a small theme park that includes a ride on a pineapple-shaped vehicle through pineapple fields, a tropical garden and a. souvenir shop where visitors get the chance to sample some pineapple products.
At certain times of the year, you can also observe how pineapples are peeled, cut and canned in a small factory on site.
Address: 1195 Biimata, Nago
Opening hours: from 9 AM – 6 PM
Price: 1200 yen for Adults, 600 yen for Kids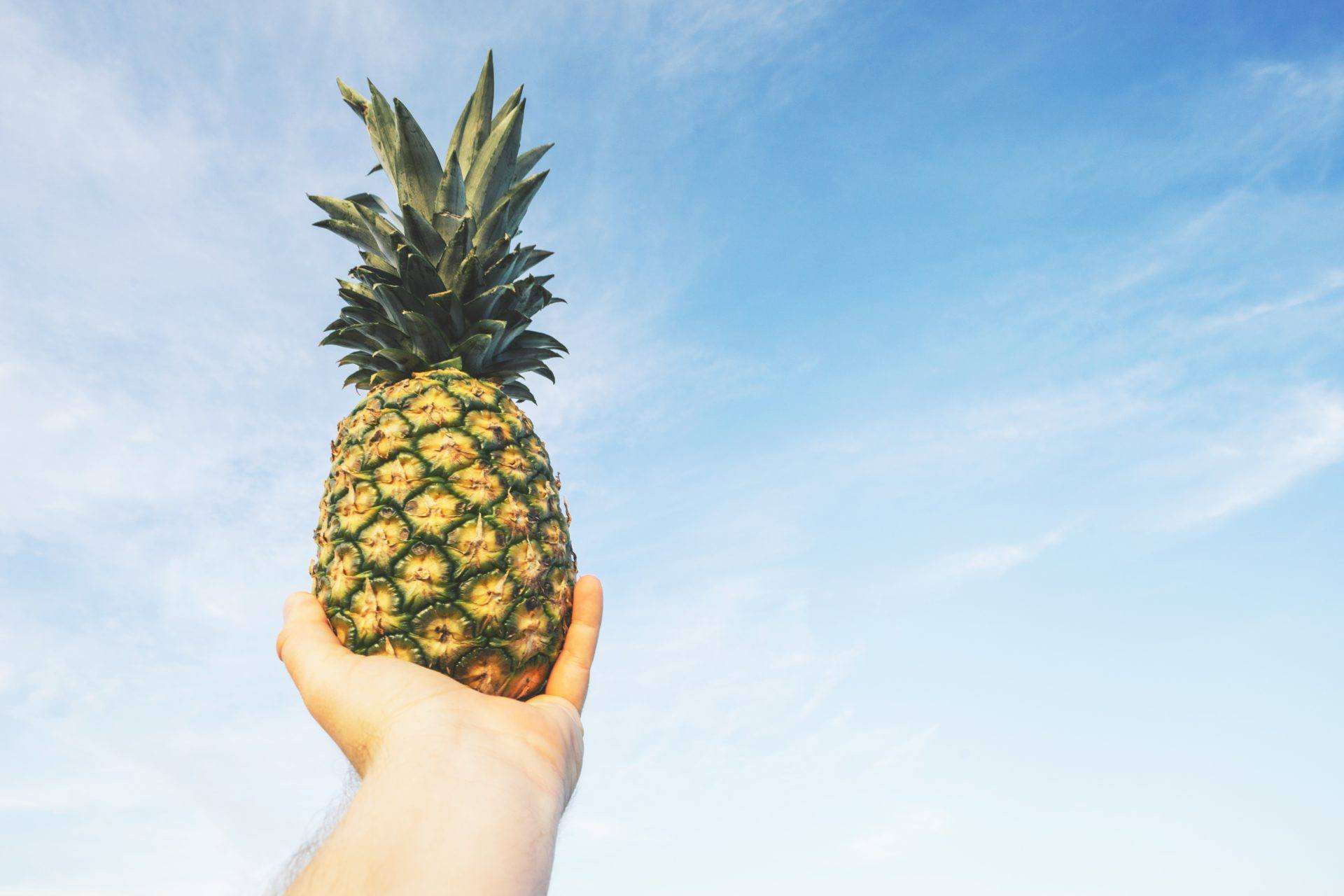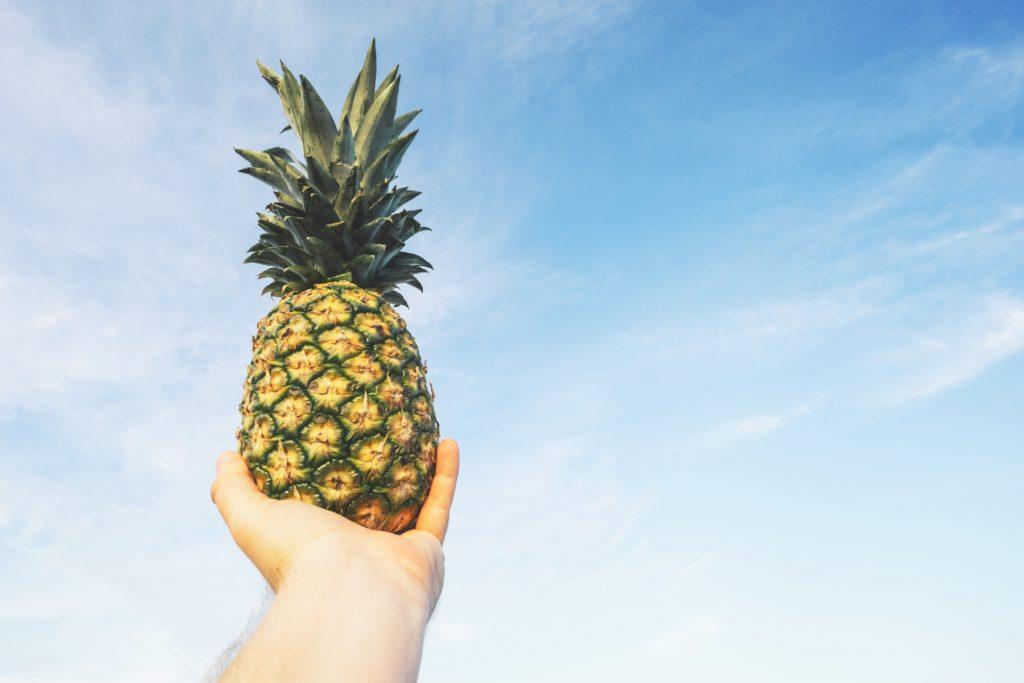 10) Enjoy West Coast Vibes At Mihama American Village
The Village is built on former US Forces airfield and the idea behind the entertainment complex came from Seaport Village, a mall in San Diego.
Here, you'll see an instant resemblance to the West Coast of the US with a unique mix of shops with anime goods stores, boutiques, restaurants, cafes, karaoke studios and a cinema.
12) Visit Shuri Castle of the Ryukyu Kingdom
One of the top locations for Okinawa sightseeing is Shuri Castle, home to the rulers of the Ryukyu Kingdom and the name of the former capital.
Originally built in the late 1300s, Shuri Castle played an integral role in the political unification of Okinawa island. Over the centuries, wars and fires destroyed the castle multiple times with the most recent during the Battle of Okinawa in 1945.
It was restored in 1958 and 1992 so visitors could continue to appreciate and enjoy the gusuku architecture of the castle which is built in the traditional Okinawan style.
Unfortunately, Shuri Castle was devastated in another fire in 2019. Nine buildings, including the Main Hall, were destroyed.
All of Japan is helping to support Okinawa rebuild the magnificent palace, and local volunteers are putting in commendable effort. Visitors to Okinawa can view the progress of the palace's reconstruction, though it is still relatively in shambles.
The castle is meant to be finished in 2026, though there is no guarantee. However, we have left it on this list of the best things to do in Okinawa because it is still a beloved landmark and the locals are very passionate about restoring it.
Shuri Castle has risen from the ashes numerous times already, so there is a good chance this will happen again.
The gardens around the castle are still open to enjoy as well, so it may still be worth a visit!
Address: Naha, Shuriyamagawacho, 1−132-1
The palace is currently closed for restorations. Read this article for more info!
12) Try The Traditional Ryuku Costume
The traditional costume from the era of the Kingdom of the Ryuku is different from the common kimonos seen today.
Visitors can try on the costumes, take photos and tour the castle. Ladies get full professional hair styling and make-up which takes around an hour.
Strolling through the complex dressed up gives you a bit of a visual idea of what it was like for the royal family in the Old Kingdom.
13) Stroll Through Makishi Public Market
The market is a maze of tiny alleys that interconnect into a large space of food stalls. Here, you can find a variety of ingredients including fresh fish, meat, vegetables, dried foods, daily groceries and liquor.
For a chance to sample some fresh seafood, try the mochiage system where you purchase seafood on the first floor of the market and ask for a staff of a restaurant to cook it and serve it to you on the second floor. The cost for cooking is around 500 yen each.
Address: 2 Chome-7-10 Matsuo, Naha
Opening hours: from 8 AM – 10 PM. Closed the fourth Sunday of every month.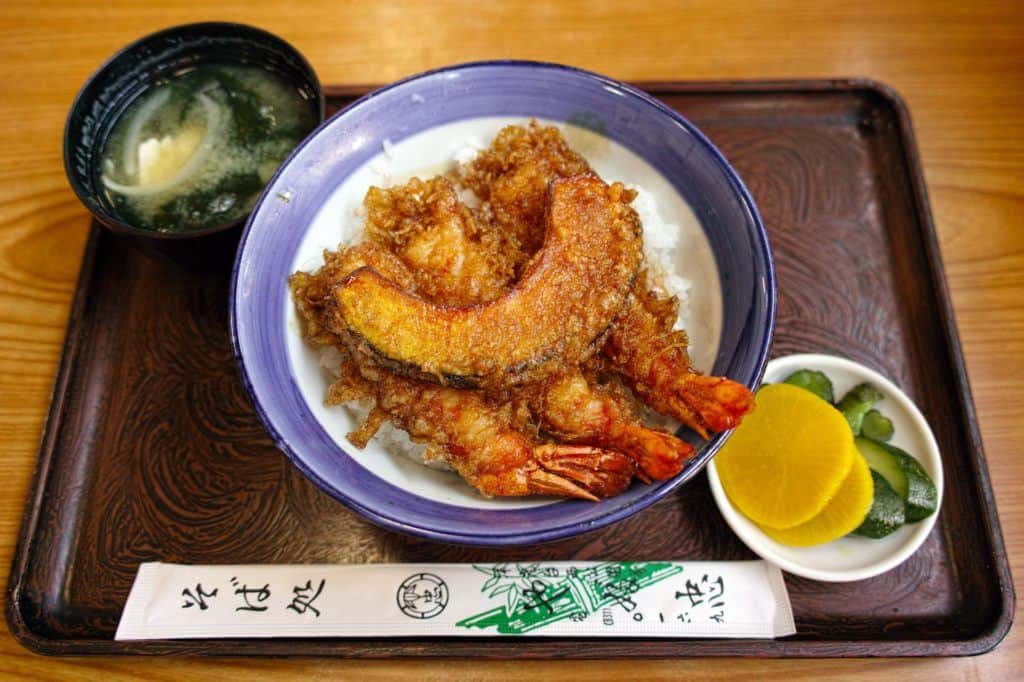 14) Enjoy Traditional Folk Performance Over Dinner
Zizake Yokocho is an izakaya (a restaurant where you order smaller share style dishes) on Kokusai Street. It serves Okinawan cuisine, local sake Awamori and has traditional folk song performances.
Singers take to the stage three times a day and requests from guests are welcomed. You'll find lyrics to the folk songs that represent Okinawa on the tables to better understand the music.
And if you're in the mood, get up and dance!
15) Sign Up for a Sailing or Kayaking Trip
Sailing hasn't been that popular in Okinawa but more recently, it's experiencing an upward trend.
There are now various sailing companies that offer trips to cruise around different islands in Okinawa.
Alternatively, if you are a budding sailor, you can charter your own boat and go island hopping at your own pace.
This way, you can stop by different islands in the East China Sea- many of which are uninhabited – and enjoy your own secluded paradise.
Another way to enjoy a day on the water is kayaking. For a gorgeous day paddling through the water, book a kayaking tour.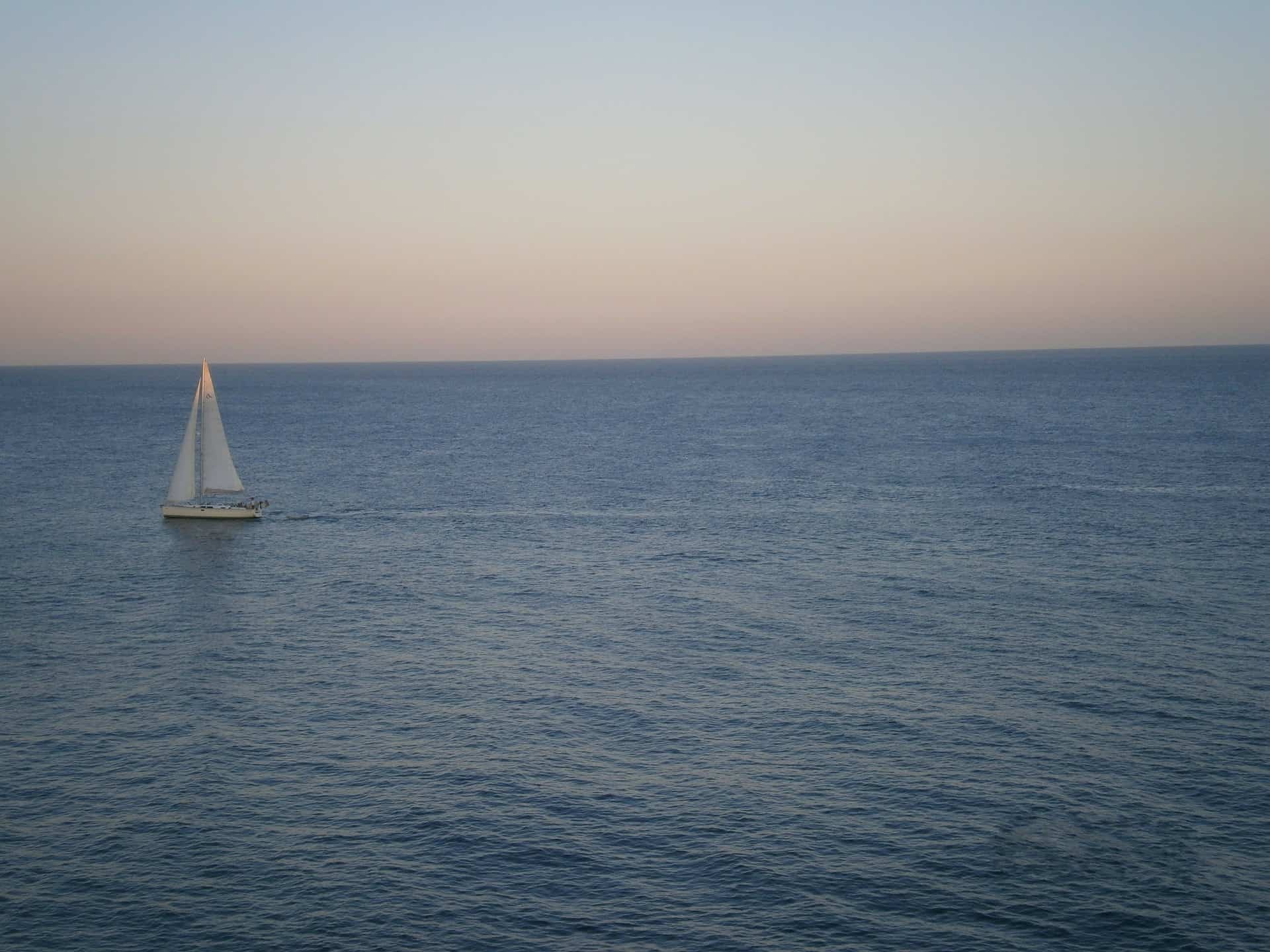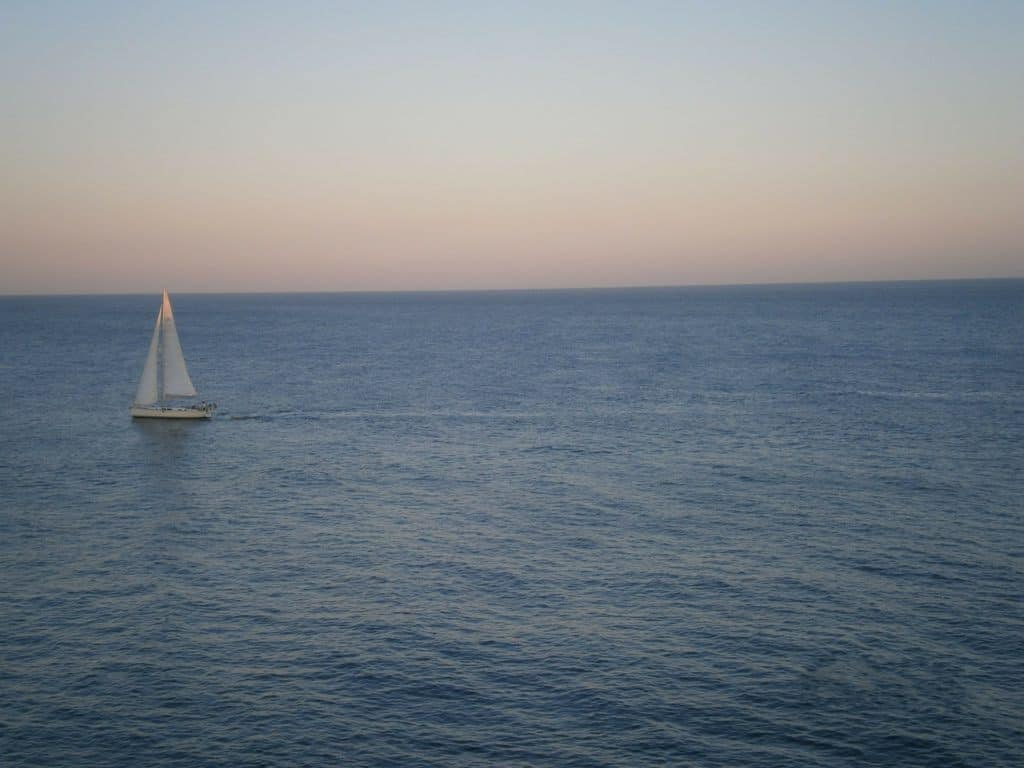 16) Go Whale Watching
If you're wondering what to see in Okinawa, how about some humpback whales?
A cannot-be-missed activity in Okinawa Japan is whale watching. Between January and March, the area is infamous for spotting humpback whales that swim in the waters off the southern coast.
The whales migrate from Alaska to Japan and one of the best places to see them while whale watching is around the Kerama Islands.
You can book whale watching tours which take you out on a boat to get close to these magnificent animals.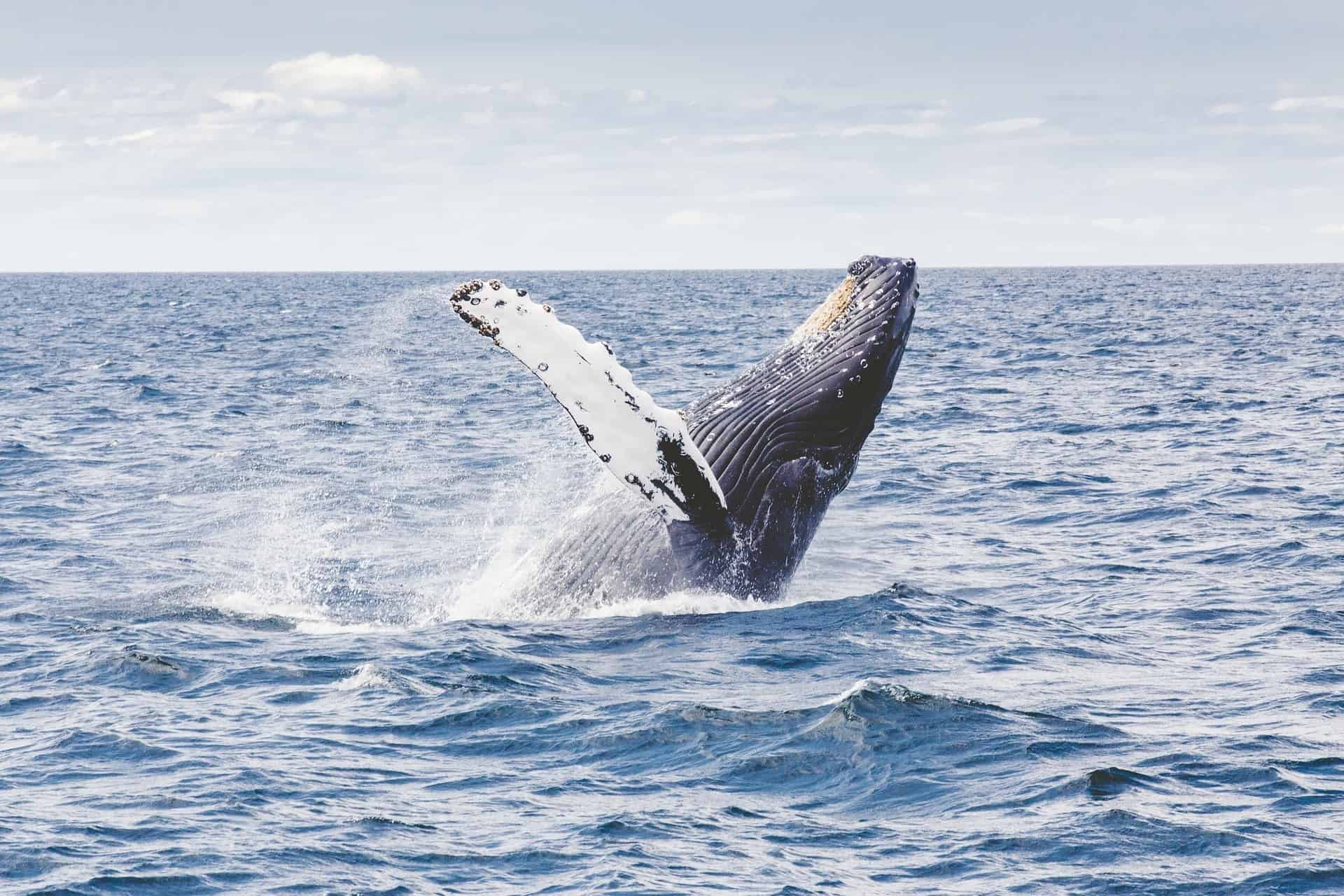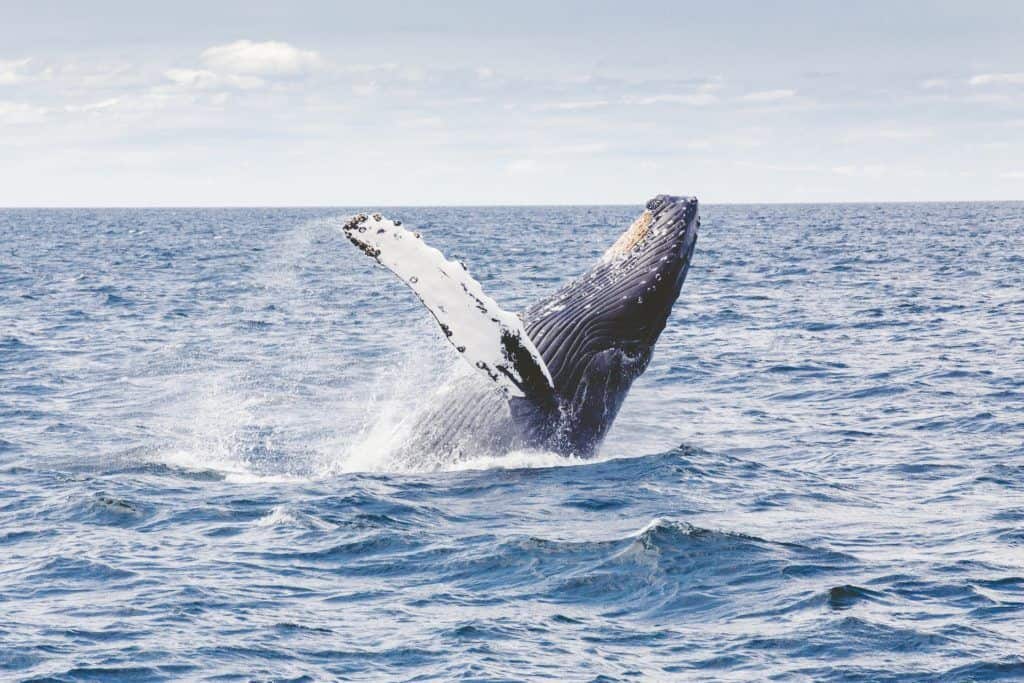 17) Bird Watching on Kume Island
For nature enthusiasts, Kume Island is one of the best places to visit in Okinawa. Here, you'll find a wide range of local plant and wildlife.
Kume Island is also a national park so one of the top activities to do is to trek through the lush foliage
The island is also a national park and one of the top activities here is the chance to go trekking through the lush foliage that covers much of Kume.
Avid birders will also love Kume because the central part of the island contains natural wetlands with bird watching opportunities.
You'll find a large number of local species that congregate around the area and hide in the tall grasses and bushes.
18) Dive the Yonaguni Ruins
While this isn't something to do from Okinawa Honto, it's a must if you're in the area and looking to do some other outer Okinawa travel on some different islands.
Yonaguni island is actually closer to Taiwan than it is to Japan's main island of Honshū. Of the different islands in Okinawa, this is one of the most famous for its scuba diving sites.
Yonaguni is known for its incredible underwater ruins and many of the ruins here are made of solid rock, with some dated back to 8,000 years old.
If you're an intermediate or experienced diver, this is one of the best things to do in Okinawa and can't be missed.
There are legends about the origins of the ruins and are say that they are apart of a lost continent called Mu. Here, you'll find rock formations that look like staircases, rooms and walls.
19) Completely Relax At Aka Island
If you're looking to explore some Okinawa activities away from the main island, hop over to Akajima Island, also known as Aka Island.
This picturesque and peaceful island is relatively small. It's well known for its observation towers which offer some stunning views across the islands and wider Okinawa.
You'll find some spectacular photo opportunities around the island. You can also go swimming, hike across the island or just relax in paradise.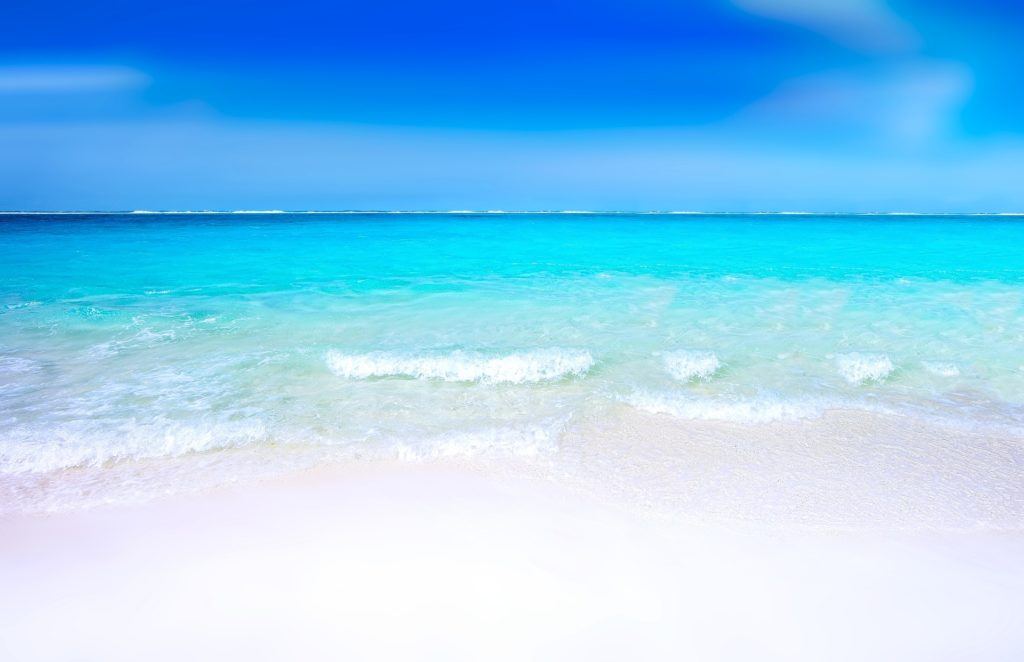 20) Swim With Rays At Ishigaki Island
Ishigaki Island is another one of Okinawa's incredible islands, and it is famous for manta rays.
Ishigaki Island was listed in the Michelin Green Guide Japan and is the number one place for swimming with manta rays in Japan.
You'll find crystal clear water in spots like Manta Scramble and can easily find majestic rays swimming through the seas. Snorkeling at Ishigaki Island is truly a dream!
You can dive or snorkel in the area and just enjoy observing and sharing the sea with these graceful creatures.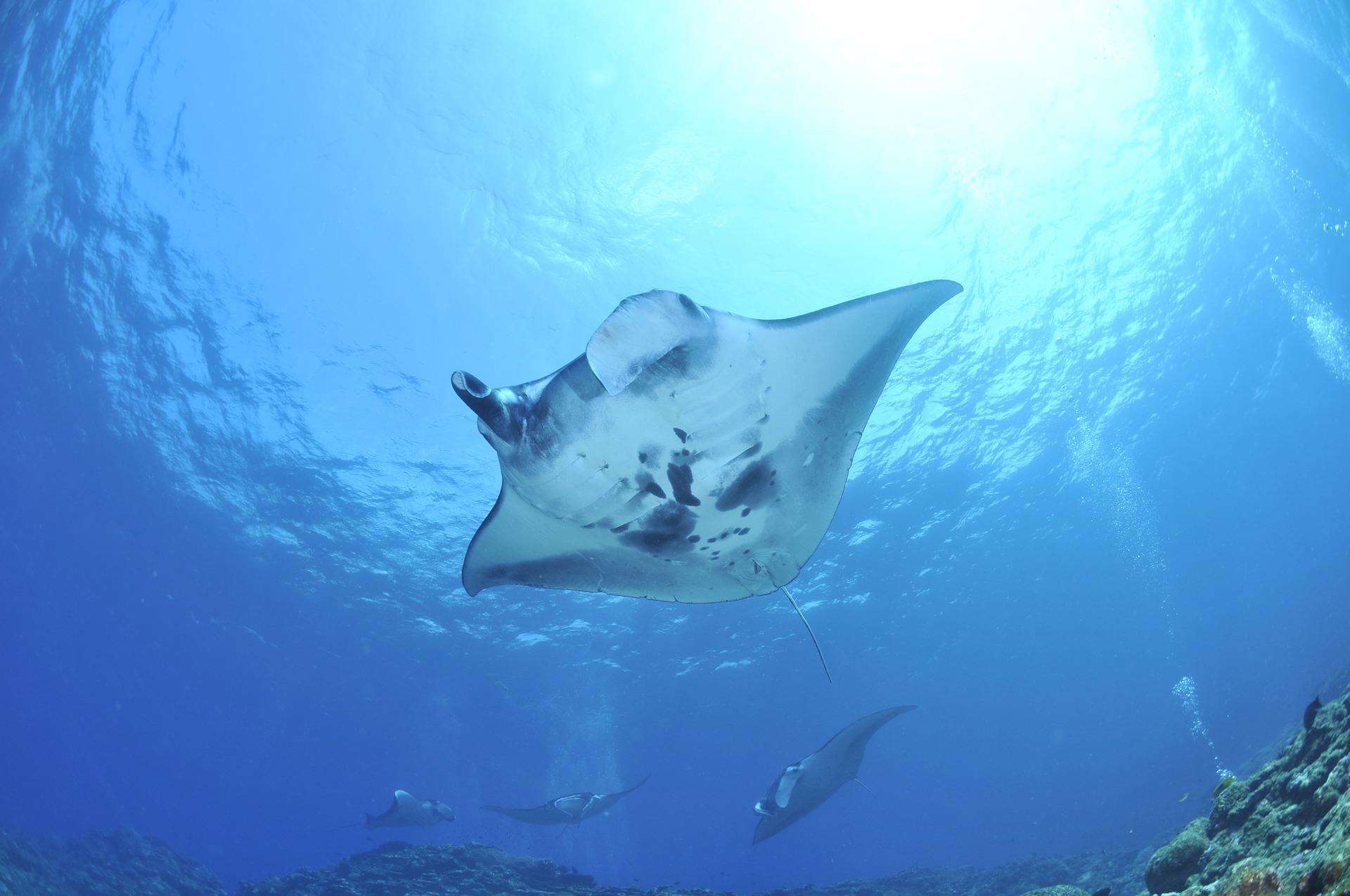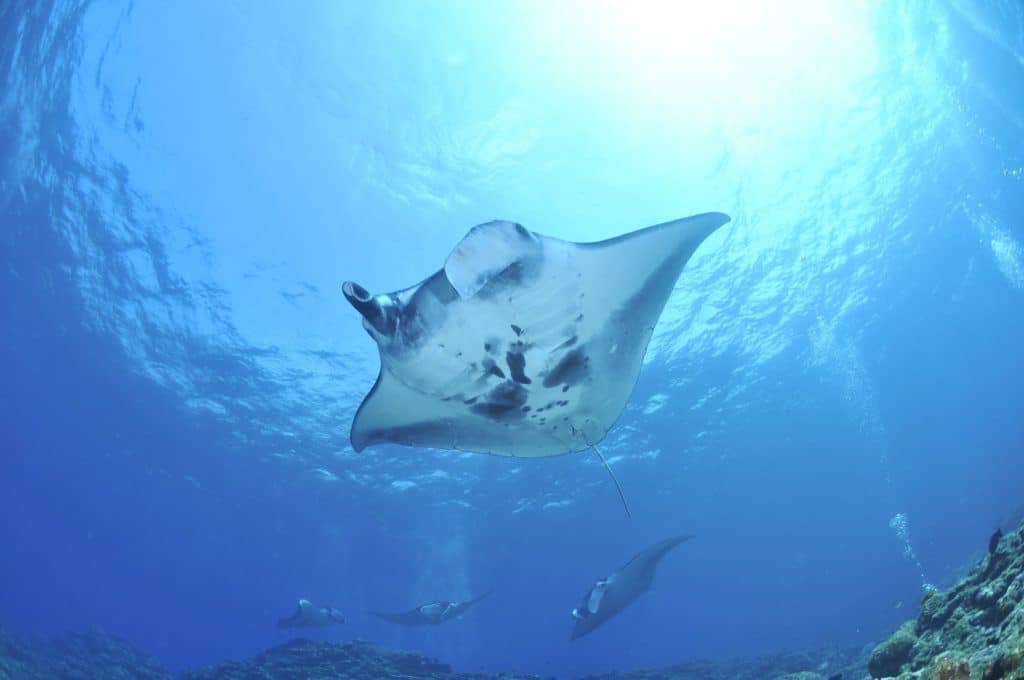 Okinawa Travel Guide
To help you make the most of your time in Okinawa, we've put together a little travel guide for you to choose where to eat and where to stay in Okinawa.

Best Accommodation – Where To Stay in Okinawa
Since there are many different areas and places to stay in the Okinawa Main Island of Okinawa Honto, we've made some suggestions based around Naha, Okinawa's capital.
The Best Hostel in Okinawa – My Place Guest House
Operated by a well-known diving ship in Okinawa, My Place Guest House is the best place to stay in Okinawa Honto if you're planning on doing any of the marine activities.
The hostel provides free reliable WiFi throughout, a spacious common area, fully equipped shared kitchen and a wide living room that you can use 24 hours. There are even hammocks!
My Place has a range of different rooms from dorms to privates.
The Best Budget Accommodation For Couples – Naha West Inn
Naha West Inn offers clean and comfortable budget accommodation for couples looking for something private in Okinawa.
The hotel has plenty of parking available, is opposite a Family Mart and walking distance from public transport. Location wise, it's very central and convenient for visiting Okinawa sights.
The hotel has a modern and sleek design, rooms are spacious and clean and the beds are large. And as an added bonus, coffee is free!
Best Mid-Range Hotel – Hotel WBF Art Stay
This funky hotel combines the concept of culture and art into a 10-floor hotel.
Hotel WBF Art Stay is a special place that celebrates imagination and in itself is one of the awesome Okinawa attractions.
Rooms on levels 3 to 10 are decorated with drawings by the 'Ban Rom Sai' in Thailand, a home for children who have lost their parents due to AIDS or have contracted HIV from their parents.
The other rooms on the second floor are decorated with artworks of active artists from different countries.
Located centrally among all the action in Naha city, there are many surrounding restaurants open late and the morning markets are only a 5-minute walk away.
Best Luxury Hotel In Okinawa – Hyatt Regency Naha Okinawa
For those who want to splash out and enjoy some luxury in Okinawa, check out Hyatt Regency in Naha.
The hotel is stunning with a classic modern look, decorated stylishly with elegant finishes.
There's a gym, spa, large outdoor pool with timber decking and nice lounge areas. Rooms are spacious, comfortable and elegant.
If you've stayed at any Hyatt Regency hotels before, you'll know to expect fine-tuned luxury and this hotel is no different.
Best Restaurants in Okinawa
Hamaya Soba is a soba specialty shop that offers Okinawa soba, a classic noodle dish in Okinawa cuisine. It's affordable, delicious and unique to the region.
Meat eaters wanting to try some delicious high-quality Japanese Wagyu should go to Yakiniku Hana, a BBQ restaurant serving mouthwatering Ishigaki beef, one of the best types of Wagyu beef in Japan.
Marutama serves its own twist on taco rice, an Okinawan fusion food of taco-flavoured minced beef on white rice. Here, you'll find it with a homemade miso and salsa sauce, taking the dish to another level.
DISCLAIMER: Some of the links in this article are affiliate links, which means if you book accommodation, tours or buy a product, we will receive a small commission at no extra cost to you. These commissions help us keep creating more free travel content to help people plan their holidays and adventures. We only recommend the best accommodations, tours and products that ourselves or our fantastic editorial team have personally experienced, and regularly review these. Thanks for your support, kind friend!