Every year the world's biggest action camera company brings out their latest and greatest edition, and every year since 2010 we have personally picked one up and put it to the test.
See, we're not exactly your typical tech reviewers that burn and churn through whichever product hits the market, just to move onto the next thing a few days later.
We live and breathe photography, videography, and most of all, adventure. So of course once this new camera hit the market we had to dive into the specs and use it out in the real world to bring our expert GoPro HERO10 Black review.
BREAKING NEWS: The latest camera is out and you can read all about it in our brand new GoPro HERO 12 Black Review!
Our Honest GoPro HERO 10 Black Review
There are two slogans for the GoPro HERO 10 Black this year. The first is 'A New Era', which is a pretty massive claim for a company that has been at the leading edge of action sports cameras for over a decade.
A New Era stems from their upgraded (finally!) processor, the GP2, which is essentially the engine that powers the entire camera.
The GP2 on the GoPro HERO10 brings about some enormous upgrades around things like frame rates and overall performance, while the general features like photo and video modes stay mostly the same as the previous model.
The second slogan is 'Speed with Ease', which isn't quite as catchy or awe-inspiring as 'A New Era', but is completely justified seeing as how much better and smoother the new camera performs.
So is the GP2 really as good as the company claims? Let's find out in our GoPro HERO10 review!
SPECIAL DEAL: GoPro has an incredible special on their new camera right now, and you can save a huge 15% off any product at their store when accessed by clicking the button below. This special is for a limited time only, so check it out while it's available.
The Latest Features
New GP2 processor
5.3K 60fps
4K 120fps
2.7K 240fps (that's 8x slow-motion, perfect for action scenes!)
Full 23MP photos
HyperSmooth 4.0 Image Stabilization
In-Camera Horizon Levelling increased angles to 45 degrees
TimeWarp 3.0
Improved LCD full-colour front display with smoother live preview
Improved LCD full-colour real screen with higher touch sensitivity
Frame grabs – 19.6MP from 5.3K 4:3 video and 15.8MP from 5.3K wide video
1080p Livestream and Webcam with HyperSmooth 4.0 video stabilization
23MP RAW photos in all modes
New removable lens cover with scratch resistance, water shedding and reduced ghosting
Optional modular accessories such as Max Lens Mod, Media Mod, Light Mod and Display Mod
Plus the usual features and shooting modes that were introduced on the HERO 9 Black, such as:
TimeWarp 3.0
SuperPhoto with Improved HDR
Night lapse video
Schedule Capture
Duration Capture
Folding fingers (removing the need for a frame)
LiveBurst Mode
RAW photos in all modes
Waterproof to 10m without a dive housing
GPS
Voice activation
USB C Charging
Micro SD memory card
Slightly better battery life this year
Seamless integration with the GoPro Quik App
Same fantastic user interface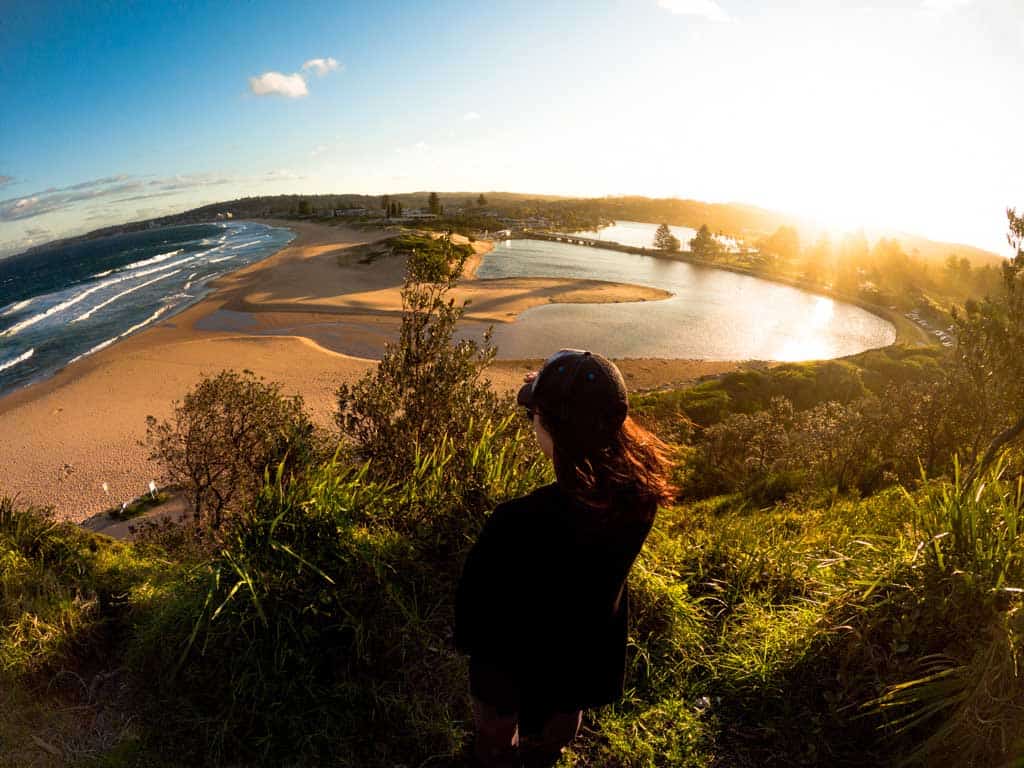 New GP2 Processor
The brand new GP2 is by far the biggest upgrade on the GoPro HERO10 Black!
Why is that you ask? Well its predecessor, the GP1, has been around since the HERO6 was released in 2017. Which in the tech world is a hell of a long time. Almost an eternity really.
Even though the GoPro HERO9 last year finally revealed a new upgraded 23 megapixel sensor, using the old processor meant that it could only achieve 20 megapixels.
All of that is now changed with the GP2 proving to be well worth the wait, and finally utilising the full capabilities of the new image sensor.
If you're not exactly sure what the processor does, essentially think of it as the entire engine to your camera. And by having a newer, faster, efficient processor, the camera is now even better than ever.
Compared to the HERO9, the GoPro HERO10 Black now has double the performance and double the frame rate across all of the higher resolution video modes.
It is now twice as smooth when reviewing footage and using live preview on the front LCD screen, and the rear LCD touchscreen interface is incredibly responsive.
It's 30% faster for wireless transfers, and has a new wired transfer mode which is 50% faster than the already improved wireless version.
The GP2 processor offers much higher levels of detail thanks to advanced local tone mapping and 3D noise reduction.
It greatly increases the video stabilization in HyperSmooth 4.0, even widening the in-horizon levelling mode to a whopping 45 degrees!
And to top it all off, it's just overall much, much faster to use. It's quicker to launch, quicker to start taking photos and videos, and touch sensitivity is more responsive.
Essentially the GP2 makes it perform like camera users have always hoped and prayed for from GoPro.
If this was the only improvement we found in our GoPro HERO10 review, we'd already be singing its praises and telling you that you need to stop what you're doing and order one now. But of course, there's more…
Improved Video Frame Rates – 5.3k60, 4k120 and 2.7k240
If there's one thing you can count on from GoPro, it's that with every new camera will come with faster frame rates for video.
After all, how can you be considered the world's top action cam company if you can't keep up with the pace of extreme sports?
And what we found in our GoPro HERO 10 review is that this year is no different, with not just a marginal improvement, but a huge one.
Thanks to the GP2 processor, frame rates across the board have doubled, and the highest resolution is now up from 5k to 5.3k video (that's 15.8 million pixels).
That means you can shoot in 5.3k at 60fps, or 4k video at a massive 120fps.
Still not enough? Then drop it down to 2.7k and shoot at 240fps, which is a very ridiculous 8x slow motion.
Why that is significant is that now you can down-res your 2.7k video into full HD at 1080p for cleaner, sharper footage, or use the higher resolution to heavily crop into your image without lowering quality when you export.
Whether you're shooting sports, lifestyle, travel, pets or automotive, you'll find these higher frame rates hard to resist when playing around with film creativity.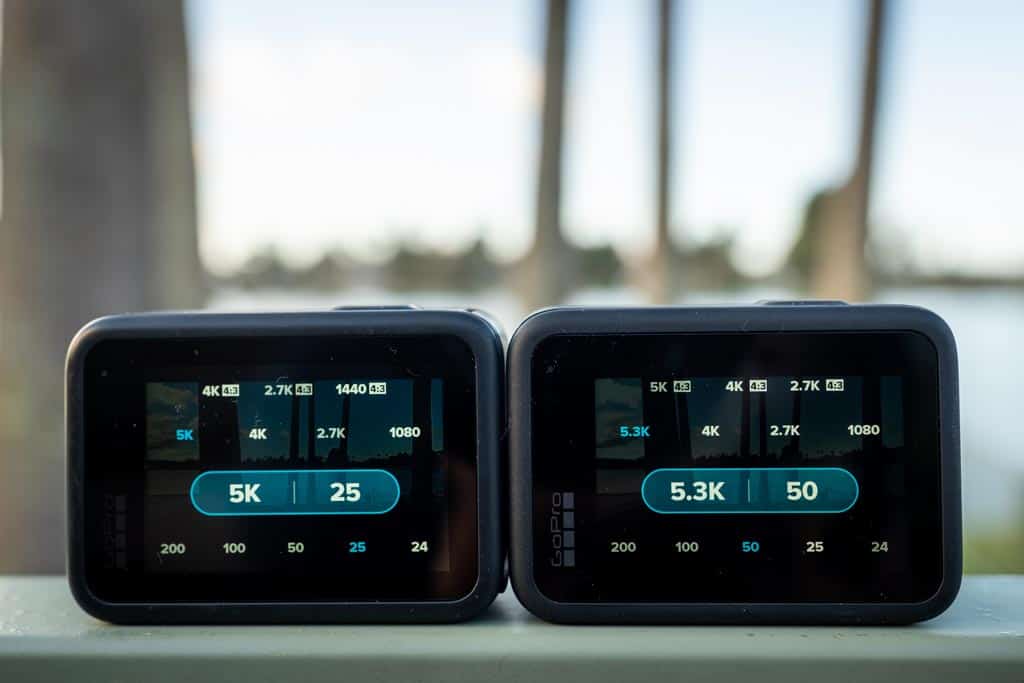 23 Megapixel Still Images
As we mentioned above, this camera sensor actually came out with the HERO9, but due to the GP1 processor, it wasn't used to its full capability.
But now with the GP2, you can take full advantage of the 23 megapixel photo resolution that this tiny action camera has.
SuperPhoto is still around, and turns any picture into a stunning HDR (high dynamic range) shot that doesn't require any editing.
But if you're a professional user, we recommend shooting in RAW mode to full make the most out of the 23 megapixels the GoPro HERO 10 boasts with image quality.
Low Light Improvements
This isn't necessarily something that we'd consider pushes GoPro into a 'new era', but it's been a massive annoyance for us for years and are so glad they've improved it.
GoPro photos and videos have always looked great when shooting on bright, sunny days. But they've often fallen apart when it comes to low light situations, such as dawn, dusk or indoors.
That's no longer an issue though, thanks to the GP2 processor opening up the capabilities of the new sensor in more lighting conditions.
Noise and grain isn't so much of a problem now, and details are fantastic, even in low light. It may seem minor, but it was something we really wanted to highlight in our GoPro HERO10 review.
HyperSmooth 4.0
Does anyone remember when GoPro brought out the Karma Grip, the handheld gimbal for stabilised footage?
Well GoPro practically killed off their own product when they introduced HyperSmooth into the HERO7, their own version of digital image stabilization.
Over the years it has gotten better and better, and now with the latest upgrade, HyperSmooth 4.0 takes it up a notch again.
The video footage is just as buttery smooth as HyperSmooth3.0, except now they've increased the in-camera horizon* levelling to cover 45 degrees instead of the previous 27 degrees.
HyperSmooth 4.0 now also works on 5.3k30, 4k60 and 2.7k120, bringing near-perfect image stabilization to much higher resolutions and frame rates, even when doing shaky activities such as mountain biking, running or skiing.
Overall Better Performance
This is a pretty broad thing to discuss, but the GoPro HERO10 actually feels and performs like a high-end camera should in 2023!
Besides the massive 2x frame rates that are available now, the start-up of the camera is a lot faster, meaning you can start recording those epic moments sooner.
Wireless transfers are 30% faster, and there's a new wired transfer mode that makes this 50% quicker again.
The touch screen is a lot smoother and more responsive, and this was actually our biggest gripe with the HERO9. While it looked great, the touch screen was very frustrating to use. Not an issue any more on the HERO10.
It may have taken more than a decade of versions to figure out, but finally the GoPro HERO10 Black is on par with professional expectations with how it performs day to day.
The 'Mods' – Media, Max Lens, Display and Light Mod
Besides the dazzling array of random accessories like suction cups, selfie sticks, dive housings, clamps, helmet and board mounts and plenty more, it's the 'Mods' of the last few years that have helped turn the GoPro cameras into a versatile beast.
The HERO10 is compatible with the same Mods that fit the HERO9, so if you already have a few lying around, you don't need to upgrade.
The Media Mod adds a bi-directional microphone, cold shoe mounts, USB C output and a 3.5mm microphone jack, making it a fantastic vlogging camera.
The Max Lens Mod turns the already-wide camera lens into a ultra-wide lens, so you can capture more of the scene when using in selfie mode without compromising image quality.
Then there are the Light Mod (adds a light, surprise surprise) for when shooting indoors or at night, and a Display Mod, which adds another screen so you can see yourself, but the latter is kind of redundant now thanks to the front-facing LCD screen.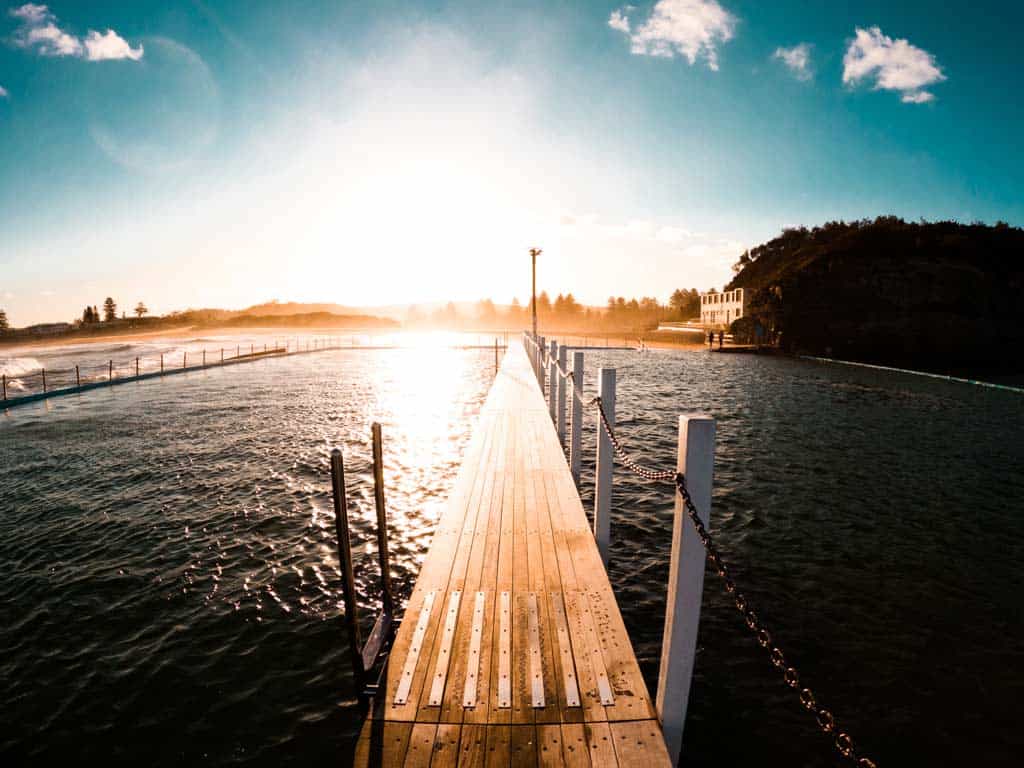 How Does the Camera Perform in the Real World?
Alright, enough with all the technical talk. You've read through the features and upgrades, and already know that this year's new camera is a significant step above last year's.
But before you rush out and buy one based on a bunch of fancy talk like GP2 processors and 5.3k60fps, how does the GoPro HERO10 Black actually perform in the real world?
That's exactly what we wanted to know, so the second we got our hands on one we hit the trails to test it out.
The very first thing we noticed was that the camera fired up a lot faster than the HERO9, and the screen responsiveness did indeed seem a lot smoother and quicker.
So what we did was pull out the HERO9 and did a side-by-side comparison. And yes, sure enough, the improvement was incredibly obvious.
The GoPro HERO10 LCD touch screen almost felt as smooth as our iPhone, which is pretty remarkable. So much so that it made us even more frustrated with the screen performance on the 9.
Then we fired up the standard video mode, shooting in 4K at 30fps with zero customisation, and started walking around filming to test the out-of-the-box HyperSmooth 4.0 and video quality.
Results? Definitely smoother than the HERO9, and the details in the video were cleaner and more vibrant as well.
Another thing we really liked is that there are now 3 different colour profiles for your footage – Flat, Natural and Vibrant.
Flat is perfect for those professionals out there who love to colour grade their footage and make the most of the local tone mapping.
Natural is awesome if you're the kind of person who mixes your video footage between different types of cameras such as a smartphone or mirrorless/DSLR set up.
And vibrant is fantastic for those who simply love the 'pop' that GoPro colours are most famous for.
But what about photos? Well we played around between RAW and SuperPhoto shooting sunset at our local beach, and the image quality was superb.
One of the big things we noticed too was how much more quickly the GoPro captured and processed these images, especially in RAW mode, compared to the HERO9.
The wait time is significantly reduced, making the camera ready to go for the next shot in half the time.
When we pulled the images up on Adobe Lightroom to check them out we were very impressed with the clarity and colour rendering that the GoPro produced.
Plus the dynamic range to pull the details out of the shadows and highlights was fantastic, without having the image fall apart. Pretty impressive for what is a relatively small image sensor compared to mirrorless or DSLR cameras.
All of the other camera features such as TimeWarp, Burst Mode, Night Photo, Voice Activation, etc performed as expected, with no real improvement over the HERO9, other than everything just being faster and smoother.
The new HERO replaceable lens at the front is scratch resistant, which is a breath of fresh air and a big leap forward in terms of durability.
The biggest thing we point out too is that so far our camera HASN'T FROZEN since we started using it!
Now we don't want to go jumping the gun just yet, because GoPros have had freezing issues forever, even with every firmware update, but the fact that we haven't experienced this yet may just mean that the new GP2 chip has finally rectified this massive problem. Hallelujah!
Overall the GoPro HERO10 Black handles like an absolute beast in the real world, and we will be using this new camera on every single shoot we do from now on.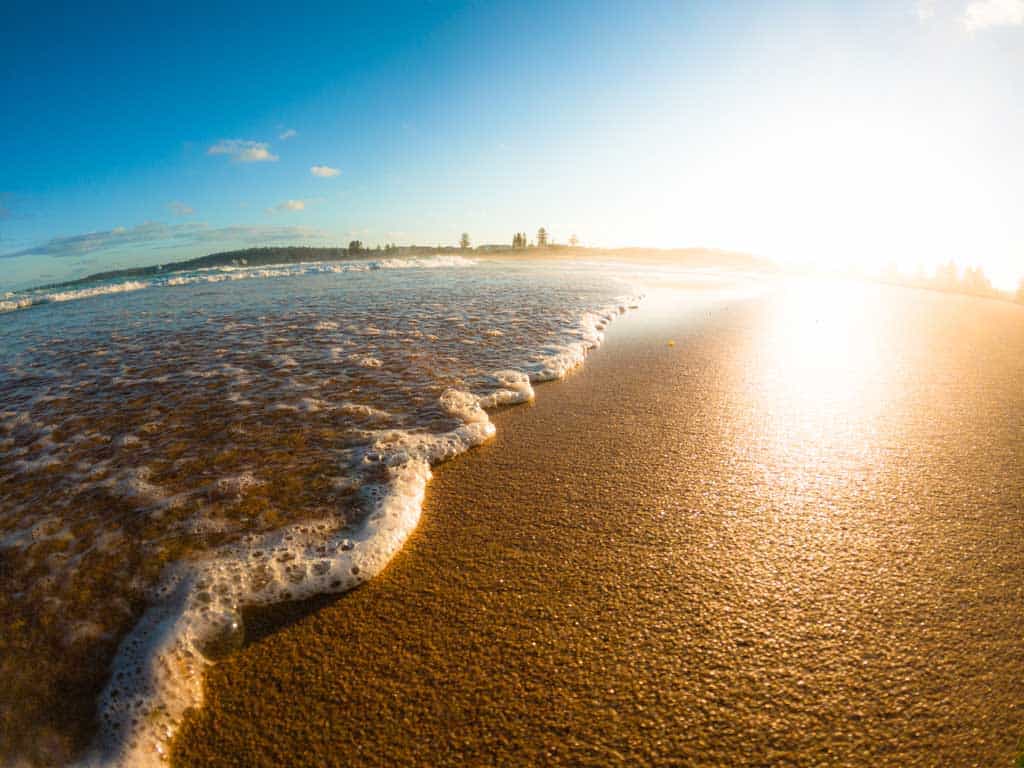 What We Don't Like
Like we said at the beginning of this article – this is an HONEST GoPro HERO10 review. And being honest means we're going to tell you exactly what we don't like about the latest camera too.
Is it a perfect camera?
No. But it's close.
First up is the audio. Granted, for a camera this small you're not going to have a world-class microphone built into it. But the audio when vlogging using the front-facing microphone is still slightly tinny, and not great in high-wind or crowded environments.
This is greatly improved with the Media Mod, but still we wish you didn't have to buy an additional accessory to have a feature like being able to plug in an external microphone.
It's not a dealbreaker, but something we're looking forward to hopefully being rectified on future models.
Second is that there is no optical zoom on the GoPro HERO 10. You can utilise the digital zoom, and change the digital lenses between SuperView, Wide, Linear and Narrow, but there isn't any real optical zoom there.
We would have love to see at least 2x optical zoom built in, because sometimes you just want a different perspective for your shots rather than the typical GoPro fish-eye look.
There is a Max Lens Mod, which widens the point of view, so it makes us wonder if at some point GoPro can create a switchable lens that crops in. But at this stage you're stuck with the digital options.
Other than that there really isn't anything glaring at us that we dislike in our GoPro HERO 10 Black review. But if we notice anything as time goes on we'll be sure to return to this article and update it.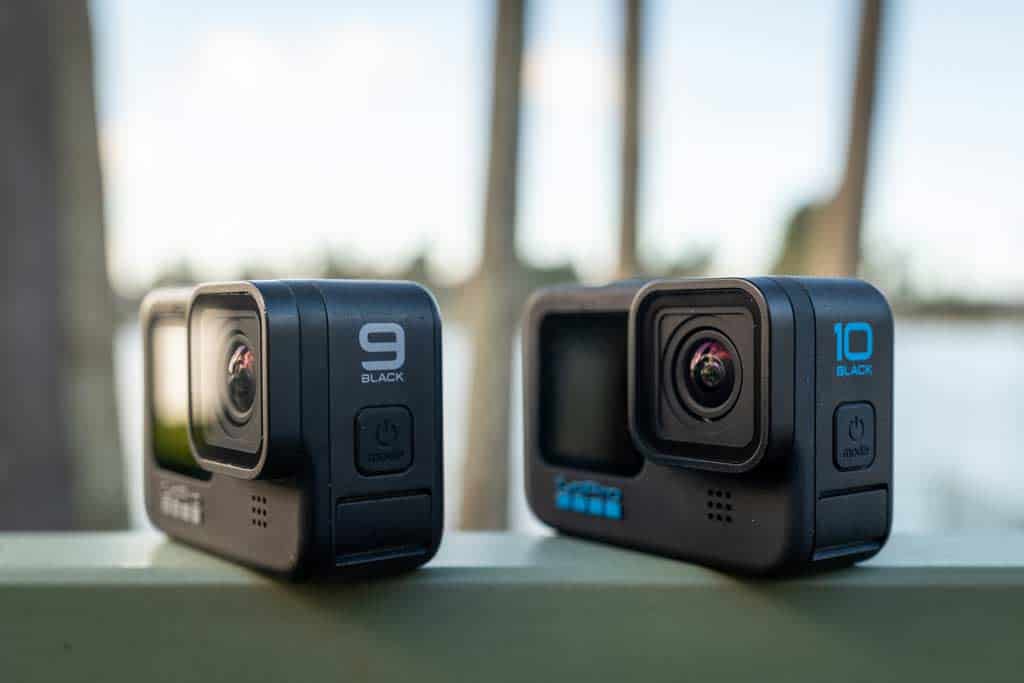 GoPro HERO10 vs GoPro HERO9 vs GoPro HERO8 – What's the Difference?
23MP + SuperPhoto with HDR

20MP + SuperPhoto with HDR

12MP + SuperPhoto with HDR


SuperView, Wide, Linear, Linear + Horizon-Leveling, Narrow, Digital Zoom


SuperView, Wide, Linear, Linear + Horizon-Leveling, Narrow


SuperView, Wide, Linear, Narrow


1.4" Color LCD with Smoother Live Preview

2.7" Color LCD with Improved Touch Sensitivity

Media Mod, Max Lens Mod, Display Mod, Light Mod

Media Mod (HERO9 Black)
Max Lens Mod (HERO9 Black)

1080p with HyperSmooth 4.0
Is it Worth Upgrading?
As with every new camera release, a sense of FOMO kicks in from users around the world. And the inevitable question is always, "Is it worth upgrading?:
You Don't Have a GoPro
If you don't already have a GoPro and are wondering whether or not you should bite the bullet and get one, then 100% yes, the HERO10 is worth the money!
You can literally connect your camera to the GoPro Quik app on your phone, wirelessly sync your footage, edit photos, make videos (using their ready-to-go templates), and in a matter of minutes you have epic content ready to upload straight to Instagram, TikTok, YouTube or Facebook as soon as you have an internet connection!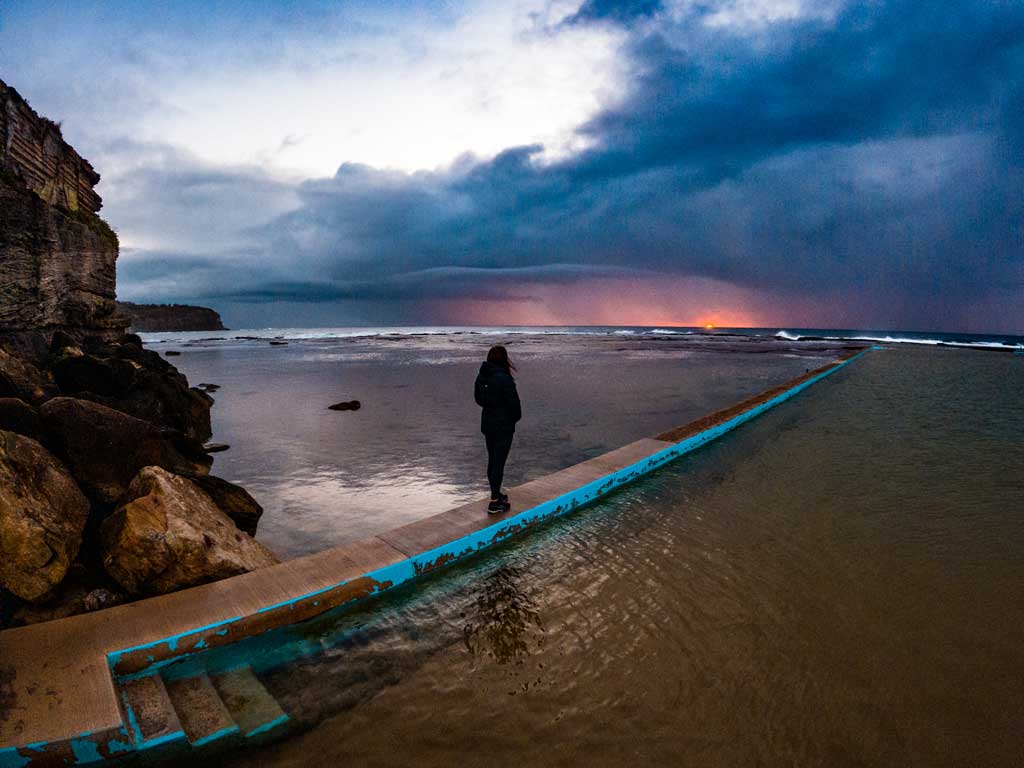 You Have a GoPro HERO8 or Earlier Model
If you have the HERO 8 or an earlier model and looking to upgrade, then absolutely yes, the HERO10 is a fantastic product that sits on another level compared to the previous products.
Every part of the camera has been given an upgrade, and especially for people who like to vlog or take selfies, you'll find the front LCD display a huge game changer over the HERO 8.
You Have a GoPro HERO9 Black
Now this is a hard one.
In previous years we have always said that if you are using the previous GoPro camera, then unless you're a professional user, it's not worth upgrading.
This year though, the HERO10 Black is a significant upgrade over the 9.
That's thanks to the GP2 processor, which makes everything smoother, faster and easier.
The difference is very noticeable, and if you're the kind of person who uses their camera a couple of times a week, it's definitely worth considering an upgrade.
But if you're the kind of shooter that tends to stick to their smartphone for photos and videos, or also uses a DSLR or mirrorless setup in addition to your standard kit, then don't stress – the HERO9 is still a fantastic camera.
| | |
| --- | --- |
| UPGRADE IF: | I use my GoPro more than 2x a week |
| DON'T WORRY IF: | I use my camera less than 2x a week |
Also if you literally just bought a 9, don't stress out and throw it away. It is still an amazing camera, and at the end of the day it's all about learning how to use it and getting out there to create content, rather than always having the latest and greatest model.
Final Verdict – 9/10
If you do purchase the GoPro HERO 10 Black, we also recommend getting a GoPro subscription to their cloud storage service too.
Thanks very much for reading our GoPro HERO10 Black review. If you have any questions please leave a comment below and we'll answer them as soon as possible.
DISCLAIMER: Some of the links in this article are affiliate links, which means if you book accommodation, tours or buy a product, we will receive a small commission at no extra cost to you. These commissions help us keep creating more free travel content to help people plan their holidays and adventures. We only recommend the best accommodations, tours and products that ourselves or our fantastic editorial team have personally experienced, and regularly review these. Thanks for your support, kind friend!
GoPro HERO 10 Black
We break down every spec, feature and comparison with previous models in our honest GoPro HERO 10 review by taking it out the field and testing if its worth...
Product Brand: GoPro