No other camera company has managed to turn a product into a lifestyle brand quite the way GoPro has, which is one of the reasons we've personally been using their products since 2010 (holy moly, more than 13 years now).
And while we love almost everything about the business and the gear they make, we'll also be the first to admit that some models aren't as revolutionary as others.
That hasn't stopped us from personally reviewing each new series when it hits the shelves though, and this year is no different.
We put our GoPros through hell. Snowboarding, scuba diving, mountain biking and just generally pushing them to their limits through our jobs as travel content creators.
The newest camera is now out in the wild and of course we couldn't wait to try it out.
2023 MASSIVE UPDATE – The latest camera has been announced and we've just hit publish on our comprehensive, personal GoPro HERO 12 Review! Is it better than the current model? Read the post to find out.
So in our expert GoPro HERO11 Black review we dive deep into what sets this camera apart from its predecessor, how it performs in the real world and whether or not GoPro have missed the mark.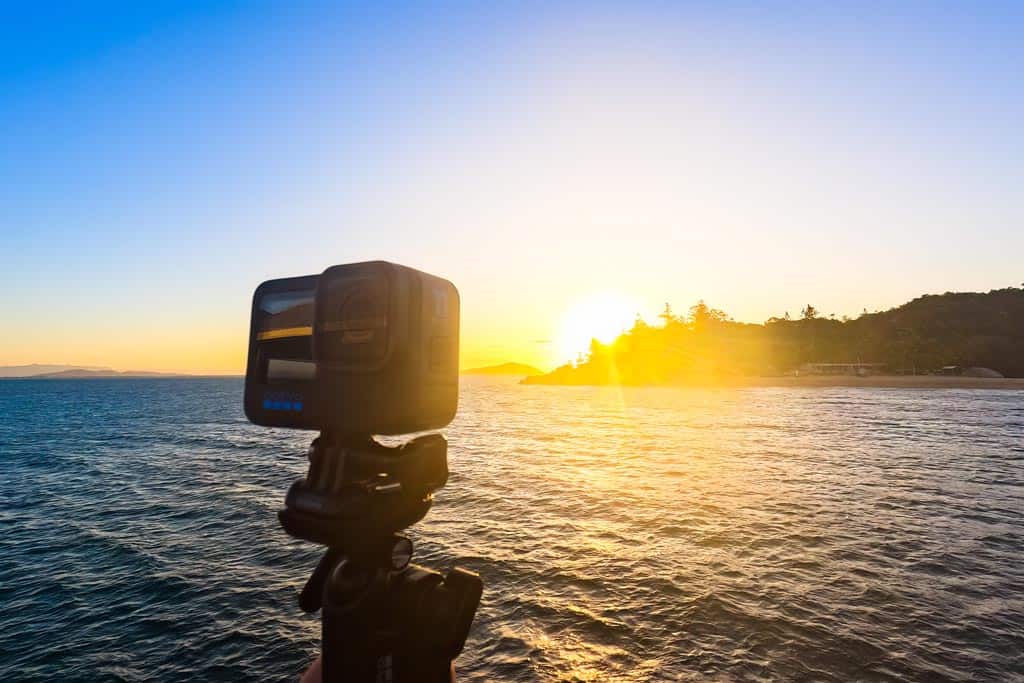 Our Honest GoPro HERO 11 Black Review
Last year's slogan for the GoPro HERO 10 was 'A New Era', and this year GoPro have opted to go with 'Finally to 11'. Quite fitting for the 11th series in what has become a bit of a legacy.
But truthfully what really matters what they've done this year is better 'the GoPro Experience'.
You see in 2023 the new camera has a range of moderate improvements, which we'll get to shortly, but the real highlight is that everything just works, well, nicer.
There's the new larger sensor, 10-bit colour and buttery HyperSmooth 5.0 with 360 degree horizon lock (how the hell they make it so smooth is beyond us, but we'll take it).
These things alone mean the GoPro HERO11 Black is superior over the 10, but that's not what makes the GoPro Experience a step above anything else they've done.
They've also introduced a new lighter version dubbed the HERO 11 Black Mini, which is almost as good as the main camera but without a few features such as LCD screens.
GoPro have really tapped into the creator market now, without forgetting their core origins for adventure athletes and general travel photographers/videographers, by endeavouring to make the entire shooting, editing and uploading workflow as seamless as possible.
Did they pull it off? Let's find out in our GoPro HERO11 review!
SPECIAL DEAL: We've sorted out the most incredible special with GoPro right now where you can save 15% off any item you want, including their latest camera and all accessories. Just use the link below to access the deal and use the coupon "FRIENDSANDFAM" to activate it. This special is for a very limited time only for NOMADasaurus readers, So don't miss out.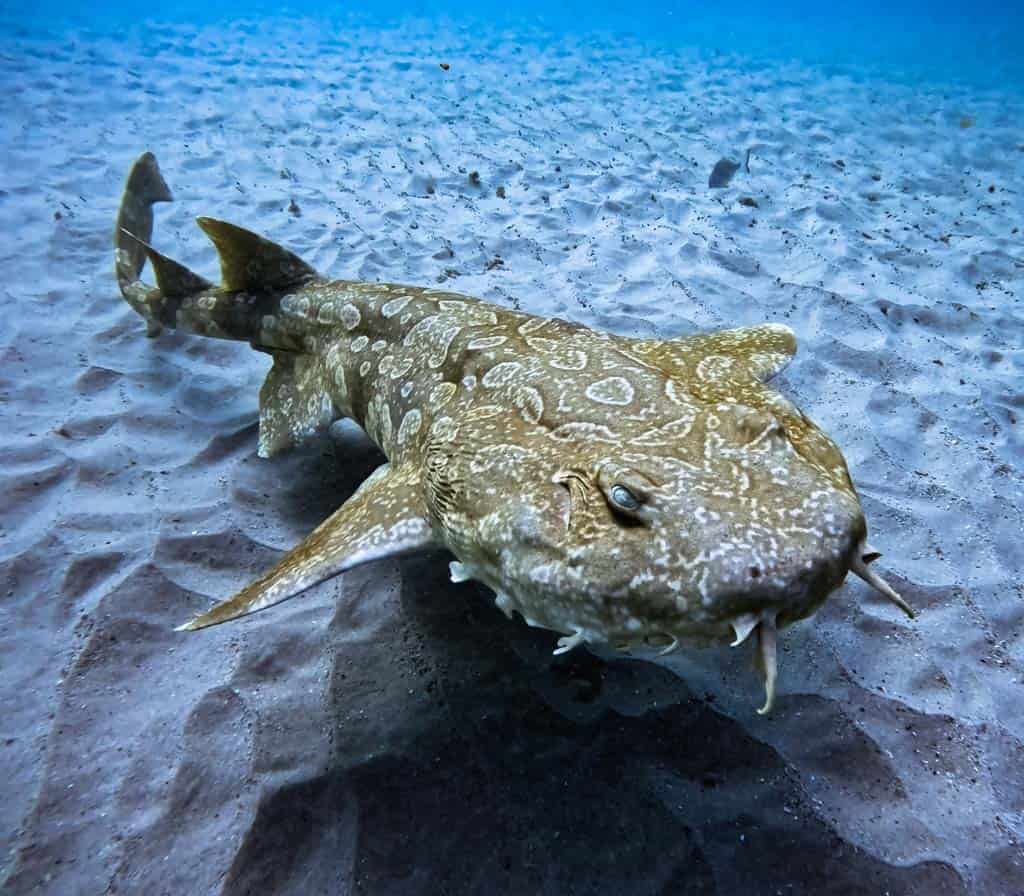 The Latest Features
GoPro have managed to introduce a whole bunch of new features that make the latest camera a joy to use in any scenario, while also ticking a few boxes for professionals out there.
New larger 1/1.9″ Sensor
8:7 aspect ratio
Automatic Highlight Videos
10-Bit Colour (finally!)
HyperSmooth 5.0 + 360 Degree Horizon Lock
27 megapixel still images
HyperView
Up to 5.3k TimeWarp 3.0
Night Effects (we love this)
Enduro Battery
Frame grabs – 27MP from 5.3K 8:7 video
And then all the best features that we saw on the 10, such as:
5.3K 60fps
4K 120fps
2.7K 240fps for 8x slo-mo
33 feet (10m) waterproof straight out of the box
Voice control
LCD full-colour front display
LCD full-colour real screen
1080p Livestream and Webcam with HyperSmooth 5.0 video stabilization
RAW Photos in all modes
Optional modular accessories such as Max Lens Mod, Media Mod, Light Mod and Display Mod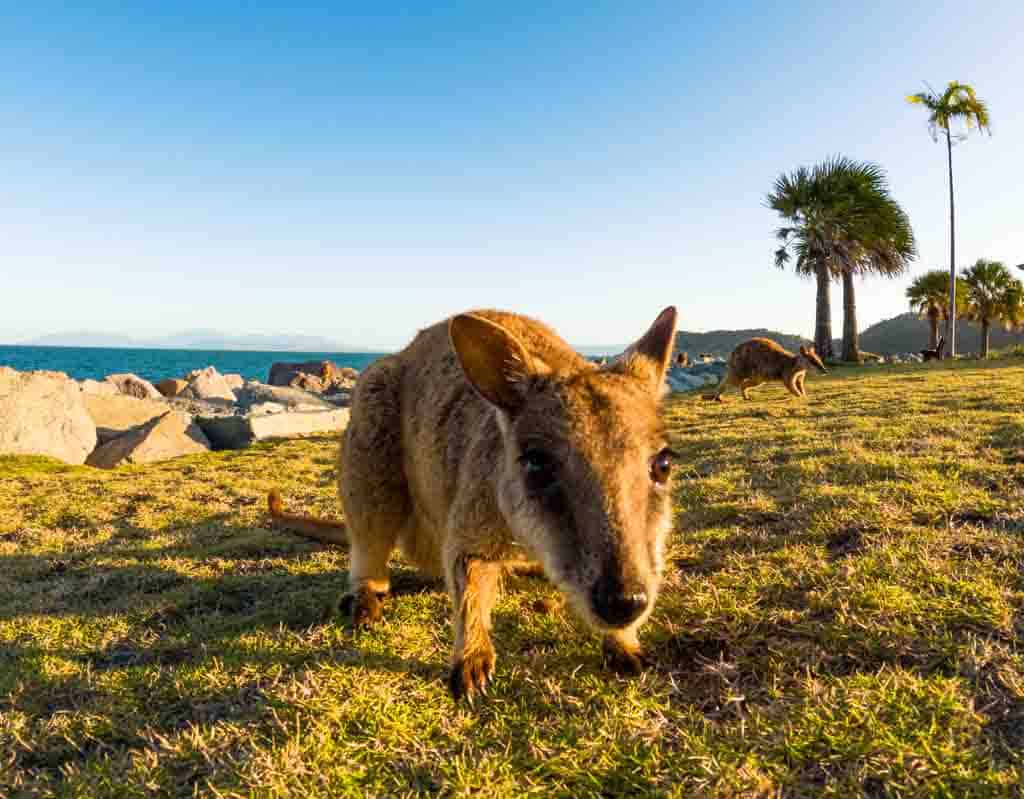 New Larger Sensor
The biggest upgrade on the GoPro HERO11 Black is the new, larger 1/1.9″ sensor.
With this monster sensor squeezed into the tiny camera we can now shoot using a new 8:7 aspect ratio, which captures a huge perspective allowing for all kinds of crop factors in post.
In fact, it's a 16% increase in vertical field of view over the previous camera.
GoPro know that almost everything getting shared these days is shifting to vertical aspects, like what we find on Instagram and TikTok, but native width content like on TV and YouTube isn't going anywhere.
So rather than having to choose whether you shoot in landscape or portrait mode, you can use the 8:7 aspect ratio on the larger sensor which gives plenty of room for cropping later without losing any image quality.
This also introduces the bigger 27MP screen grabs, and a new immersive digital lens called HyperView, which is perfect for those POV (point-of-view) action thots.
This, matched with the revolutionary GP2 processor introduced on the HERO10, makes the new GoPro HERO11 Black a versatile, diverse and high quality powerhouse.
HyperView Digital Lens
Using the entire 8:7 ratio on the new sensor, we can now use HyperView, which GoPro claims adds an 'ultra-immersive' video that best suits action POV, big selfies and large spaces in tight areas. Think architecture.
There's also an update in the pipeline that will allow users to jump into the GoPro Quik app and change between all the digital lens options after the fact. So you can leave it on one setting and not be kicking yourself later.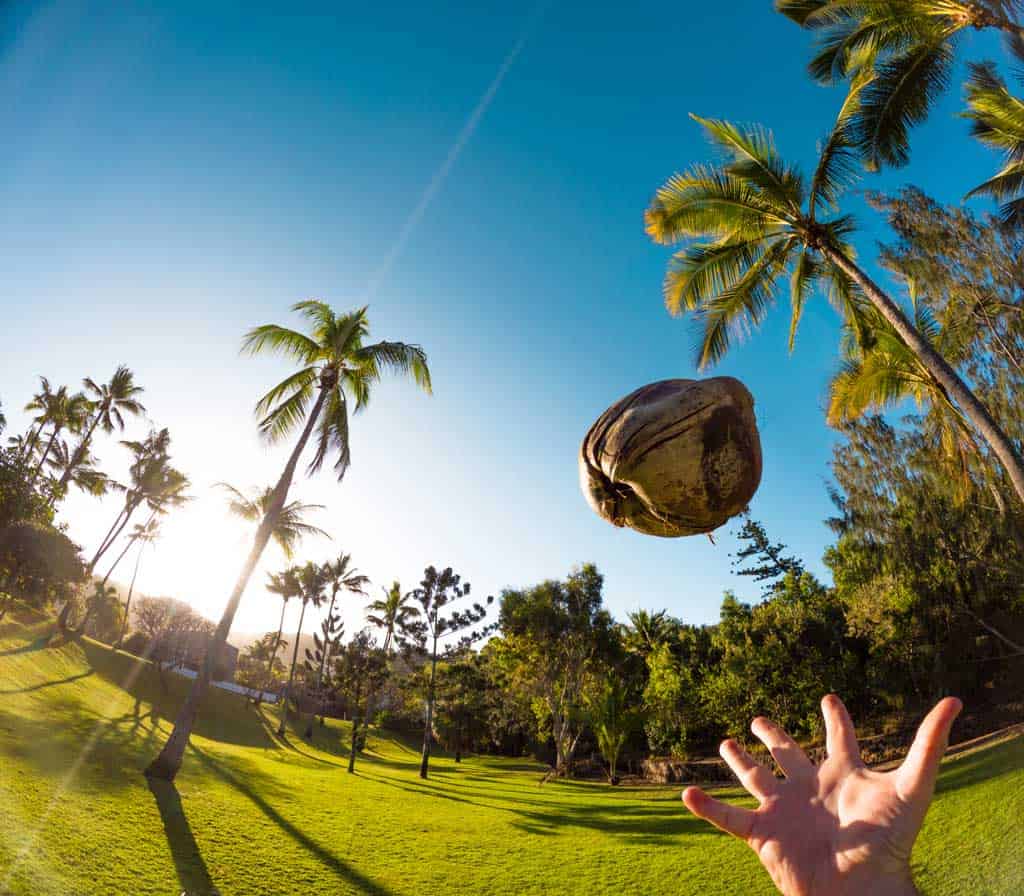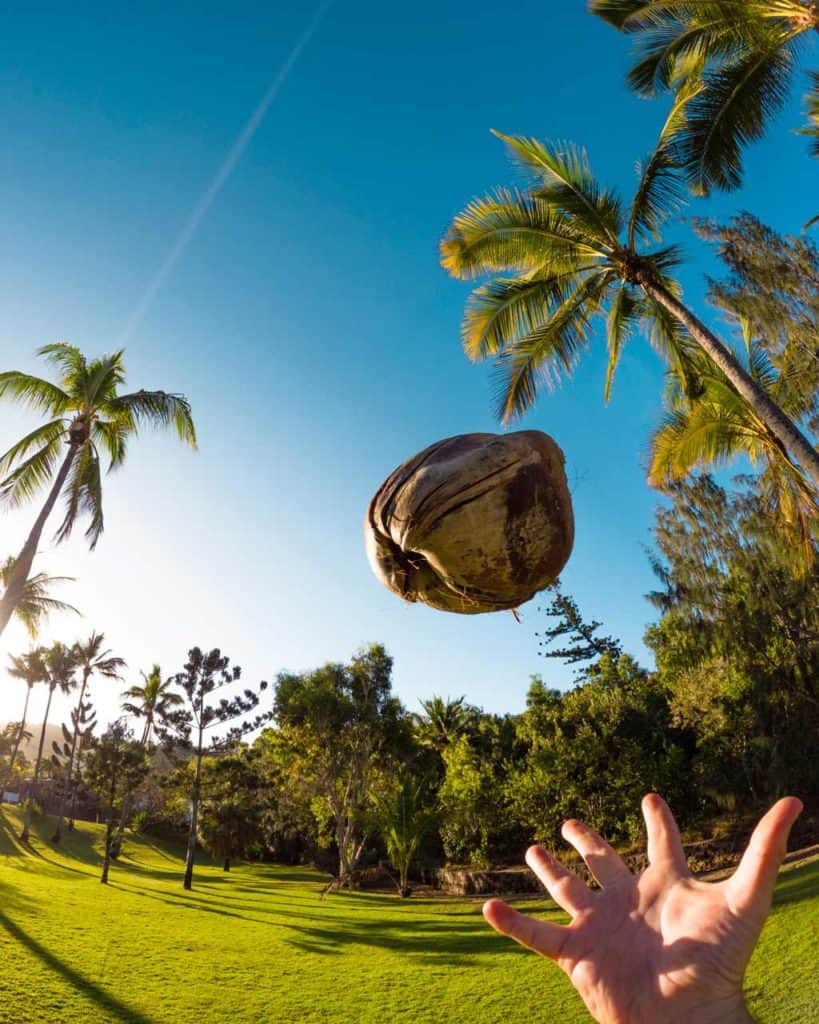 10-Bit Colour
This is one of those upgrades that gets professional creators extra excited. But that doesn't mean it's beyond the average user either.
GoPro have finally jumped over to true 10-bit colour processing. What does that mean exactly?
10-bit colour has over 1 billion shades of colour in its data.
8-bit, which is what the old GoPro (and most video cameras that don't cost the same as a house deposit) has, processes about 16.7 million colours.
That enormous improvement means that the colours you see in your videos are more like what you see with your own eyes, with more vivid details, less colour banding and smoother gradients.
Think of it like high dynamic range content.
This colour upgrade works on all video settings, including TimeWarp and Time Lapse, and also spills out across photos.
HyperSmooth 5.0
We're going to let you in on a little secret.
HyperSmooth, which was first introduced on the GoPro HERO7, is why we vlog on GoPros instead of our very expensive Sony cameras.
HyperSmooth essentially removes the need to use a gimbal, and once you've seen it in action you'll wonder why anybody deals with shaky footage anymore.
If GoPro did absolutely zero improvements to this feature on the GoPro HERO 11 Black edition, nobody would mind because it's already so good.
But nope, they had to go and upgrade to HyperSmooth 5.0, which is even better. You can literally go trail running and the footage looks like it was shot in a car rolling down a highway.
HyperSmooth 5.0 now works in all digital lenses, and includes a feature called Linear + Horizon Lock.
This uses the processor to determine what level the horizon is on, and then keeps your shot in that position, even if you rotate your camera a full 360°.
One of the very first rules you learn in composition is to always keep your horizon straight, and now you never have to worry about it.
There's also an all-new 'AutoBoost', which acts like a dynamic adjustment in real-time if the camera detects extra shaky activities.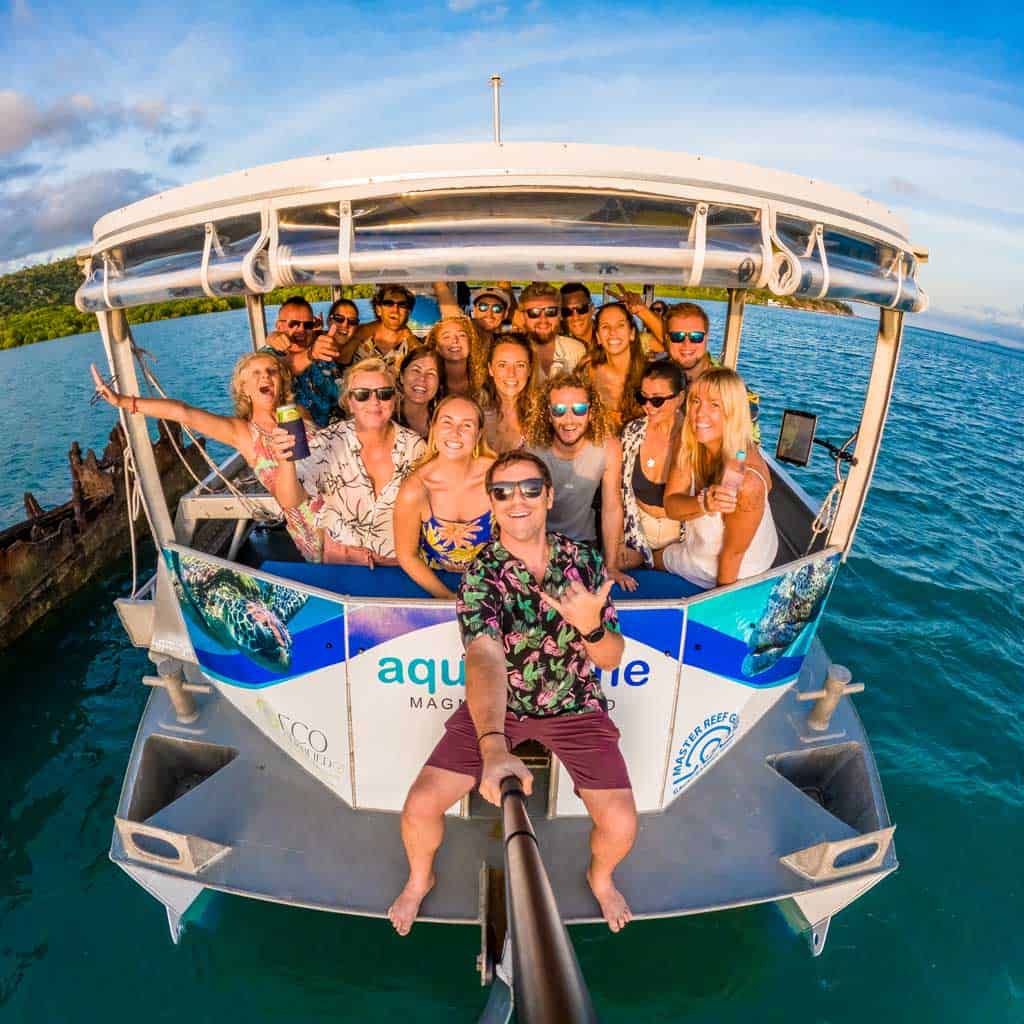 The Enduro Battery
GoPro quietly released the Enduro Battery in 2022, but now it comes standard with the GoPro HERO11, and we're all for it!
It's a more powerful battery in the same size that offers 38% more battery life and better performance in cold conditions.
Easy vs Pro Controls
When GoPro first introduced video presets it was a Godsend. We literally use them multiple times every single shoot and they save us so much time and headaches.
However for the average user, it can be a bit overkill. Most people don't need to regularly bounce between 4k 30fps wide to 4k 120fps linear then to 4k 60fps Superview between shots.
Most users also have the same 2-3 things they use over and over again. Perhaps one video mode, one photo mode and one TimeWarp mode.
For those who don't want to overburden themselves with buttons and settings on the fly, GoPro has heard you and now introduced 'Easy Controls'.
Pick what you want – photo, video or TimeWarp – and GoPro will select the best settings for the situation. Kind of like using Auto on a modern digital camera.
Almost every trip we go on around the world we have people come up to us with a brand new GoPro and ask if we can help them with their settings. We get it – if you're not a pro, camera settings are extremely confusing,
Now you can just switch over to 'Easy Controls' and never worry again.
New Night Effects
We love love love night photography. We've written extensively about astrophotography, long exposures and how to use light to paint onto a scene.
However this is a pretty advanced form of photography, and it can take a lot of trial and error to dial in the right settings.
Watch out world, because here's one of the new features we're most excited about in this GoPro HERO11 Black review – Night Effects!
There are three all-new time lapse presets which are designed to make capturing night scenes ridiculously easy.
These are all automatically done for you, meaning you can focus on creating art without the worry of heavy post production.
Light Painting
Use long exposure photos to create brush stroke effects with moving light, such as waving a head lamp or fireworks.
Star Trails
The earth rotates around the sun (sorry flat-earthers), so when you take consecutive photos of the stars you'll notice they are slowly moving across the sky.
Star Trail mode turns that rotation into incredible star trails in one click. To give you context, for us to do this manually takes many hours of shooting, editing, stacking and blending in Photoshop (as well as a crazy powerful and expensive laptop) to achieve the same effect.
Vehicle Light Trails
Set your GoPro up on a bridge over a highway or in the median strip of a busy street, click the button and watch the headlights of cars burn themselves into your shot.
Trust us, it looks awesome.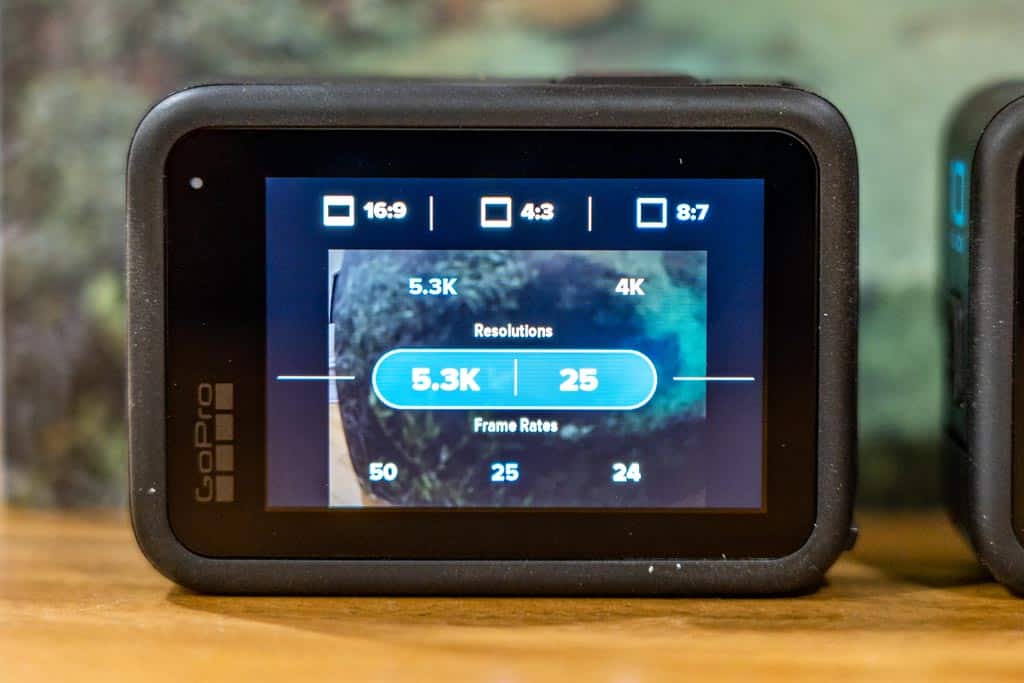 GoPro Quik App
While not a new feature and not directly related to the HERO11, we can't really do our GoPro 11 review without talking about the app that goes along with it.
The GoPro Quik app is one of those apps that just seems to have a never-ending list of tools and functionalities, and somehow it makes them all good.
You can control your camera using your smartphone as a remote.
You can import your footage wirelessly.
You can edit your photos and videos with one click of a button.
In fact you can even make full-on YouTube or Instagram/TikTok videos right in the app.
And if you sign up for the GoPro Quik Subscription, the app will auto-upload your footage to the cloud so you can clear the SD card and keep shooting without losing your footage.
There's also rumours or a new feature coming soon where GoPro will use AI technology to make highlight reels of your footage in the cloud. Who needs a video editor, huh?
The GoPro HERO 11 Black Mini
Do you remember when GoPro brought out the Session, a miniature version of the already ridiculously small GoPro?
It was marketed as a more portable, simple camera for entry-level creators with less features and power.
Well now the team at GoPro have reintroduced something similar with the GoPro 11 Black Mini.
It's basically a slightly watered-down version of the GoPro HERO 11 Black camera, without the LCD screens and instead having dual mounting fingers at the bottom and back of the body.
It's aimed for new-to-GoPro users, people who mount their cameras to their helmets and anyone who finds the current GoPro model too large.
Of course this means it's a little bit cheaper too, which is always a big plus.
Should You Get the GoPro HERO 11 Black Mini?
This isn't a GoPro HERO 11 Black Mini review, but we'll let you know our thoughts here anyway.
Unless you fall into one of these categories:
You always leave your GoPro on your helmet
You never use an LCD screen
Budget is tight
Don't worry about buying the HERO11 Mini, and instead spend a little bit more money and get the full HERO 11 Black.
Why? Well not having an LCD screen sucks. You can't frame your shots properly (unless you're using your phone as a live view) and you can't review your footage on the fly.
You can use the little screen on top to check your camera settings, but these need to be customised using the GoPro Quik app rather than on the fly.
Maybe our opinion will change down the road, but for now we believe it's 100% worth just getting the full-size camera.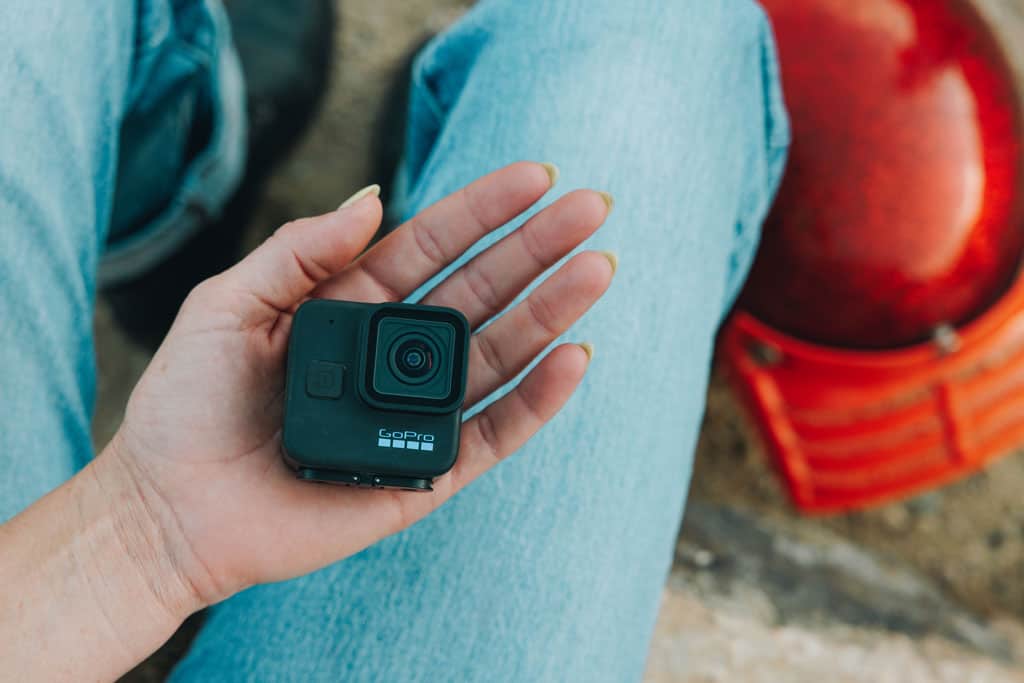 The 'Mods' – Media, Max Lens, Display and Light Mod
When GoPro introduced their Mods it was one of those 'seems cool, but I'll never use it' kind of products. At least to us anyway.
Well that's all changed now. We recently bought the Media Mod for the HERO10, and now using it on the HERO11, and are so much happier with the audio improvements.
GoPro has always been known for the plethora of epic GoPro accessories (check out our favourites in that post) you can use with them, such as mounts to put your camera on just about anything.
The Mods are a bit more high-level than the standard mounts you get, but for any serious content creator they really do add a whole new element to how we capture scenes.
The HERO11 is the same size as the previous two cameras, and so the mods that fit them also fit the new camera which is fantastic.
The Media Mod adds a bi-directional microphone, cold shoe mounts, USB C output and a 3.5mm microphone jack, and is now our go-to setup for vlogging.
The Max Lens Mod makes the camera lens ultra-wide natively, which is better than the digital version of HyperView.
The Light Mod illuminates your face when shooting in low light, or can be used for light painting.
And the Display Mod adds a screen, but unless you need something bigger than the front-facing one, it's a bit redundant now.
If you're going to buy just one Mod to go with the GoPro HERO11 Black, get the Media Mod.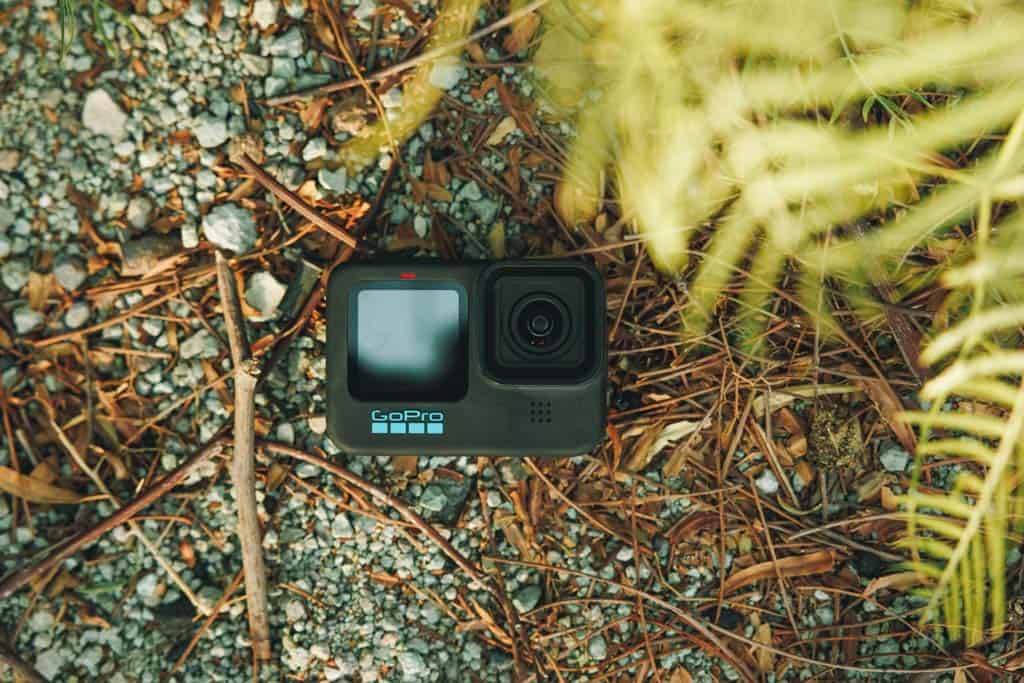 Is the Camera Any Good In the Real World?
Alright, we get it. Tech specs are cool and all, but you want to know if the camera actually work in the real world?
Yes the feature upgrades are decent, and you're already considering whether or not it's worth getting the 11.
But stats on paper don't mean anything if the camera actually performs like a wet towel.
Never fear, friends. We have your back and have been super busy throwing the camera into all kinds of situations as part of our review of the GoPro HERO11 Black.
The initial setup of the camera was very quick and easy. Turn it on, pick your language, connect it to the GoPro Quik app on your phone, do an update and away you go.
Then it's time to actually use the damn thing.
The LCD touch screen is very fast and responsive, and when we did a side-by-sude comparison with the HERO10 we didn't notice a big difference compared to the old camera.
Compared to the 9 though, it was night and day, and we're so glad that they've finally figured out a solid touch screen that just works.
We then immediately switched to the new 8:7 aspect ratio and started shooting some 5.3k video.
It's hard to tell on the little screen, but we could see a lot more of the scene. It was only when we imported the footage into Adobe Premiere Pro though that we could really see just how much more vertical room we had to play with.
Seeing as content is all about vertical Instagram Reels and TikToks, this is very useful feature.
HyperSmooth 5.0? Yea it's crazy good. I took the camera for a run down the beach and it was as smooth and buttery as ever.
The new 360 degree horizon level lock worked quite well too in linear mode.
10-bit colour was a vast, vast improvement over the HERO10, but truth be told we don't colour grade our footage that heavily anyway.
So while we do now use 10-bit colour for all of our shots (which matches what we shoot on our Sony A7iv too), we're probably not using it to its full potential.
At our core, we are photographers, and we're pleased to say that in our GoPro HERO 11 review we're very satisfied with the quality of images the little camera produces, and how far we can push the edits in post production without losing quality.
We tried HDR, SuperPhoto and Raw, but have decided to just always stick to Raw.
We also went and found some rock wallabies near the boat pier and tried out Auto, Raw Burst Mode to see how it performed.
The photos – fantastic.
The lag time though while the camera buffered the images was painfully slow. This could probably be reduced though by using a faster speed SD card, so we'll report back in the future when we upgrade this.
We're yet to use the new Night Effects properly, but have a big trip coming up very soon where we'll be able to test this out. Stay tuned for an update.
Overall the GoPro HERO11 Black has been a joy to use, and it will now have a permanent place in our camera bag on every trip and shoot we go on.
What We Don't Like
We're always honest in our gear write-ups, and being an honest GoPro HERO11 Black review we actually tried our best to find something wrong with the camera.
Why? Well nothing can be perfect, and we don't want you as our trusting reader to think we're just going to praise everything that's out there.
So with that being said, is it a perfect camera?
No. But GoPro are getting close to making one.
One feature we really wish they had have included was an optical zoom.
We love the iconic GoPro perspective, but it'd be nice if we could grab a 2x or 3x optical zoom as well to get closer to our subjects and create some lens compression.
Perhaps this could be rectified in the future with a switchable lens? There's the Max Lens Mod, why not have a Zoom Lens Mod too?
The audio without the Media Mod isn't great, but if you're not vlogging this isn't a big deal.
Other than that there really isn't anything major that we dislike in our GoPro HERO 11 Black review.
But if we notice anything as time goes on we'll be sure to return to this article and update it.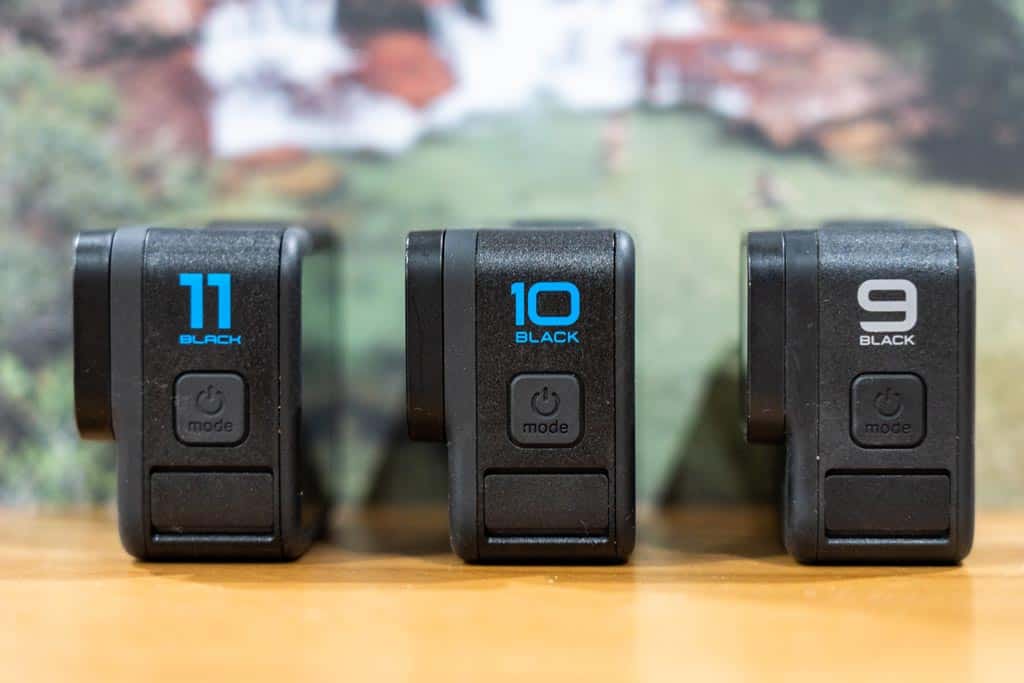 GoPro HERO11 vs GoPro HERO10 vs GoPro HERO9 – What's the Difference?
We've explored all the updates and what's new in our GoPro HERO 11 Black review, and unless you're very familiar with the old models you may be left wondering what the difference is between the most recent versions.
The HERO11 has a number of major updates compared to the HERO10, most specifically around the larger sensor and 10-bit colour, but the engine behind it being the GP2 processor is more or less the same.
But what about against the HERO9?
27MP + SuperPhoto and all RAW modes

23MP + SuperPhoto with HDR

20MP + SuperPhoto with HDR

In-Camera with 360° Angle and Horizon Lock

1.4" Color LCD with Smoother Live Preview

1.4" Color LCD with Smoother Live Preview

2.7" Color LCD with Improved Touch Sensitivity

2.7" Color LCD with Improved Touch Sensitivity

Media Mod, Max Lens Mod, Display Mod, Light Mod, Volta

Media Mod, Max Lens Mod, Display Mod, Light Mod, Volta

Media Mod (HERO9 Black)
Max Lens Mod (HERO9 Black)

1080p with HyperSmooth 5.0

1080p with HyperSmooth 4.0
Is it Worth Upgrading?
You've almost made it to the end of our GoPro HERO 11 review, and you're just about ready to either take the plunge and invest, or stash your cash for another day.
So what should you do, especially if you have an older version already? Is it worth upgrading to the HERO11?
You Don't Have a GoPro
If you're in the market for your first ever GoPro and are wondering if this is the model worth buying, then here's the advice we give to our closest friends and family:
Yes, it's 100% worth buying the HERO11.
No matter your style, whether its general travel, action sports, lifestyle, underwater (remember it's waterproof to 10m) or shooting YouTube videos, this model is pretty close to being one of the best travel cameras out there.
For those out there that consider themselves to be a beginner photographer/videographer, you're in luck too.
With Easy Controls and high quality built-in image processing it's never been easier and more enjoyable to use a GoPro.
You Have a GoPro HERO9 or Earlier Model
If you have the HERO9 or an earlier model such as the HERO 8 or HERO 7, and wondering whether now is the time to upgrade, then our answer is yes, you should.
The HERO11 takes the legendary cameras to a whole new level, and the larger sensor matched with the GP2 processor means it's like night and day compared to the older versions.
It's basically an entire new camera compared to the 9, and if you're coming from the 7 or 8 you'll be so thankful you finally jumped ship to the 11.
You Have a GoPro HERO10 Black
Hmm….this isn't as straightforward as we thought it would be, especially because we still own two HERO10s and love them.
We're not the type of people to go upgrading tech gear every year. Hell Alesha is still rocking an iPhone 8.
That being said, when there's a significant upgrade or a new feature that will make our jobs and lives easier, we fork out the cash and are always thankful we did.
Is the HERO11 Black a significant upgrade over the HERO10 though?
Not really.
Of course the new larger sensor is excellent. 8:7 aspect ratio is extremely useful. 10-bit colour is something pros have been screaming for. And the Night Effects along with 27 megapixels to play around with is worthwhile.
But these aren't things every photographer, videographer and creator needs.
For us and the way we use our gear, yes it's worth the upgrade, and the HERO11 is now our go-to action sports camera.
We really like the 8:7 ratio, as we often repurpose footage for YouTube and Instagram in different formats.
It also makes framing shots a lot easier as you're grabbing more vertical space.
If that doesn't sound like you though and you already own the 10, don't feel like you need to rush out and sell your old camera just yet (unless of course GoPro are doing a crazy sale on the 11).
| | |
| --- | --- |
| UPGRADE IF: | I use my GoPro more than 2x a week and make a decent amount of social media content |
| DON'T WORRY IF: | I use my camera less than once a week and don't really share my content on social media |
Also if you literally just bought a 10, don't get upset and throw it away. It is still an amazing camera, and as long as you are having fun getting out there and shooting content, it's more about creativity than gear anyway.
Final Verdict – 9/10
If you do purchase the GoPro HERO 11 Black, we also recommend getting a GoPro subscription to their cloud storage service too.
Thanks very much for reading our GoPro HERO10 Black review. If you have any questions please leave a comment below and we'll answer them as soon as possible.
DISCLAIMER: Some of the links in this article are affiliate links, which means if you book accommodation, tours or buy a product, we will receive a small commission at no extra cost to you. These commissions help us keep creating more free travel content to help people plan their holidays and adventures. We only recommend the best accommodations, tours and products that ourselves or our fantastic editorial team have personally experienced, and regularly review these. Thanks for your support, kind friend!
GoPro HERO11 Black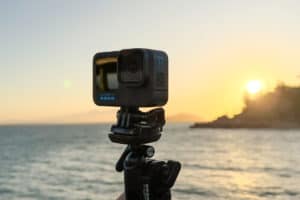 After extensive in-the-field testing, we break down every spec, new feature and comparison with previous models in our honest GoPro HERO 11 review.
Pros
New, larger 1/1.9" sensor
8:7 aspect ratio
10-bit colour
Excellent build quality
Fast, responsive processor
Cons
Native microphone could be better
Still no optical zoom