The ultimate GoPro HERO 8 review, detailing the newest features, settings and upgrades on this brand new, high quality action sports camera. Is the GoPro HERO8 Black the best travel vlogging camera on the market now? Read on to find out…
GoPro revolutionised the sports action camera market when it first burst on the scene in 2004. Since then the Californian company has grown to be one of the most well-respected and high quality camera and adventure brands in the world.
From the original HERO1 in 2004, the evolution of GoPro has seen the pocket-sized cameras go from being a product that only extreme sport professionals would use to becoming a household name and something that kids, families, travellers and professionals use in their day-to-day lives.
It hasn't all been smooth sailing for GoPro. Action cameras have become increasingly popular. And GoPro has had to remain focused on quality.
But when they released the HERO7 Black in 2018 with its revolutionary HyperSmooth, TimeWarp and SuperPhoto technology, the company rose back up the ranks to beat their action camera competition.
HUGE ANNOUNCEMENT – Our brand new GoPro HERO 12 Black review of the latest camera is now live. Is it worth the upgrade? You'll have to read to find out. Or have a read of our GoPro HERO 11 review if you're not ready for the 12.
GoPro have announced the HERO 8 Black, and it is set to not only surpass its predecessor in terms of features, technology, usability and overall quality.
But also it might just become the standard go-to camera for vloggers, video makers and general travel photographers.
Is it perfect? No. But it's getting close.
If you're looking into upgrading from the Hero 7 or comparing the Osmo Action, find out more of our professional experience with the GoPro Hero 8 camera and its accessories below.
BONUS! Use our link to get $170 off the new camera when you purchase from the official GoPro website. Our offer lasts for this week only.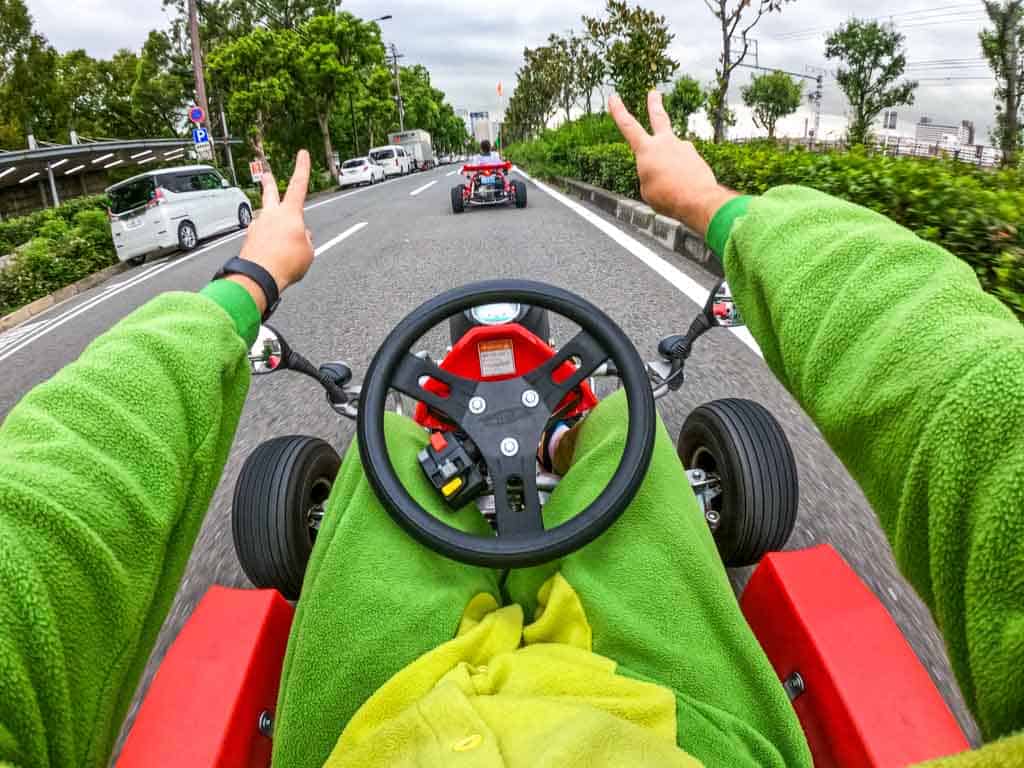 My GoPro HERO8 Review
I've been putting the HERO 8 Black to the test for the last two weeks in Japan, and I have to say I am simply amazed at the quality of videos and photos it is producing.
GoPros have always been easy to use. But with the HERO 8 Black the simplicity is taken to a new level, and you can quickly switch between video and photo modes using presets.
Over the last few years, GoPro has been trying to shift away from their 'only for extreme sports athletes' reputation and instead cement themselves as a multi-purpose camera that can be used for family vacations, night photography, time lapse, travel vlogs and more.
Follow NOMADasaurus on Instagram for more examples of GoPro photography.
READ MORE: Here's our list of the best travel cameras for all budgets (GoPro included)!
What Are the New Features?
My review of the GoPro HERO 8 Black shows that there has been a number of big updates over the HERO 7, making it the best action camera for travel the company has ever produced.
Here are some of the new and major features of the HERO 8 Black. I'll go into more detail on some of them below.
TimeWarp 2.0
HyperSmooth 2.0 Image Stabilization
SuperPhoto with Improved HDR
4K at 60fps in wide and linear at 100Mbps
1080p at 240fps
Night lapse video
Folding fingers (removing the need for a frame)
1080p live streaming
SuperView, Wide, Linear and Narrow digital lenses
Quick video capture presets
LiveBurst Mode
RAW photos in all modes
Waterproof to 10m
GPS
Voice activation
USB C Charging
Front-facing microphone with improved audio
Optional modular accessories such as Media Mod, Light Mod and Display Mod
TimeWarp 2.0
TimeWarp was introduced in the HERO 7 Black as GoPro's version of a hyper-lapse.
It made capturing exciting, fresh content so much easier, and for travel videos, it added a professional touch that usually only came about through complicated video editing techniques.
For the HERO 8 Black, they've stepped it up another level with the newest version of TimeWarp.
The most obvious new feature in this is the ability to simply touch the screen and have the video stop shooting a hyper-lapse, and instead switch to real-time recording.
This is incredibly useful if you are in the middle of a TimeWarp, and you see something interesting that you want to highlight in the middle of the clip.
Touch the screen again, and it'll go back to shooting the hyper-lapse.
Additionally, now you can just set the time to 'auto' and let the GoPro determine the right speed ramping to use, rather than having to guess beforehand which speed will look better.
HyperSmooth 2.0 Image Stabilization
HyperSmooth was the ground-breaking, revolutionary feature in the HERO7 that singlehandedly made GoPro back at the top to be the best action camera for travel.
Known as the 'gimbal killer', HyperSmooth provides digital image stabilization of video content, removing camera and handshake to produce buttery-smooth clips.
It worked so well, I actually stopped using our GoPro Karma Grip for shooting videos, and instead did everything handheld.
For the HERO 8 Black, HyperSmooth 2.0 is on the scene, taking things a step further.
Now there are 4 different settings for HyperSmooth – Off, On, High and Boost. Each one has a slight crop factor, gradually increasing the more you stabilise, so you can choose the level that you need for whatever activity you're doing.
Downhill mountain biking? Set it to Boost and have your mind blown at the quality of the image stabilization.
Just vlogging around town? HyperSmooth 2.0 'On' will remove hand and body shake so you don't need to stabilise in post-production.
High and Boost provide the most stable shots at any size frame.
LiveBurst
The LiveBurst feature gets a special mention in our review, as it's taken the traditional photo burst method and made it much simpler and accurate to capture that special moment.
The camera will now shoot a very fast series of shots in a 3-second video, then will allow you to go through the sequence frame by frame to highlight the exact moment you want to keep.
You can select the image you want directly in the camera, or in the GoPro app later.
Video Presets
The HERO 8 Black video settings give you a huge range of options to choose from to get the best shots of your adventures.
4K linear or 4K wide, 1080p at 240FPS or 2.7k at 120FPS – Environments change quickly, and in the old GoPros, going through and changing your settings to match what you wanted was a time-consuming task.
Now GoPro has placed a number of presets on the main screen to allow you to funnel through these different settings with a simple click.
They come with handy names too, such as cinematic, action, travel and slo-mo, so you can customise each one and know exactly what camera settings you're getting.
You can even add additional presets if you like, and all presets remember your ProTune settings as well.
Folding Fingers
Since the HERO5, GoPro has been using a naked style of camera, where the body itself is waterproof without a need for a case.
It made the action camera that much more versatile. But the only way you could then use any of GoPro's extensive selection of mounts was to use an additional frame to add a mounting point.
On the HERO 8, GoPro has now added folding fingers to the bottom of the camera to get rid of this minor annoyance.
When you are using the GoPro on its own, or maybe inside a Lanyard Sleeve, you can fold the fingers up so they're out of the way.
Ready to mount it to a pole, suction cup, clamp or helmet? Fold the fingers out and you're good to go.
So far in my test of this product, the fingers seem to be pretty durable and of high quality, but there is a bit of slight play in them.
A concern would be that perhaps one day a finger might snap, but it appears as though it would be easily replaced using a small screwdriver.
I haven't been able to test this personally yet so, hopefully, GoPro has already taken this into account and will allow customers to cheaply replace the fingers in case of breakage.
Night Lapse Video
The HERO7 made shooting a time lapse incredibly simple, by automatically turning the images captured into a video inside the camera.
Before that you had to import all your images into a program like GoPro studio or Adobe Premier Pro to turn your photos into a smooth timelapse.
The HERO 8 goes one step further by implementing the timelapse video feature into their night lapse mode.
Now all you need to do is set-and-forget when trying to capture a night lapse scene, and your video will be created right then and there.
Better Audio with Front-Facing Microphone
Finally! We've been vlogging on the GoPro HERO 7 Black for a year now, and while we feel as though it's almost the perfect action cam for travel vlogs, there was one thing that it dropped the ball in – audio.
GoPro has addressed this, and in their new action camera, they have moved the position of the microphone to the front and given it an upgrade.
The difference when playing back clips is quite noticeable, and the audio on the HERO 8 Black is a huge improvement.
It's still not perfect though, but it has been addressed now that the new Media Mods have been released.
Make sure you subscribe to us on YouTube, where we bring out videos of our travels from around the world every week!
RAW Photos in All Settings
I get a lot of people asking me "Can you take photos with a GoPro", and despite it being known as a video camera, the answer is yes, you can!
In fact, GoPro photography is pretty damn amazing for such a small camera.
For those of us that like to edit their photos, GoPro have now introduced the ability to shoot RAW images in every single photography setting on their camera, including on 0.5sec time-lapses and burst mode.
1080p Live Streaming
Now you can set your HERO 8 Black up to live stream in 1080p high definition, compared to 720p on the HERO 7 Black.
Just make sure you have a high-speed internet connection.
New Interface
The final new feature on the HERO 8 Black I want to talk about is that the user interface has been given an upgrade, making it easier to switch between settings quickly.
On the video screen, you'll find shortcuts to change the perspective of the shot (Wide to Linear), activate slow-motion mode which puts up the frame rates, digitally zoom the shot or change the HyperSmooth 2.0 setting.
On photo mode, you can change the timer, or switch between SuperPhoto, HDR, RAW or standard images.
Best of all, these shortcuts can be changed in the settings.
Personally, I never use the digital zoom, but I am always switching my max ISO to keep it as low as possible depending on the light conditions. I've changed it to be a shortcut on all my video screens now.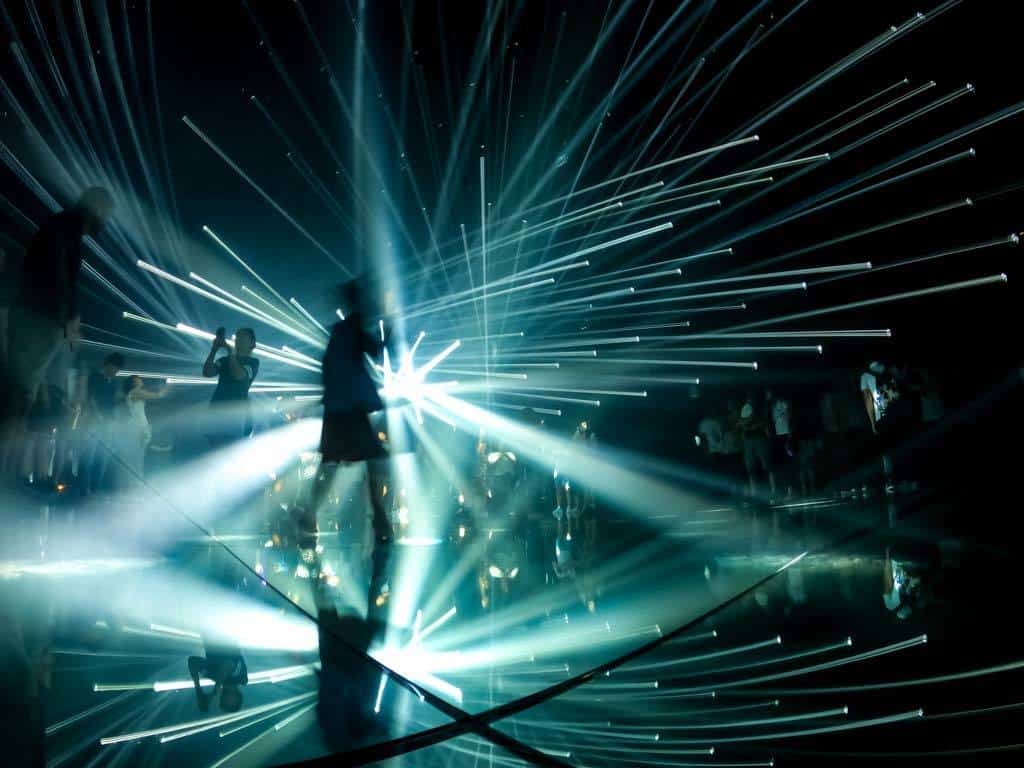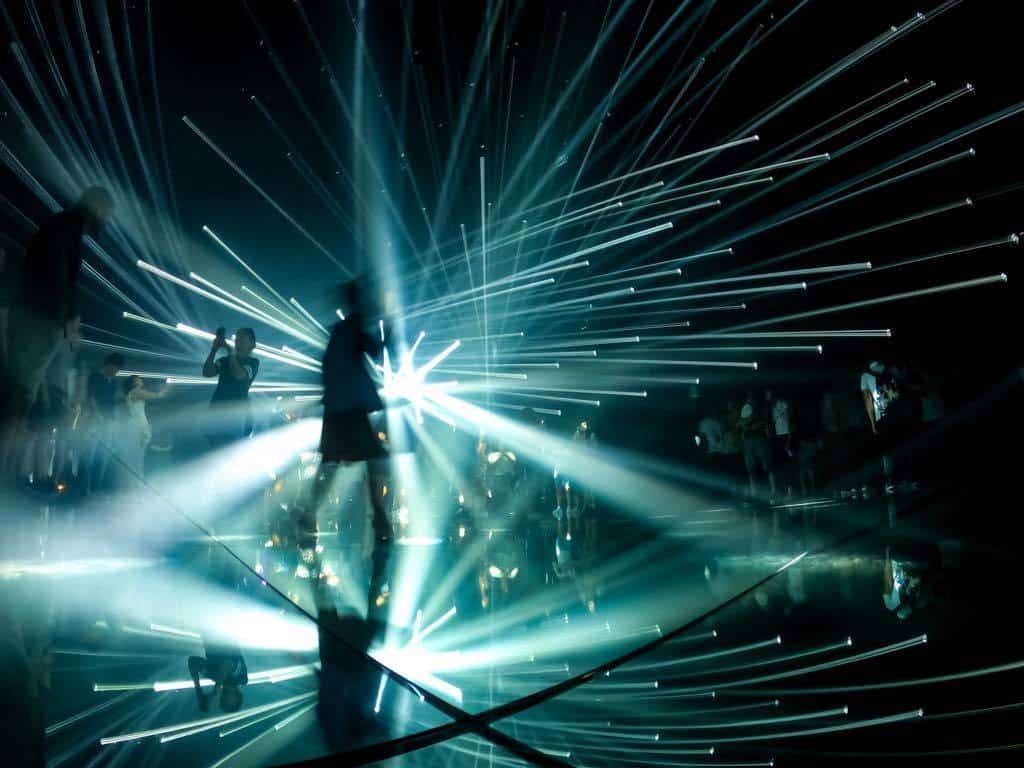 Modular Accessories – Turn Your GoPro Into a Video Production Powerhouse
The most anticipated upgrade to the GoPro HERO 8 is the launch of modular accessories for the first time ever.
GoPro is aiming to turn their action camera into a complete video production powerhouse for vloggers, and they've taken their biggest criticisms and addressed them with new tools for video makers.
Additional accessories, such as the Media Mod, allows you to install your GoPro into a frame with an upgraded microphone on one side and two cold shoe mounts for adding a front-facing LCD screen.
With the Light Mod, you have an LED light to illuminate your face for vlogging or an extra shotgun microphone for superior audio.
The screen in particular challenges their current biggest competitor, the DJI Osmo Action, which has a front-facing screen built-in.
The Display Mod will be of higher resolution and size, to give people a clearer view to perfectly frame their selfies. We're particularly looking forward to using the Display Mod in our videos and selfies.
These modular accessories have now started rolling out across the world. We are using the Media Mod with the Light Mod attachment, and they are epic.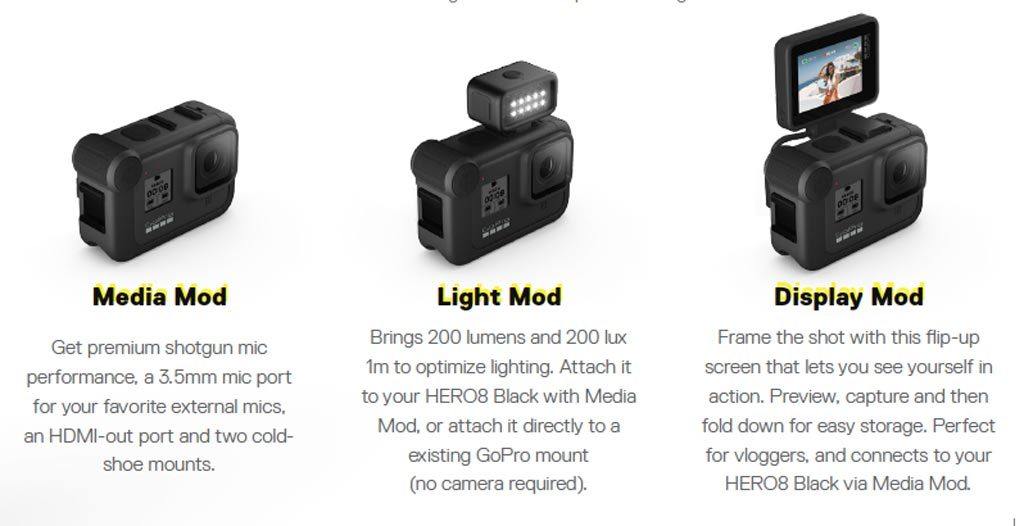 Video Settings and Improvements
GoPro have improved the video settings on the HERO 8, bringing in some much-needed upgrades.
4K at 60FPS in Wide and Linear
The HERO 8 Black still shoots in 4K 60 FPS like the HERO7, but now you can change your field of view to be linear at its highest setting, giving a more standard perspective compared to the typical GoPro fisheye look.
1080p at 240 FPS
For super slow-motion captures, the HERO8 films at high definition 1080p at higher frame rates (240FPS).
100mbps Bitrate
In 4K and 2.7K in the 16:9 perspective, the HERO8 Black now has the ability to capture video at a 100mbps bitrate, greatly improving quality.
Better Battery
GoPro has upgraded the battery for the HERO8 Black, and it now lasts much longer.
I've managed to get almost a full day shooting video on one charge, which is amazing.
Battery life is usually a limiting factor with GoPro and competitors like Osmo Action have tried to move in on GoPro. But the Hero 8 battery life has been spectacular thus far. And you can charge with the USB C port.
Can You Use the Same Batteries as Previous GoPros?
Yes! However, some of the new features such as HyperSmooth 2.0 doesn't work with the older batteries.
The New GoPro App
Until now, GoPro has used two apps to control your camera, and to put together quick and easy videos on your phone – GoPro and Quik.
That's all changed, and Quik has been merged directly into GoPro, streamlining the workflow for on-the-go video editors.
With the updated app there are some new themes to make videos, you can add non-GoPro pics and video clips to your edits, and there's a much-appreciated automatic horizon levelling feature.
Better Low Light Handling
In my tests of the HERO 8 Black, I've noticed that the low light performance is a huge improvement over the HERO 7, with visibly less noise at higher ISOs.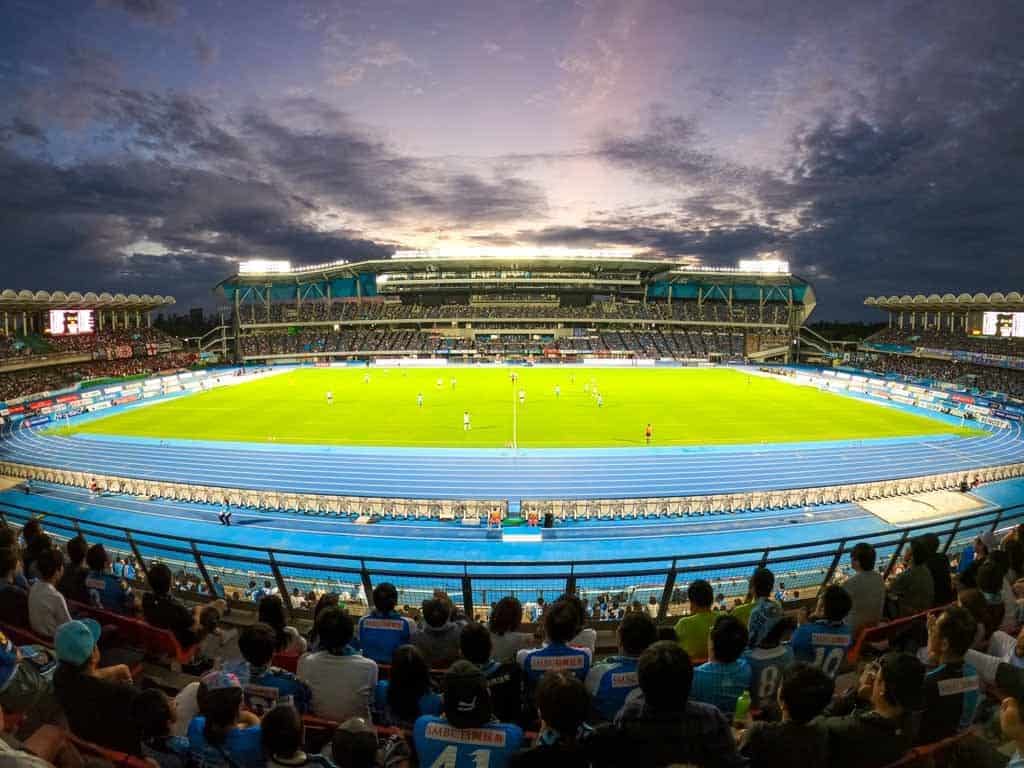 GoPro HERO7 Black vs GoPro HERO8 Black – What's the Difference?
While at first it might not seem as though there has been a huge upgrade between the HERO 8 Black and the HERO 7 Black, the new camera really packs a punch compared to its predecessor.
In this table I've highlighted the differences between the two cameras.
I haven't shared specs that are the same between the two, as these can be found on the GoPro website.
FEATURES
HERO8 BLACK
HERO7 BLACK
Photo
12MP + SuperPhoto With Improved HDR
12MP + SuperPhoto
LiveBurst
Yes
100Mbps Bit Rate
4K/2.7K
Frameless Mounting with Folding Fingers
Yes
HERO8 Black Mods
Yes
Video Stabilisation
HyperSmooth 2.0
HyperSmooth
Horizon Levelling
With GoPro App
TimeWarp Video
TimeWarp 2.0
TimeWarp
Digital Lenses/FOV
SuperWide, Wide, Linear, Narrow
SuperView, Wide, Linear
RAW Photo Capture
All photo modes
Standard photo
Presets
Yes
On-Screen Shortcuts
Yes
Night Lapse Video
Yes
Live Streaming
1080p
720p
VIDEO
4K
SuperView 30, 24 fps
Wide 60, 30, 24 fps;
Linear; 60, 30, 24 fps
SuperView 30, 24 fps;
Wide 60, 30, 24 fps
2.7K
Wide: 120, 60, 30, 24 fps
Linear: 60, 30, 24 fps; Narrow: 60, 30, 24 fps
SuperView: 60, 30, 24 fps;
Wide: 120, 60, 30, 24 fps;
Linear: 60, 30, 24 fps
2.7K 4:3
Wide: 60, 30, 24 fps;
Linear: 60, 30, 24 fps;
Narrow: 60, 30, 24 fps
Wide: 60, 30, 24 fps;
Linear: 60, 30, 24 fps
1440p
Wide: 120, 60, 30, 24 fps;
Linear: 60, 30, 24 fps;
Narrow: 60, 30, 24 fps
Wide: 120, 60, 30, 24 fps;
Linear: 60, 30, 24 fps
1080p
SuperView: 120, 60, 30, 24 fps;
Wide: 240, 120, 60, 30, 24 fps;
Linear: 120, 60, 30, 24 fps;
Narrow: 60, 30, 24 fps
SuperView: 120, 60, 30, 24 fps;
Wide: 240, 120, 60, 30, 24 fps;
Linear: 120, 60, 30, 24 fps
TimeWarp Intervals
Auto, 2x, 5x, 10x, 15x, 30x
2x, 5x, 10x, 15x, 30x
Time Lapse Video Intervals
0.5, 1, 2, 5, 10, 30, 60 seconds;
2, 5, 30, 60 minutes
0.5, 1, 2, 5, 10, 30, 60 seconds
Maximum Video Bit Rate
100Mbps (4K)
78Mbps (4K)
PHOTOS
Megapixels
12MP + SuperPhoto With Improved HDR
12MP + SuperPhoto
Burst Rates (Frames/ Second)
Auto, 60/10, 30/10, 60/6, 30/6, 30/3, 10/3, 30/1, 10/1, 5/1, 3/1
Auto, 30/6, 30/3, 10/3, 30/1, 10/1, 5/1, 3/1
Time Lapse Photo Intervals
0.5, 1, 2, 5, 10, 30, 60 seconds;
2, 5, 30, 60 minutes
0.5, 1, 2, 5, 10, 30, 60 seconds
SuperPhoto
With Improved HDR
With HDR
DESIGN & DIMENSIONS
Weight (Camera + Battery)
126g
116g
Mounting Weight (Camera + Battery + Frame)
126g (no frame required)
142g
GP1 Chip
Yes
Yes
HDMI Port
With Media Mod for HERO8 Black
No
Touch Screen
Yes
Yes
Status Screen
Yes
Yes
USB Port
USB C
USB C
Memory Storage
1 microSD With at Least Class 10 or UHS-I Rating
1 microSD With at Least Class 10 or UHS-I Rating
Microphones
3
3
LEDs
2
3
Battery
Removable 1220mAh Lithium-Ion Rechargeable
Removable 1220mAh Lithium-Ion Rechargeable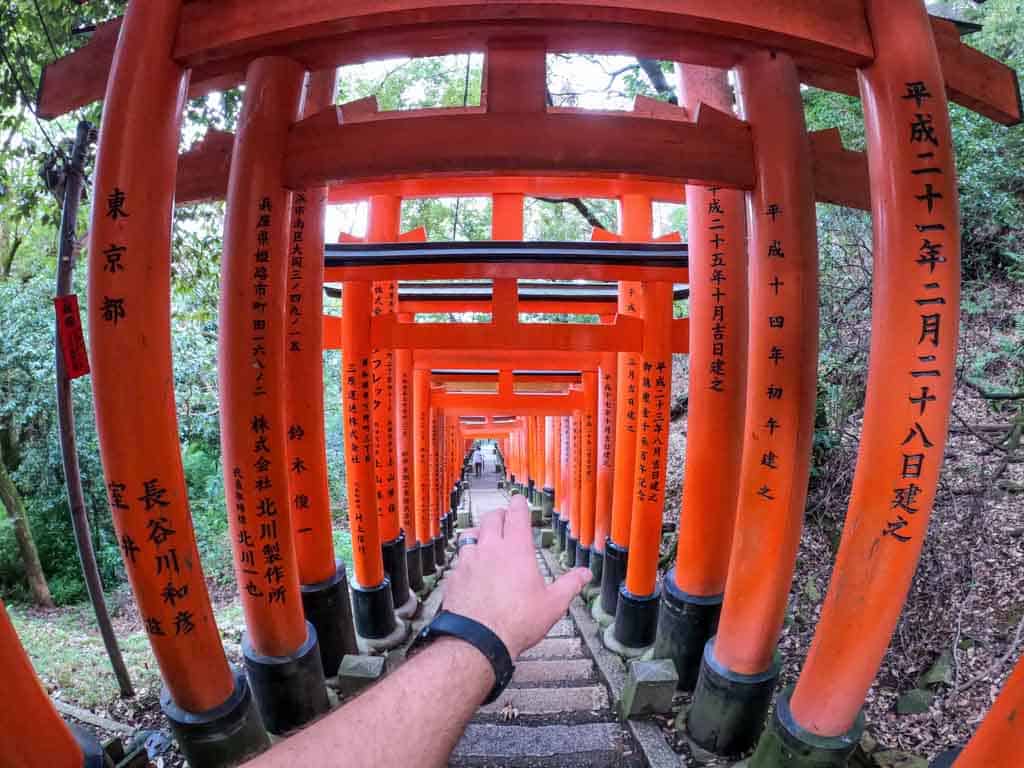 Is it Worth Upgrading from the HERO7?
The final question you might be asking yourself after reading this review is, "Should I upgrade from the HERO 7?"
There's no doubt that the HERO 7 is still a fantastic action camera. In fact, just its image stabilization features alone make it one of the best action cameras on the market.
And if you are just using it for making basic videos and taking pictures of your adventures, there's no real reason to upgrade to the HERO8 Black.
However, if you are a vlogger, or spend a lot of time talking to the camera, then the front-facing microphone and optional Media Mod, Light Mod and Display Mod accessories make the GoPro HERO 8 well worth buying.
Also, the video setting improvements such as 100Mbps, 4K at 60fps in linear mode and 1080p at 240fps make capturing the best quality videos much easier.
TimeWarp upgrades add a new creative element to your clips to stand out from the pack, as does Night Lapse Video.
Additionally, the update with HyperSmooth 2.0 means if you are an action sports enthusiast, you'll be able to film buttery-smooth videos in any environment without the need for a gimbal.
If you don't already own the GoPro HERO 7 Black and are looking for a new camera to buy, there isn't any reason (other than to save some pennies) to buy the latest GoPro, as it really is fantastic.
Final Verdict on the GoPro HERO 8 Black – 9/10
After years of testing the GoPro HERO 8 Black alongside my (now) old GoPro HERO 7, and every model since then, I can safely give it a solid 9/10 in my review.
There are a few things that don't make this action cam absolutely perfect though.
To start with while I absolutely love the idea of the folding fingers, I'm still not 100% sure of their long-term durability.
If I have no issues with them after a few months I will come back and update this review.
Secondly is the issue of the camera freezing. Every single GoPro I have ever owned has had a problem with it randomly freezing, with me having to take the battery out to reset it.
In the two weeks I've owned this camera it has frozen on me twice, both times during heavy use and after I end recording of a video. The video has always saved to the SD card though.
One thing I've noticed now though is that I can reset it by simply holding the power button without having to take the battery out, which hasn't been possible with older models.
Other than that, I haven't found any other problems with the camera that would make me dislike it. It definitely remains at the top of all action cameras in my opinion.
Overall I am extremely excited about the HERO 8. I love using it, am a huge fan of the results I can get out of filming on it, and Alesha and I will now be vlogging exclusively on it for all our future travel videos.
If you're shopping action cameras, be sure to check out the GoPro Hero 8 Black as it is definitely the top tier camera for your next adventure!
IS IT WORHT IT IN 2023? In our opinion, you have two options. Our first recommendation is that you go for the latest camera, as it really is the best in class. If this is out of your budget, then our recommendation is you actually skip the HERO 8 and go for the HERO9 instead as it offers better resolution and stabilisation. That's not to say the HERO8 isn't any good – it's fantastic, and you'll be happy if you pick this up as well.
DISCLAIMER: I was given the GoPro HERO8 Black due to being a member of the GoPro Family. I was not asked to write a review, share my experiences or paid for this article. All thoughts, opinions and levels of stoke on this camera are, as always, my own.
GoPro HERO8 Black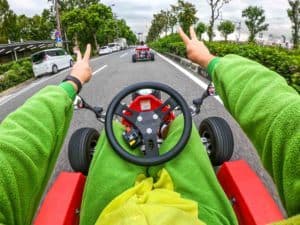 I put the camera to the test in this in-depth GoPro HERO8 Black review. Find out about all the new features, improvements & whether it's worth upgrading.
Product Brand: GoPro