To fully immerse yourself in Japanese history and culture, check out this list of amazing things to do in Nara, Japan.
Nara is the capital city of Japan's Nara Prefecture and located in south-central Honshu.
The city was the ancient capital of Japan about 1,400 years ago and is a popular destination to visit from Kyoto and Osaka.

Located around an hour away from each city, Nara is a temple-filled city with famous historical sites and shrines.
Things to Do in Nara, Japan
Nara isn't Japan's hotspot for adventure but the city carries a significant history and is worth visiting for anyone interested in seeing Japan's unique past.
While you don't necessarily need to spend a few days here, there are certainly plenty of things to see in Nara to fill your time if you want to take your time.
There is the world class Nara National Museum, festivals and forests, Nara Park, and two incredible temples: The Todai Ji Temple and the Kofuku Ji Temple.
READ MORE: Don't miss our list of the best places to visit in Japan (including Nara, of course)!
There is so much fun stuff to do. Just book a train ride into a JR Nara Station and begin exploring! Kintetsu Nara Station is the most centrally located Nara station. Or organize a tour so you can enjoy everything being planned for you.
Book a customized tour with a local guide here:
1) Visit the Great Buddha in Todai Ji Temple
Todai ji Temple is a huge temple compound that was once one of the powerful Seven Great Temples and houses one of the largest bronze statues in the world, the Daibutsu (Great Buddha).
The statue was unveiled in 752 upon the completion of the Daibutsu-den (Great Buddha Hall) built to house it.
Over the years, both have been damaged but the present statue was recast in the Edo Nara period.
The Daibutsu-den is the world's largest wooden building, though the current structure which was rebuilt in 1709, is only two-thirds of the size of the original.
Daibutsu stands at 16m high and consists of 437 tonnes of bronze and 130 kg of gold.
It's believed among historians that Emperor Shōmu ordered the Buddha to be built as a charm against smallpox, which had devastated Japan in earlier years.
Around the back of the statue is a wooden column with a hole through its base that is the same size as the Great Buddha's nostrils.
A popular belief is those who can squeeze through the hole are assured of enlightenment.
Except for the Daibutsu-den, most of Todaiji Temple can be visited for free. If you're only doing a Nara day trip, this is a must visit.
On this tour you will visit not just Nara's top historical site, the Todai ji temple but also the scenic Sarusawa pond, tour the merchant's district to learn about traditional crafts to stopping by one of the local eateries for a delicious treat!
Location: Nara Park, near Kintetsu Nara Station
Opening Hours: 7:30 AM – 5:30 PM (Apr-Oct), 8 AM – 4:30 PM (Nov-Mar)
Price: 500 yen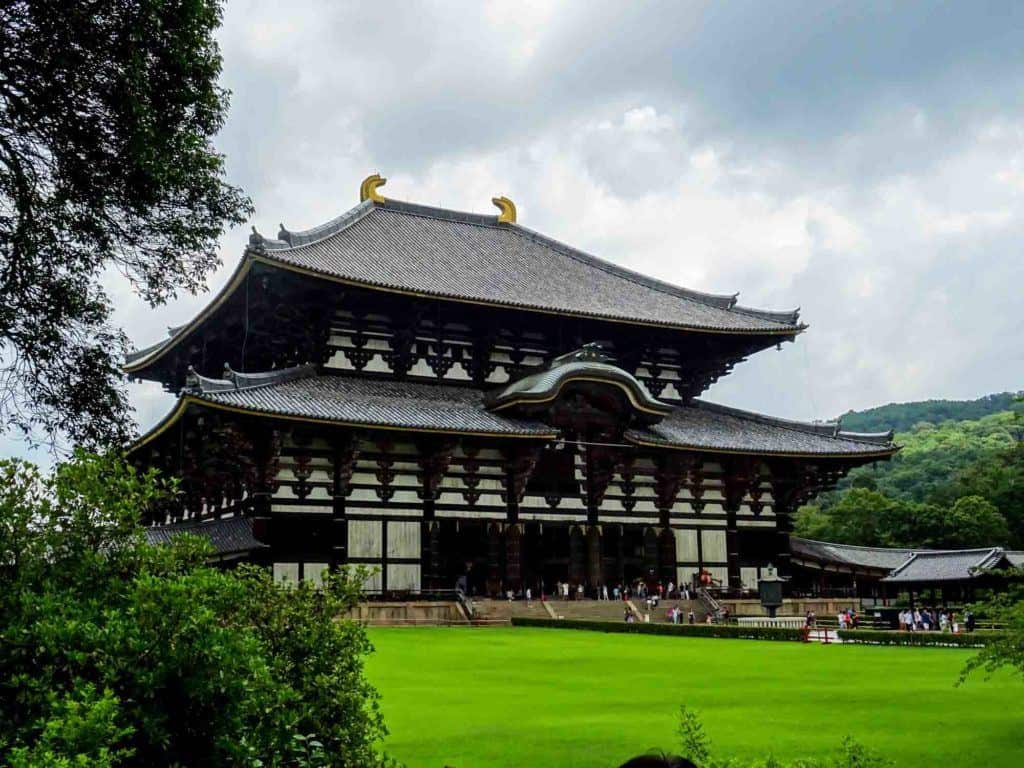 2) Admire Buddhist Art at Nara National Museum
Built in 1894, Nara National Museum is a world-class museum devoted to Buddhist art. The Nara Buddhist Sculpture Hall & Ritual Bronzes Gallery displays a selection of around 100 statues of Buddhas and bodhisattvas on rotation.
Some of the Chinese bronzes in the gallery date back to the 15th Century BC.
Nara National Museum is located on the west side of Nara Koen Park and is divided into two buildings: the older building containing the museum's permanent collection of fine Buddhist images and the new building on the east side displaying temporary exhibits.
You can buy the cheapest tickets for Nara National Museum here on Klook.
Location: 50 Noboriojicho
Opening Hours: 9:30 AM -5 PM
Price: 500 yen for permanent exhibits
READ MORE: Here's everything you need to know about travelling in Japan.
3) Meet the Deer at Nara Koen Park
You can't visit Nara and not come to Nara Koen Park to meet the deer. It really is one of the most unique things to do in Nara, Japan.
The park was established in 1880 and extends east from Downtown Nara and Naramachi running all the way to the base of the hills that rise east of the city.
While the park itself isn't all that great, it contains many other important Nara tourist attractions, including Todai ji Temple, Isui-en Garden and Kasuga-Taisha Shrine.
The park is also home to hundreds of freely roaming deer. The deer have become a symbol of the city and are designated as a natural treasure.
As many visitors feed the deer with crackers for sale around the park, the deer can get aggressive if they think you will feed them and don't avoid teasing them with food.
Location: Just east of the main street, near Kintetsu Nara Station
Opening hours: 24h/7
Price: Free of charge
Check out this half-day UNESCO Heritage tour to learn more about the Kasuga-Taisha Shrine and the Todaiji Temple!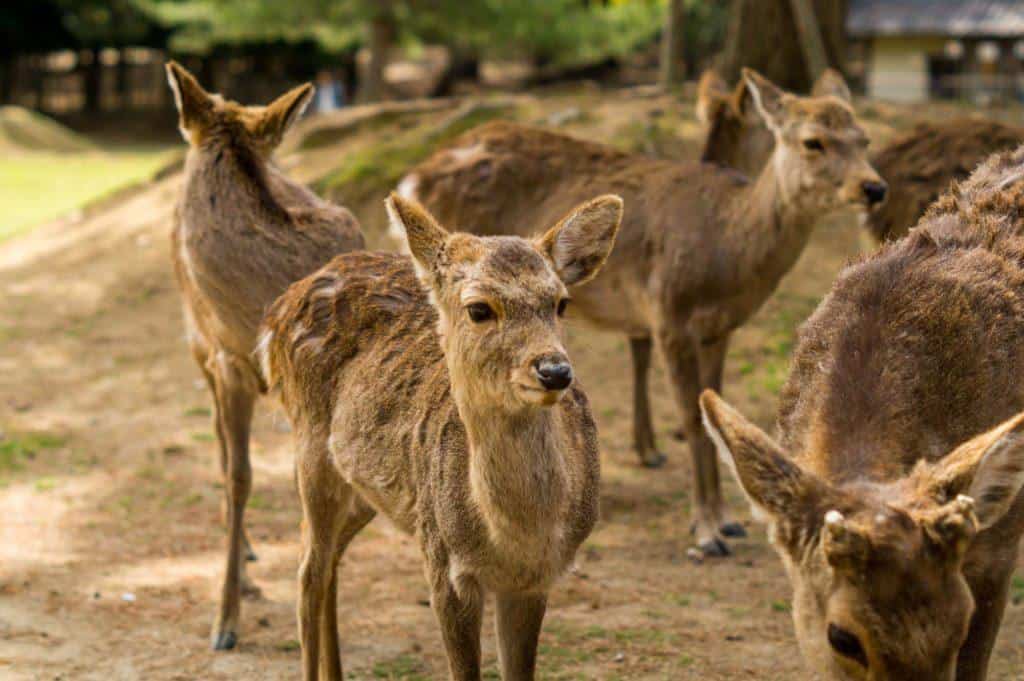 4) Observe Morning Prayer At Kasuga Grand Shrine
When Nara became the new capital in the 8th century, a shrine at the foot of Mikasa-yama was created to protect it.
According to Shinto tradition, the Kasuga Grand Shrine had to be rebuilt every 20 years and was done so until the late 19th century.
To this date, it is kept in pristine condition with many of its buildings painted vermilion with cedar roofs.
You'll see hundreds of lanterns lining the corridors which are illuminated twice a year during the Mantoro Lantern Festival.
At 9 am every morning, the public is welcome to observe Ethe chōhai (morning prayer service) held in the Naoraiden (Ceremony Hall).
Kasuga Grand Shrine is an important Shinto Shrine and is a beautiful landmark in Nara.
Location: 160 Kasuganocho
Opening Hours: 6 AM – 6 PM (April-September); 6:30 AM – 5 PM (October-March)
Price: Free of charge
5) Stay Overnight at a Temple
Of all the incredible things to do in Nara, sleeping overnight in a Buddhist temple is one of the most unique experiences on the list.
Gyokuzoin is a temple with over 1,000 years of history and offers lodging for guests who want to enjoy some prayer and ascetic practice.
The temple is located at Mt. Shigisan in Quasi National Park so you'll wake up to beautiful and fresh scenery. The lodge offers options with breakfast or dinner included.
6) Visit Isui-en & Neiraku Art Museum
For art lovers wondering what to do in Nara, we recommend a visit to Isui-en, an elegant garden divided into two parts.
The first one was created in the 17th century and reflects the style of the Edo era (1603-1868) while the other part was added in the early 20th century.
Both parts use the technique of shakkei which means borrowed scenery and incorporates the mountains behind Kasuga Taisha into the design.
The admission also covers the adjoining Neiraku Art Museum which displays Chinese and Korean ceramics and bronzes.
Location: 74 Suimoncho
Opening Hours: 9:30 AM – 4:30 PM
Price: 650 yen
7) Kofuku ji Temple and National Treasure Museum
Kofuku Ji Temple is one of the oldest and most special Buddhist temples in Japan, which dates back over 1,300 years.
Tour the halls and pagodas of the Kofuku Ji Temple, and then check out the fascinating Treasure Museum.
This museum was reopened in 2018 and houses Kōfuku-ji's most important works of art with many dating back to the 8th century that have survived destruction over the ages.
For those interest in Buddhist sculpture and art, this museum is one of the top places to visit in Nara.
The main attraction is the sculpture of Ashura, a deity taken from Indian mythology, who is presented here with grace and composure despite usually being a fierce figure.
Photography is not allowed inside the museum.
Address: 48 Noboriojicho, just east of Kintetsu Nara Station
Opening Hours: every day from 9 AM – 5 PM
Admission: 600 yen for the National Treasure Museum; 300 yen for the Eastern Golden Hall (800 yen combined ticket)
Website: https://www.kohfukuji.com/english/
8) Enjoy Matcha at Mizuya-chaya
While you're running smashing all this list of Nara things to do, take a minute of rest at this brook-side clearing between Nigatsu-dō and Kasuga Taisha.
Stop by and try a cup of matcha, some onigiri (rice balls) or a bowl of udon.
If you're in Nara during the warm seasons, sit outside and enjoy kakigōri, a type of dessert made from shaved ice topped with condensed milk, sweet red beans or fruit-flavoured syrups.
Location: 30 Kasuganocho
Opening hours: every day from 10 AM – 4 PM (closed on Wednesdays)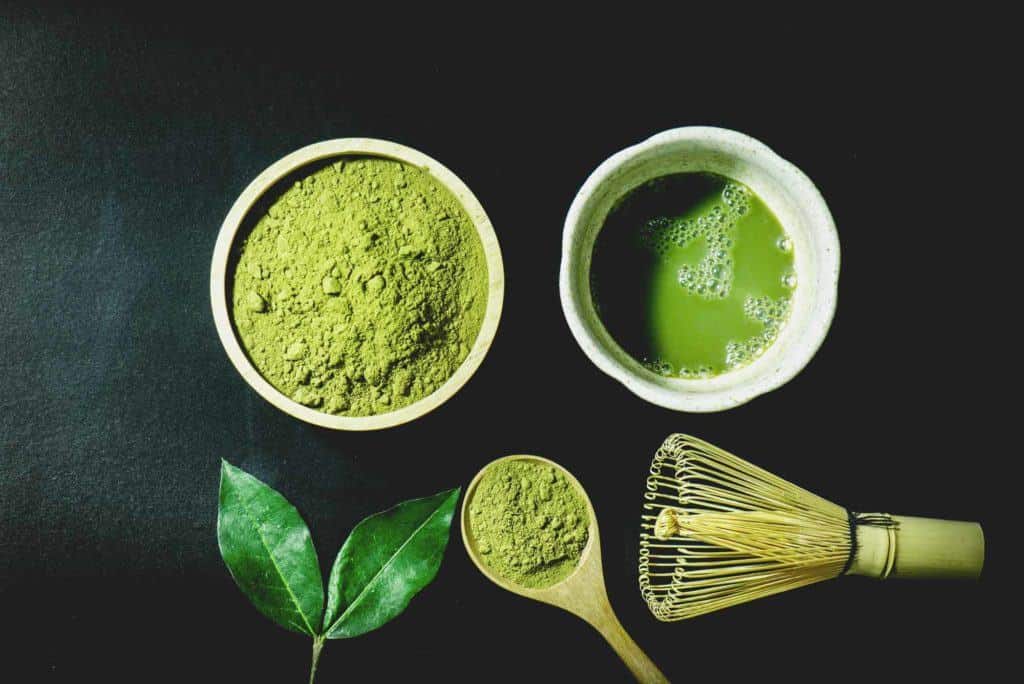 9) Sample Nara Specialities at Hirasō
You can't have a good Nara, Japan guide without offering some specialties of food to try.
At Hirasō, you can sample some local Nara specialties such as kakinoha-zushi, a pressed sushi wrapped in persimmon leaf – but don't eat the leaf!
You can also try chagayu which is a rice porridge (or congee) made with roasted green tea.
There's also a kiosk in front of JR Nara Station selling kakinoha-zushibentō (boxed set meals) as this special form of sushi was originally a preservation technique that allows it to last up to three days.
Location: 30-1 Imamikadocho
Opening hours: every day from 11 AM – 8 PM (closed on Mondays)
10) Explore Dorogawa Onsen
At night, the streets are lit up with strings of lanterns and during the day, you can expect some peace and quiet here in Dorogawa Onsen.
Enjoy some serenity in the famous local hot springs and stroll across the many brightly painted bridges that cross the river.
You can also hike up the nearby suspension bridge which is one of the largest in Japan and take in the views of the town.
The bridge crosses Mitarai Valley and many pilgrims come to hike here to enjoy the surrounding mountains that offer mining trekking paths, rivers and waterfalls.
11) Visit Asuka Village
Asuka Village is located in central Nara Prefecture and is located just south of Nara city, and in my humble opinion, is one of the best things to do in Nara.
Asuka is where the early Japanese nation took root and its first permanent capital. During the Asuka period (late 6th century to early 8th century), the area

Today, Asuka reflects the legacy of the era and its rural landscape of rice fields, orchards and traditional kominka houses are surrounded by temples and burial mounds.
Omiwa, which is one of the oldest shrines in Japan, is also found in Sakurai city in this area.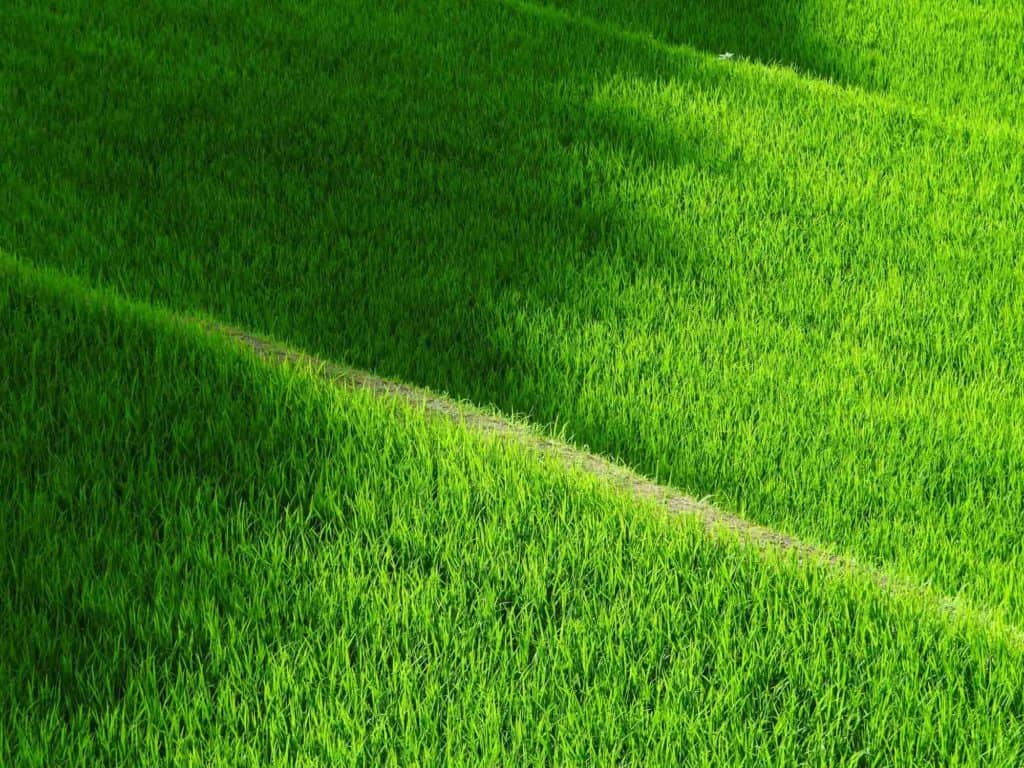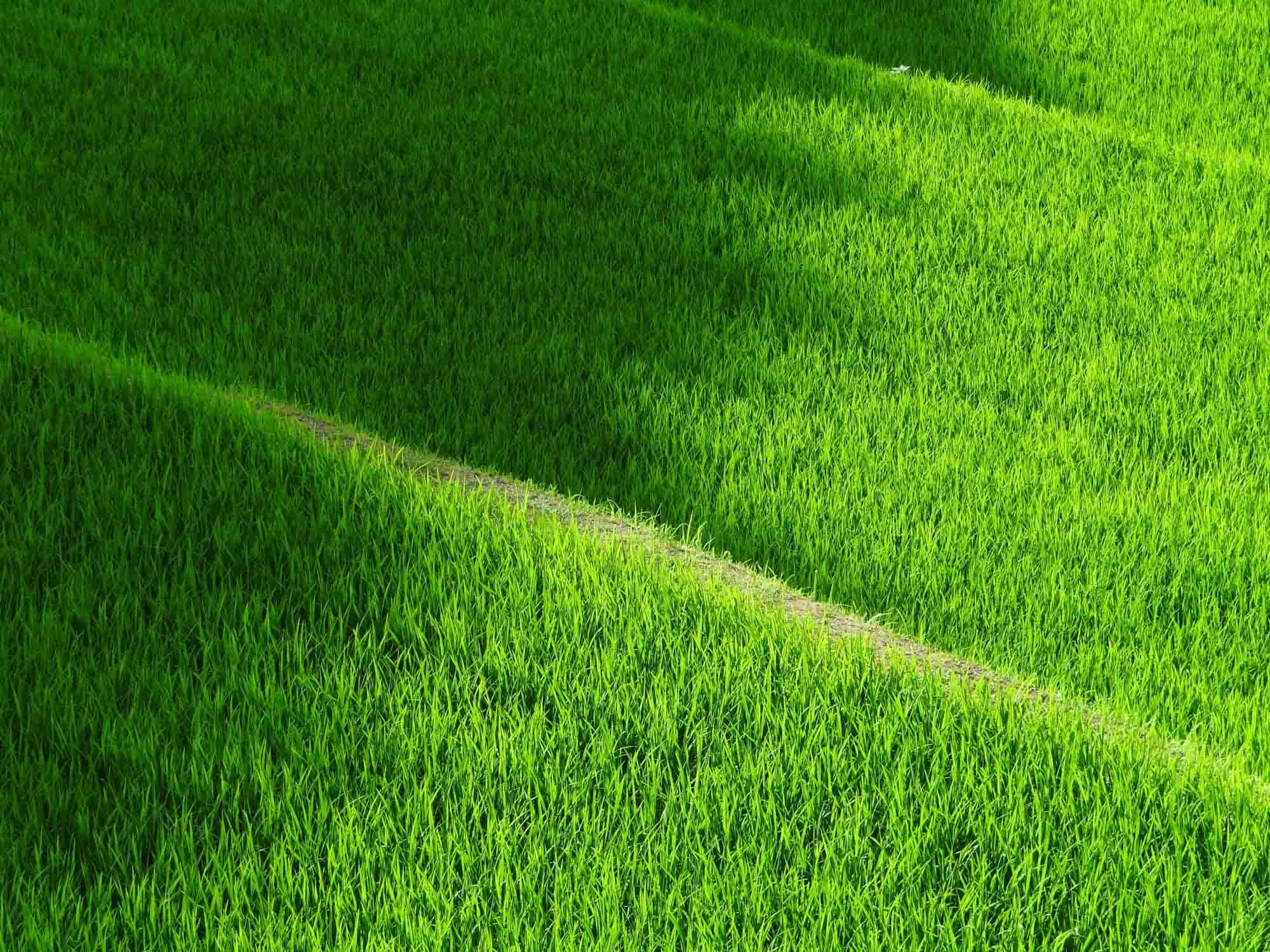 12) Do a Farm Homestay in Asuka
For those wondering what to do in Nara, Japan that is going to be completely different to anything else, this is it!
You can do a rural farm stay in Asuka and learn about the traditions of rural Japan while being nestled against the foothills of the Kumano Mountains.
At this particular homestay, the owners are grow vegetables on their farm so you can expect to be treated with delicious meals throughout your stay.
This is one of the most unique things to do in Nara if you want to get off the beaten track and interact with locals away from the tourist track.
13) Bathe in Kasugayama Primeval Forest
Forest bathing, yes, it's a thing, is an opportunity to return to nature and explore the mountain and forest – but it's not what you think.
In Kasugayama Primeval Forest in Nara (walking distance from Nara Park), a qualified guide will take you on a 3 to 4-hour hike of the forest, explaining the benefits of being back in nature.
You can inspect plants and insects up close with a magnifying glass and immerse yourself in the natural surroundings.
The hike's primary focus is on the experience – to absorb and be still in that moment, listening to the sounds of the forest.
You'll enjoy a delicious lunch from a local bakery and some tea before you make your way back down.
The forest is also one of the eight historical monuments that make up the entire UNESCO World Heritage Site of ancient Nara.
14) Visit Mt. Yoshino for the Best View In Nara
Mt. Yoshino is an infamous cherry blossom viewing spot in Nara that contains around 30,000 trees that blossom.
The expression hitome senbon, which means 'a thousand trees at a glance', comes from here since you can see 1,000 cherry trees in bloom at once. It's an amazing thing to see in person, a Nara must see!
If you're wondering what to see in Nara during winter, this spot is still a hit!
Visitors can take in the stunning snowy landscapes in winter, see the hydrangeas during the rainy season in June, appreciate new green leaves in summer and falling foliage in autumn.
15) Watch Fire And Water Ceremonies At Tōdai-ji
Shuni-e, which means 'ceremony of the second month', is a ceremony held each year at certain Buddhist temples in Japan.
Nara's Shuni-e is one of the more popular and well-known ceremonies and is held between 1 March and 15 March annually.
The ceremony is a fire festival where the monks of Tōdai-ji parade huge, flaming torches around the balcony of Nigatsu-dō for 10 nights straight, raining embers on spectators to purify them.
The following day, they draw water from the temple well and at 2 am, they offer it to Kannon (the Buddhist goddess of mercy) and the public.
Location: 406-1 Zoshicho
Opening hours: every day from 8 AM – 5 PM
16) Visit Another Spectacular Temple, Hōryū-ji
Hōryū-ji (Temple of the Flourishing Law) is a Buddhist temple that was once one of the powerful Seven Great Temples in Nara.
It was founded in 607 by Prince Shōtoku, who many consider being the patron saint of Japanese Buddhism.
The temple is one of the oldest in Japan and is renowned as a repository for some of Japan's rarest and most outstanding examples of early Buddhist sculpture.
You can pick up a detailed map and guidebook in English to lead you through the temple's two parts: Sai-in (West Temple) and Tō-in (East Temple).
Upon entry, you'll see the Kondō (Main Hall) on your right – be sure to look up to see the incredible carvings of mythical beasts on the eaves – and a pagoda on your left.
Both are considered the oldest of their kind, though they have been repaired over the years.
Over in Tō-in, the Yumedono (Hall of Dreams) was built in 739 as a place to pray for the repose of Prince Shōtoku's soul.
Yumedono houses the Guze Kannon, a 7th-century sculpture of the Kannon carved from a single piece of camphor wood and sheathed in gold leaf.
Location: 1-1-1 Horyuji Sannai, Ikaruga, Ikoma District
Opening hours: every day from 8 AM – 4:30 PM
17) Check Out Another Fire Festival on Nara's Hillside
The Wakakusa Yamayaki is an annual festival where the grass on the hillside of Mt. Wakakusa-yama is set on fire.
The mountain is located at the eastern end of Nara Park and can be seen throughout the city when it is set alight.
The origins of this festival are unclear but Nara's three big religious institutions, Tōdai-ji, Kōfuku-ji and Kasuga Taisha, come together to set alight Wakakusa-yama.
After this, an awesome fireworks display follows. The whole city lights up and then the local fire brigade puts out the fire.
The festival takes place every year on the fourth Saturday of January but can be delayed in the case of bad weather.
18) Enjoy an Open Air Performance in May
Kofukiji Temple holds Takigi Noh, a type of stylised dance-drama. The performances bring to life culture and history against a backdrop of flaming bonfires.
Noh is one of Japan's oldest dances and performances tell tales from Japan's rich folklore. The performers wear masks to take on various characters such as elderly people, children and ghosts.
Since their faces are hidden, the artistry of a Noh performance is expressed only through physical movement.
This special performance in Nara is only held annually in May at Kōfuku-ji on the third Friday of May and Kasuga Taisha on the third Friday and Saturday of May.
Nara Travel Guide
To help you make the most of your time in this city, we've put together this mini Nara travel guide complete with where to stay in Nara and some great restaurant recommendations.
Most places are within walking distance or a quick ride on public transport from Nara Station, the main transport hub.
Best Accommodation – Where to Stay in Nara
While most people may only consider a Nara day trip, to fully explore everything the city has to offer, you should consider staying at least one or two nights.
With a variety of styles of accommodation, there are plenty of budget-friendly to luxury options for anyone considering where to stay in Nara.
You'll find that all accommodation options in Nara will offer clean and comfortable rooms with free wifi. Don't expect places to be too spacious as space, in general, is limited in Japan.
For a unique experience, consider staying at a traditional ryokan.
The Best Hostel in Nara – Yuzan Guesthouse
This guesthouse is a cosy option for travellers wanting to stay near the best Nara attractions.
There are only a few rooms as it is more of a guesthouse than a hostel. There is also a kitchen if you'd like to do some cooking.
Yuzan Guesthouse has a 10/10 rating on Hostelworld, reviewed by over 90 guests. That's pretty incredible! Travelers love the homey feel and affordable price.
The Best Budget Accommodation for Couples – Nara Royal Hotel
Nara Royal Hotel is a large hotel that offers more budget-friendly options for couples. The rooms are surprisingly spaciously (especially for Japan) with comfortable beds and a large bathroom.
The hotel also has a sauna, Jacuzzi and a selection of four restaurants to choose from. There's also a large tea lounge with a beautiful view of a waterfall.
Guests can take advantage of the free shuttle going to the Deer Park or free parking near the hotel if you wish to drive.
Best Mid-Range Hotel – Onyado Nono Nara
This is a great base to explore everything Nara has to offer. The hotel is located next to Nara Station and offers a very relaxed Japanese style hotel featuring comfortable rooms with a flat screen TV, wi-fi and linen.
There's a beautiful onsen (hot spring bath) for guests to use though it can get quite crowded and guests with tattoos are not allowed to use it.
As a bonus, Onyado Nono Nara also offers free ramen after 9 pm!
Best Luxury Hotel In Nara – Tsukihitei
For those visiting Nara with a high-end budget, this is easily the best luxury accommodation option.
Tsukihitei is a ryokan which is a traditional style inn that typically features tatami-matted rooms, onsen and other communal areas for guests to wear their yukuta (Japanese robes).
Breakfast and dinner is included in the stay as well as robe rental.
Tsukihitei is located in a serene environment surrounded by nature on top of the mountain.
Privacy is valued here so you have the option of having your meals in a private room and even booking one of the two private onsen.
While you shouldn't expect luxury on the same standard as international chain hotels, Tsukihitei is a special place located near some of the major Nara sightseeing spots such as Kofuku-ji Temple and Naramachi.
Best Restaurants In Nara
You can't visit the Kansai region without trying okonomiyaki so make sure you head to Surugamachi no Okonomiyakiya to try this delicious dish. The restaurant is small and simple but that's really all you need.
If you are still on a mission to find another delicious okonomiyaki restaurant, check out Parco which offers an awesome lunch menu with homemade gyozas, fried chicken, rice, pickles and miso soup.
Wakakusa Curry is a great place to try some hot, flavorful curries and hot dishes like noodles and soups.
Lovers of tuna should try Maguro Koya, a little restaurant run by a couple for over 40 years. The restaurant is devoted to tuna and serves it in many different ways.
If you're a little tired of Japanese food, head over to Sakura Burger, an awesome burger joint that serves juicy patties on toasted buns loaded with your choice of toppings. You can also get hot dogs and sandwiches here!
DISCLAIMER: Some of the links in this article are affiliate links, which means if you book accommodation, tours or buy a product, we will receive a small commission at no extra cost to you. These commissions help us keep creating more free travel content to help people plan their holidays and adventures. We only recommend the best accommodations, tours and products that ourselves or our fantastic editorial team have personally experienced, and regularly review these. Thanks for your support, kind friend!