From viewing the biggest zoo in the country to enjoying a pint of freshly brewed beer at the Beer Museum, here's our list of the absolute best things to do in Sapporo, Japan.
Japan is a top destination for tourists, with many attractions in Hiroshima, Kyoto, and of course, the beautiful island of Hokkaido.
The capital of Hokkaido, Sapporo, is a bustling commercial hub with so much to offer for tourists like shopping spots, sightseeing, festivals and events, and great Hokkaido delicacies.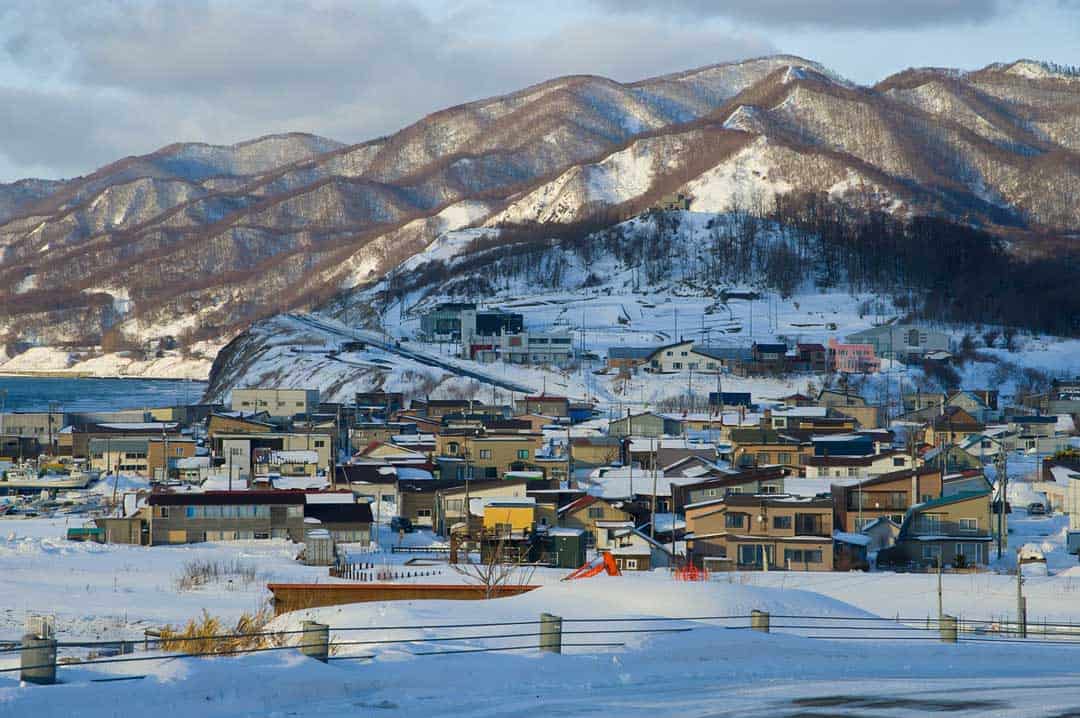 Our Guide to the Best Things to Do in Sapporo
While making your plans to visit the best things to do in Sapporo, remember to include Japan's greatest winter festival – Sapporo Snow Festival – that is held annually every winter, so don't forget to pack your winter clothes.
Along with this amazing event, here are 18 awesome things you can do in Sapporo:
Sapporo TV Tower Observation Deck
Built in 1956, the Sapporo TV Tower is smack dab in the heart of Sapporo city, towards the end of Odori Park that divides the city into North and South.
With its height of 90 meters, it offers a magnificent 360-degree view of the city and a great vantage point to watch the festivities going on in Odori Park, such as the Snow Festival.
On a clear day, the observation deck will offer great views spanning wider than the city toward the Sea of Japan and makes for amazing photos of winter decorations in the Park and the city lights at night.
The Sapporo TV Tower is connected to an underground shopping town – Aurora – filled with great shops and merchandise where you can shop to your heart's content. How cool is that!
Address: 1 Chome Odorinishi, Chuo Ward Sapporo (inside Odori park)
Opening hours: every day from 9:00 AM – 9:50 PM
Price: Adults 1000 yen, Kids age 6-15 500 yen, Kids 5 and under FREE
Website: https://www.tv-tower.co.jp/en/
Reservations can be made to access the Tower after closing.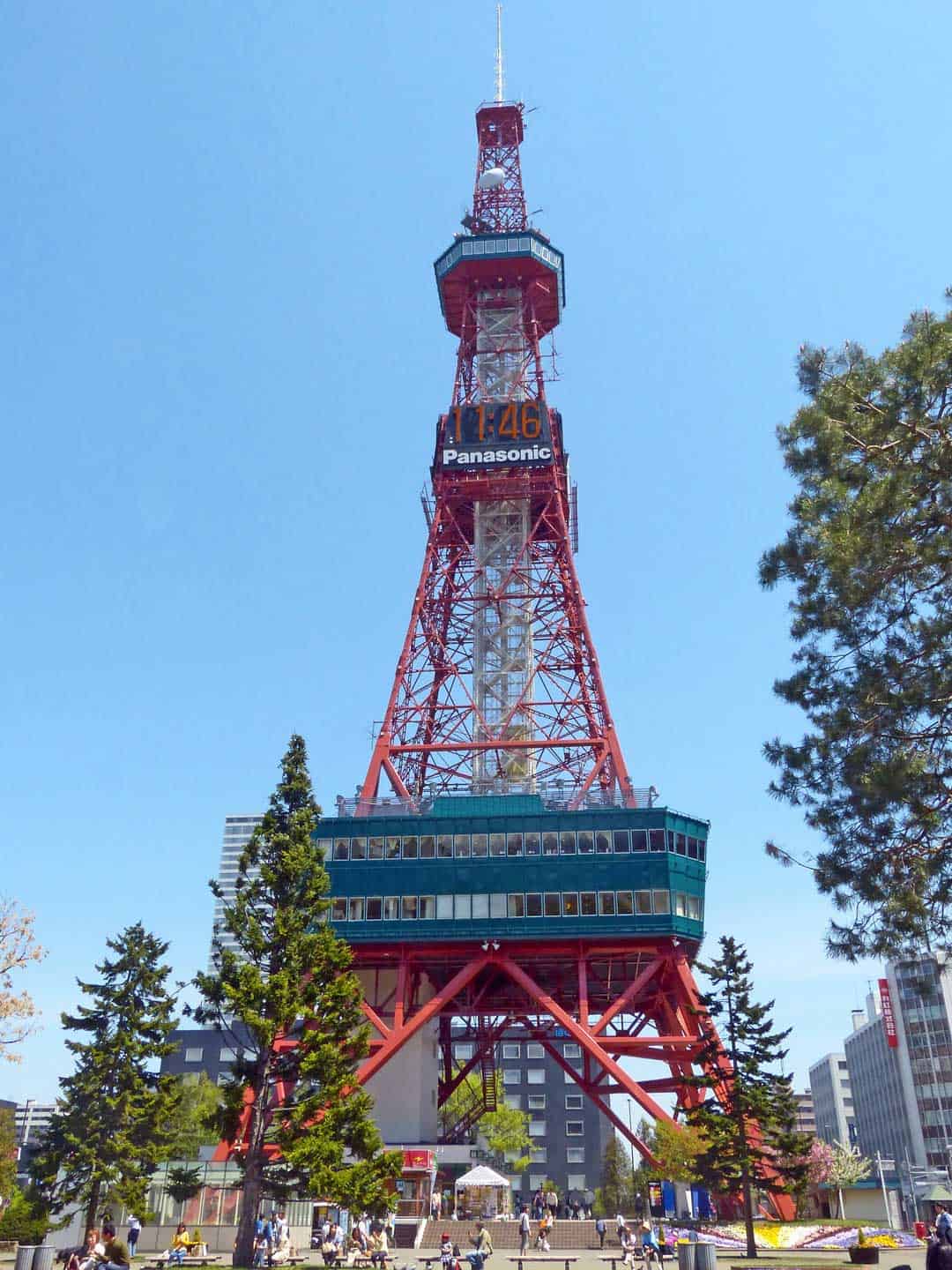 Odori Park
It may not look like it at first, but Odori Park is one of the best parks in Japan, with a lot of activities to do for the day.
Odori Park spreads over a space of 15 blocks and is also the location of the biggest winter event, the Snow Festival, held every year.
It is referred to as a park but it is more of a street located in the middle of the business district.
Along with it, you will find locals and tourists relaxing and taking strolls in the park, taking a break from the bustle of the city.
The TV Tower is located at the other end of the park.
You'll find magnificent flower gardens, extensive selections of trees, fountains, and sculptures here.
You can experience the seasons change through the colors of the plants and trees.
The park is among the magical places to visit in Sapporo in autumn since that's when it transitions into orangish and brown fall shade creating a spectacular environment only imagined in the fantasy world.
Opening hours: the park is accessible for 24 hours every day.
Price: Free
Sapporo Beer Museum
While you are on your quest to discover the best Sapporo attractions, you can go for a break and get a taste of freshly brewed draft beer directly from the factory.
The local brewers showcase their skills with super smooth and enriched beer that goes perfectly with the local cuisine.
Here you will get a two-hour tour through the Sapporo beer museum and distillery; learning the history of beer making in Japan, such as the most popular brand named after the city, Sapporo.
The museum is also home to the Sapporo Beer Garden, a host of restaurants and beer halls with great food; you can eat to soak up the Sapporo beer you drink (there are barbecued lamb, grilled vegetables, and local cuisines like the Genghis Khan).
The Sapporo Beer Museum is a must-see for every beer aficionado.
Address: 9 Chome-1-1 Kita 7 Johigashi
Opening hours: Tuesday – Sunday from 11 AM – 8 PM
Price: admission to the museum and garden is free, but the guided tour costs 500 yen.
Sapporo Clock Tower
This landmark is one of the more famous Sapporo tourist attractions.
The clock tower is a great symbol of Sapporo. Constructed in 1878, the clock tower represents the history and culture of the city, especially during colonial times.
The first floor serves as a museum with great displays of the history of the building, and a display hall on the second floor.
There is also a spacious ceremony hall and an exhibition room.
The clock tower has a bell that chimes every hour to indicate the time and has a great architecture whose history you can learn about during your visit.
Address: 2 Chome Kita 1 Jonishi, Chuo Ward Sapporo
Opening hours: every day from 8:45 AM – 5:00 PM
Price: 200 yen
Mount Moiwa
You cannot leave Sapporo without experiencing the fabulous panoramic views of the city, the Mashike Mountains, and Ishikari Bay from Mt. Moiwa.
The views from the top of the mountain are believed to be one of the best night views in Japan, alongside those from Nagasaki and Kobe.
To get to the top of the mountain, you can hike your way up if you are a nature buff, or you can take a cable car across the ropeway from the bottom and take a second one up to the top of the mountain.
The view up there will be fantastic, and you can be sure to get perfect photos to remind you of your trip to Japan.
It is definitely one of the top things to do and a crucial part of Sapporo sightseeing experience.
Opening hours: 24h/7
Price: access to the mountain itself is free, but the charges for the cable car ride are 2100 yen for adults (one way).
READ MORE: Click here to get the best up-to-date information, tips, itineraries and guides for travelling in Japan.
Tanukikoji Shopping Arcade
It is impossible to visit another country and not do some shopping, whether for souvenirs, clothes, or artefacts.
Apart from photos, how else will you be able to show your friends at home the fantastic things to do in Sapporo?
The shopping arcade is approximately 1 km long with almost 200 shops where you can shop to your satisfaction, in any season of the year since it is roofed.
There are plenty of new and old shops, souvenir stores, bars, and great eateries and restaurants with all varieties of Japanese food to get you your fill of Japanese cuisine.
For a night out in the city center, you can pop into one of the bars, get your karaoke on in the most authentic of ways, and guarantee a night of laughter and serenading.
Visiting this shopping arcade is worth putting on the list of things to do in Sapporo, at least before you leave.
Address: 060-0062 Hokkaido, Chuo Ward Sapporo
Opening hours: 24h/7
Susukino
If you are looking to indulge in Sapporo's nightlife, Susukino is a must-visit!
This is definitely the neighborhood you want to be in, especially if it is your first time in Japan.
It has some of the best restaurants, pachinko, cinemas, bars, and karaoke to give you a fun and awesome night to dance, sing, and eat your stress away.
If you came on the trip with your kids, leave them in the hotel with a babysitter and enjoy a night out, especially with a classic Sapporo ramen dinner and karaoke bars to get your fun going.
Susukino is considered to be one of Japan's top entertainment districts that offer flashing neon lights, good food, good company, a lively and vibrant environment, shopping arcades, games, clubhouses, casinos, and so much more.
Sapporo Art Park
Museum lovers might be wondering what to see in Sapporo but you will pleasantly surprised by Sapporo Art park.
This is the ideal place for art lovers combined with the great outdoors: there are about 73 large art pieces by great artists scattered all around the park, basically making it an outdoor art gallery.
The gardens in the park are also exquisite, as most parks in Japan are, a combination that makes for a great stroll to view the extraordinary sculptures and enjoy the peace and calm.
There is also a museum and various other beautiful buildings on the compound. It is a great place to unwind and spend the day – great company would come in handy too.
Opening hours: every day from 9:45 AM – 5 PM; a tour takes about two hours
Price: Free but there are fees to enter the sculpture garden and other special exhibitions. More details on website.
Go Skiing In Sapporo Teine Ski Resort
Sapporo is well known for the winter sports, with Mount Teine being the venue for the 1972 winter Olympic Games and the Olympic torch still standing in the resort.
The resort offers a variety of ski trails to suit the levels of skiing for everyone, from beginners to advanced levels.
It can be accessed by train or bus, and there are plenty of hotels around the area that offer adequate accommodation, so that is one less thing to worry about.
Head on out to Sapporo and make skiing one of the things you get to do during the winter.
If you don't know how to ski, book an 1-hour long ride on a snowmobile!
Opening hours: the best time to ski is during the winter season, ideally between mid-November to early May.
Price: tickets are sold as follows: full day – 5200 yen, half day – 4000 yen, and evening – 2000 yen.
Former Hokkaido Government Office
Also known as the Red Brick Government Building, this office is a charming place to visit and learn about the history of Sapporo and see the beautiful fall colors in Hokkaido.
It is a great historical building that is well-loved and revered by the locals.
It houses the government offices of Hokkaido.
The building has an American style architecture designed with glass made in the Meiji era, to protect it from the cold.
Learning is also one of the many things to do in Sapporo.
If you love exploring the history of places, drop by this office sometime during your stay and listen to the volunteers explaining the museum and history of the locality and what makes the building so esteemed.
Opening hours: 8:45 AM – 6:00 PM
Price: Free
Sapporo City Maruyama Zoo
Maruyama Zoo is proceeded by a staunch reputation as the largest zoo in the country.
It has a wide variety of animals, and you can have a lot of fun, especially with your children.
It is home to over 170 varieties of mammals, birds, and reptiles: there are kangaroos, deer, monkeys and apes, timber wolves, and so many other creatures that you are exciting to see.
The major selling point for this zoo is the polar bear enclosure.
Who wouldn't want to see one anyway?
It is said to be rather small, but that only means that it is rarely crowded, especially on weekdays.
Address: 3-1 Miyagaoka, Chuo Ward Sapporo
Opening hours: every day 9:30 AM – 4:30 PM
Price: Adults 600 yen, children 15 and under FREE
Sapporo Satoland
This agriculturally themed amusement park opened in 1995.
It was made famous by the Sapporo Snow Festival: one of the phases take place here because of its vast snow slides.
Within the amusement park, there are restaurants and shops, where visitors can indulge in fresh vegetables and fruits grown around.
Events can also be held at meeting rooms and the Satoland Interchange hall.
During summer and the fall, flowers in the gardens bloom spectacularly, and visitors can take carriage rides around the grounds, while children have fun riding bikes around.
Address: 584-2 Okadamacho, Higashi Ward
Opening hours: every day from 9 AM – 6 PM
Prices: Free
Moerenuma Park
Moerenuma Park is located just outside of Sapporo and is surrounded by marsh and covered in beautiful green spaces.
There are several human-made features designed just for Moerenuma Park, such as the glass pyramid building called Hidamari that features a gallery dedicated to the work of the park's designer Noguchi.
Mount Moere was built just for Moerenuma Park to offer great views of the surrounding areas. The Sea Fountain is a major attraction for the daily shows – it shoots water 25 meters into the air.
An artificial sunbathing area called Moere Beach is accessible to the public in the summer. There is also a great playground for the youthful to play in and have fun, so it is a place for the whole family.
Opening hours: The east entrance opens at 7 AM – 10 PM; the west and south gates open at 7 AM – 7 PM, and are closed during the winter season.
Price: Free
Hokkaido Shrine
Built in 1869, this Shrine exists as a dedication to Shinto deities who are believed to have offered guidance and strength to the pioneers as they cleared through the forest that surrounds it.
It also served as a location where people would meet.
It continues to serve as such for the locals, especially on New Year's Day, the start of spring, and during traditional ceremonies like exorcism and weddings.
The shrine is rich with nature. Every year, tourists are drawn to it especially in the spring to see the cherry blossom in its spectacular beauty.
If you have scheduled your trip to Japan in June, you should definitely list Hokkaido Shrine as the things to see in Sapporo.
The three-day Sapporo festival of the shrine will mesmerise you.
A procession of people carrying with them flutes, drums, and symbols representative of the four deities of the shrine go through the streets to signify a new season is beginning.
Address: Maruyama district
Opening hours: the shrine opens at 6:00 AM on some days and others at 7:00 AM and closes at 4:00 PM
Price: Free
Indulge In Local Hokkaido Cuisine
One of the best parts about traveling to another country is getting a chance to enjoy the local cuisine in the local area made by locals.
Hokkaido, and thus Sapporo, are best known for great seafood production and unique local delicacies like sapporo ramen, dairy products, soup curry, and mutton barbecue.
All of these delicacies are served with a great selection of fresh vegetables and savory rice.
There are plenty of restaurants to choose from, but some of the most recommended ones include Soup Curry & Dining Suage, Daruma Honten, Sapporo Beer Garden, and Gotsubo.
Break a few diet rules and eat your heart out in any of these restaurants and you will love it.
Opening hours: most of the establishments mentioned above open in the early evening hours around 5:00 PM until around 3:00 AM.
Price: the prices of food depend on the establishment, but the range of a dining budget in these places would be between 2,000 and 3,000 yen
Tour The Ishiya Chocolate Factory
If you have a sweet tooth, or just want to spoil yourself while on vacation in Sapporo, then you must take a tour of the Ishiya Chocolate Factory.
Take a tour of the facility to find out how the signature treat of white chocolate (also referred to as Shiroi Koibito) is made, or even spoil yourself with some, but to a reasonable degree of course.
There is an onsite restaurant within the factory where you can indulge in a cake buffet (yes, a dream come true!) and enjoy a robot show and a toy museum within the same premises.
You may also get an opportunity to observe the process of chocolate making in the factory, as well as a hands-on workshop to create your own cookies.
It is a delight to bring your youngsters here, though you may have your hands full with sugar-induced energy.
Address: 2 Chome-11-36 Miyanosawa 2 Jo, Nishi Ward
Opening hours: every day from 9 AM – 6 PM, with final admissions accepted at 5:00 PM
Price: admission to the factory itself is free, but for the observation of the process and making of the chocolate, a fee of 600 yen is required.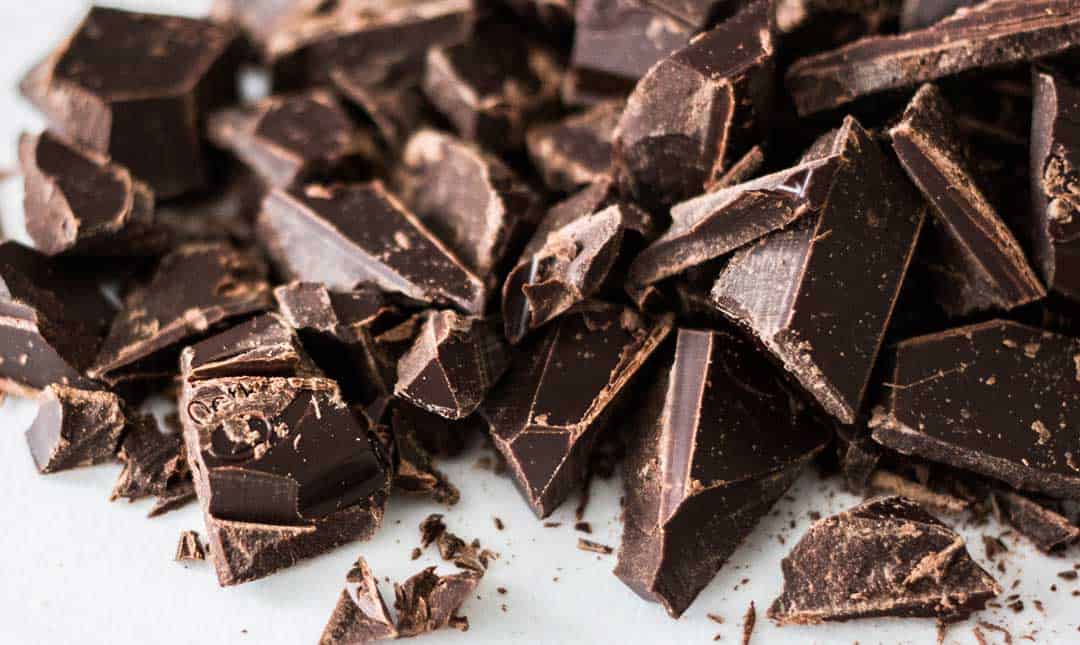 Hokkaido University Botanical Garden
One of the best landmarks in the city is the Hokkaido University Botanical Garden.
Established in 1886, this large green space is full of landscaped gardens, colorful flowers, and gorgeous trees.
In autumn, enjoy the vibrant fall colors as the leaves change. In summer, spread out on the lush green grass for a picnic.
The gardens cover a total of 13.3 hectares and are centrally located in the city center, just 10 minutes walking distance from Sapporo Station.
Address: North3, West8, Chuo-ku, Sapporo, 060-0003, Japan
Hours: 9:30am – 4:30pm, closed Mondays
Price: 420 yen
Attend The Sapporo Snow Festival
If you are still undecided on what to do in Sapporo, this popular event should help you make up your mind.
Sapporo Snow Festival is a distinctive winter event held once a year in February; it lasts seven days and features amazing snow sculptures and lights.
Every year, the turnout gets larger as the event draws people from all over the world to either compete in the contest or watch and enjoy the festivities.
It began as a display of six snow statues made by high school students in Odori Park and has grown to possess some of the most fun things to do in Sapporo in winter.
Opening hours: It is staged in three sites: Odori Park, where famous large snow sculptures are exhibited – some as high as 15 meters – is lit at 10:00 PM every night throughout the festival.
At the second site, Sukusino, approximately 100 sculptures are exhibited and lit daily throughout the festival at 11:00 PM. Both Odori and Sukusino are sites of attractions in Sapporo that are centrally located in the heart of the city.
The third one, Tsu Dome Site, less centrally located, is family-oriented with snow slides, rafting, and more sculptures.
Price: Free
There are food stands and an events stage inside the dome, which is open daily from 9:00 AM to 5:00 PM during the festival.
If you want to have a clear view of the Snow Festival, you should head on to the TV Tower's observation deck, where the closing hours are extended from 8:00 PM to 10:30 PM throughout the duration of the festival.
Tell Us Your Thoughts on What to Do in Sapporo
There is an endless list of things to do in Sapporo. The city has countless attractions that any tourist will be delighted to enjoy.
If it is not enjoying the Snow Festival and skiing in winter, you can watch the flowers bloom in autumn and the fall.
If it is not learning the rich historical culture in the museums of Sapporo, you can satisfy your sweet tooth with white chocolate, or play with your kids at the amusement parks.
The local foods and cuisines are amazing and you will be spoilt with choices to decide what souvenirs to take home.
Sapporo is the best vacation spot to give you the much needed break you long for.
Have anything to add to our list? Leave a comment below and let us know!
DISCLAIMER: Some of the links in this article are affiliate links, which means if you book accommodation, tours or buy a product, we will receive a small commission at no extra cost to you. These commissions help us keep creating more free travel content to help people plan their holidays and adventures. We only recommend the best accommodations, tours and products that ourselves or our fantastic editorial team have personally experienced, and regularly review these. Thanks for your support, kind friend!