Athens is a city that divides opinion. While some revolt at the overwhelming amount of graffiti and anti-authoritian slogans that plaster the streets, others revel in it. We fall in the latter group, and found the captivating street scenes of Athens held a hypnotising effect on us.
Once we had visited some of the best things to do in Athens, we extended our stay in the city, and ended up spending our days simply walking the narrow alleyways and exploring the various neighbourhoods. We ate cheap food, drank delicious coffees, climbed hills and wandered the streets aimlessly. Of course, Alesha also snapped hundreds of photos as we went.
From Psiri to the Plaka, Exarchia to Anafiotika, each neighbourhood held different vibes and curious insights into the crumbling city.
Having fallen in love with the hectic, anarchic and cosmopolitan energy of Athens, we've compiled this photo essay of the various street scenes we encountered during our five-day stay. While some people warned us to leave Athens as soon as possible, we personally cannot wait to return, and will do so as soon as possible…
Our Favourite Street Scenes Of Athens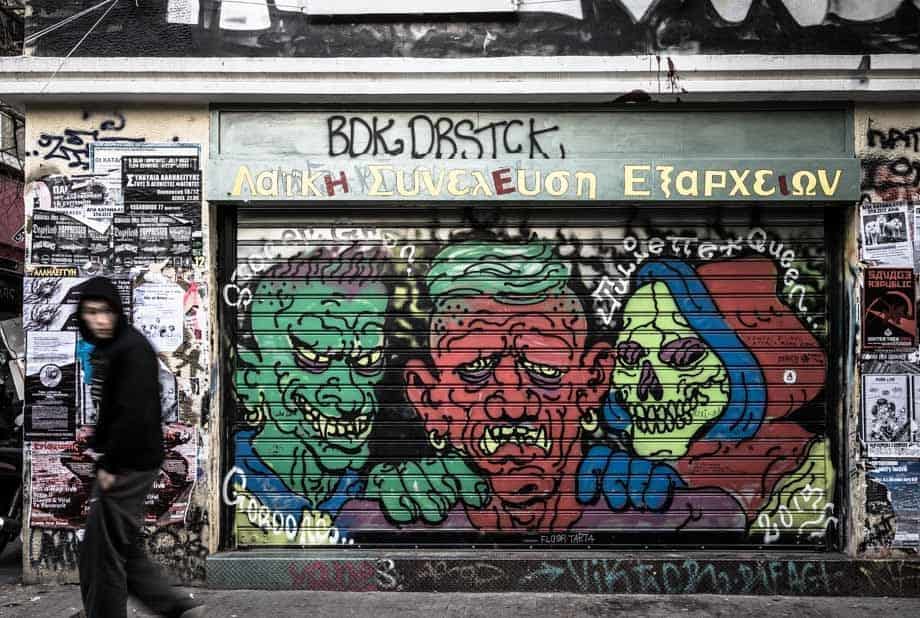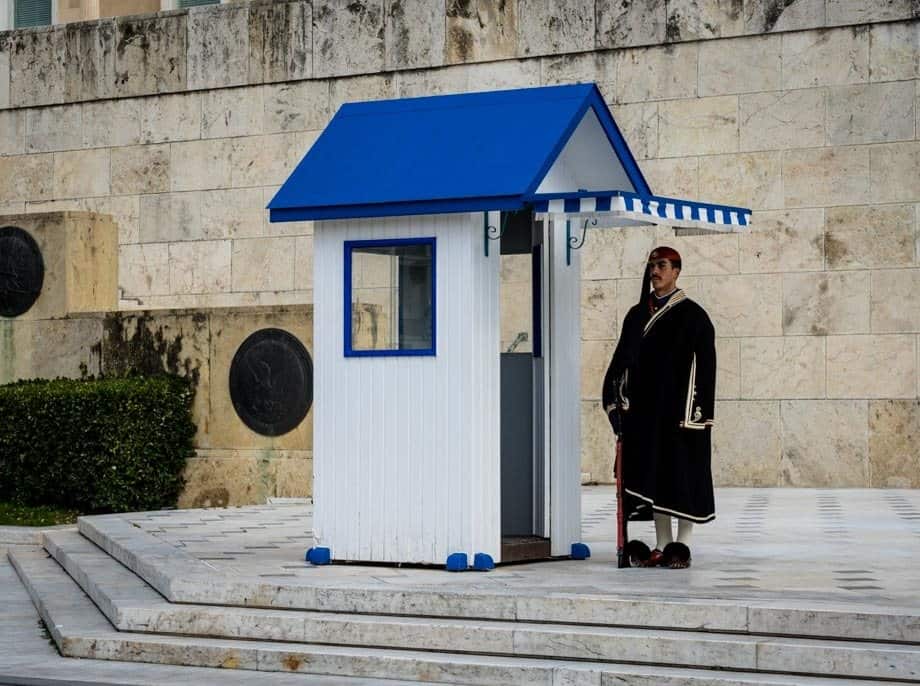 Want to book a guided tour of Athens? Book here through Get Your Guide
Best Accommodation In Athens
We stayed at the sensational Live In Athens, the short-stay apartments in the Psiri neighbourhood. Located right next to Heroes Square, Live In Athens is surrounded by funky cafes and bars, and only a few blocks from Sarri Street, filled with some fascinating and powerful graffiti. This was an excellent base to get out and explore all the various street scenes of Athens.
Besides Live In Athens being superbly located, next to a metro station and in the heart of the art, it is also an impeccable place to call home.
All the apartments have a different style, but all come equipped with a kitchenette, comfortable beds, clean bathrooms and a living area. Some (such as Apartment #09 where we stayed) even have their own private balconies. Let us elaborate on our apartment – we had TWO private balconies, and a rooftop terrace overlooking the city and the Acropolis. It doesn't get much more stylish than that!
Another added benefit of staying at Live In Athens is the ability to cook your own meals and prepare your own drinks in total comfort. This helps you save money if you don't want to eat out every meal. If you are like us and enjoy having your own space to relax in rather than a cramped hotel room, it simply does not get any better than staying in short-stay apartments.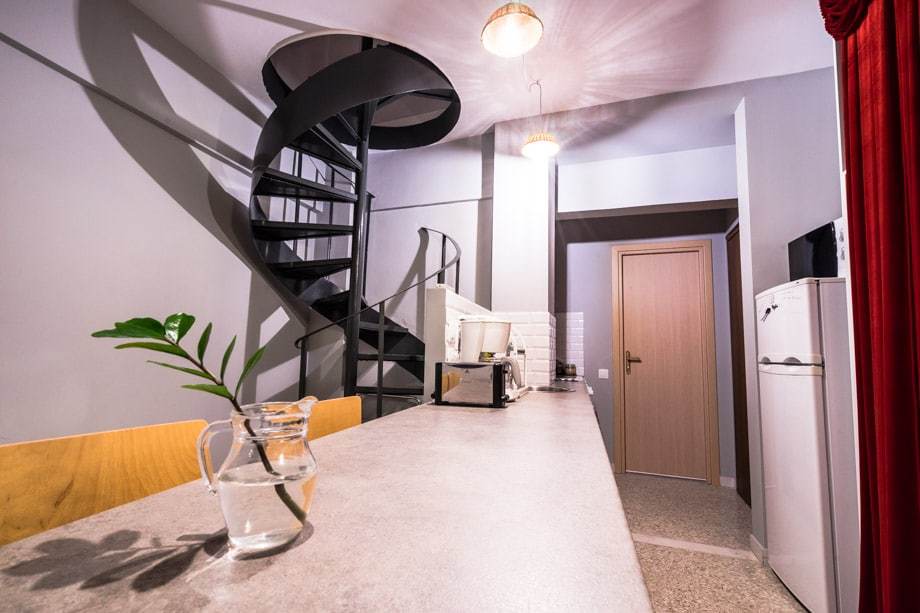 The owners are four friends, Andreas, Andonis, Vassilis and Varnavas, who came together during the economic crisis to forge their own future and follow their dreams of owning short-stay apartments. They have done this in the most perfect and successful way imaginable, and Live In Athens is a testament to hard work and determination, while never losing sight of your goals. Sitting and listening to their stories was truly inspirational.
Andreas, Andonis, Vassilis and Varnavas really make a huge effort to make every guest feel at home. They are heavily involved in the alternative scene of Athens, so can give excellent and well-informed ideas on the absolute best places to check out, no matter what you are into.
Click here to book your accommodation at Live In Athens.
We were welcomed as guests of Live In Athens. All thoughts and opinions are, of course, our own.