Our comprehensive GoPro HERO 9 review, complete with all the new features, comparisons with old cameras, and an honest opinion on whether you should upgrade or not.
After years of being the world's number one action sports camera, GoPro managed to deliver another stellar product in 2020 as an upgrade to the wildly popular 8 series.
And while the GoPro marketing team always tout the newest release as a 'game-changer', the truth is the term often gets thrown around a bit too much.
Minor upgrades and new designs are always worthy to note, but don't really deserve the praise of being 'game changing'.
However with the GoPro HERO9 Black release, the term was well deserved.
Having used GoPros consistently since the first HERO release back in 2010, we're very familiar with these cameras.
From travel to snowboarding, scuba diving to mountain biking and just about everything in between, we've put our GoPros through some tortuous environments.
BREAKING NEWS – The newest camera has just been released! Check out our comprehensive review of the GoPro HERO 12 Black!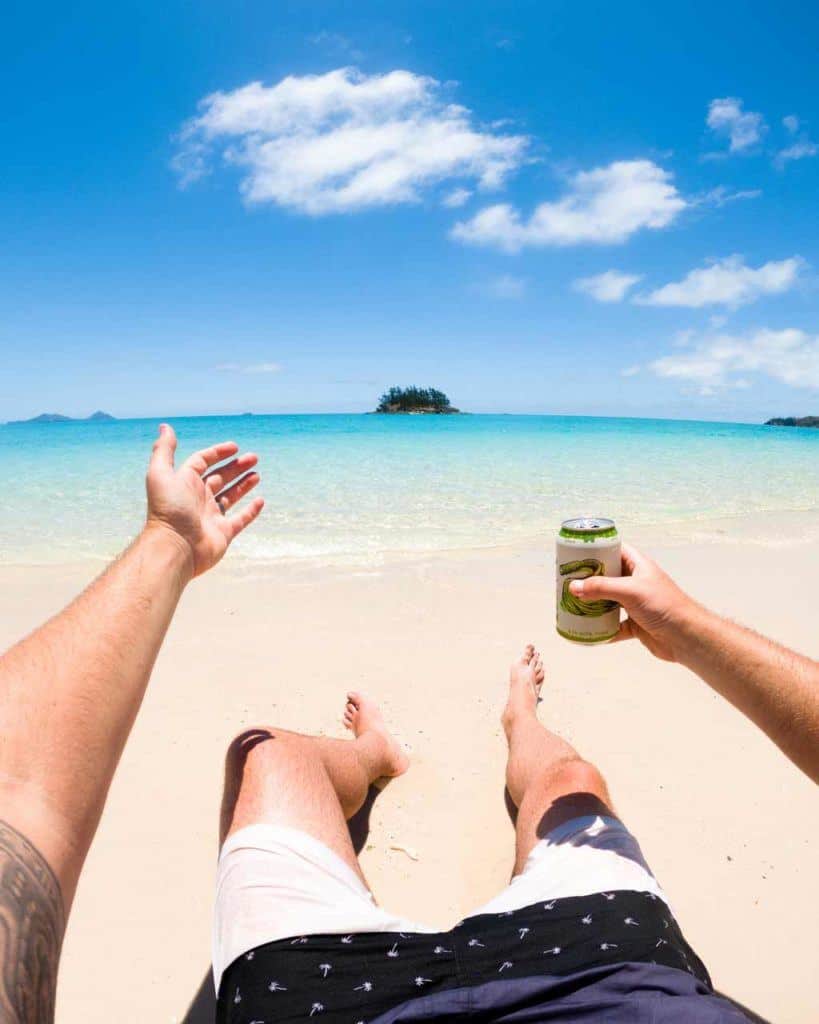 Our Honest GoPro HERO 9 Black Review
Each September when the new HERO action cameras get announced, we can't wait to see what improvements have been made.
Some years are better than others, and this year is one of the good ones!
Let's dive into the details with our detailed GoPro HERO9 review.
SPECIAL DEAL: GoPro are having an incredible sale right now! If you purchase the latest camera using our link below, you'll save $150 plus they'll throw in a dual battery charger and a spare battery completely free! The deal is on for this week only though, so don't miss out.
The Latest Features
This year GoPro's tagline was #MoreEverything, and when you look at the specs on the HERO9 vs HERO8, it's easy to see what they mean.
If you're interested, you can also check out our detailed HERO11 review from last year.
Here are some of the new and major features of the HERO 9 Black. I'll go into more detail on some of them below.
New 20mp sensor
5k 30FPS
TimeWarp 3.0
HyperSmooth 3.0 Image Stabilization
New full-colour front display LCD screen
SuperPhoto with Improved HDR
4k at 60fps in wide and linear
100mbps Bit Rate in 5k, 4k and 2.7k
1080p at 240fps
Horizon Levelling built-in
Bigger battery life
Night lapse video
Schedule Capture
Duration Capture
Folding fingers (removing the need for a frame)
1080p live streaming
SuperView, Wide, Linear and Narrow digital lenses
Quick video capture presets
LiveBurst Mode
RAW photos in all modes
Waterproof to 10m
GPS
Voice activation
USB C Charging
Front-facing microphone with improved audio
Removable lens cover
Optional modular accessories such as Media Mod, Light Mod and Display Mod
20-Megapixel Sensor
Perhaps the biggest upgrade for the HERO9, especially considering it has been wanted by the community for years, is the complete overhaul of the sensor.
It now boasts a monster 20-megapixel sensor, which drastically improves still photography capabilities.
The dynamic range has been extended, meaning you can really push all the details out of the highlights and shadows when editing your shots, and the low-light quality has been improved yet again.
According to us, this is one of the biggest 'game-changing' upgrades this year. We've tested out the sensor alongside our high-end professional cameras, and are amazed at the photo quality the GoPro HERO9 produces.
Is it as good as pro-level mirrorless or DSLR camera? Of course not. But it's getting there!
Click here to read more about how to take better GoPro photos in our ultimate guide.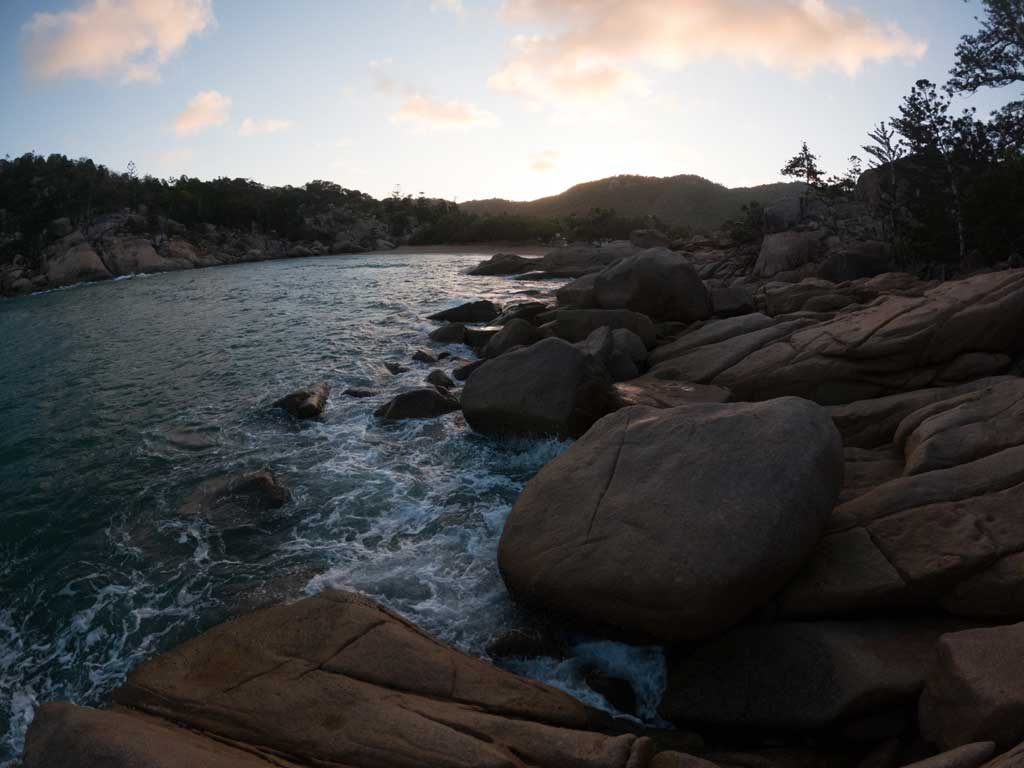 5k 30fps
4k was so 2019. Now the new feature everyone is talking about is how the GoPro camera shoots in 5k video with a frame rate of 30fps.
And if you're not sure what exactly that means, all you need to know is it's massive.
Despite the numbers, 5k video is actually 50% larger in resolution compared to 4k.
What that means is you can shoot in 5k video, and have a huge amount of room to crop right into your video if you choose.
When it comes to video creativity, shooting in 5k also allows you to do interesting zooms, rotations and pans and still export the video at full 4k.
HyperSmooth 3.0
When the HERO7 was released, the introduction of HyperSmooth was touted as the 'gimbal killer'.
The in-built image stabilisation was so good, you could literally point the camera and walk (or run, or mountain bike) while filming, and still come away with buttery smooth footage.
The HERO8 took that up another notch with the upgraded HyperSmooth 2.0
And of course, in 2020, GoPro cameras have improved it yet again with HyperSmooth 3.0.
The main difference is that now the GoPro HERO 9 Black has horizon levelling built directly into the camera, which automatically adjusts the crop to ensure your horizon is as close to level as possible.
Previously you would have to do this through the GoPro app or in post-production. So this feature saves you time in the future when editing your videos.
Note though that the horizon levelling only works when shooting in linear mode.
TimeWarp 3.0
TimeWarp is GoPro's version of a hyperlapse, and they have managed to do it extremely well.
First introduced in the HERO7, TimeWarp got an upgrade on the HERO8 to allow the user to tap on the screen to toggle between quick-time and real-time.
TimeWarp 3.0 goes two steps further, and now with a simple tap of the larger rear screen you can not only set the hyperlapse to real-time, you can then drop it to slo-mo!
As if that wasn't enough, when in real-time the GoPro now records audio to go along with the video.
Before TimeWarp was a thing, the only way to achieve similar results was through very intensive hyperlapse editing requiring thousands of still images, or shooting for minutes (or hours, hope you gave lots of storage) and speed-ramping it up in post process.
Front LCD Screen
The most obvious upgrade straight out of the box, and something we can't fail to mention in this GoPro HERO 9 Black review, is the inclusion of the colour front display LCD screen.
Now nailing that perfect selfie or ensuring you're in the frame when vlogging is easier than ever.
You can change the view on the front-facing screen to show a centre crop, true representation or just the camera settings.
Scheduled Capture
When you're trying to plan your shots, sometimes you just can't get to the location at the right time to hit the shutter.
That's not a problem anymore though, because with the GoPro HERO 9 Black, you can now set the exact time you want to start recording at, put your camera in place then walk away.
Want an example of how you can use it in your day-to-day life?
Imagine being able to shoot an incredible sunrise timelapse while still sleeping in your warm bed.
Yep, scheduled capture is a game-changer.
Another feature that runs alongside this is 'HindSight', which records 30 seconds of footage before you hit the shutter.
If you find that to be slightly creepy, don't worry, you can disable it in the settings.
But it is a very nifty feature to use if you're trying to capture something special, but don't know exactly when it will happen, such as someone performing a trick.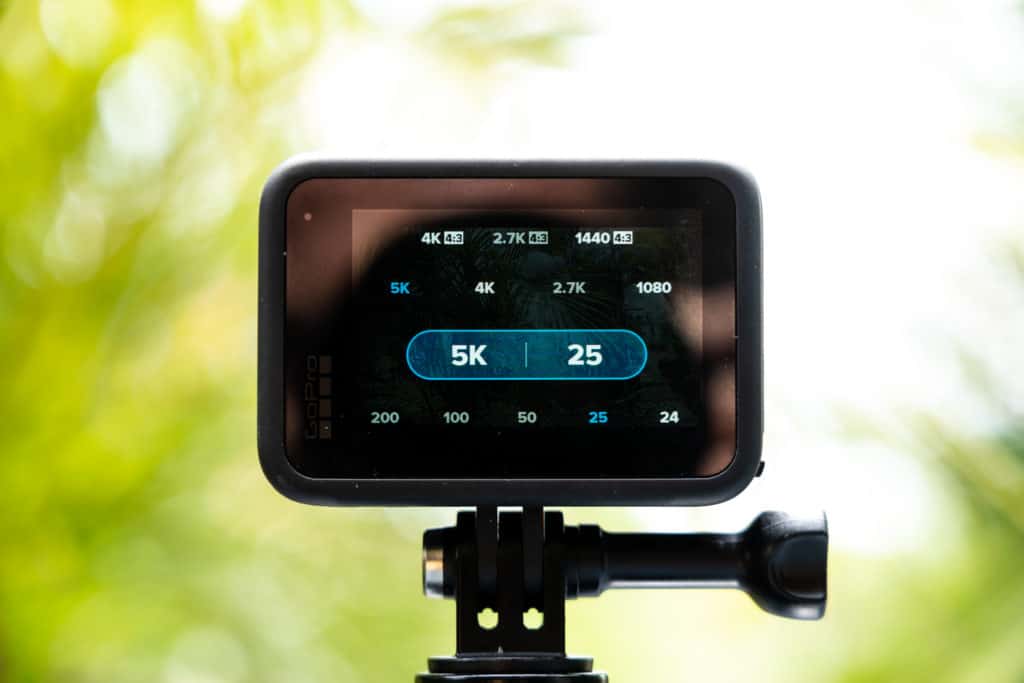 Modular Accessories – Media and Max Lens Mod
Perhaps one of the best things about GoPros isn't necessarily the action cameras themselves, but all the incredible accessories you can get along with them!
From suction cups to clamps, selfie sticks to dive housings, the list of GoPro accessories is almost endless.
If you're looking to get into vlogging though, there's two particular items you need to get your hands on.
The GoPro Media Mod is a housing that your HERO9 slides into that features a bi-directional microphone, cold shoe mounts, USB-C input/output and a 3.5mm microphone jack.
This first came out for the HERO8, but with the upgraded size of the HERO 9 Black, there'll be a new one coming out soon.
The latest and greatest modular accessory is the Max Lens Mod. Leaning on the ultra-wide capabilities of its bigger 360-degree sibling, the Max Lens Mod replaces the original lens cover on the GoPro Hero 9 Black to give it a super-wide perspective with excellent field of view.
Whether you're into action sports or travel vlogging, the Max Lens Mod is a must-have.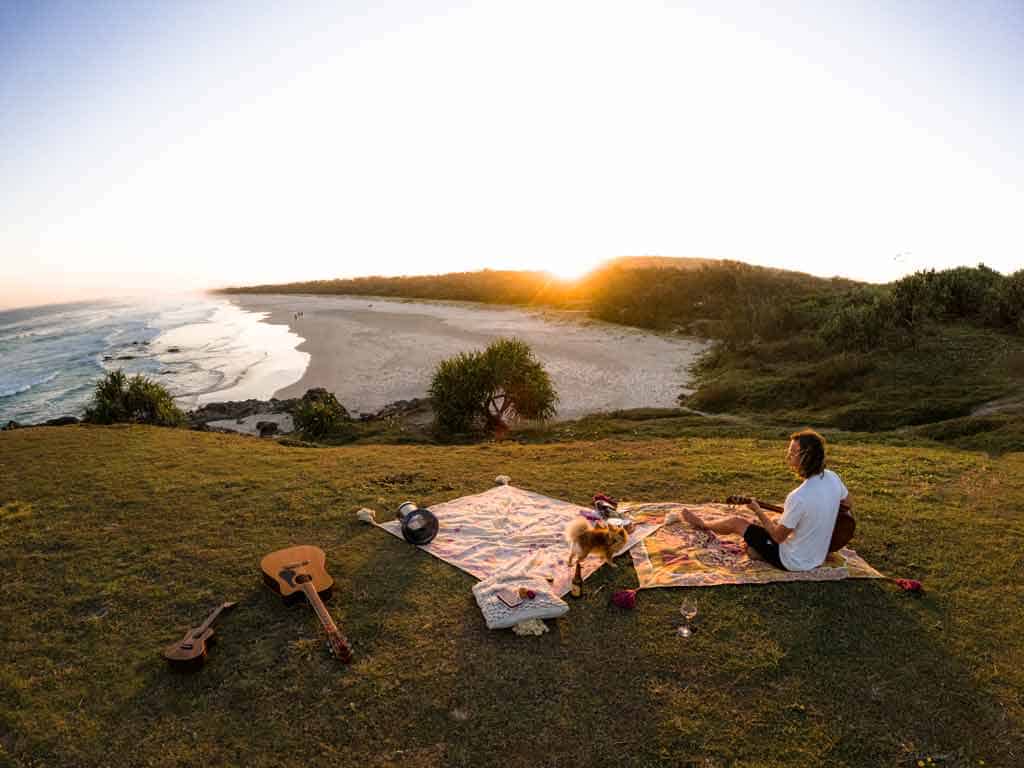 How Does the Camera Perform in the Real World?
Ok, you've read through all of the above specifications and are now thinking, "Wow, that camera sounds epic! I should run out and buy one right this second!"
But hold up. Knowing the specs is one thing. But how does the GoPro HERO 9 Black actually perform in the real world?
Does it live up to the hype?
Well, we've been using ours almost every single day since it was first released in September 2020, so it's safe to we know a thing or two about it now.
We've taken it on all kinds of cool adventures, including road tripping around Far North Queensland, snorkelling with turtles on the Great Barrier Reef, downhill mountain biking and general travel vlogging.
It's been used on sunset shoots to test the dynamic range, astrophotography shoots to see how it handles in low light and fast-paced sports to sample the slow-motion video capabilities.
With everything we've thrown at it, the action cam has performed exceptionally well.
Does it replace our professional camera gear, such as the Sony A7Riii, or a dedicated video vlogging setup like the ZV-1?
Of course not. But that's not what the GoPro HERO 9 Black is for.
In our line of work being professional content creators, we have a lot of camera gear with us at all times to cover different scenarios.
So in all honesty, do we actually use the new GoPro when we have so many other options?
Yes, yes we do.
In fact if we're going out with friends or heading out on any adventure, we'll have the GoPro HERO 9 Black in our bag and leave the big cameras at home.
And if we are vlogging on the fly, we almost exclusively use the GoPro thanks to its incredible HyperSmooth in-built stabilisation.
On all of our multi-day hikes in fact, we use the HERO9 for vlogging because it's just so damn versatile, light and easy to use (plus the footage looks great).
But truth be told, if we're doing any kind of pro shoot, the most we use the GoPro for is usually to do a time-lapse.
What We Don't Like
We're going to level with you. As much as we love the GoPro HERO9 Black, it's not perfect.
In fact there's a few things that we wish they would improve.
First up, it STILL freezes.
This has been a problem with every single one of the GoPro action cameras ever made, and it's our main gripe with the company.
You'll be in the middle of a shoot and the camera will just freeze up, forcing you to hold the power button to reset it.
With respects to GoPro, it's not as bad as it used to be. But the fact that the camera does it at all is pretty annoying.
Second, no external microphone input without the Media Mod.
Surely it wouldn't take much to have this feature, and considering they push the camera as a fantastic vlogging setup, we think it should be included without the need to buy an additional unit.
Third, the touch screen doesn't work as cleanly or effortlessly as previous models.
That being said, it has been improved with recent firmware updates, so it's not a deal-breaker.
And the last thing that we're not completely happy about with the GoPro HERO 9 Black is that it isn't compatible with older GoPro HERO batteries or the HERO 8 Black media mod.
That's more of a minor thing, as they had to increase the size to fit in the front facing screen on the 9, so we can understand that.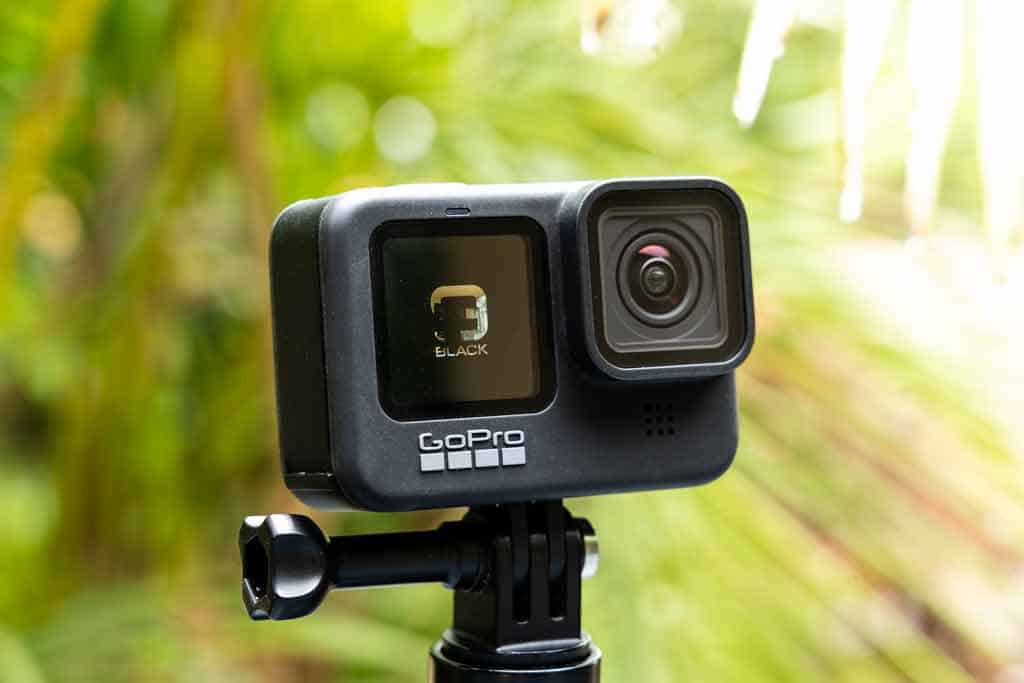 GoPro HERO9 vs GoPro HERO8 vs GoPro HERO7 – What's the Difference?
Now that we've run through all the major new features in this GoPro HERO 9 Black review, you're probably wondering what sets this action camera apart from its predecessors.
Some of the obvious ones like improved battery life, 5k video and 20mp photo sensor clearly sets this new product above the rest.
But now let's line the differences up between the latest 3 GoPros in this nifty little comparison table.
20MP + SuperPhoto with HDR

12MP + SuperPhoto with HDR


12MP + SuperPhoto with HDR


SuperView, Wide, Linear, Linear + Horizon-Leveling, Narrow


SuperView, Wide, Linear, Narrow


1.4" Color LCD with Live Preview and Status

Media Mod (HERO9 Black)
Max Lens Mod (HERO9 Black)
As you can see, the GoPro HERO 9 Black has quite a huge upgrade when compared to the previous models.
Is it Worth Upgrading?
Now that you have all the information, you're probably wondering if it's worth dropping your hard-earned money to upgrade to the latest model.
Here are our thoughts on this.
You Don't Have a GoPro
If you don't currently own a GoPro, and are looking for a camera that you can use in a range of environments, then the HERO9 is absolutely worth buying.
Whether you want a durable, waterproof camera, something for vlogging or just an all-round travel camera, the GoPro HERO 9 Black is one of the best action cameras on the market.
Do yourself a favour and get one.
You Have a GoPro HERO7 or Earlier Model
If you're sitting on the HERO7, or perhaps one of the earlier models, then upgrading to the HERO9 is going to completely change your perspective on just how powerful these little action cameras can be.
The jump from the HERO6 to HERO7 was huge, from HERO7 to HERO 8 Black less so. But going from the HERO7 directly to the HERO9 is a worthy choice, especially if you're in the market for a new product.
You Have a GoPro HERO8 Black
This one really depends on your uses, budget and how long ago you bought the HERO 8 Black
While, in our opinion, the HERO7 to HERO8 was a minor upgrade, the HERO8 to HERO9 is a fairly major one with the inclusion of the front-facing screen, 5k, new camera sensor, etc.
If you use your GoPro all the time, then we would 100% recommend upgrading to the new model.
On the other hand, if you're the kind of person who would use their smartphone 90% of the time and only pick up the GoPro now and then, we'd say save your money and perhaps buy a couple of awesome accessories instead.
Finally if you literally just bought the HERO8, don't stress – just because the new version is out doesn't make your new camera any less epic.
Unless you really need some of the new features of the GoPro HERO 9 Black, just sit on the one you have until the 10 comes out.
Wait what? When is the GoPro HERO 10 being released? If historical dates are any indication, you can expect to see the GoPro HERO10 in September 2021. HOWEVER with the current chip manufacturing shortage in Taiwan and the fact that zero rumours have come out about any new camera, there's a high likelihood that there isn't going to be a release this year. If you need a camera now, don't wait. Just get this current model.
Final Verdict – 9/10
You've made it to the end of our GoPro HERO9 review, and after much thought and months of use, we've decided to give it a huge 9/10.
Honestly, when GoPro released this model touting it as a game-changer, we were pretty skeptical about the claim.
But boy did they deliver, and we couldn't be more thrilled to have this new camera as part of our arsenal.
DISCLAIMER: Some of the links in this article are affiliate links, which means if you book accommodation, tours or buy a product, we will receive a small commission at no extra cost to you. These commissions help us keep creating more free travel content to help people plan their holidays and adventures. We only recommend the best accommodations, tours and products that ourselves or our fantastic editorial team have personally experienced, and regularly review these. Thanks for your support, kind friend!
GoPro HERO 9 Black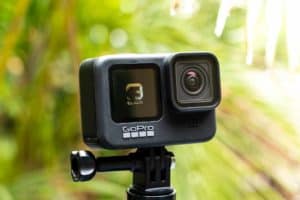 We've put the new camera to the test in this comprehensive GoPro HERO 9 review. Dive into the new features, how it performs and whether it's worth upgrading.