Everything you need to know about the best things to do in Takayama, Japan!
Takayama is one of the most charming and historic cities in central Japan. If you are overwhelmed with the tourists in Kyoto or the crowds of Tokyo, Takayama is the perfect Japanese destination for you.
Takayama is great to visit in spring and autumn for the Takayama Festival, which is held twice a year.
But it's also a wonderful choice for a summer visit when the weather will be sublime.
In Takayama, you can while away the hours wandering the winding streets and admiring the adorable wooden houses.
You can shop for traditional crafts and dine on local specialties. Or you can even take day trips to exciting nearby locations like the stunning Japanese Alps.
No matter what you are looking for, Takayama won't disappoint!
READ MORE: Plan your trip to central Japan with our Japan Travel Guide.
The Best Things to Do in Takayama
No matter what your interests are, there are plenty of incredible things to do in Takayama!
Takayama Station is well connected to other Japanese cities. No matter what your plans are for your Japan itinerary, just hop on a train into Takayama Station and begin exploring.
From the Takayama Jinya, to the Kusakabe Folk Museum, to the sake breweries, traditional houses, nearby villages, and more, there is so much to see here.
1) Meander Through a Morning Market
The best way to start any day in Takayama is at one of the morning markets. There are two major morning markets in Takayama.
The first is called Miyagawa Market, and it's located on the Miyagawa River. (Gawa actually means river in Japanese.)
The Miyagawa Market sells both food and traditional local crafts. Many of the vendors speak English, and they will be excited to talk to you about their products.
The other market, the Jinya-mae Market, is more of a food market. Here you will be able to peruse an enticing amount of fresh, local produce.
The stalls at this market also sell prepared foods, like homemade jam.
Don't be surprised if one of the vendors lets you sample the jam by dropping some directly into your hands!
Fruit from this market is the perfect way to start a morning.
If you have time, you should definitely book into a walking tour of the city.
2) Stroll Along the Miyagawa River
No trip to Takayama is complete without a relaxing walk along the Miyagawa River.
This river contains some of the cleanest and clearest water you will ever see. It actually seems to sparkle like a diamond in the morning light.
You will easily be able to see the many colours of the fish that swim in these waters.
Both locals and tourists love to take a relaxing ramble along the Miyagawa on a beautiful day as this is one of the best things to do in Takayama.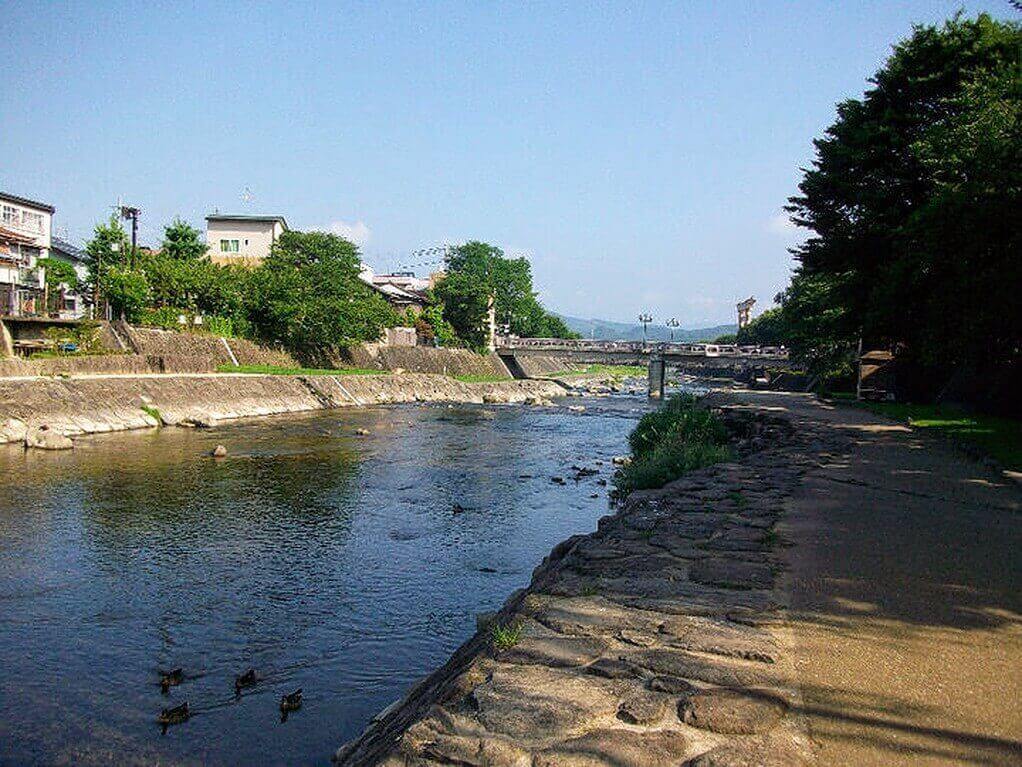 3) Visit the Matsuri no Mori Museum and see the Takayama Festival Floats Exhibition Hall
The Takayama Festival (or Matsuri in Japanese) is one of the most famous and beautiful festivals in all of Japan.
It's well worth a visit! But if you're not able to visit Takayama during the Takayama Festival, you can always head to the Matsuri No Mori Museum, which is slightly outside the main part of town.
At this museum, you can see the famous floats that parade in the Takayama Festival at the Takayama Festival Floats Exhibition hall.
These elaborate creations show off the local skill at lacquer work, making masks, wood carving, metalwork, and other traditional Japanese arts.
You can also see other traditional objects from the festival parade in the Takayama Festival Floats exhibition hall, like the marionettes known as Karakuri and the giant taiko drums.
You might even get the opportunity to try to move one of the marionettes yourself!
Cost: 1000 Yen
Hours: 9:00-17:00 Daily
Address: Chishima-cho 1111
READ MORE: Check out our travel guide to nearby Nakatsugawa.
4) Buy Ittobori
Ittobori are some of the best souvenirs to get in Takayama. These are traditional wood carvings.
They are usually made to look like animals, but some are carved in other shapes, like gods. You can find ittobori of every kind of creature from owls to magical dragons.
The intricate details of these beautiful creations are fascinating. Sometimes you can see master ittobori carvers at work in Takayama, especially when you visit Hida Folk Village.
It's better to buy ittobori when they come with a certificate of authenticity.
That way you know they were really carved by the person who sold it to you, and that they were carved from yew wood, which is the appropriate material for ittobori.
5) Go for a Walk Through Shiroyama Park
Shiroyama Park is the place to go if you want to find amazing views of Takayama. It's located right near the old ruins of Takayama Castle.
This castle was destroyed back in the 17th century, but some of the ruins still remain in the park.
During the cherry blossom season, the park is also a terrific spot for seeing the trees in bloom.
And in autumn, the colorful leaves are just as stunning as cherry blossoms. But Shiroyama Park is beautiful year-round.
Even in winter when the leaves have fallen off the trees, that just makes it easier to get great views of the city.
READ MORE: Plan the perfect 3 days in Kyoto with this itinerary.
6) Visit the Kusakabe Folk Museum
The Kusakabe Folk Museum looks just like a traditional Japanese house from the outside.
But in fact, it's considered to be an important Japanese cultural treasure. This home used to belong to a merchant named Kusakabe.
Takayama has been a popular home for merchants for many years, which is one reason it's so full of markets and shops.
This house was constructed back in 1879. It was not Kusakabe's original home because the first was burned down in a fire.
Takayama is famous for its wooden houses. They are extremely beautiful, but of course quite susceptible to fire damage.
The home itself is an excellent example of wooden architecture from the Hida Mountains area, where Takayama is located.
Inside the house, you'll find a museum filled with traditional Japanese folk art like ceramics. There's also an elaborate Buddhist altar inside.
For a final treat, enjoy tea inside this traditional Japanese home after you explore the museum.
Cost: 9:00-16:30 from Mar-Nov, Open Until 16:00 Wed-Mon from Dec-Feb
Hours: 500 Yen
Address: 1-52 Oshinmachi
7) Stay at Spa Hotel Alpina
If you're wondering what to do in Takayama to relax, one of the most relaxing Japanese traditions is soaking in an onsen.
And in Takayama, you can enjoy this kind of bath conveniently at Spa Hotel Alpina. They pump in water from a real hot spring in the north of Takayama.
Spa Hotel Alpina has several baths for you to enjoy if you are a guest of the hotel.
There is a large public bath with both an indoor section and an outdoor section, so you can bathe in the fresh air if you so choose.
There is also a rooftop spa on the 7th floor where you can relax and enjoy lovely views of all Takayama.
Cost: Rooms Start at Around 80 US Dollars Per Night
Hours: 15:00 to 1:00, then from 5:00 to 9:00
Address: 5-41 Nada Town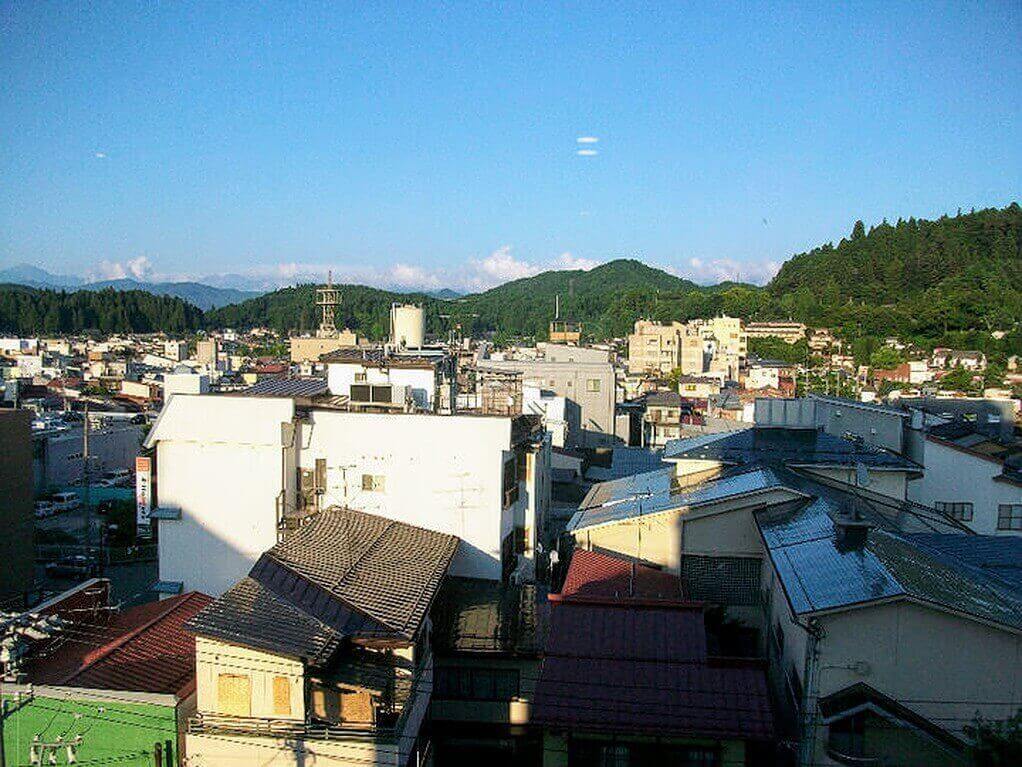 8) Eat at Jingoro Ramen
A Takayama attraction that is a lot more than a place is ramen.
Ramen is one of the most popular foods in Japan. This noodle soup, which originally came from China, is filling, affordable, and most importantly delicious.
Many regions in Japan have their own style of ramen, and Takayama is no exception.
You can recognize Takayama ramen by the emphasis on a flavorful broth rather than a lot of toppings.
The broth is made with chicken, vegetables, and bonito flakes, among other secret ingredients, and topped with very thin noodles.
Many locals enjoy the shop Jingoro Ramen, located a short walk from Takayama Station.
It's a great choice for Takayama ramen. Just don't expect to have a long conversation here!
You won't hear much at Jingoro Ramen except the happy sound of people slurping, and the occasional sound of trains at the nearby Takayama station.
9) Explore the Takayama Showa Kan Museum
Takayama Showa Kan Museum is one of the more unusual museums in Takayama. Many buildings in Takayama are preserved to look as old as possible.
But Takayama Showa Kan is dedicated to Takayama during the 1950s, which is part of Japan's Showa period, named for the Emperor at the time.
If you've ever wanted to see what Japan looked like shortly after the end of World War II, this is the place.
The museum is full of Japanese cars, advertising, and even toys, all from the 1950s.
Coming in here is like stepping back in time, but in a totally different way than the rest of Takayama.
The museum's slogan is even "Time Slip to 1955"!
Cost: 800 Yen
Hours: 9:00-18:00
Address: 6 Shimooichinomachi
10) Eat Some Hida Beef
Hida beef is not as well known as Wagyu or Kobe beef outside of Japan. But the locals in Takayama will tell you that it's just as delicious!
Hida beef needs to be made from a black-haired variety of Japanese cow that lives in the Gifu prefecture, where Takayama is located.
The marbling on Hida beef is especially sublime. You can't miss the chance to try this local specialty in Takayama.
Hida beef can be served in many styles, either as a steak or cooked in a more traditional Japanese method like shabu shabu.
Some of the most famous places to eat Hida Beef in Takayama include Yamatake Shoten, Ajikura Tengok, and Hidatakayama Kyoya.
If you really want to try it in an unforgettable experience, book into a food tour that also includes a visit to an onsen.
11) Visit the Takayama Jinya
Takayama Jinya is one of the most interesting buildings in Takayama Old Town.
It was the local government headquarters back when Takayama was ruled by the Tokugawa Shogunate.
The daimyo, or local governor, would have conducted business here at the Takayama Jinya.
There used to be more than 60 buildings like this around Japan, but now the Takayama Jinya is the only one left.
Parts of the building date back to the 1600s, while other parts have been restored and rebuilt more recently.
Now Takayama Jinya is a museum dedicated to life under the Tokugawa Shogunate.
You'll see artifacts from the time period and learn what life was like for a daimyo.
Cost: 440 Yen
Hours: Mar-Oct 8:45 – 17:00, Aug 8:45 – 18:00 Nov-Feb 8:45 – 16:30
Address: 1-5 Hachiken-machi
12) Take a Day Trip to Kamikochi in the Japan Alps
Kamikochi is another popular day trip destination from Takayama.
Kamikochi is an especially beautiful valley located in Chubu Sangaku National Park. This is an ideal place to go hiking in the Japanese Alps.
The natural setting is impossibly clean and gorgeous, and there are different hikes available, ranging from easy to strenuous.
Kamikochi is easily reachable from Takayama by bus. It's best to spend the entire day in Kamikochi because there's so much to see and do.
But you can also take an enjoyable half-day trip to Kamikochi in the Japan Alps if you are pressed for time.
One popular walk is from the bus terminal, over the famous Kappa Bridge, then to the sacred Myojin Pond.
Along the way, you can stop for lunch at the restaurant Kamon Jigoya.
Their specialty is fresh local barbecued fish. Relax here and admire the one of a kind scenery in the Japan alps!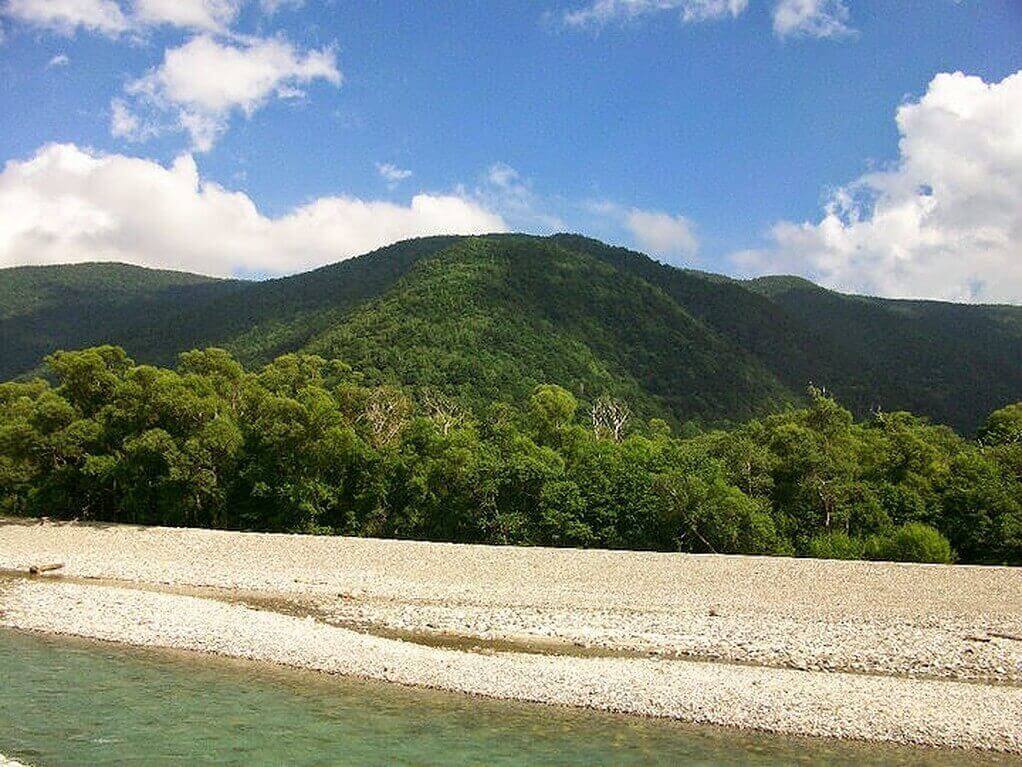 13) Take a Day Trip to Shirakawa-go
Shirakawa-go is a popular day trip destination from Takayama. Its most famous attraction is Ogimachi Village, a place that looks similar to the Hida Folk Village.
However, Ogimachi Village is even more prestigious because it's a UNESCO World Heritage Site.
UNESCO decided that Ogimachi had unique cultural value because of the special style of houses called the Gassho-style.
In Gassho-style traditional houses, the roofs are thatched, and the two sides of the roof are put together to look like praying hands.
You can see examples of these houses in Hida Folk Village, but they were moved there from other parts of the Hida region.
In Ogimachi, the houses are original.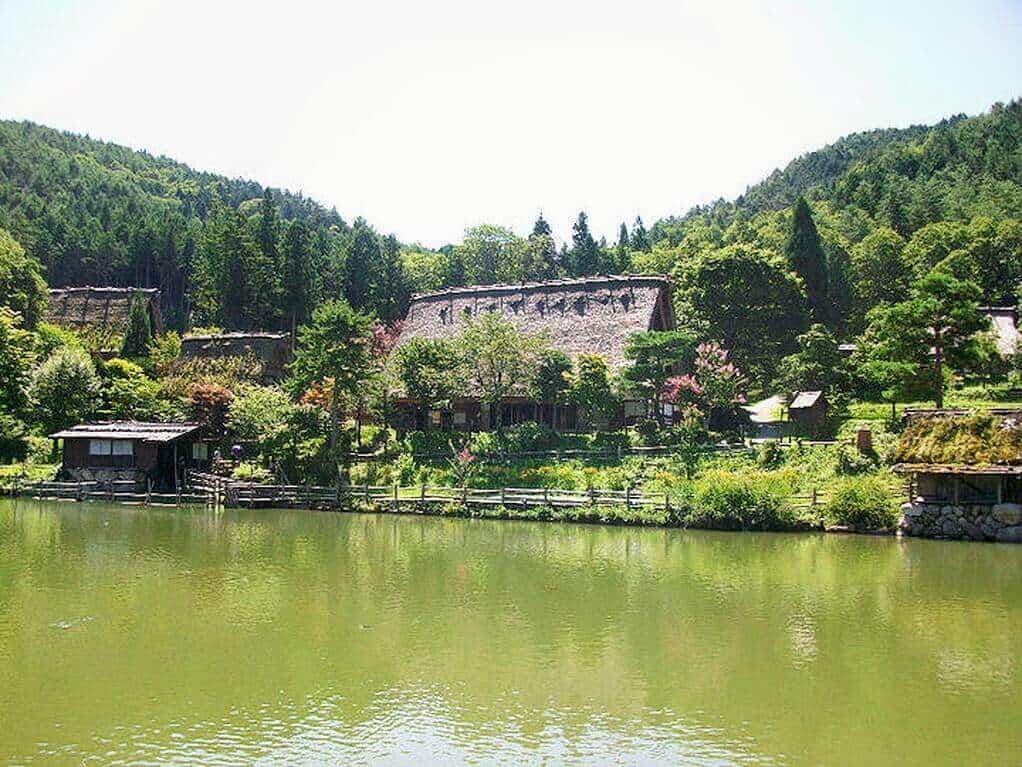 14) Buy a Sarubobo
The sarubobo doll is one of the traditional crafts of Gifu prefecture.
Sarubobo means baby monkey, but the dolls don't exactly look like monkeys. They are red, and they don't have faces.
The sarubobo is supposed to be a good luck charm, especially when a grandmother gives it to her grandchildren.
But nowadays, you can buy sarubobo dolls all over Takayama, so you don't need your grandmother to give one to you.
If you'd like a more modern version of the sarubobo, you can also buy sarubobo cell phone charms.
Hello Kitty even makes charms of Kitty dressed like a sarubobo.
15) Visit the Hida Takayama Museum of Art
The Hida Takayama Museum of Art has a slightly misleading name.
This isn't a general collection of Japanese art or art from Takayama. Instead, this museum is dedicated to glass art, European Art Deco, and Art Nouveau.
The Hida Takayama Museum of Art has an excellent reputation, and it's even recommended by the prestigious Michelin guide.
People come from all over to see the giant glass fountain that used to decorate the Champs-Elysees in Paris.
They also have works from other famous glass artists like Louis Comfort Tiffany and Dale Chihuly. The Hida Takayama Museum of Art is a must see for art lovers.
Cost: 1300 Yen
Hours: 9:00-17:00
Address: 1-124-1, Kamiokamoto-cho
16) Explore the Hida Folk Village
Hida Folk Village is one of the most famous Takayama attractions.
It's a little bit outside the main part of the city, but it's easy to get to the folk village using an affordable bus. (It's called the sarubobo bus after the traditional dolls.)
This place is an open-air museum full of more than 30 houses brought from all over the Hida Mountains.
The houses are traditional and made of natural materials like wood and moss. It's possible to go inside and explore many of the houses.
Hida Folk Village is also a centre for traditional local crafts.
You can see master craftspeople carving wood, painting with lacquer, and more.
Hida Folk Village is a perfect place to spend an entire morning in Takayama.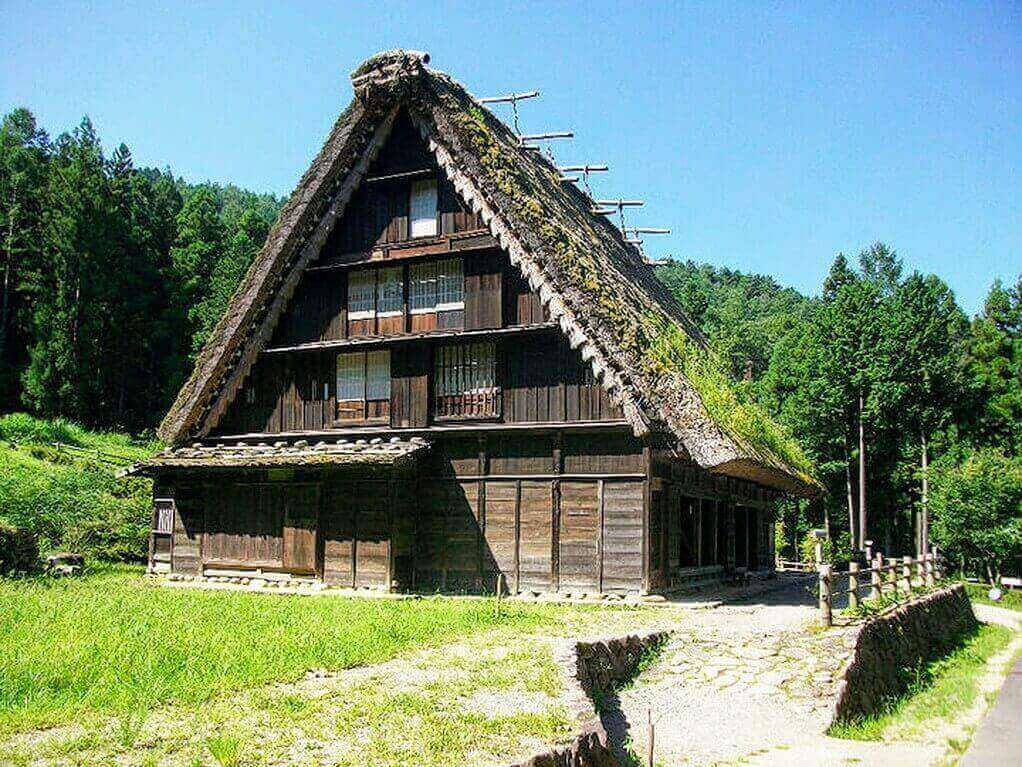 17) Wander Around Takayama Old Town
One of the best things to do in Takayama is absolutely free. Just go for a stroll around Takayama's Old Town and enjoy the beautiful wooden buildings that are so characteristic of the region.
Many of the buildings are from the Edo Period, between 1603 and 1868.
Sannomachi Street has some of the best-preserved structures in the entire city. Get your camera out when you explore in the Old Town!
If your feet get tired from walking around, take a break at one of the local sake breweries.
Some of the most popular breweries in the Old Town include Kawashiri, Hiratse, and Hirata.
You'll be able to sample several sake flavors here for a reasonable price.
READ MORE: Add these great things to do in Nagoya to your itinerary
18) Visit the Karakuri Museum
This museum houses exhibits related to Takayama's famous folk arts. It's most famous for its collection of Karakuri dolls, which are marionettes that are mechanically operated.
The dolls can act out traditional Japanese legends, fly on a trapeze, or serve tea. Some of these dolls are displayed on floats during the Takayama Festival.
If you're lucky, you'll be able to see the Karakuri dolls perform when you visit the museum.
The Karakuri Museum is also famous for its collection of over 300 lion masks.
This museum is the only place in Japan where you can find this kind of display of lion masks.
Musical instruments from the Takayama Festival are also exhibited here.
Cost: 600 Yen
Hours: 9:05-16:25
Address: 53-1 Sakura-machi
19) Go on the Higashiyama Temple Walk
One of the best Takayama activities is a walking tour of the temples. Every traveller to Japan wants to see the famous temples of Kyoto.
But not everybody can handle the crowds in Kyoto.
For these people, there's the Higashiyama Temple Walk in Takayama. This walk is about three and a half kilometres long, and it takes approximately two hours to complete.
You'll be able to see lovely temples without the crush of people like in Kyoto.
You'll see at least eight temples on this walk. Some of the most notable include Daiouji Temple, which is famous for its old bell tower, and Hokkeji Temple, renowned for its healing water.
As you walk, thank the 16th-century warlord who created this temple path. He wanted to bring a little bit of Kyoto to Takayama, and he succeeded.
DISCLAIMER: Some of the links in this article are affiliate links, which means if you book accommodation, tours or buy a product, we will receive a small commission at no extra cost to you. These commissions help us keep creating more free travel content to help people plan their holidays and adventures. We only recommend the best accommodations, tours and products that ourselves or our fantastic editorial team have personally experienced, and regularly review these. Thanks for your support, kind friend!
Author Bio
Stella Jane is a full-time travel blogger and travel planner. Her passion is for helping busy, stressed people plan their dream trip so they can make every day count. She has traveled to 55 countries and hundreds of cities by herself, including 48 of the 50 US states. She especially loves traveling in Japan, and she studied Japanese language and literature in college. She was born and raised in New York City, where she still lives. You can find her at Around the World in 24 Hours.