Here's our list of the best things to do in Otaru, Japan! Even though it's not the most popular place in the country for foreigners, you'll be amazed at what to do in Otaru!
There are plenty of awesome activities in Otaru!
The city is one of the most popular destinations for local Japanese tourists. And as international tourism to Japan grows it is likely to become increasingly popular among travellers.
Otaru is full of things to see and do and plenty of places to gorge on some of Hokkaido's finest food.
The city rose to prominence as a major herring centre. Many of these mills, warehouses, and factories that grew out of the fishing industry are still there today, mainly clustered around the Otaru canal area.
Historically Otaru station was the terminal station of Hokkaido's first railway in 1880. At this time it was the financial centre of Hokkaido.
Since the 1950's the coal and herring industries began to decline so the economic centre of Hokkaido moved from Otaru to Sapporo.
Nowadays Otaru is famous for its food, music boxes and any kind of Kitaichi glass object.
This feat, combined with a fascinating history and picturesque location, is why it is not hard to find so many things to do in Otaru.
READ MORE: Check out our complete list of the best places to visit in Japan!
Here's Our List of the Best Things to Do in Otaru, Japan!
One of the best things about the city is its size; small and compact. This means that most things are centrally located and it's pretty easy to navigate!
The JR Otaru Station is well connected to places around the city if you need to take a day trip as well.
Within the city center, you can check out interesting landmarks like the Otaru Music Box Museum, the Otaru Aquarium, or stroll around Otaru Harbor.
Whether you are just for the day or you want to stay a couple of nights check these awesome things to do in Otaru!
1) Otaru Canal
Easily one of the best things to do in Otaru is strolling along the Otaru Canal.
Back in the days when the herring industry was thriving and the city was a major financial centre, Otaru Canal was the artery that kept the city functioning.
However, after the herring industry collapsed and trade moved to the Otaru port its importance from a trade standpoint was nullified.
Now there are numerous cafes and coffee shops along Otaru Canal as well as the option to take a boat ride through the canal.
Along Otaru Canal, there are numerous old buildings, a tip of the hat to Otaru's function as a major financial hub in northern Japan.
The bridges and canal path make for some amazing photo opportunities.
However, if you want to experience the Otaru Canal at its most evocative, take a stroll along it at night.
The paths, bridges and old buildings are lit up providing a spectacular view.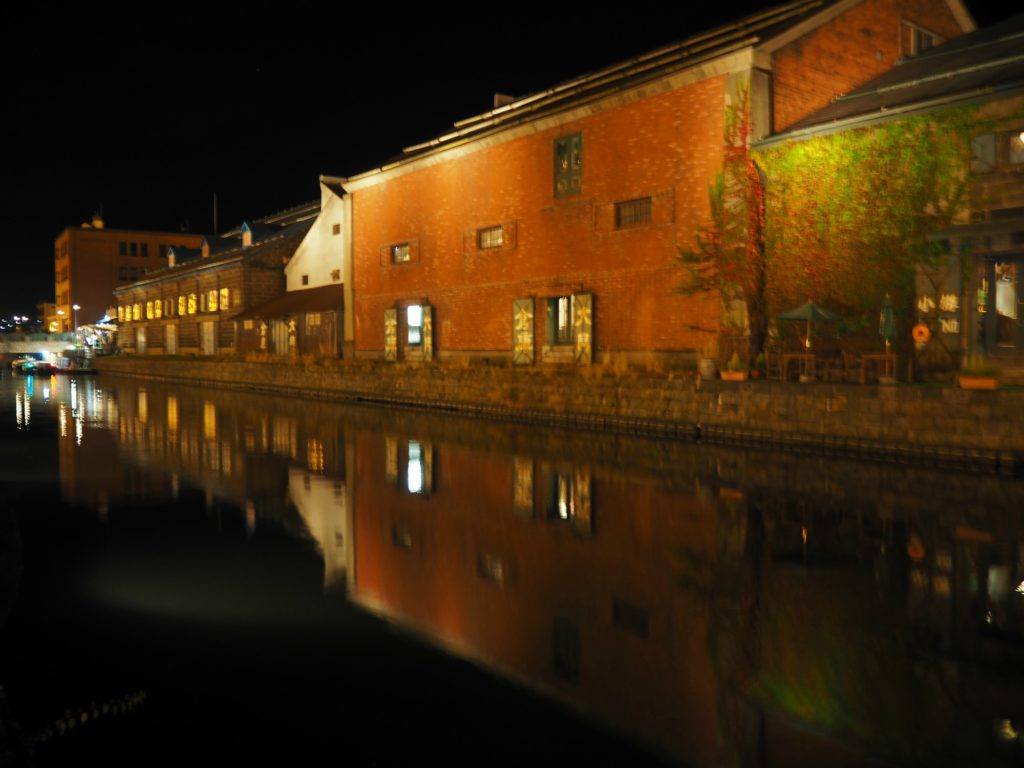 2) Herring Mansion
In the early days of Otaru the herring industry was at the centre of the city's growth.
Funnily enough, many of the fish caught were processed into fertiliser as opposed to being served for dinner.
Fortunes were made. But the fishing stocks dramatically declined and the industry collapsed.
During the heydays of the industry, wealthy fishermen built large mansions as the residence for themselves and their employees as well as a place to process fish.
This mansion is one of those and was built towards the end of the 19th century.
It was moved to its current location in 1958 and has a display showing living conditions and fisherman's tools from back in the city's heyday.
Directions: It's best to combine a visit here with a visit to the Aoyama family villa. Take bus 10 or 11 from Otaru station to Otaru aquarium and then walk from there.
Hours:

April to mid-October: 9:00-17:00
Mid October to mid-November: 9:00-16:00
Closed from mid-November to early April
READ MORE: Don't miss our ultimate guide to travelling in Japan! Find it here.
3) Aoyama Villa
If you're wondering what to see in Otaru, Japan then head to the city's west, a kilometre from the Herring Mansion.
There you will find the gorgeous villa built by the Aoyama family.
They were the owners of a very successful herring fishing business before going into terminal decline in the '50s.
The best materials and construction practices were used for the building itself and the surrounding gardens.
You can combine a visit here with a visit to the Herring Mansion which is about 1km away.
Directions: From Otaru station take bus 10 or 11 to Otaru aquarium and then it's a 5-minute walk to the Herring Mansion and a 15-minute walk to Aoyama Villa.
Hours

April to October: 9:00-17:00
November to March: 9:00-16:00
4) Nichigin-dori
Another one of Otaru, Japan's points of interest is the Nichigin-dori.
Translating as 'Wall Street of the North' this street in Central Otaru well worth a wander to get a feel for Otaru's past as a financial centre.
The financial power of Hokkaido has very much moved elsewhere, but it's a great place to walk off some fantastic local sushi.
Directions: Nichigan Dori is located in the centre of Otaru at the southwest end of the canal. From Otaru station, it's a 10 minute or so walk.
5) Nikka Whiskey Distillery
One of the top things to do in Otaru is to take a whiskey tour.
Japanese whiskey is growing in popularity.
So why not take the opportunity to sample some at the Nikka Whiskey Distillery, one of the finest distilleries in Japan?
The company was founded by Taketsuru Masataka, who is regarded by many as being the father of Japanese whiskey.
The whiskey distillery was built in 1934 and the location was chosen for its clear water and air as well as the rich peat.
Nikka whiskeys are regarded as some of the world's best single malts and have won numerous awards.
Also check out Tanaka Sake Brewery if you want to continue sampling amazing alcohol. Sake, the famous Japanese rice wine, is a staple of the country and the Tanaka Sake Brewery in a historic building near Minami Otaru Station is a great place to sample some.
Directions: The distillery is a 25-minute train ride from Otaru. Take a train to Yoichi station and then from there is a two-minute walk (if that).
Hours: Open year-round 9:00-17:00, but closed from December 25-Jan 7.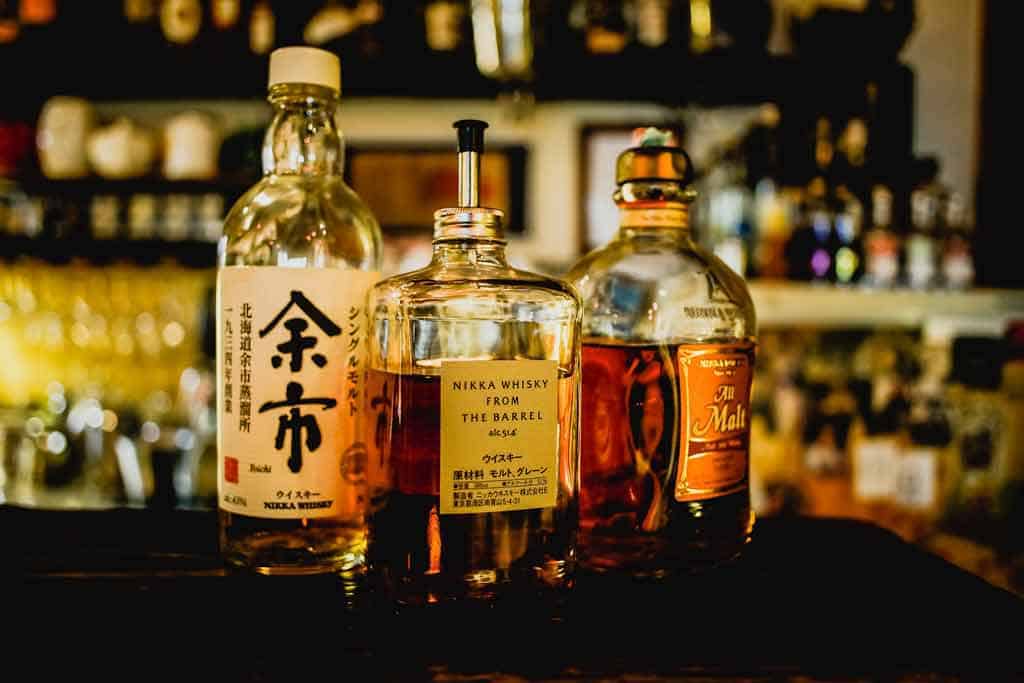 6) Otaru Beer Hall
If whiskey isn't your thing then head to the Otaru Beer Hall for a taster of the town's own produce.
Otaru Beer Hall is another one of the main Otaru attractions in the city.
Whether it's the best beer in Hokkaido is certainly up for debate as Sapporo is brewed down the road in the island's capital.
Directions: Located at 5-4 Minatomachi it's right on the edge of the canal, meaning it's walking distance anywhere from the city centre.
Hours: Open all year round from 11:00 – 23:00
READ MORE: Check out this list of the top things to do in Japan!
7) Otaru Museum
Another one of the top things to do in Otaru is to head over to the museum, especially if history is your thing!
Then it's well worth checking out the Otaru museum.
It's actually spread over two sites: one beside the canal which is a conventional museum and the less conveniently located railway museum.
It's a great place to start learning about both Otaru and Hokkaido's history.
It takes an interesting look at Hokkaido's history focusing on the island's original Ainu inhabitants through to the present day with informative exhibits and English displays.
If you fancy checking out the railway museum its a 15-20 minute walk west of the canal.
There are plenty of old trains on display and the museum documents the history of Otaru's railroads, an essential chapter in the city's development.
Directions: The Otaru museum is located around the central section of the canal to the western side. To get to the railway museum head north and follow the road as it bends round to the right.
Hours: Open year-round 9:30-17:00. Closed from December 29-January 3. The railway museum is closed on Tuesdays.
Cost: USD$3 (USD$5 if you include a ticket to the railway museum.)
8) Otaru Music Box Museum
Located on Sakaimachi Dori this slightly odd curiosity is actually one of Otaru's most popular sights.
The Otaru Music Box Museum is a unique and fascinating museum where you can admire the art, craftsmanship, and history surrounding many music boxes on display.
Even if you don't consider yourself a real fan of music boxes, the Otaru Music Box Museum is worth checking out.
Directions: Sakaimachi Dori is located due south of the canal a short stroll to the city's most famous landmark. It's also a 7 minute walk from Minami Otaru Station.
Hours: Open year-round 9:00-18:00.
9) Bank of Japan Otaru Museum
Located on Nichigin-Dori is the rather lovely Old Bank of Japan Building.
Designed in a similar style to Tokyo station it's certainly easy on the eye. Inside you can visit the Bank of Japan Otaru Museum to learn about banking and finance in Japan.
There are English translations with the occasional error. However, it's certainly a good way to spend an hour or so. And the Bank of Japan Otaru Museum is amazing to look at anyway, so at least admire the outside.
Visit the website for more info about the Bank of Japan Otaru Museum.
Directions: Head to Nichigan-Dori which is a short walk from the southern end of the canal.
Hours: Open year-round 10:00-17:00. Closed on Wednesdays.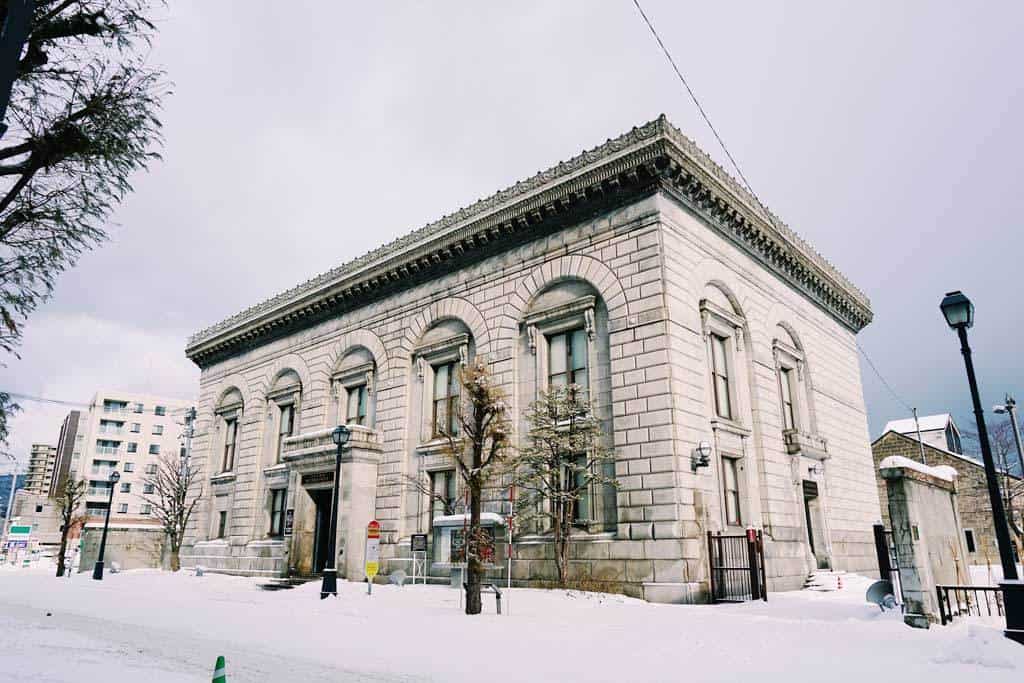 10) Sakaimachi-dori
If you on the hunt for souvenirs, knick-knacks or fancy a relaxing stroll then you could do worse than head to Sakaimachi-Dori which is just south of the canal.
This street is full of quirky shops and it is very likely you will come across music boxes and Kitaichi Glass objects; two of modern-day Otaru's most famous and popular exports.
Within Japan, the city is famous for these two crafts.
As result, you can expect to see plenty of locals hunting down gorgeous Kitaichi Glass or magnificent music boxes.
Kitaichi Glass is a popular Otaru based company that has thrived on creating stunning glassware. You can find Kitaichi Glass goods all over Otaru.
Even if souvenir shopping isn't your thing this an excellent Otaru attraction.
11) Visit the Nihon Yusen Building
Otaru sightseeing is at its best along the canal. At the northern end of the canal check out this fantastic old building.
At the time when the herring industry was king, many of Hokkaido's shipping orders were processed here.
The interior has been refurbished and the exterior still retains its former grandeur. An excellent reminder of times gone by.
Directions: Head to the northern end of the canal and you'll find it. It's a few minutes before the railway museum.
Hours: Open from Tuesday to Sunday from 9:30-5pm.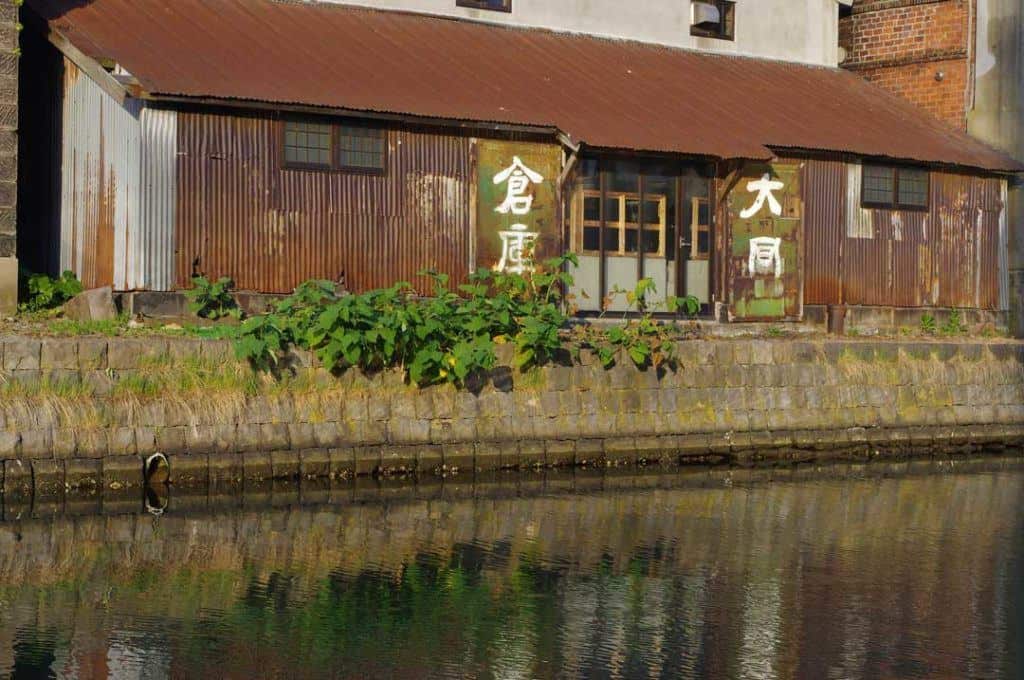 Day Trips from Otaru – What to Do
If you're stuck for what to do in Otaru then maybe think about a day trip out the coast.
12) Shakotan Peninsula
If you are renting a car then you may want to combine a trip to Otaru with a trip further out to the spectacular Shakotan Peninsula.
If you thought Hokkaido was quiet by Japanese standards, then the Shakotan Peninsula is quiet by Hokkaido standards.
From Hokkaido head west and pretty soon you'll be greeted with amazing coastal views and quaint little villages.
The area around the tiny village of Yobetsu is particularly stunning.
If you are lucky enough to be here at sunset then you are likely to be treated to some spectacular views.
From here you can head back to Otaru and take an evening stroll along the canal, which is particularly spectacular at night as the entire length of it is lit up.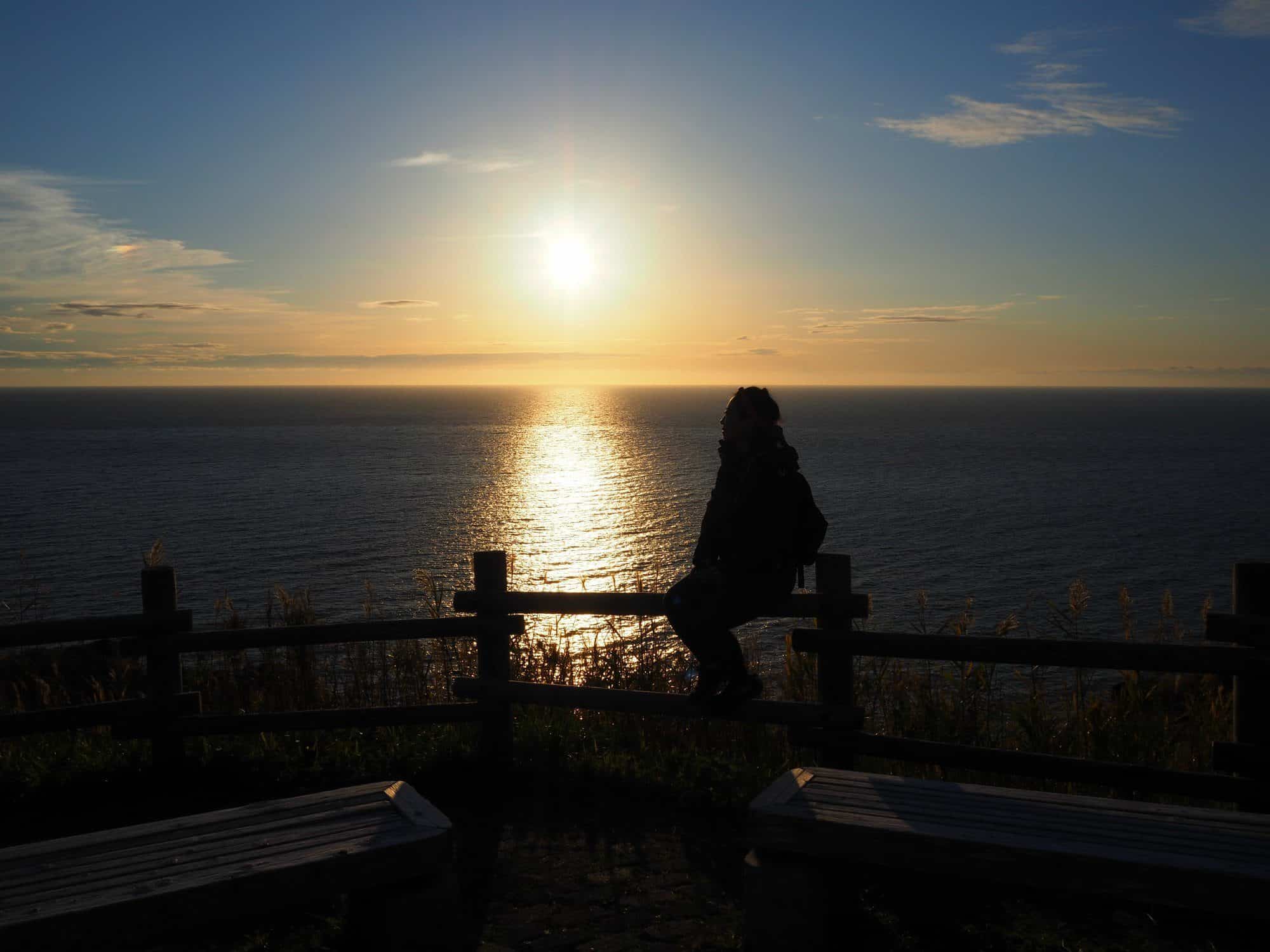 Otaru Travel Guide
To help you make the most of your time in Otaru, we've put together this Otaru travel guide.
Eating in Otaru
Hokkaido, in general, is well known for its food.
With some of the freshest produce in the country and a commonly held narrative that the sushi in Hokkaido is the best in Japan to be prepared for deliciousness.
Otaru is an excellent place to put these two narratives to the test.
Excellent ice cream can be found almost everywhere and a variety of excellent restaurants can be found in the canal area.
If you get the chance make sure you try frozen salmon; a Hokkaido specialty. Simply put eating is one of the best things to do in Otaru.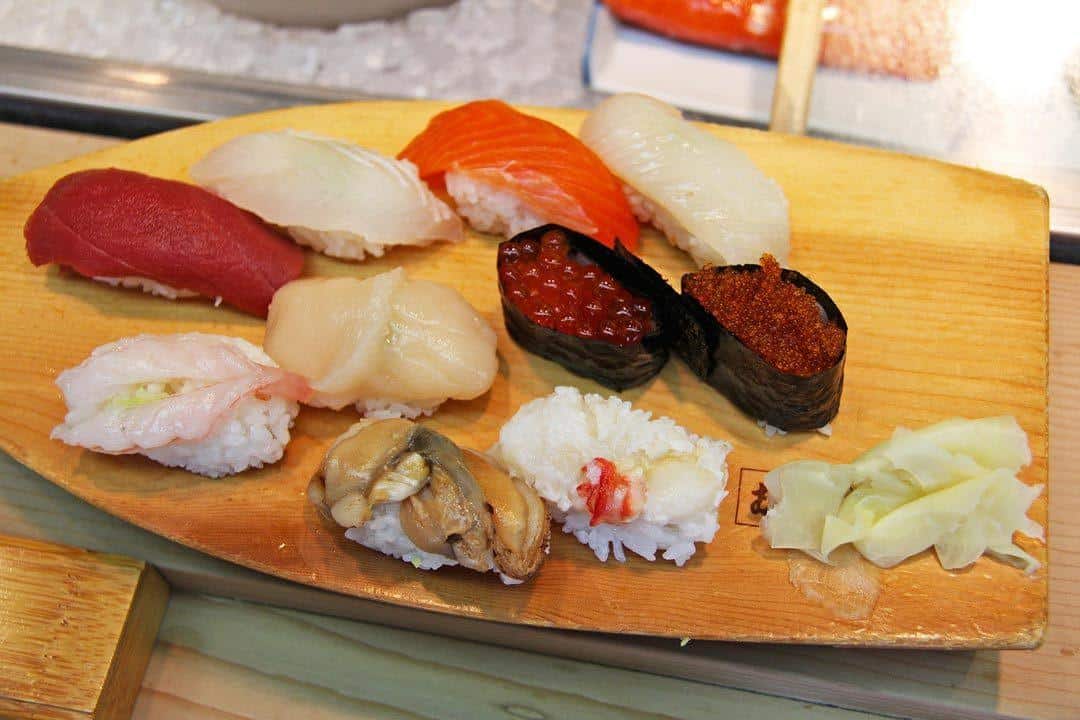 Recommended Restaurants in Otaru
Kaisendonya
Located on Sakiamachi this restaurant specialises in a huge variety of seafood dishes including some Hokkaido classics. One of the most popular dishes is the salmon sashimi with salmon roe, a Hokkaido classic.
Kozushi
Another awesome sushi restaurant located in the city center. A similar offering to Kaisendonya. They have some fantastic sea urchin and salmon roe dishes.
Otaru Rakuten
This awesome izakaya is one of the best restaurants in town, it has received a Bib Gourmand from the Michelin Guide. Pretty good for a small family-run affair.
Getting There and Away
Otaru is easily visited as a day trip from Sapporo by train.
It's probably more convenient than renting a car as parking in Otaru can be pretty pricey.
I recommend buying a JR Pass to make the most of Japan's awesome rail network if you're going to be travelling to other places in the country. It'll save you money in the long run.
That being said if you want to use Otaru as a base to explore the surrounding area such as the Shakotan peninsula then it is possible to just rent a car for the day from outlets in Otaru itself.
Most people visit Otaru as a day trip from nearby Sapporo, which in itself is well worth checking out!
However when I visited I combined it with a trip to the gorgeous Shakotan peninsula.
It's a short and inexpensive train journey so if you have any kind of rail pass then it's not really worth activating your pass specifically for this trip.
When to Visit Otaru
Winter brings plenty of snow but some gorgeous views.
Fortunately, Hokkaido is more than prepared for the huge snowfalls winter brings.
April usually brings the sakura season and autumn brings another gorgeous change of colour.
Summer is usually hot but not stifling.
Hokkaido is one of those wonderful places that are beautiful whatever season you go.
It just depends on what you want.
Snow, sakura, autumn leaves or summer sun?
It's your choice. Otaru's close proximity to the coast means outside of summer it can be quite wet with winter getting the brunt of the rain.
Best Accommodation – Where to Stay in Otaru
Here are my recommendations for the best accommodation in Otaru, based on my own personal experience exploring the city.
If you want to know where to stay on a budget, or as a baller, read on!
Best Budget Accommodation in Otaru – Otaruni Backpackers Hostel
Otaru is low on budget options however this one is a great option that receives consistently excellent reviews from the many travellers who have rested their weary heads there.
Located south of the canal it's central without being too central.
Best Budget Option for Couples – Little Barrel
This hotel is an old building that is an excellent value with free breakfast and located in Central Otaru.
Rooms are slightly cheaper if you're staying alone. It has a wide variety of private rooms whilst still offering a relaxed hostel vibe that proves to be a magnet for travellers.
Its central location makes it especially convenient. A shared kitchen is also offered for those keen to save a bit more.
Best Mid-Range Hotel – Hotel Sonia
Located in the centre of Otaru this excellent hotel has everything you could need for a great stay in the city.
This place is a fantastic option for those wishing to stay in a relatively nice hotel without spending too much money.
Located right near the Otaru canal, you're close to all the best attractions.
Best Luxury Hotel in Otaru – Unwind Hotel
If you looking to splash the cash in Otaru then this is an excellent option to choose.
Located right in the centre of Otaru you'll be a few minutes walk from some of the cities best restaurants and most interesting sights.
The hotel also has a hot tub, restaurant, and bar. After a long hard day exploring back a nice soak in the hot tub is a perfect way to end the day.