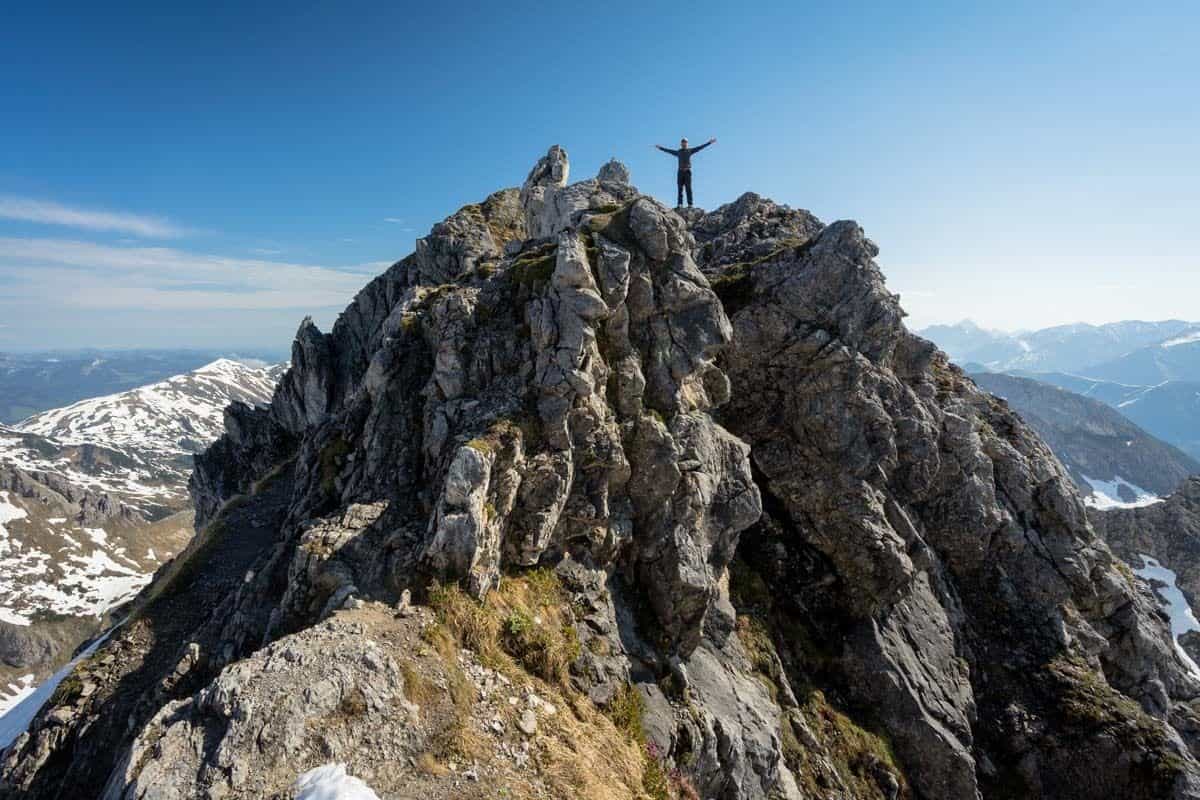 I was laying in a hammock in Pai, Thailand, with a cold Singha beer half-buried in the grass next to me, when I wrote a 2500-character story and submitted it as a last-minute entry for the 2014 World Nomads Travel Writing Scholarship.
It was a few hours before the deadline, and Alesha had convinced me to send something in. "Why not?" I mused, and typed up the tale of Latoya, the van we lived in travelling across Canada.
After finishing the piece I quickly forgot about it, and Alesha and I continued on our travels through Southeast Asia in the carefree and happy-go-lucky attitude that we were fond of.
A month later I was sitting in the dining room of a bamboo lodge, 45 kilometres from Thakhek in Central Laos, when an unexpected email came through.
"Your piece has been chosen as a winning entry in our 2014 Travel Writing Scholarship."
I sat there in disbelief. Surely there had been a mistake, or perhaps this was a cruel joke. But the reality eventually took hold and I discovered it to be true.
Beneath that bamboo thatch roof in Laos, with the monsoon rains pelting down, my future had changed in an instant.
Before that day I had been travelling the world for six years, most of that time spent with Alesha, working any odd job that came my way. Bars, hostels, construction, ski resorts, any place that would pay the bills I would flock to to sustain my travels.
Writing had always been a passion for me, but I never thought it would become a major part of my life.
Over time I had begun to severely neglect this creative outlet. Then in 2013 NOMADasaurus was born.
When we started this travel blog it was simply created as an online diary – something that would allow Alesha to showcase her photography and me to get back into storytelling.
We never dreamed that a few years later writing and photography would be our main source of income, and this website would continue to take us around the world.
I always assumed professional travel writing was reserved for exemplary journalists, or people with unparalleled skills for storytelling, like Paul Theroux and Bill Bryson. This was not a job for the average Joe coming from a construction background, like myself.
That was until the day I flew into Berlin, as a result of winning that writing competition.
From that bamboo lodge in Laos I was now hanging out in Germany, being mentored and trained by the phenomenal Alex Leviton on how to become a professional travel writer.
Alex encouraged me to find my voice in writing, and then taught the tools and knowledge required to successfully pitch stories to editors around the world.
I was nurtured into my new career with the support of World Nomads and their partners. I was inspired to pursue a different path, and now had the tools and credibility to launch into the next level of travel writing.
It goes without saying – I never thought it would happen to me. And I never thought that I had the skills or talents to make it in a job that most people would only dream about. But here I am, two years later, making a living from travel writing.
Before winning the World Nomads Travel Writing Scholarship, I had written a few articles for this website and crafted one short story for a friend for his self-published travel book.
Today I have had travel stories published by CNN, BBC, News.com.au, Yahoo, BuzzFeed, Forbes, Business Insider, Matador Network, Vietnam Traveller Magazine and a whole lot more.
This still leaves me slightly in disbelief.
I don't necessarily believe I am an exceptional writer. I am just now equipped with the experience to keep breaking deeper into the industry and create the best travel stories possible.
Before we started this blog becoming a professional writer didn't seem feasible to me. Now I get paid to travel the world, and I can honestly say it all started to come together when I tapped out that story about Latoya and sent it in on the last day of that writing competition.
Amazing how 2500 characters can change a life…
2016 World Nomads Travel Writing Scholarship
We are very happy to see that this incredible opportunity is still running, and World Nomads have now announced their 2016 Travel Writing Scholarship.
Here is what they are looking for:
Write a 2500 character story about a travel experience around one of the following themes:
a) How did I end up here?
b) A local encounter I'll never forget.
c) The time I discovered…
If you are chosen as one of the lucky winners you will then be flown to Australia as part of the scholarship. While there you will be offered:
A 3 day writing course with Lonely Planet author Anthony Ham
A 10-day custom road trip around Australia
Free accommodation during your trip
AU$3000 spending money
As a previous winner of the scholarship, I can honestly say it proved to be one of the greatest opportunities I have ever experienced.
I often look back and wonder where I would be if Alesha never told me to enter, and I never bothered to put that beer down and write a story.
So if you have ever wanted to get into professional travel writing, head over to the World Nomads site and send in your best work for your chance to win the scholarship!