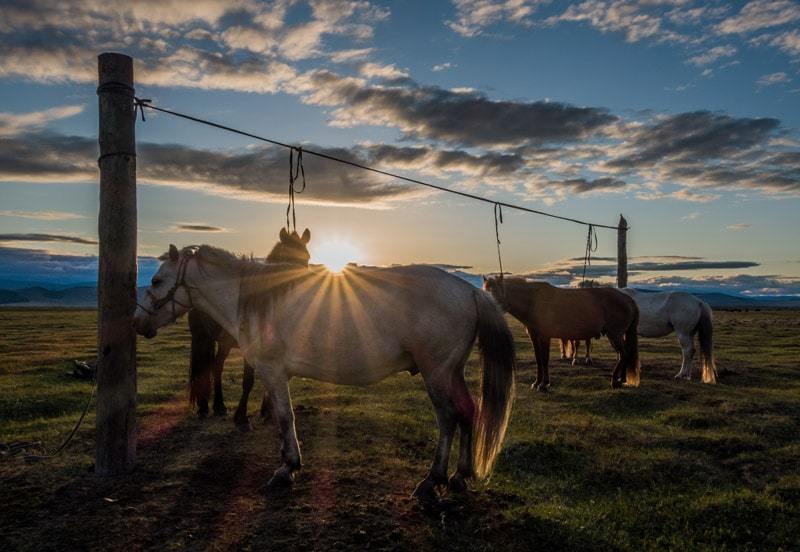 "Two roads diverged in a wood and I – I took the one less travelled by, and that has made all the difference."
Of all the travel quotes that get thrown around, this one from Robert Frost's poem "The Road Not Taken" is my absolute favourite.
Since meeting in a Canadian hostel in 2008, Alesha and I have always tried to live a life that makes us happy. And what makes us happy is travelling. We weave between life's different paths and try to never second-guess the decisions we make and where they lead us to. Ultimately, we prefer to kick back and let things unfold, allowing our course to manoeuvre and change as we continuously wander. Even though we might have a general idea of which way we are headed, we are more than happy to deviate from that path at a moments notice, when something more appealing comes along. It is not an ideal mindset for everyone, but this is how we have chosen to structure our lives – To be spontaneous, flexible, and forever on the road.
A few months ago Alesha and I were sitting in a park in Xi'an, discussing what our next move after China should be. We could jump on a ferry and head to South Korea, or take the train across the country towards Central Asia. The memory of an old conversation with another traveller suddenly came flooding back, and the wheels started spinning in our brains. One of the guys we bought our motorcycles off of in Laos said he wanted to travel Mongolia by horse. This sounded incredible to us then, and it sounded incredible to us now. It was then decided: We would travel through Mongolia, but on horseback.
The more we thought about this, the more excited we became. Admittedly Alesha was more reserved about this idea than I was. But despite the doubts, we committed to buying our own horses, no matter the cost or difficulties. We even made a video announcing our plan and posted it on our Facebook page. The response we got was massive, and we received scores of comments and emails from people eager to see how we played out our next adventure.
Fast forward to today, as we prepare to leave Mongolia after two months in the country. We never bought the horses.
When we first crossed the border from China, we were determined to do everything we could to make our horse riding dream a reality. We talked to locals and other travellers, and we teamed up with the crew at Steppe Riders outside of Ulaanbaatar to learn about horse care and riding skills. We even found contacts to buy the horses from, complete with all the gear we could need. We were ready to take the plunge.
But then things started changing.
An incredible opportunity came up for us to explore the Gobi Desert with Selena Travel, and we jumped at it. The tour was impeccable, and we loved every second of it. Then an old friend I hadn't seen in 8 years came to Mongolia, and we started making plans over a few beers to catch up on old times.
"But we have to head back to Ulaanbaatar to buy our horses."
It was always in the back of our thoughts.
Another opportunity then arose – the chance to visit the Dukha reindeer herders in Northern Mongolia. This was something we had dreamed of doing long before we ever knew we were coming to Asia.
"Afterwards, we'll go back and buy our horses. We said we would, and we have to keep our word."
We talked about it constantly.
Another week had passed, and we got in touch with some friends who were halfway through their own horse riding adventure. Their stories were far from ideal, and it sounded like a lot of hard work for not much reward. Other locals told stories of horse thieves and persistent mosquitoes.
We spent four days camping by Khovsgol Lake, drinking wine, making camp fires and hanging out with good friends. The rugged Wild West of Mongolia was beckoning our name. Travellers told us of the sensational hiking, glaciers, striking mountain ranges and isolated beauty that awaited in the region. We were desperate to see it for ourselves, but thought we couldn't. Did we really want to miss out on what was meant to be the most remarkable part of the country to go on a horse riding adventure our heart was no longer in for?
It was then that we had to admit something to ourselves. We didn't want to buy horses any more.
Alesha kept expressing her desire to abandon the idea, but we didn't want to disappoint you, our amazing readers. We had said we were going to buy horses, and we didn't want to back down on our word. The truth is though that buying horses was going to restrict our Mongolian experience in more ways than we were willing to accept. In the end we just said "fuck it", and started hitching west.
It was like a weight was lifted from our shoulders. We were now free to go anywhere we wanted, by any means we wanted. It's funny to think that now, because really we were always free to do whatever we wanted anyway. But at the time the decision was monumental.
At first we felt like we were letting people down. Perhaps one of you had been inspired by our idea and wanted to do it yourself. Maybe you were looking forward to seeing our journey through Mongolia on horseback. Then again maybe no one actually cared what we did. At the end of the day we are still travellers before we are writers, photographers or bloggers, and we had to put our own desires first. Honestly, we are not sorry for this. I hope you understand.
Our last month in Mongolia was magnificent. The details will be left for another story (or more likely another 5 or 6 stories), but everything we experienced was unbelievable. Sometimes your life's path changes unexpectedly, and sometimes you consciously change it. Plans get altered for other ideas at the drop of a hat. We know this as well as anybody, because we rarely have plans. It is just something we have to accept in life, for better or worse.
And as hard as it was for us to abandon our original scheme, we don't regret it one bit.