If you've ever dreamed of staying on your own private island, then it's time to book a trip to Koh Samui, Thailand! Our Cape Fahn Hotel review will help make your dreams come true.
The sun was setting over the narrow strait between Choeng Mon Beach and Cape Fahn Hotel, casting shadows across the quiet island off of Koh Samui.
A small boat motored its way towards us as we stood on the sand, luggage by our side, while the amiable concierge explained that the boat was the only access possible during a high tide.
In just a few moments we would be boarding that small vessel and making the transfer to the hotel, where a world of secluded luxury lay waiting.
READ MORE: Check out all the incredible things to do on Koh Samui, Thailand
The driver collected us, placed our bags at his feet and fired up the outboard, pointing the bow towards the glistening lights of the resort.
Minutes later we were stepping onto the sand again, this time on the shores of Cape Fahn Hotel's private island.
Darkness was creeping over the property, but the flames of bamboo lamps illuminated the path towards the reception.
Palm trees swayed above, the stars came out between the fronds and soft music drifted from the Michelin-star restaurant hidden somewhere ahead of us in the forest.
The atmosphere was already intriguing, both relaxing and mysterious, as we made our way to the lobby.
Our excitement was soaring. This island would be our home for the next three days, and our experience in what proved to be the most luxurious stay of our entire lives was just beginning.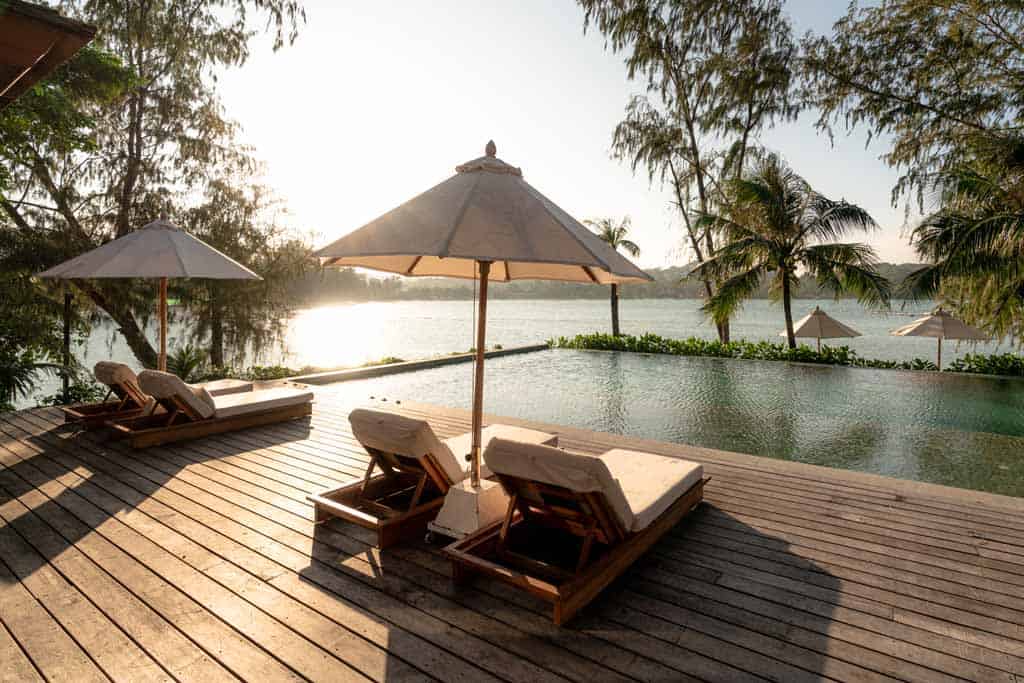 Cape Fahn Hotel Review – A Private Island Escape on Koh Samui
During our most recent trip to Thailand we were fortunate enough to spend a few nights at the fabled Cape Fahn Hotel, a private island resort located near one of the country's most popular destinations, Koh Samui.
Part of Thailand's legendary small luxury hotels brands, Cape & Kantary, Cape Fahn is their flagship offering, attracting guests such as politicians, movie stars and social celebrities.
We spent three nights here, bouncing from the private beach to our gorgeous villa and everywhere in between, and it's safe to say the hotel far exceeded all of our expectations.
If you've been wondering what it's like to stay in one of Thailand's premium luxury resorts, our review of Cape Fahn Hotel on Koh Samui will answer all your queries!
READ MORE: See our review of the accommodation on Koh Yao Noi, Cape Kudu Hotel!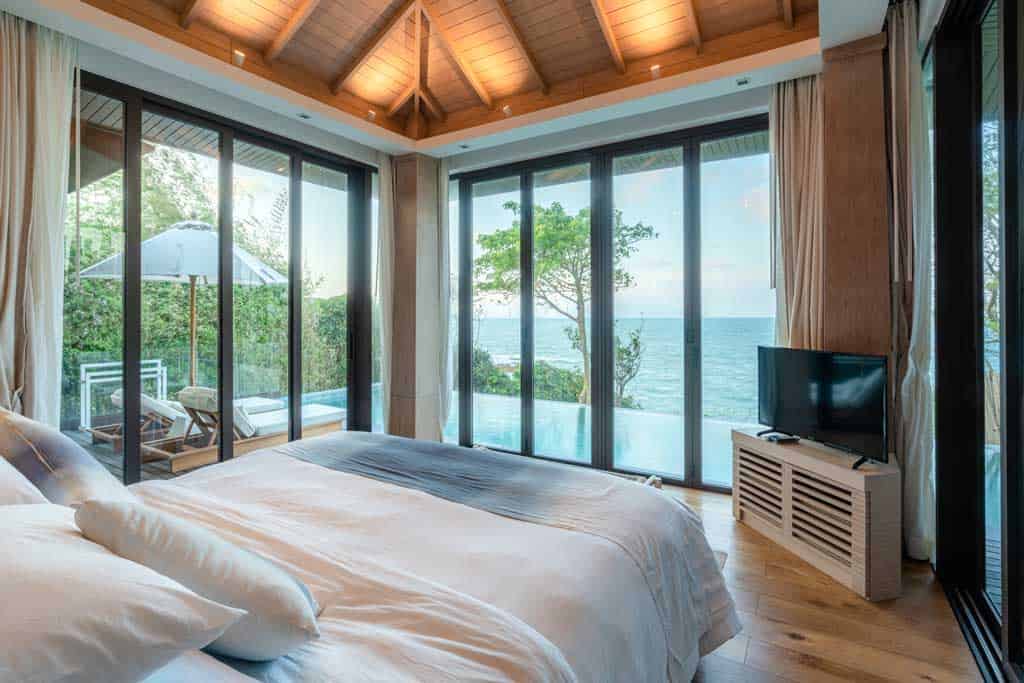 Crossing the Sea and Checking In
After disembarking the ferry from Surat Thani we were met at the pier by our friendly driver, and before we could say 'Tom Yum' we were whisking around Koh Samui in our air-conditioned private shuttle.
It was a short drive to Choeng Mon Beach, where we jumped out and headed to the small, air-conditioned office to announce that we'd arrived.
The concierge gave us a fresh fruit drink and wet refreshment towel, then called the reception on the island to let them know we were ready to come on over.
Normally there's two ways to travel to Cape Fahn Hotel – By boat, or taking a large truck between the islands.
As the tide was high we were told that we'd be taking the boat, so we made our way down to the beach and watched in anticipation as the little tender motored its way across the narrow strait.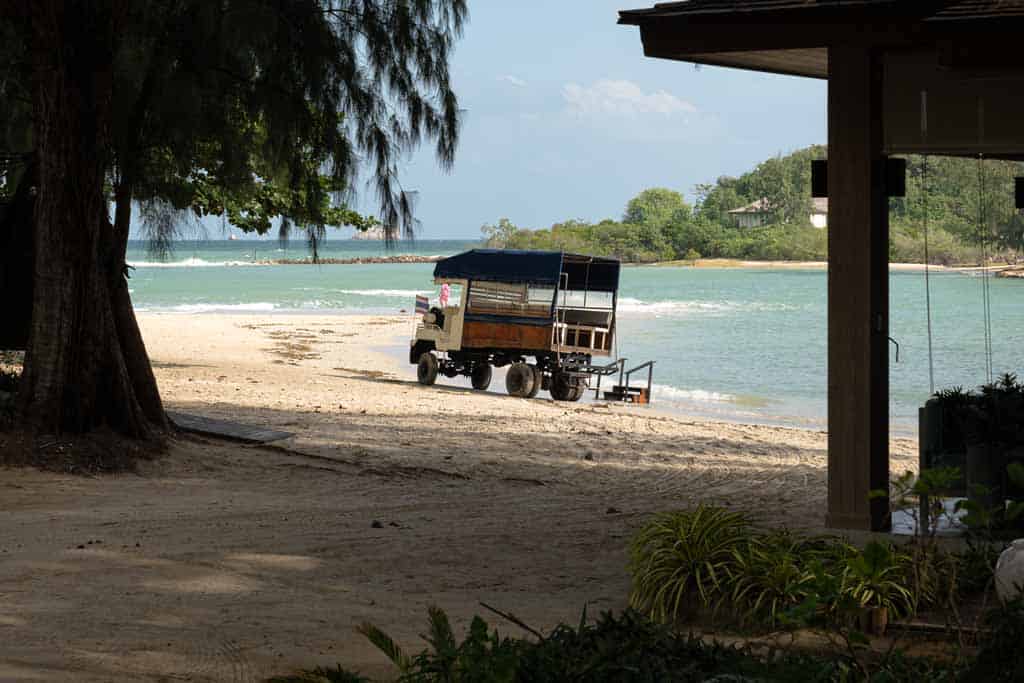 The smiling captain greeted us warmly, grabbed our bags and helped us board using some steps. Then it was just a short 2-minute journey to the hotel.
Once we arrived we were met by one of the receptionists and a bellboy who collected our bags, and we walked up to the open-air lobby.
The entire check-in process went smoothly, and we enjoyed another fruit drink and chatted with the staff while everything was finalised.
With the formalities out of the way we were handed our room keys and jumped in a golf buggy, being given a short tour of the entire island and facilities before being dropped off outside our villa.
The sun had already set, so all we could see were the soft lights of the villa illuminating the garden pathway to the door.
We were about to step into something special.
READ MORE: Check out our top recommendations for a perfect 3 days in Koh Samui itinerary!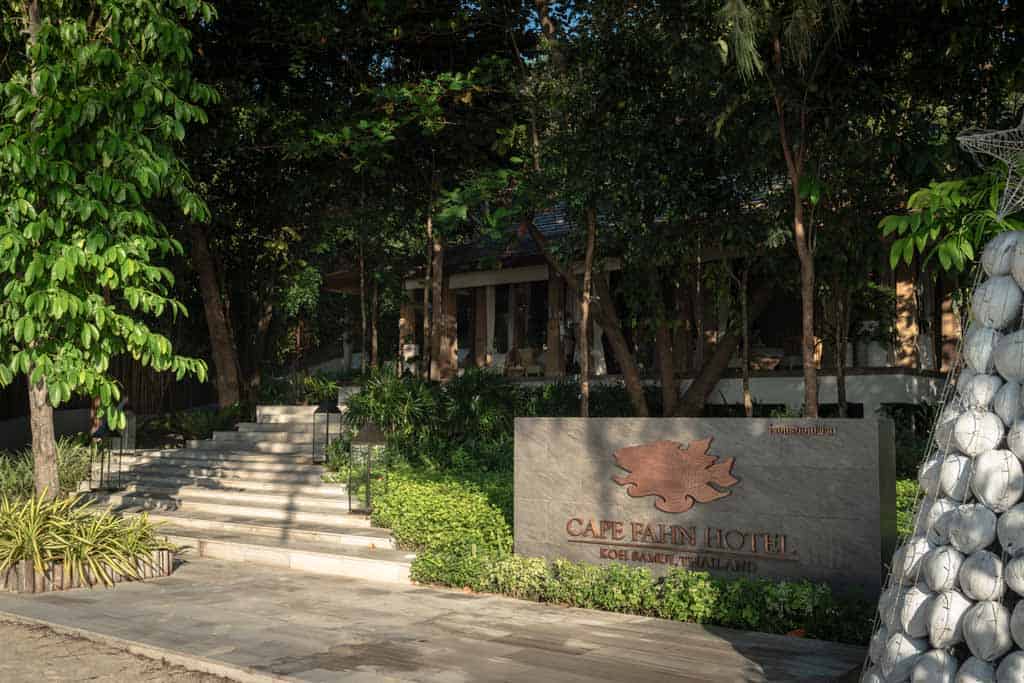 Our Ocean View Pool Villa
The double door swung open and we were greeted with an enormous living room, with a marble bench at the entrance, and sprawling U-shaped sofa, flat-screen TV and a platter of fresh fruit and chocolates on a coffee table.
To the right a separate bedroom jutted out from the living quarters, and much to our surprise it was even bigger than the first room.
The oversized bed looked like a cloud, with multiple pillows and a menu sitting on the edge where we could select the material of the sheets and style of the pillow we'd prefer.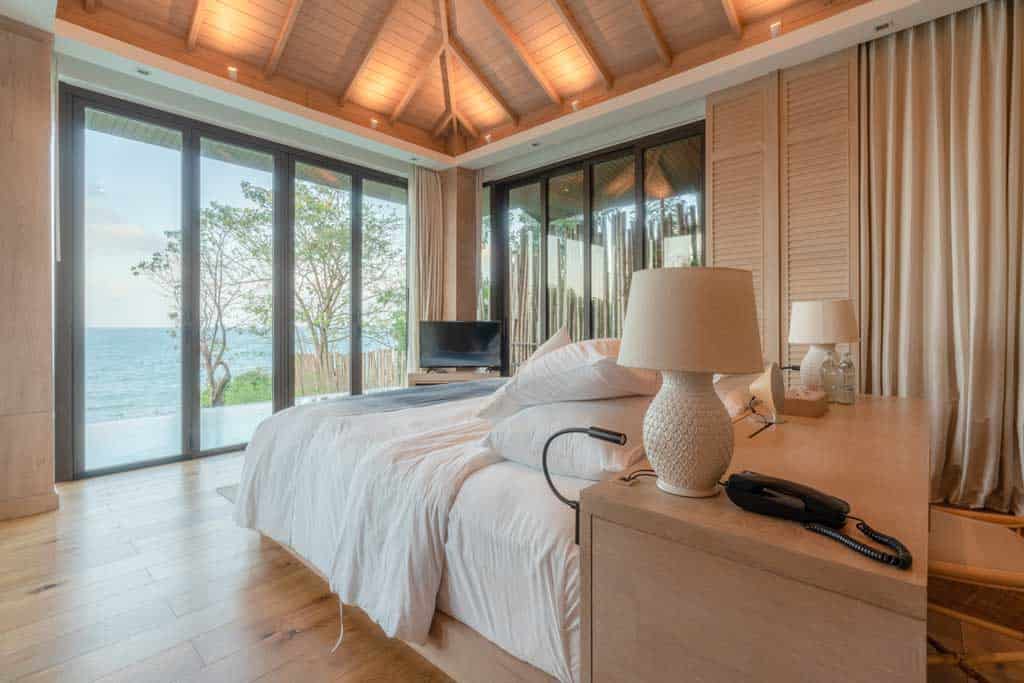 Behind the bed was a wide table, leading into the entrance for the dressing room.
On either side of the hallway was a his and hers wash basin, with large wardrobes for us to store our clothes and luggage.
The final room was the bathroom, with a spacious bath featuring as the centrepiece right in the middle, with the rain shower to one side and separate toilet to the other.
The entire room was bigger than some homes we've stayed in, but that wasn't the end of it.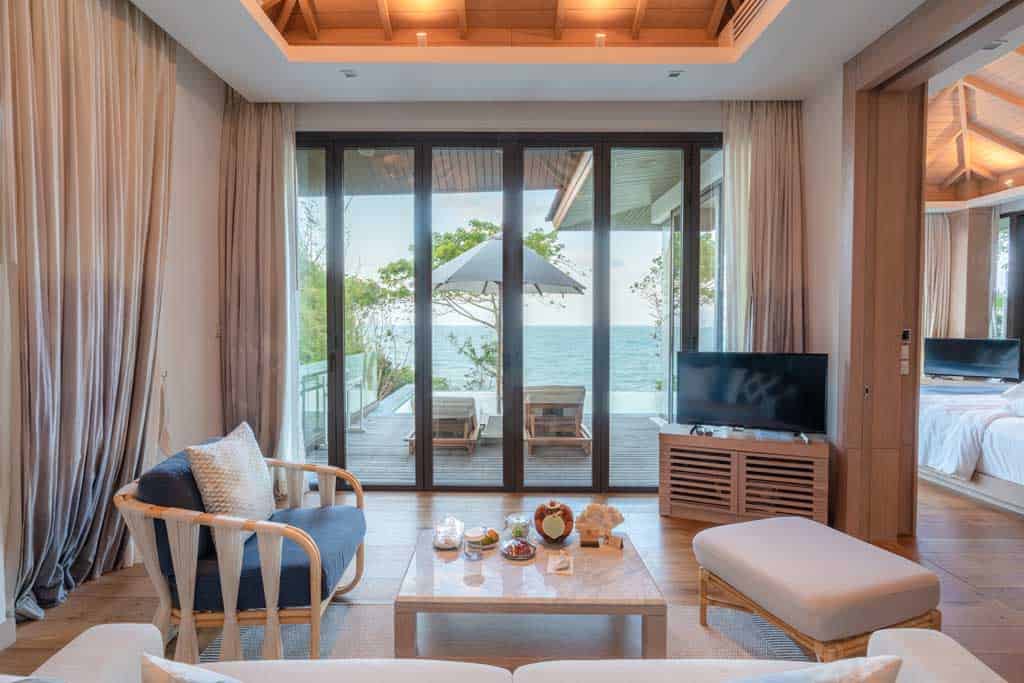 Floor to ceiling glass bifold doors wrapped around the front of the bedroom and living rooms, and once we opened the blackout curtains we stood amazed at the sight before us.
A 30m2 infinity pool sprawled out across the back deck, lounge chairs perched by the edge at one side and unrestricted views cast out over the Gulf of Thailand.
The moon softly illuminated the sea in front of us, and the sound of waves lapping the shore was hypnotic.
Walking around the side led us back to a different entrance for the bathroom, but not before opening up to a large, open-air outdoor shower with privacy screens.
Having stayed in luxury resorts all around the world, we can honestly say the Ocean Pool Villa at Cape Fahn Hotel was the single best accommodation we have ever seen.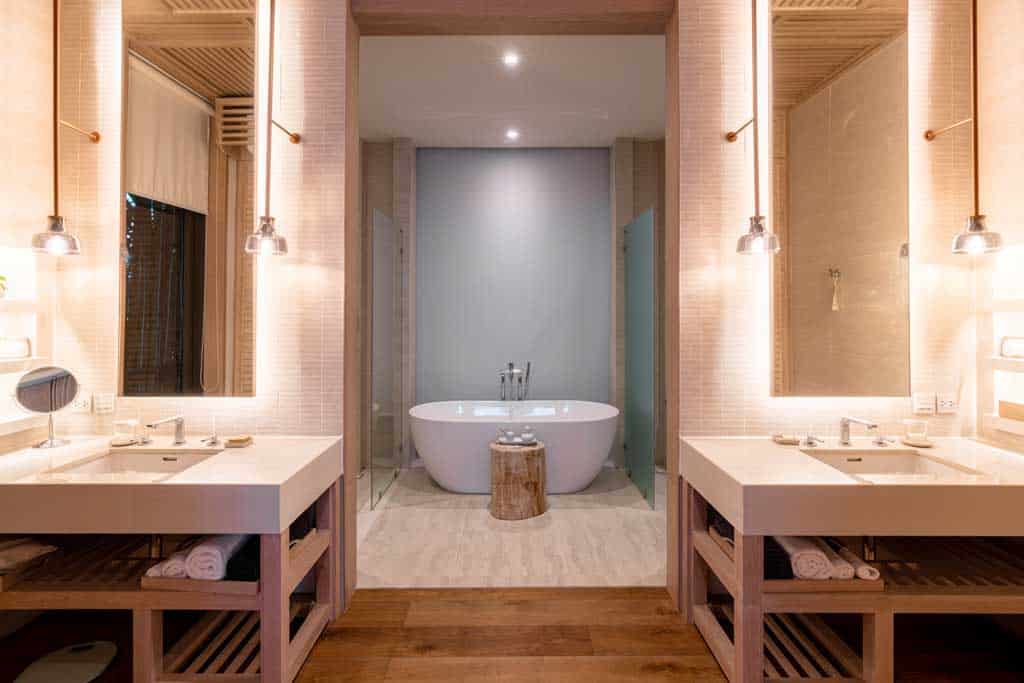 The Villas at Cape Fahn
Cape Fahn Hotel has a whole range of accommodations available for guests to enjoy, and no matter your choice you are guaranteed an experience of pure bliss.
Every single villa here has their own private pools, and offers services as standard that other hotels charge a premium for.
The mini bar is complimentary, all guests are welcome to the free breakfast, fruit bowls are replenished daily, room service is always available, air conditioning is of course included and free wifi can be had all over the entire property.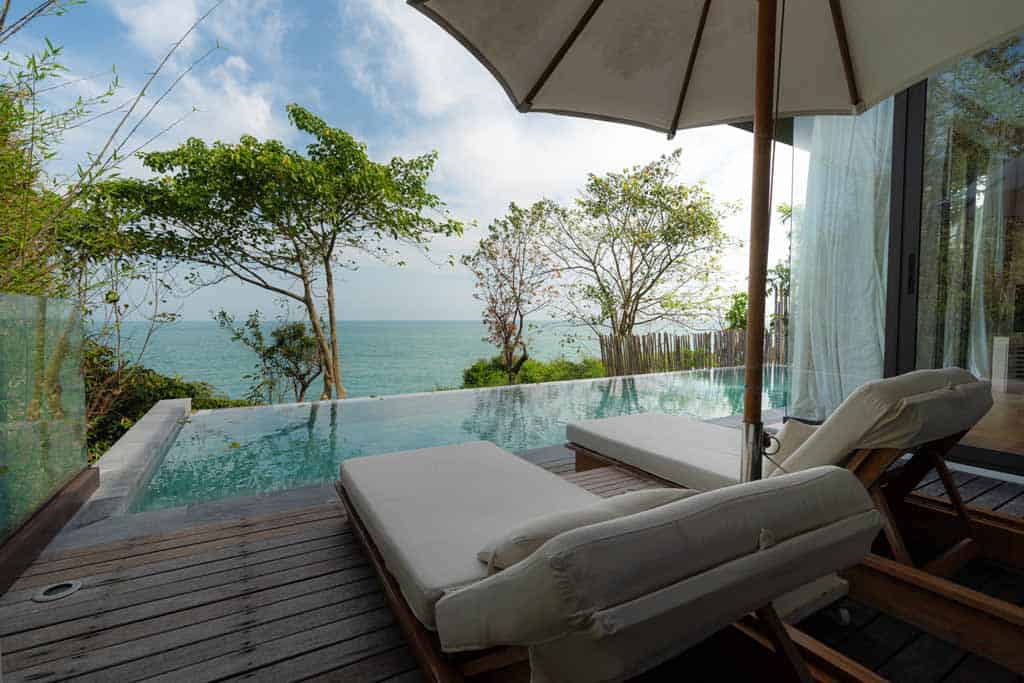 Stepping the luxury experience up to a new level, you can select the type of bed sheets you'd prefer, as well as choose from a comprehensive pillow menu.
Some of the villas have tropical garden views, others look out over the bay and many have ocean views.
Most of the villas are one bedroom, but there is also a two bedroom tropical villa available.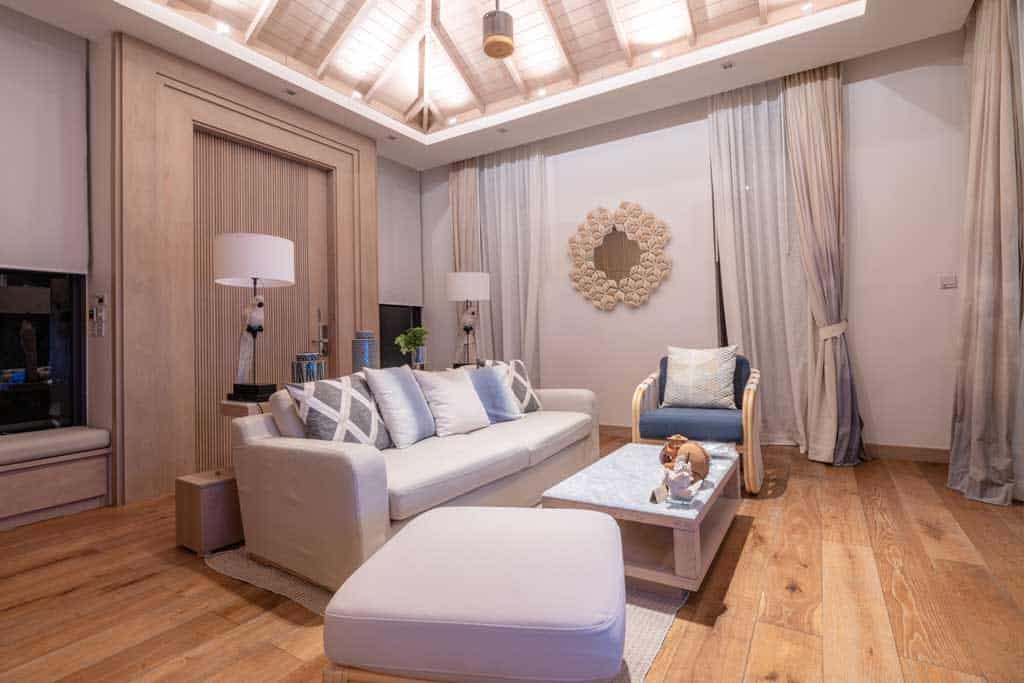 The creme-de-la-creme of Cape Fahn Hotel is the Fahn Noi Private Island Pool Villa, a 600 square metre rocky headland that is completely separate from the main island, being cut off at high tide.
The two bedroom villa is often reserved for those who need privacy as much as luxury on their holidays.
It's the kind of booking that is made by Thailand's most prominent celebrities, so make sure you check for availability well ahead of time if you're thinking of splurging on 5-star luxury on a private island off of a private island.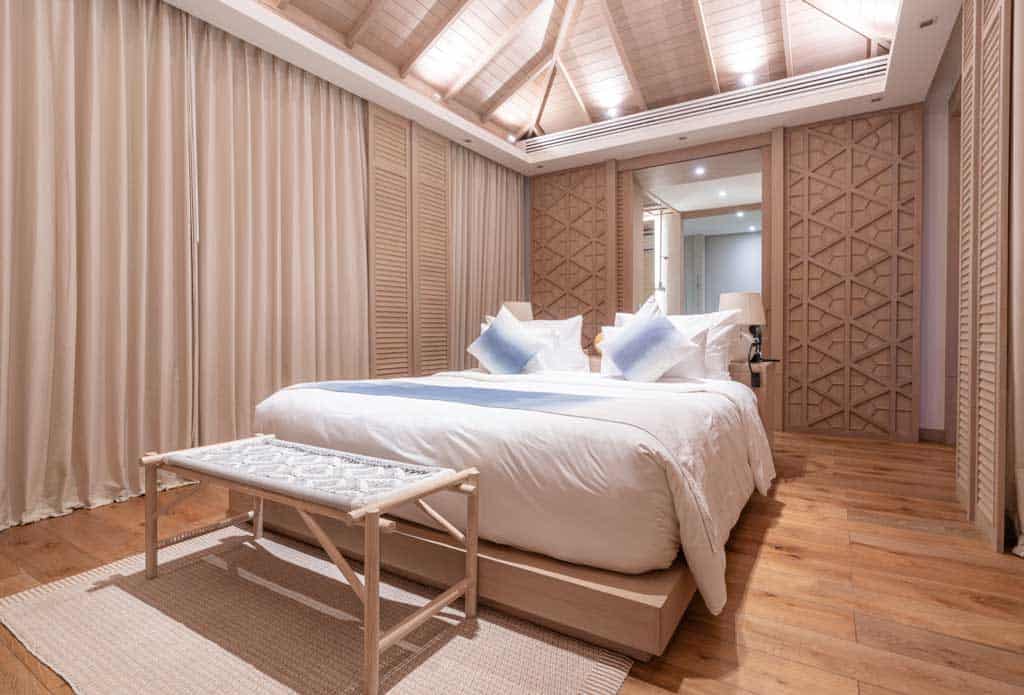 The Restaurants
Cape Fahn Hotel Samui has two restaurants on their private island, both offering a different experience and style.
Long Dtai
Cape and Kantary Hotels pride themselves on providing world class cuisine for their guests, and at their flagship Koh Samui location, they've taken that mission and exceeded all expectations.
The Long Dtai Restaurant located at Cape Fahn Hotel is a joint partnership between the hotel chain and world renowned Australian chef, David Thompson.
Offering an authentic and truly delectable Southern Thai menu of primarily seafood, the dishes have been carefully selected based on marine conservation and sustainability, using only the freshest ingredients.
We ate dinner here on our first night, perched at a candlelit table on the outdoor patio with ocean views, and it wasn't just a meal – it was a journey.
The head waiter explained every dish that came out, discussing the ingredients used and how Thompson had developed those particular menus.
We washed it all down with boutique cocktails, with the faint sound of the ocean beneath us breaking over the rocks. A perfect atmosphere for a wonderful meal.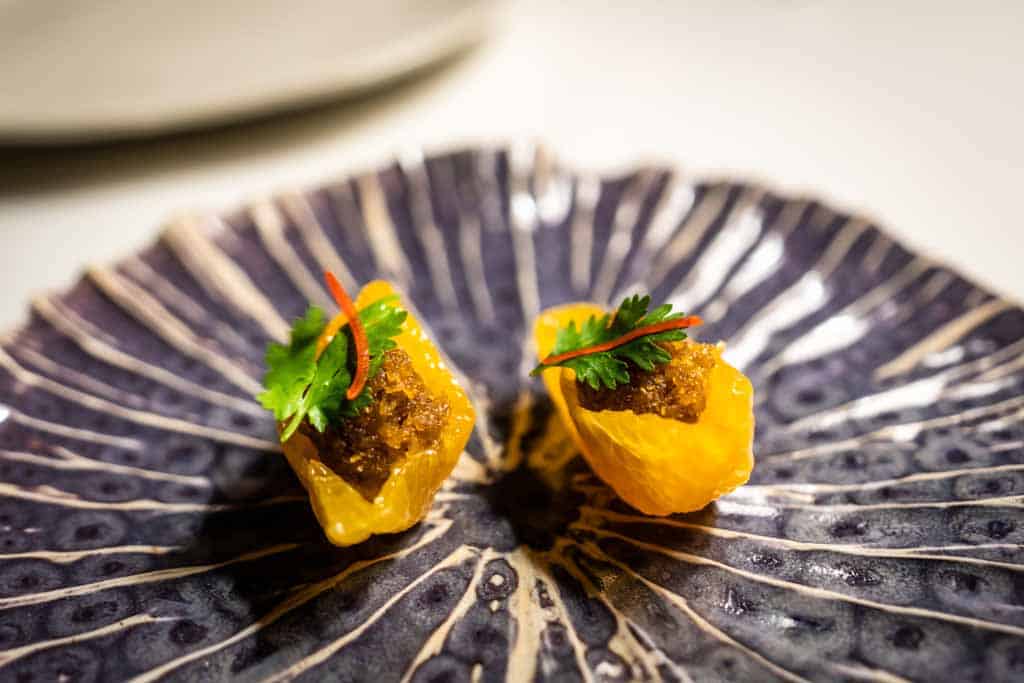 Hue Restaurant
For something a bit more informal, the Hue All Day Dining Restaurant at Cape Fahn Hotel is a lovely spot to grab a delicious meal on a warm afternoon.
You'll find the Hue Restaurant right next to the hotel's private pool, surrounded by beach chairs, lounges and coconut trees.
Hue specialises in more typical Thai dishes on the menu, such as curries, pad thais and soups, and with everything expertly prepared by the experienced chefs, the flavours are guaranteed to be divine.
Grab your favourite local cuisine and chill out by the outdoor pools with a drink in hand.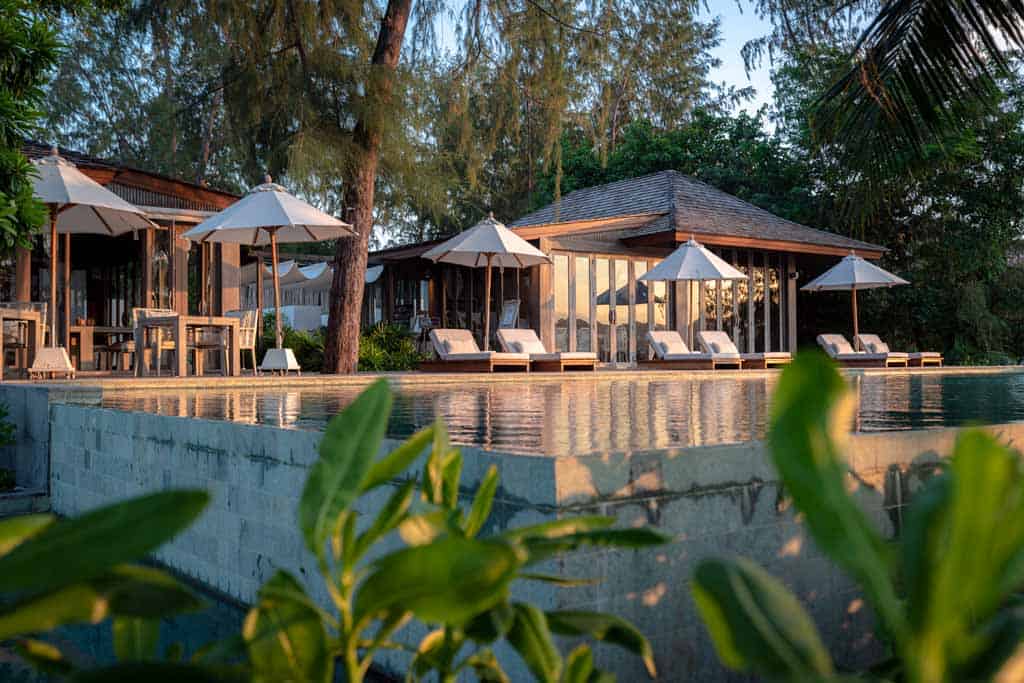 Breakfast
A stay at Cape Fahn Hotel includes a sensational daily breakfast in the price, and they really take things to another level with the options available.
You can choose from an a-la-carte menu filled with a variety of Asian and Western specialties, from omelettes cooked your way to boutique Thai delicacies, and fresh smoothies or juices to order.
Alternatively the buffet is stocked with a huge variety of dishes, as well as pastries, muesli bowls and fruits.
For a real treat, don't forget to ask for a fresh coconut!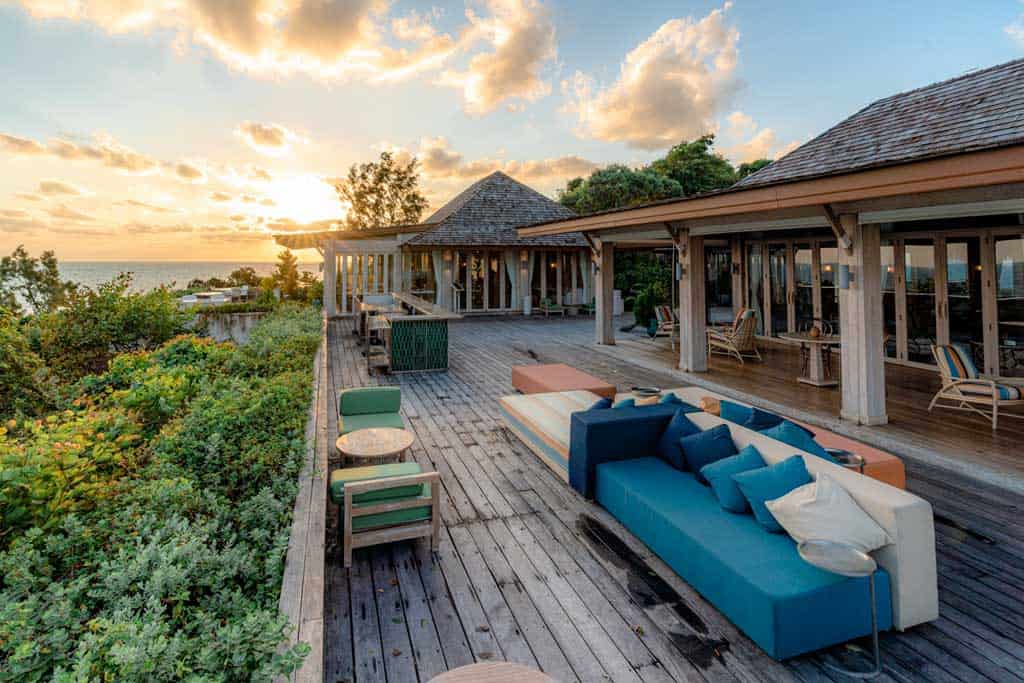 The Facilities
As tempting as it is to sit by your private pool, order room service and lap up the ambiance of your own luxury villa in comfort, Cape Fahn Hotel has a whole range of marvellous on site facilities that you really should explore.
The Pool
Right next to Hue, the fantastic on site restaurant, is the sprawling Cape Fahn pool that's open to all guests.
Located on the edge of the beach with lounge chairs and hammocks lining the perimeter, it's the perfect place to come for a Happy Hour cocktail and mingle with your fellow guests.
Cape Spa
If you're looking to pamper yourself then book in for a series of spa treatments at the resort's full service spa, Cape Spa.
The experienced and qualified therapists offer a range of restorative treatments, including Thai massage services, beauty therapies and relaxation options.
Due to the hotel's enhanced cleaning measures and impeccable hygiene standards, as well as the overall popularity of the spa, it's important to book ahead.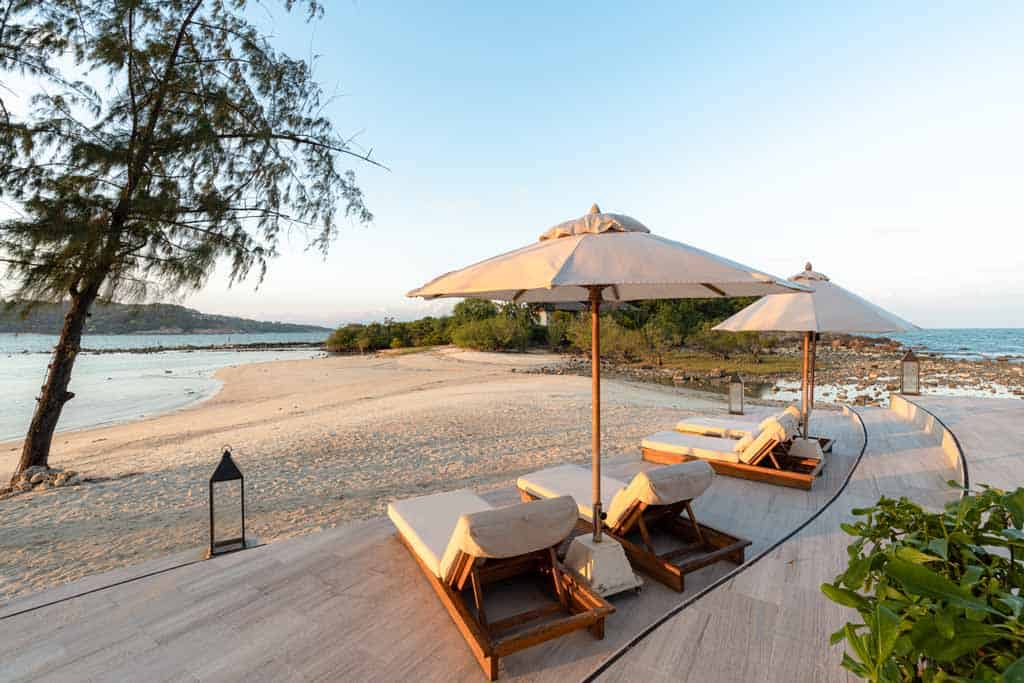 Fitness Studio
Just because you're on holiday doesn't mean you shouldn't look after yourself. The fitness centre at Cape Fahn Hotel has a range of exercise equipment available for guests to use, including treadmills, bikes and weights, so you can work off all those delicious meals you'll be eating at the restaurants.
They also offer on site yoga classes.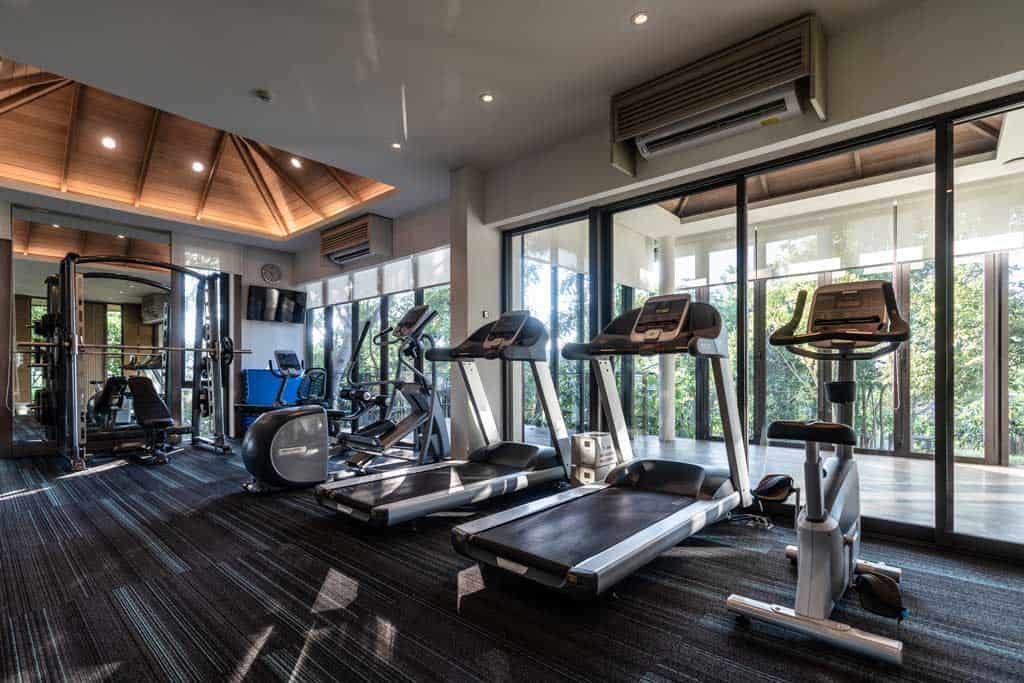 Activities
Feel like stand up paddleboarding or kayaking around the turquoise seas of Koh Samui? Keen on a game of chess or board game with the family?
Cape Fahn Hotel has you covered! Head down to the Activities Pavillon and you'll find plenty to do to fill your days.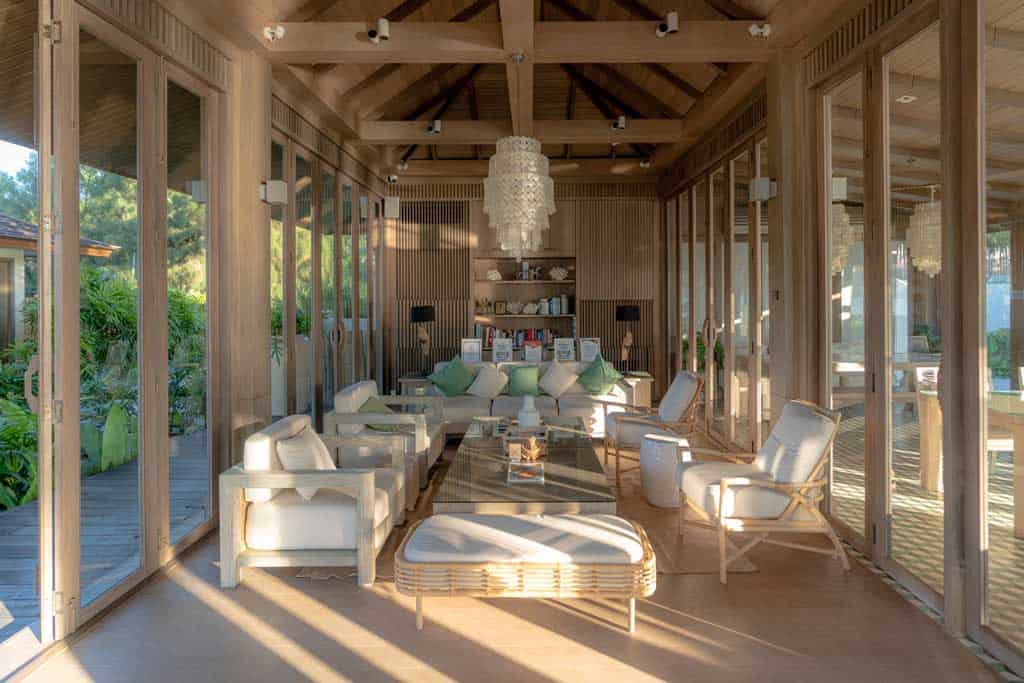 Tour Desk
There are a lot of incredible tours you can do on Koh Samui, from island hopping around the Ang Thong Marine Park to exploring the interior of the island on an ATV.
Stop by the reception and have a chat with the friendly staff about what activities you can do during your holiday.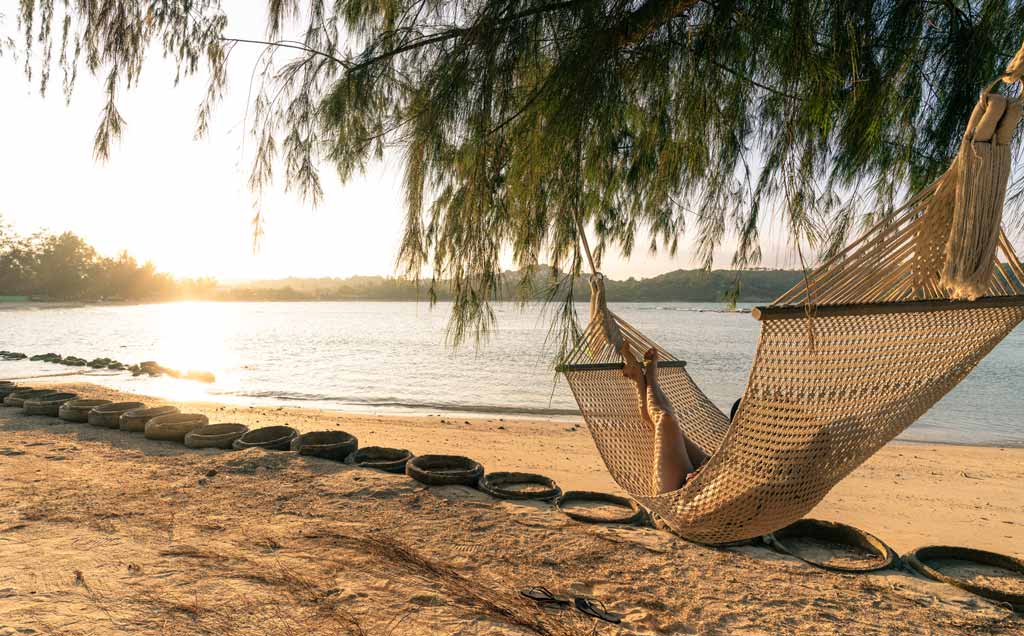 How to Get to Cape Fahn Hotel
Being on its own private island off of Koh Samui doesn't necessarily make it very difficult to get to Cape Fahn Hotel.
The nearby Koh Samui International Airport is only 15 minutes away, and you can organise the hotel to pick you up with their private air conditioned airport shuttle once you land.
If you're coming by sea then let the team know what time your ferry arrives and they'll collect you from the terminal.
Transferring from the main island to the hotel is also very easy at any time of day or night.
Simply stop by the little concierge office at Choeng Mon Beach and they will organise for you to get across to the hotel by either truck or boat, depending on the tide.
DISCLAIMER: Our stay at Cape Fahn Hotel was made in partnership with the Tourism Authority of Thailand. All thoughts, opinions and sunsets spent in our private pool are, as always, our own.