If you love hiking and being in nature, make sure you do some camping in Hong Kong! Best of all, it's completely free!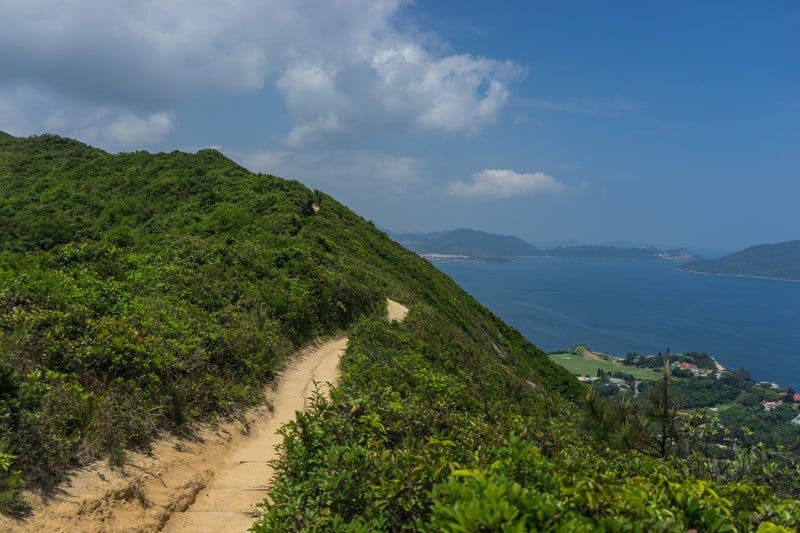 If you are like us, hiking and camping isn't the first thing that springs to mind when you think of Hong Kong. We had always pictured Hong Kong to be like Singapore – A big city peppered with the occasional carefully manicured park.
When a friend of ours told us that about 75% of Hong Kong is actually undeveloped forest, we didn't believe him. When he told us you could even do some free camping in Hong Kong, we were in shock.
In an instant our idea of Hong Kong completely changed, and we couldn't wait to get there.
The famous Hong Kong skyline has been photographed innumerable times over the decades, and indeed it is quite beautiful (well, that is if you find really tall concrete and steel buildings covered in neon lights advertising corporations beautiful).
What was even more appealing for us was the stunning natural scenery Hong Kong holds. We're talking turquoise oceans lapping at white sand beaches in remote coves.
Headlands covered in dense forest winding their way along the coastline. Mountain peaks offering superlative views over uninhabited islands. We've travelled a hell of a lot, and it takes a lot to impress us – but the nature of Hong Kong truly wowed us!
During our time in the country we did some free camping in Hong Kong on some of the most beautiful beaches we have seen in a long time, and did lots of gorgeous hikes. Getting out of the city really made us fall in love with Hong Kong.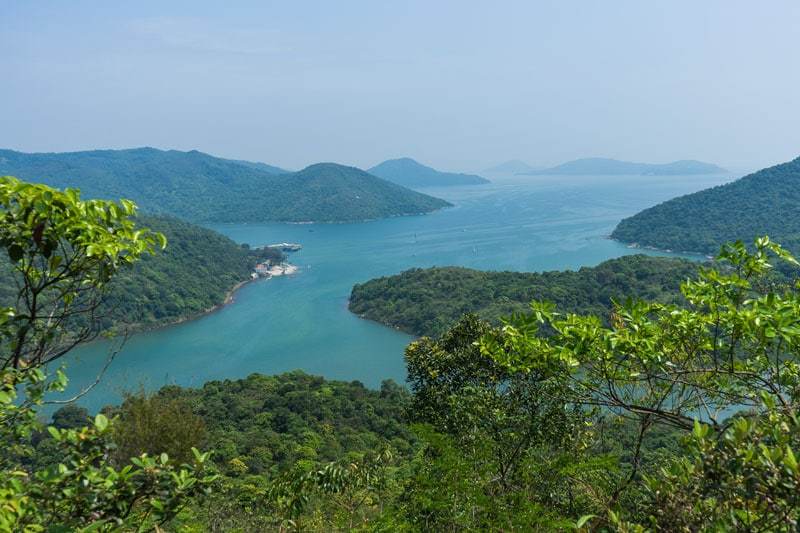 Camping In Hong Kong – The MacLehose Trail
About 45 minutes from the city is a large seaside village called Sai Kung. Besides being a pleasant respite from the crowds of downtown, Sai Kung is also the gateway to the Hong Kong Global Geopark of China.
The MacLehose Trail is a 100km hiking route that winds its way from Pak Tam Chung, Sai Kung to Tuen Mun through perhaps the most magnificent scenery in all of Hong Kong.
It is broken up into ten sections, with the third being the most difficult. We wanted to spend a couple of nights beach camping in the Geopark, and decided to hike sections one and two.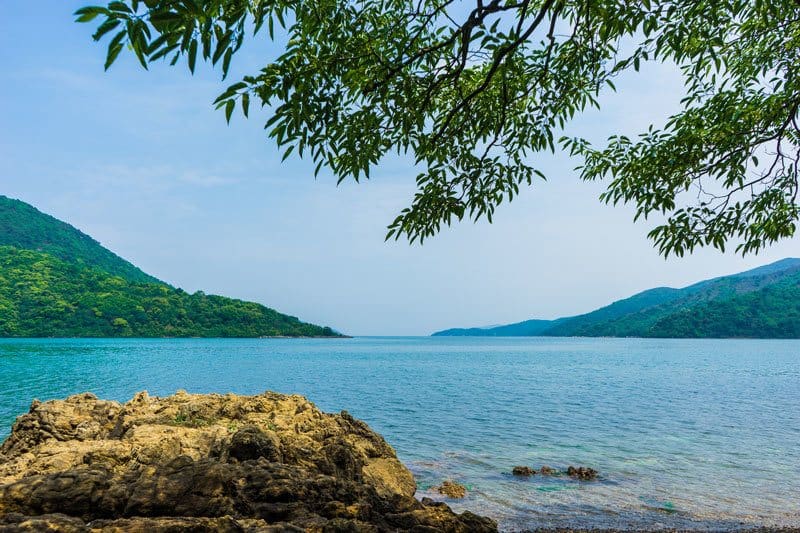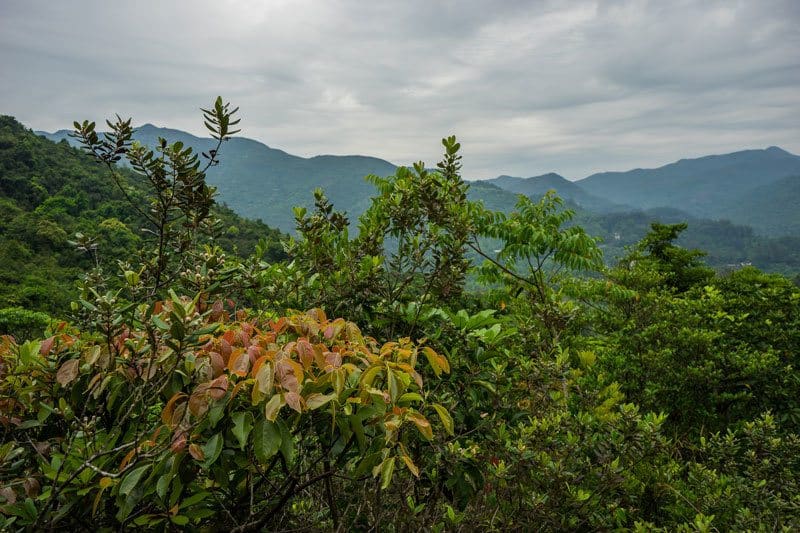 Day 1 – Ham Tin Beach
We caught the bus from Sai Kung to the start (well actually the end) of section 2 at Pak Tam Au. We trekked about 6km to get to Ham Tin Beach. The path was paved the entire way and was an easy walk, even with the immense heat.
We arrived at Ham Tin after only a couple of hours with intentions of walking to Sai Wan to spend the night. But the beach was so clean and the water so inviting, we decided to stay put.
We pitched our tent about 50m from the water's edge underneath a tree in the designated camping area. We couldn't believe that the free camping in Hong Kong turned out to be real!
To make it even better, we had the whole area to ourselves. Only two other groups of campers appeared – two ex-Hong Kong police officers from the UK and a young couple living in the city who camped at the next beach along – so we pretty much had full run of the place.
What we hadn't expected was for there to be a number of cafes and a bar to purchase food and drink. The Hoi Fung restaurant was right on the edge of the beach, and had cold beer, water and great food on offer. They even have tents, sleeping bags and mats to rent in case you don't have your own.
Two Person Tent – 150HKD
Four Person Tent – 250HKD
Six Person Tent – 350HKD
About 300m or so from the beach there was a small village with some other (cheaper) options for food and drink, which was just as delicious.
Some other beaches, such as Tai Wan and Tung Wan are really close to Ham Tin as well, so if there are crowds there try those places. Keep in mind that these beaches can have powerful currents, so stay close to shore unless you are a strong swimmer.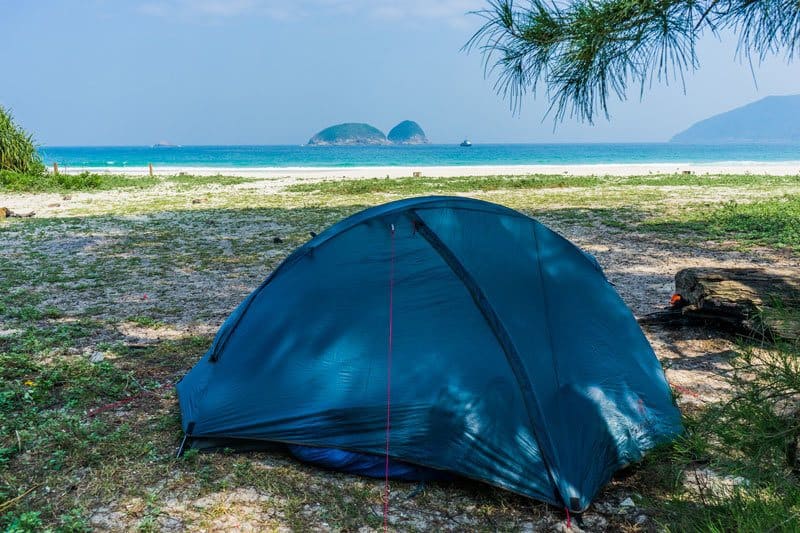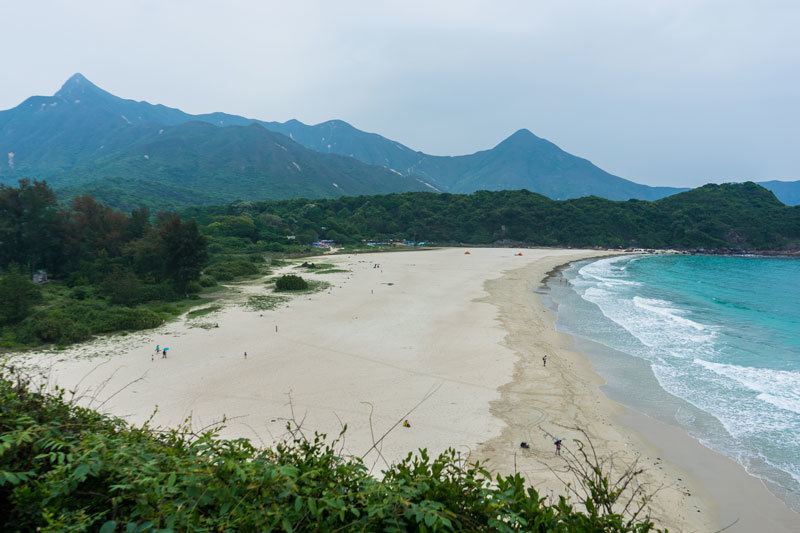 Day 2 – Long Ke Beach
It only took about an hour to make it Sai Wan, and we were instantly glad we didn't choose to stay there. While still beautiful, the place was packed, although admittedly it was the weekend.
However with more development brought more options, such as a number of cafes, restaurants and places to rent surfboards and kayaks. It really depends on what you are after, but we preferred the quietness at Ham Tin Wan.
The surfing in Hong Kong might be decent during storms, but it was so small when we were there it wasn't even worth paddling out.
The trail from Sai Wan became more like a hiking track, with the pavement giving way for dirt and a steep ascent. Make sure you stock up on water in Sai Wan before tackling this section, especially if the sun is out as there is very little shade. It's worth the effort though, as the views from the top of the peak are sensational!
Long Ke Wan was equally gorgeous, and it took us no time in finding a decent spot to set up our camp. One thing to keep in mind for here is that there is nowhere to buy food or water, so stock up before arriving.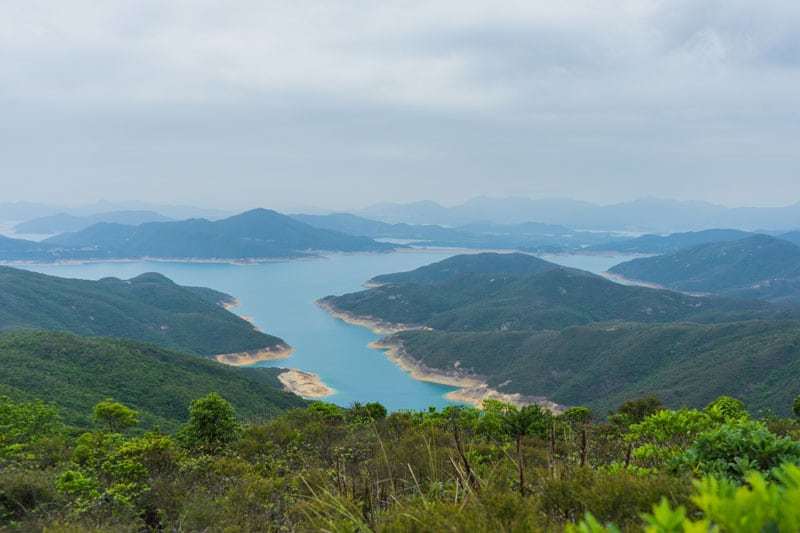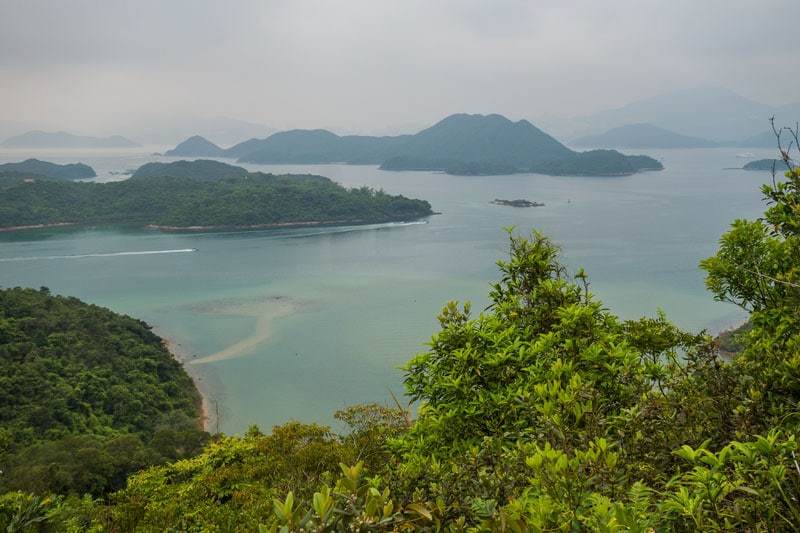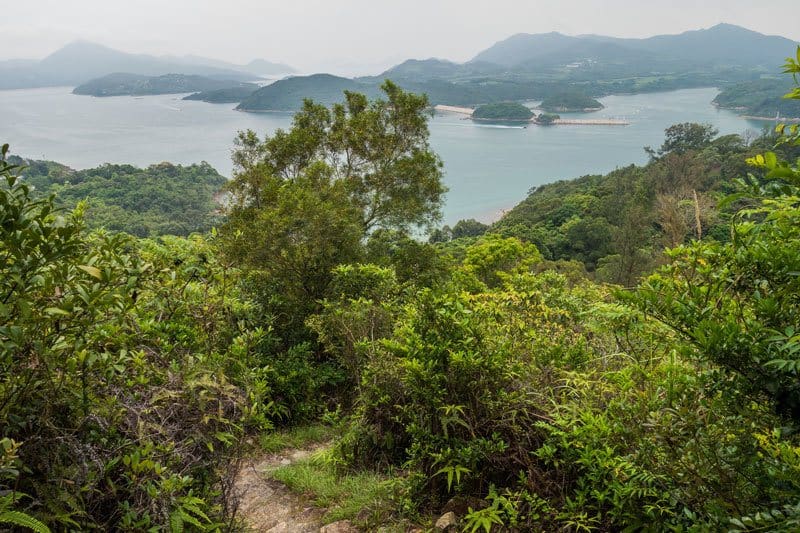 Day 3 – Back To Sai Kung
As you leave Long Ke you climb up the headland and are rewarded with remarkable views back down to the beach. It takes less than an hour to get to the end of section 2, where section 1 picks up.
This is where you can spot some of the unique geological features that make this park so special – the volcanic hexagonal columns that are found on the High Island Geo Trail.
Similar to the basalt columns found at the Giant's Causeway in Ireland and Ganh Da Dia in Vietnam, most of these striking formations were exposed during excavation works for the huge reservoir that was built years ago. Definitely make the detour around this trail before moving on.
You can either take a taxi back to Sai Kung, or walk the 10km along the road back to Pak Tam Chung, where you can catch a bus into town. This is what we did, and the hike was ok, with some nice views every now and then. Just be cautious of speeding taxi drivers on the narrow road.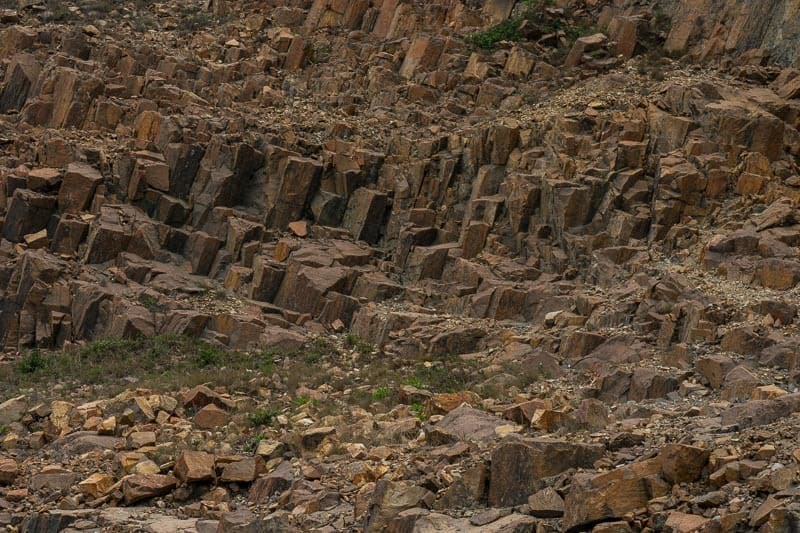 Dragon's Back Hike On Hong Kong Island
One of the most popular hikes in Hong Kong is the Dragon's Back located in the Shek O Country Park on Hong Kong Island.
This beautiful 5km trail offers more impeccable vistas while wandering through bamboo forest and lush woodland. Time Magazine even called this the 'best urban hike in Asia' back in 2004.
To get to the Dragon's Back Hike take the number 9 bus from the Shau Kei Wan MTR station. Get off at Tei To Wan on Shek O Road. You will see the sign marking the start of the trail.
You finish the Dragon's Back Hike at a small beachside village, where you can catch a bus back to the MTR station, or head up to the Giant Buddha.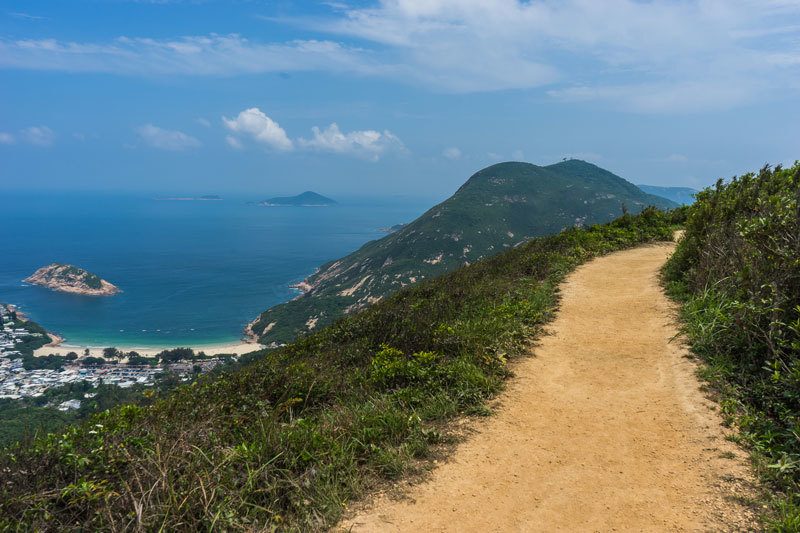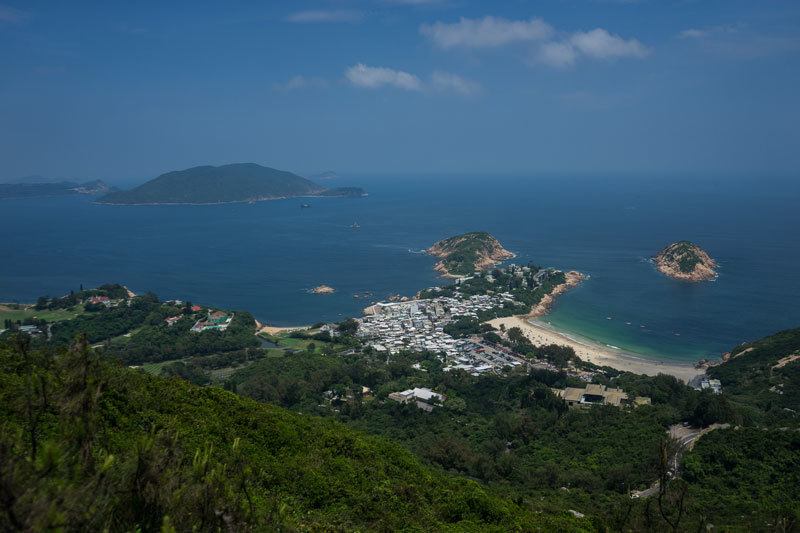 Camping On Lantau Island
We didn't get a chance to do any camping on Lantau Island, but there are a couple of supposedly superb spots that you can pitch your tent for free.
Pui O Beach – The most popular spot on the South shore of Lantau Island, and you can rent tents from here. On this beach there is even a full moon party thrown once a month, where you can find a collection of Hong Kong's hippie community spinning fire, slacklining and dancing under the stars. It is also a bit of a family event, so don't expect any of the debauchery that can be found in Thailand during the full moon.
Cheung Sha Wan – On the West coast of Lantau Island, and has teepees and safari tents available to rent. You can also rent surfboards, kayaks and body boards here.
Need accommodation in Hong Kong? Check out Agoda.com for great deals.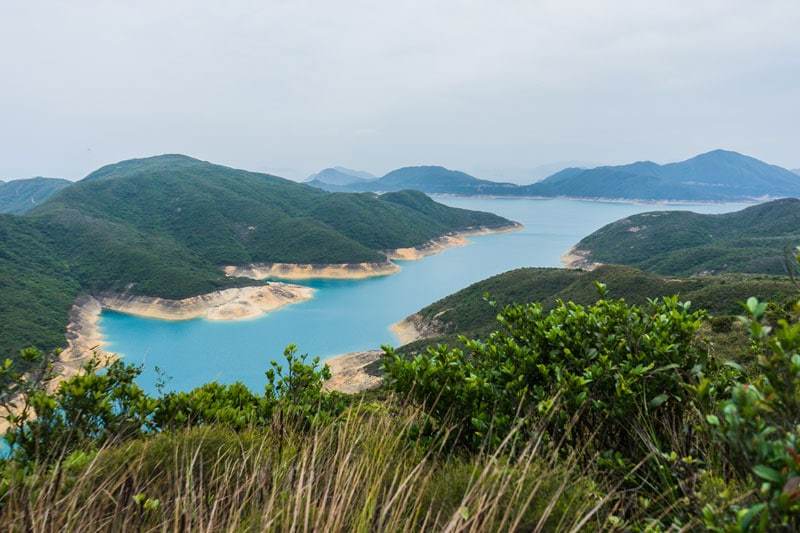 Save this Pin for later?