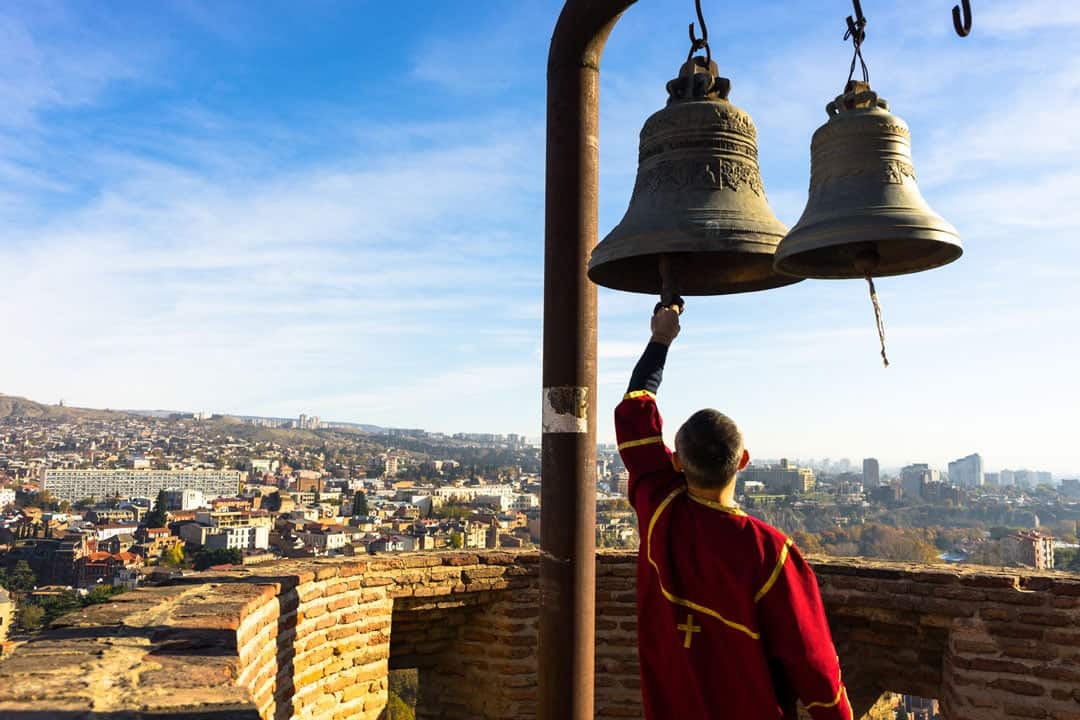 There is no country that we have travelled to that we knew as little about before arriving as Georgia.
When we crossed the border from Azerbaijan we had no idea what to expect, and we took that blissful ignorance as a way to keep an open mind about what we would find.
We never expected to absolutely fall in love with Georgia.
The Caucasian nation is famous for its Orthodox Christian history, friendly hospitality, delectable cuisine, tasty wine and unique language. It is also home to some of Europe's biggest mountains, ancient monasteries and lush forests.
All this we knew nothing about before travelling there.
So it's quite obvious to see why it was so pleasantly surprising for us, and after a week of exploring the countryside we entered Tbilisi, the nation's capital, bounding with excitement.
Tbilisi is slightly dilapidated and seems to be crumbling in the most unusual places. A walk through the historic neighbourhoods and down back alleys has you stepping over loose cobblestones and brushing against cracked bricks, while grape vines string between houses above.
There are a lot of things to do in Tbilisi, and a lot of day trips that can be taken from there. But our favourite thing to do after so many years in Asia was simply wander the streets and soak up the fascinating energy on the streets.
Here are some of our favourite snapshots from walking the streets of Tbilisi, to give an idea of just how raw and beautiful it really is.
Book your accommodation for Tbilisi through booking.com