From swimming with the largest fish in the ocean to star gazing with the Milky Way above, here is our list of the best things to do in Exmouth!
When winter hits in Australia, the best place to seek solace from the cold is up north. And in Western Australia, Exmouth is easily one of the best destinations for the sun and sea.
While Western Australia is usually skipped by many tourists visiting the land down under, Exmouth is a special place on the Coral Coast that can't be missed because it is the gateway to the incredible Ningaloo Reef.
With stunning turquoise waters for snorkelling and diving, great opportunities for fishing, epic surf conditions and plenty of marine life, Exmouth is one of Australia's best-kept secrets.
From April to July, Exmouth is most popular for its whale shark season and June to October is the perfect time for whale watching.
Here's an awesome list of things to do in Exmouth Western Australia.
The 18 Awesome Things to do in Exmouth
For nature and outdoor lovers, you'll never be left thinking of what to do in Exmouth.
Between the town, Cape Range National Park and the Ningaloo Reef, there are plenty of beautiful sights, attractions, activities. And of course, let's not forget the crystal clear waters lined with coral reefs and colourful fish, and pristine beaches like Turquoise Bay and Osprey Bay.
Here is our list of 18 awesome things to do in Exmouth.
READ MORE: Check out this great road trip itinerary from Perth to Exmouth!
1) Swim with the Largest Fish in the Ocean
Yep, that's right, THE LARGEST fish in the ocean migrates through the Ningaloo Reef each year and if there's a place to ethically swim alongside whale sharks, it's here in Exmouth.
Australia is extremely strict when it comes to rules and restrictions around swimming with whale sharks. All of this is intended to protect the sharks and ensure that their breeding and feeding patterns are unaffected by those in the water with them.
Check out this article for more reasons why you should swim with whale sharks in Exmouth.
Generally, the tour companies offer the same things: a spotter plane for the sharks and a guarantee so if you don't see a whale shark on your tour, you'll get another tour for free.
Some companies offer additional things such as free photos or a guarantee if you get seasick.
It's best that you book your whale shark tour at the start of your time in Exmouth in the event you don't get to swim with one so that you can redeem your free tour on the same trip.
It's no wonder this is the top of Exmouth attractions.
Swimming next to a whale shark is a surreal experience. They are very docile so you feel completely safe being next to one despite them often being anywhere from 5.5 to 10 metres long!
Best time: Late March to late July.
Duration: Around 9 hours starting from around 7:30 am.
Cost: Approximately $500 AUD.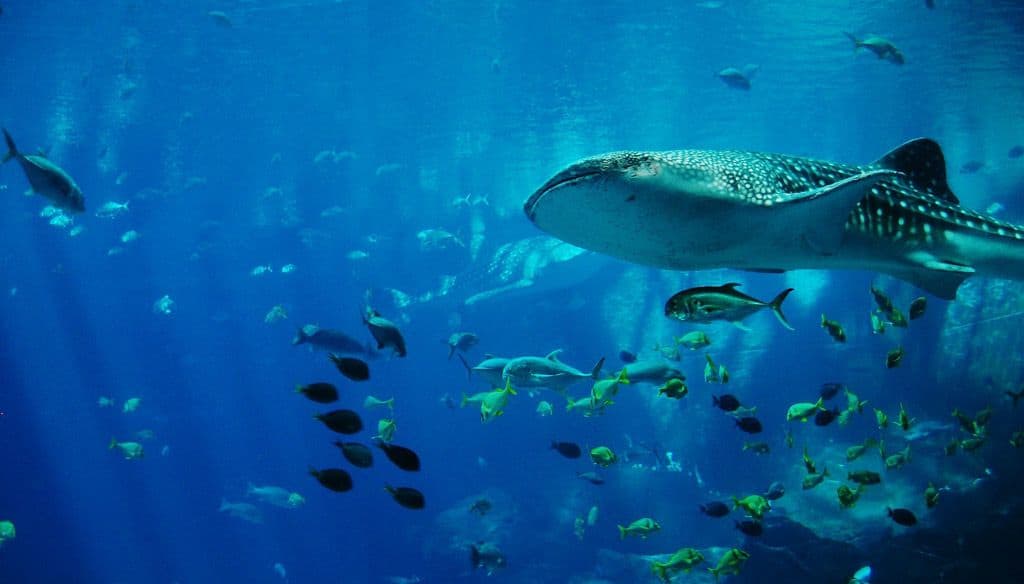 2) View Marine Turtles Nesting
Marine turtles nest from November to March each year and visitors can go to the Jurabi Turtle Centre (JTC) and take a guided tour from December to February to learn all about the turtles nesting.
The JTC is a shelter with information on the stages of nesting and you can view the turtles on the beach. However, a tour is recommended to avoid disturbing the turtles.
Tours are usually 3 to 4 hours, including an educational presentation on marine turtle biology, ecology, threats and conservation measures. Tours can be booked through the Exmouth Visitor's Centre.
If you are planning on heading to the beaches and viewing the turtles without a tour, you should read this Code of Conduct prior.
Nesting season: November to March
Tours available: December to February (depending on availability)
Times: day or night depending on nesting stages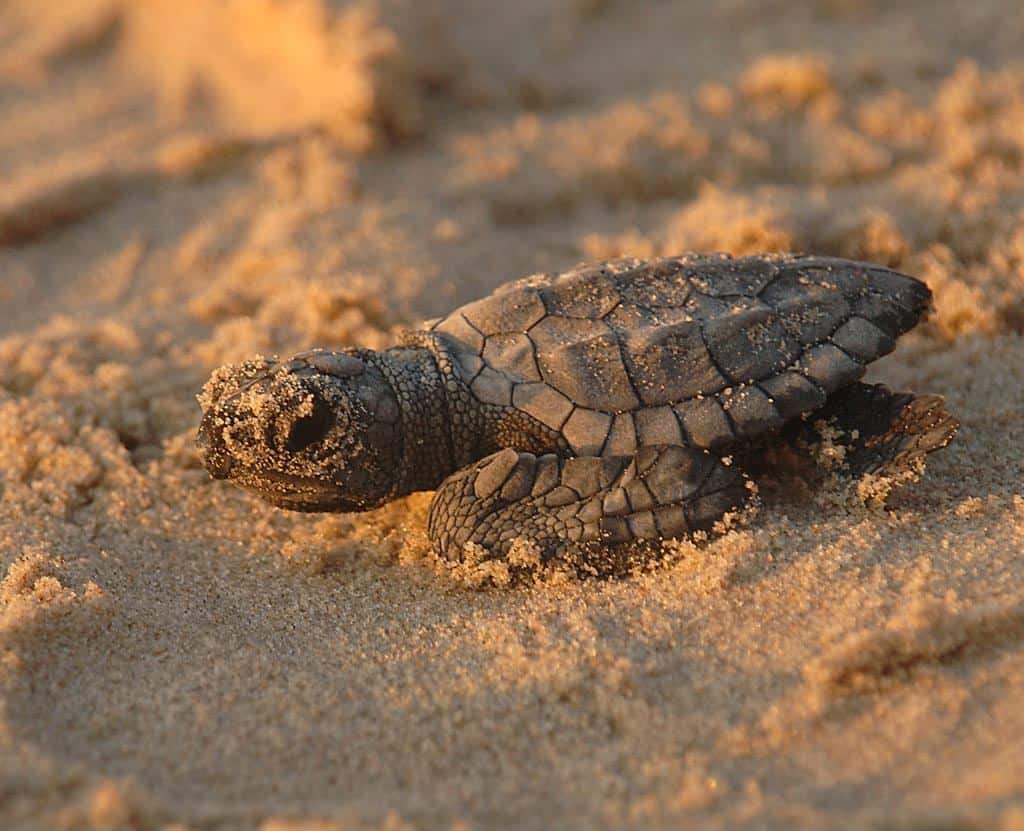 3) Enjoy Incredible Views at Vlaming Head Lighthouse
The top of Exmouth sightseeing opportunities is the view at Vlaming Head Lighthouse. Whether it's sunrise, sunset or just under the twinkling sky, this is the spot to take in the Ningaloo coast and the town.
Situated 17 km from Exmouth and best reached by car on Yardie Creek Road, the Vlaming Head Lighthouse offers panoramic views and if you're lucky, you may even see humpback whales migrating south.
If you are in Exmouth during the new moon, be sure to head up in the late afternoon to catch one of the best sunsets on the west coast and then stay until night to get a spectacular view of the Milkyway and shooting stars.
READ MORE: Plan your trip around Australia with our comprehensive travel guide!
4) See the Ningaloo Reef from the Sky
Ever dreamed of flying? Birds Eye View in Exmouth is the only company in Australia that holds an Air Operators Certificate to spot whale sharks and humpback whales from a microlight.
The company offers 30, 60 and 90-minute flights over Exmouth and the surrounding area of the Coral Coast.
The 30-minute flight only takes you over Exmouth town and Exmouth Gulf whereas the 60-minute flight takes you over the Cape Range Canyons before soaring over the Ningaloo Reef and the 90-minute flight combines it all.
Definitely one of the best Exmouth things to do, you'll get to enjoy a whole new perspective of the reef and have fun spotting whale sharks and an abundance of marine wildlife from the sky.
Birds Eye View also offers free photos from the flight captured from a wing-mounted GoPro.
Cost: From $199 for 30 minute flight; $349 for 60 minute flight and $469 for 90 minute flight.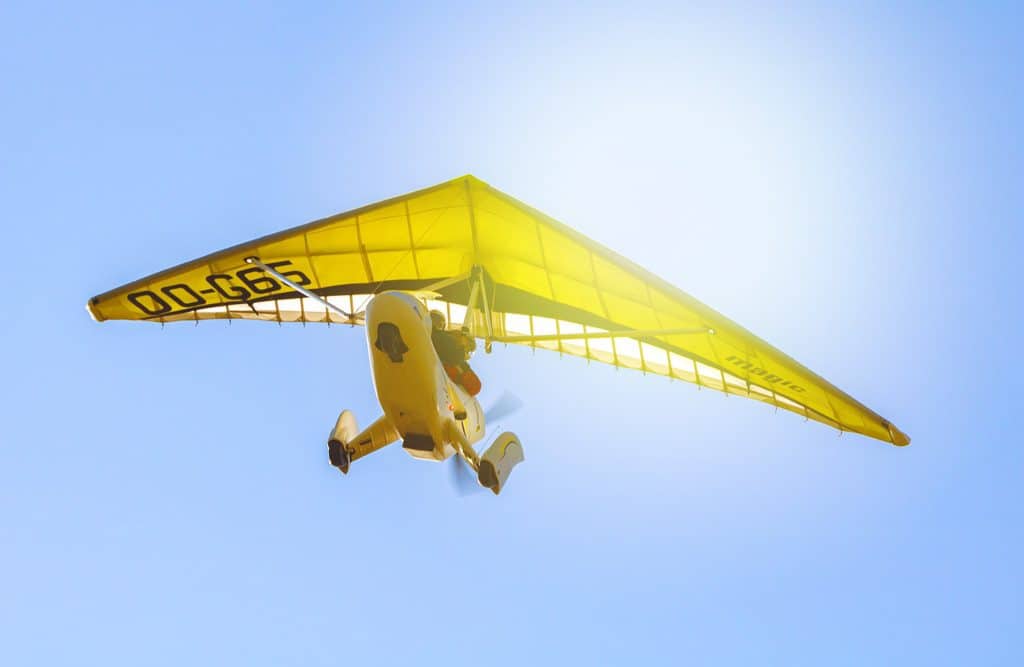 5) Enjoy a SUP Session or Tour
The Ningaloo coast offers prime conditions for standup paddleboarding.
In town, you can find soft SUPs (suitable for beginners) and performance SUPs for those of you who really know what you're doing.
Companies in town also offer SUP lessons and tours which makes for the perfect family activity in Exmouth.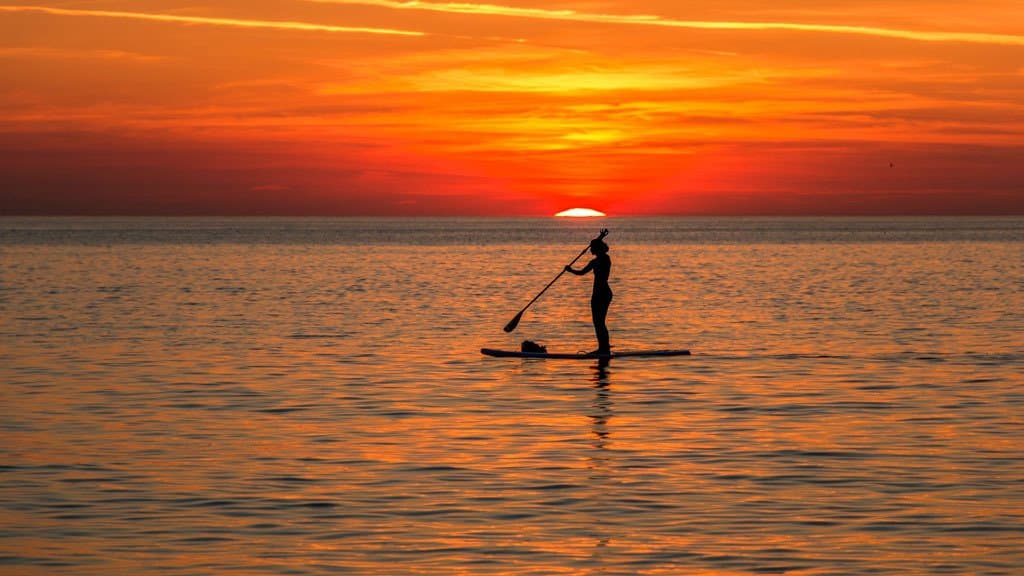 6) Snorkel Through the Ningaloo Marine Park
The Ningaloo Marine Park is off WA's North West Cape extending along the west coast of the Cape Range Peninsula.
This section of northern Western Australia is known as the Coral Coast, and for good reason! Being a protected area, the beaches are full of stunning corals and marine life.
Turquoise Bay, Osprey Bay, and Oyster Stacks are popular snorkelling spots where you can spot turtles, stingrays, reef sharks and much more.
If you don't own your own snorkelling gear, there are many places in town offering rentals.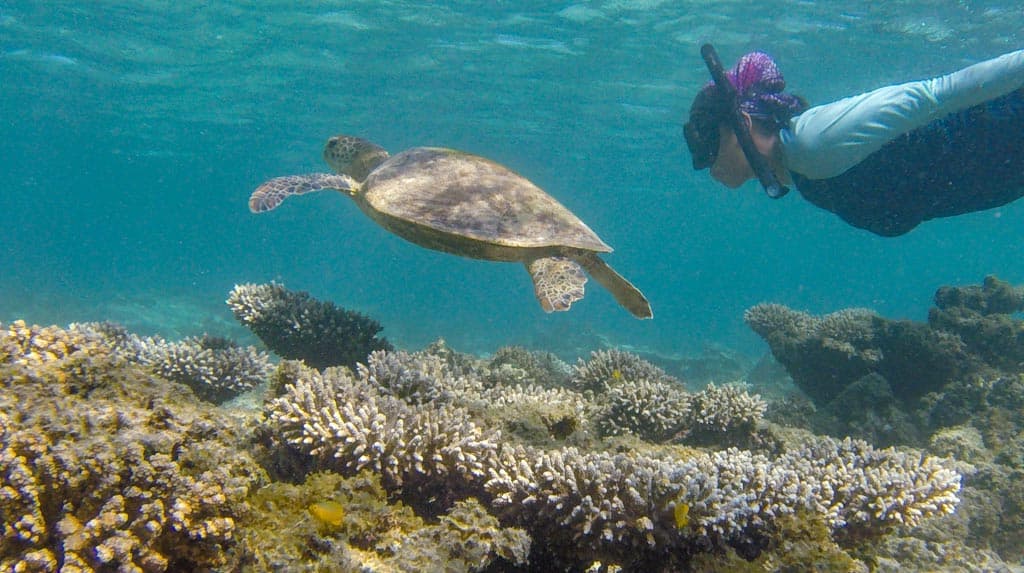 7) Take a Freediving Course
While the thought of holding your breath and diving down to 20 metres might sound terrifying, it's actually very meditative and relaxing.
Freediving is becoming increasingly popular and for anyone who has ever dreamed of the mermaid life, Exmouth offers a great opportunity to learn and be certified.
A level 1 course is usually 2 days and there are a couple of different companies offering courses in town.
Freediving has plenty of benefits such as providing tools for managing stress, relaxation and control over your breath.
On top of these things, it's also just really fun!
READ MORE: Add a little more adventure in your Western Australia trip with this road trip itinerary from Perth to Broome!
8) Go to the Whale Shark Festival
Every year, Exmouth celebrates the annual visit of whale sharks to Ningaloo Reef by holding the Ningaloo Whaleshark Festival.
The objective is to enhance education about whale sharks and strengthen relationships between government departments, businesses, industry and community members.
The Whale Shark Festival is a great opportunity to share and learn from different experiences, present new advances in technology as well as new ideas and research.
Usually held over the last weekend in May, the festival is a community event and is filled with activities and entertainment for the whole family.
9) View the Shipwreck of SS Mildura
From the picturesque shores of Lighthouse Bay, you can see the shipwreck of SS Mildura, a cattle steamer that was wrecked in 1907 during a cyclone.
The hull was used for combing practice in World War II and most of the remains were salvaged and used for renovations.
Best viewed on a low tide, the remains of the SS Mildura now rest only 80 metres from shore.
You can reach it by following Yardie Creek Road all the way up the North West Cape.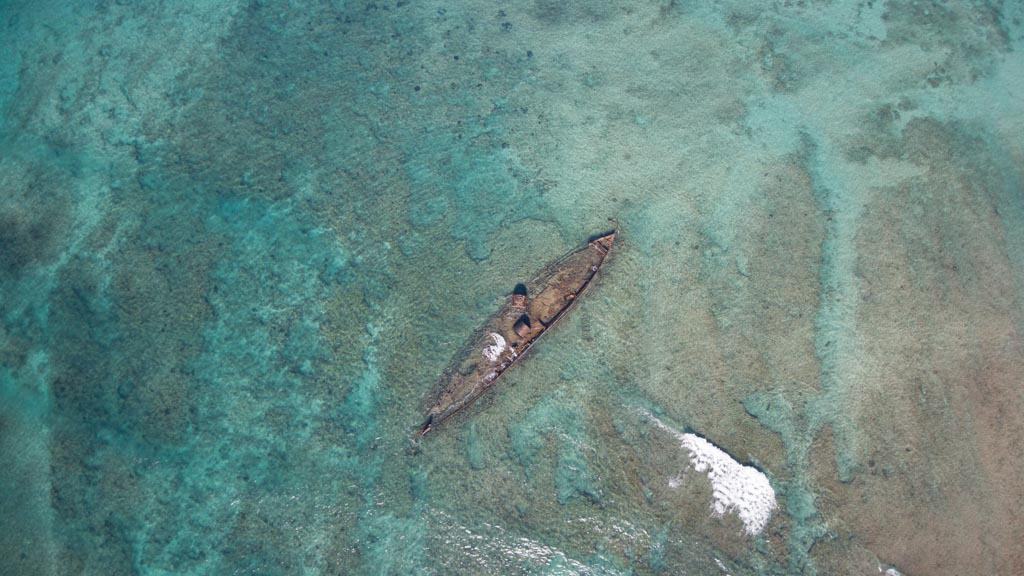 10) Hike Through Cape Range National Park
For a rest from the water, the Cape Range National Park boasts many fantastic walking trails that offer spectacular views over the range, canyons, Ningaloo Reef and Exmouth Gulf.
Bushwalkers and hikers can enjoy the 3 km return trail through Mandu Mandu Gorge, the 1.5 km Yardie Gorge Trail, or some longer trails such Shothole Canyon's 24.5 km trail.
The 3.5 km Charles Knife Edge Walk is also popular, as it takes you through the stunning Charles Knife Canyon.
You can also choose to hike the Yardie Creek trail, a lovely walk through nature that follows Yardie Creek road along the coastline.
You should be well equipped with sun protection and water as it can get pretty hot and generally, walking the trails isn't recommended between December and March.
READ MORE: Be sure to check out all of these great things to do when you are in Perth!
11) Learn How to Kitesurf
Kitesurfing is one of the best Exmouth activities since it offers one of the most popular kitesurfing spots in Western Australia. Book yourself in for a lesson on kitesurfing and pick up a new hobby!
Or if you're already a keen kitesurfer, bring your gear and check out Sandy Bay, Town Beach or Graveyards depending on the time of the year.
Sandy Bay is a flatwater spot with sandy bottoms. It's also a great spot for the whole family to hang out and relax if only one person is kiting. Sandy Bay is best during the summer months from mid-August until March.
Town Beach is the best spot from April to August, has a rocky and sandy bottom and is best surfed 3 hours either of high tide. Low tide should be avoided.
Graveyards is located 25km from the town centre is a prime spot for those interested in Kitesurfing waves. The best time to kitesurf here is between mid-August and March.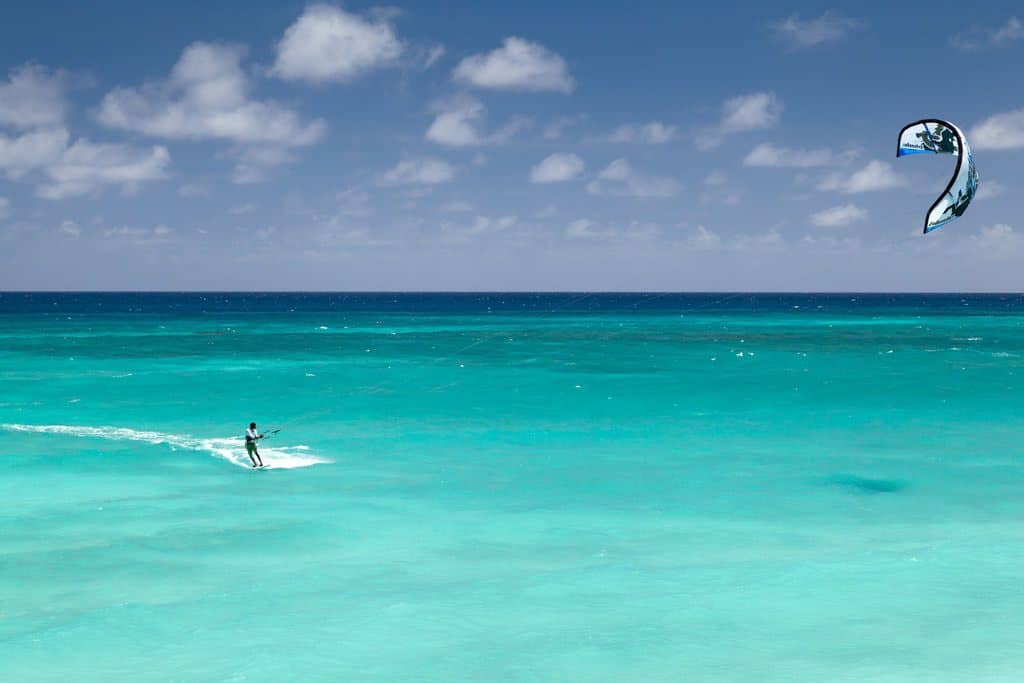 12) Swim with Humpback Whales or Go Whale Watching
Between June and the end of October, thousands of humpback whales make their migratory journey north from the Antarctic for mating and calving.
The whales use the Ningaloo's pristine waters as their 'resting area' during their migration cycle. This means an incredible 40,000 whales pass by Exmouth every year!
There are only a few companies licenses to offer Humpback Whale swims to the public and there are many strict rules around it.
On whale watching tours, you can choose to either swim in the water under the guidance of divemasters or opt to remain on board and watch them from the surface.
When: August to November
Cost: Whale watching tours cost approximately $85 AUD and swimming with whales is approximately $410.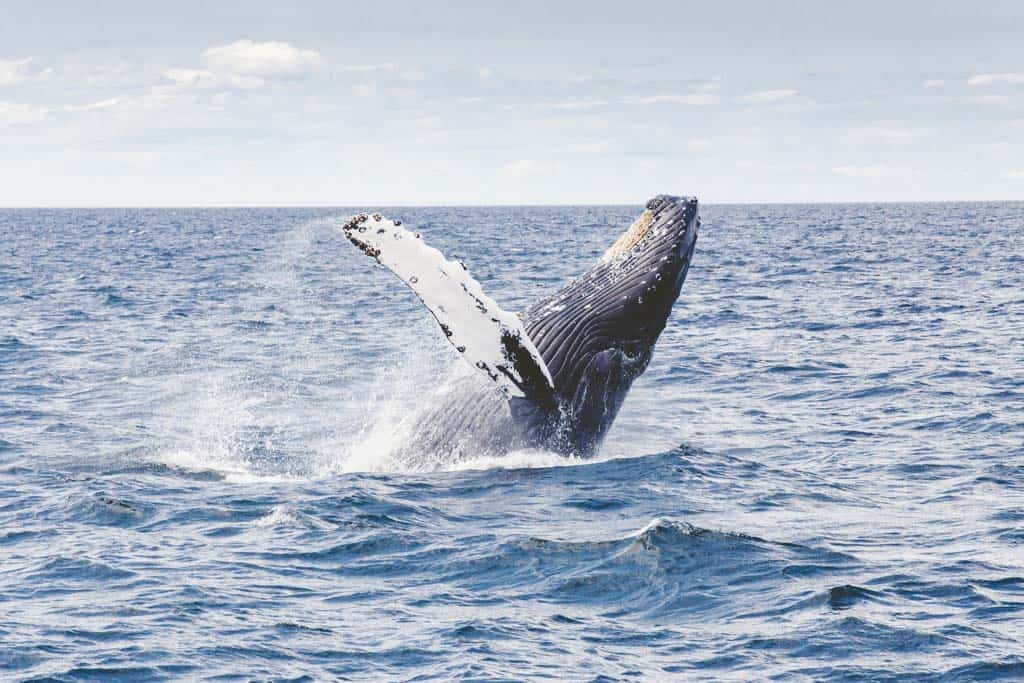 13) Get Scuba-Certified
Since you're on the doorstep of one of the most beautiful reefs in the world, you may as well use this opportunity to get certified to go Scuba Diving.
This is open you up to awesome new adventures in the underwater world and really get to explore all that the Ningaloo has to offer.
If you have the time, your Open Water certification will take 3 days, will allow you to go down to 20m and certifications are accepted around the world.
Divers with certifications can also go for their Advanced certification or Dive Master here too!
Those short on time can do the one day Discover Scuba Diving which will take you on 2 dives with a qualified dive instructor next to you the entire time.
14) Try Flyboarding
We've all imagined getting on a hoverboard at some point (surely) and right here in Exmouth Western Australia, you get the chance to get on a board and fly up high above the water.
After going through a safety briefing, you'll be given the option to experience flyboarding with a virtual reality headset or can get straight into it.
For first-timers, you'll have to opt for the Learn to Fly package which offers 15 – 20 minutes of flight time.
For those with experience, the Advanced Flyer package allows you 30 – 40 minutes of flight time and opportunities for you to try out extra manoeuvres and control the board more.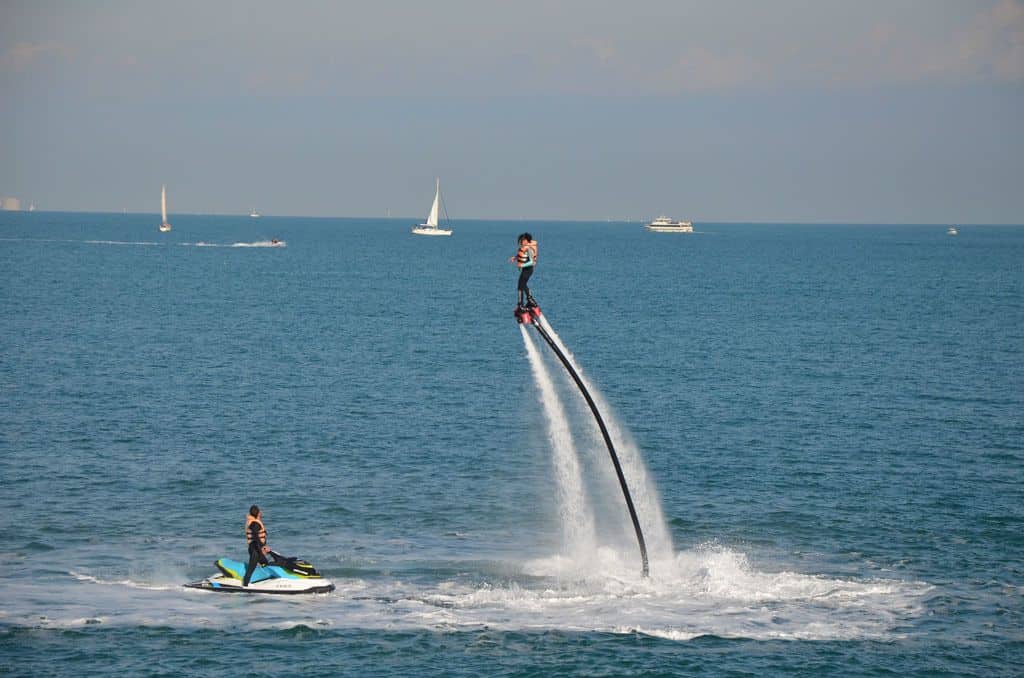 15) Catch Your Own Fish
Although the Ningaloo Reef area has many marine sanctuaries, land-based fishing is allowed along much of the coastline.
Fishing along the western stretch from Ningaloo Homestead to the cape is guaranteed to blow any keen fisher away.
The fishing spots at Exmouth have a wide range of tropical species including coral trout, spangled emperor, blue bone tusk fish, mangrove jack, trevally, queenfish, bream, bonefish and cod.
Some popular fishing spots for beach fishing are Point Edgar/Janes Bay, Yardie Creek, Sandy Bay, Point Billie and Pilgramunna.
For those with a boat, you'll need a recreational fishing licence for fishing from a boat. Be sure to check regulations carefully before heading out.
If you'd like to go fishing but don't have any of your own equipment, there are charter companies that offer day trips out and provide the equipment you need.
Nothing more rewarding than catching your own food!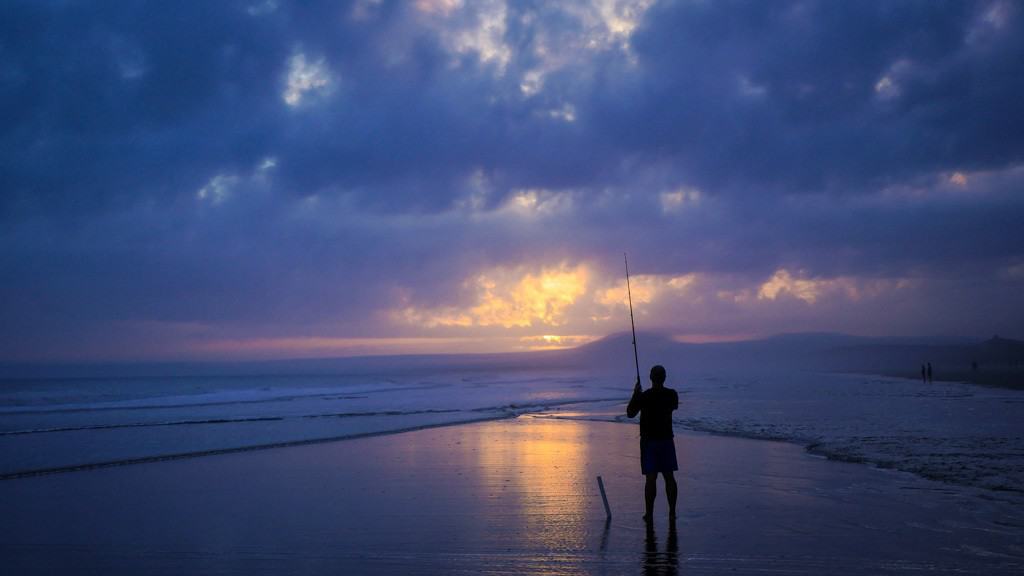 16) Camp Under the Stars
Imagine going to sleep under a sky completely lit up with stars and waking up to the sound of waves softly crashing at the shore knowing that you are only a few steps away from the beach.
You can go from your tent and dive straight into the crystal blue waters of Ningaloo Reef.
You can book a campsite within Cape Range National Park, such as Mesa Campground or Neds Campground on Yardie Creek Road just north of Turquoise Bay.
For a more remote experience, explore the campgrounds on the Ningaloo Coast at Janes Bay, Point Billie, North Lefroy, South Lefroy Bay or Winderabandi.
Some campsites can be booked in advance (and should be) while others operate on a first-come, first-served basis.
Where to book: Book online at https://parks.dpaw.wa.gov.au/park-stay
Cost: from $11 per night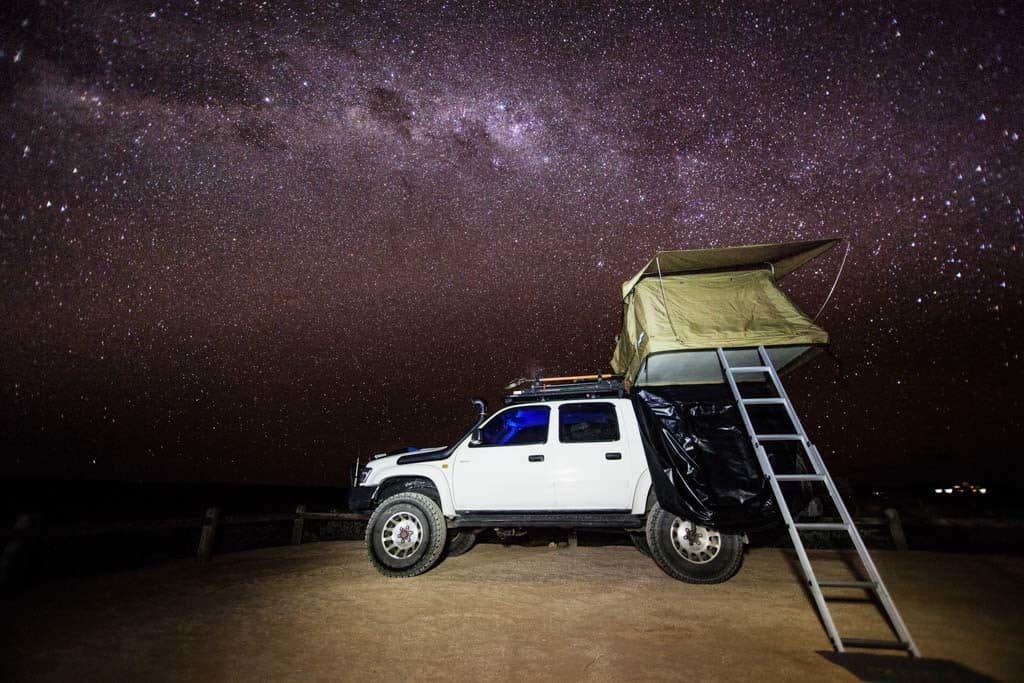 17) Day trip to Coral Bay
If you didn't follow this awesome road trip from Perth to Exmouth, you may not have seen Coral Bay yet and this is a nice way to break up your time in Exmouth.
Located 150km south of Exmouth, Coral Bay is a small town perfect for a day trip.
The beach at Coral Bay is calm, crystal clear and is perfect for snorkelling and diving.
Walk to the right of Coral Bay's beach to Skeleton Bay, a reef shark nursery where you can see some shark pups!
You can also go quad biking on the sand dunes, go out on diving, fishing or boat tours.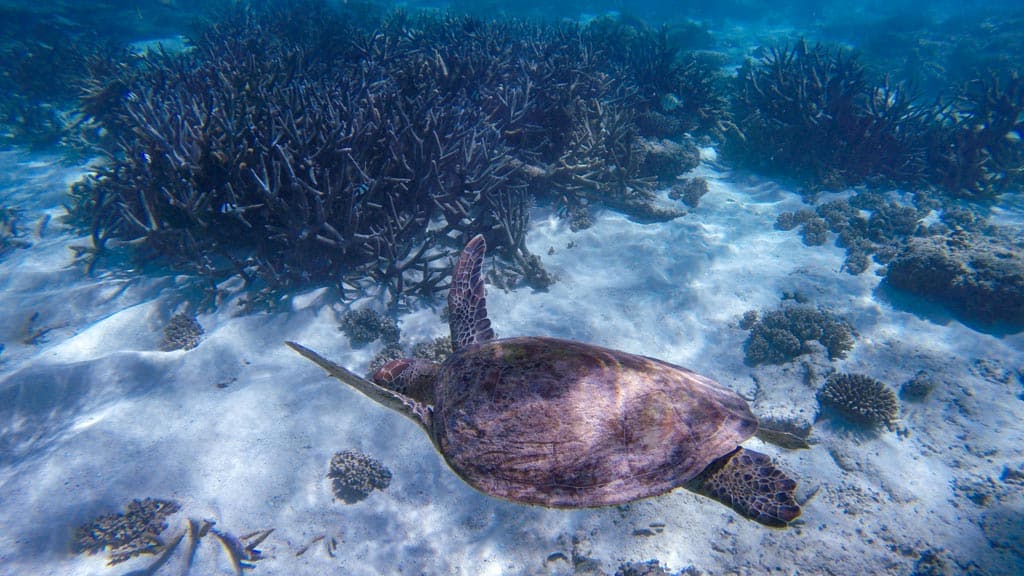 18) Surf it up on some Western Australia Waves
Keen surfers can bring or hire boards and enjoy that great Australia surf that everyone raves about.
The most popular surf break in the Ningaloo Reef area is Dunes Surf Beach.
The best swells are from July to October and the break is safe and easy to access.
Surfing lessons are also available in town if you're interested in learning otherwise, just head down to the beach and enjoy watching some surfers take on the waves.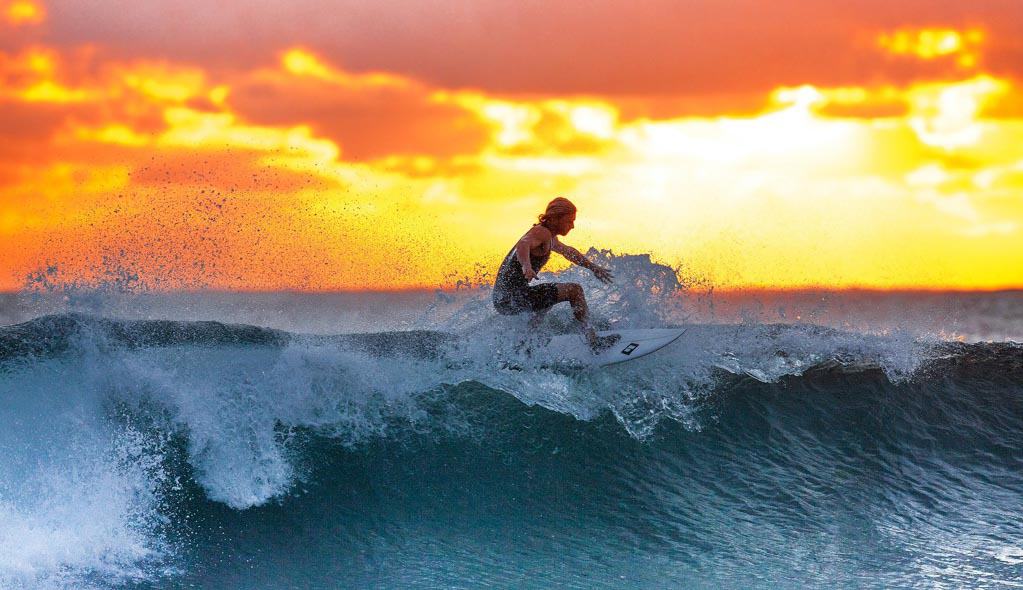 Exmouth Travel Guide
Now that you know what to do in Exmouth, we want to help you make your other plans as well by sharing the best accommodations and places to eat in the city.
Best Accommodation – Where to Stay in Exmouth
Accommodation in town ranges from campsites, small units and villas to resorts so if you're looking at where to stay in Exmouth, it all depends on what kind of trip you're after.
Most accommodations will offer kitchen facilities and this certainly helps with budgeting as dining out is expensive in Exmouth.
During the peak season (April to July/August), you should book as far in advance as possible. While this might be hard if you're planning on visiting via an epic road trip from Perth, many of the more affordable options and campsites tend to book out.
To really enjoy everything that Exmouth and the Ningaloo Reef have to offer, it's best to stay in town for a couple of days and camp in the National Park if it's available to you.
In general, accommodation isn't cheap in Exmouth and the Coral Coast region. Being primarily a tourist town, this is unsurprising and with the costs of tours and dining out to consider, your trip might add up.
Your best option for cutting down on accommodation expenses is to camp.
The Best Hostel in Exmouth – YHA Potshot Resort
You really only have one hostel option in Exmouth but thankfully, YHA Potshot Resort is pretty decent and offers everything a budget traveller needs.
With dorm beds, motel-style rooms or family units on offer, the YHA is located only 700m from the town centre, has a pool, outdoor BBQ setting and bar.
Best Budget Accommodation for Couples – RAC Exmouth Cape Holiday Park
This accommodation site features cabins with a separate bedroom, small kitchenette and dining area.
It offers everything a couple needs in budget accommodation. Some cabins only have shared bathroom options though there are some with private bathrooms too.
Rooms and shared bathrooms are clean, there is a pool and the site is within walking distance of many shops, the supermarket and restaurants.
The kitchen facilities are great for those wishing to save a bit of money and not dine out so much.
For those with camping gear or an RV, this accommodation also offers powered and unpowered camping sites that are pet-friendly.
Best Mid-Range Hotel in Exmouth – Exmouth Escape Resort
Offering comfortable and modern self-contained accommodation with a patio and an on-site car park, Exmouth Escape Resort also has a large outdoor swimming pool and children's wading pool.
The apartments and villas have air conditioning (a must in the Aussie heat), are spacious, clean, have their own little BBQs and terraces.
There are also two or three-bedroom apartment options for those travelling with friends or as a family.
Best Luxury Hotel in Exmouth – Mantarays Ningaloo Beach Resort
This peaceful resort has beautiful views of the ocean and is the best luxury hotel in town. The location is fantastic, the rooms are clean, spacious and comfortable and the restaurant is divine.
If you'd rather stay out of the ocean, there is a big outdoor swimming pool that is also perfect for families.
The resort is located a few kilometres out of town so you will need a car to get around but for the peace and tranquillity you'll experience, it's definitely worth it!
Additional Luxury Option in Exmouth – Sal Salis Ningaloo Reef Hotel
For those wanting to completely spoil themselves in the ultimate kind of luxury vacation, Sal Salis Ningaloo Reef Hotel is an exclusive safari camp situated in the dunes of Cape Range National Park.
With nine spacious luxury style tents just metres away from the beach, the camp is designed to have minimal impact on the environment and promotes sustainability.
Each tent has its own en-suite bathroom, a comfortable bed and delicious meals provided by the hotel chef cooking Australian cuisine with bush food and native produce. This place is perfect for those wanting to splurge on where to stay in Exmouth.
Best Restaurants in Exmouth Western Australia
Around Exmouth, you'll find a lot of cafes and casual dining places as well as food trucks near a car park. Since you're right on the Ningaloo Reef, it's no surprise that seafood is offered in most places and you can expect it to be good and fresh.
If there's a place to try a good ol' Aussie fish and chips, it's here in Exmouth.
Budget: Whalebone Brewing Company
For locally brewed beer and cheap pizzas, Whalebone Brewing Company is the ideal spot for families or friends on a budget.
You'll find a casual atmosphere with live music nights, a playground for kids and just an overall buzz in the air.
Mid-range: Adrift Café
Adrift Café is a massive hit among locals for good reason – the food is fresh and delicious.
This is arguably the best restaurant in Exmouth and shouldn't be missed.
High-End: Mantarays
Located in Mantarays Ningaloo Beach Resort, Mantarays brings delicious high-end cuisine in a relaxed ambience with views over the Exmouth Gulf.
This is the perfect place for enjoying a special meal in Exmouth.
DISCLAIMER: Some of the links in this article are affiliate links, which means if you book accommodation, tours or buy a product, we will receive a small commission at no extra cost to you. These commissions help us keep creating more free travel content to help people plan their holidays and adventures. We only recommend the best accommodations, tours and products that ourselves or our fantastic editorial team have personally experienced, and regularly review these. Thanks for your support, kind friend!