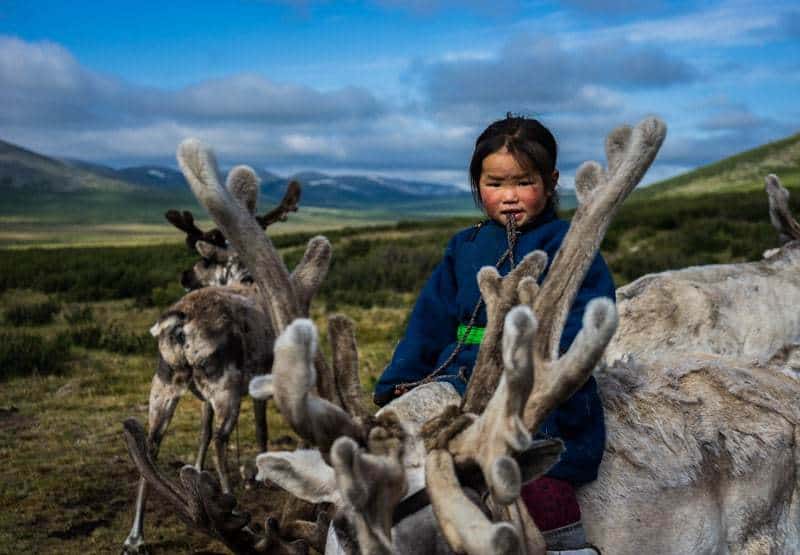 Hidden in an isolated corner of Northern Mongolia, straddling the border of Russian Siberia, a unique minority group lives in the sprawling tundra.
Around 500 Dukha people live a remote nomadic life, migrating from place to place in search of valuable resources to continue their existence.
Minority people can be found all throughout Asia, but the Dukha are notably different for the livestock that they keep.
Not yaks, camels, goats or horses, but reindeer. Known as the Tsaatan people, these reindeer herders have been attracting international attention over the last few years for their unique and unchanged way of life.
We knew that if we ever came to Mongolia we would make sure that we travelled to the far north to visit these fabled people and their reindeer.
As luck would have it we found ourselves in the region and immediately made it our priority to trek into the taiga.
From the town of Moron we travelled north by van and met up with a nomadic family.
We rented their horses and took a two-day trek to reach the distant taiga, camping along the way.
Once we arrived we stayed with Magsar, Amgaa and their family of three.
We spent three nights learning about their culture, helping with daily chores, herding the reindeer and simply experiencing how life goes on in the taiga.
While not everything went smoothly, it was by far the most rewarding and memorable time of our travels.
This is our photo journey to the Tsaatan reindeer herders.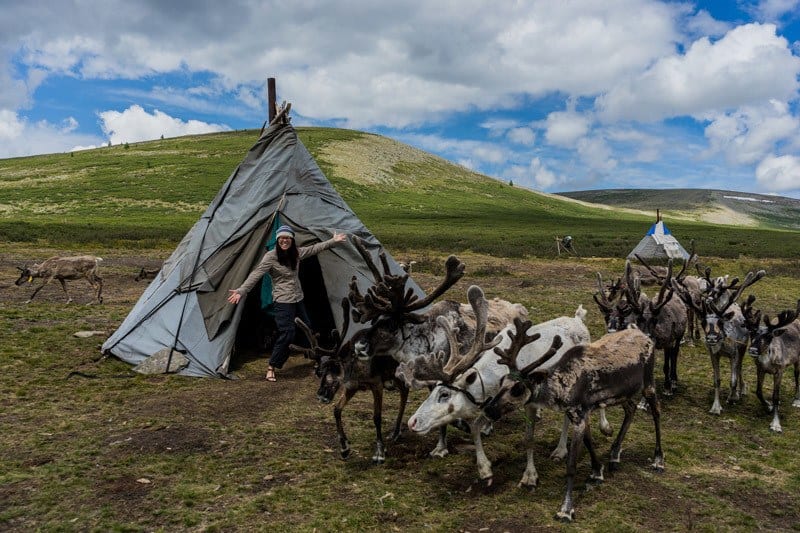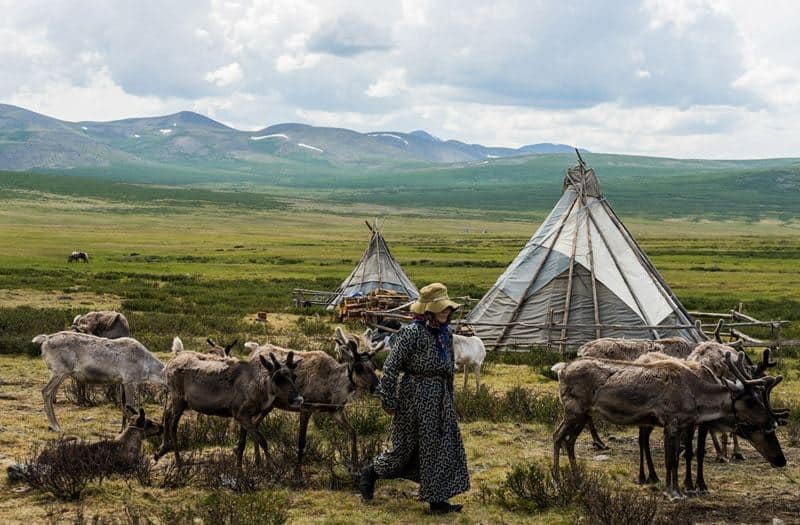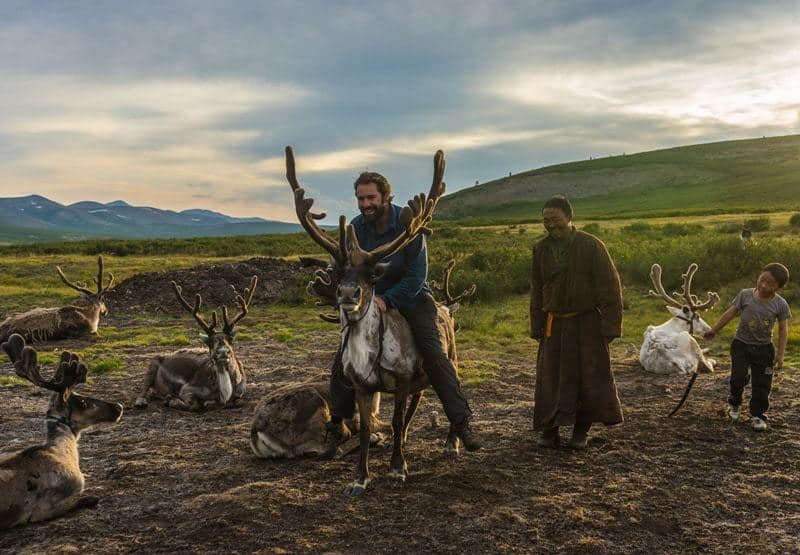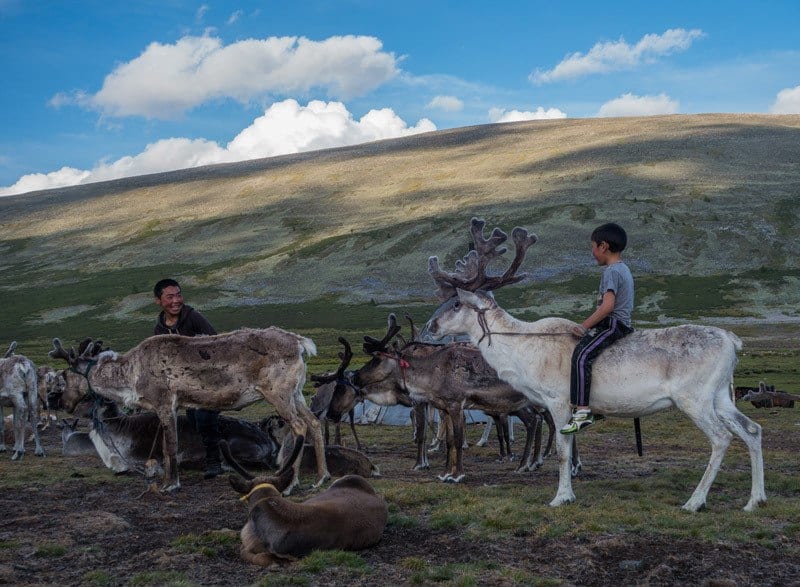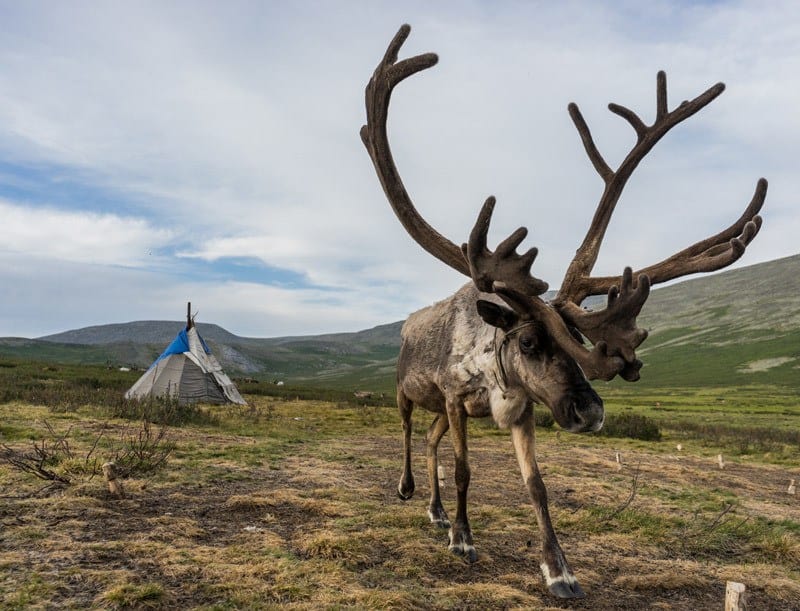 Visiting the Tsaatan Reindeer People
To visit the Tsaatan reindeer herders it is recommended to book through the TCVC, or through a TCVC-approved agency.
Unfortunately we organised our tour through Saraa from Saraa's Guesthouse in Moron
Under no circumstance would we ever recommend dealing with this lady.
We will not go into details of what went wrong and how she had lied to us about important aspects of the tour, but take our word that you should avoid her tours at all costs.