It's an age-old debate that's been brought up over and over again – what's the difference between a tourist and a traveller?
The former evokes images of someone following a guide as a sheep follows the shepherd. From the comfort of an air-conditioned bus, they're taken to all the major sights to get a tour in their native language. They've got a nice camera and yet no idea how to use it. They're staying at a major chain hotel, and probably eating at a place with an English menu.
Meanwhile, the latter is thought of as a directionless wanderer. They scoff at tour groups and cram into chicken buses when it's time to move on. You'll find them sleeping on the floor of a local or in a hostel, sharing a room with fifteen snoring people.
Meals are had in the street on plastic stools, from vendors who don't even have a menu. Everything they own is in a backpack, and it's not even that full.
Just as most things in life, travel doesn't have to be black and white. What if there was a way to find a delicate balance between the two? What's wrong with being a traveller in a touristy place? Or a tourist in a backpacker haven?
The answer is – absolutely nothing!
Take it from someone who has done just that for the last few years. It's actually a rather enjoyable experience. Allow me to shine some light on the subject.
Tourist Places Exist For A Reason
Far too often, travellers skip out on places that are "too touristy."
If I had a dollar for every time I heard a fellow backpacker begrudge a destination as such, I'd be able to book a trip to Disney World – the most touristy of places!
To go to Paris and skip out on the Eiffel Tower, visit Siem Reap but not make it to Angkor Wat, or pass over the Great Wall of China simply because they are popular with tourists is complete nonsense.
There's a reason these places are touristy – they're absolutely freaking incredible!
The same goes for destinations as a whole. Those who skip Bali simply because it's the most popular spot in Indonesia are making a very ill-informed decision.
You know why Bali is constantly at the top of travel lists? Because it's an insanely beautiful place with a vibrant culture and delicious food.
Did you know that Bangkok is now the most visited city in the world, having recently surpassed London? That doesn't mean you should cut it from your Thailand itinerary – it means it's a kick ass city with a lot to offer.
On the other side of the world, Puerto Vallarta is often derided as one of those places in Mexico that's just far too touristy for the holier-than-thou traveller. It's an old-school Mexican town with stunning mountains on one side and perfect beaches on the other. Yep – better skip it because lots of people are going there!
Once you can get over the fact that you'll be sharing these amazing spots with other people, it's easy to find a way to escape them.
How To Escape The "Tourist Zone"
Did you know that it's possible to camp on the Great Wall at a remote section, where you won't see another soul for miles and miles?
Or that you can get lost at Angkor and end up eating fresh fruit while village kids play with monkeys and dogs?
I can say from experience that both are possible. I've never been to Paris, but I imagine you can craft a unique visit to the famed tower if you're motivated enough.
The south of Bali is indeed full of binge-drinking holiday makers, but it doesn't take much to find yourself lost amongst terraced rice fields. In under an hour, you can go from bumping beach club to remote village temple.
If you can get off Khao San Road in Bangkok, it won't take long for you to wind up eating the best Pad Thai you've ever had in a restaurant free of buckets and crappy American pop music.
While you'll find Señor Frogs and Starbucks in Puerto Vallarta, you can also feast on pastor tacos that are out of this world while sipping a spicy michelada in a local 'hood just a short bus ride away.
Put forth a little effort and you'll be surprised at just how easy it is to escape from the "tourist zone." Let's look at a few ways you can do this and get a more authentic experience, even in the most touristy of places.
Stay Longer, and Stay Local
When you breeze through a place in a couple of days and stay in a big-name hotel downtown, don't be surprised if you feel (and are treated) as a tourist. People will speak English to you, there will be burgers on the menu, and taxis will be waiting right outside your door at an inflated price.
If you want to get that traveller experience in a touristy place, consider staying for a week or more. It's hard enough to find your way around a resort in three days, let alone a city or an entire island.
Rather than book that room at the Holiday Inn, why not check out AirBnB or Couchsurfing? As soon as you're in a local part of town, people will look at you differently.
You'll notice a world of difference if you book an apartment in Bangkok versus a hostel on Khao San Road. Stay in a village in Bali rather than Kuta, and you'll be amazed to find nobody offering you transport, massages, and Valium every 20 seconds.
Not only will your experience feel more authentic, but you'll probably end up saving a ton of money in the end. A 2-bedroom apartment that's a short bus ride from downtown Puerto Vallarta costs less for one month – with all utilities included – than an all-inclusive resort does for one night.
Why eat mediocre food and drink watered down cocktails for a weekend when you could take that money and live like a local for a month?
Learn The Language
It's amazing how far a few words in the local language can go. The patient, friendly folks who live and work in these popular tourist areas are so used to having to speak English and deal with rude tourists that they're always beyond thrilled if you even so much as utter a few broken phrases in their native tongue.
A "terima kasih" in Bali goes a long way, as does a "buenas tardes" in Puerto Vallarta or a "sa wat dee krap" in Bangkok. Even people in China will give you a huge smile if you toss a "ni hao" their way while visiting the Forbidden City.
Rather than expect everyone to speak English everywhere you go, why not put forth a tiny bit of effort to at least get the basics down? With all sorts of free resources out there these days, there's no reason not to.
Take Part in Local Festivals
For some odd reason, lots of tourists avoid local festivals and holidays. When Bali celebrates its Day of Silence, boatloads of people jet to the Gili Islands for the weekend.
Rather than bemoan the fact that you have to stay in your hotel, why not enjoy the chance to slow down, disconnect, and have a day with your thoughts?
Sure, you can still go out and party on Giil T, but by skipping Nyepi you miss out on the mind-blowing celebrations that lead up to it.
When else will you see parades of hideous ogoh-ogoh monsters walking through the street?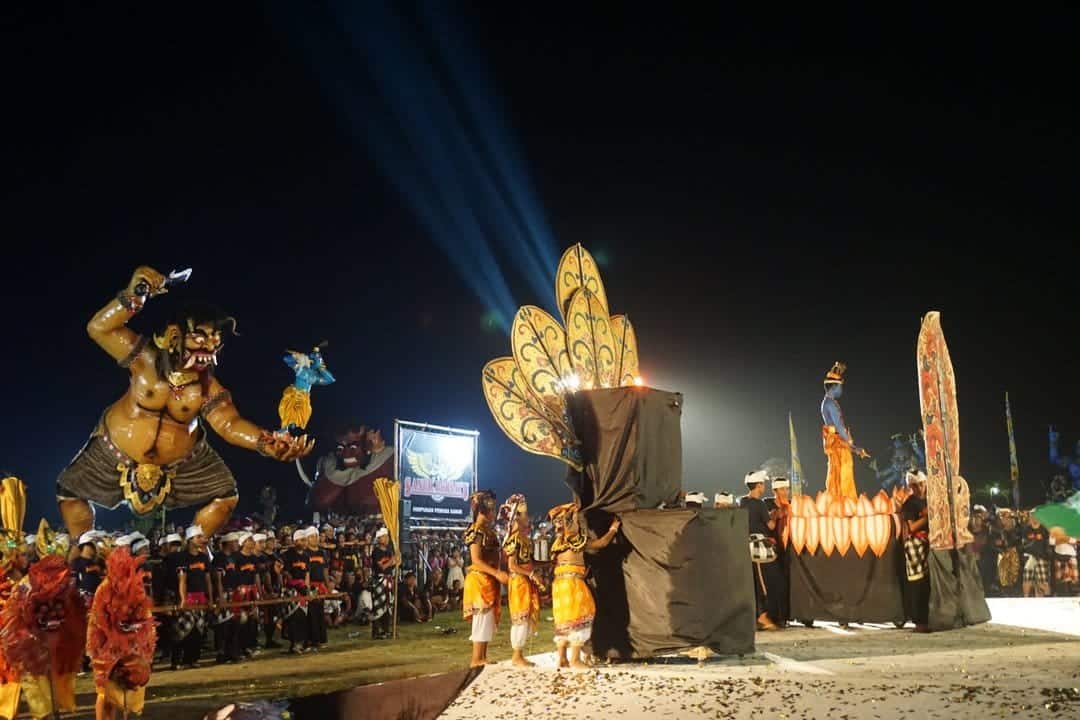 The same goes for Carnaval in Mazatlan, Mexico. Many regard it as an unruly, crowded, noisy inconvenience that's best if skipped. Whereas tourists flock to New Orleans for Mardi Gras, many wouldn't even consider taking part in the same exact party in Mexico.
You know what we found at Mazatlan's Carnaval? Thousands of fun-loving people, cheap ass beers, and music that you can't help but shake every bone in your body to.
Over in China, lots of people steer clear during the Spring Festival. Many businesses are closed, train stations and airports are crowded, and there are fireworks going off day and night.
You could wait until the next month for your trip to the Middle Kingdom, or you could come and experience dragon dances, temple fairs, and maybe even be randomly invited into someone's village to celebrate the country's most important holiday.
These special events are what people look forward to all year long and are perhaps the best insight into the local culture.
Rather than skip out to save a few dollars or enjoy a bit more comfort, dive right in and really experience the country you're visiting.
There's no reason why there has to be such a clear divide between a tourist and a traveller. I don't know about you, but I enjoy a bit of comfort when I travel.
There's nothing wrong with having air conditioning, some fast WiFi, and a beach where you can enjoy fruity cocktails with tiny umbrellas in them.
I also enjoy immersing myself in the local culture and feeling the pulse of a place. Believe it or not, you don't have to sleep on the floor of a shack in a remote village to experience this. You also don't need to sustain solely off of street food or torture yourself with 25-hour bus rides.
Go to those touristy places, but come equipped with a phrase book and some background knowledge on the culture. Take a guided tour to that famous landmark, then get lost wandering through local neighbourhoods later.
Go ahead and get yourself a pizza once in a while, but not until you've tried whatever it is they're cooking on the street corner that smells so damn good.
It's possible to have the best of both worlds when you're out there on the road.
Take it from this dirty hippie backpacker who's been living in Bali and Puerto Vallarta for the past two years – life is good as a traveller in a touristy place.