If you haven't yet considered Chile as your next adventure travel destination, then you seriously should. Not only is this country jaw-droppingly beautiful from every angle (yup, she's a stunner), but Chile offers adventure in spades.
Recently awarded the title of South America's Leading Adventure Tourism Destination 2016 in the World Travel Awards, Chile's profile as an adventure traveller's paradise is gaining some well-deserved recognition.
While the relatively higher cost of travelling here often makes it a less attractive destination for backpackers in South America, the old adage "you get what you pay for" is always true. In this case, it means much more reliable and higher quality tourist facilities; and proves that Chile is worth every penny.
So without any further ado, let me introduce to you to why Chile is the ultimate destination for your next adventure fix.
1) You must have heard about the hiking – right?
Unless you've been living under a rock or on top of a mountain for the past decade, you've probably heard word of Torres del Paine. One of the favourites on the Patagonian tourist circuit, this mountain, glacier, and meltwater lake filled national park in the south of Chile will probably be the highlight of your trip
The most famous of the routes are the 'W' and the Circuit: the former, a four-day hike passing through forest, scrubland, and lakeside vistas to the enormous Glacier Grey, and the sky-piercing granite Torres, after which the park gets its name.
The Circuit is a seven- to ten-day hike that marches around the back of these giant monoliths, visiting a whole of host of other glaciers and desolate, barely-explored stretches of mountain.
Both are walkable without a guide, just camping equipment, a decent set of hiking clothes and shoes, and a strong desire to see quite possibly one of the most beautiful places on the planet.
Don't miss our ultimate guide on hiking in Patagonia.
2) There are a whopping 36 national parks begging to be explored here
Chile's national parks – of which there are 36 – are ready and waiting for the intrepid explorer. Valle Cochamó in the Los Lagos Region is one of the least-known, but most rewarding to visit.
Accessible only by foot or on horseback, this valley is lined on both sides by vertical granite walls with excellent climbing routes. Hikers can also discover gleaming pools of water fed by gushing waterfalls as they follow trails through ancient forests.
The Radal Siete Tazas ("Seven Cups") National Park, around four hours' drive from Santiago, is further proof that adventure awaits at every turn when travelling in Chile.
Home to a connected set of seven rounded, cup-like pools each with a waterfall that seems to pour into the next, hikes can last from a few hours, to a few days. The views of the Descabezado Grande and other volcanos which overlook the park are also impressive.
3) You can climb an ACTIVE volcano
This is not a drill. You can actually do this in Chile. And what's more, it's the highest active volcano in the world. Although definitely one for the more hard-core adventurers, Ojos del Salado (which translates as the "Eyes of Salt" – a reference to the salty lagoons found up the volcano) can be climbed.
Vehicles can drive to as high as Refugio Tejos at 5,800m, but most guided walking routes involve a few days of acclimatization at Laguna Verde (4,400m) and time to bathe in the thermal springs there, before attempting the summit.
The Villarrica Volcano, a short drive from Pucón in the Araucanía Region, is another active volcano that can be climbed in one day.
From around March until May, you'll likely see lava billowing out of the crater at the top – just watch your step and the high, gusty winds when you get there!
Part of the fun of this volcano is that, although it involves a challenging five to six hour ascent (including stretches of ice-climbing), the way down is easy.
You'll be provided with a mini-sledge, and during the winter and early months of spring in particular (June-December) you might even make it all the way back down on your behind.
4) The options for water sports aren't too bad either
A plethora of beaches dot Chile's extraordinarily long coastline, and you'll find some pretty respectable surfing territory here.
The waves at Punto de Lobos (south west of Santiago) have the stamp of approval given that the National Surfing Competition is held here each year.
Further north near Antofagasta, you've got Cúpula – which is regarded as the best beach for surfing the Antofagasta Region.
Iquique and Arica, near to the border of Peru, also have plenty of spots for wave fanatics: El Colegio, La Besta (El Bajo), and El Buey have huge, world-class waves. Just don't forget your wetsuits – the Pacific Ocean is a bit on the chilly side.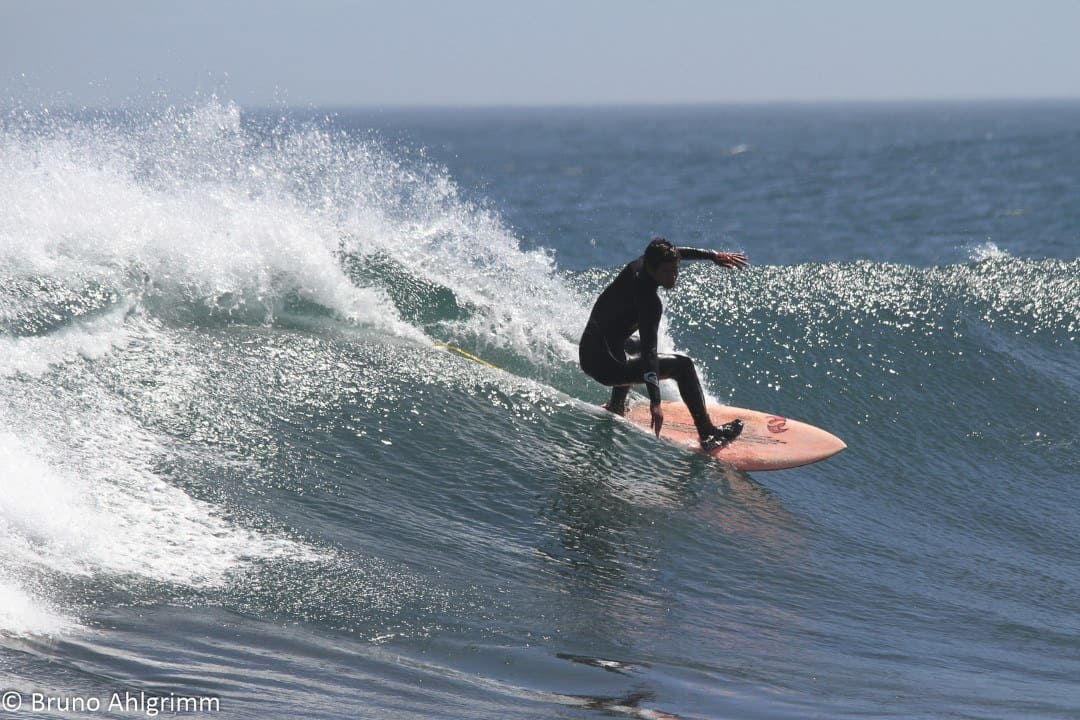 Paddlers will find Chile suits just perfectly too. Rafting devotees should get themselves down to the Class V rapids at Futaleufú in the Los Lagos Region – which is regarded as one of the premier whitewater destinations in the world.
Also worth investigating is sea kayaking in the pristine waters of the Chilean fjords or – if you're really adventurous and experienced – along the historic Beagle Channel and around the very southern tip of the continent at Cape Horn.
5) Wild camping is an adventure in itself
One of the best parts about travelling in Chile is the access to divine natural parks and untouched, barely-inhabited stretches of nature afforded here. To explore further south, many travellers either buy or rent a 4×4, or even try out the popular local pastime of hitchhiking.
Chilean Patagonia's most spectacular highway, the Carretera Austral, is the finest road that you can drive. The rich selection of national parks and glacial, milky blue lakes found on this 1,240 km stretch of road will leave you in a state of stunned shock.
Top spots accessible from the Carretera Austral are Parque Queulat and the Ventisquero Colgante (the Hanging Glacier), as well as the nearby El Bosque Encantado (the Enchanted Forest).
What's more, with a tent and some basic camping gear, Chile becomes the location of unlimited spots for pitching up and realising why this country ranks as one of the most splendid in the world.
Wild camping beneath skies so clearly illuminated that you could probably identify each and every star in the southern hemisphere is waiting for you.
Added to this, while camping in the world, you might see pumas, colourful Magellan woodpeckers, and some of the most spectacular sunsets and sunrises in your life.