It's not every day we get to make an announcement that has us excited, proud and humbled at the same time, but today we get to do just that! Say hello to the official Kathmandu Brand Ambassadors! 🙂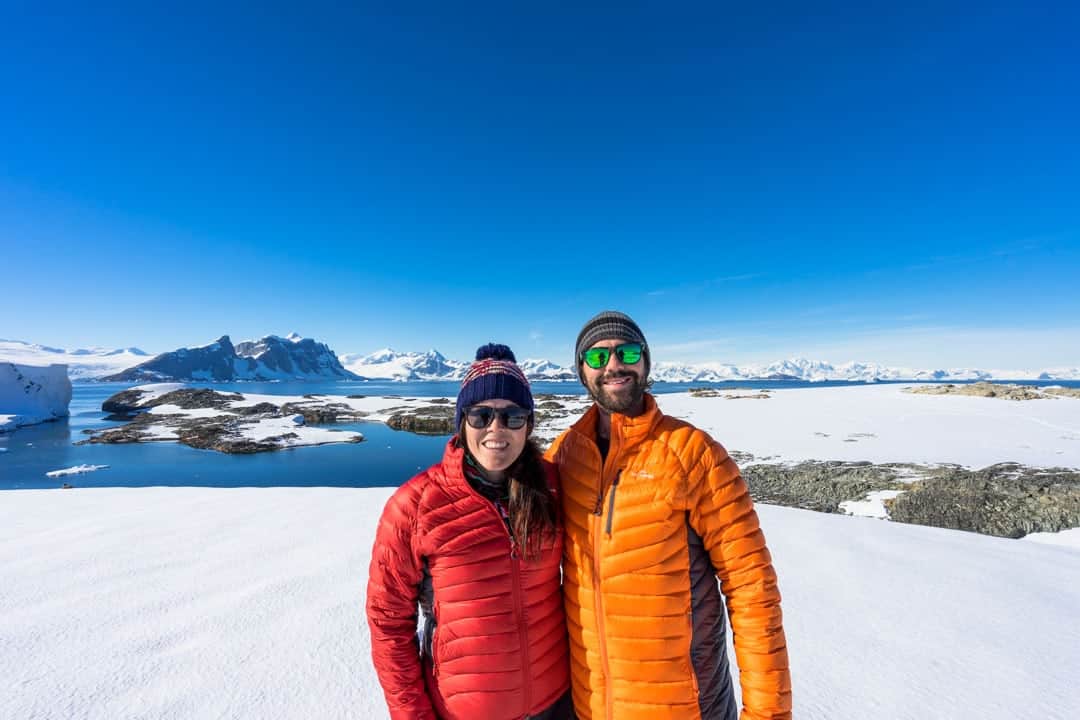 When it comes to choosing the best travel gear, we'd like to think we're pretty experienced. Having been on the road for about a decade, living out of backpacks and travelling through a whole range of diverse climates with no home base to return to, we need to be extremely picky about what we pack.
We've always believed in quality over quantity, and if you pulled out everything in our backpacks we'd be able to give the exact reason why that item, and not another of similar style or brand, made the final cut in what we decide to carry around the world.
If you also carry your life on your back, you'll understand what we mean.
Being Australians as well we've always been big fans of local brands. In 2006 when Alesha jumped on her first overseas trip she bought most of her gear from Kathmandu, a technical adventure and travel gear company from New Zealand with a large presence in Australia. When I headed off the following year, I also stocked up at one of their stores. The clothing survived being put through some insane travels, and we became loyal fans.
Over the years we've gone through tonnes of clothes, camping equipment and travel gear, and whenever we found ourselves in Australia we always went back to Kathmandu to stock up for the next adventure. When we find something we like, we tend to stick to it.
Today we couldn't be more excited to announce that we have now teamed up with our favourite adventure clothing company to represent them as their official Kathmandu Brand Ambassadors!
Forming a close relationship with Kathmandu is a bit of a dream for us, and it's been in the works for a while now.
At the beginning of the year Kathmandu reached out to us and offered to sponsor our clothing for our epic South America and Antarctica trip, and seeing as we were already big fans, buying their clothes for a decade and recommending them to our friends and family as well, we were ecstatic. In fact we basically just ended up changing out our old Kathmandu clothes for new ones.
We pushed the new gear as hard as we could, and it held strong while exploring Patagonia, camping in Antarctica, trekking in Kyrgyzstan and all the general abuse that we always throw at our clothing when we're on the road. It passed the test.
To have the opportunity to take this partnership to the next level is is a natural progression for us, and we're glad to represent them during our next travels.
Over the next 6 months we'll be continuing to thrash our Kathmandu clothing as much as possible, snapping photos and writing reviews to help you in making your future purchases. We'll be heading out on cool adventures, such as exploring the Amazon and hiking the Andes to further test it. There will also be articles going up on our blog and the Kathmandu website, and lots of updates on social media.
To sign up as official brand ambassadors and creators for one of our all-time favourite brands, a company that we've used and loved for years anyway, is something we're very proud of.
We only partner with companies that we know and trust, and over the last few years have turned down lucrative opportunities with brands that we just didn't want to be aligned with.
Signing up as the Australian Kathmandu Brand Ambassadors is something we're 100% confident in, and we know you guys will love their gear just as much as we do.
That being said though, if at any time we find our gear isn't living up to our expectations you will be the first to know. We believe in being honest and transparent with our readers, and this one is no exception. But based on our previous experiences as normal customers of Kathmandu, we have no doubts about this.
If you have any questions about Kathmandu gear, why we love them or what particular pieces of equipment we recommend don't hesitate to reach out and ask.
Here's to the next 6 months of adventures and fun!
Have you ever used Kathmandu clothing, or have any questions? Leave a comment below!