From ziplining through a rainforest, joining a chocolate tour to visiting a butterfly farm, here's our list of the best things to do in Mindo, Ecuador.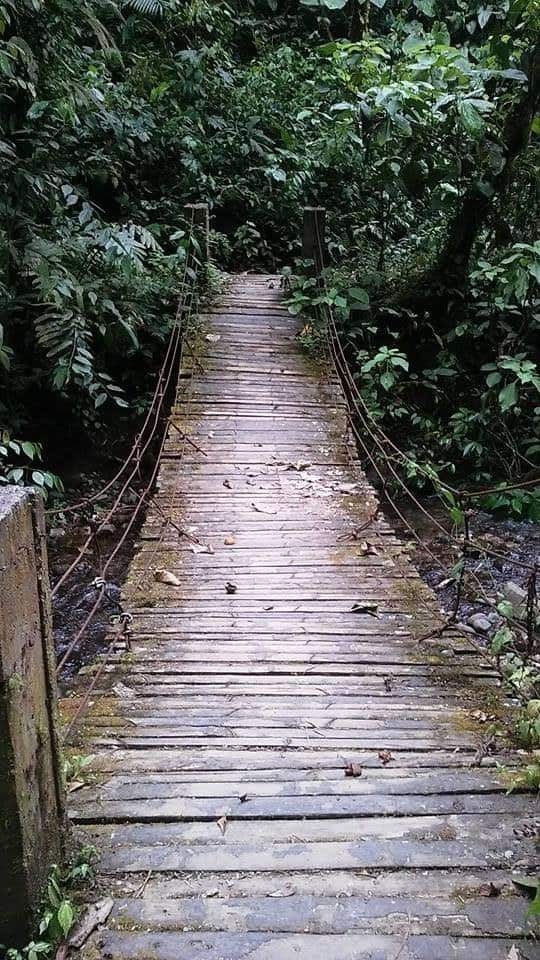 Nestled in the heart of Ecuador's Cloud Forest, Mindo is a little oasis of thriving natural beauty.
Full of lush greenery, exotic wildlife, and vibrant Ecuadorian culture, a visit to Mindo can be thrilling to the senses yet soothing to the soul at the same time.
The town of Mindo is quite small, so one full weekend provides the perfect amount of time to soak up the sights and take advantage of all the activities, while still having some downtime.
From Quito, Ecuador's capital city, the northern bus station named Terminal La Ofelia has buses to Mindo for only $3.50.
The journey takes roughly two hours, and ends right in Mindo's town centre.
We've put together a list of suggestions of what to do in Mindo, to help you make the most out of your trip!
The Best Things To Do In Mindo!
Everything in Mindo is within walking distance, but cheap taxis are available.
Buses run to and from Quito every day, every few hours, so you can easily get to and from Mindo at convenient times.
The transport is so easy and affordable and the town is so gorgeous that you just have to slide Mindo into your South American travel itinerary.
Here are the best Mindo attractions and actives in the area that will fill your weekend with natural beauty and unforgettable memories.
Going elsewhere in the country? Check out this list of the best adventure activities in Ecuador!
1) Hike Along Waterfalls on the Ruta de las Cascadas
For an active day filled with nature, embark on a lengthy hike through the forest to visit up to seven waterfalls scattered throughout Mindo's forest.
Buy some cheap snacks from one of the markets in town, and take a taxi up the steep road known as "Ruta de las Cascadas".
At the top of the road you will pay $5 for the Terebita, a small cable car which will whisk you over the gorgeous, seemingly endless sea of vegetation below. It's one of the most beautiful things to see in Mindo!
After exiting the cable car in the heart of the forest, you can begin your hike to the numerous waterfalls.
All the waterfalls are clearly marked on the map you receive at the Terebita, so you can hike along the woodland path without any worry.
Spend hours strolling along the winding dirt paths, resting in the presence of the beautiful cascades of sparkling water, and soaking in the serenity of nature.
The entire journey to every waterfall can take up to six hours and you will undoubtedly be exhausted by the end, so it's best to devote the majority of your day to this breathtaking adventure.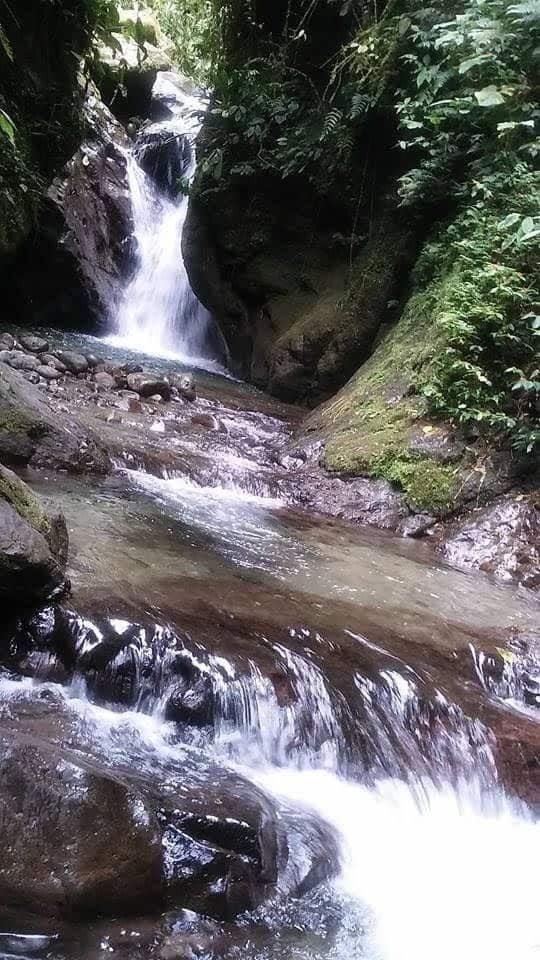 2) Sample Local Food in the Town Centre
Though downtown Mindo is tiny, it exudes a simple charm that welcomes tourists with open arms.
Experience authentic Ecuadorian cuisine by dining at one of the many restaurants in Mindo's town square.
From ceviche, to fresh tropical fruits, to hearty meat and rice dishes, Ecuador's food is full of variety and flavor.
Dine at El Sitio or Fuera De Babilonia for a traditional meal, or stop in Cafe Mindo or Chispita for a quick coffee and a treat.
Though South America tends to have heavily meat-based cuisine, Mindo is starting to catch onto vegetarian and vegan lifestyles.
Stroll down Gourmet Avenue, home to numerous cafes, coffee shops, and eccentric restaurants.
For a hearty lunch, grab a quinoa burger at Mishqui Quinde, located within walking distance from the town centre.
The local cuisine plays an important part of Mindo sightseeing, so make sure to visit Gourmet Avenue!
3) Visit the Butterflies at Mariposario de Mindo
Just 2.5 km from the town center lies Mindo's Butterfly Farm, which costs $6 to enter.
After a short presentation outlining the life cycle of butterflies, you can spend hours meandering around the spacious greenhouse, observing butterfly cocoons and interacting with different types of butterflies.
This is a great place to catch a glimpse of these beautiful creatures up close, and they even have bananas scattered around which you can use to lure the butterflies to rest on your finger.
For only $8 entrance fee, you will get to see over a thousand butterflies up close as well as some of the rare and beautiful foliage. The Mariposario de Mindo is one of the most unique places to visit in Mindo.
Location: Mindo Sector La Yaguira, 2 Km Away From City Center
Opening hours: every day from 9 AM – 4 PM
Price: US $8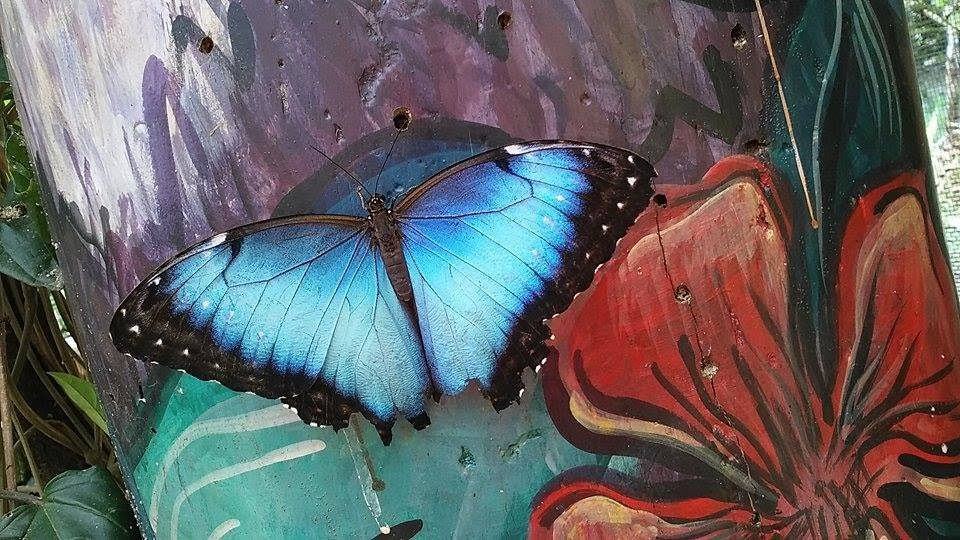 4) Explore the Beautiful Woodland Trails at Casa Amarillo
If you ask any local what to see in Mindo, they will most likely mention – the birds!
For a peaceful early morning in Mindo, stroll along the trails at Casa Amarillo, a cozy little house located a short walk from the town centre.
The best time to visit these trails is around 6 am, when Mindo's exotic birdlife is the most active.
Mindo is one of the world's best destinations for birdwatching, and exploring Casa Amarillo's winding paths is a great way to see interesting wildlife in its natural habitat.
The gardens around these trails are also home to unique and colourful flowers and plants, so be sure to bring a camera.
Location: Mindo, Pichincha Province
Price: US $6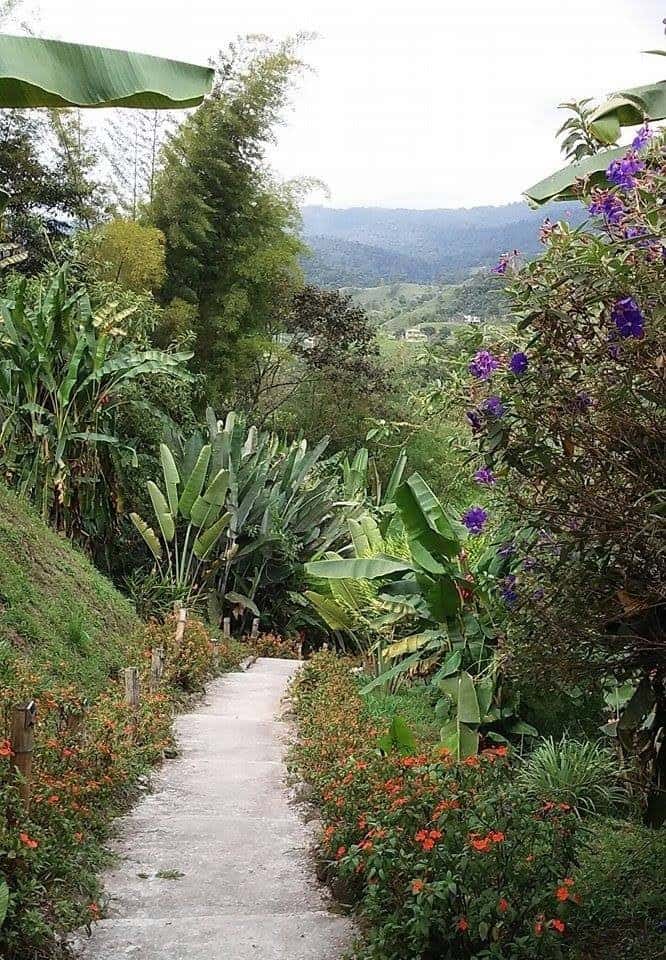 5) Join a Delicious and Informational Chocolate Tour
Ecuador is one of the world's top chocolate producers, so a visit to this country would not be complete without a chocolate tour.
Mindo has two amazing chocolate shops: El Quetzal which offers tours for $10, and Yumbo which offers tours for $8.
Both are right next to the town centre, and both tours educate you on the complex process of creating chocolate.
After the tour, you can sample different chocolate products and spend time at the quirky cafes located in the shops.
Be sure to try the chocolates infused with ginger, coffee, and chilli, as the flavours are truly mind-blowing.
6) Observe Native Flowers at the Orchid Garden
To complete the relaxing day, visit the Armonia Orchid Garden for only $2.
With over 200 different types of orchids, you can spend the evening admiring the unique beauty of the delicate flowers and watching the tiny hummingbirds that zoom around the space.
You can also find accommodation at the Orchid Garden, and participate in volunteer activities to help get involved in the conservation of orchids.
Address: lluvia de oro y Sixto Duran Ballen tras el estadio
Price: US $3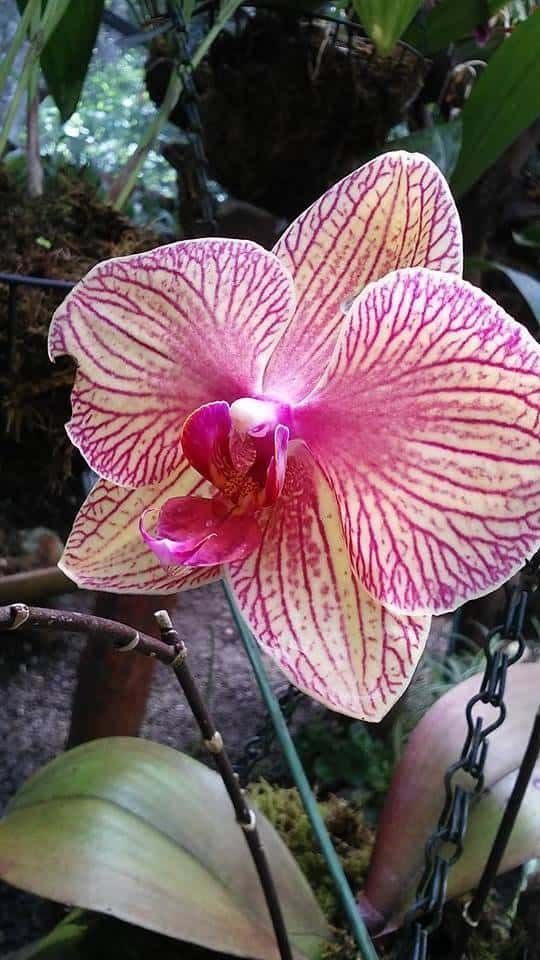 7) Zipline Over the Forest
Mindo Canopy is a popular and trustworthy tourism company that provides a few different types of ziplining experiences.
A short route is available for eight dollars, and a longer zipline adventure costs $20.
Whichever program you decide to do, you can soar over the seemingly endless green jungle while marvelling at the rolling hills and inhaling the crisp, fresh air.
Perfect for a nice adrenaline rush, ziplining in Mindo is thrilling, and will bless you with gorgeous views of Ecuador's thriving lush jungle environment. It's a Mindo must see!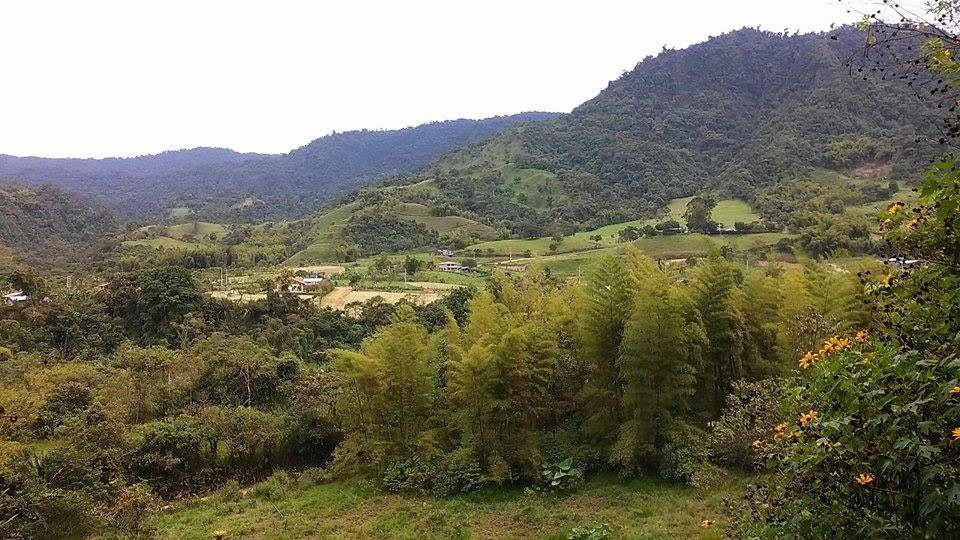 8) Celebrate El Dia de Los Muertos Like a Local
If you are lucky enough to visit Ecuador at the end of October or early November, you will get to witness the celebrations of this special holiday.
El Dia de Los Muertos falls on November 2nd, and literally translates to "The Day of the Deceased".
Locals in Central America and parts of South America use this day to remember and honor their loved ones who have passed away, though every country has their own unique traditions.
In Ecuador, locals spend the week surrounding el Dia De Los Muertos by drinking colada morada and eating guaguas de pan.
Colada Morada translates to "strained purple", which is fitting as the thick purple beverage is made from strained berries and other fruits.
Locals in Mindo often add black corn flour for thickness and special herbs and plants picked right from the rich jungle.
The accompanying snack, guaguas de pan, translates to "babies of bread".
These little sweet bread rolls are shaped like baby dolls and are sold everywhere in Mindo's bakeries during the time of celebration.
9) Go River Rafting Down Rio Nambillo
The best way to enjoy the peaceful Nambillo River that snakes through the town is by rafting.
Strap on a helmet and life vest and hop on a sturdy inflatable tube, and you are fully equipped to glide through the jungle.
You can book a short day river tour with one of the many tourist companies in town, one of the most popular being Mindo Xtrem Birds.
This company takes great care of the whole family, ensuring everyone is safe and entertained.
It's one of the more popular Mindo tourist attractions among adrenaline junkies – the other one being ziplining!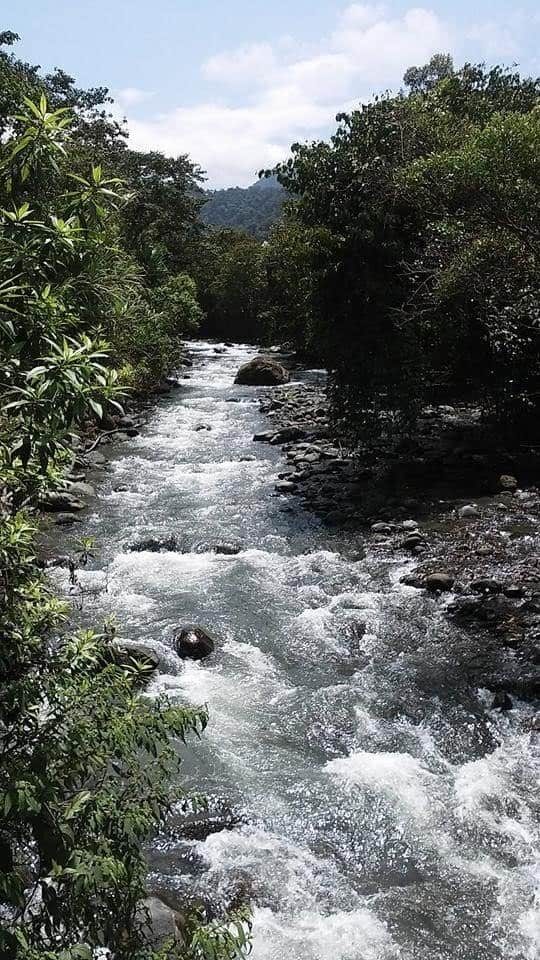 DISCLAIMER: Some of the links in this article are affiliate links, which means if you book accommodation, tours or buy a product, we will receive a small commission at no extra cost to you. These commissions help us keep creating more free travel content to help people plan their holidays and adventures. We only recommend the best accommodations, tours and products that ourselves or our fantastic editorial team have personally experienced, and regularly review these. Thanks for your support, kind friend!