From ancient temples to drinking tea, here are the best 10 things to do in Hangzhou!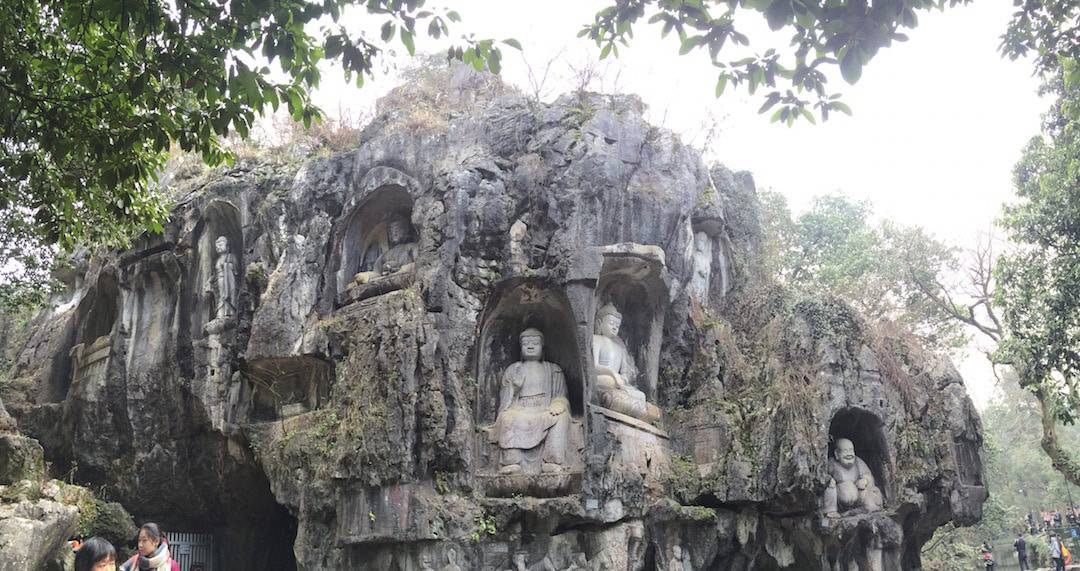 An hour away from Shanghai on the high-speed train is the beautiful, diverse, and vibrant city of Hangzhou. Hangzhou took the spotlight in 2016 as the host of the G20 Summit.
Spring and Autumn are the best times of the year to visit, but try to avoid national holidays as they can make the city extremely busy. In the winter, pollution can get very bad and it can get very cold. Summer can be scorching and (once again) full of tourists.
Top 10 Things to Do in Hangzhou, China
There is so much to see and do in Hangzhou and this post has some of the essentials.
1) The West Lake
You can't go to Hangzhou and miss the West Lake. It would be like going to Disneyland and not seeing the Magic Castle.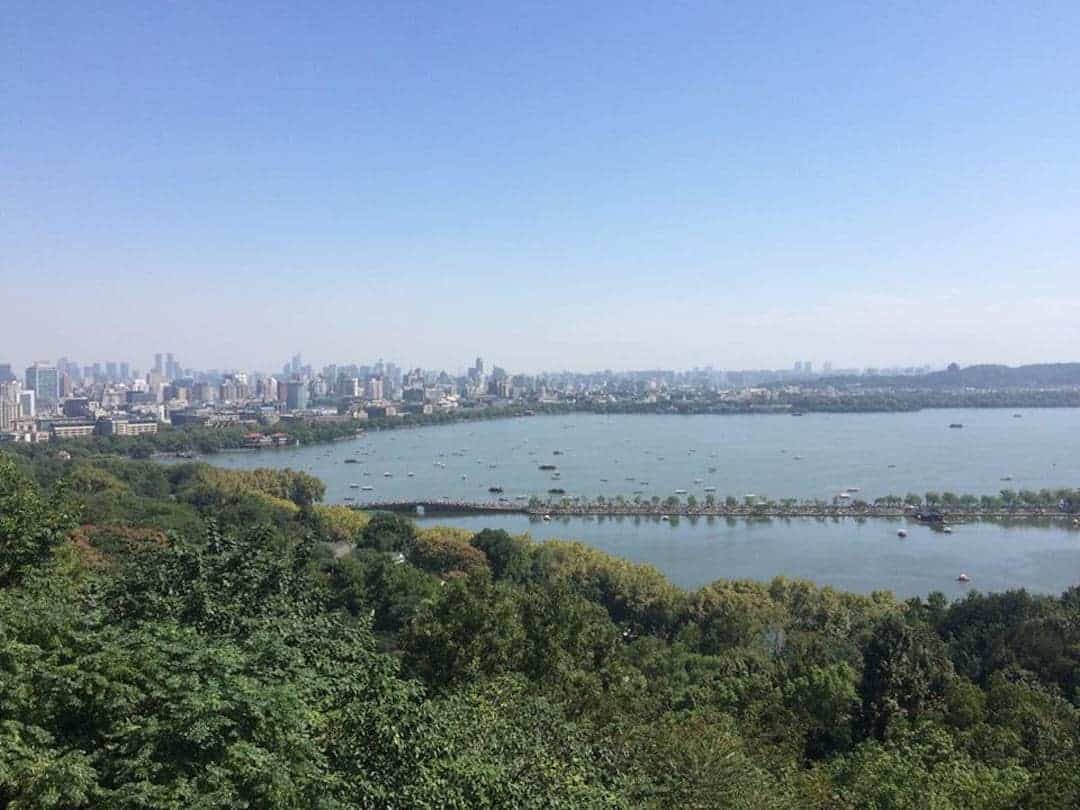 The good news is, there is no chance that you will miss it as it's 6.5 km² and hosts an array of Hangzhou attractions in the surrounding area.
There are a plethora of companies which offer boat trips on the lake. If a boat trip doesn't take your fancy, grab a seat at one of the many cafes overlooking the lake and soak up the atmosphere. Seriously, it's one of the best things to do in Hangzhou!
Book the ultimate Hangzhou sightseeing tour that will not only take you to West lake but other important landmarks such as Lingyin Temple, Flower Harbor Park and Meijiawu Tea Village.
2) Baochu Pagoda
It's a worthwhile walk up to Baochu Pagoda to get a spectacular view of the city. On a clear day, you can get panoramic views of the lake and the ever growing city. It's one of the most beautiful things to see in Hangzhou.
Take in the combination of urban and natural surroundings and don't hurry down in a rush. If you're feeling adventurous, there are some rocks to climb across for the best views.
Address: Baochu Rd
Opening hours: 24/7
Price: Free of charge
3) Drink Longjing Tea
This green tea is grown locally and is a specialty of Hangzhou. However, you might find it at an inflated price, especially if you're at a fancy café by the West Lake. For some insight into the tea of Hangzhou, check out the National Tea Museum.
Take time for a relaxing cup of Longjing tea, it's a part of the Hangzhou sightseeing experience.
Check out this amazing tour where you will learn over a cup of tea all about Hangzhou culture and of the local tea farmers' ways of producing their famous tea.
4) Leifeng Pagoda
At the south of the West Lake is the impressive Leifeng Pagoda. An original pagoda was built on this site over 1,000 years ago but it collapsed in the early 1920s.
The new version was built in 2002 with a lift to take you to the top and steps to the bottom where you can see some of the remains of the original pagoda. It offers stunning views over the city and the West Lake.
Address: 15 Nanshan Rd
Opening hours: Mid March – April from 8 AM – 7 PM, May – October from 8 AM – 8 PM, November – Mid March from 8 AM – 5:30 PM
Price: CNY 40
5) Lingyin Temple and The Carved Buddhas
You'll need to get a bus or taxi here as it's not in the centre. Nevertheless, it's well worth a visit as there are there are two other attractions in the area near Lingyin Temple.
After you pay your initial entrance fee, you will walk into the area and be greeted by many different depictions of Buddha carved into the stone. They are all varying shapes and sizes and English descriptions can offer details about each one.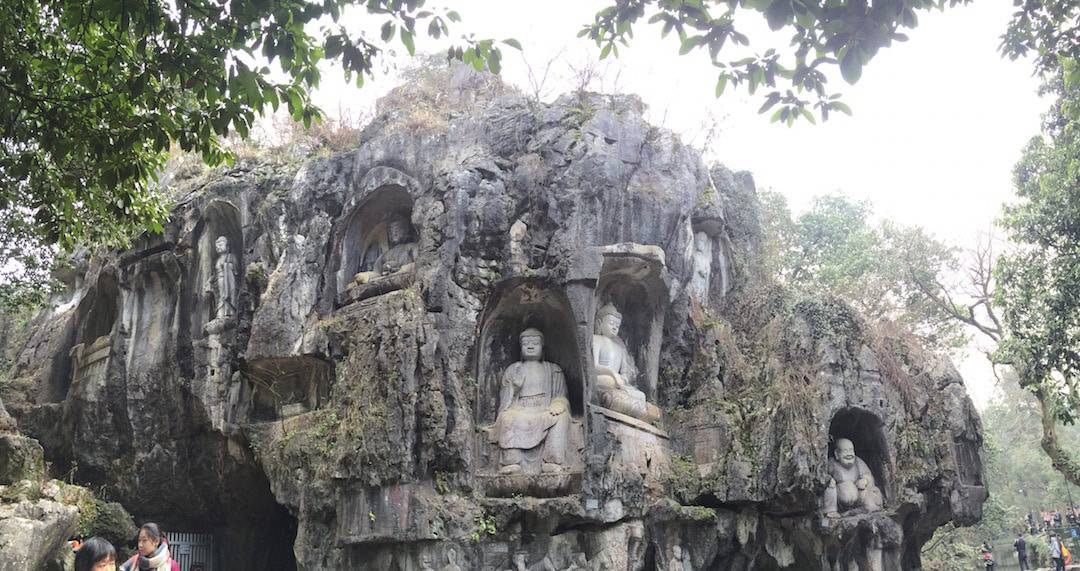 Then there is Lingyin Temple itself. You'll find many locals and Chinese tourists here lighting incense and saying a prayer as it's one of the oldest Buddhist temples in the country. The smell of incense wafts up your nose as you enter and you feel a sense of spirituality and tranquility, which is often hard to find in the bustling city. The temple is one of the places to visit in Hangzhou for an unmissable experience.
After wandering around the temple, take your final stop at the viewpoint. You can take some very old and shabby looking cable cars up to the top. At the top you'll be greeted with an amazing view across the city (if it's a clear day), and will be one of the rewarding things to do in Hangzhou.
Want to visit Lingyin Temple and other Hangzhoi highlights in a day? Check out this awesome guided day-tour of Hangzhoi on Get Your Guide!
Location: 1 Fayun Alley, Lingyin Road, Xihu District
Opening hours: every day from 7 AM – 6 PM
Price: CNY 45
Check out our ultimate destination guide all about travel to China!
6) Qīnghéfāng Old Street
Market stalls, shops, and an array of places to eat make Qīnghéfāng street a delight. A perfect place to buy some souvenirs and try some of the famous local tea.
7) Gongchen Bridge and The Grand Canal
In the north of the city lies Gongchen Bridge: a spectacular stone walkway which stretches over the Grand Canal. Cafes and restaurants run along the canal and offer a picturesque view of the bridge in exchange for a meal, a beer, or a coffee.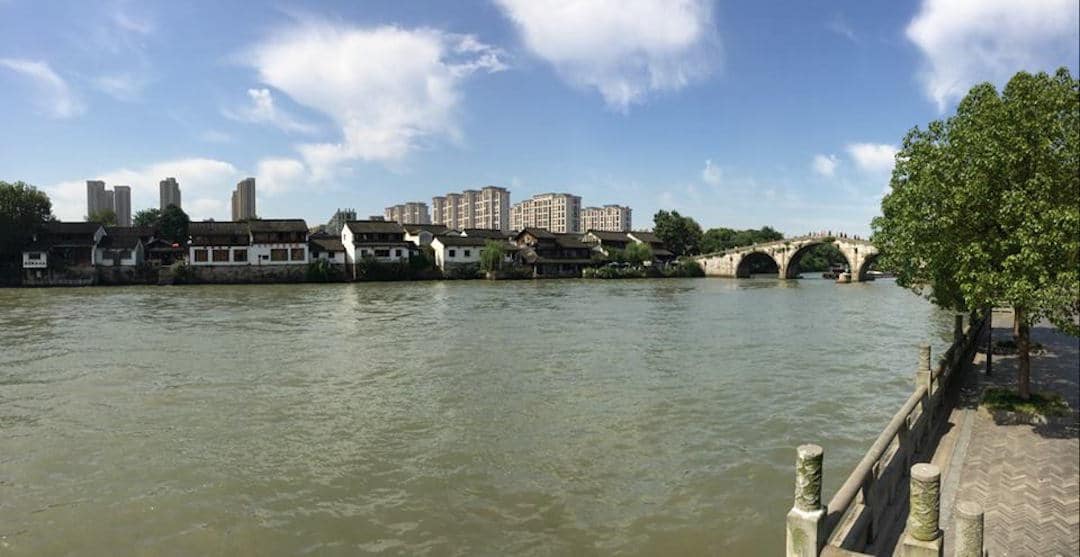 My one piece of advice if you visit is to take the water bus. You can hop on near Wulin Square and sail all the way to Gongchen Bridge. It takes a leisurely 15-20 minutes.
8) Eat at Grandma's Kitchen
Other Chinese cities have the famous Grandma's Kitchen, but it originated in Hangzhou. Offering lots of local dishes, it's a popular spot for Hangzhou people and tourists alike.
You'll need to go early or late to avoid waiting for a table, but there are numerous Grandma's Kitchens around the city. Even if you do end up waiting for a table, it's totally worth it. In true Chinese style, order lots of dishes and try a bit of everything.
9) Shengli River Food Street
Shengli River food street is a bit out of town, but this lovely street runs along one of the many canals in the north of the city. It's not a massively touristy street so you'll need a Mandarin speaking friend or some knowledge of Chinese to order food.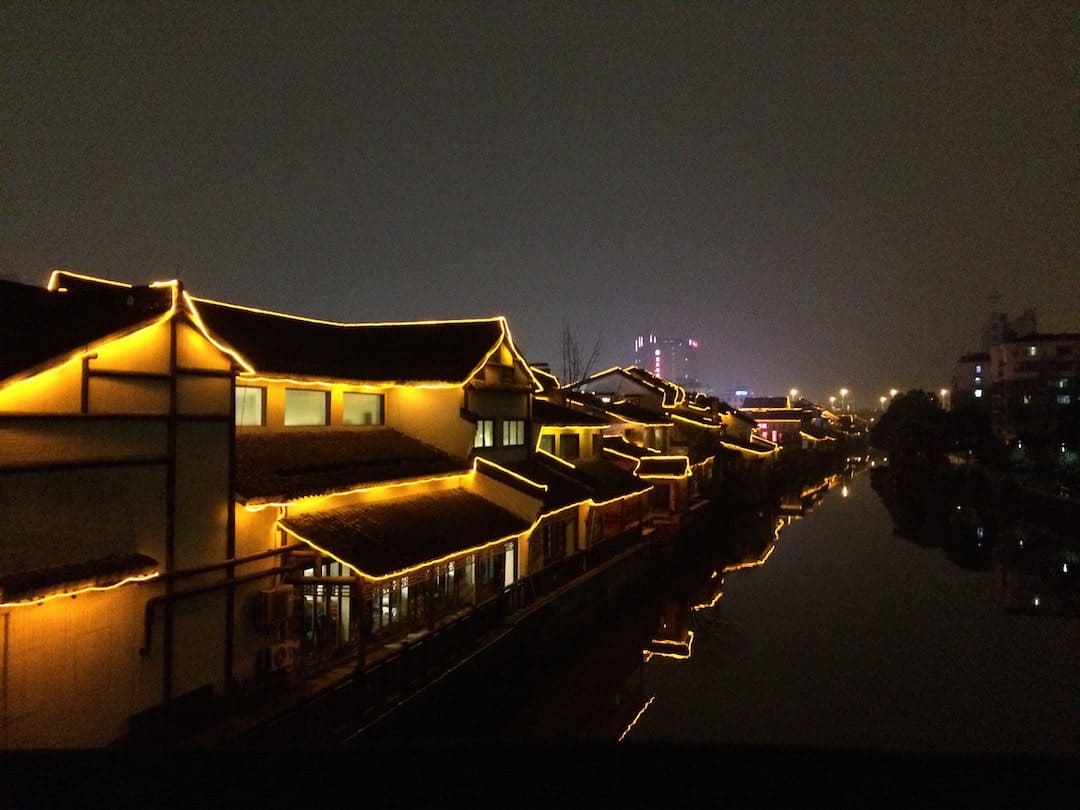 The food on Shengli River food street is delicious. There are an array of food eateries and if you go at night you'll be greeted with lanterns and a vibrant atmosphere.
10) A Night Out in Hangzhou
If you're up for partying, there are a few bars and nightclubs to check out. If you fancy some live music and imported beers, Eudora is the place to be.
With a rooftop bar and outdoor seating downstairs too, it's perfect for the summer months, while the inside is cosy and warm in the winter. The regular band are pretty good and get the crowd going.
If you want a truly authentic Chinese night out, then you'll need to head to KTV. These are all over China and they are in a plethora of locations in Hangzhou.
KTV is a karaoke bar but not how Westerners might imagine a karaoke bar to be. You pay for a private, soundproofed room for a given amount of hours. You can order food and drink to the room. Then, you sing, drink, and eat to your heart's content all night long.
There are so many other great attractions in Hangzhou. I'd recommend spending about a week in the city to see everything. If it's your first time in China, you might feel a slight culture shock. However, Hangzhou is the perfect city for a blend of spectacular scenery, delicious food, and a bustling city atmosphere.
Need accommodation in Hangzhou? Book here with Booking.com or Agoda.com
We hope you enjoyed this list of the top 10 things to do in Hangzhou, China! Have you been? What would you recommend? Leave a comment below and tell us.
DISCLAIMER: Some of the links in this article are affiliate links, which means if you book accommodation, tours or buy a product, we will receive a small commission at no extra cost to you. These commissions help us keep creating more free travel content to help people plan their holidays and adventures. We only recommend the best accommodations, tours and products that ourselves or our fantastic editorial team have personally experienced, and regularly review these. Thanks for your support, kind friend!
Save this Pin for later?