From whale watching to exploring Torndirrup National Park to climbing aboard the Brig Amity, a replica convict ship, here is our list of the best things to do in Albany!
Albany's breathtaking rugged coastline is the perfect setting for the ultimate south WA experience. Rich in convict and settler history, Albany marks the spot of the first European settlement in Western Australia.
Around town, their legacy remains in the colonial buildings now museums, galleries and restaurants.
Over 420km south of Perth (home to some epic things to do, which you'll find in this post), Albany and the south-west region makes for a great road trip with must-see sights to visit all around town.
You'll find spectacular views of the coast, world-class wine, food, fishing, a wind farm, rock climbing, historical sites and plenty of more things to do in Albany Western Australia.
The best way to get around is to rent a car and explore on your own! We recommend Rental Cars, which has the largest range of vehicles for the best value on the market.
The 20 Wonderful Things to do in Albany
Home to King George Sound, one of the finest harbours on the Western Australia coast, as well as the Kalgan River, Albany offers plenty of interesting, fun and adventurous things for your visit.
Albany plays a central role in the ANZAC (Australian and New Zealand Army Corps) legend. Being the last port of call for troopships departing Australia for the First World War, there are many historic sights reflecting this.
Torndirrup National Park is home to some stunning famous sights like Natural Bridge and the Gap where you can witness the forces of the ocean over time.
Most people travel from Perth and if you're an international visitor, we recommend you hire a car and enjoy the road trip to the south.
This way you'll also have a car to get around and visit all the local sights as well as some awesome places nearby and out of the city.
You should allow yourself at least 3 days to get around and check out all wonderful things to do in Albany.
READ MORE: Check out this great road trip from Perth to Esperance with stops in Albany.
1) Take a Hike Through Albany Heritage Park
Surrounding the summits of Mount Clarence and Mount Adelaide and stretching from the port to the shores of Middleton Beach, Albany Heritage Park offers many historical, cultural and natural attractions.
Hike along the Heritage Walk Trail and enjoy the beautiful wildflowers and Aboriginal and European cultural sites. Continue to the Point King Lighthouse for spectacular views of the area.
2) Visit Albany's Historic Whaling Station
The only experience of its kind in the world and well worth the visit, Albany's Historic Whaling Station allows visitors to explore an intact whale processing factory and whale chasing ship.
In 1978, The Cheynes Beach Whaling Company was the last whaling company to cease operations in Australia. Two years later, it became home to an interactive museum on whales and whaling. Allow at least a couple of hours to fully enjoy the experience!
Opening hours: 9 am – 5 pm daily. Closed Christmas Day.
Cost: $32 for adults and $12 for children.
READ MORE: Be sure to make your way to Esperance and check out these great things to do when you're there!
3) Take a Dip in any of Albany's Awesome Beaches
In the heart of Albany, you'll find Middleton Beach, the closest and local beach to the city centre that is ideal for swimming since it doesn't have strong currents.
Given its proximity, its the most popular beach among locals and is family-friendly, has BBQ and changing facilities and a few cafes nearby.
If you walk to the west end of Middleton Beach, you'll find Ellen Cove, a picturesque pier for fishing and a picnic spot.
Emu Point Beach is great for small children and located at the entrance to Oyster Harbour. The water is calm, there are toilet facilities and there's a playground.
You can also walk to Emu Point itself which is a rocky groyne with views over King George Sound and Middleton Beach from the northern end.
A little gem with pristine white sand facing on to King George Sound is Fisherman's Beach. While the beach doesn't have any other facilities besides a drop toilet, it's picture-perfect for a day in Albany WA.
4) Explore Torndirrup National Park
Only a short drive from Albany, Torndirrup National Park is a wild and rugged coastal park known for its marvelling wave-carved rock formations including Natural Bridge, the Gap and the Blowholes. This is definitely one of the best national parks in Western Australia
Formed over millennia by the surging power of the Southern Ocean, these natural attractions are connected by lookouts and walkways allowing visitors to safely enjoy these spectacular sights.
The Gap is, well, a gap, or rather a granite cleft with a lookout platform offering views of waves crashing against the cliffs.
Just as its name alludes to, Natural Bridge is a rock formation shaped like a bridge worn away by the waves of the ocean.
Bald Head Walk Trail is another highlight of the park. This 12.5 km hike covers the Flinders Peninsula and offers amazing views.
There are a number of different lookouts and walk trails within Torndirrup National Park in addition to the Bald Head Walk Trail, but that is probably the most popular. If you're in the park at the right time, whales can be frequently seen from the cliffs particularly during winter.
This is just one of the many national parks near Albany. West Cape Howe National Park is also nearby, just a 30 minute drive west from Torndirrup.
Also, just a 30 minute drive north of Albany is Porongurup National Park. Here you can find Castle Rock and the Granite Skywalk, popular natural landmarks in the area. So if you're into bushwalking and exploring nature, the Albany region has lots of options.
Check out this half day tour of The Gap and other natural wonders.
4) Visit The Princess Royal Fortress
The entire summit of Mt Adelaide is encompassed in the fort that was built as a result of all the Australian states contributing money and the Imperial British Government providing guns.
Opened in 1893, the Princess Royal Fortress was the first federal defense of Australia.
If you are interested in history, definitely stop by this landmark in Albany WA.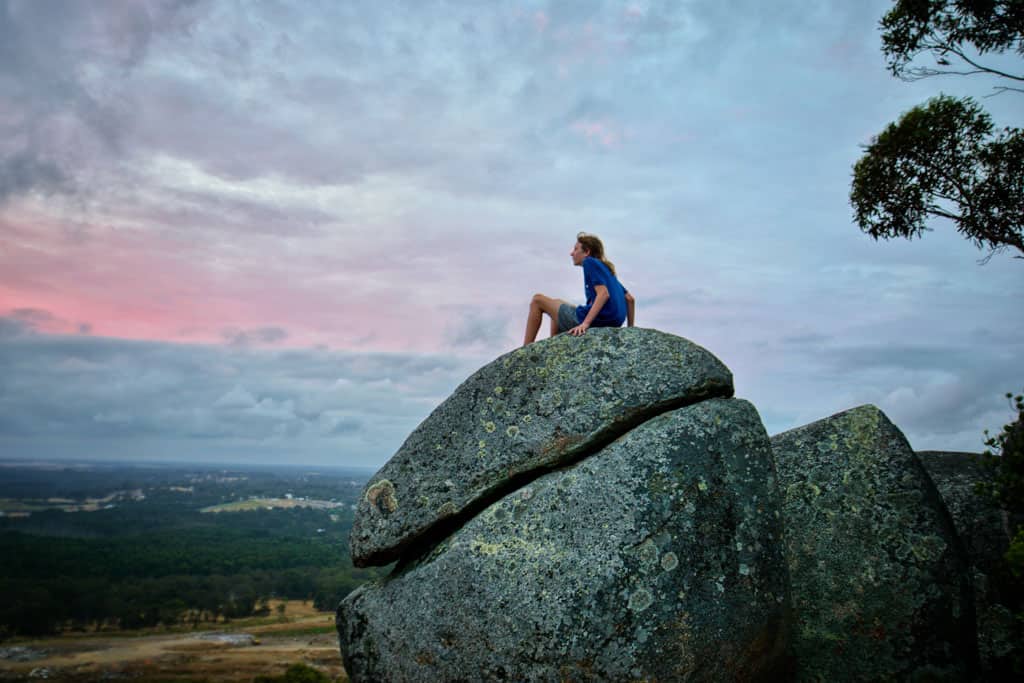 5) See the National Anzac Centre
While at the Prince Royal Fortress, you must also see the state of the art National Anzac Centre that looks out across King George Sound and exhibits historical artifacts examining the Australian and New Zealand forces that served in World War I.
Here you will learn about the Anzac Legend and the stories of the service men and women and their experiences in the war.
Their stories start at recruitment and continue through training and embarking, life on the convoys and the conflicts at Gallipoli, the middle east and the Western Front.
Join a half-day tour of Albany that includes National ANZAC Centre and other great historical sites in the city.
7) Hike The Bibbulman Track
Spanning almost 1,000 kilometres (621 miles), the Bibbulman Track between Albany and Kalamunda is one of the world's great long-distance walking trails.
Passing through incredible forests, farmland and wild beaches, the track is rich in Aboriginal history and is a true gem of Western Australia.
There are plenty of options to hike the track from short day walks to overnight hikes. Alternatively, you could even start the hike out of Perth and do the entire stretch which takes around 6 to 8 weeks.
The hike can be done self-guided so long as you are self-sufficient and can take all of the equipment you'll need. Alternatively, you can also go on a guided tour with varying lengths of time.
8) Go Fishing at Salmon Holes
Salmon Holes is one of the best places in Albany for beach fishing and is reached by descending a winding stairway from the lookout, a 10-minute walk from the carpark.
Located within Torndirrup National Park, Salmon Holes can be seen from the lookout and is a stunning point to see the gorgeous coast.
Many locals from Perth visit over the easter period for salmon fishing which is best from March to May. If you're a keen fisher, be sure to take your gear with you from Perth!
9) Learn About Eco-Friendly Power at Albany Wind Farm
A wind farm offers a bit of a strange and fascinating beauty that many seem to enjoy.
One of the most impressive and largest wind farms in Australia, Albany Wind Farm offers stunning views of the turbines along the Torndirrup Peninsula at Sand Patch.
With the strong ocean wind atop the escarpment where the 18 turbines sit, this wind farm produces 80% of Albany's power!
10) Go Whale Watching in Winter
Whale watching in Albany begins in late May and continues through to early October so if you're visiting Western Australia in winter, this can't be missed.
King George Sound is a resting area for the southern migration of the Humpback Whale and the calving ground of Southern Right Whales.
You may be fortunate enough to spot some whales from the lookouts around Albany but to get up close to whales, you'll need to book a whale watching tour.
If you are unfortunate enough not to see any whales, some companies offer a free return voucher until you do!
Albany Ocean Adventures and Albany Whale Tours are popular companies for whale watching cruises. Alternatively, if you're traveling along the coast of Western Australia, you can book a whale tour from Busselton, Augusta, or Dunsborough.
11) Day Trip to Two Peoples Bay
Drive 40km east of Albany to Two Peoples Bay National Park where you will cross King River and Kalgan River through some picturesque landscapes before arriving at the pristine coast resembling paradise.
Be sure to check out Little Beach, Waterfall Beach, Sinker Reef and the Two Peoples Bay Heritage Walking Trail.
12) Nerd Out at the Museum of the Great Southern
One of the best things to do in Albany for history buffs is stopping into the Museum of the Great Southern that features exhibitions, public programs, educational programs and plenty of information on the unique history of the region.
The museum shares the special stories of the Menang Noongar people, the early settlers and convicts and how peace was achieved in the region.
The museum also looks at the region's unique natural landscape, flora and fauna.
Opening times: 10 am – 4 pm daily, closed on major public holidays.
Cost: FREE though donations are welcome.
READ MORE: Swing by nearby Margaret River and spend some time doing these great activities while you're there.
13) Rock Climb in Some Epic Locations
One of the more adventurous things to do in Albany is climbing!
Experienced climbers will love the outdoor rock climbing opportunities in Albany WA. With its beautiful scenery, bullet hard rock, cracks, slabs and face climbing, trad and sport, it offers everything that sea cliffs can provide.
For those new to the sport, you can book tours to try outdoor climbing and abseiling and give it a go!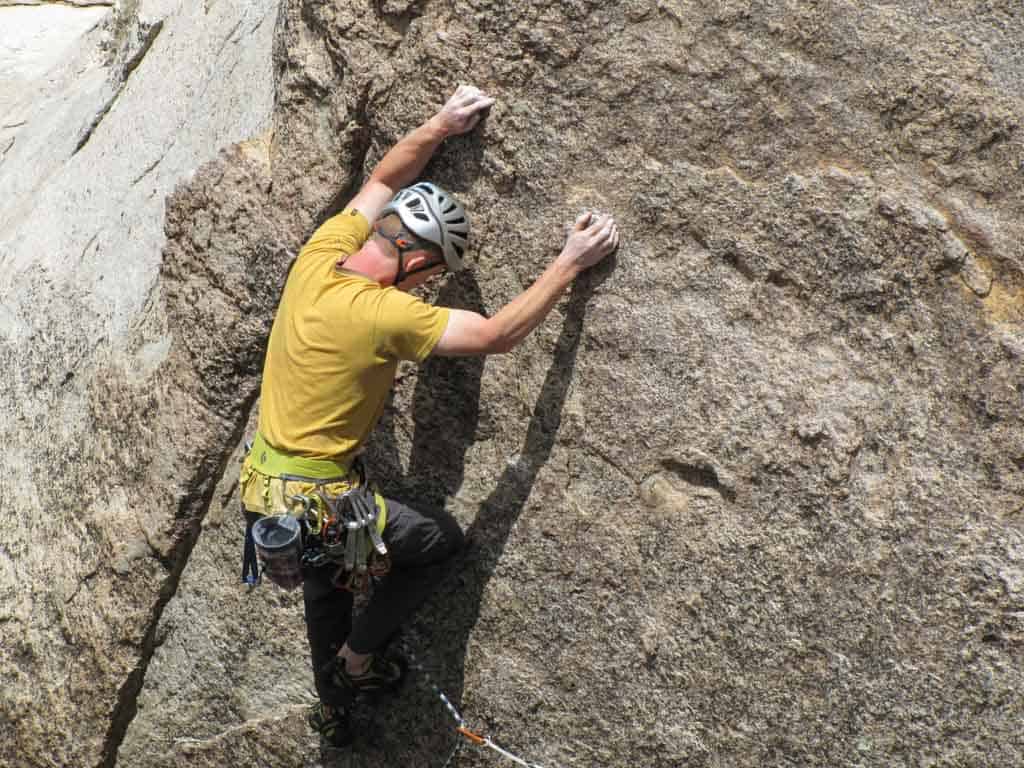 14) Step Back in Time on a Convict Ship
Climb aboard the Brig Amity, a replica of the vessel that carried settlers and convicts to the west coast of Australia to establish the first European settlement in 1826.
You can walk the gangplank, see what life was like aboard a convict ship.
15) Try Some Whisky
Nestled on the edge of Princess Royal Harbour, Great Southern Distilling Company creates world-class whisky using Albany's pristine waters and pure air.
Learn about their award-winning spirits, take a distillery tour to learn all about the art of distilling and enjoy a tasting selection fo whisky, gin and other bespoke blends.
16) Don't Forget About Wine
There's no way you could visit Albany without taking time to enjoy the Great Southern Wine Region.
With its reputation for quality wine production, there are a few award-winning wineries in town offering tastings and opportunities to learn more about wine-making.
You can learn about organic winemaking at Oranje Tractor where a personalised wine tasting tour also takes you through its extensive organic fruit and vegetable gardens.
17) Embark on the PUBLIC Silo Trail
The PUBLIC Silo Trail celebrates culture, creativity and the beauty of regional Western Australia through a series of world-class murals.
Start or finish your Albany WA trip to or from Perth with this self-drive journey of over 1,000 kilometres allowing you to view epic artworks covering the region's grain silos.
From depictions of dogs on tractors to detailed sea dragons, this incredible open-air art gallery is nothing like you've ever seen in a museum and is a one of a kind experience.
18) Browse Albany Farmer's Market
From 8 am until midday every Saturday, Collie Street is taken over by the Albany's Farmer's Markets. Full of delicious fresh produce, you can pick up some fruits, vegetables, locally farmed meats, seafood and plenty more.
It's a great way to enjoy great produce in Australia and show a little support to the local farmers!
19) Cruise Down the Kalgan River
Fancy a cruise through time?
Hop on board through the sheltered waters of Oyster Harbour and the ancient Kalgan River and explore the path of the first settlers as they discovered the beauty of WA's first European settlement.
You'll see pelicans, sea eagles and other wildlife up close while catching the Giant Rays swimming beneath the boat's glass bottom.
With special treats onboard, you'll enjoy some hilarious commentary covering local poems, Aborignal Dreamtime, history, the Anzac legend and more.
Cruising the Kalgan is definitely one of the best things to see and do in Albany Western Australia!
20) Relax at Oyster Harbour
Fed by the King River and Kalgan River, Oyster Harbour is a permanent estuary covering almost 16 square kilometres.
The harbour is used to shelter commercial fishing fleets and the farming of oysters and mussels through a dredged channel around Emu Point to the Emu Point Boat Pens.
It is completely protected and is a lovely place to relax, swim and watch waterbirds.
Albany Travel Guide
Now that you know what to do in Albany, we want to help you make your other plans as well by sharing the best accommodations and places to eat in the city.
Best Accommodation – Where to Stay in Albany WA
Given that Albany is a pretty relaxed and coastal city, most of the accommodation options in the area reflect the same. Accommodation options vary from more quiet places outside of the hub to more social places right in the middle of it.
No matter what place you choose, you'll should everything you need for a comfortable stay during your visit.
Here are some great options if you're looking at where to stay in Albany WA.
The Best Hostel in Albany – 1849 Backpackers
Everything you're looking for in a hostel is here at 1849 Backpackers. Overlooking Princess Royal Harbour, the hostel is situated conveniently in the centre of town.
Rooms are spacious, breakfast is free, wifi is fast, the kitchen is huge, the staff are friendly and there are awesome amenities available including musical instruments, table tennis, a BBQ and a huge flat-screen TV.
The hostel offers private and dorm rooms and is the perfect spot to make new friends while travelling south-west Australia.
Best Budget Accommodation for Couples – Six Degrees Boutique Hotel
Couples looking for a bit more buzz in the place they are staying will enjoy this clean, comfortable and friendly hotel. Situated right in the centre of Albany, the hotel is also has a bar and restaurant offering a nice place to wind down after a long day of sightseeing.
Rooms are cosy and offer all the essentials though bathrooms are shared. This is a great place to stay if you're planning on doing a lot in Albany and just need a simple place to lay your head down.
Best Mid-Range Hotel in Albany – Kinsellas Water Views
Situated on the waterfront, Kinsellas Water Views is a family stay accommodation with all the facilities you need.
Albany Waterfront Marina is less than 2 km away, a 5 minute drive from the National Anzac Centre and only a 20-minute walk away from the Albany Entertainment Centre.
The accommodation is spacious, comfortable with large bathrooms set in a quiet part of the harbour. The owners are friendly and lovely and will certainly make you feel at home.
Best Luxury Hotel in Albany – Albany Bali Style Accommodation
Although Albany doesn't have many typical luxury hotel options, Albany Bali Style Accommodation offers beautiful apartments opposite Princess Royal Habour.
Tastefully decorated to create the perfect ambiance, the accommodation really feels like you're in a little beautiful Balinese paradise and perfect for anyone wanting some affordable luxury.
Best Restaurants in Albany Western Australia
What do you get when you pair fresh Australian produce with a coastal town on the Southern Ocean? Wholesome and delicious food.
With culinary influences from around the world, you'll find various cuisines here to enjoy but seafood is must. Albany Western Australia is an unknown culinary heaven for foodies in visiting Down Under!
Budget – Crusty Crab Fish & Chips Cafe
We'll agree to disagree that fish and chips are Australian and New Zealand but either way, Crusty Crab Fish & Chips Cafe offers the classic variety of fish and chips that is both tasty and affordable.
Be sure to try some other classics like deep-fried Mars bars and pineapple too!
Mid-range – Ocean and Paddock
From paddock to table, Ocean and Paddock is also a seafood restaurant but offers an extensive menu featuring gluten-free, vegetarian, seafood and meat options.
Having won several awards for its fish and chips, it's one of the best restaurants in Albany.
High-End – Lime 303 Restaurant
There aren't any proper fine dining restaurants in Albany Western Australia, but if you're considering splashing out a little more for a night, try Lime 303 Restaurant. It is known as one of the best restaurants in Albany.
Wine lovers will appreciate the separate wine bar where you can enjoy a glass by the fireplace before being seated. The lamb and wagyu beef here is to die for!
DISCLAIMER: Some of the links in this article are affiliate links, which means if you book accommodation, tours or buy a product, we will receive a small commission at no extra cost to you. These commissions help us keep creating more free travel content to help people plan their holidays and adventures. We only recommend the best accommodations, tours and products that ourselves or our fantastic editorial team have personally experienced, and regularly review these. Thanks for your support, kind friend!