Live like a local in this ultimate guide to Auckland, New Zealand.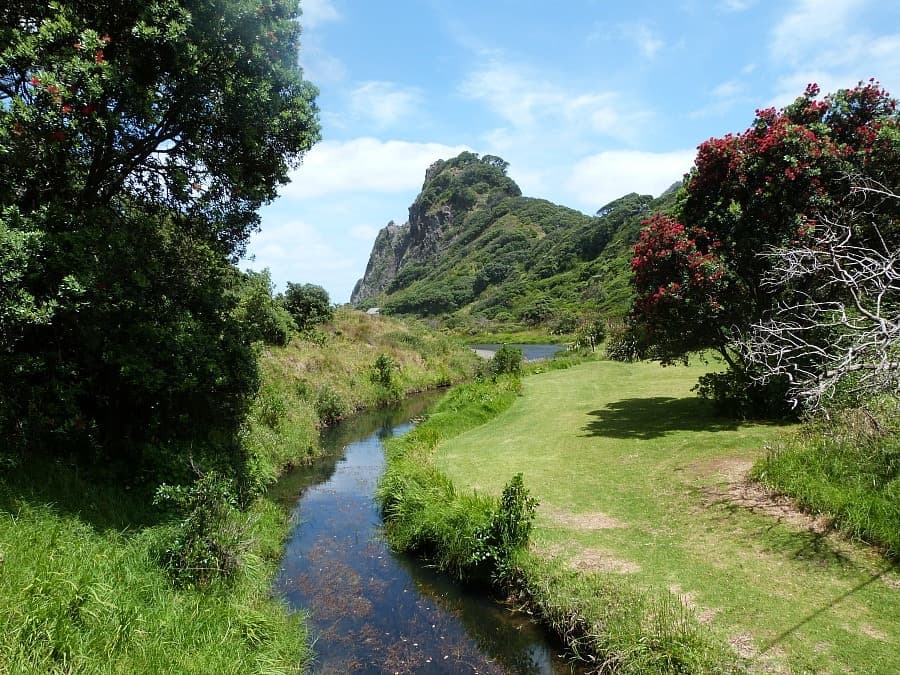 Known as the 'City of Sails', Auckland is a beautiful harbour city located in the subtropical north of New Zealand. It is the largest city in New Zealand with a population of 1.4 million and is built on over fifty volcanoes.
This gorgeous city is home to numerous black and white sand beaches, world-class museums, rugged mountains, verdant farmland, lush native bush, sun-drenched islands, award-winning wineries, leafy parks, charming country and coastal villages, Victorian architecture and some of the best food you will ever taste.
Despite all the above-mentioned amazingness, travel to Auckland is unfortunately overlooked by a lot of visitors to New Zealand.
A lot of people fly into Auckland then immediately leave for somewhere else in the country, not willing to spend any time in the big city.
That's a shame.
Local's Guide To Auckland
I understand why people do it. New Zealand is known more for its spell-binding natural attractions than for its cities.
But I still think that at least a couple of days should be spent in the city where nearly a third of New Zealand's population lives. There's a lot more to offer a visitor than you would think.
It is a vibrantly diverse place, home to people from all over the globe as well as being home to the largest Polynesian population of any city in the world.
This melting pot of cultures has created an incredible food scene, as has the abundant and high quality of the seafood from New Zealand waters. One of the best ways to explore Auckland is through the food.
I grew up in Auckland and return often to visit friends and family so I know firsthand that this city is worth discovering. There is a reason it is consistently named as one of the top twenty cities in the world to live in.
I wanted to create this guide to Auckland to showcase all of the things I love about the city and to give you an idea of what there is to do from a local's perspective.
You won't find any mention of the Sky Tower or Bridge Climb in here because I don't know any Auckland locals that would visit these attractions.
What you will find are the many reasons why Aucklander's love their city.
I'm sure you will too, if you give it a chance.
Getting Around Auckland
Auckland has always been behind the times when it comes to public transport with Aucklander's (and New Zealander's in general) preferring to drive from A to B.
Thankfully this is slowly changing and it is now much easier to get around Auckland without a car.
You can catch regular buses, ferries and trains that crisscross Auckland and cover most areas.
Some places such as Matakana and the West Coast can be hard to get to without a car so you might want to consider renting one for a day or two then using public transport the rest of the time.
The best way to figure out how to get from place to place is with Auckland Transport Trip Planner or Google Maps.
It also a very walkable city and with bikeways being put in all over the city, it is becoming more and more bike friendly.
Best Accommodation In Auckland
What I would recommend is to base yourself somewhere close to public transport so it is easy to get around.
There are various accommodation options in the city centre but personally I think it would be much nicer to base yourself in one of the nearby suburbs such as Parnell, Ponsonby, Mount Eden, Kingsland, Devonport or Mission Bay as they are still close to the city but are more laid back and have a lot more charm.
For cheap accommodation in Auckland you could consider the following:
Lantana Lodge, Parnell
Located in the historic village of Parnell, Lantana Lodge offers affordable backpackers style accommodation in a friendly environment close to the city. With capacity for only 25 people, it is a great option if you find large hostels intimidating. Private and dorm rooms are available.
Ponsonby Backpackers
A popular option with backpackers and located in the heart of happening Ponsonby, Ponsonby Backpackers offers shared dorms and private rooms as well as an outdoor garden eating area and BBQ – perfect for summer.
Takapuna Beach Holiday Park
If you have a car and camping gear, a great option for cheap accommodation near the city is to stay at the Takapuna Beach Holiday Park, right on beautiful Takapuna Beach and within walking distance to the shops and restaurants.
Book Takapuna Beach Holiday Park
YHA Auckland City Backpackers
Located off busy Queen Street and within easy walking distance to K Road and Ponsonby, YHA Auckland City Backpackers is located in a modern building with cityscape views. Private and dorm rooms are available.
Air BnB also has some great options all around the city and if you haven't signed up already, you can get a discount off your first stay by signing up via this link.
Book YHA Auckland City Backpackers
Where To Eat And Drink In Auckland
There are SO many options for where to eat and drink in Auckland and it is truly an international city when it comes to food, specifically Asian food.
I usually stay in the city at my Dad's when I am in town, so a lot of my favourite places to eat, as mentioned below, are in and around the CBD. You really can't go wrong anywhere you go in Auckland though.
Albert Street Food Alley, CBD
One of many Asian food halls in the city, Albert Street's Food Alley offers up every Asian cuisine you could think of from Indonesian to Korean and at a very good price.
I like to get small dishes from a few different restaurants because it's so hard to choose what to eat: there is just so much choice!
Mukunda's, K Road
Home to the best pakoras I have ever had, this simple Hare Krishna Restaurant serves up delicious vegetarian Indian food.
I have been frequenting this place for years and it has had consistently good food at inexpensive prices. Make sure you try the Halva dessert with custard, and the pakoras of course.
Blue Breeze Inn, Ponsonby
The dumplings and steamed buns at this contemporary Chinese restaurant are so damn delicious that I tend to just order appetisers when I dine at the Blue Breeze Inn.
With its breezy Pacific Island decor and NZ's premium rum and cocktail bar, The Rum Jungle, the Blue Breeze Inn is the perfect place to while away an evening.
Elliot Stables, CBD
Housed in a remodelled Edwardian Warehouse, Elliot Stables is an inviting epicurean village offering a variety of cuisines including German, Japanese, Italian, Spanish and French.
With exposed brick walls and soft lighting, it is a beautiful space to enjoy a meal.
Food Truck Garage, CBD
The Food Truck Garage is all about fast food made healthy, and the burgers, tacos and salads on offer are so flavoursome and delicious that you won't miss the fat-laden originals.
Their house-made sodas that include Old-fashioned lemonade and Ginger pop are awesome too.
Orleans, Britomart
I haven't been to New Orleans yet (it's on my list!) but I love southern cuisine and this lively bar and restaurant in Britomart has incredible food.
I especially love the chicken and waffles with maple syrup. I know it may sound like a weird combo, but if you haven't tried chicken and waffles yet, you are missing out.
The cornbread and fried green tomatoes are awesome too. There is live music Thursday to Saturday nights.
Bestie, K Road
This light-filled cafe in the recently revamped St Kevin's Arcade on K Road offers up awesome brunches and kick-ass coffee. And the city views from the floor to ceiling windows are phenomenal.
Revel, K Road
This funky and environmentally conscious cafe is the place to go for excellent coffee and their breakfasts are pretty damn awesome too. Lots of vegetarian and even vegan options.
Velvet Burger, CBD
Auckland is home to a lot of fantastic burger places but Velvet Burger on Fort Street in the city is one of my favourites.
It offers up a number of unique burger creations including venison and lamb burgers. My favourite is the Animal Rights with a kumara and coriander patty with beetroot, salad and a minty yoghurt sauce – yum!
Lonestar, various locations
Lonestar may be a chain but it has been a Kiwi favourite of mine for years. This American style restaurant offers large meals in a relaxed environment.
I love the ribs, piled high and smothered in an orange, hoisin and sesame seed sauce, and their fish dishes are excellent too.
Hell Pizza, various locations
Another Kiwi icon, Hell Pizza is a Kiwi pizza chain that offers unusual and inventive pizzas and is a firm favourite with locals and visitors alike.
Try the Grimm pizza with apricot sauce, chicken and cream cheese or my favourite, the Limbo, with blue cheese, mushrooms, caramelised onions and kalamata olives.
The sides are awesome too and I dream about the corn nuggets when I am away from New Zealand.
La Cigalle French Market, Parnell
I love Farmers Markets and La Cigalle French Market is a great one held every Saturday and Sunday.
This vibrant market has various stalls selling delicious french pastries, coffee, pies, cakes, paella, hot pork rolls, chutneys, organic vegetables, french cheeses, smoked fish and lots more.
With live music and a fun atmosphere, on a sunny weekend morning there is nowhere better to be.
Eagle Bar, K Road
A popular but tiny bar who's clientele represents a cross section of Auckland society, Eagle Bar is a dangerously fun place to spend any night of the week.
Enjoy one of the best cocktails you will ever taste and pick your favourite tunes on the free jukebox at this gay- friendly bar.
Northern Steamship Company, Britomart
This cavernous bar full of mismatched mirrors, vintage lamps hanging from the ceiling and other eclectic decor always seems to be busy and is a fun place to meet locals.
It's a Mac's Brew Bar so make sure you try some of this homegrown Kiwi beer.
Verona Cafe, K Road
This grungy yet sophisticated cafe and bar is a K Road icon and welcomes a diverse crowd from struggling bohemian artists to yuppy businessmen.
With innovative food and drink options and a unique vibe, Verona is popular with locals for a reason.
The Bluestone Room, CBD
Situated in a restored heritage building, the Bluestone Room is all dark wooden panelling and old fashioned charm. With it's large stone fireplace and warming gastropub meals, it is the perfect place to spend a rainy evening in the city.
Family Bar, K Road
If it's a BIG night out you are wanting full of dancing and interesting characters, then New Zealand's most popular gay club is where you want to be. Once you step through these doors, be prepared for an epic night of fun.
Things To Do In Auckland
There are so many things to do in Auckland so I have split this section of our guide to Auckland into areas to visit, with what to do in each area described under that.
Devonport
A Victorian seaside village only a short ferry ride from downtown Auckland, Devonport is the perfect place to head for a day by the beach.
With cosy cafes and bookshops, sheltered waters and white sand at Devonport and Cheltenham Beaches, and dark tunnels and fantastic harbour views from the fortified North Head, there is so much to do in and around charming Devonport.
Mt Eden
A buzzing village built around Auckland's highest volcano of the same name, Mt Eden is a great place to grab something to eat and to browse the art galleries and boutique shops.
Get some exercise by climbing Mt Eden for uninterrupted city and harbour views and to take a look into the perfectly formed crater.
The expansive Eden Gardens are also a peaceful spot to see beautiful native plants and trees, waterfalls, and to hear native bird calls.
Parnell
A historic village with a strollable main street, Parnell is a beautiful suburb right next to the downtown core.
Along with the beautifully restored Victorian buildings, Parnell is also home to a fragrant rose garden, a small swimmable beach at Judge's Bay, and the cute St Stephen's Chapel that overlooks the harbour.
The Hobson's Bay walkway leads along the coast past mangroves and rocky shoreline. It is best to visit on a weekend to catch the excellent La Cigalle French Market (more on that under Where to Eat and Drink).
Cornwall Park
With it's giant English Oak trees, cobbled together stone walls, grazing sheep and undulating pastures, Cornwall Park feels like it would be more at home in Cornwall,
England than in the middle of New Zealand's largest city. Well, except for the volcano, One Tree Hill, in the middle of the park; that is very Auckland.
I especially love wandering this beautiful park in autumn when the trees change from green to bright oranges and yellows, or in spring when there are cute lambs and daffodils everywhere.
The Domain
Auckland's oldest city park, the Domain encompasses a massive 75 hectares and is crisscrossed with hiking trails.
In the Domain you will find native bush, duck ponds, sports fields, greenhouses full of exotic and native plants and my favourite – the Auckland War Memorial Museum.
Housed in a striking neo-classical building atop the remains of an extinct volcano, this fantastic museum is rated as one of the top Museums in the Southern Hemisphere and it is one of my favourite museums in the world.
There are fantastic displays on Maori and Pacific Island culture as well as comprehensive displays on all of the major wars in the last 150 years. Also, make sure you check out the unnerving volcano exhibition.
Coast to Coast Walk
A famous day walk that takes you from the Waitamata Harbour to the Manukau Harbour through some of the best spots in the city including the Domain, Mt Eden, and Cornwall Park.
There are not many walks in the world that can take you from one ocean to another in only 16km and this walk gives you a great overview of Auckland. One of the best things to do in Auckland!
Takapuna
A busy beachside suburb on Auckland's North Shore, Takapuna is a great spot for eating out and shopping but I like to visit most for its beach.
Takapuna beach is one of the nicest beaches in Auckland and is popular with local surfers. The view over to the imposing volcanic island, Rangitoto, is pretty impressive too.
Mission Bay
Blessed with a beautiful white sand harbour beach, a large park perfect for sunbathing and numerous restaurants with views out to sea, Mission Bay is an excellent place to visit on a hot summer's day.
Just around the corner is an Auckland icon, Kelly Tarlton's Sealife Aquarium, which is home to the largest Antarctic Penguin Colony Exhibit in the world.
Catch the free shuttle bus that looks like a shark (seriously) from opposite the Ferry Building downtown. Some of my earliest memories are from playing on the beach at Mission Bay and I still love visiting this beachy suburb.
Harbourfront
Auckland's downtown harbourfront wasn't somewhere you would want to spend time when I was a kid: it was basically just working docks.
Luckily times have changed and the harbour front is now a revitalised part of the city that is definitely worth exploring.
Enjoy a cold drink at one of the al fresco restaurants and bars in the Viaduct or upmarket Princes Wharf, browse the interesting exhibits at the impressive New Zealand Maritime Museum, catch a free outdoor movie at Silo Park in Wynyard Quarter during summer, or grab something to eat at the converted container village on Queens Wharf.
Auckland CBD
In the city centre itself there are a few places of interest. Albert Park with it's colourful flower beds, elegant fountains and classical statuary is always a beautiful place to relax.
Britomart Precinct is full of designer shops and trendy bars and restaurants, housed in beautifully restored historic buildings which sit amongst tasteful modern development.
High Street and the surrounding lanes offer cutting edge New Zealand fashion and lots of dynamic bars and restaurants perfect for people watching.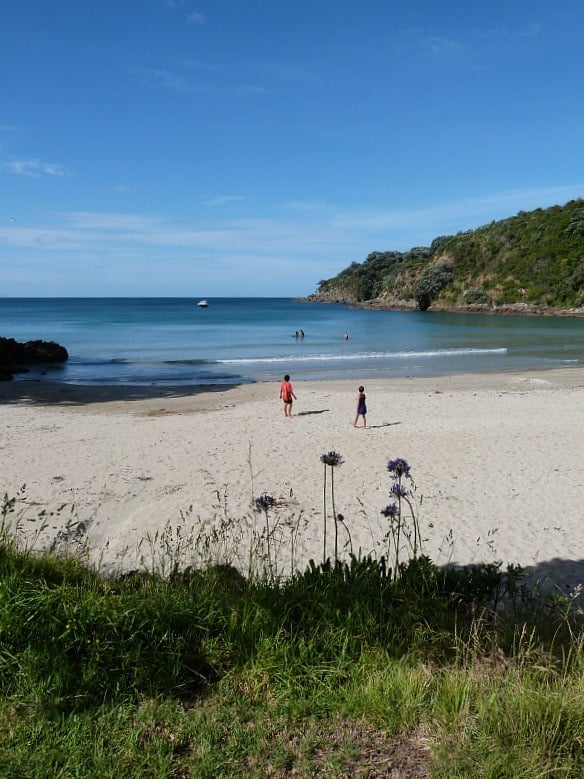 K Road and Ponsonby
Two inner city suburbs that have their own distinctive personalities. Karangahape (K) Road is Auckland's gritty, beating heart.
What was once a seedy red light district is now the place to go for charity shopping, amazing coffee, diverse food options and great nightlife.
K Road is also home to Auckland's burgeoning LGBT community. Ponsonby is K Road's classier, trendy big sister and is known for its designer boutique shopping and café culture.
Nearby is the historic Symmonds Street cemetery which is worth a look if, like me, you enjoy exploring cemeteries with beautifully gothic gravestones.
Kingsland
The hip suburb of Kingsland is full of interesting and quirky shops, friendly but effortlessly cool neighbourhood bars and the iconic Eden park, home to New Zealand's national rugby team, the All Blacks.
If you are looking to get some New Zealand greenstone, Kingsland's Greenstone Factory Shop is the place to do it.
Day Trips From Auckland
While this guide to Auckland is all about spending some great time in the city, you should definitely consider getting out on any of the great day trips from Auckland.
Waitakere Ranges and West Coast Beaches
The rugged Waitakere Ranges are technically in Auckland but when hiking the many trails through thick native bush it feels like you are in a prehistoric land.
The wind-swept wide expanses of the iron-rich black sand beaches nearby only add to that feeling. This wild region in the western reaches of the city is unique and grand, and a popular wilderness playground for Aucklanders.
Along with the numerous hiking trails that lead through the mountains, you can surf in the volatile waves of Piha beach, swim under the beautiful waterfall at peaceful KareKare, grab lunch in trendy Titirangi, wander the black sands of Bethells Beach or check out the sea caves at deserted Whatipu.
The activity options on Auckland's West Coast are endless.
Waiheke Island
Waiheke is a gorgeous island paradise blessed with stunning white sand beaches and excellent wineries but what I love about it the most is the eclectic mix of locals, with millionaires rubbing shoulders with back to the land hippies.
It is one of my favourite day trip destinations from the city to tour the wineries, swim in the turquoise waters and to hike one of the many trails along the beautiful coastline and through pristine forests of ferns and native trees. It is only a 30 minute ferry ride from the city but it feels like a different world.
Rangitoto
A gradually sloping volcanic island located in Auckland's Hauraki Gulf, Rangitoto is a famous Auckland landmark and it's only a short ferry ride from the city.
It is an easy hike to the summit where you can peer into the forested crater and enjoy awesome views over the Auckland city skyline.
Although the island is now only visited as a day trip, it was once a popular holiday resort and there are still a number of kitschy 1920's and 1930's style historic 'baches' (Kiwi beach houses) around from the wharf that you can check out.
Matakana and Warkworth
One of my favourite places in the world, I have been visiting Matakana since I was a kid as I have strong family ties to this beautiful country village.
It may have become trendy in the last few years which has lead to a lot more development, but it still retains its special small town charm.
The Matakana Farmers Market is held every Saturday and is one of the best farmers markets in the Auckland Region with a large variety of stalls offering delicious local foods and produce.
If you love wine, drive the Matakana Wine Trail for tastings and incredible food at award-winning wineries.
Just down the road, Warkworth is a larger historic village filled with antique stores and art galleries, surrounded by peaceful beaches.
Clevedon
A small town surrounded by bucolic green pastures, Clevedon oozes country charm. Head to the Clevedon Village Market for fresh local produce and arts and crafts.
The nearby Hunua Ranges is a great place to hike and to admire the beautiful Hunua Falls.
The Hibiscus Coast
This stretch of coastline twenty minutes north of the city is home to sleepy beachside communities, pockets of parkland, quiet beaches and a well-known thermal pools complex.
A perfect day on the Hibiscus Coast for me would be to go for a morning hike in either Wenderholm or Shakespear Regional Parks, followed by lunch and a beach stroll at lovely Orewa, before finishing with a soak and spa treatment at the relaxing Waiwera Thermal Pools and Spa in the tiny settlement of Waiwera.
Grab fish and chips and sit on the beach down the road from the pools to top off the day.
See, there really is so much to see and do in Auckland and it is well worth devoting at least a couple of days to explore, if not more.
I promise you, you won't regret it.
Have I convinced you to visit? Make sure you share this ultimate local's guide to Auckland with all your friends!
Pin It For Later