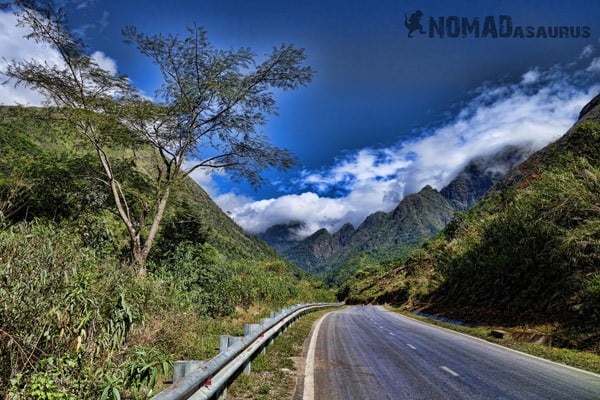 I've lost count of how many times I've rested my head on a different pillow, in a different town, in a country that is not my own.
All the instances that I have unloaded, then reloaded my backpack, just so I can move on to some place new, have merged into one tangled memory.
Exactly how many occasions have I wandered up and down an unfamiliar street, in a town whose name I cannot pronounce? Brief, inconsequential experiences which I will end up repeating again and again. Trivial moments in time that I actively choose to pursue as my life goes on.
How do I explain to someone that where I am standing is now my home? As I move about this world searching for everything and nothing in particular, I have nowhere I need to be except for right here. Sure, I have my family back in Australia who I miss dearly, and my friends all over the planet who I hope I can share laughs with again one day. But for now I long to be here. Everywhere and nowhere. A nomad, constantly on the road.
Some of us travel to find a part of ourselves we feel we need to discover. To long for inner peace, purpose and fulfilment. I don't know if this is what I am searching for. A sacred Nirvana that lies just over the next horizon. A transcendent state in which there is neither suffering, desire, nor sense of self. How will I even know if I find it? I suppose I will just continue to move forward in case I stumble across it.
It is a lifestyle that may not be suitable for everyone, but I have become a convert. Contrary to the idea that is imposed on society, I cannot fathom the notion of "settling down". Choosing just one place to call home. Being locked into endless employment to support a manner of living that is unsustainable. Existing, rather than living.
People have told me that my way of life is a sacrifice. But I fail to see what I am really sacrificing. A steady income? A house full of material objects that somehow fill a void we never knew we had? Some form of security within our self-limiting comfort zone? Excluding these things from our lives is only a sacrifice if we tell ourselves that they are a necessity.
I made a substantial choice on how to lead my life without actually realising it. I just do what feels right to me. I look at an atlas like a book of opportunity, instead of possible scenes in a dream. I learn about varied destinations and think of them not as a "what if" but as a "when". This mindset has been embedded in me through all kinds of different means, and I am truly thankful for it.
It has been a conscious decision to make everyday of my life an adventure. To make it as thrilling, rewarding and monumental as humanly possible. Even the mundane moments have their worth in motivating me to stay on the road. It is not all positive experiences, but the alternatives seem to frighten me.
The beautiful souls I meet day to day are constantly unique and all have their merit. Each and every one of them is on their own journey and I commend them for this. We may share conversations on topics of life, love and values, striving to learn from each other. Whether we understand the path the other is on is irrelevant. There is no direction that is right or wrong. Perhaps they will inspire me to try something different in my life, and perhaps I will do the same for them. Such is the beauty of opening your heart as we venture into unknown territory.
Another day will pass with my head resting on another unfamiliar pillow. Another strained conversation in a language I do not speak with another beautiful soul. Life will keep moving on, and I will move on with it. I refuse to let it pass me by. I will chase it on the road, through as many unfamiliar situations as my current mindset will allow.
Maybe one day I will find Nirvana, or perhaps I have already found it.