Well, having a few thousand rats scrambling around you is not exactly an interesting sight and idea, but what if you happen to come across a place as intriguing as this? I was lucky to visit such an interesting place recently and trust me it is once in a lifetime experience.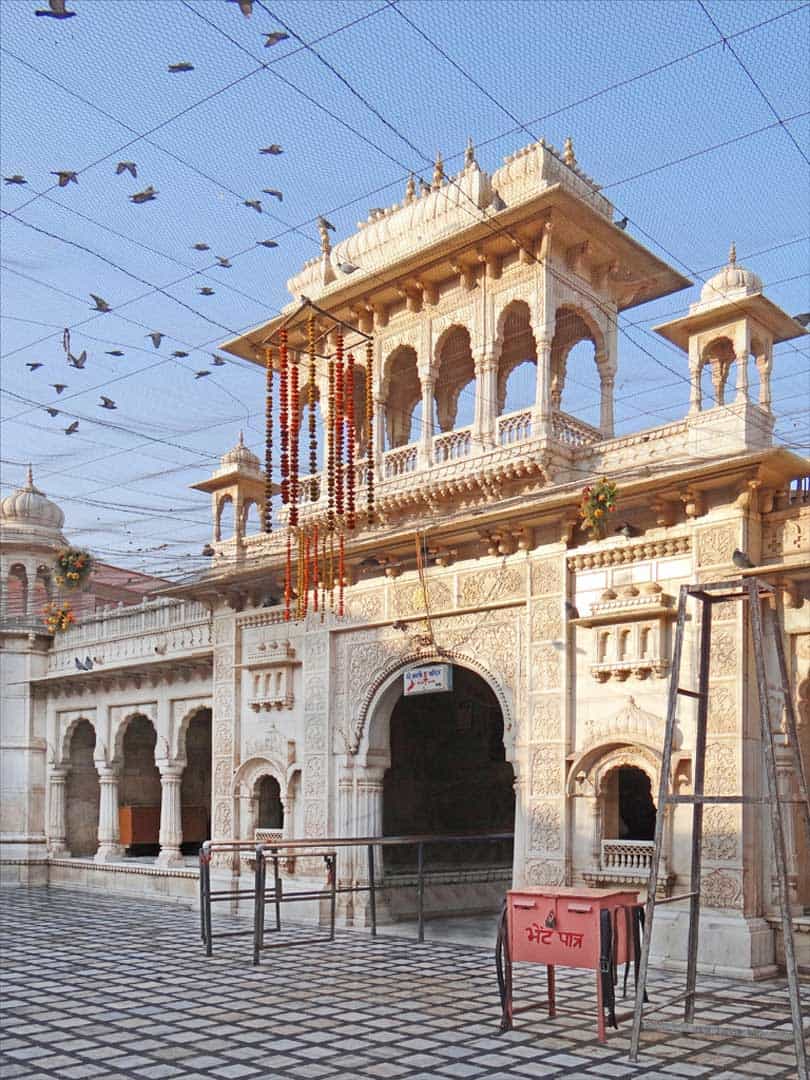 The Karni Mata Temple in the western state of Rajasthan, India is home to

20,000 rats all in one place. The Temple, which is a very famous holy shrine dedicated to Goddess Karni, a reincarnation of Maa Durga (Godess), is nestled in the small town of Deshnoke, 30 kms far from Bikaner in Rajasthan, the temple is a cozy home to over 20,000 black rats that live, eat and are worshiped here.
To ensure the safety of these rats even protective wires have been put in place to keep the rats from being preyed upon. Also known as 'kabbas', thousands throng this thrilling place from all over the world to watch this unique human-animal coexistence.
Some come for blessings while others like me come here to marvel at the uniqueness of this temple and its inhabitants, the rats. Surprisingly, I must say witnessing these rats along with so many people together makes me say the rats and humans seem to share a great rapport and live pretty much in what I must say 'harmony'.
The Legend H

as It…
That in the early 14th century, once when the youngest son of the Goddess Karni had drowned, she has asked the God of Death -'Yama' to bring her son back to life. It is believed that at first Yama refused, but then Yama eventually relented and blessed that all of Karni's male children and their descendants would be reincarnated as rats.
Although popular local folklore says that when a 20,000 strong army deserted a nearby battlefield and came running to Deshnoke, considering desertion as a sin Goddess Karni did not punish them with death, instead turned them into rats and the temple as a home for the rats with a promise to serve the goddess lifelong.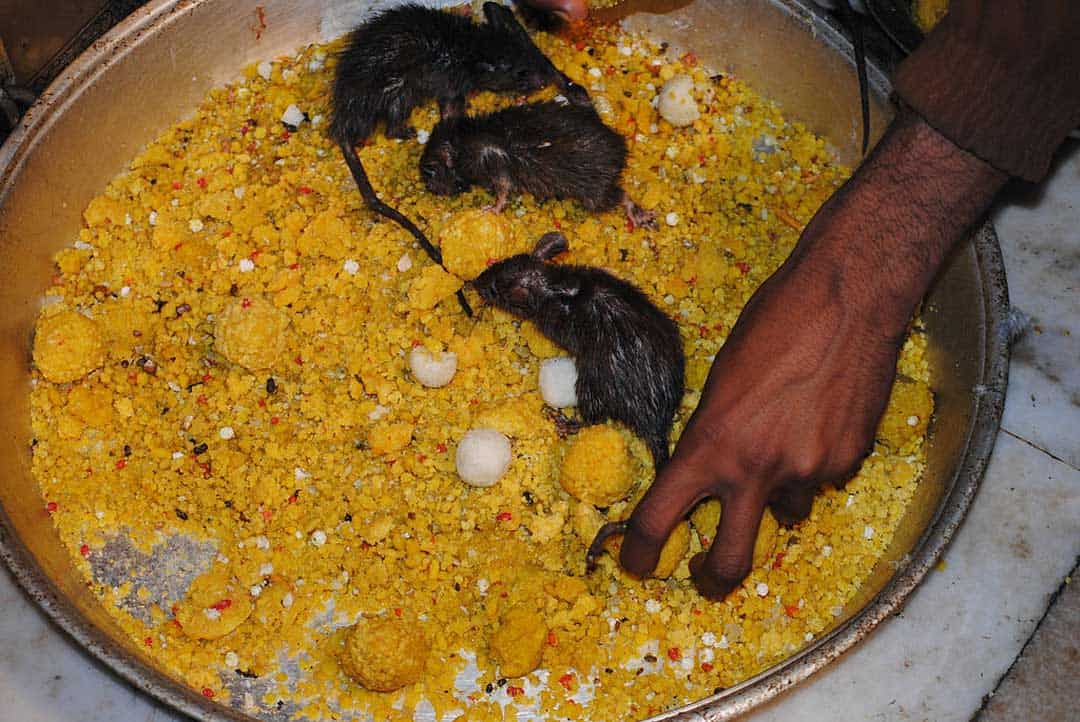 It Is Believed…
There are a few white rats among the 20,000 rats and it is believed that seeing one can be a blessing. Also having a rat run across your feet is supposed to be auspicious, although I didn't end up being lucky but I did get to see a white rat devouring some sweet offerings, somewhere this reminded me of 'Ratatoulie' the movie and the army of rats in it.
The rats here can be seen engrossed in eating the sweets offered to them and having milk from huge metal bowls. It is said that eating the food that has already been nibbled by the rats is holy. Similarly harming or killing a rat is a sin and if it happens the sinner must replace the rat with an idol made of gold or silver.
Rats can be seen in each and every inch of the temple, either eating, running around or idling somewhere in the corner, one can hear, touch, get walked over and even eat with the rats here. The temple dedicated to Goddess Karni, Maa Durga's reincarnation, was built by the Maharaja Ganga Singh of Bikaner.
Built in marble, a pair of stunning silver doors adorn the entry to the main shrine of the Goddess which was donated the Maharaja Gaj Singh on his visit to the temple. The temple opens to the at 4 a.m in the morning. A festival is also celebrated twice a year dedicated to Goddess Karni along with a grand fair. First one from March–April during the Navratras and the second one September–October also during the Navratras.
How To Get To India's Rat Temple
This place is well connected by road with regular buses from Bikaner at 30 kms from here & Jodhpur at 220 kms. Better way to reach here would be via hired car or personal car that can be booked from any of the major cities in Rajasthan.
About The Author: Amrita Ghosh
An IT professional in India by day and an avid blogger by night. you would usually find me behind my laptop, but my love for seeing new things takes me places. I love my 9-5 job and equally love to travel and explore new places, so why choose, I believe that having a full time job should not stop anyone from hopping around the world.