From shredding the slopes to jumping out of planes, these are the best adventure activities in Portugal.
With its rugged sea-cliffs, legendary surf breaks and mountainous interior, Portugal is a dream destination for adventure seekers.
While the high season for sun-seeking tourists falls from June to September, the best time to get your adrenaline fix in Portugal is October to March.
This little corner of Iberia has some of the best winter weather in mainland Europe, with warm sunny days that are perfect for getting out and exploring.
Adventure Activities In Portugal
Here's our pick of the best Portugal adventures the country has to offer.
1) Zip-Lining From Spain
If you've always fancied time travel, this is your chance. LimiteZero is the world's first cross-border zip line, spanning 720 metres across the Guadiana River between Portugal's Algarve and Spain's Andalucia.
You reach a breathtaking speed of up to 80km per hour as you fly towards Portugal – and thanks to the time difference between the two countries – travel back in time by an hour. No flux capacitor required.
We're cheating a bit by including this one as it's headquartered in Huelva, Spain, but it's just a short drive across the border and a fun way to tick another country off your travel bucket list.
2) Kayaking In The Upper Douro
The rugged terrain of the Douro International National Park is home to soaring eagles, wild boar and one of Portugal's last wild wolf packs. Luckily these guys live a few miles inland, so you're unlikely to encounter them during kayaking trips.
The Tras-os-Montes region is well worth exploring by boat, whether you rent a canoe and go it alone or join one of the many guided tours.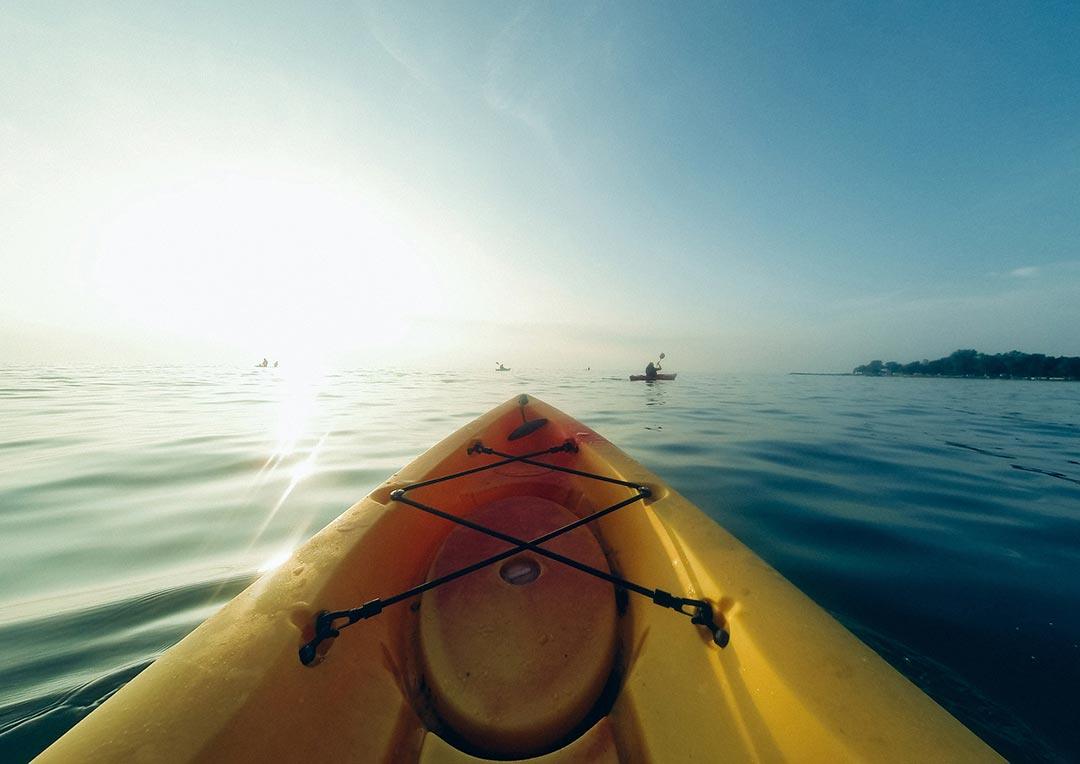 3) Learning To Solo Skydive
Get your fully-fledged skydiving license in less than a week with the Accelerated Freefall (AFF) course at Skydive Algarve.
During the course you practice freefalling from 14 thousand feet with one-on-one instruction, before taking on your very first solo skydive.
If you don't have time for the full course, you can sign up for a tandem dive and enjoy the views across the country's south coast.
The nearby beach town of Alvor is famous for its nightlife – and if you're anything like me around heights, you'll need a stiff drink after you learn to dive. Definitely one of the best adventure activities in Portugal!
4) Surfing The World's Best Waves
There's no doubt that Portugal has some of the best surfing waves in Europe, from the incredible North Canyon in Nazaré (where Garrett McNamara got the Guinness World Record for surfing the biggest wave in history) to Supertubos in Peniche (home to the Rip Curl Pro competition).
The best wave in Portugal has to be Coxos, in Ericeira – a right hand barrel that breaks over flat rocks.
Ericeira has World Surf Reserve status, cementing its position as one of the world's best surf spots. There are nine world-class breaks in the area, and thirty fantastic surf spots that you can get to by rental car.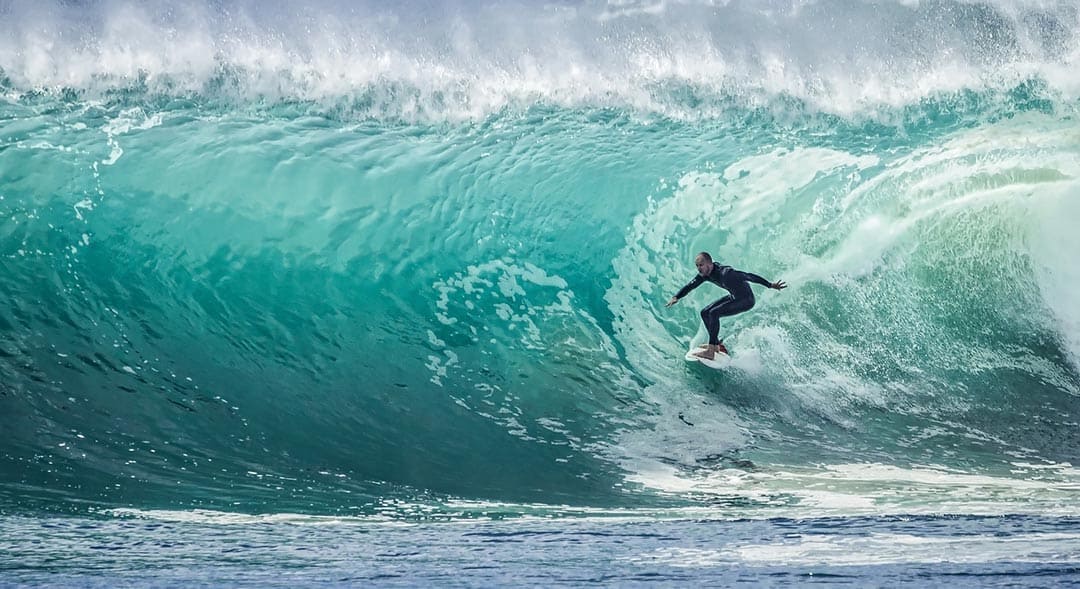 5) Riding The Costa Azul
The Blue Coast is an easy day trip from Lisbon, as it sits just south of the city. It's also one of Portugal's great hidden gems. Its peaceful atmosphere and gorgeous scenery makes it a great destination for horse riding holidays.
The verdant mountains covered with cork trees are perfect for long lazy hacks, while deserted white sand beaches were made for galloping along.
Organised week-long riding holidays are a wonderfully authentic (and heart-racing) way to see the region, but you can swing into one of the local stables (such as Passeios a Cavalo Melides or Cavalos na Areia) and head out for a few hours.
6) Water Touch Bungy Jumping
There are only a handful of water touch bungee jump sites in the world, and one of them is in the Albufeira marina in the south of Portugal.
Participants ride 40m into the air on a crane, and then jump – dunking their head into the cooling waters of the Atlantic – before flying back up towards the platform.
It's certainly a fun way to tackle that fear of heights (and cool down in the hot Algarve heat).
The sport was introduced to the Algarve by the slightly eccentric Portuguese-born bungee jumper Carlos Mosco Dionisio – he holds the World Record for longest condom bungee jump.
The experience is open throughout the summer months, but is closed on Sundays.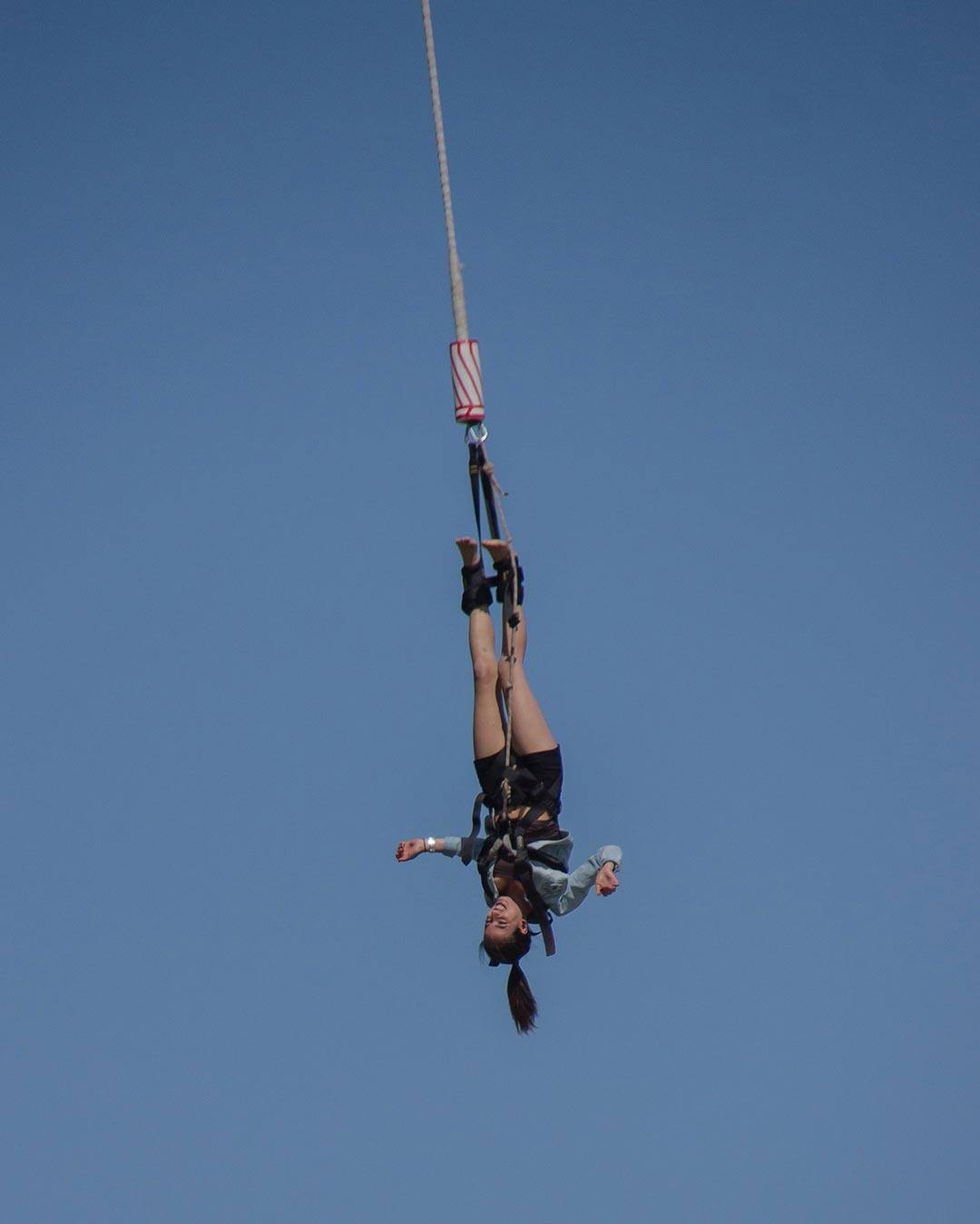 7) Mountain Biking In The Lousã Mountains
Avid bikers will love exploring the schist paths and bike trails that wind through the Lousã Mountains near Coimbra.
If you get peckish, swing into one of the 27 villages that dot the hills – the hospitable locals are always on hand to serve up traditional meals (or to sell you handmade crafts).
Take a dip in the crystal clear rivers, relax on the river beaches, or try your hand at rock climbing and abseiling too.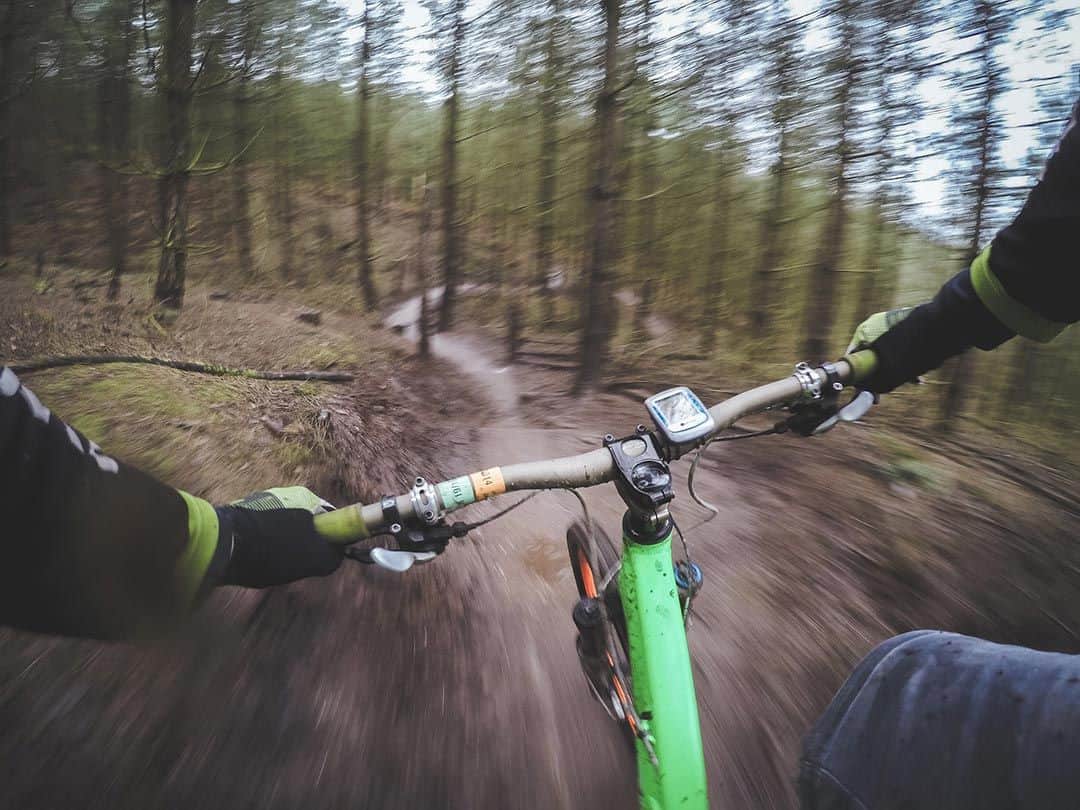 8) Learn To Ski In The Serra de Estrela
When it comes to a quirky ski experience, you can't beat the slopes of Portugal. The Serra de Estrela's ski resort only has four lifts, seven pistes and 130 metres of vertical descent, so it's never going to be able to compete with the likes of Whistler – but the opportunity to ski in one of Europe's warmest countries is definitely a unique one.
The resort is best for beginners, but there are a few trails for intermediates and experts too. There's also a terrain park for snowboarders (and surfers who want to try their hand on powder instead of foam).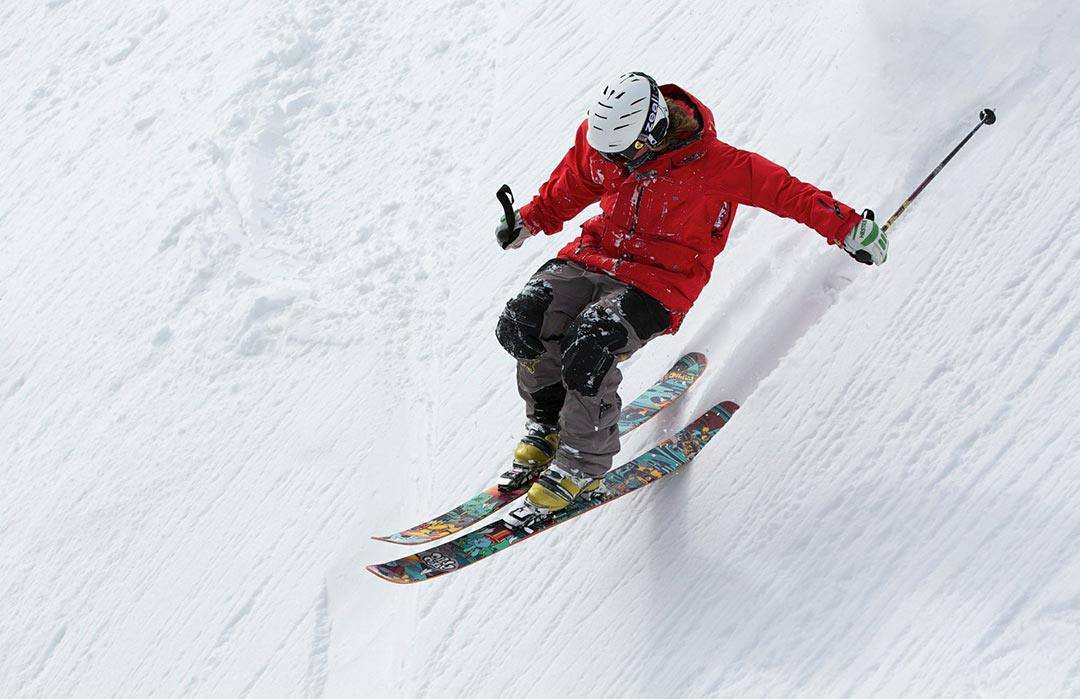 9) Coasteering In Sagres
The rugged cliffs, secret beaches and breathtaking sea caves of the Algarve coast were made for coasteering – an adventure sport that involves jumping, swimming and climbing.
The best place to try it is on the coast between Lagos and Sagres in the Western Algarve, in the Natural Park of Costa Vicentina.
Clambering up the orange cliff faces is fun enough, but add splashing into the crystal clear waters and exploring secret grottoes and you've got one of the best ways to discover Portugal's natural beauty.
If you've never been coasteering before it's best to go with a local tour guide, as they'll know exactly when the tides are coming in and out and where's safest to jump and swim.
Remember: the Algarve's beaches face the Atlantic, not the Med, and even going for a small paddle can be an adventure sport!
Save this Pin for later?