From beaches to safaris, here are the absolute best things to do in Mauritius.
Mauritius is a beautiful island nation off the southeast coast of Africa in the Indian Ocean. The nation is comprised of Rodrigues and Mauritius island as well as the outer islands, which are all part of the Mascarene Islands.
With amazing white sand beaches, stunning blue water, mountains, UNESCO World Heritage Sites and so much more packed in one country, you won't run out of things to see in Mauritius! Below is just a partial list of ideas of what to do in Mauritius that will make your vacation one that you will never forget!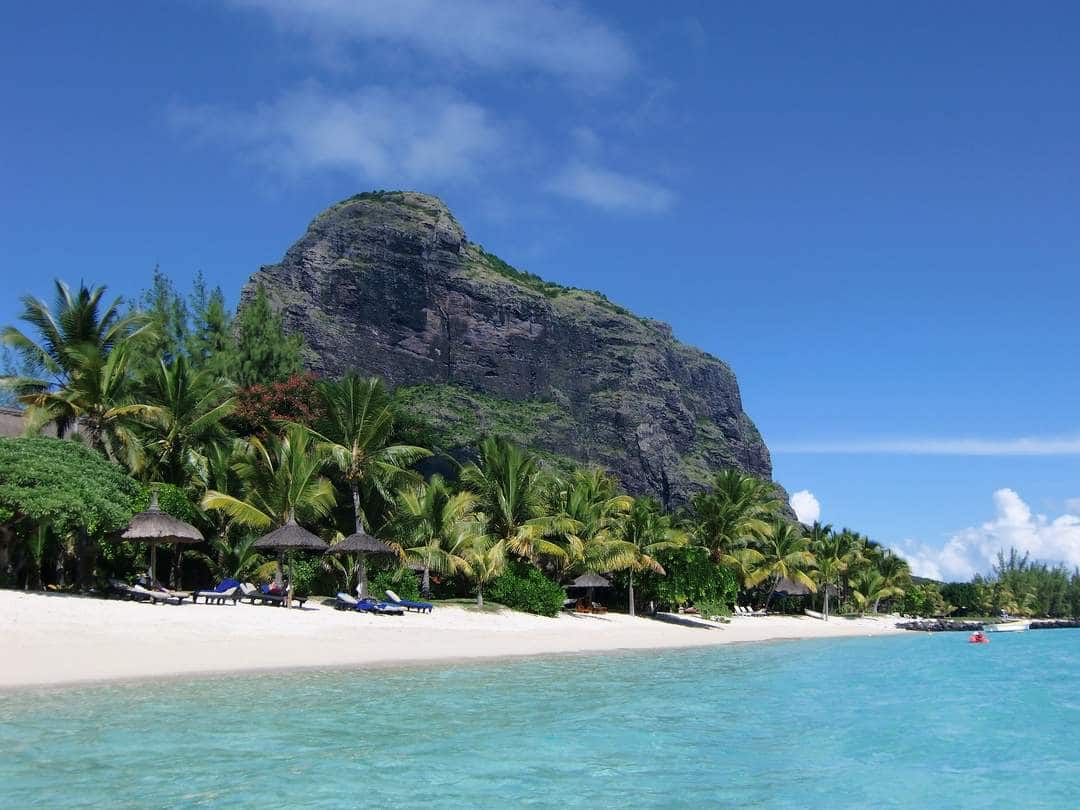 Things To Do In Mauritius
Here is our list of all the best things to do in Mauritius.
1) Visit Port Louis
Port Louis is the capital and largest city, and is definitely one of the first places to visit in Mauritius.
There are so many different things going on here that you could spend more than one day and not cover it all.
For ideas on what to do in Mauritius, head on down to the picturesque central market or bazaar.
This is where you can find locally grown vegetables, exotic foods, local products and spices, arts, crafts and souvenirs. You can find the cheap clothing Port Louis is known for.
Some made locally and other items imported from India and China, they are a great value for you money. It is where the locals also shop for their own stuff including items such as curry and teas.
You can also enjoy the Port Louis Theatre while there. Overall a day in Port Louis is very fun one of the best places to see in Mauritius for the wonderful cultures and traditions.
If you're interested you can even book a full-day guided tour of the city, which we recommend.
Overall, this colonial city is one of the best things to do in Mauritius.
2) Try Deep Sea Fishing
Deep sea fishing is one of the more famous things to do in Mauritius.
There are many species of huge fishes in the surrounding sea, including blue and black marlin, yellow tuna, different varieties of barracuda and sharks, and so many more.
The Marlin World Cup is held off the Mauritius island every year in February-March. There are several world records for fishing, including the Mako shark, blue shark, Bonito, white tuna, and becune.
Many other catches have been close to the record as well.
Most all of the hotels will have fishing boats to hire for an experience of a lifetime! Mauritius travel must include all watersports, but especially should include some deep sea fishing.
Join an all-day fishing excursion for the ultimate Mauritus sightseeing experience.
3) Head To Caudan Waterfront
The Caudan Waterfront in Port Louis is a meeting place for locals and lovers alike. It also has a great shopping center.
There you can also enjoy street entertainers, a Kiddyland, a wide array of food options and many unique shoppes.
There are many historical buildings to visit on the waterfrom, including the Blue Penny Museum, The Stamp Museum, and the Mauritius Natural History Museum.
These museums should be at the top of your list of what to do in Mauritius to learn of the history of this amazing nation.
The Blue Penny Museum has many rare stamps, including the blue penny and penny orange stamps from 1847 which are among the rarest stamps in the world.
Caudan Waterfront, with it's rows of shoppes and restaurants, is the perfect place to wander for the day and take in the culture.
4) Check Out China Town
While you are in Port Louis, another famous Mauritius attraction you must see is China Town. There are many shops and restaurants with the unique culture and flavor that you can only find here.
Pharmacies in this area not only have the modern remedies but the traditional Chinese ones that you can try. There are so many vendors and stores selling traditional foods such as chow mein and fish balls that you simply must try.
Mark down China Town as Mauritius must-see!
5) Experience Local Culture In Mahebourg
Mauritius travel will not be complete if you do not visit the relatively undeveloped south section of the island.
Since the majority of this area has no beach it is visited less by tourists and therefore has less development.
This leaves it as the most untouched portion of the Mauritius island and is the best place to see in Mauritius to get a glimpse of true Mauritian life.
It has magnificent scenery and some of the wildest landscapes in the country all along the coastal road from Souillac to Le Morne.
You will also see the Mauritius attraction of Ile aux Aigrettes, the amazing Lion Mountain and the town of Mahebourg along the way that you will want to visit.
As one of the main fishing villages of the nation, Mahebourg is located in the southern section of the island and on the amazing Grand Port Bay.
This is definitely one of the places to visit in Mauritius to get a real feel of the true Mauritians with less outside influence.
The Market of Mahebourg is a wonderful experience where you will find so many unique products, tropical fruits and vegetables, fresh fish, local arts and crafts, spices, teas and much more.
It is where you will be able to become a part of the local customs and traditions.
It should be on everyones list of what to do in Mauritius.
Mahebourg is one of Mauritius attractions that unmissable, enjoy your day wandering the market and treat yourself to a traditional Creole lunch.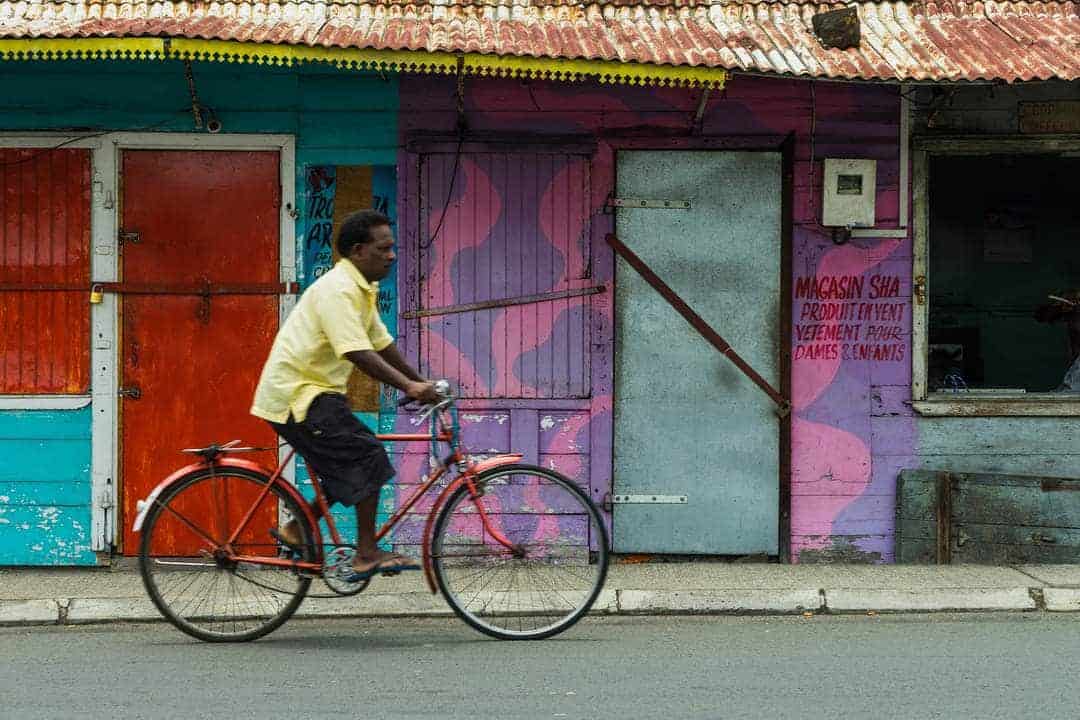 6) Ile aux Aigrettes
While in the southern part of the island, one of the great places to visit in Mauritius in Ile aux Aigrettes. This islet is made of an old calcareous coral reef partially covered by sand and soil.
It has international recognition because many of the plants found there grow nowhere else in the world, and it was declared as a nature reserve in 1965.
There are some of the world's rarest birds here, such as the kestrel and the pink pigeon. Other animals like the Aldabra giant tortoise and the green Gecko Phelsuma can be spotted in the country as well.
The Mauritius Wildlife Fund has made the entire Mauritius island a world-recognized standard for the protection of endangered species and natural resources.
If you feel like spoiling yourself, check out this great luxury relaxation tour at Ile aux Aigrettes that includes, lunch, drinks and activities.
7) Head to Grand Bay
For a fun-filled night out, the locals know what to do in Mauritius – they head to Grand Bay! There you will find great restaurants, bars and discos as well as more opportunities for shopping.
The La Cuvette beach is a great place to relax and enjoy your visit. This is a real tourist mecca, and you will find some wonderful Mauritius attractions here.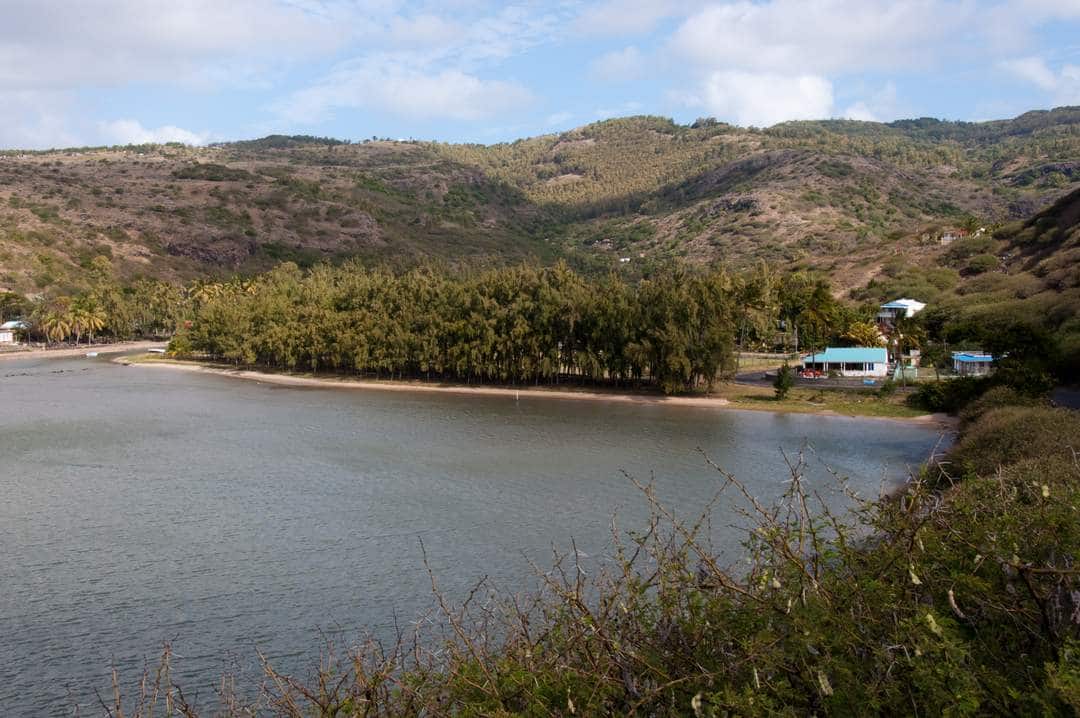 8) Scuba Dive in Blue Bay Marine Park
Blue Bay is probably the most popular places to see in Mauritius for tourists. With its magnificent beaches and crystal-clear waters, it is certainly the place where you will want to spend a lot of time.
The Blue Bay Marine Park is located on the southeast part of the Mauritius island, and is near the airport and several hotels, which are within walking distance making it very convenient.
It is an amazing place where you can scuba dive, snorkel, surf, sail or enjoy any water sport you desire, or spend the day sunbathing with a tropical drink in your hand. No better way to relax and enjoy your vacation!
There are over 50 different species of corals, some of them very rare, in a unique network of reefs that break the oceans waves to protect the bay.
There are also many fish species in the shallower water that will make any snorkelling or diving a fantastic experience.
If you're not an experienced diver, but still want to give it a go, you can do an introductory dive at Grand Bay.
Atop the marine park is 'Ile des Deux Cocos', an islet within the lagoon should also be on your list of what to do in Mauritius while in this area.
Click here for our best tips on getting your open water certification.
9) Check out Aapravasi Ghat and Le Morne Cultural Landscape
There are two UNESCO World Heritage Sites that are both definitely things to see in Mauritius. Aapravasi Ghat and Le Morne Cultural Landscape are both magnificent sights not to be missed.
Aapravasi Ghat was a landing point for the indentured slaves, mostly from India, in the 19th century, following the abolition of slavery in 1834.
It is a fascinating piece of the nations history.
The Le Morne mountain and Aapravasi Ghat are amazing sites that this is definitely one of the best things to do in Mauritius.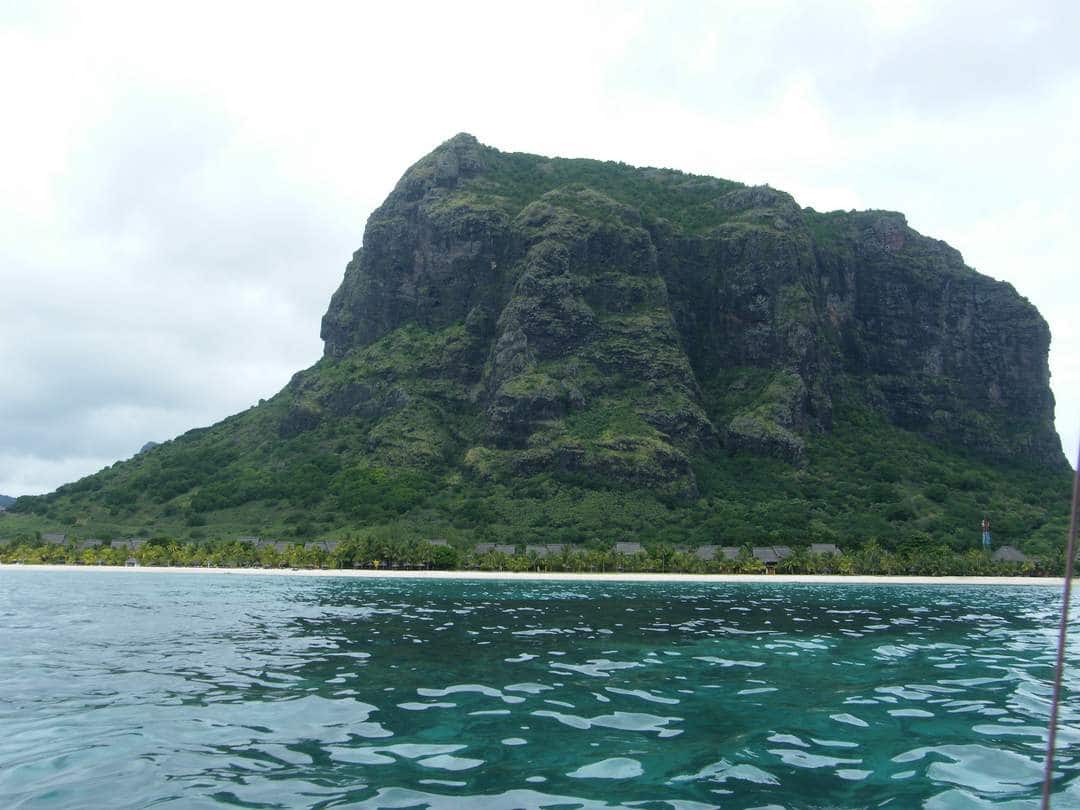 10) Visit Champs de Mars
Champs de Mars is a very popular Mauritius attraction for tourists and locals alike. It is one of the world's oldest horse racing tracks, and the oldest one in the southern hemisphere.
You will also want to include Pamplemousses, one of the world's best botanical gardens in your itinerary of what to do in Mauritius.
This will be a wonderful day of sightseeing, and should be topped off with some delicious Creole food.
11) Spend a day at Casela Wildlife Park and Yemen Reserve
Other famous Mauritius attractions includes Casela Wildlife Park.
This nature reserve is full of more than 140 bird species from all five continents.
It also includes tortoises, deer, fish ponds, lions, tigers and monkeys just to name a few.
Another similar thing to see in Mauritius is the Yemen Reserve. While not as large as other reserves on the island, you will love this place!
You can get close to herds of deer and other animals as well as enjoy the wide varieties of plant life of the Mauritius island. It also has a wonderful view of the sea.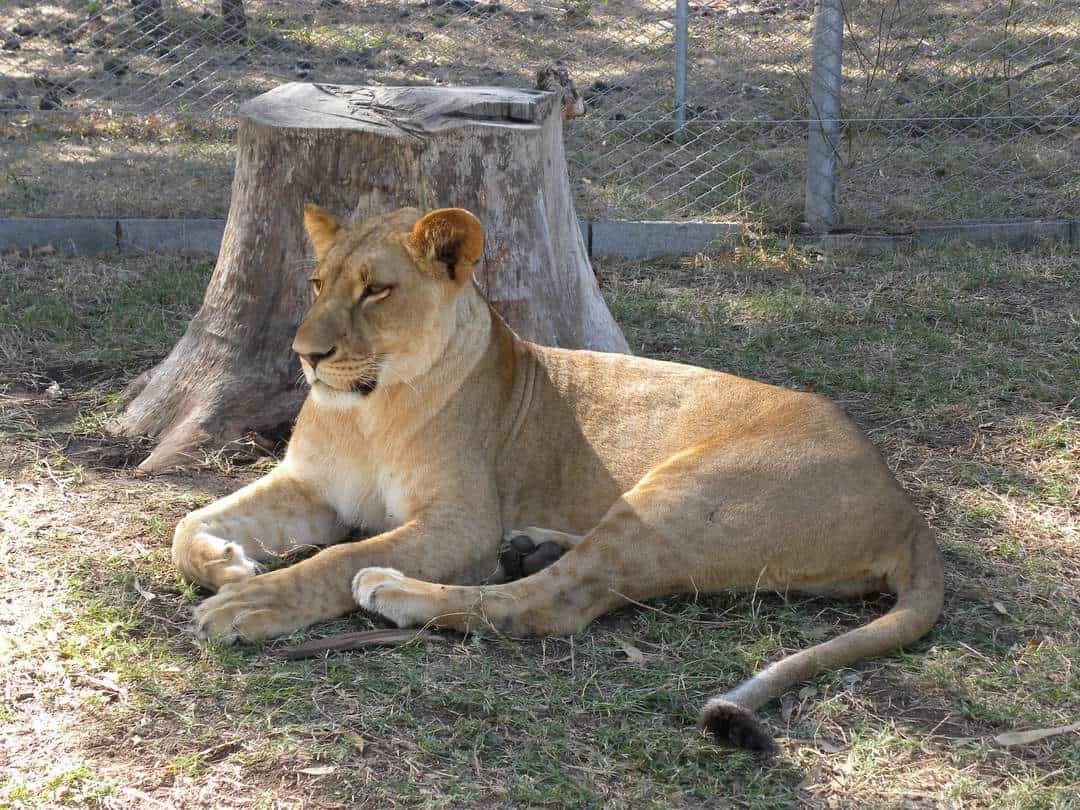 12) Explore Domaine des Grand Bois and Domaine du Chasseurhas
For a more unusual idea of what to do in Mauritius, you will want to visit the Domaine des Grand Bois, or Domaine du Chasseurhas. The lush vegetation makes this a beautiful place to spend a day.
You can also see several species of endangered birds, including the kestrel.
This can be found in the Anse Jonchée hills.
Be sure to enjoy the wonderful panoramic view of the sea while enjoying a delicious meal of seafood or venison and drink in a local restaurant.
13) Visit Triolet Shivala in Triolet Village
Mauritius travel would not be complete without visiting the Triolet Shivala. This Hindu temple is located in Triolet, which is the longest village in the nation.
Built in 1819, this is the biggest Hindu temple in the nation and is devoted to the Gods Shiva, Krishna, Vishnu, Murugan, Brahma and Ganesha.
A visit to this temple is one of the things to do in Mauritius that will bring you much closer to the culture and traditions of the country.
Address: Shivala Rd, Triolet
Hours: every day, from 6 AM – 6 PM
14) Check out the Market Flacq in Flacq Village
As you become more familiar with Mauritius travel, you will want to be sure to visit the village of Flacq.
Located in the eastern side of the country, Flacq has become one of the most important villages of the area.
It is a meeting place for many of the inhabitants of the area.
The Market Flacq is the largest open air market in the country. \
This extremely colourful market is one of those wonderful things to do in Mauritius you will not want to miss.
Address: Central Flacq
Opening hours: every day, from 6 AM – 6 PM (except on Sundays, 5:30 AM – 6:30 PM)
15) Enjoy Chamarel's Stunning Landscape
Another fantastic thing to do in Mauritius is to visit Chamarel. This area has some amazing coloured soils that you will not want to miss.
It showcases an undulating landscape of the various and contrasting shades of coluor.
There are blues, greens, reds and yellows that are thought to be the result of the erosion of the volcanic ash.
Nearby are the waterfalls of Chamarel that rise up from the moors and showcase an abundance of the native plant life.
After spending the afternoon sightseeing in this area, you will want to stop in Chamarel Village and partake of the local cuisine while watching the sun set over Le Morne and the southern part of the island over the Indian Ocean.
The absolute best way to see Chamarel is by taking part in this epic full-day tour, that includes pretty much all the highlights of the area.
16) Explore Balaclava Ruins and Dutch Ruins
For history buffs, your Mauritius travel should definitely include some of the ruins that are still visible on the island.
The Balaclava Ruins was an old estate whose initial foundations were laid down by Mahé de Labourdonnais.
You can still see the original sea walls that protected the estate.
It is very close to Baie aux Tortues, which was names after the myriad of tortoises in the area.
The Dutch Ruins are also one of the things to do in Mauritius.
These ruins were the first Dutch fortifications.
Excavation is still ongoing at this site, which is fascinating to watch. These ruins are located at Vieux Grand Port, the oldest settlements in Mauritius.
17) Enjoy Beach Time in Flic en Flac
Flic en Flac is another must see to have on your list of what to do in Mauritius. Located on the west coast of the island, it has some of the magnificent beaches Mauritius is famous for.
Hotels are within a short walking distance to the beach and offer all of the amenities needed to make it a place you will want to spend days relaxing at.
Enjoy a relaxing spa, sip on one of the famous local ice cold Phoenix beer or Green Island rum at one of the outside bars after playing in the ocean all day!
18) Visit Martello Towers
Another historical place to add to the list of what to do in Mauritius is the Martello Towers.
This was the scene of an ancient rivalry between old colonial powers and the ingenuity of mankind.
It symbolises the end of slavery and the beginning of Indian immigration.
It is a real symbolical place and one of the most important things to do in Mauritius.
Address: Coastal Rd, Flic en Flac
Opening hours: Tuesday – Saturday, from 9:30 AM – 5 PM, Sunday, from 9:30 AM – 4:30 PM
Price: 80 MR (60 MR on weekends)
19) Explore Black River Gorges National Park
The Black River Gorges is another fantastic of the things to do in Mauritius. This amazing national park of 6,574 hectares was created in 1994 for the protection of Mauritius' remaining native forests.
In Black River Gorges National Park, you will see magnificent landscapes, with endemic plants, including a conservation area and rare orchids, and rare bird species.
Go trekking with Get Your Guide to encounter up close many species of rare wildlife and enjoy gorgeous views!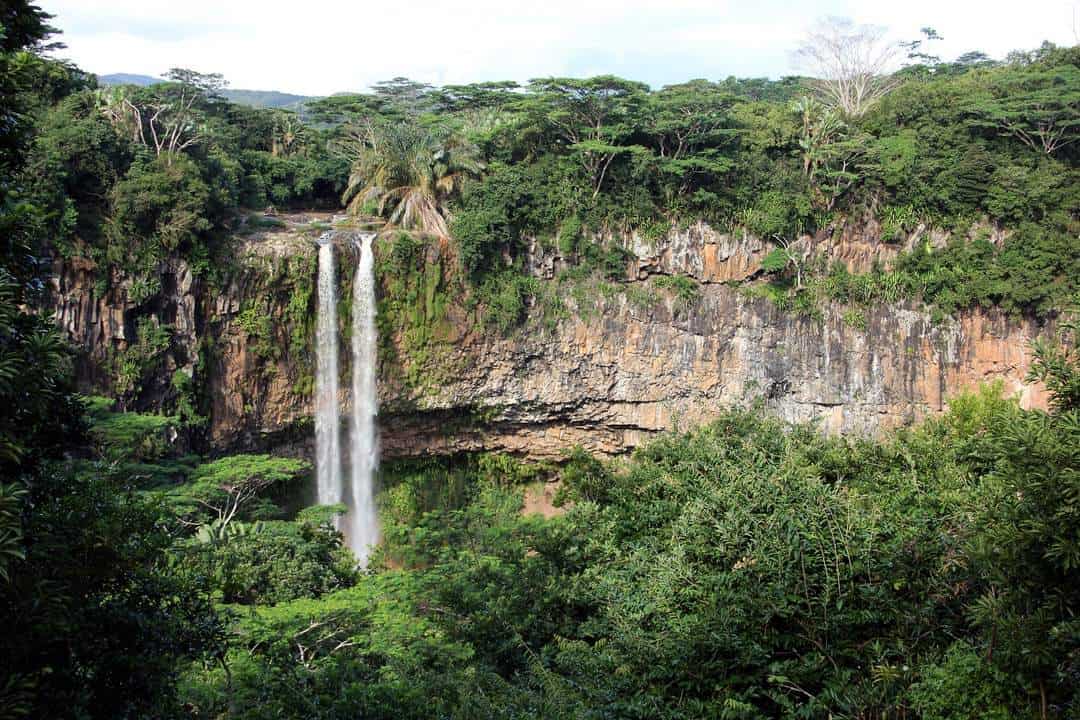 20) Chill in Souillac, Savanne
Another place to see, and a great idea of what to do in Mauritius is Souillac.
This small seaside resort is right along the rugged coast of the Savanne district.
Best way to explore the resort is on two wheels, enjoy the scenery and get to know the locals.
It is famous for the garden that overlooks the sea at the southern end of the village.
It is named after its founder, Dr. Charles Telfair.
All in all, Mauritius is one of the most amazing countries you will ever see.
No matter what your interests are, you will find it here, all while having the most relaxing vacation you could imagine!
DISCLAIMER: Some of the links in this article are affiliate links, which means if you book accommodation, tours or buy a product, we will receive a small commission at no extra cost to you. These commissions help us keep creating more free travel content to help people plan their holidays and adventures. We only recommend the best accommodations, tours and products that ourselves or our fantastic editorial team have personally experienced, and regularly review these. Thanks for your support, kind friend!