From ancient ruins to awesome cafes, here are the absolute best things to do in Bitola, Macedonia.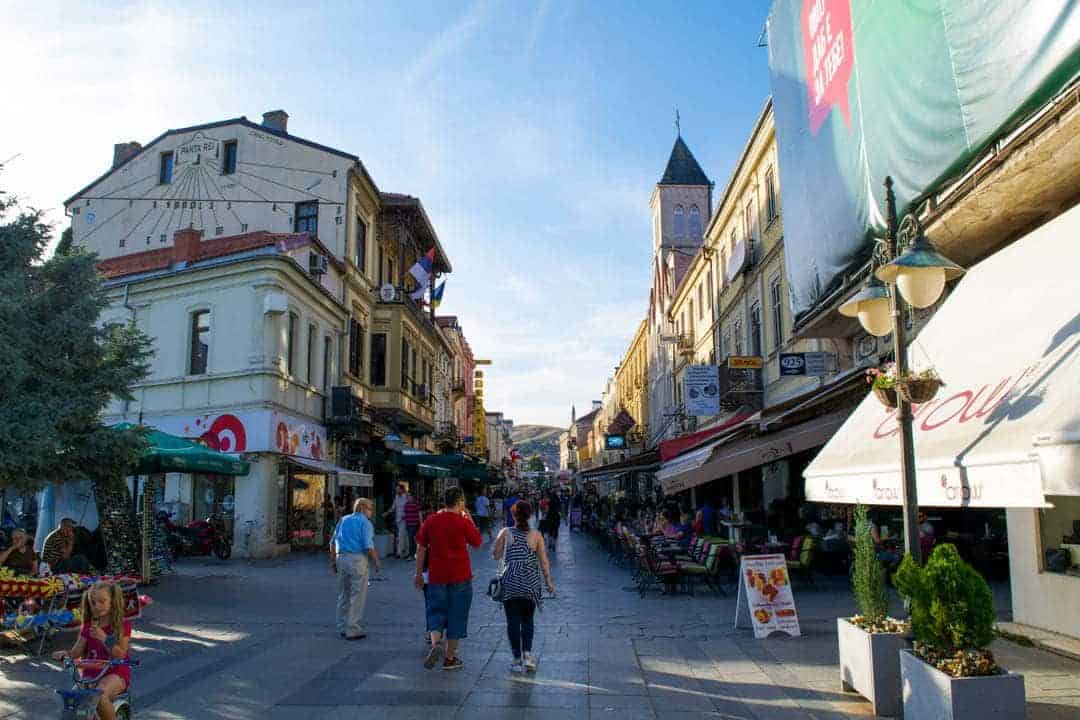 Despite being a beacon for tourists for years, Europe still has its lesser-seen corners. One such corner has to be the Republic of Macedonia.
While some parts of this Balkan country have started to gain notice, one often-overlooked destination is the sleepy city of Bitola.
Maybe this is because, tucked away in the country's south by the border with Greece, Bitola isn't particularly flashy or showy.
Compared to the bustling capital Skopje, Bitola is far less hectic, to the point that it's actually quite tranquil.
Even with the city's casual atmosphere and slow-paced life, it's actually the second largest city in the Republic of Macedonia.
With Skopje's modern urban reinvention and the holiday resort nature of Ohrid, Bitola offers a look at the more raw and ordinary side of Macedonian life.
If glimpsing a different side of the country interests you, here's what you can look forward to.
Book a private full-day tour of Bitola from Skopje by clicking on the button below:
Things To Do In Bitola
You might not realise it, but there really are quite a lot of things to do in Bitola.
Check Out The Cafes On Sirok Sokak Street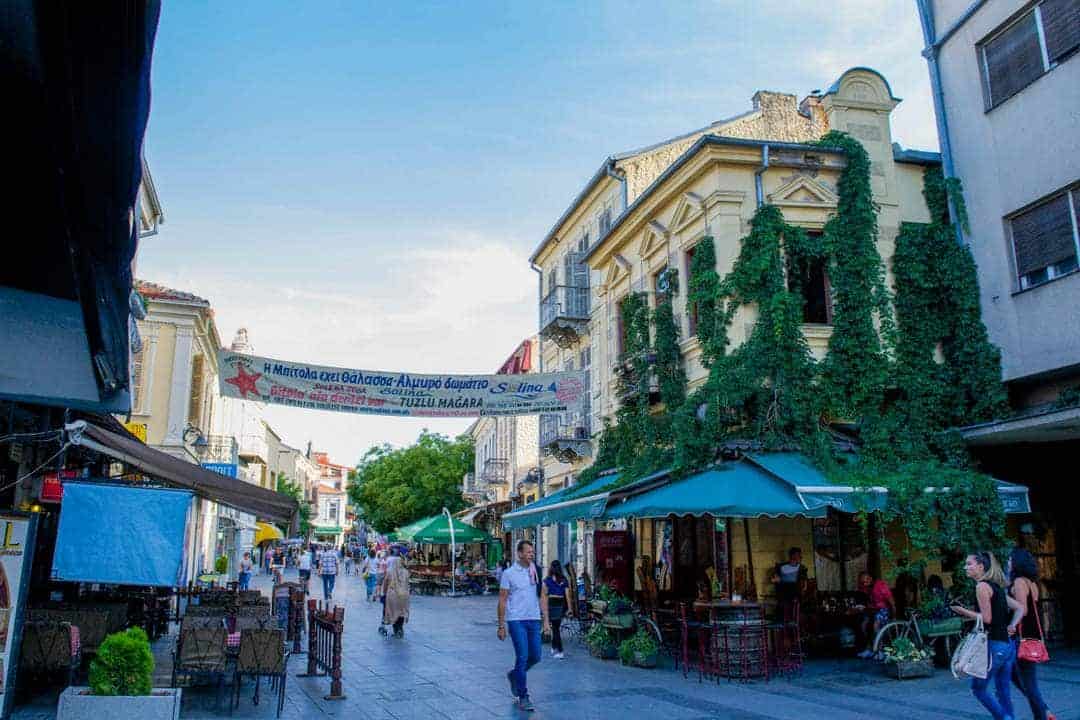 If you've spent any time in countries like Croatia or Serbia, you'll know that cafe culture is king in the Balkans. At all times of the day you'll find locals sitting outside cafes, catching up and watching the world go by.
Now in Bitola, this is nearly all confined to Sirok Sokak Street, a long pedestrian street that runs through the heart of the city.
Rarely quiet, this street is back-to-back cafes and restaurants and the meeting place of choice for everyone it seems. So take a seat, have a coffee and people watch for a while.
Note: if you can't bring yourself to have Turkish Coffee as is commonly drunk, ask for instant coffee or something like a cappuccino.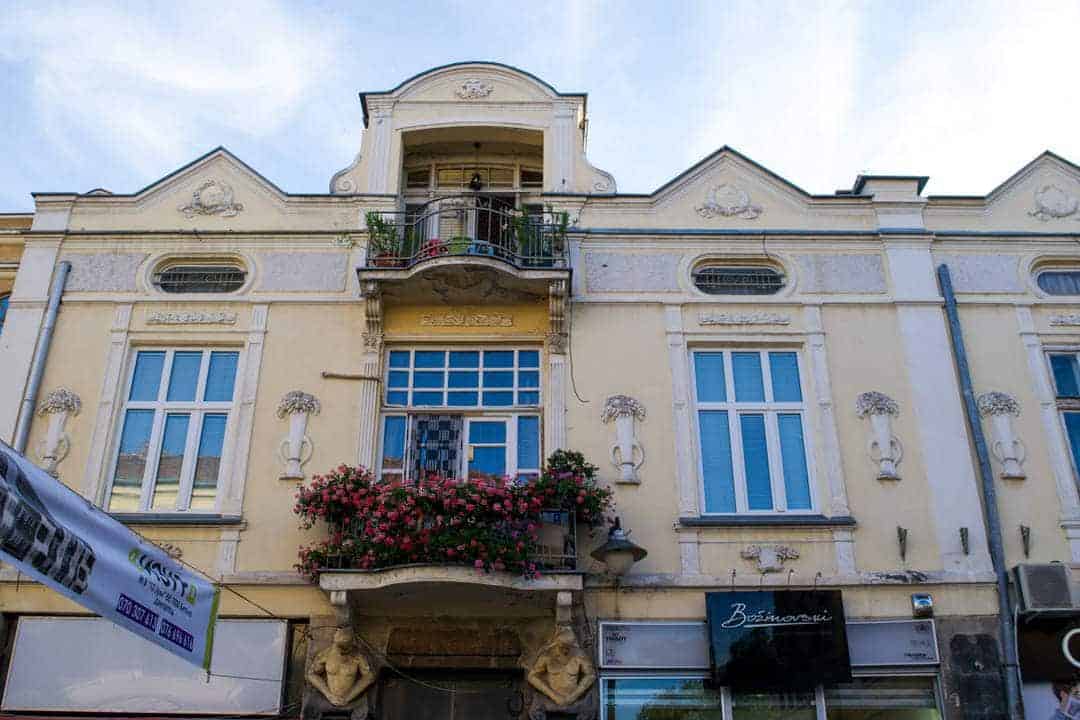 Beyond the coffee and people watching, if you look a little higher you're bound to see some of the city's most beautiful buildings.
There's many a neo-classical building to be admired, especially if you head towards the streets northern end and arrive in Magnolia Square.
Walk Around Magnolia Square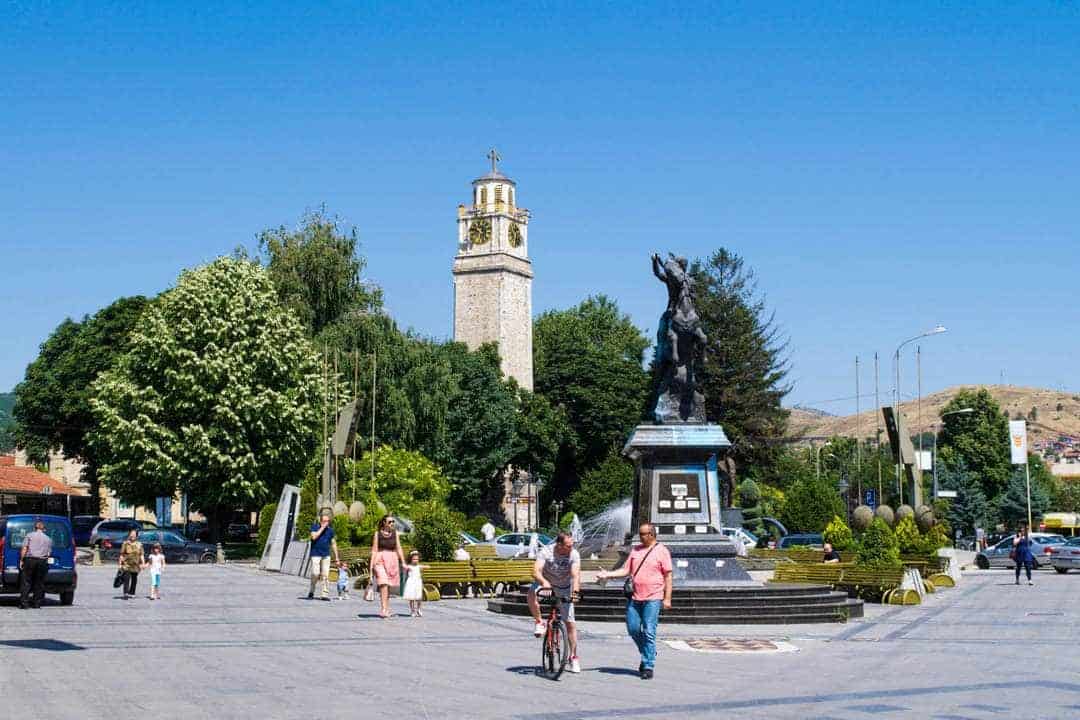 This modest square is home to some of the biggest Bitola attractions, not to mention being a magnet for elderly gentlemen to gather and discuss the day's affairs.
It is here that you'll find the city's pride, the Clock Tower, whose origin has been sadly lost.
There are also several signs of the mix of faiths found in Macedonia, with the notable Yeni Mosque and the nearby Church St. Dimitrija.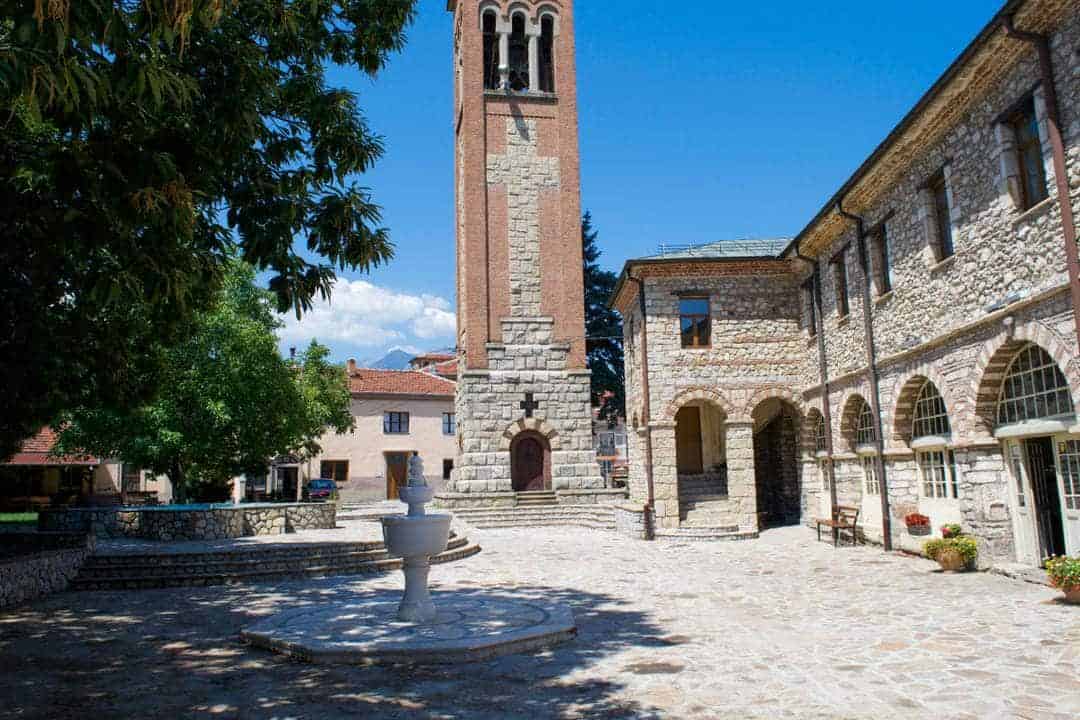 It just so happens that Magnolia Square is also the location of my favourite restaurant in Bitola, Grne. With outdoor seating right on the square, Grne Restaurant serves tasty traditional Macedonian cuisine.
Best of all, it's extremely affordable, just like most places in the country. You can easily get a filling meal and drink for the equivalent of 6-7€.
Cross Dragor River And Explore The Old Bazaar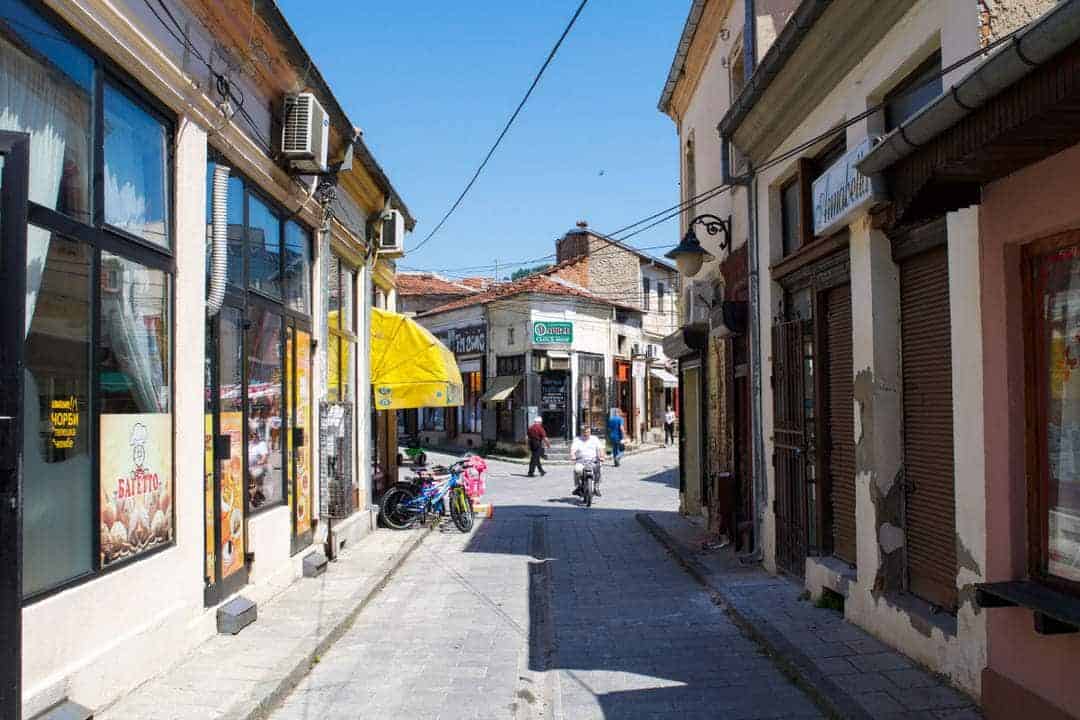 Crossing the River Dragor, you find yourself standing in city's historic bazaar that dates back several centuries.
Although Skopje too has a historic bazaar, I found the bazaar in Bitola to be far less touristy and yet also much cleaner.
As you roam its crisscrossing streets you get to appreciate how the area still holds true to its medieval purpose, even with much more modern stores.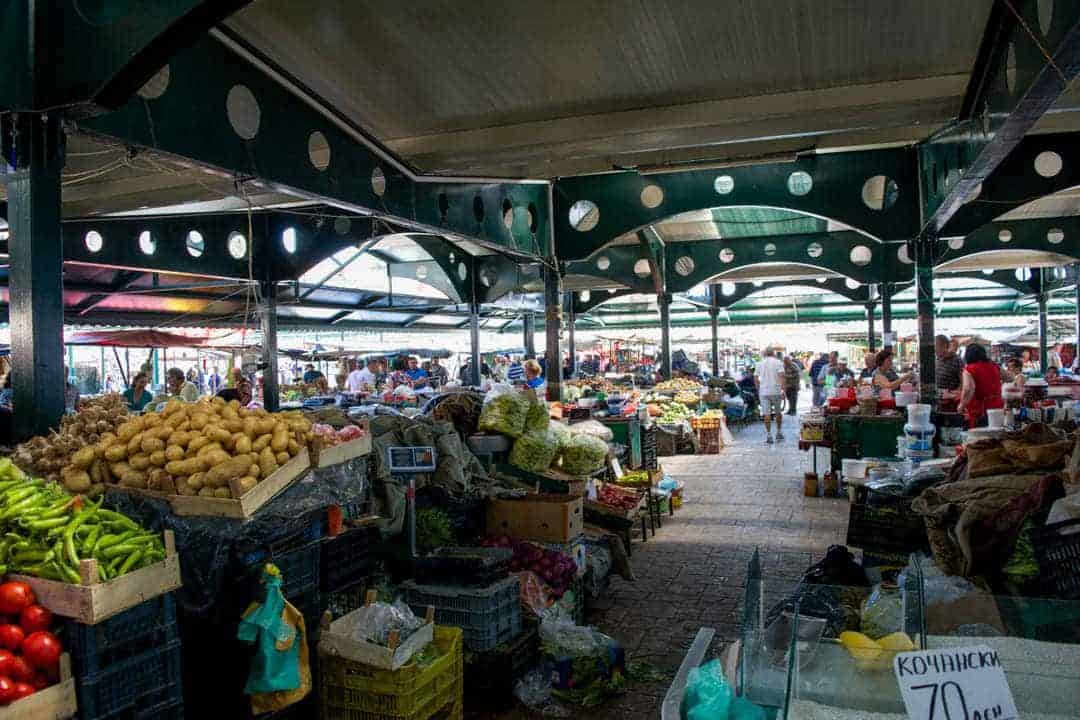 The bazaar is also home to a medieval Bezisten, or covered market, that was home to the city's artisans and craftsmen. It's one of the best places to visit in Bitola if you wish to get interesting souvenirs to take home.
On the edge of the bazaar you'll find the local city market, bursting with produce stalls under low-hanging tarps.
Although it's basically a farmer's market, there's something about the proceedings that lends the market an endearing old-fashioned nature.
Admire Bitola's Ottoman And Socialist Architecture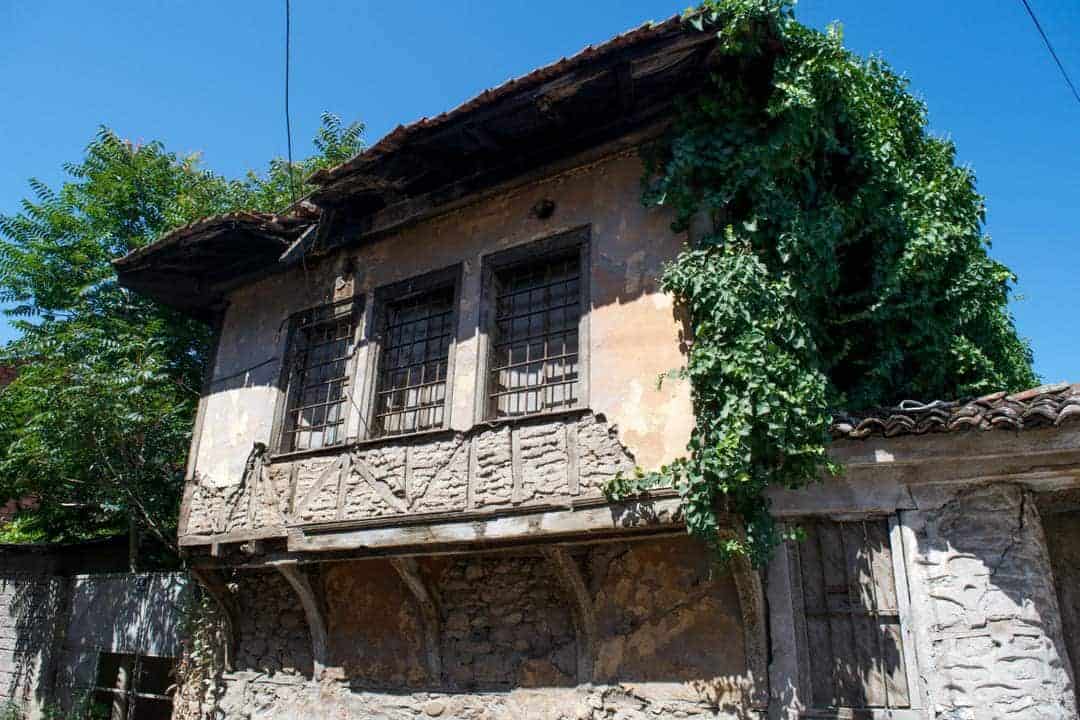 Away from the main couple of streets in the city centre, there's ample opportunity to simply wander and explore.
For those who want to look at the country's Ottoman or socialist past, there are plenty of buildings from those periods to find.
You should spot occasional old, wood-framed Ottoman houses, although they often don't look to be doing too well.
Reminders of the country's socialist past can best be seen in the unappealing Soviet-style tower blocks that pop up through the city.
The general state of disrepair here is a far truer indicator of Macedonia's economic situation than found in Skopje.
From rundown houses to mounds of firewood for heating in the street, visiting Bitola is a chance to understand the often humble life people in Macedonia lead.
Explore The Ruins Of Heraclea Lyncestis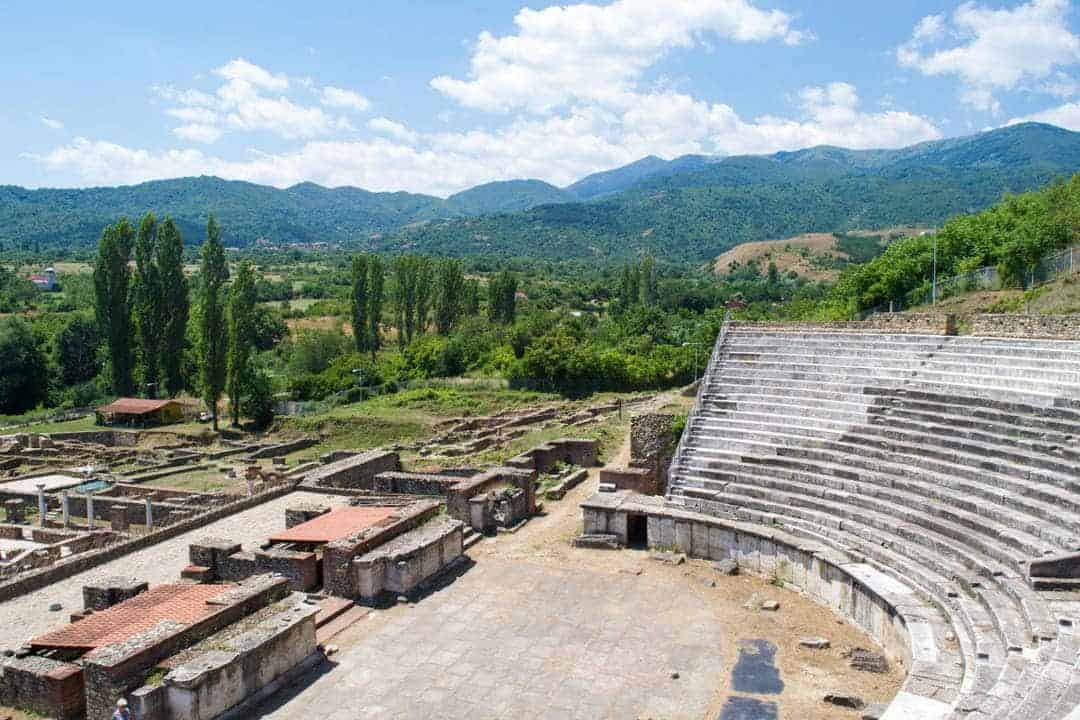 The real highlight to me in Bitola is the wonderful ruins of Heraclea Lyncestis on the edge of the city.
The ruins are of the ancient city of Heraclea that was founded by Philip II of Macedon in the 4th century BC and later expanded upon by the Romans and Byzantines.
Unlike many Roman ruins you come across throughout Europe, you can almost have these impressive ruins all to yourself.
After the paying the 100 denar entry fee, you have free-reign to explore the remaining ruins of the city. Like many ancient Roman sites, you'll find remains of various buildings like baths, temples and an early Christian church.
What's most striking about these are the incredibly preserved mosaics that still lie within their walls. These mosaics likely date from between 300-500 AD, which is rather amazing given their present condition. Don't miss visiting these ruins, they're one of the best things to see in Bitola.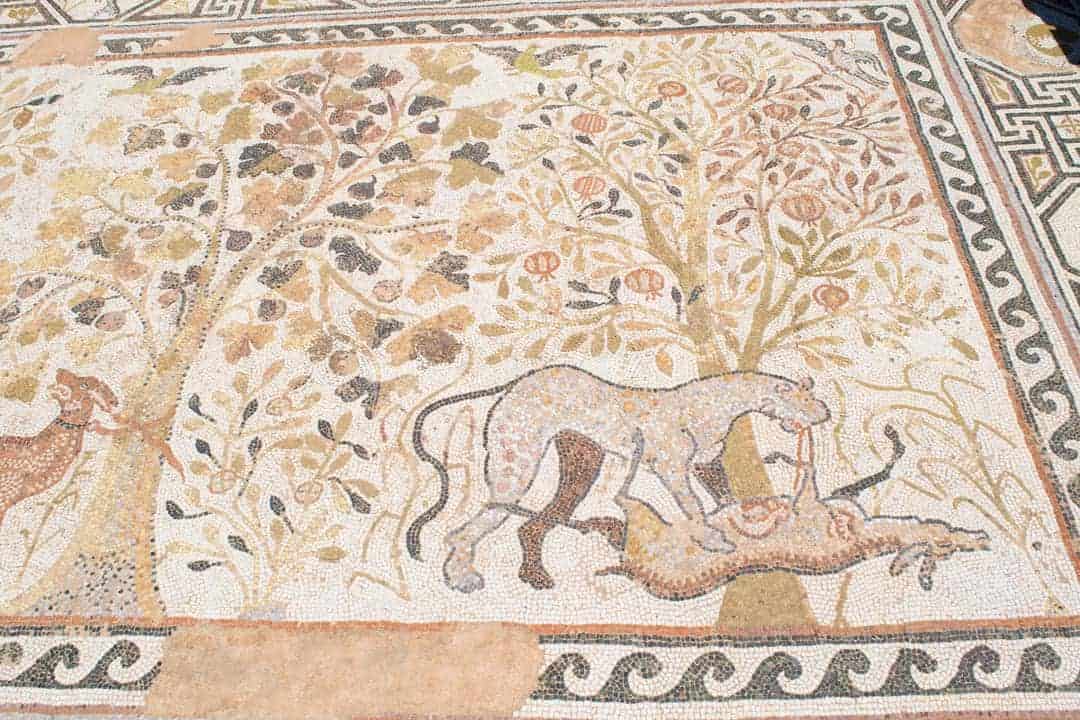 One of the more unusual things about visiting the ruins of Heraclea Lyncestis, is how you get around the site. To explore the site you have to follow makeshift wooden boards that run between the buildings.
These boards often just sit directly on top of the remains of walls and can be quite rickety on occasion. It really says a lot about how unseen and undeveloped the ruin site is .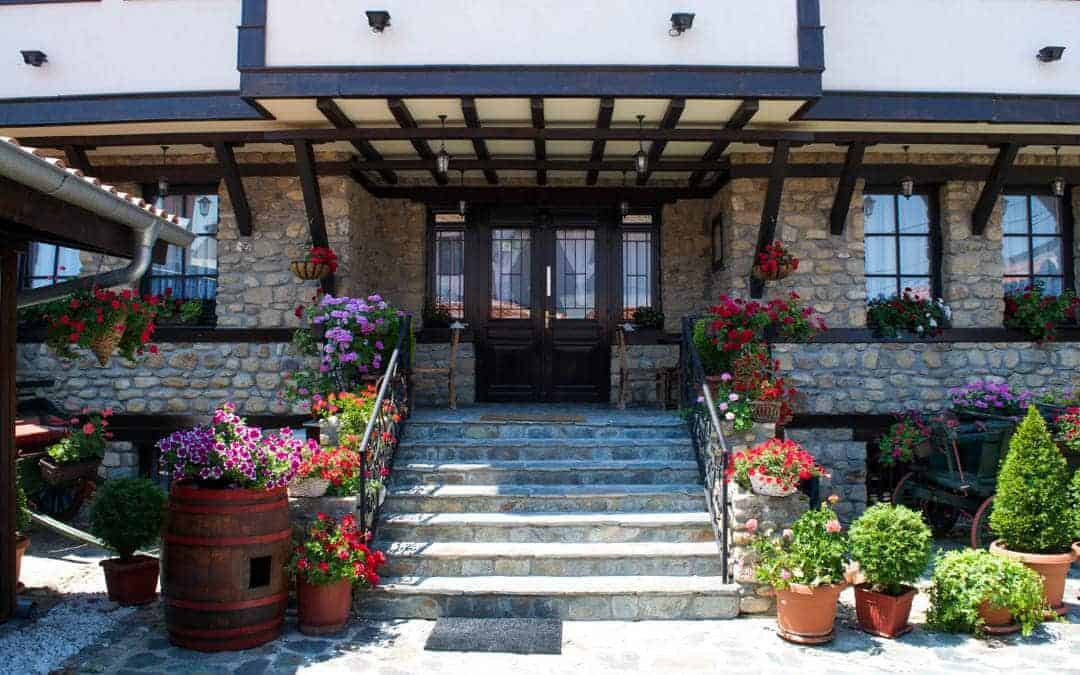 Bitola Travel Guide
Now that you know what to do in Bitola, we want to help you decide where to stay and how to get to Bitola.
Where to Stay in Bitola
With regards to accommodation, I have to recommend Hotel Theatre (Hotel Teatar).
While it isn't the cheapest place in Bitola at 32€/night for 2 people, I can't imagine any are as welcoming and comfortable.
Literally a converted theatre in a restored Ottoman house, Hotel Theatre has spacious rooms and the kindest staff.
It's also only 5 minutes walk from Sirok Sokak Street. Hotel Theatre is undoubtedly the nicest place I stayed during my trips through the Balkans.
How to Reach Bitola
The best way to reach Bitola is with one of the country's various bus companies. Regular connections make the journey from Ohrid, which takes a little under 2 hours, and almost 4 hours from Skopje.
You can also book transfer on Get Your Guide if you're traveling from Skopje.
Schedules can be found with BalkanViator. The current status of the country's train network is a little murky. Once you're in Bitola, the city is best explored on foot.
DISCLAIMER: Some of the links in this article are affiliate links, which means if you book accommodation, tours or buy a product, we will receive a small commission at no extra cost to you. These commissions help us keep creating more free travel content to help people plan their holidays and adventures. We only recommend the best accommodations, tours and products that ourselves or our fantastic editorial team have personally experienced, and regularly review these. Thanks for your support, kind friend!